Designed by Objectum, Penthouse F6.1 is a cross-shaped bungalow that sits atop an apartment building, offering an ideal getaway with magnificent views over the city of Prague.
This "zoned out" space literally offers zone-style sections for each room, including the dining zone; fitted with a wooden dining table, sitting on ash colored oak flooring and nestled next to a baby grand piano.
The kitchen is also in this zone – separated only by an island made of stone, with rich wood-colored cabinets counteracted by high-gloss cabinets running the length of the countertop.
Although the view wraps around the majority of this penthouse, the living room zone is an excellent spot to absorb the city below, relax and enjoy a fire, or take in a film on the massive mounted TV from the larger than life sofa.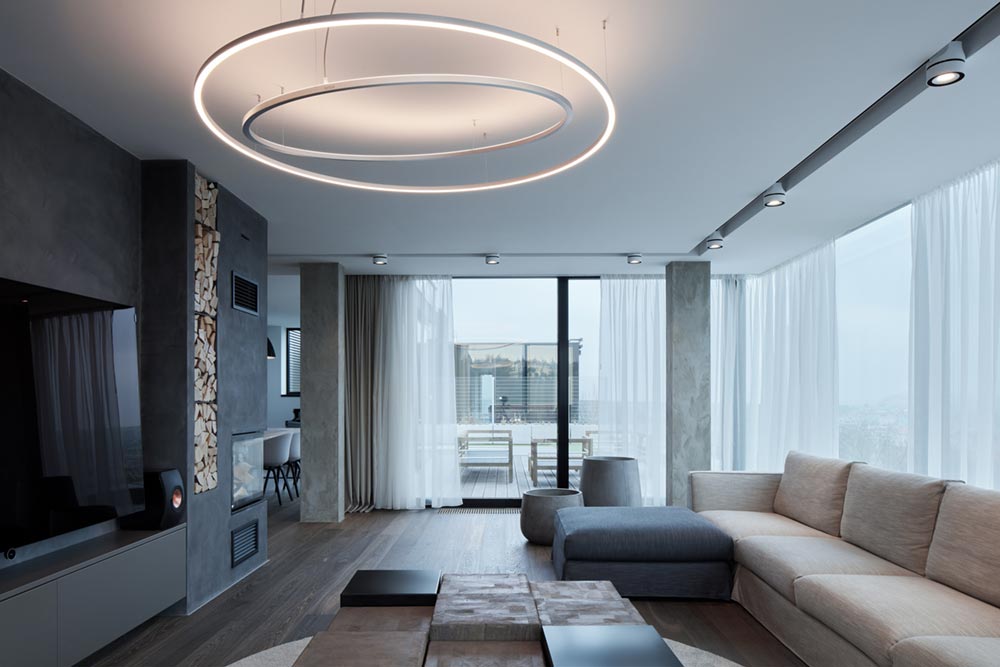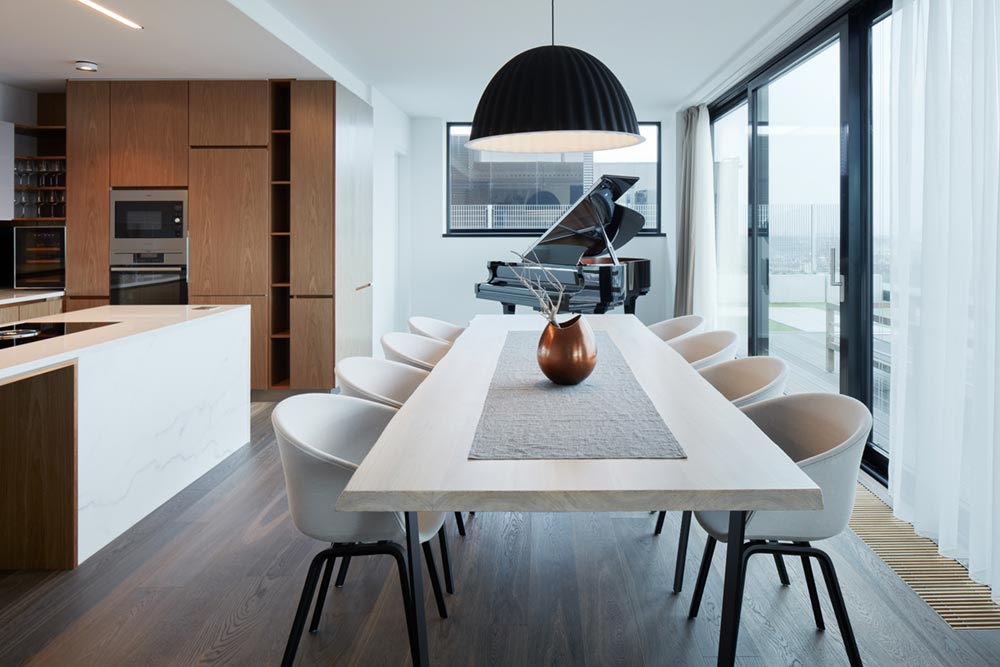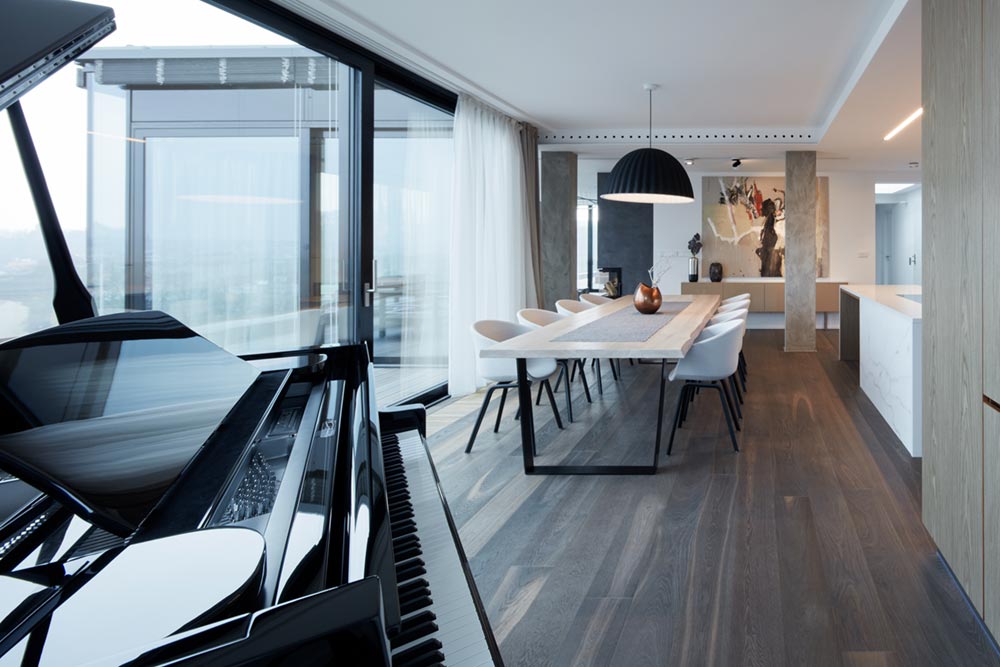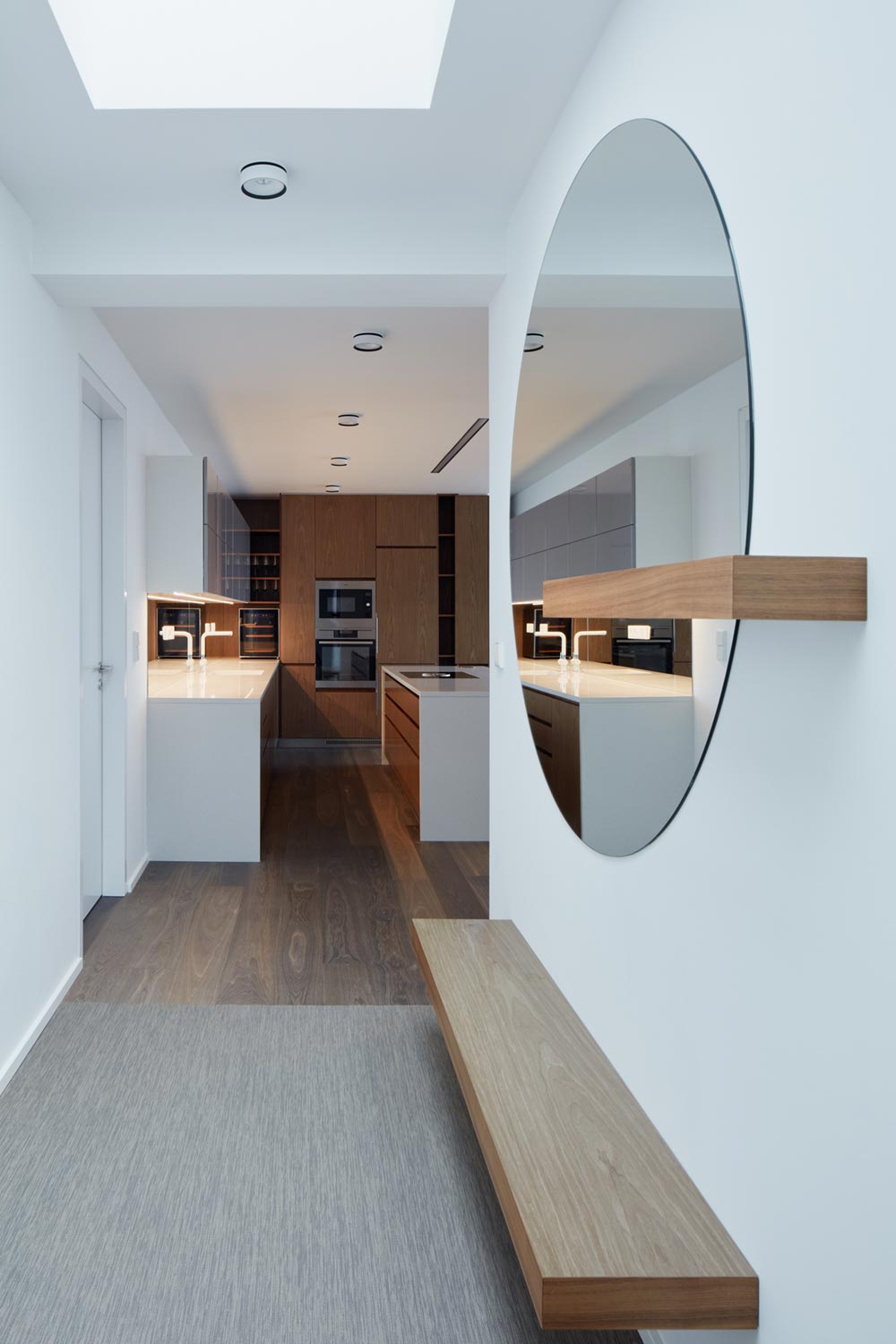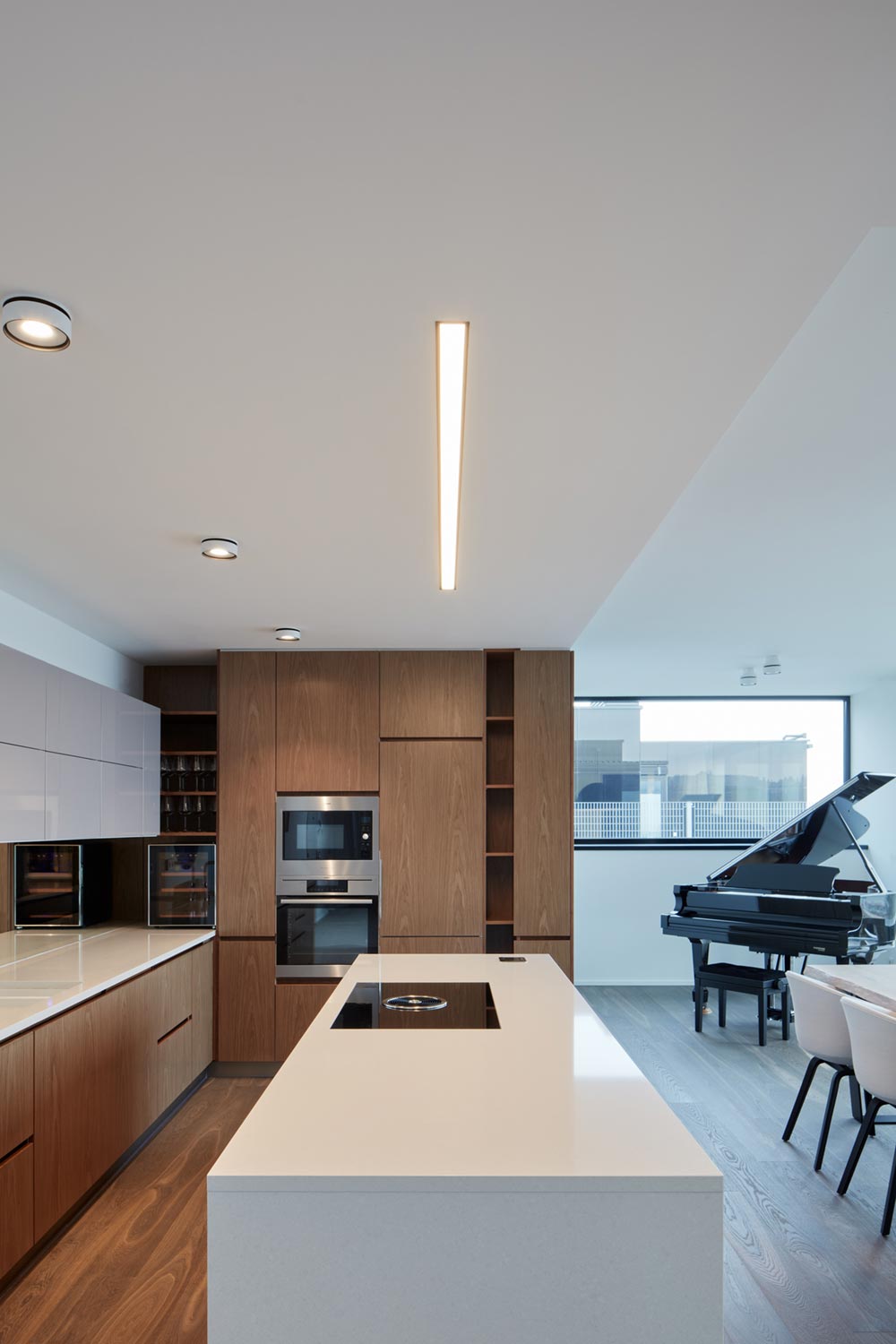 One of the four bathrooms shows like a display room, with deep dual sinks, slate grey tile flooring, and a marble wall that offers a towel warming wrack to complete the picture. The other bathroom is almost cave-like, with a textured rock wall, and the third (of four) is more playful, with blue tiling, desk-style lights and a tub/shower combo one could spend a day splashing around in.
Retreat into the bedroom and find yourself lying against a midnight blue wall, suspended pot-lights and comfort for days. Or retire into the next bedroom with light wood paneled walls, white built-in cabinetry and a city view that goes on for a country mile.
Despite Penthouse F6.1 being so unusual in layout, it is entirely pulled together beautifully in design.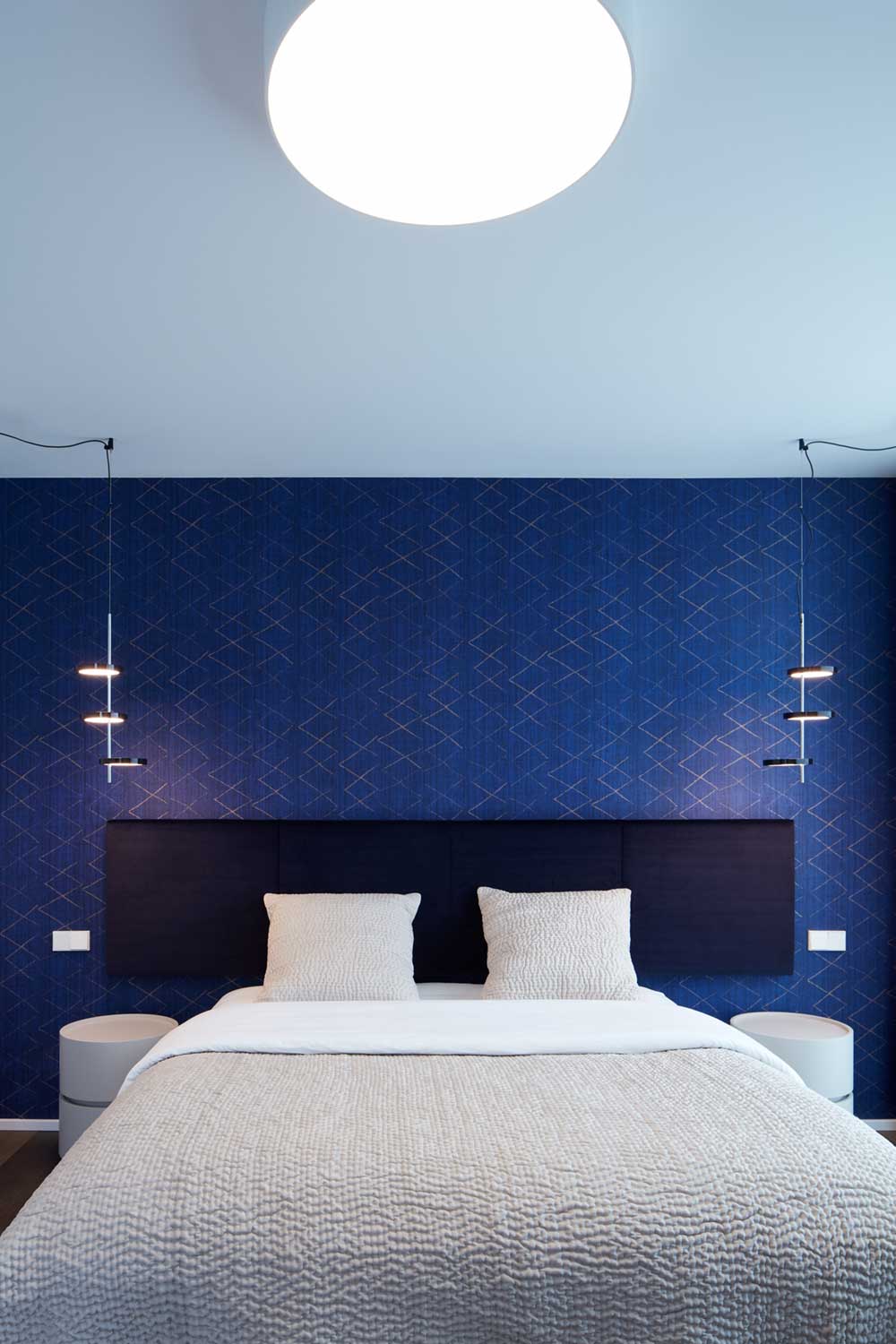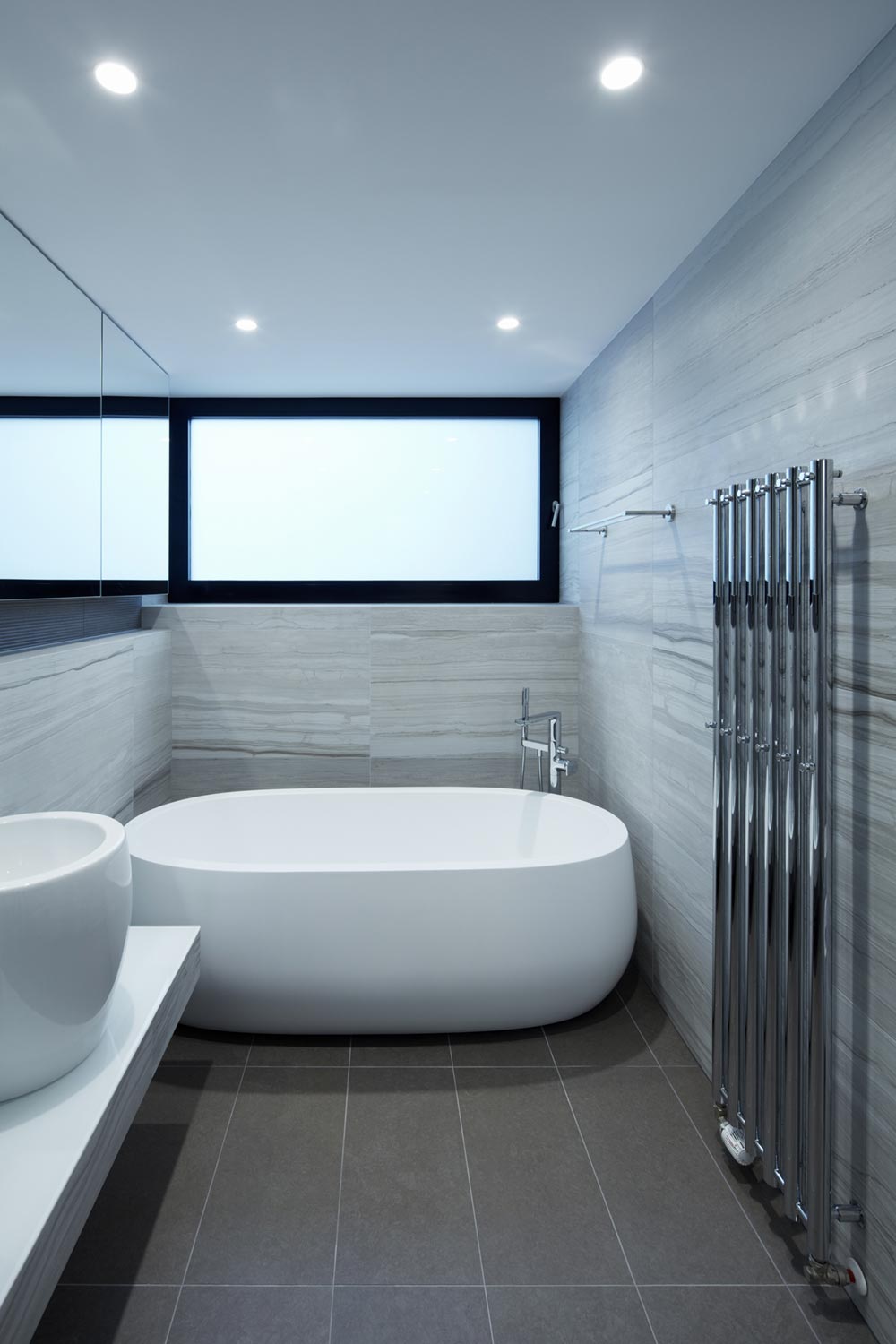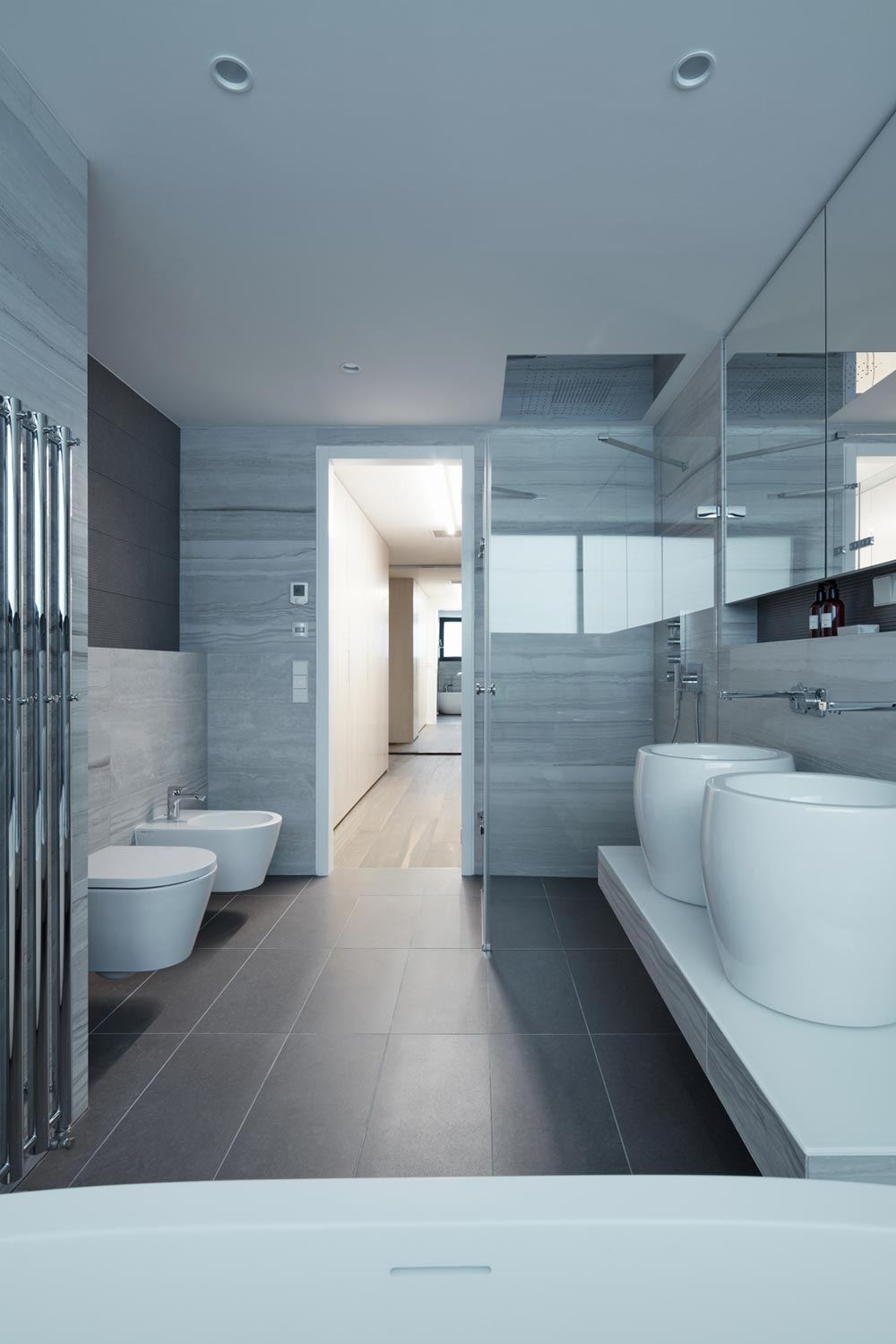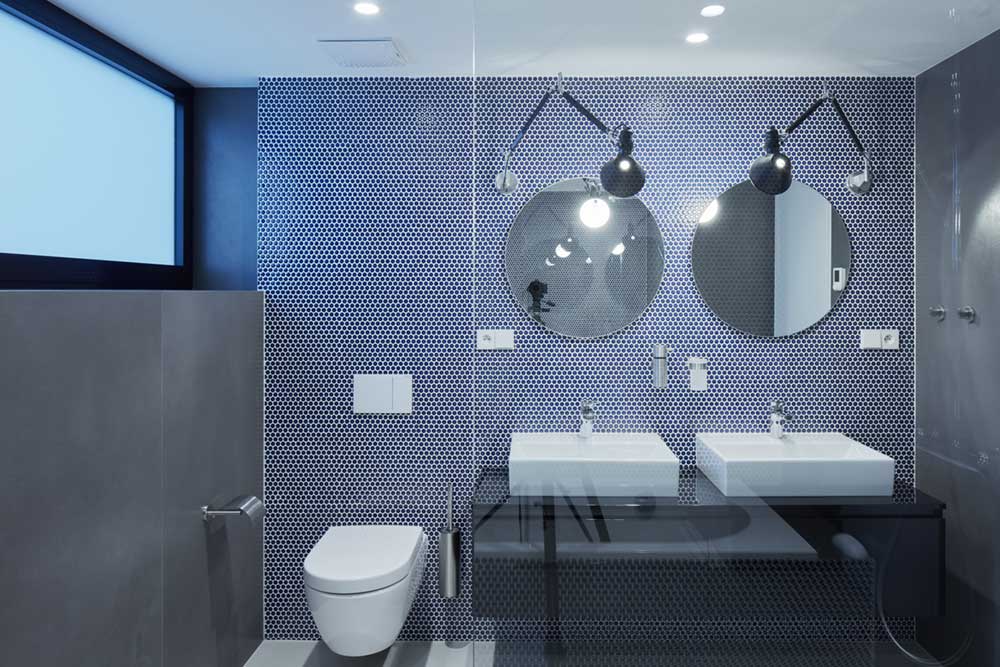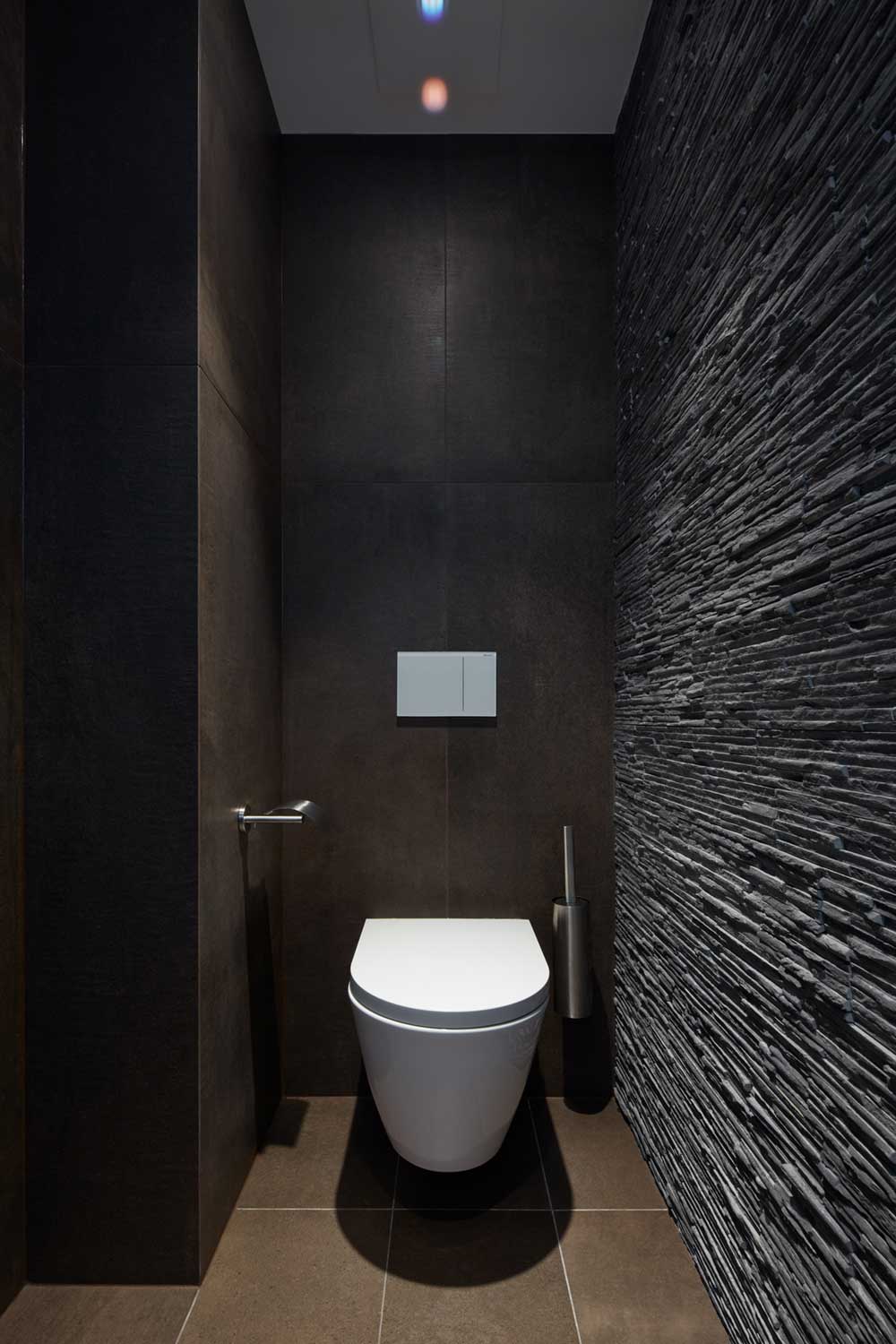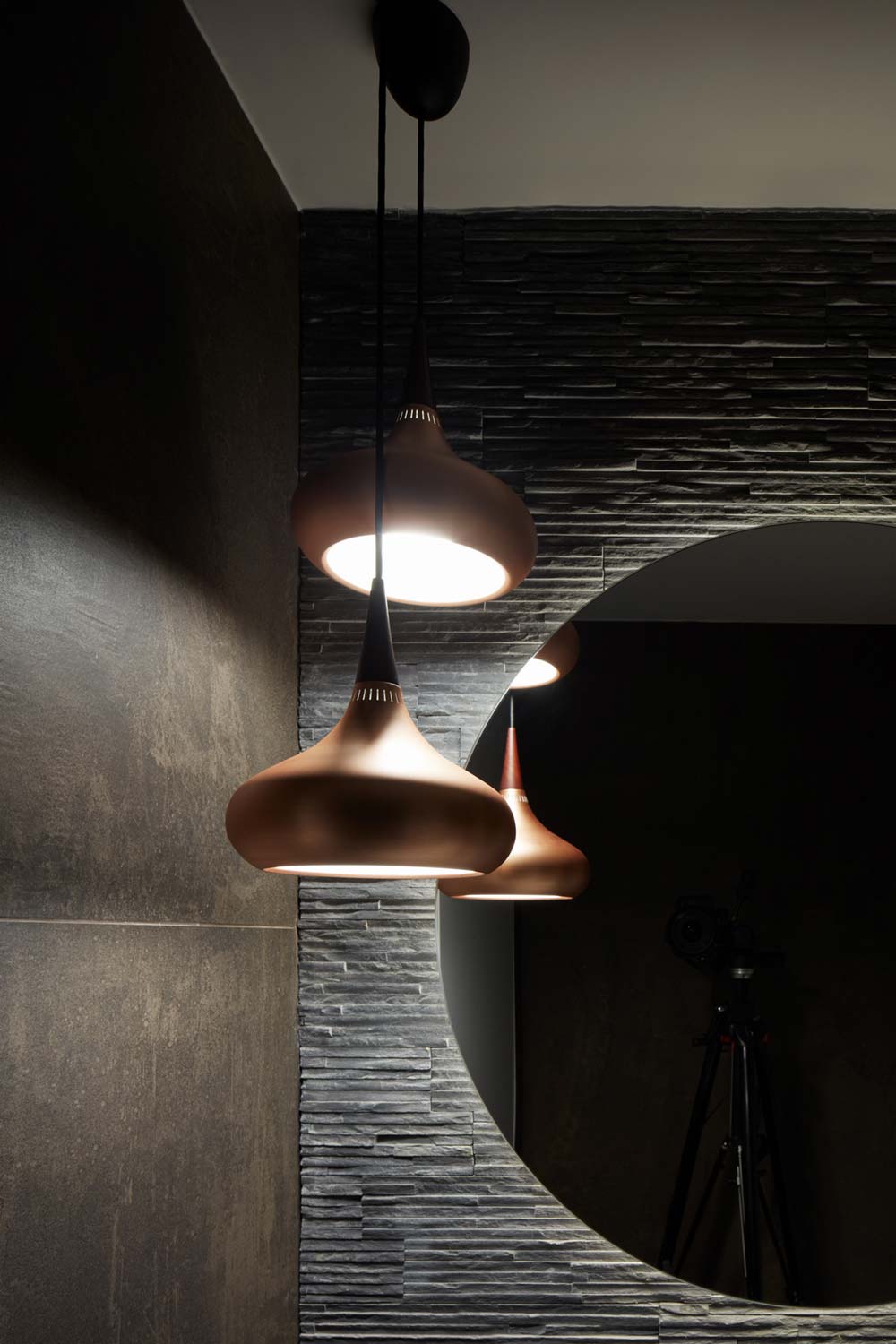 Architects: Objectum
Photography: BoysPlayNice