Simplistic meets rustic chic in this 20th century unique renovation, set in the heart of Valencia, Spain. Fueled by brick walls and vaulted wood beam ceiling, the original structure made way for some incredible focal points, while implementing new window frames, steel beams to support the wooden ones, custom cabinetry, and other modern touch-ups to make this apartment sparkle.
Set with white countertops and pale oak cabinetry, the kitchen is perched alongside an entire row of windows and exit doors that seem to lead to a patio, which is a beautiful focal point for this beautiful apartment – allowing for natural light to highlight all the character this space delivers throughout.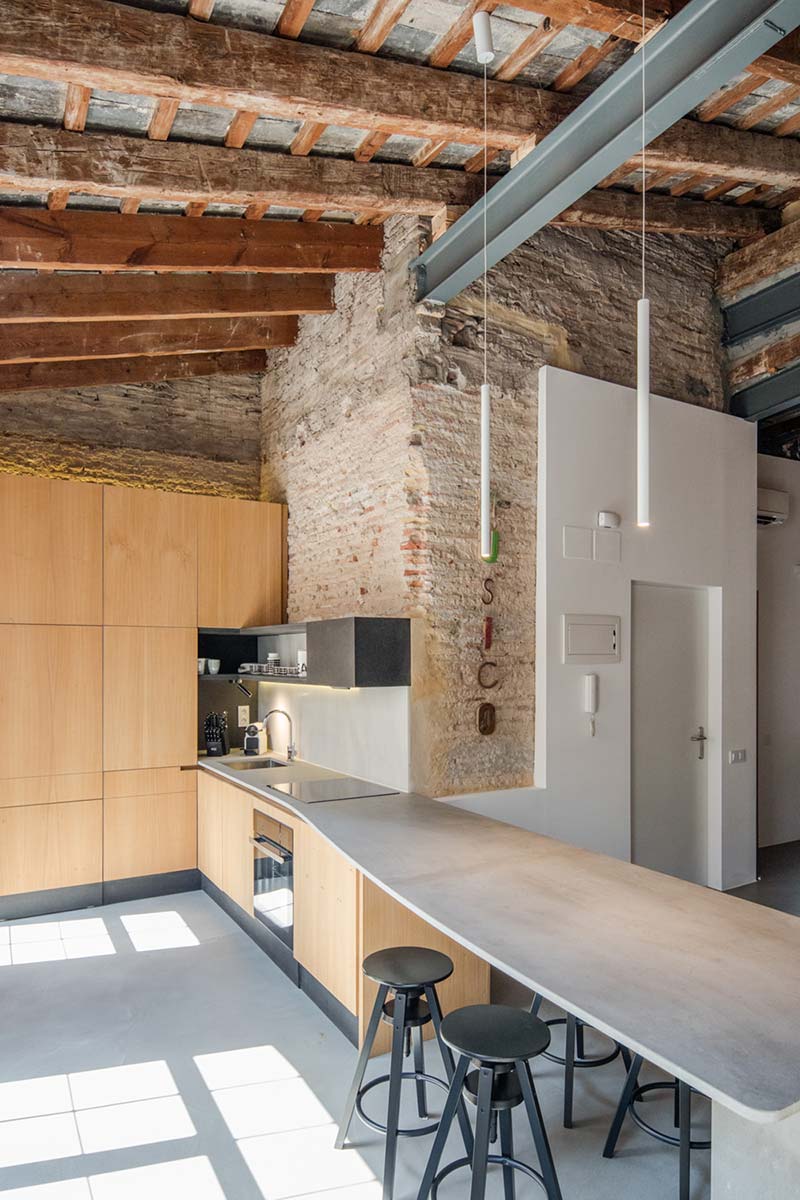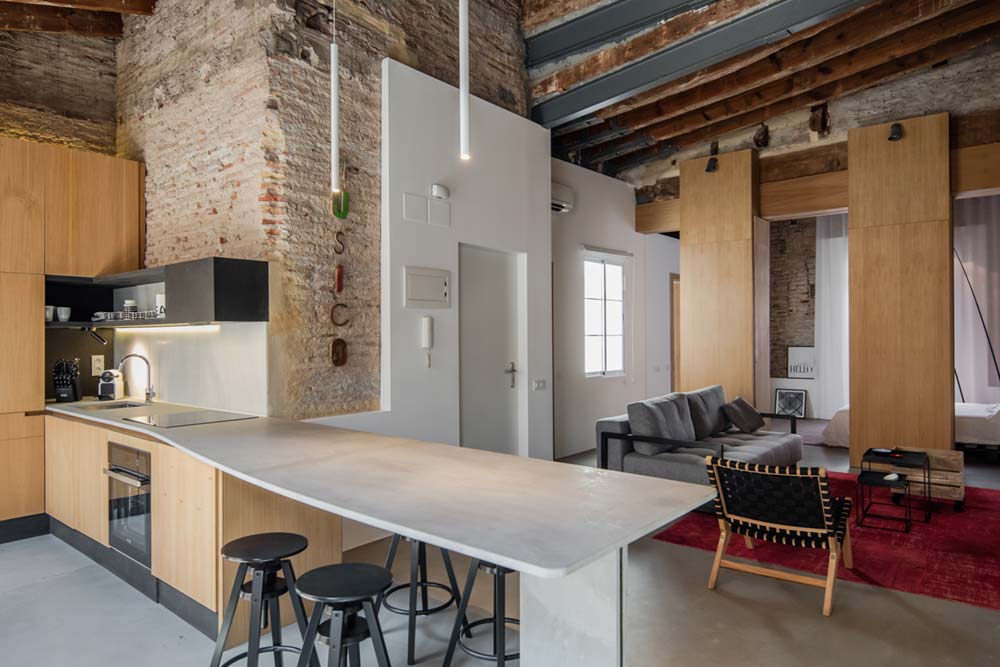 Pillar-like partitions allow for the living room and sleeping area to become separate spaces without completely closing them off from one another, but rather maintain the open forum of the decor.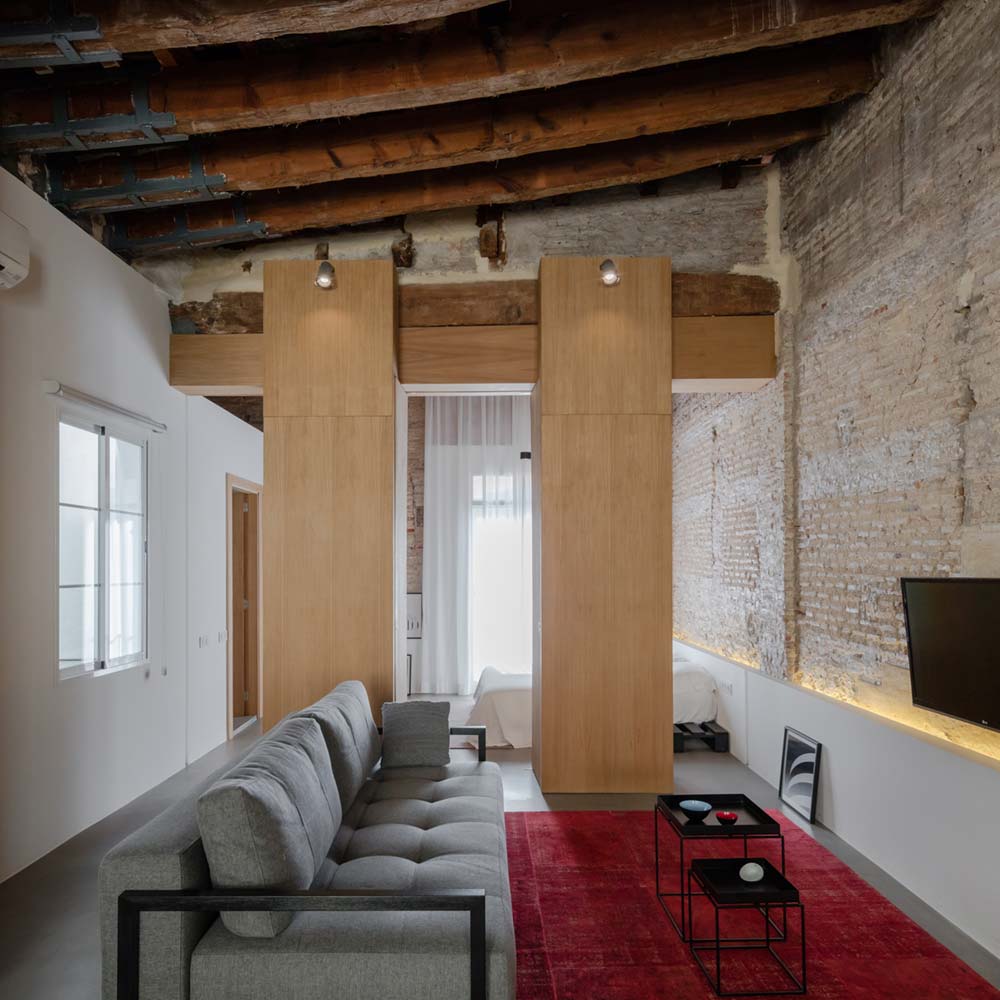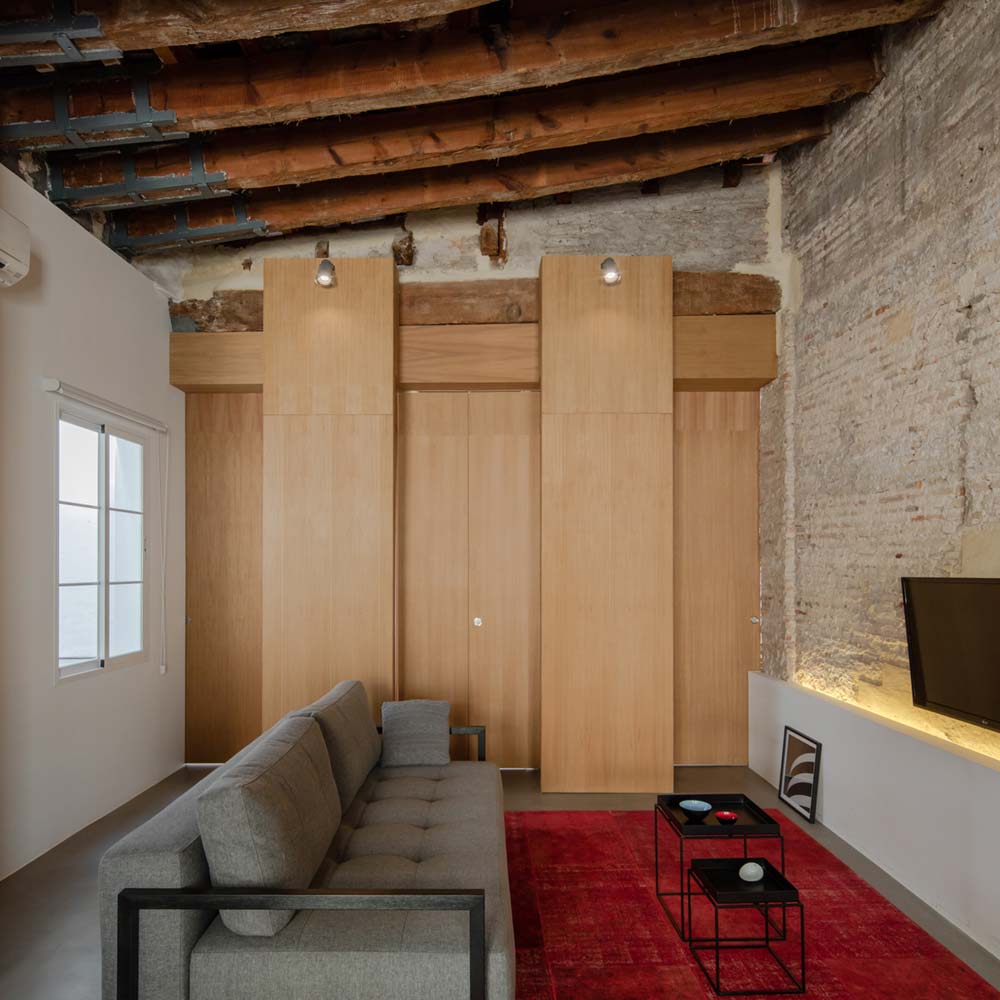 These same pillars act as a wardrobe for the bedroom, nestled against a ladder, floor-to-ceiling sheer window coverings, and a few other simple pieces of art to fill the space, giving it the illusion of even more height than it has already been granted.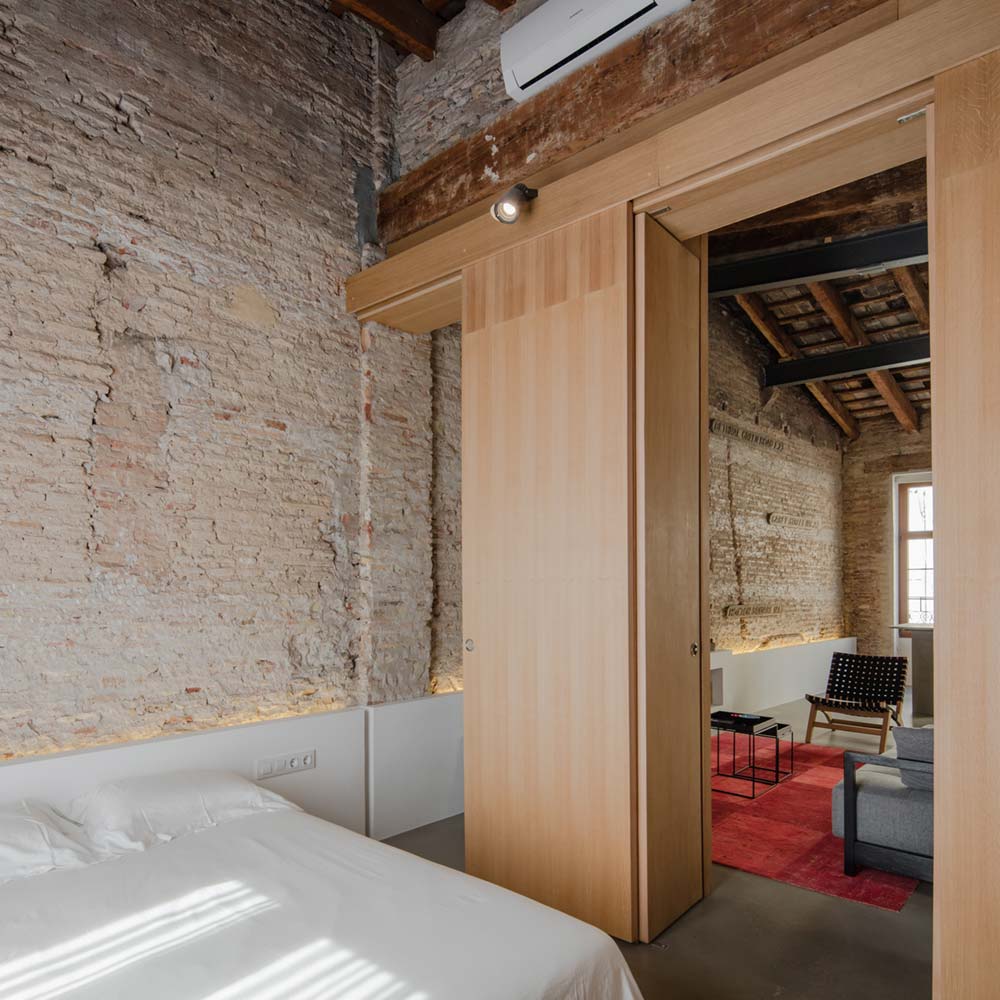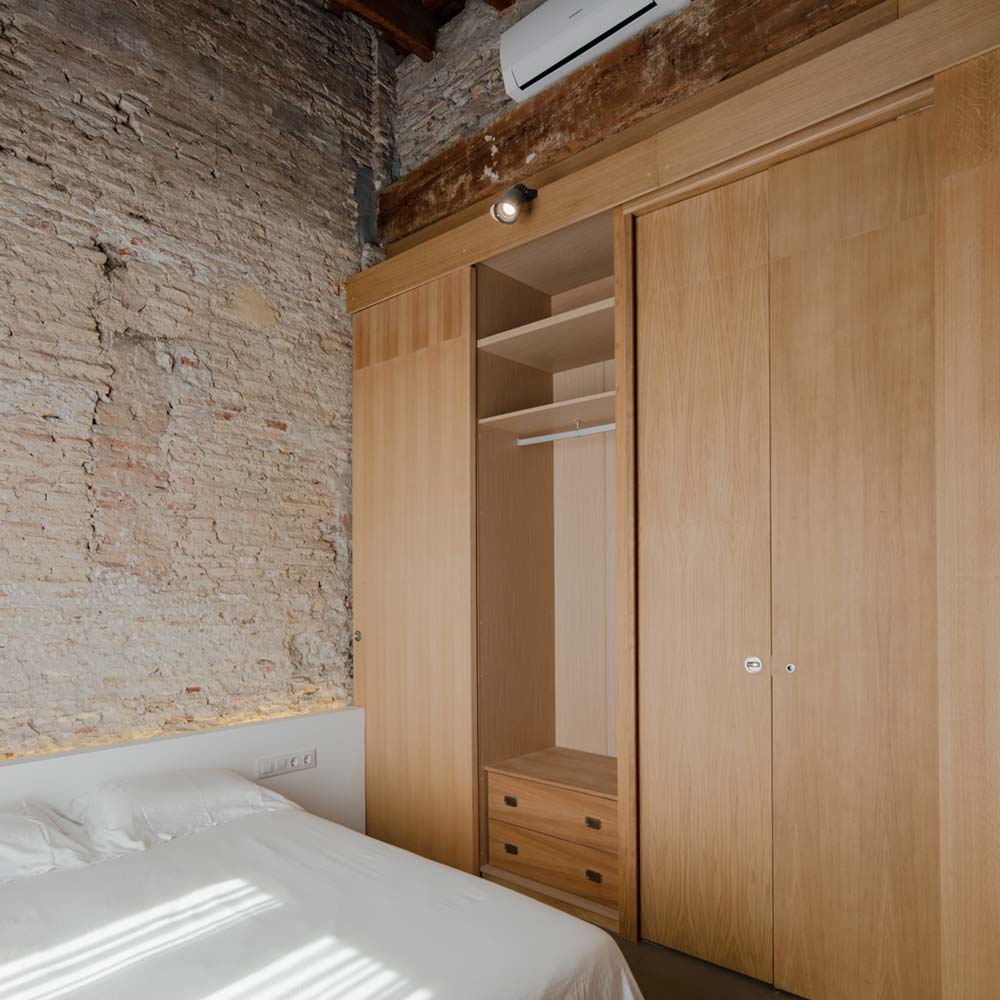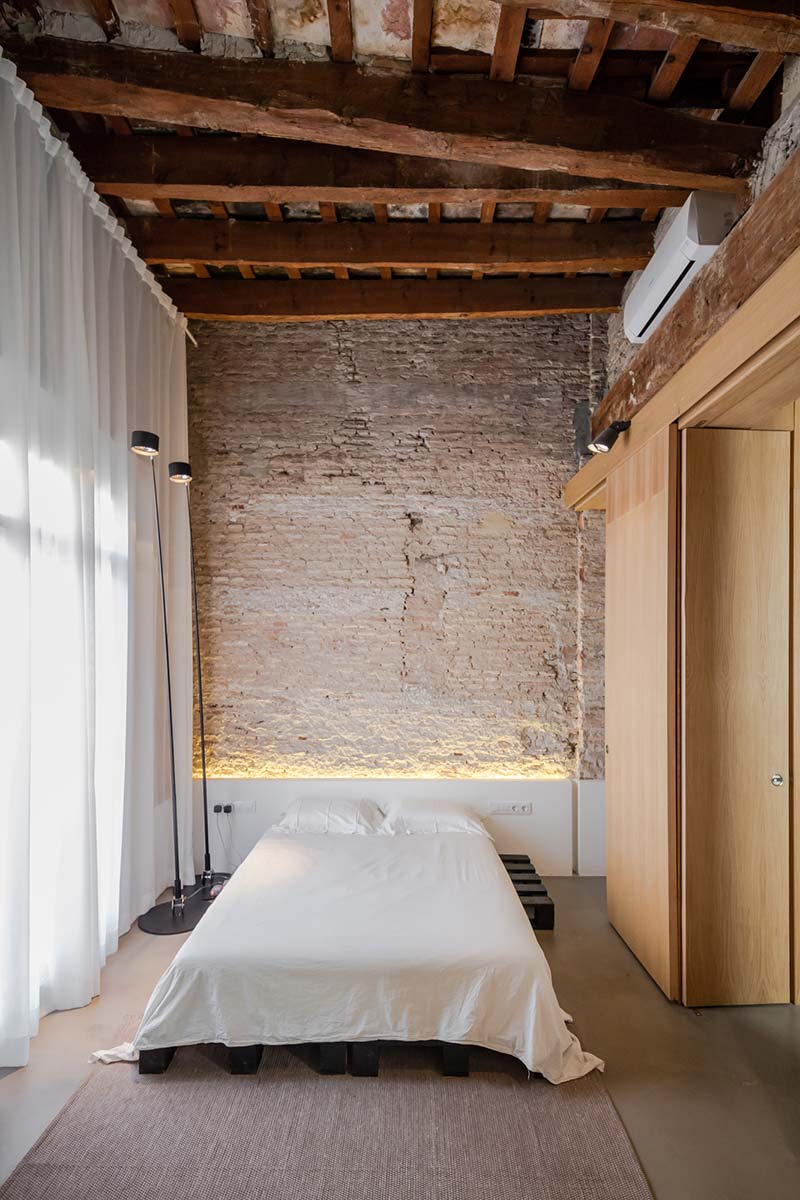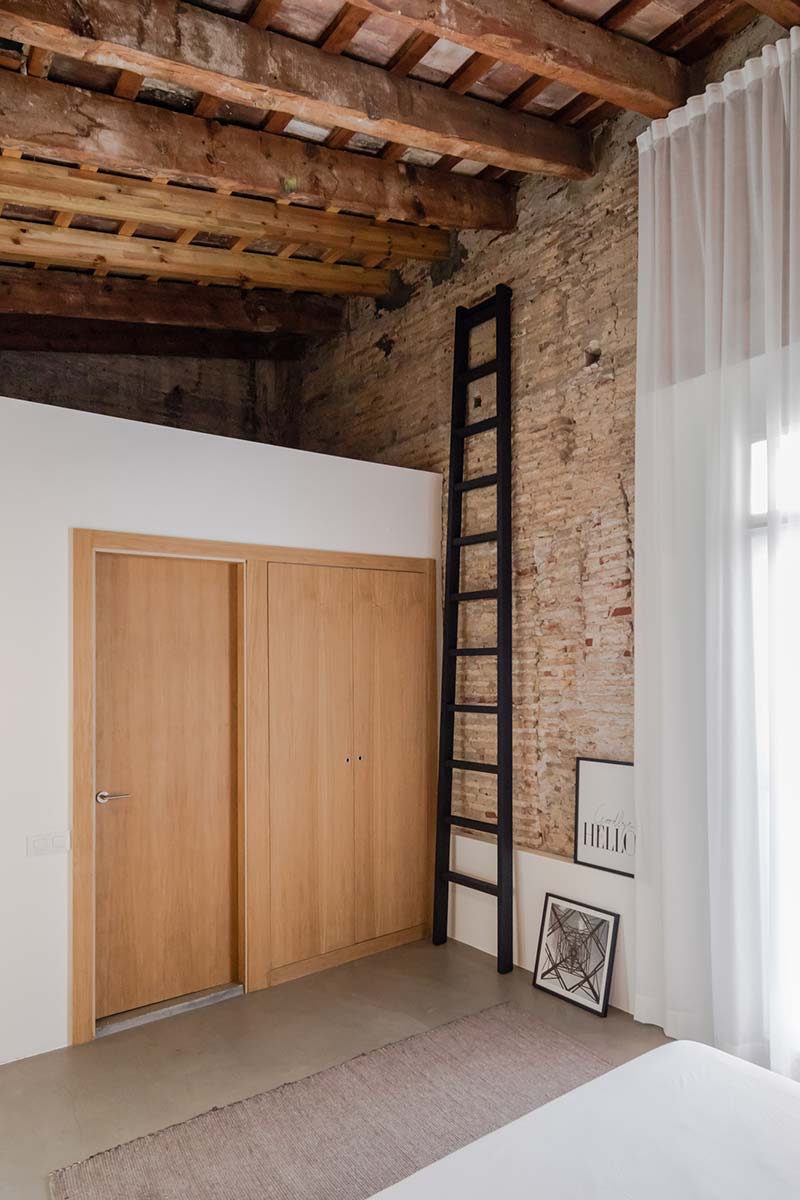 The bathroom is almost like a modern cave, with a splash of midnight blue paint behind the sink area, and a gorgeous rain shower tub with slate tiles to complete the picture, while the alternate bathroom mimics this same color scheme and charm.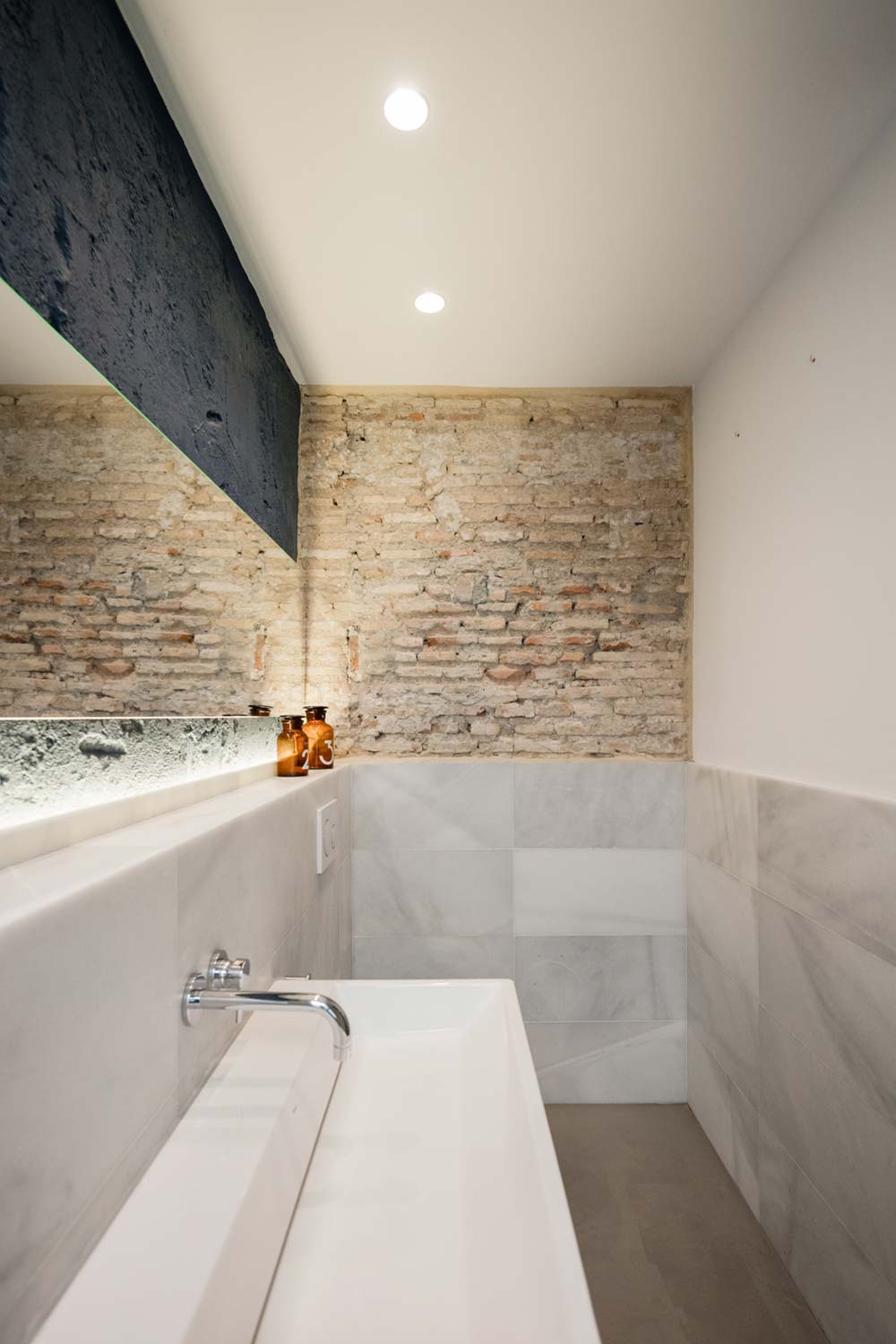 Architects: Roberto Di Donato Architecture
Photography: Joao Morgado – Architecture Photography