Set in Beijing, China, this contemporary home by Claesson Koivisto Rune Architects is fashioned after the simplicity of interiors found within Scandinavian design.
With natural materials found throughout the home, this space is thoroughly serene; offering muted blonde wood floors, wall panels, partitions and built-ins throughout the home, making it feel like you're stepping into a well-manicured Chinese meadow.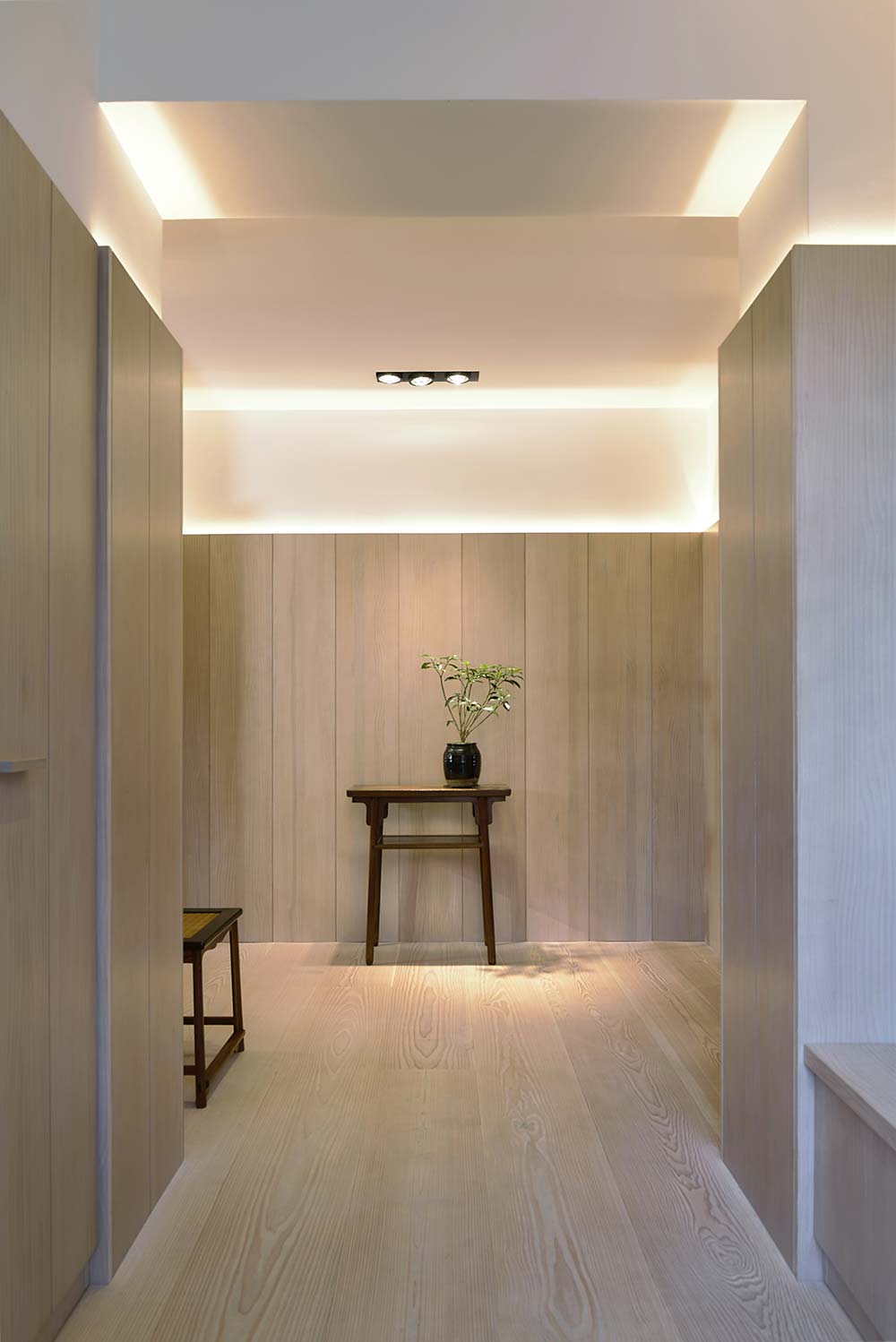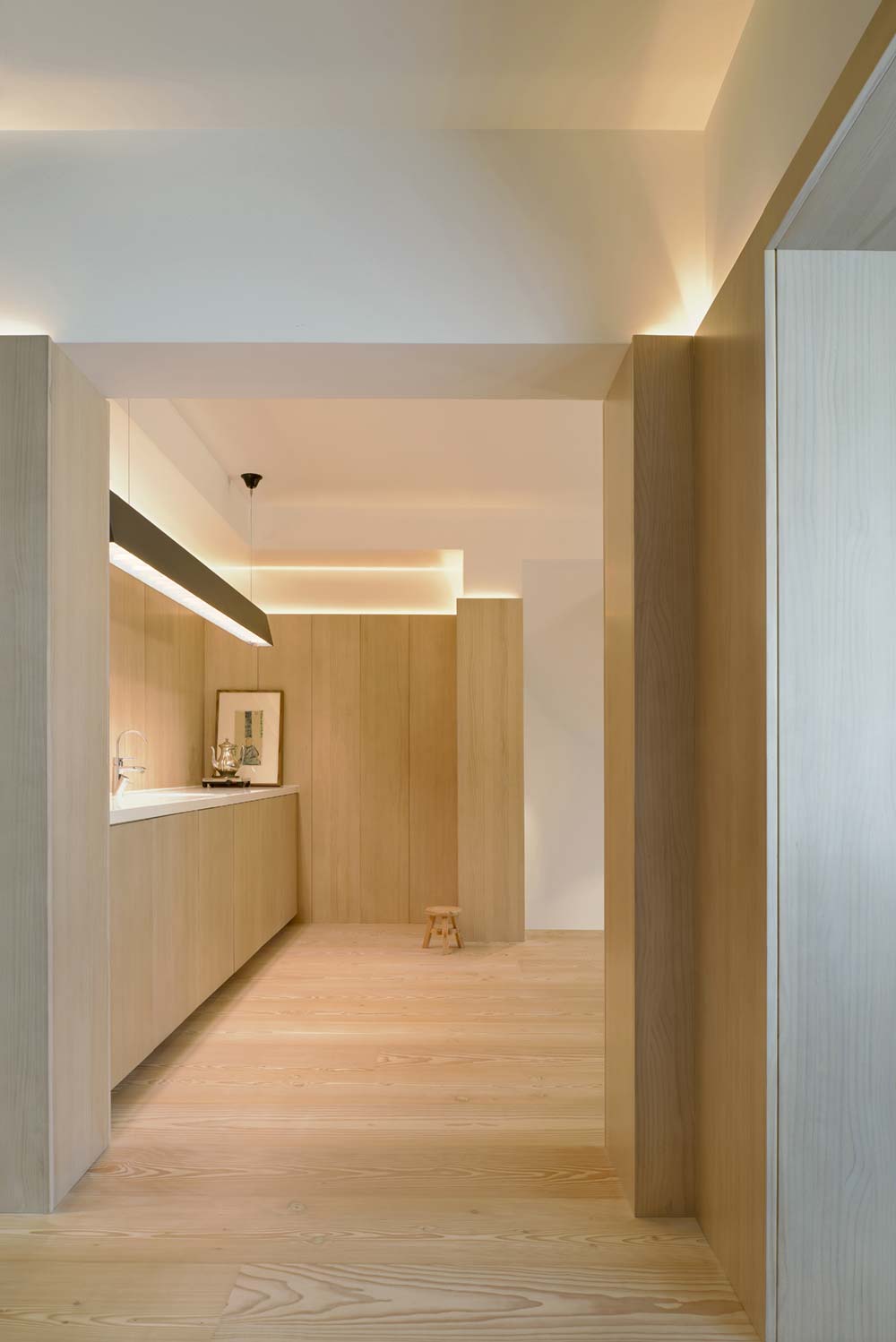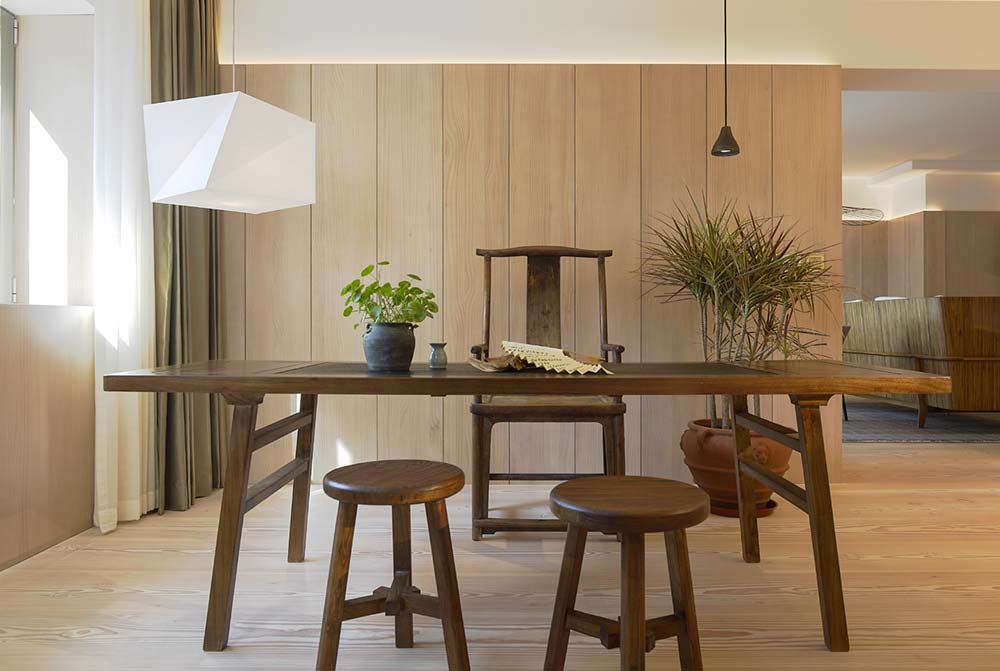 Each room flows one into the next, despite each room being clearly separate; such as the living room set with a smoky grey couch, the dining space with entirely different lighting fixtures hung over the table, or the landing – where a swing seat is hung amidst the reading room arranged here.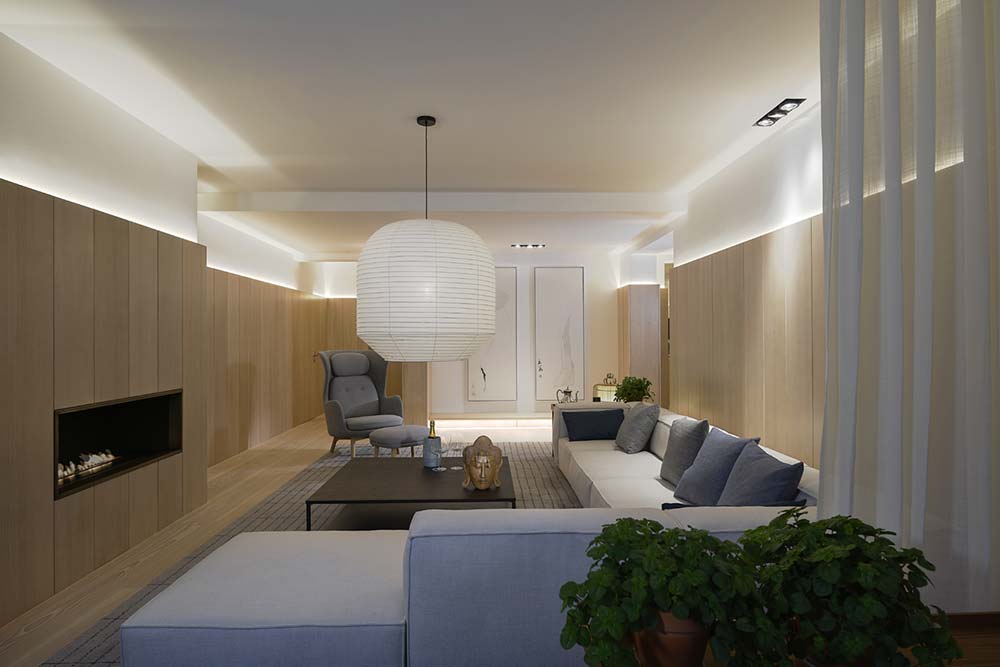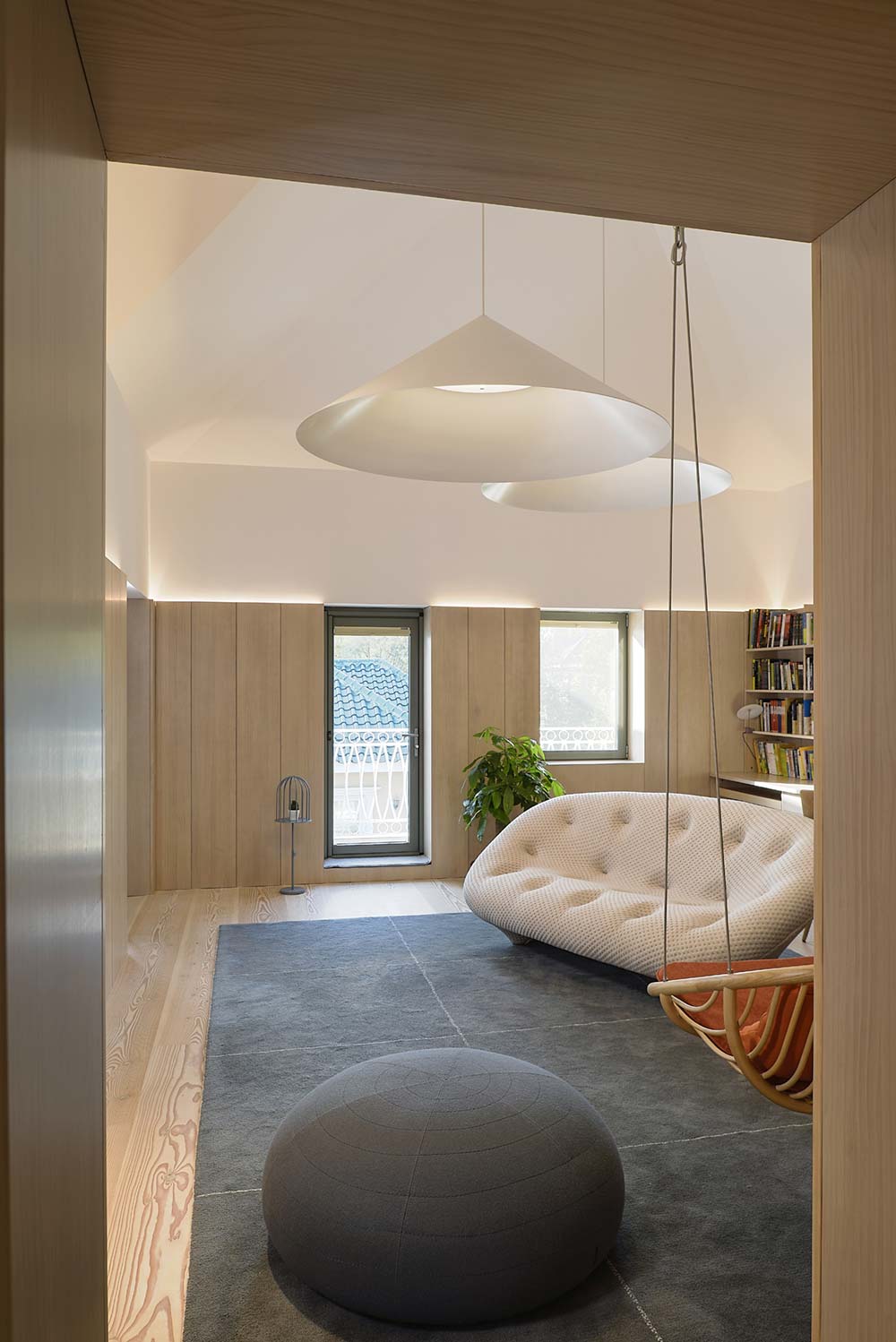 What appears to be the master bedroom is host to a platform bed, also shrouded in wood and laid out in a comfortable manner, with a bird-laced light fixture hanging overhead – completing the image of serenity. Other bedrooms also match this serene tone, with low-rise beds and soft lights set amidst blue and grey bedding.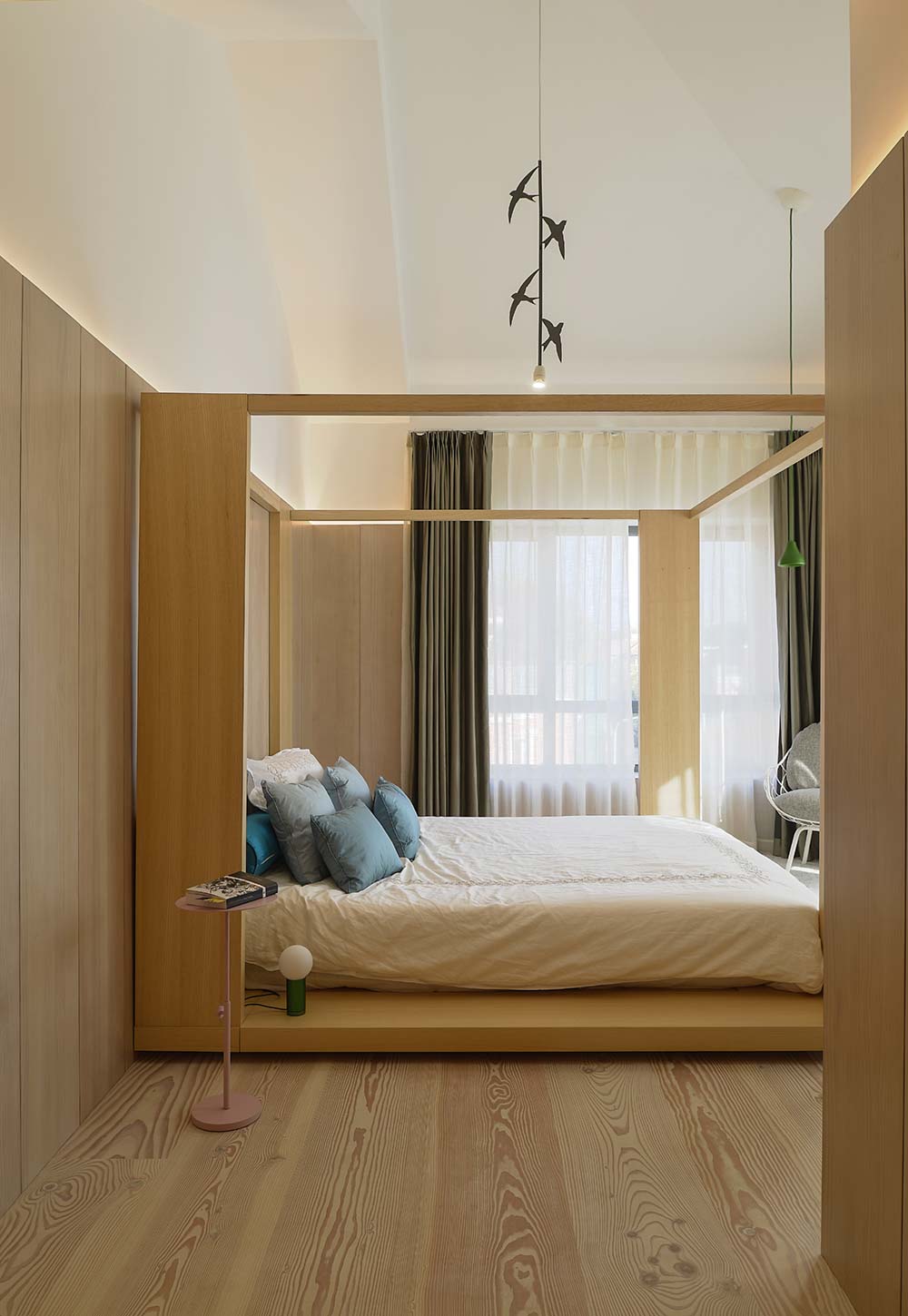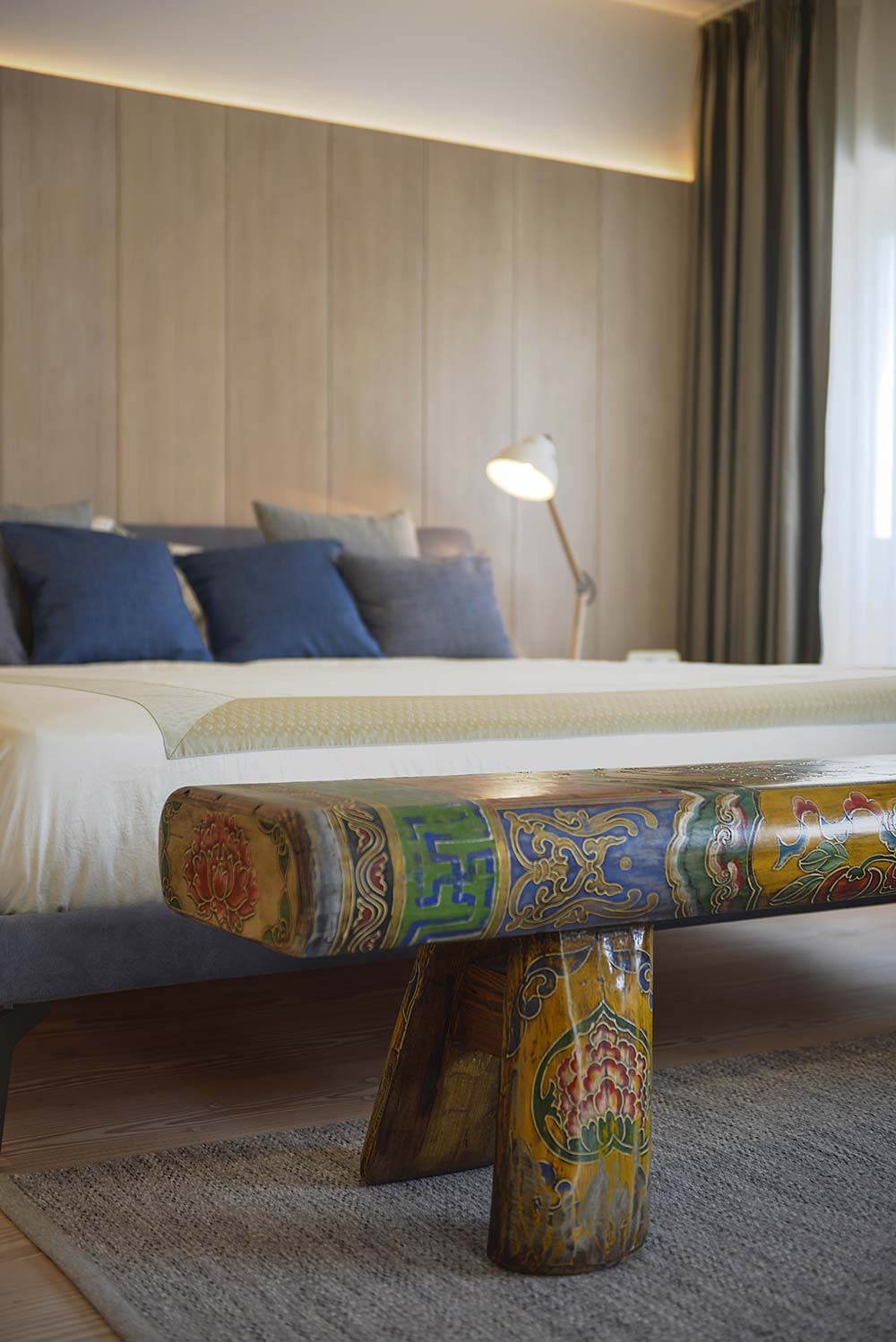 Perhaps the most stoic feature Xiang Jiang House offers is the large wooden tub, which is set against a cement wall and surrounded by soft wood, along with a cloud of white walls and ceiling. This space is it's own sanctuary within a home that successfully blends Scandinavian and Asian interior design.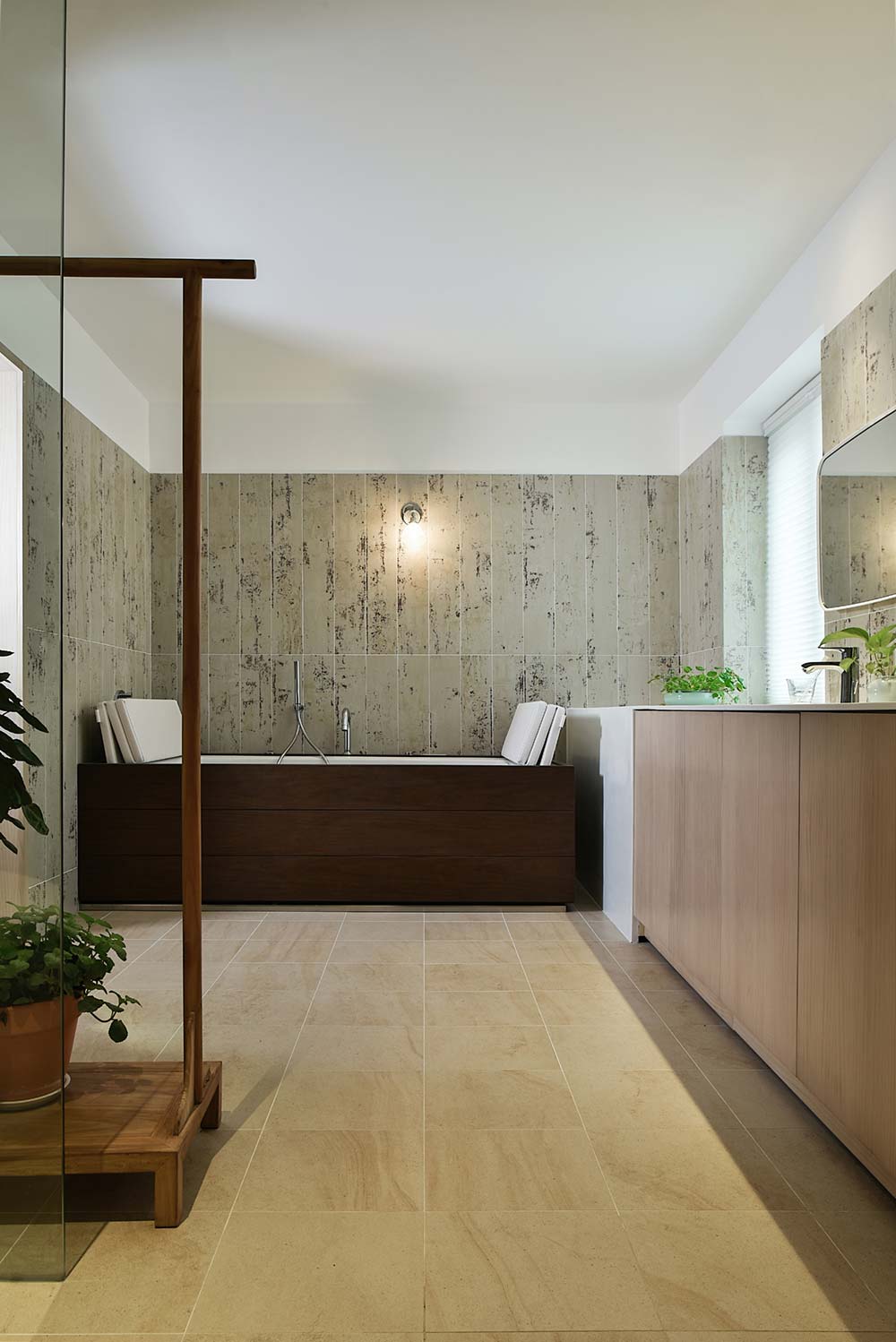 Architects: Claesson Koivisto Rune Architects
Photography courtesy of Claesson Koivisto Rune Architects