If this London period house were any more fun, Peter Pan himself would take up residency here. With reading nooks seemingly on every floor, fold-away patio doors leading to the green space beyond, a fold-away homework station and a killer games room for the kids – The Scenario House is a childhood dream.
With connected split level living between the dining room and kitchen, separated by a few steps up to the sitting area and accentuated by a brick wall, the main hub of this house is warm and inviting; while being laced with parquet wood flooring and inset with a built-in elongated fireplace, offset beautifully by black cabinetry and brass fixtures – all of which is drenched in natural light.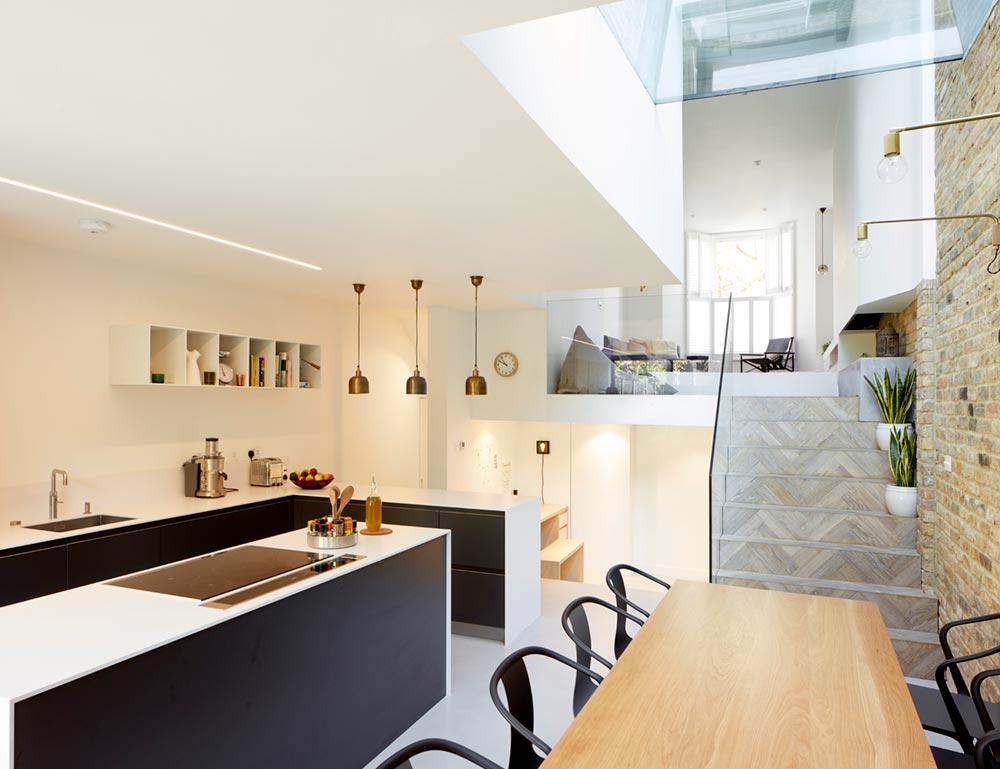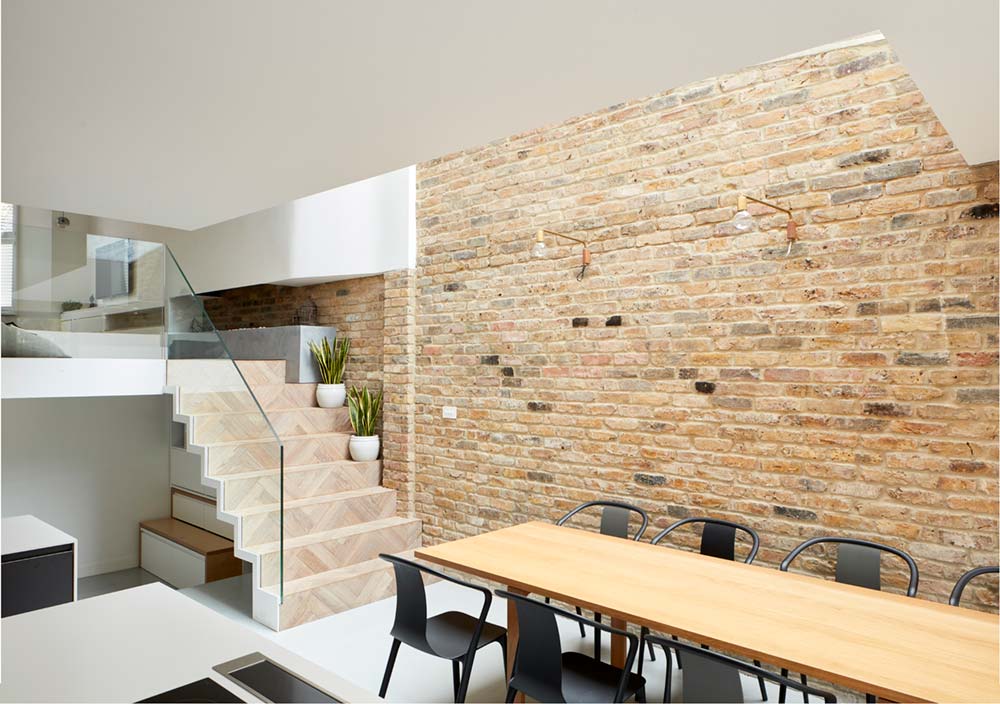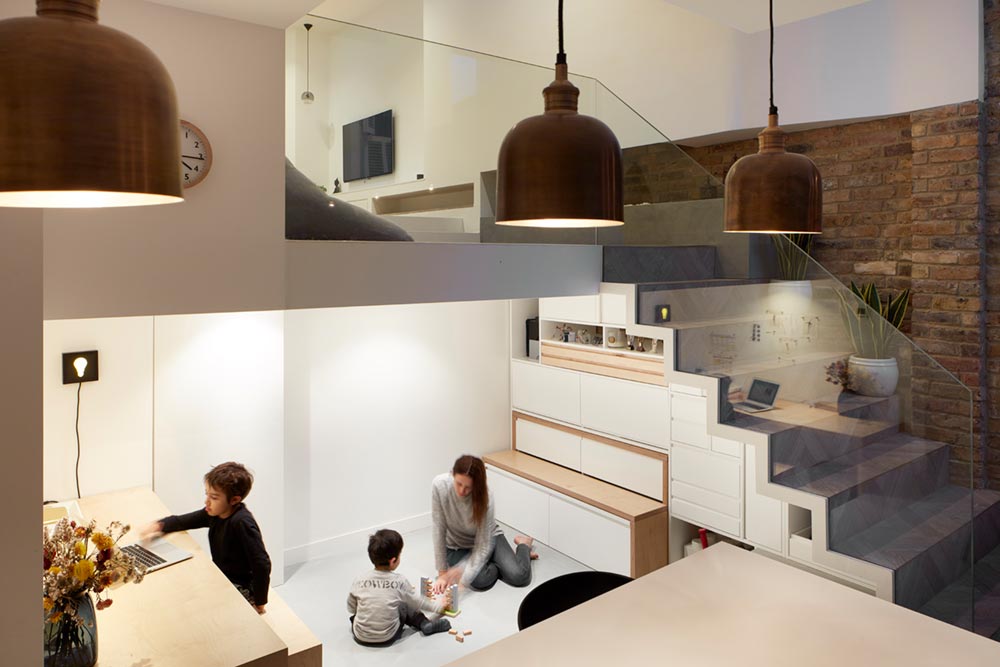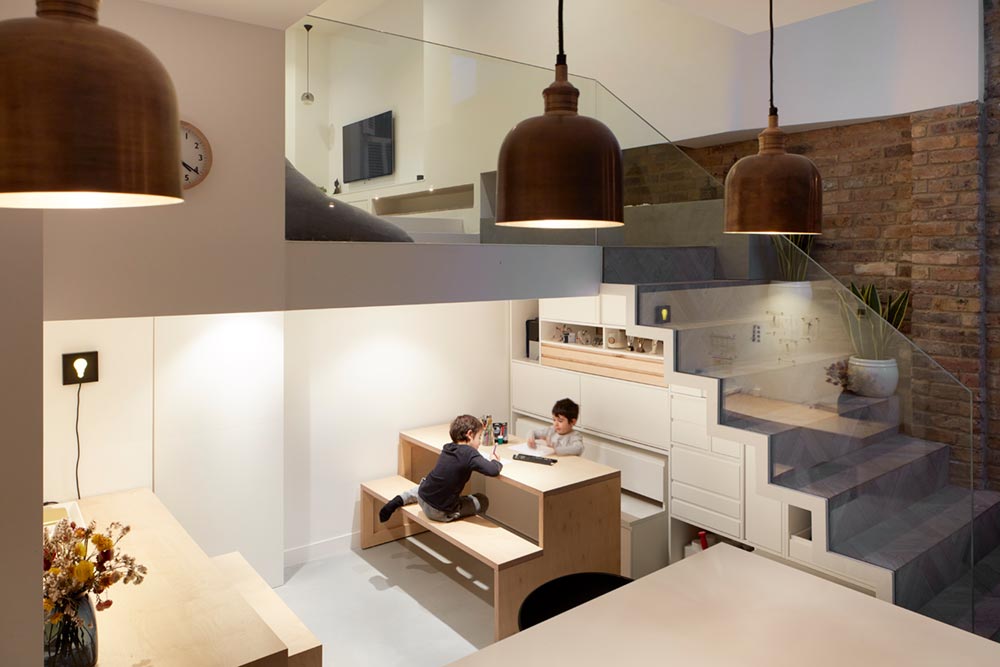 A floating library leads the way to the bedrooms beyond an angled roof, where thin pole-like railings line each set of stairs to the upper floor. The rich dark wood flooring sits beautifully beneath the white walls found upstairs, with an accent-climbing wall in the kids' room that leads up to a 'secret space', and the fireman's pole found there also is the ideal exit strategy – naturally.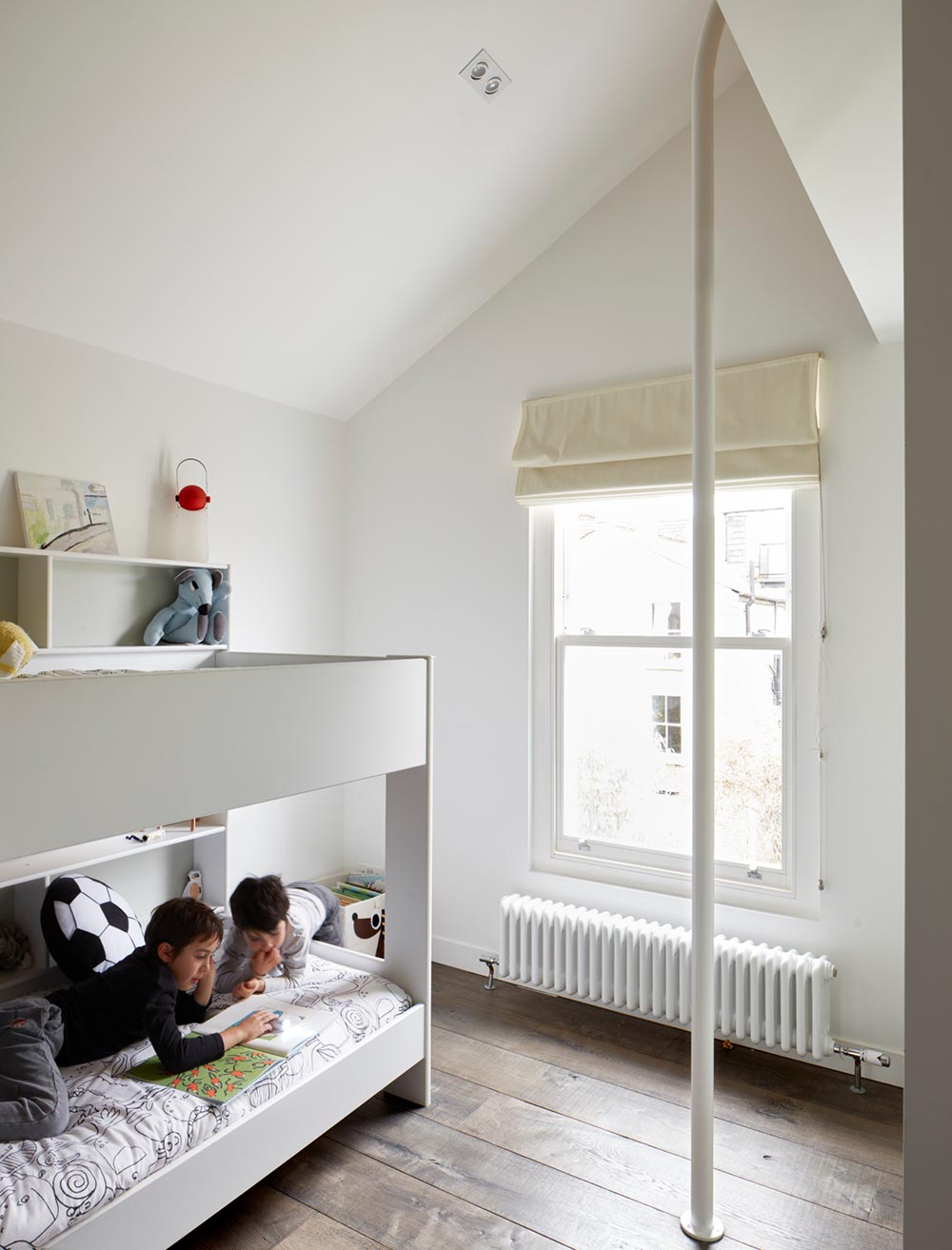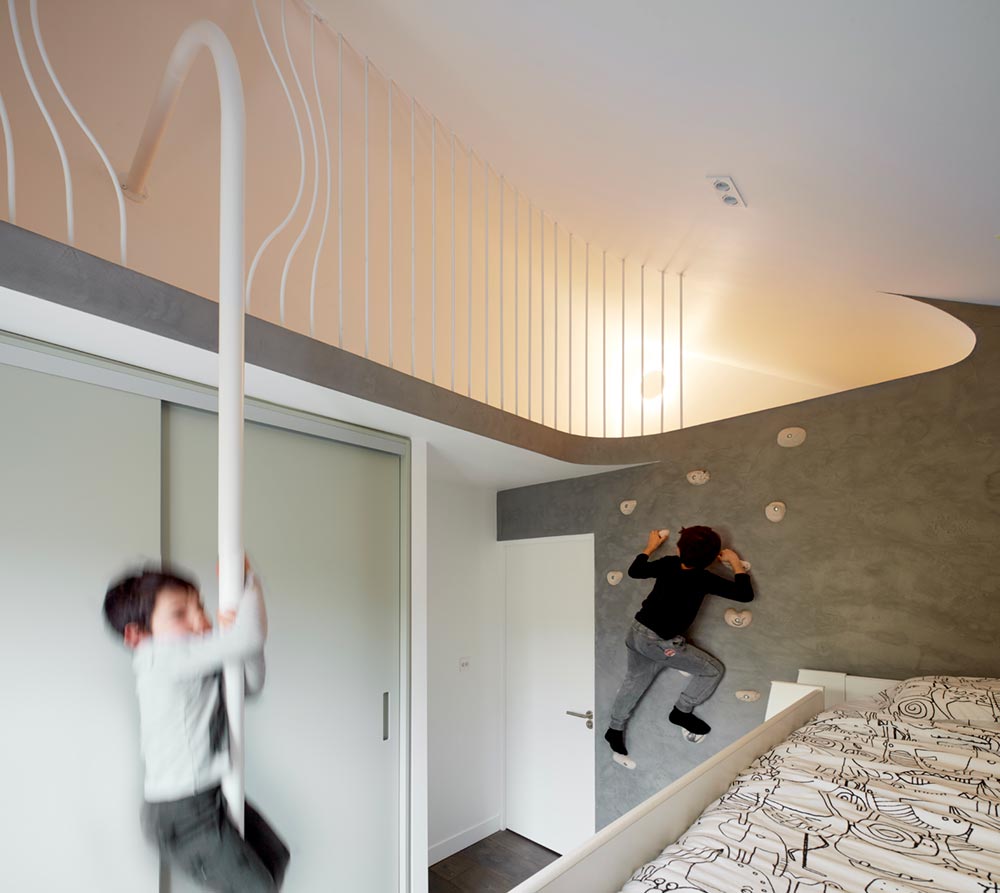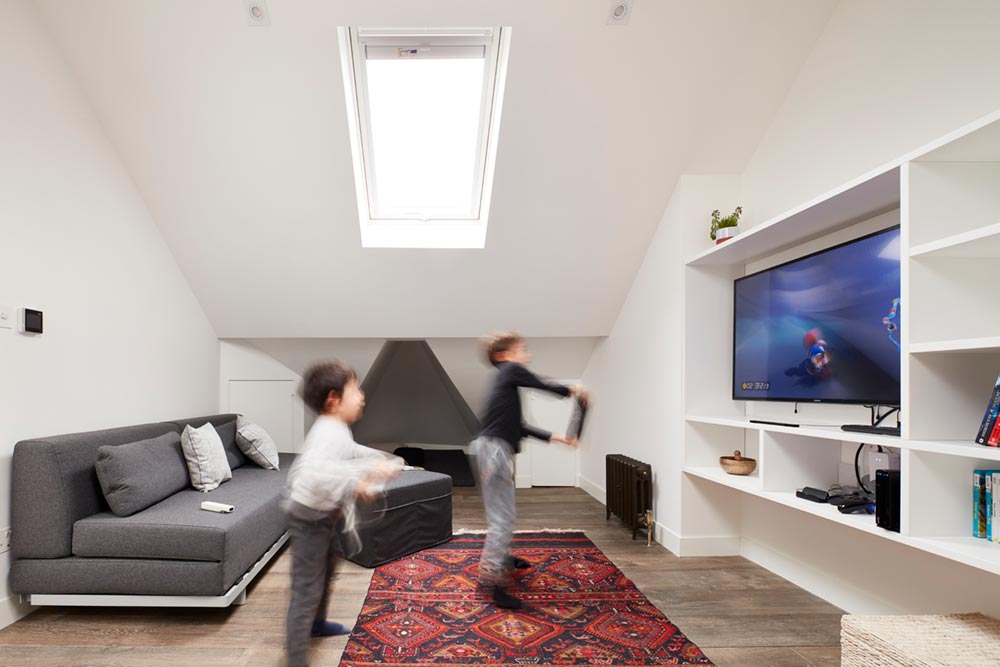 All of these dimensions of fun add to this glorious remodel, turning a once old home into young at heart space, keeping life an exciting journey …even within the sanctuary of home.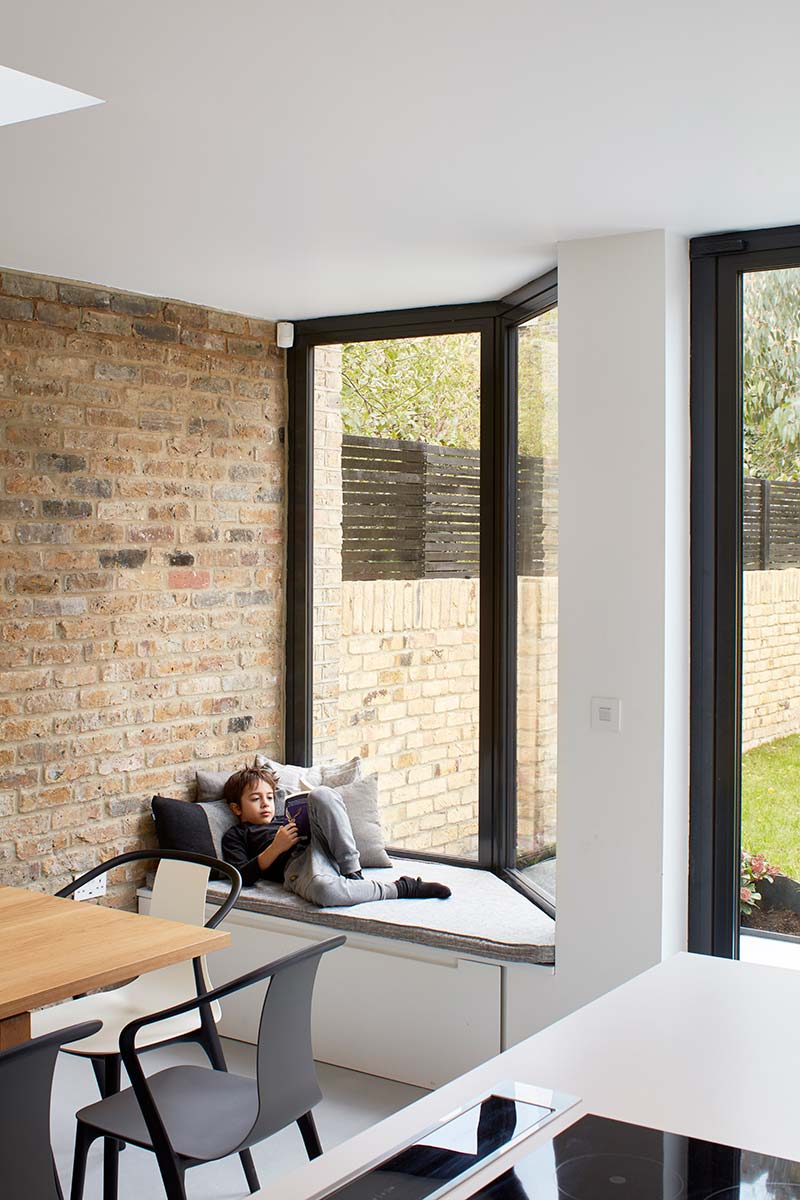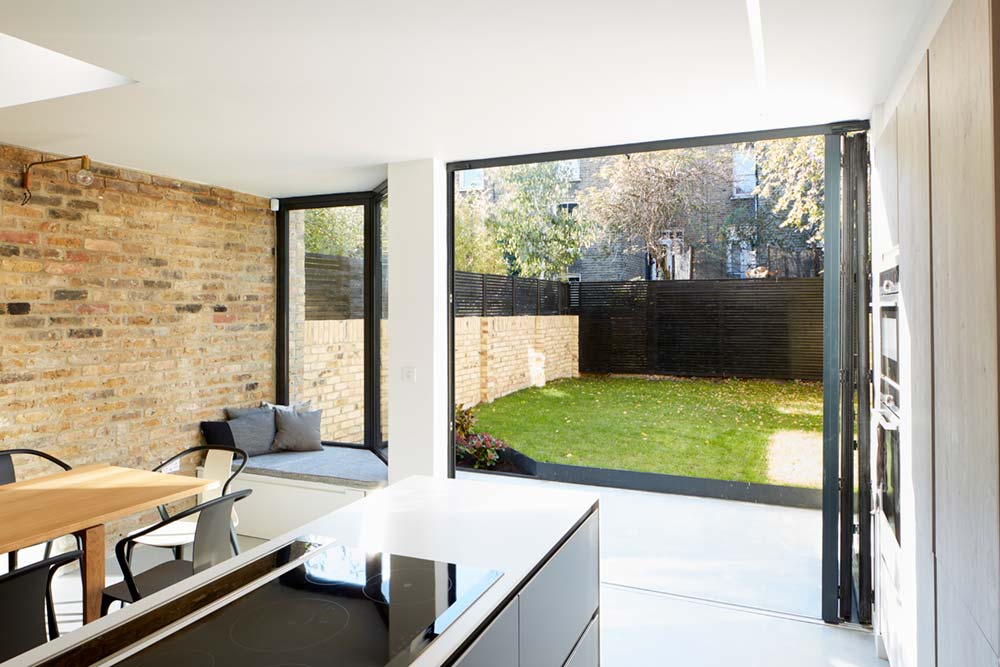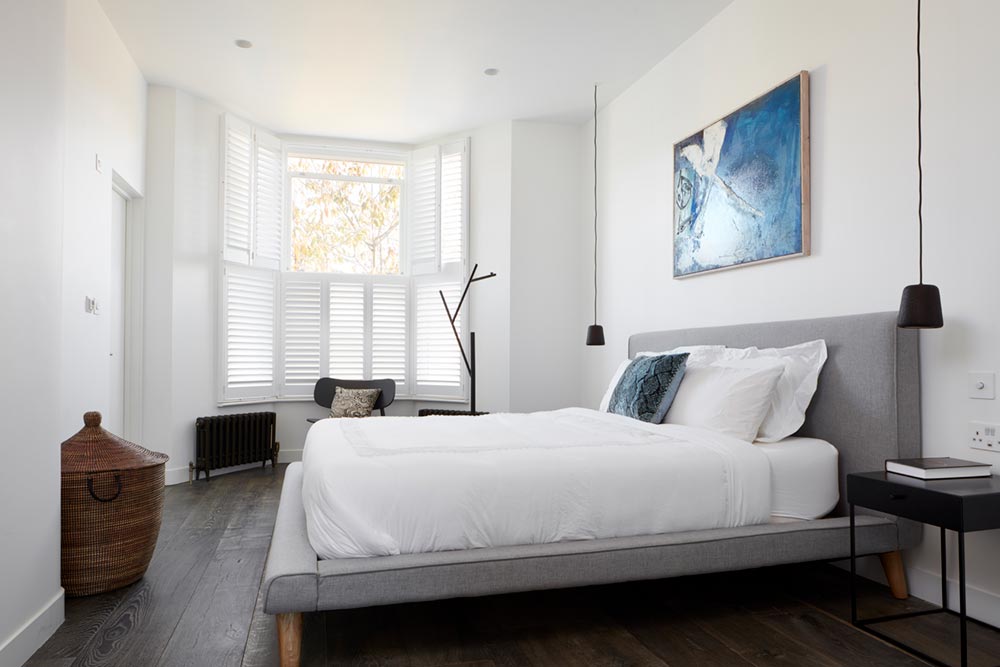 Architects: Scenario Architecture
Photography: Matt Clayton