Set alongside Jardin Public, old world charm meets new world order in this beautiful 1850 four-story mansion in Bordeaux, France.
New and old elements collide beautifully, bringing modern sinks and cabinetry into the home, and adding in a soaker tub and rain shower that sits alongside slate tile flooring. As well as a custom built-in closet, with a sitting area and view beyond the large windows to suit the owner's lifestyle and needs.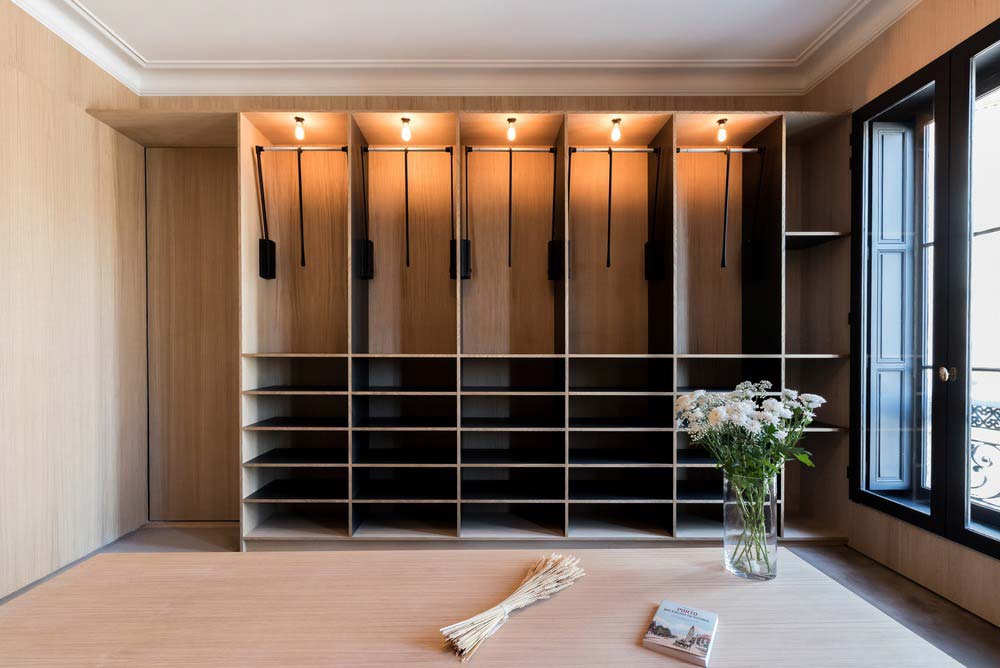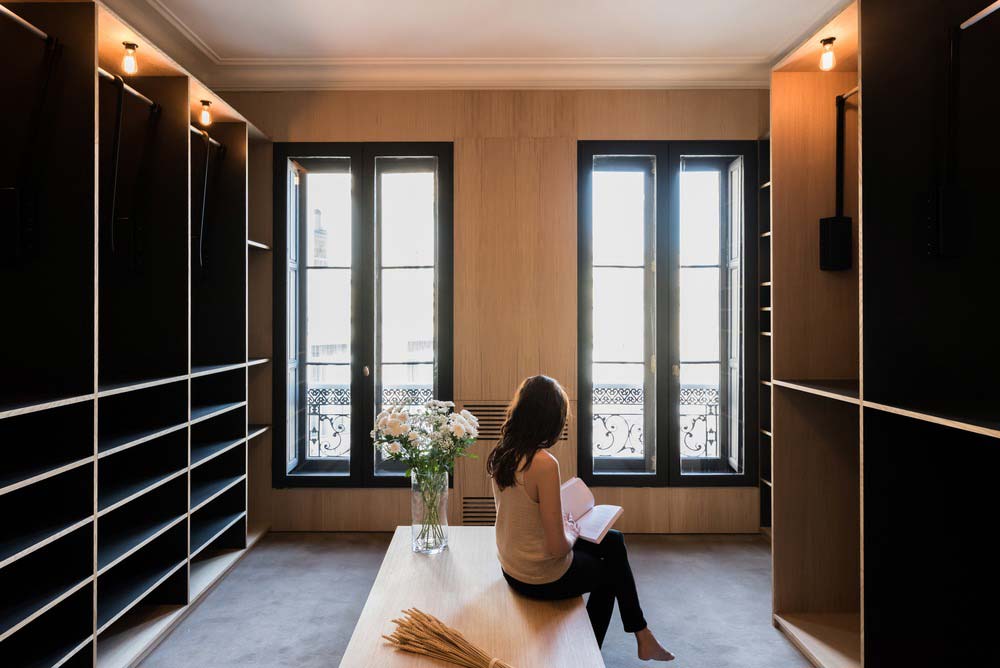 Original elements such as the flooring, moldings and wood frames of this mansion created ideal barebones in which to work with, and the oak library office and sitting area blend old and new perfectly.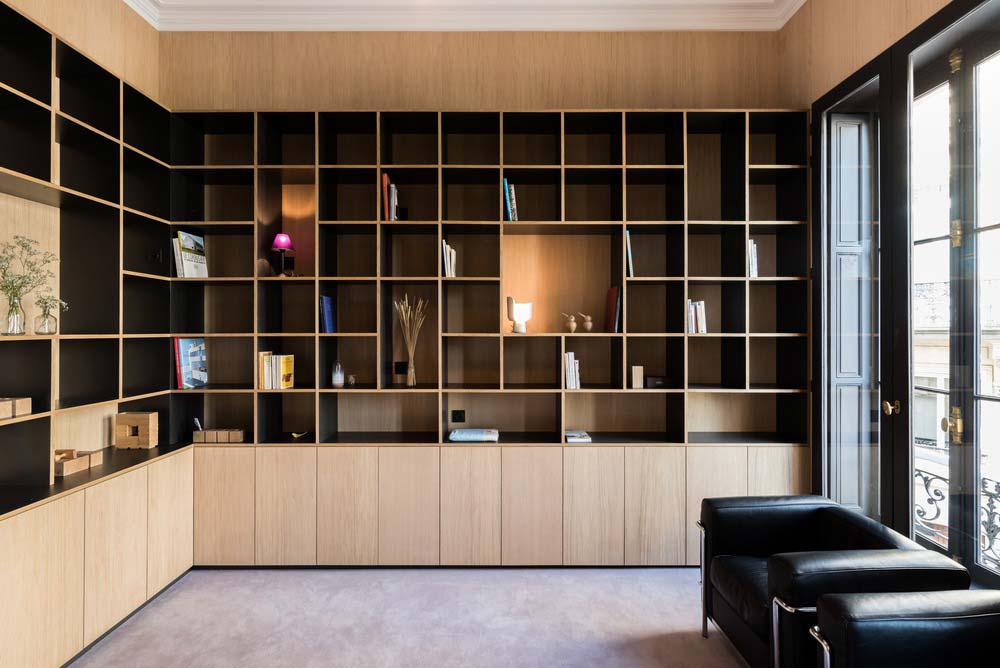 The kitchen seems almost out of place, sitting within a quaint space that offers the aforementioned original floors, along with a fireplace and large terrace doors that lead outside, and is completed by a single sink, simple lighting and some basic cabinetry, which makes this kitchen simplistically modern with a side of classic charm.
No matter where you might roam in this homestead, you will find old and new coming together in harmony, turning Mansion "L'hôtel de Bethmann" into a welcoming space with a hint of historic architectural magic.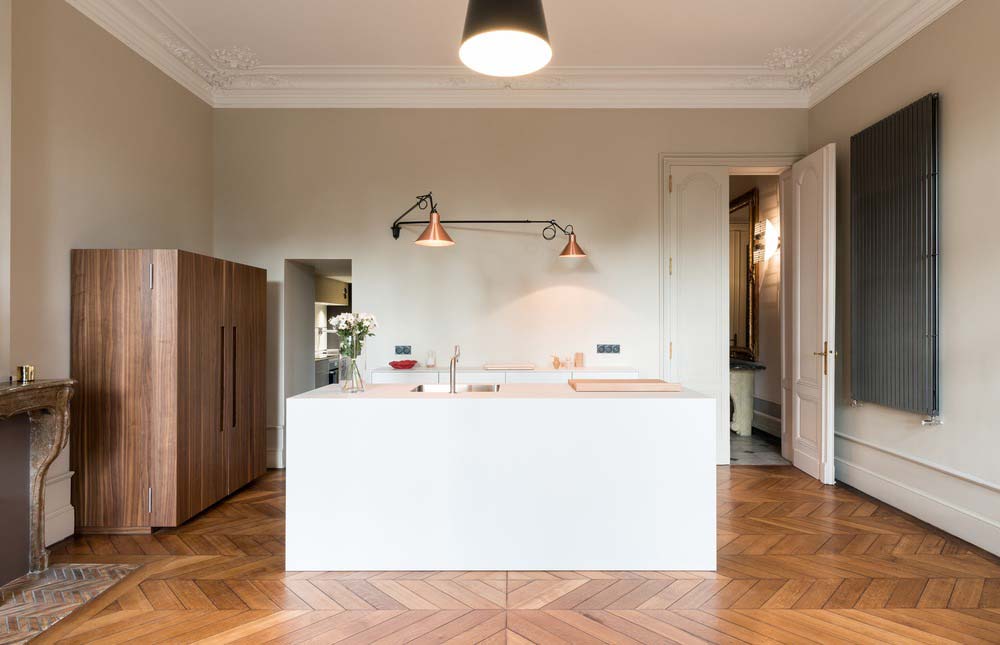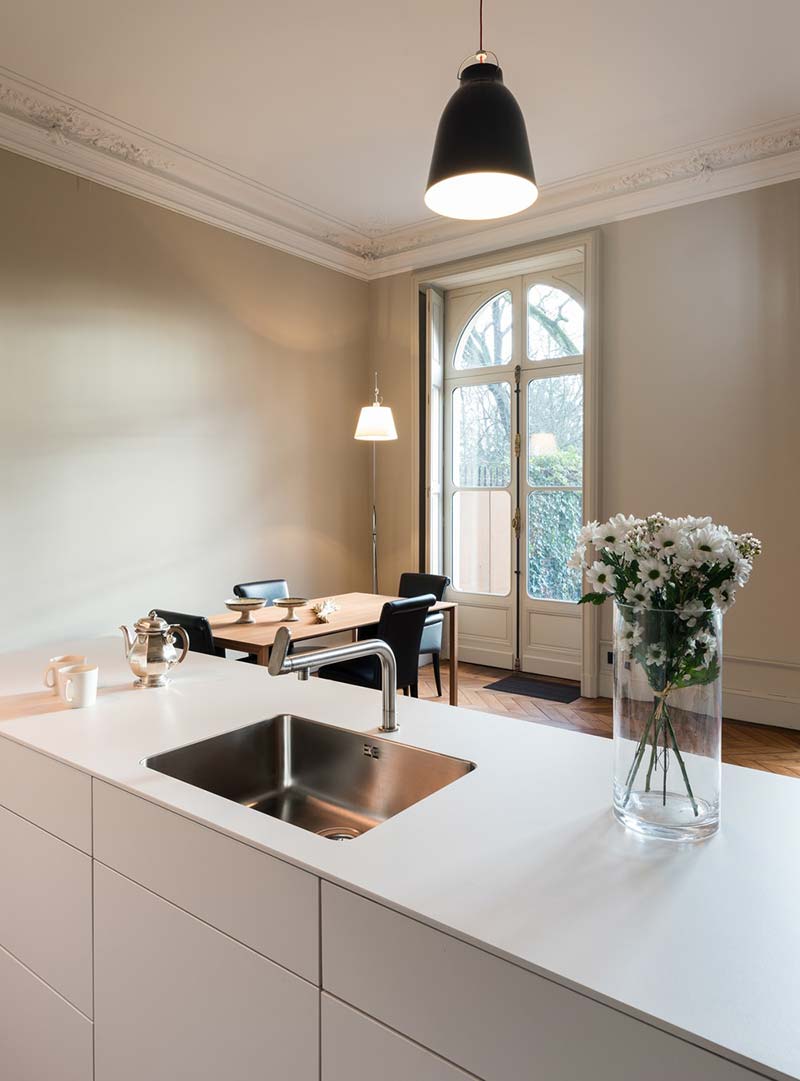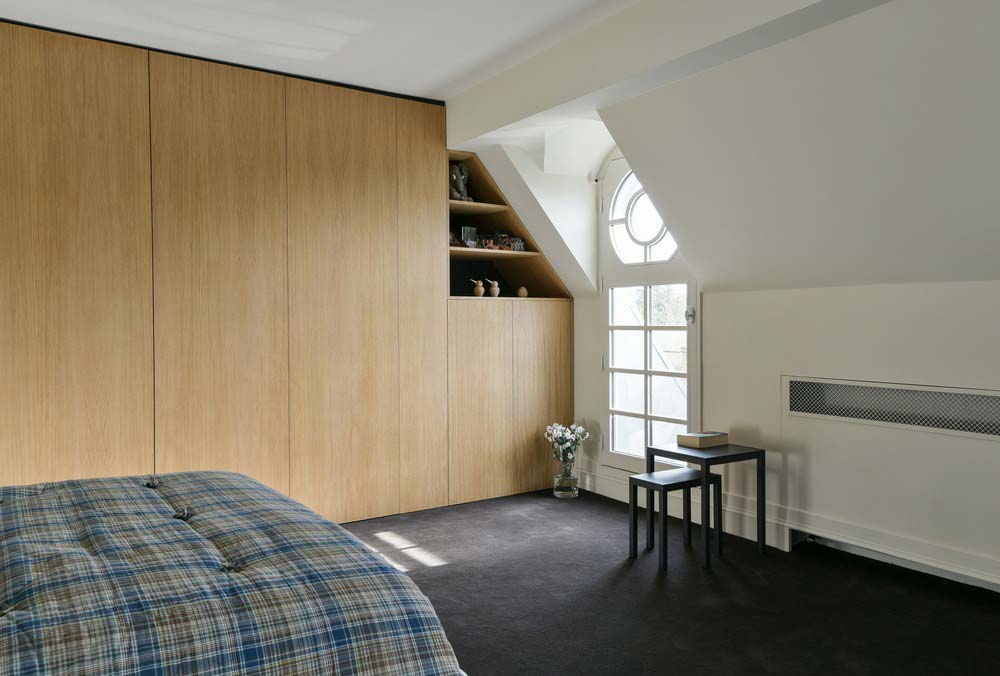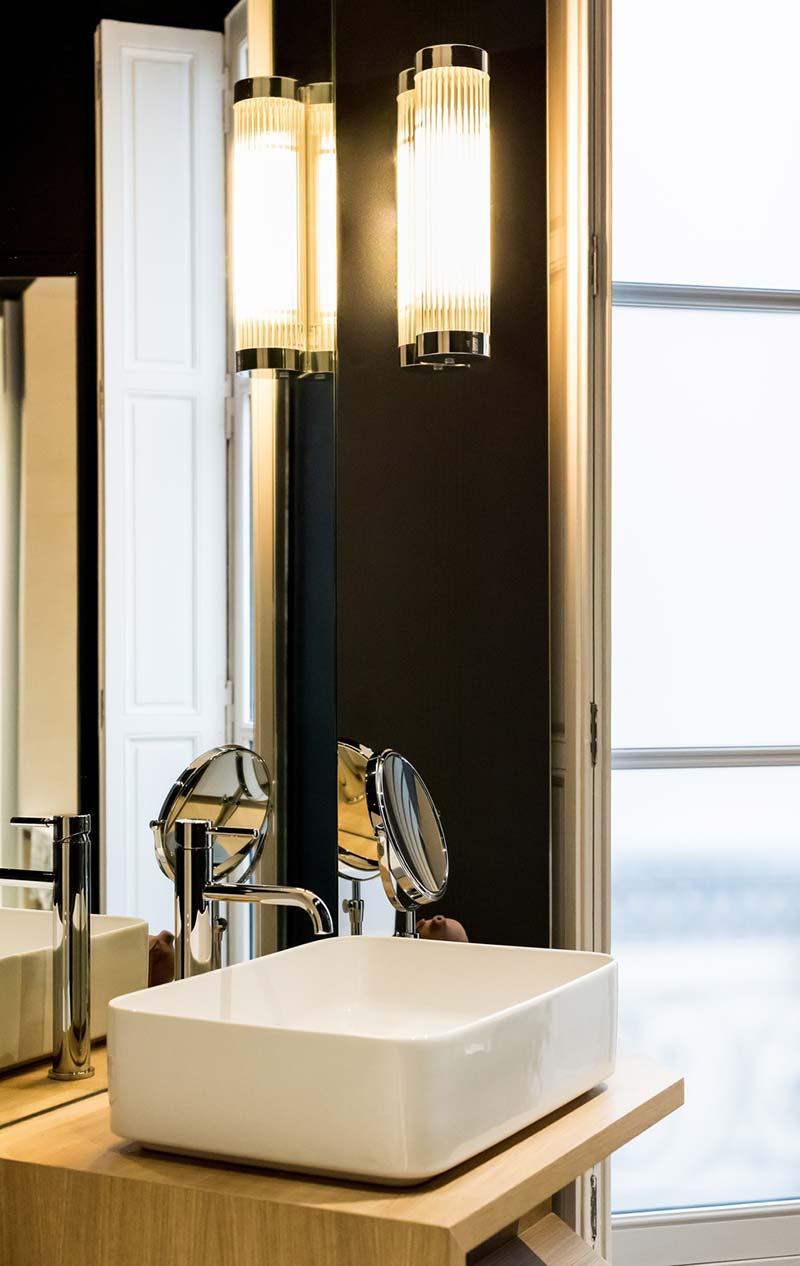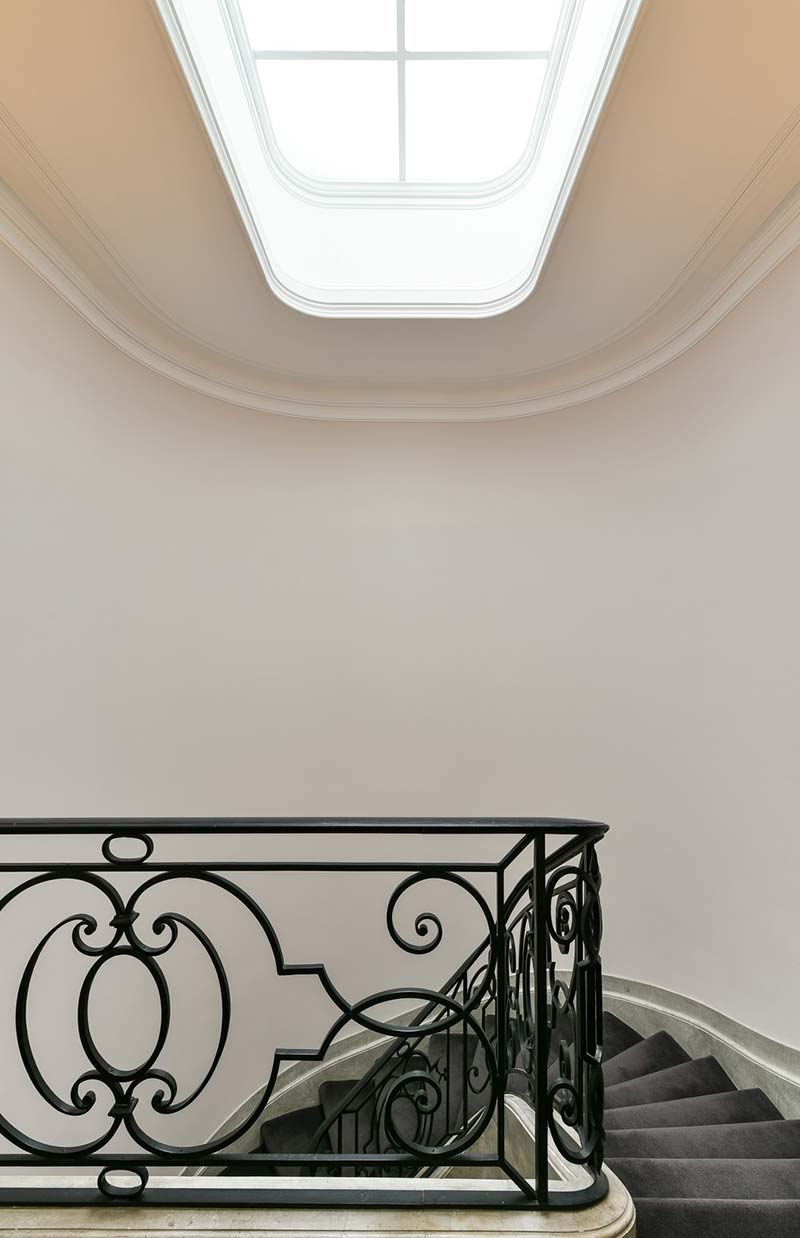 Architects: Martins | Afonso atelier de design
Photography: Mickaël Martins Afonso