Elegant opulence doesn't even begin to describe this 1500sqm mammoth mansion known as Villa Assouad in Beirut, Lebanon.
This 19th century 4-level grand villa runs beautifully amidst a grass-laden patio space, pool and a guesthouse. With a main objective of bringing back some of the traditional elements of this home, interior structure was added to envelope the era of this home's origins, adding in such things as archways and columns now found throughout the space.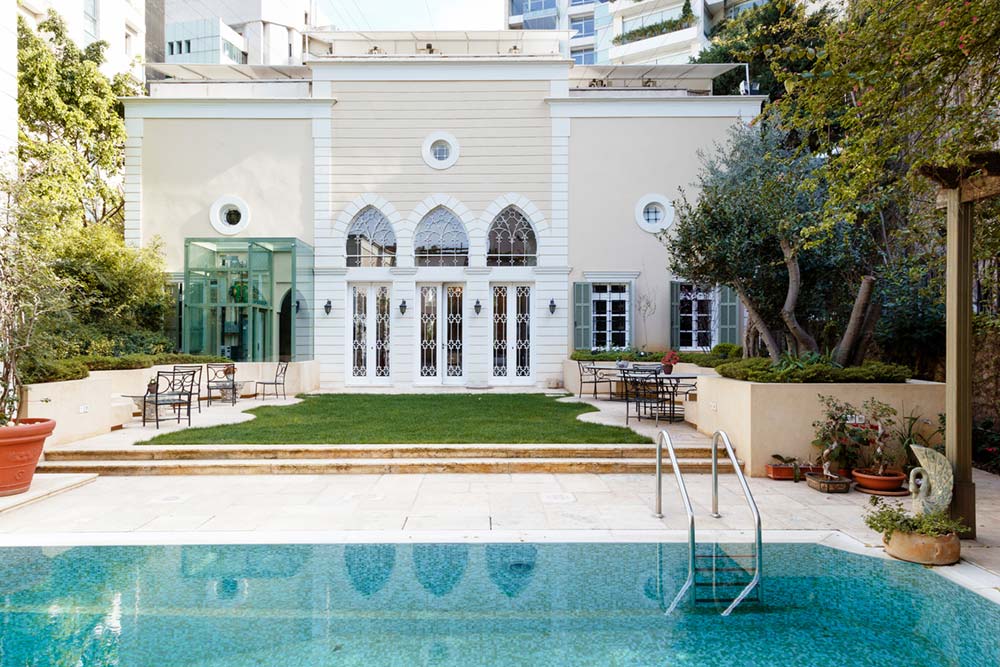 Hand-painted hallways and living areas have also become a feature within this villa, making the home appear as though constructed out of marble, while a glass and metal elevator was introduce for easy access to the various levels, without appearing out of place courtesy of the materials used.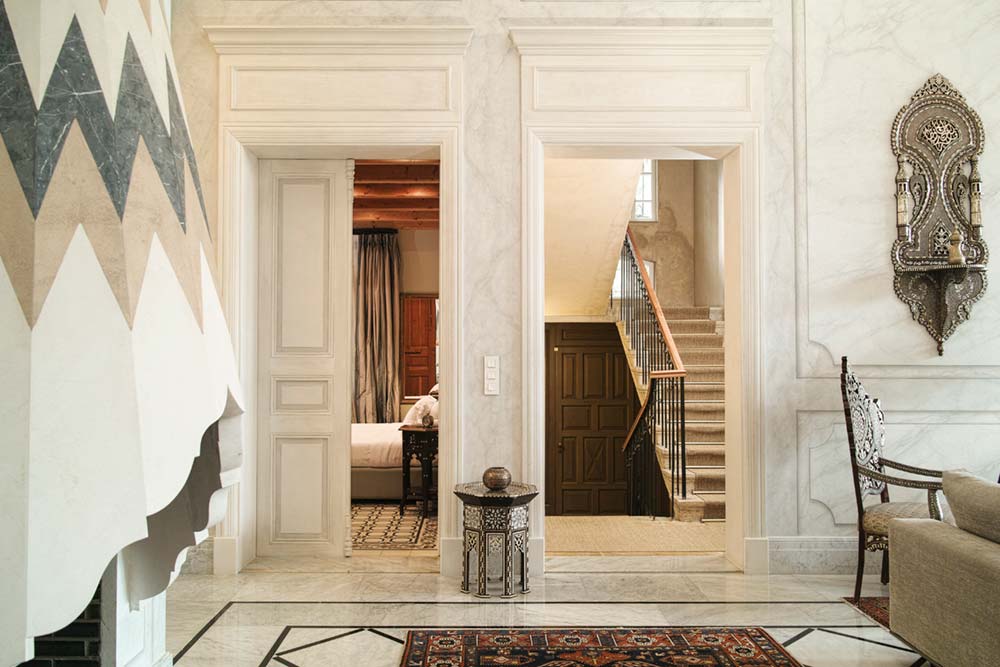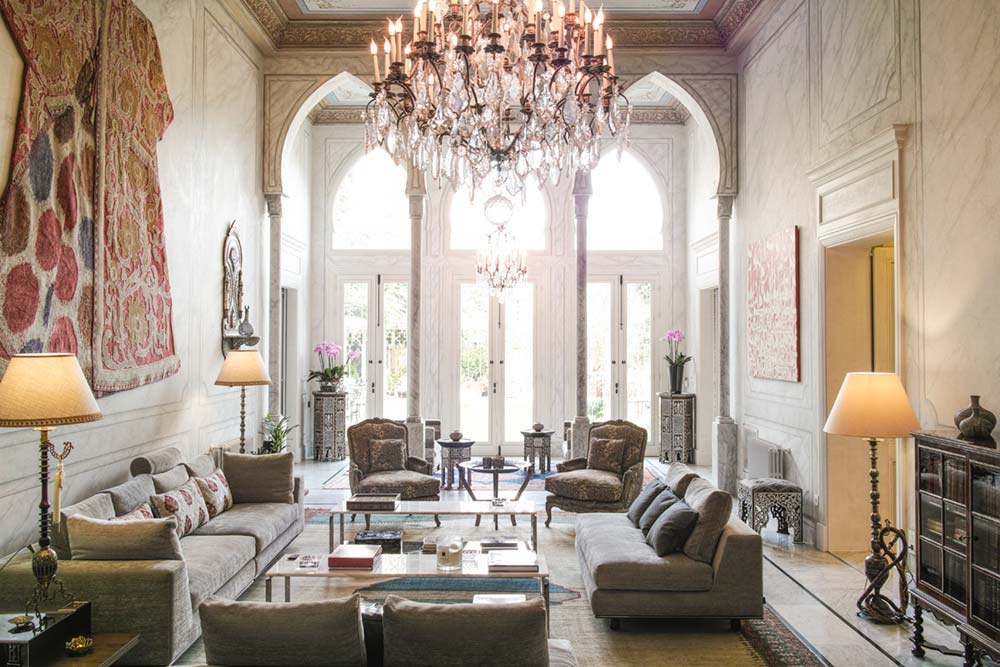 The basement was proudly returned to its original roots, with stonewalls and monolithic archways, creating a statement piece without requiring any additional artwork, apart from the Moroccan-style chandeliers that hang overhead.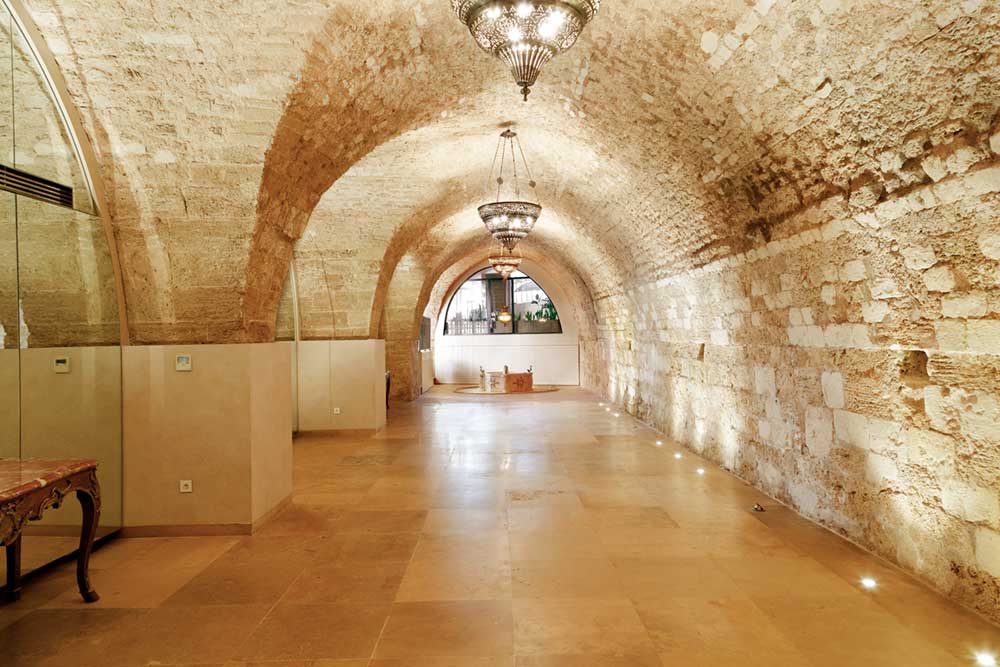 Soft turquoise walls, ornate chairs, brass chandeliers and exotic animal statues line one of many sitting rooms, while brocade chairs and other rich tapestry infuse the living room, flowing from one area into the next, more grand with each turn you make.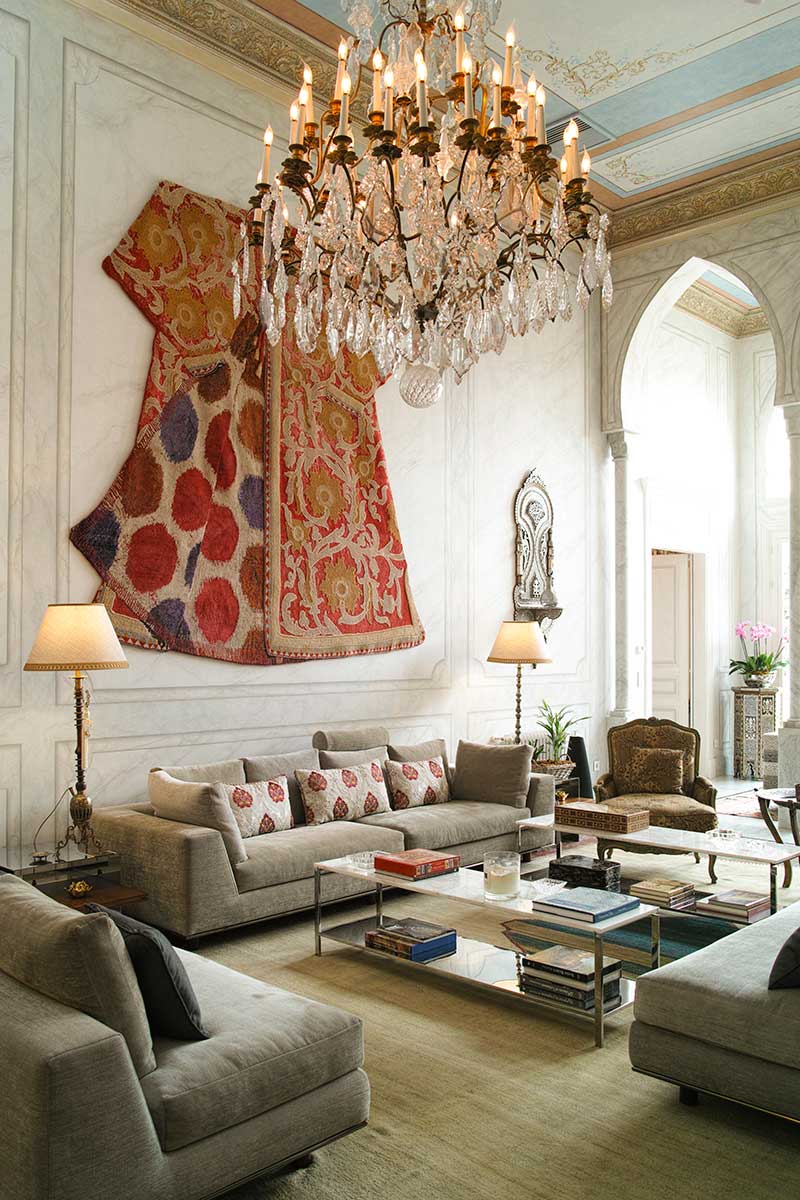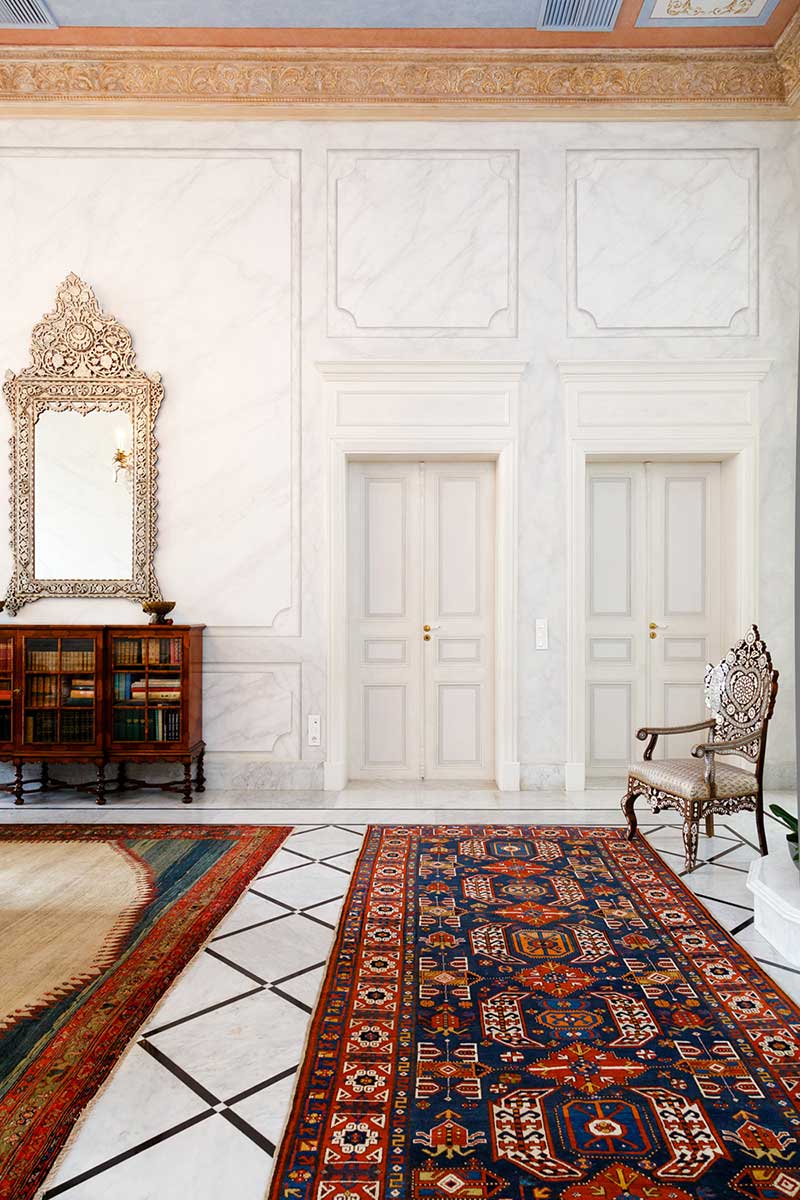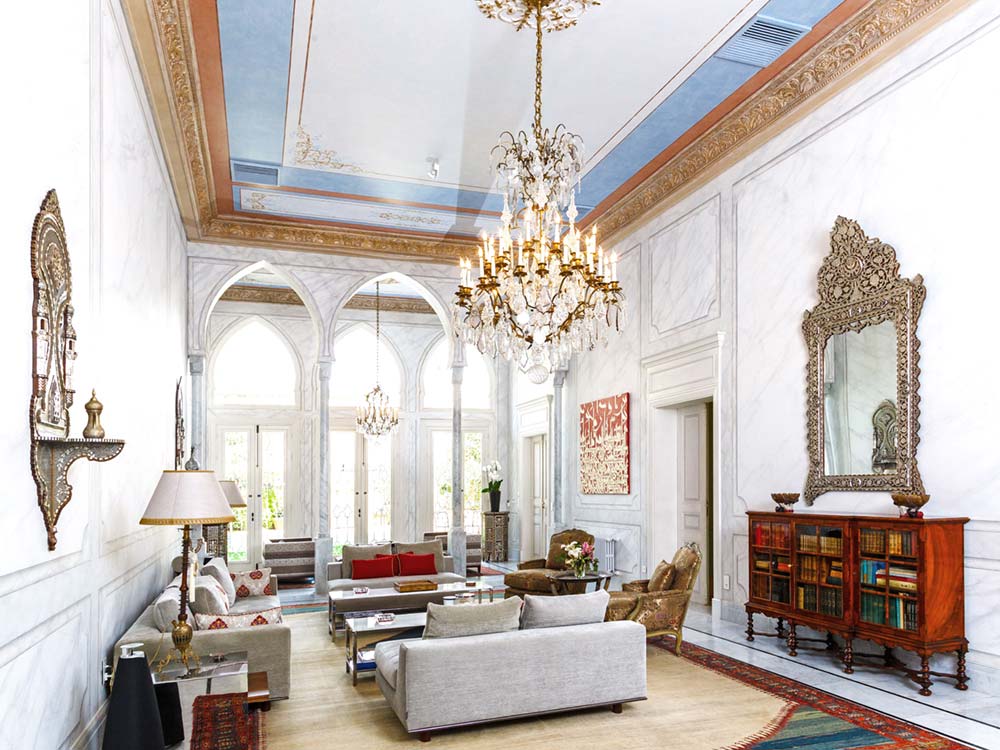 Architects: Rabih Geha Architects and Serge Brunst
Photography: Tony Elieh