Welcome to the sunny side of life. Where windows, wood, a live-wall and style-o-plenty come together to make life shine bright in this gorgeous Montreal home.
This 1940s original offered amazing bones to work with, providing the detached groundwork that opens up onto a terrace through massive, 24-foot sliding bay windows, out onto a spacious wood deck that looks further out to a lush green backyard space.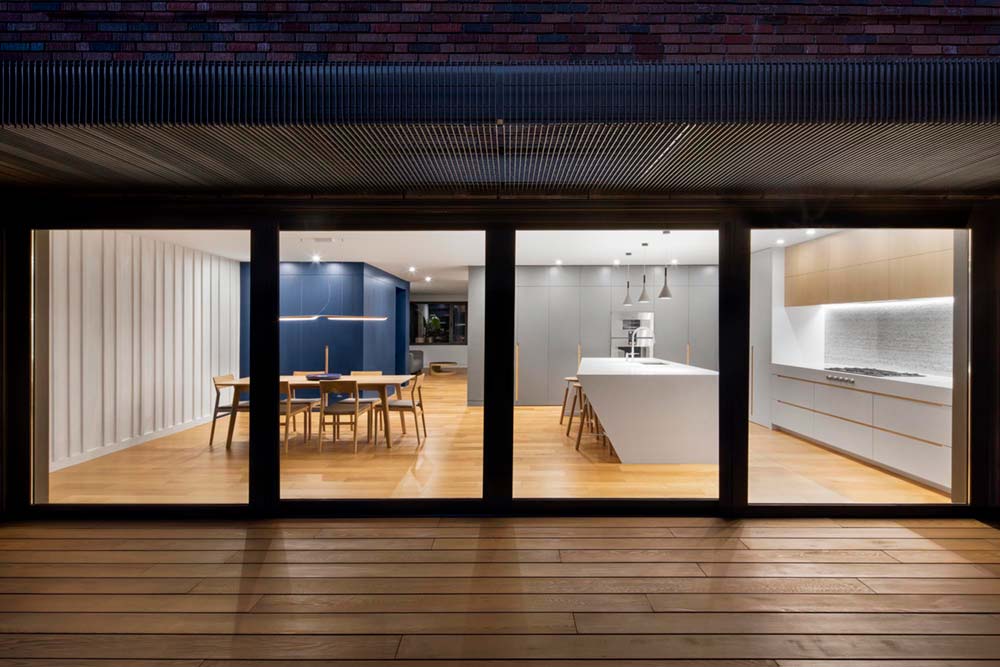 Inside, from this outdoor heaven, is the dining area and kitchen, bathed in pine flooring and drenched in floor to ceiling matte grey cabinets and a glossy white island that rests on a wooden base.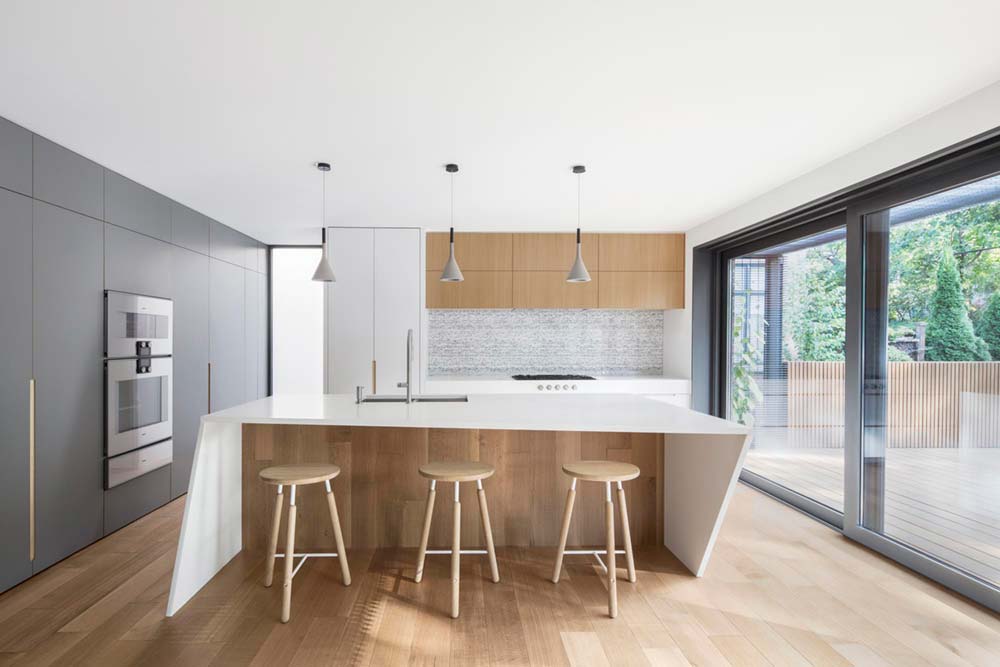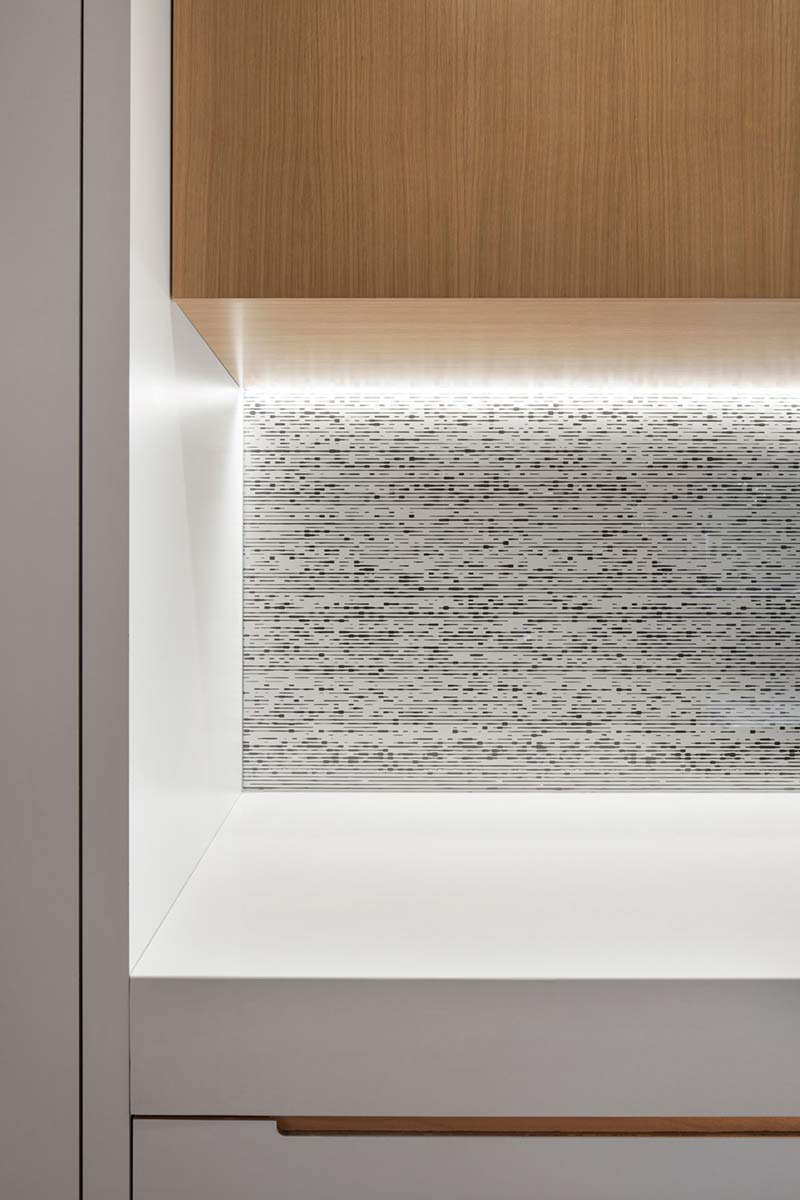 This wooden element is also carried through to the floating wood stairs, encased in glass and leading effortlessly to the second floor. Separating the upper and lower floors is a perforated mobile steel wall, which closes (or opens) up the lower level, where a two-story-tall family room sits behind a focal point of this home – a live vertical green wall.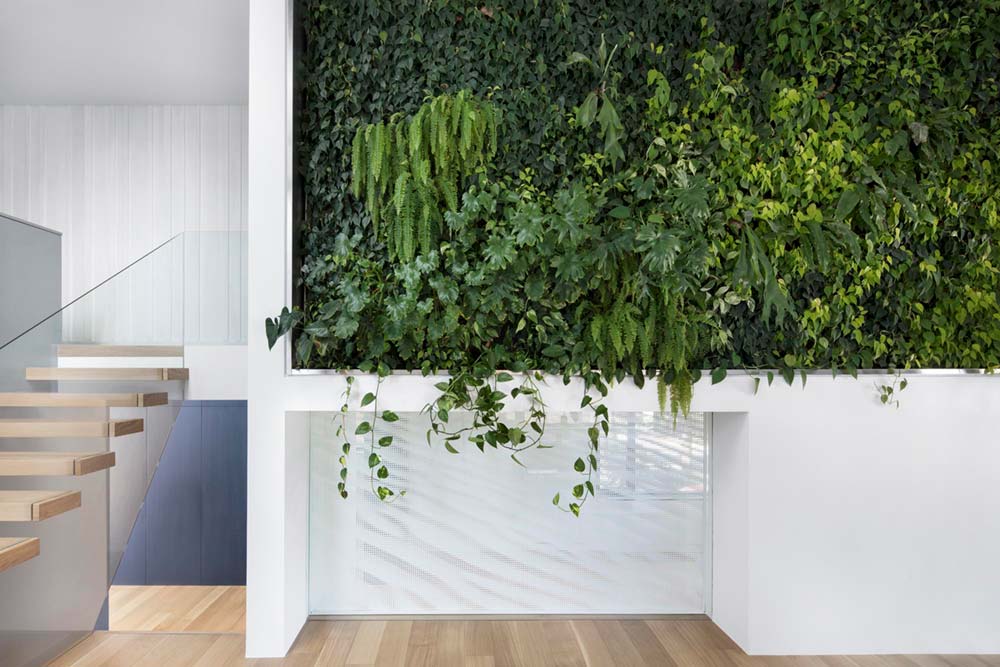 Not to be missed are the navy blue custom built-in shelving that act both as a partition wall, as well as shelving just beyond the kitchen. While one of the bathrooms brings in more wooded charm within the shower floor and sink cabinetry, offering modern warmth to the stoic white tiling found there also.
Created with the owners' passion for detail in mind, Courcelette Residence doesn't just pull some of the details together throughout this home; it pulls together every …single …one.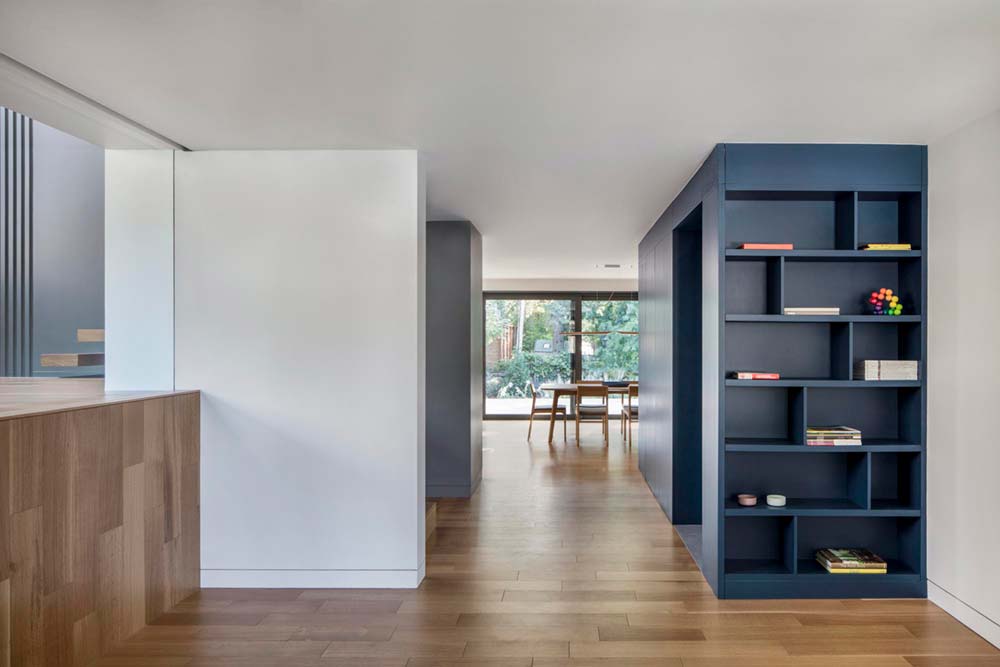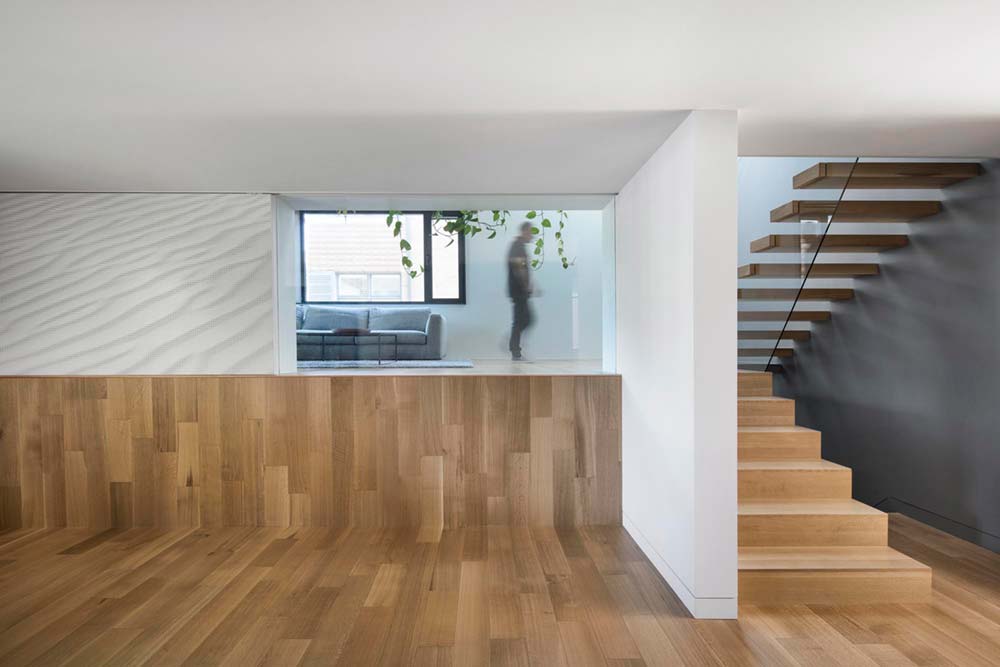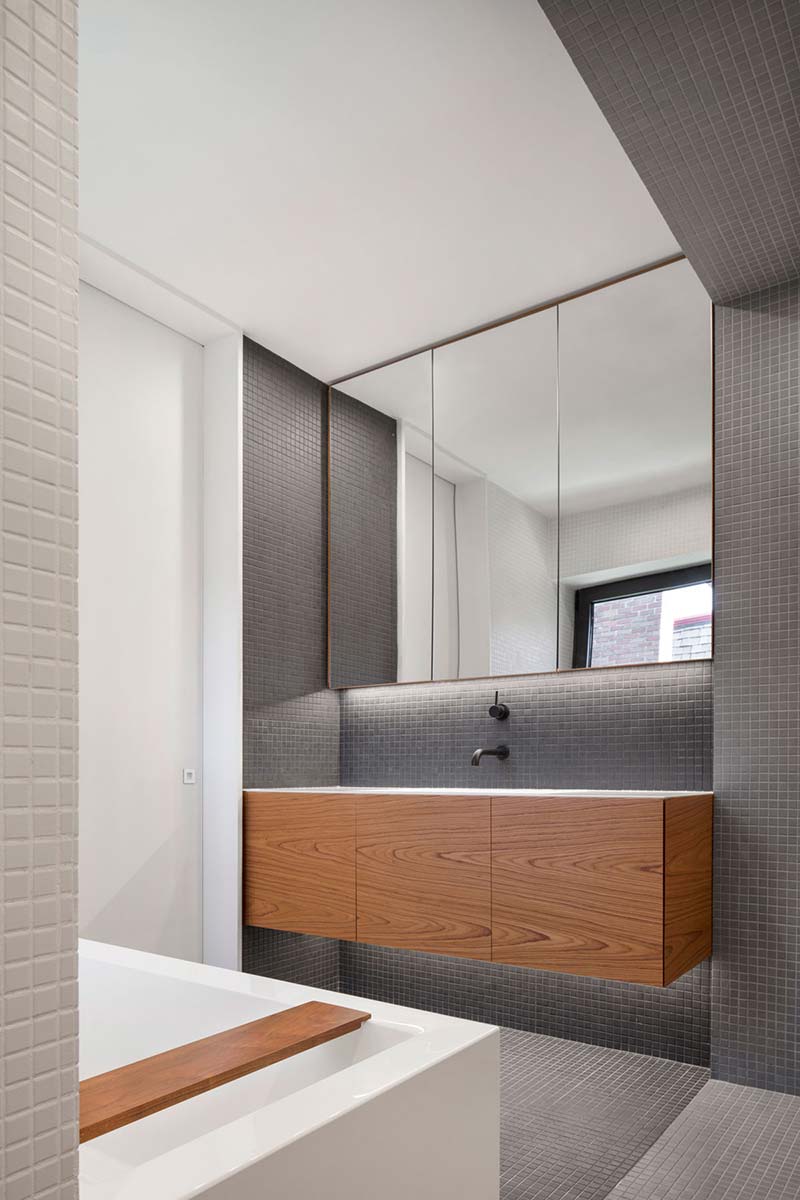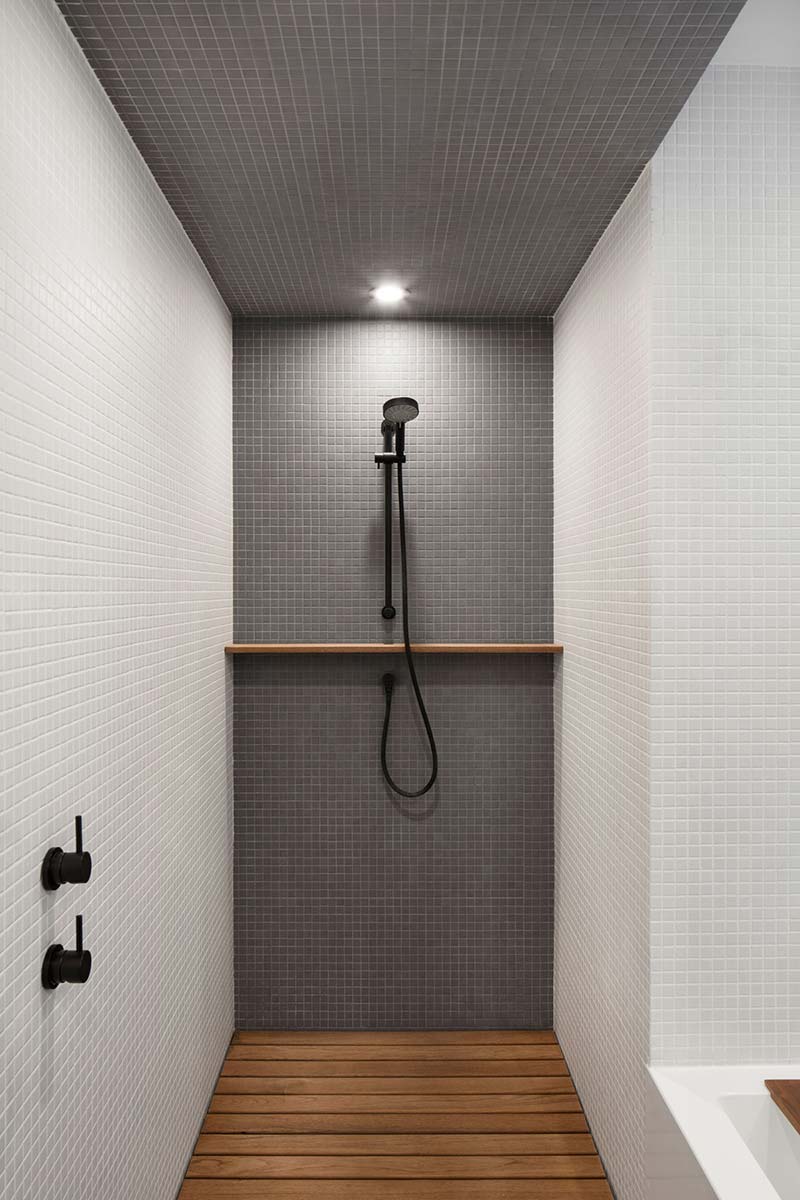 Architects: Naturehumaine
Photography: Adrien Williams