Texture and light-riddled simplicity comes together deliciously in this modern open plan family home in Melbourne. Keeping the original lines intact, this Australian design beauty was once a milk bar, and although it has been said to have undergone many transformations over the years, this one in particular is truly wonderful.

With a vast array of windows looking out onto the tree-lined street, the natural greenery adds to the peaceful nature of the home, with a patio that extends out beyond the kitchen and dining area, setting the framework for much of the home with the view it offers.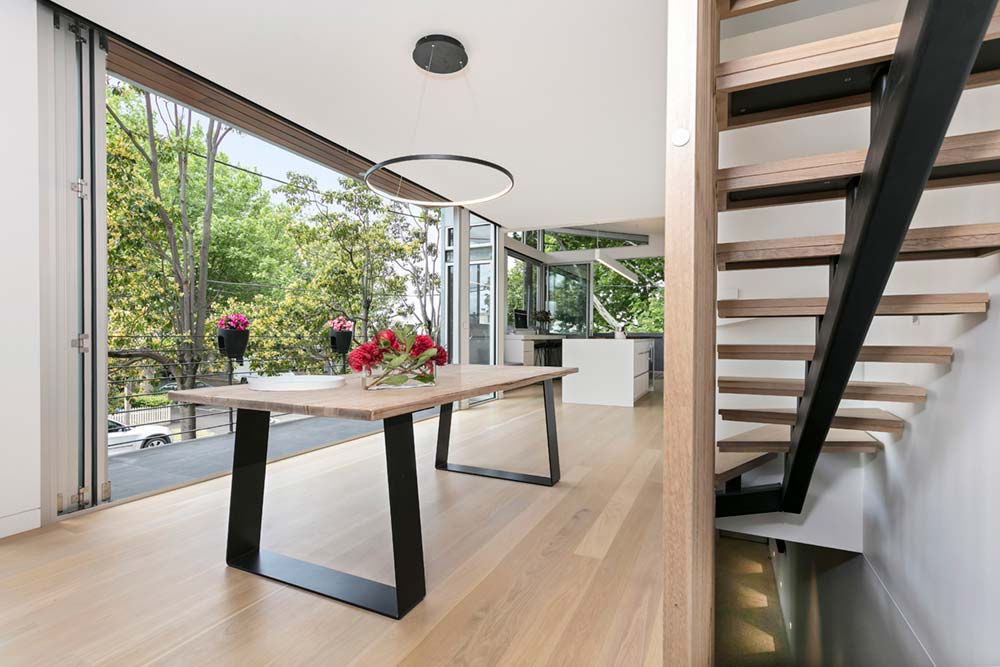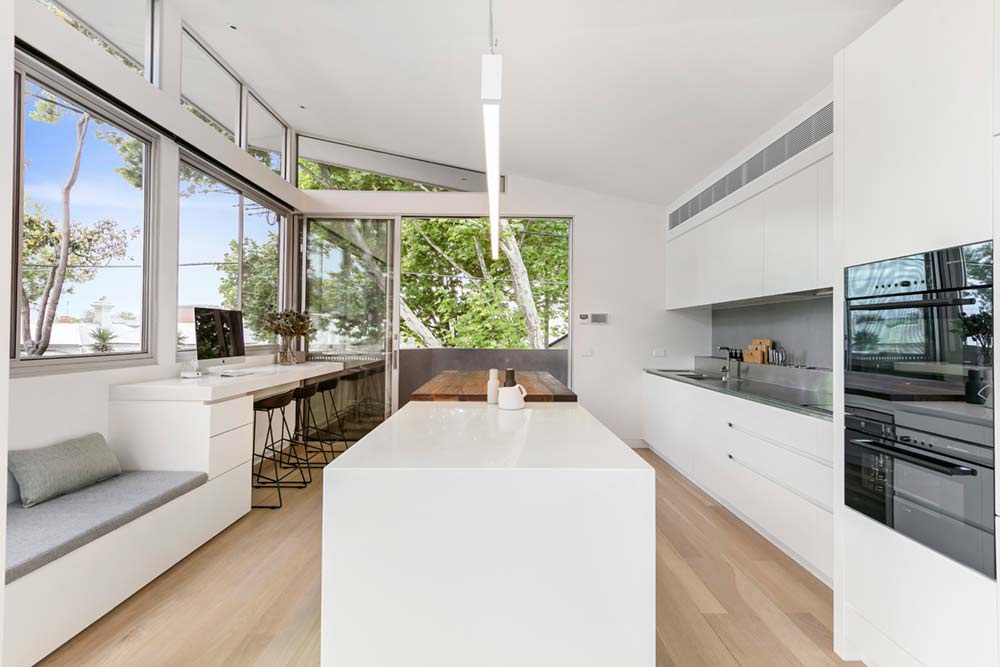 In addition, natural wood material utilized throughout the space keeps the outdoor and indoor tone consistent. From the light wood flooring and wood-slat partition walls, to the floating wood stairs, as well as the contrasting dark wood built-ins that provides an entertainment unit fitted with a fireplace, and an office space as well – the woody appeal is fitting throughout.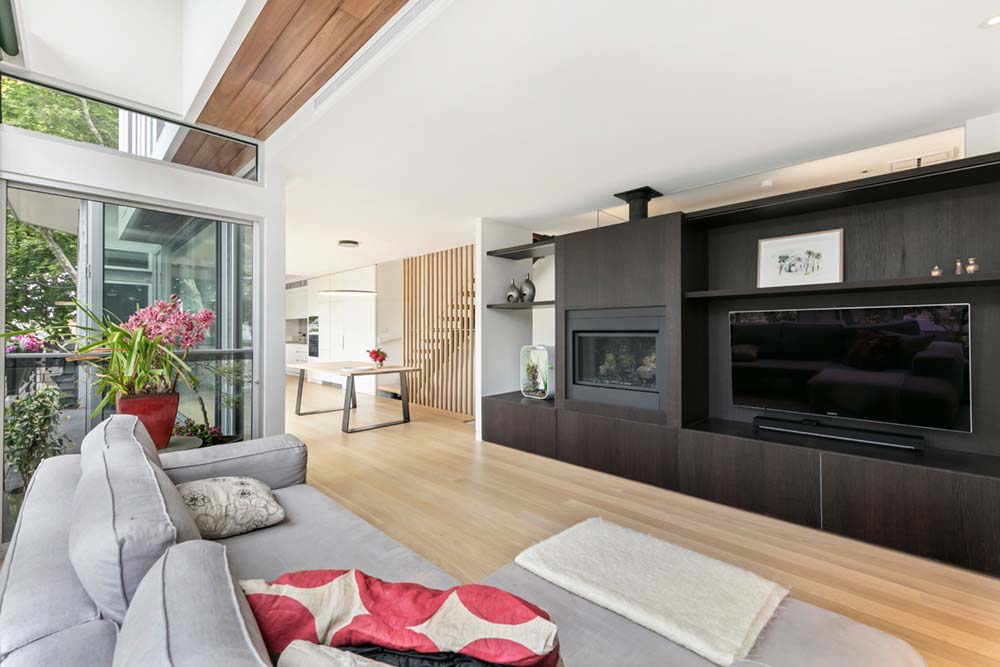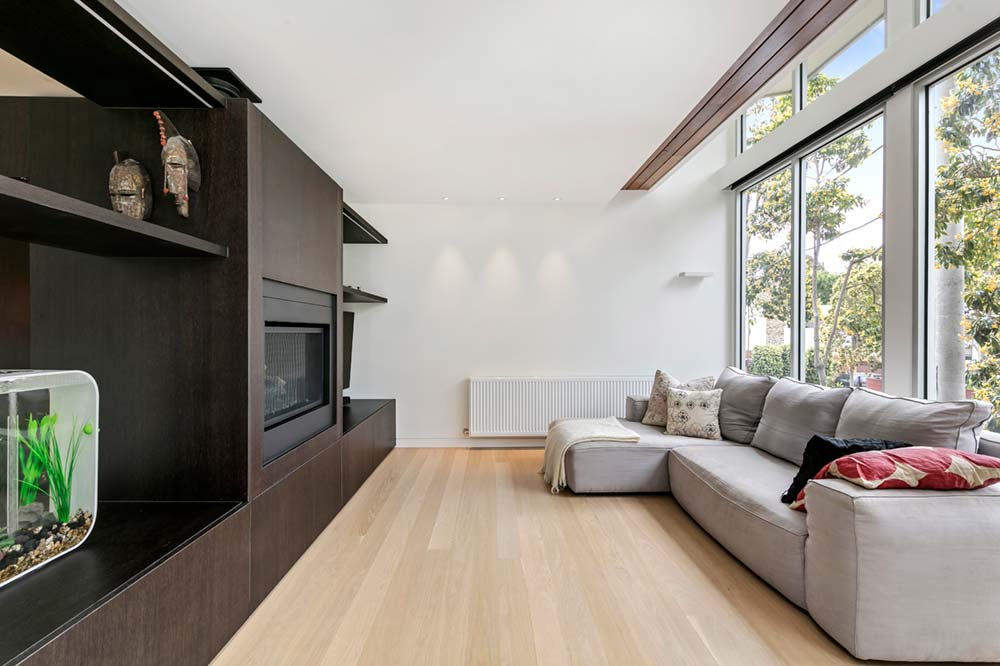 The master bedroom takes on a truly tranquil and simplistic tone, offering a skylight and nearly an entire wall of windows. While the bathroom is heavily textured in a white tile backsplash behind the dual sinks, and the adjoining landing area provides a wall of rich white texture behind the tiny hand basin sink there also.
Port Melbourne Residence's exterior shows you a glimpse of the outer original spiral staircase, which leads up onto a rooftop deck and completes this picture perfect dwelling that harmonizes beautifully within the neighborhood it remains, year after beautiful year.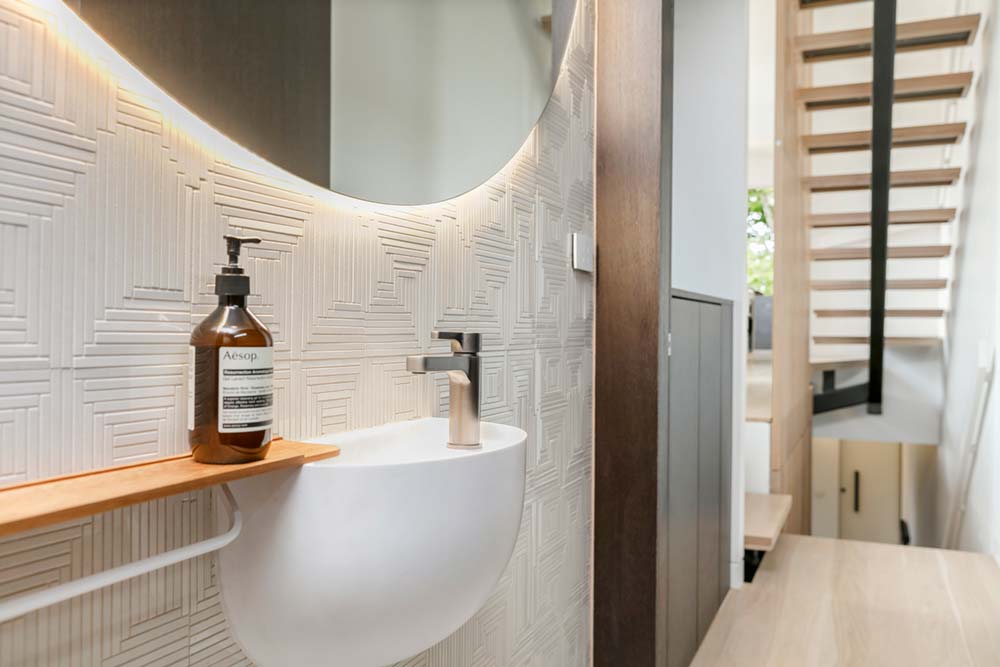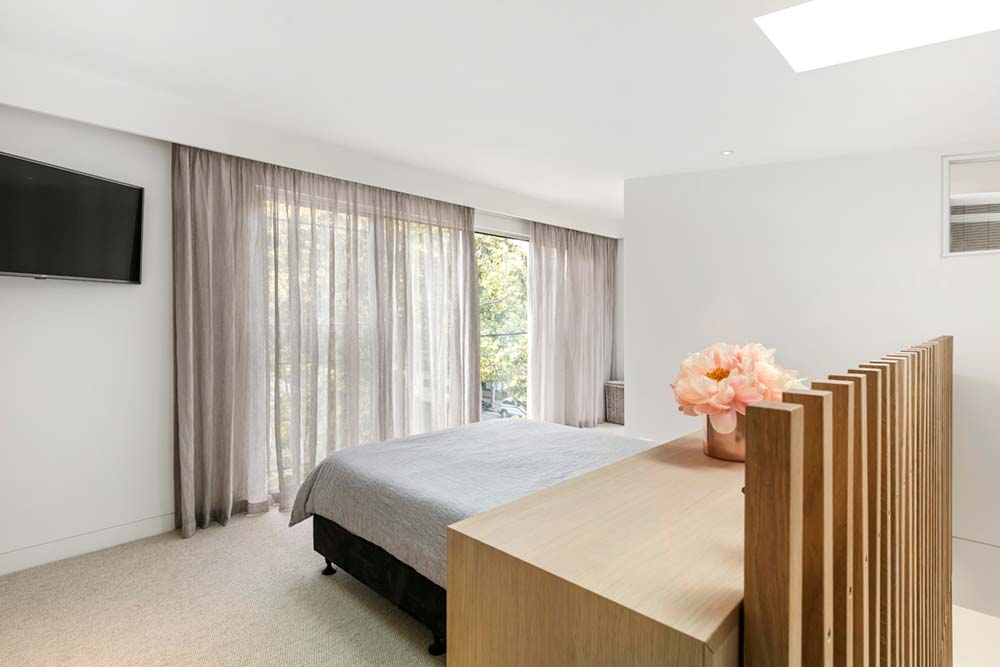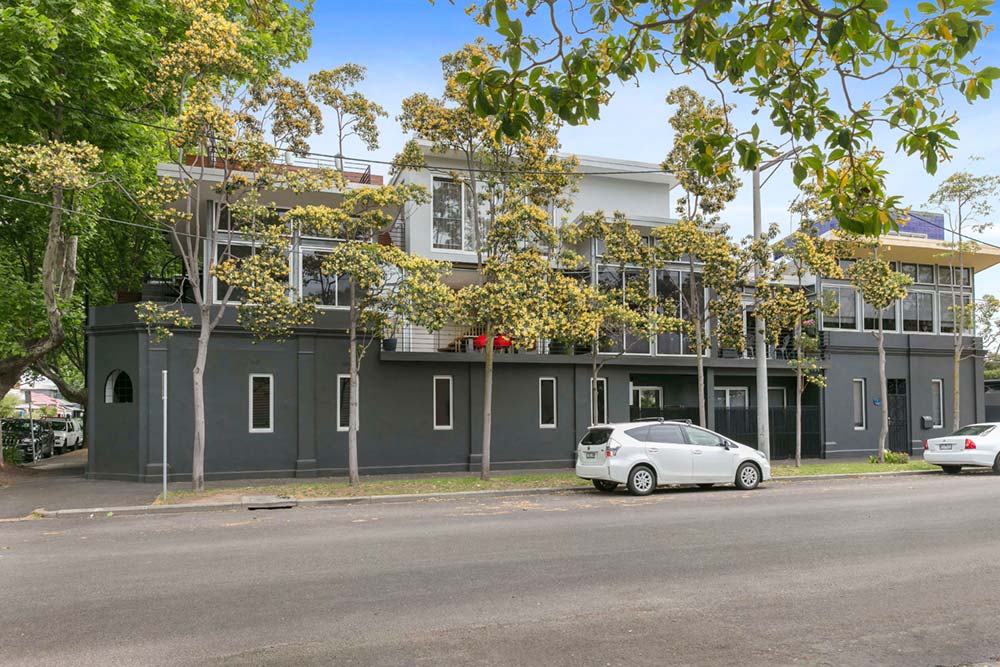 Architects: Finnis Architects
Interior Design: Catherine Francis
Photography: Les Hams