Well hello my pretty, don't mind if I do enjoy your visual pleasures! Is what comes to mind when taking in all that is the quaint perfection of this sustainable cottage renovation in Melbourne, AU.
This little lady has been standing a century already; once a worker's cottage located in Yarraville, now a sustainable homestead meant as an educational space that displays the possibilities of green living without compromising on design or comfort capabilities.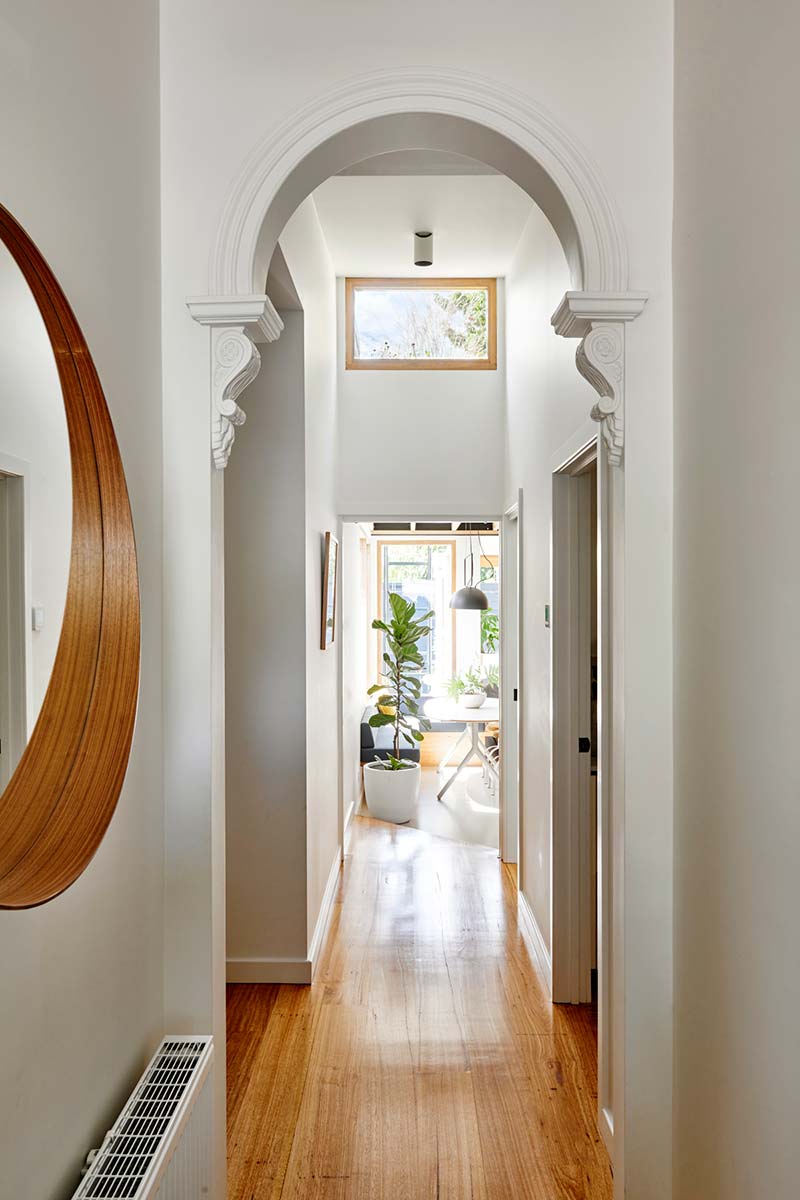 Riddled with brick, wood beams and just the right amount of books, this home is light and airy, with slide away window walls that open up onto the back porch, and a tub that sits next to an open-concept shower – all of which looks out onto green space that you can literally walk out to from the folding metal and glass door here also.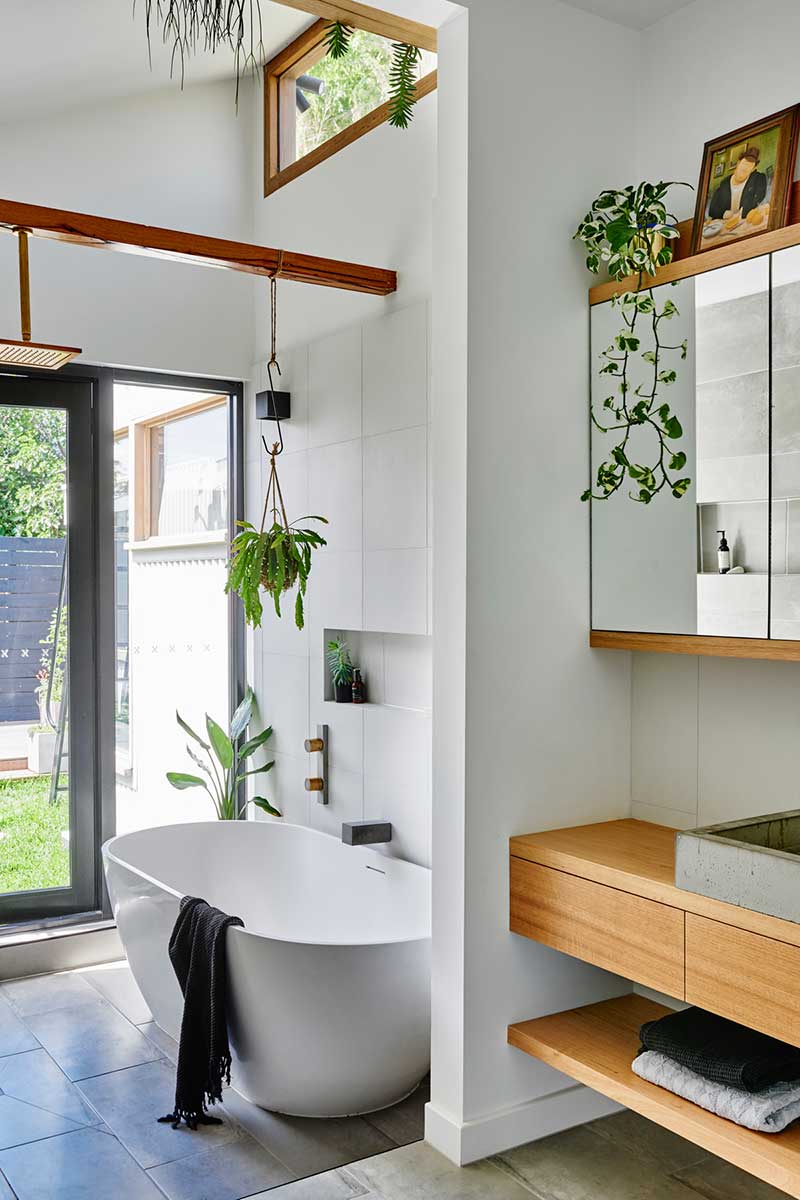 Once outside, why stop there? Step up the ladder and enjoy the green roof as well, which offers a view of the great wide yonder beyond.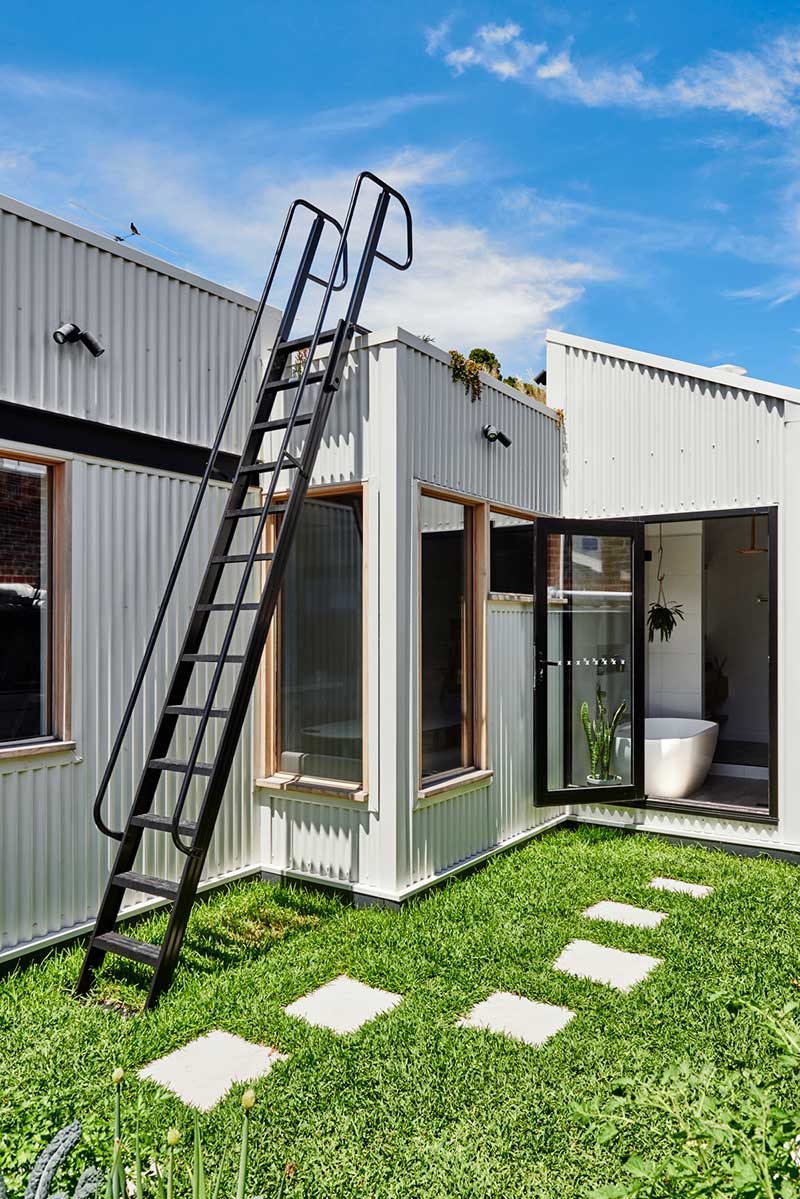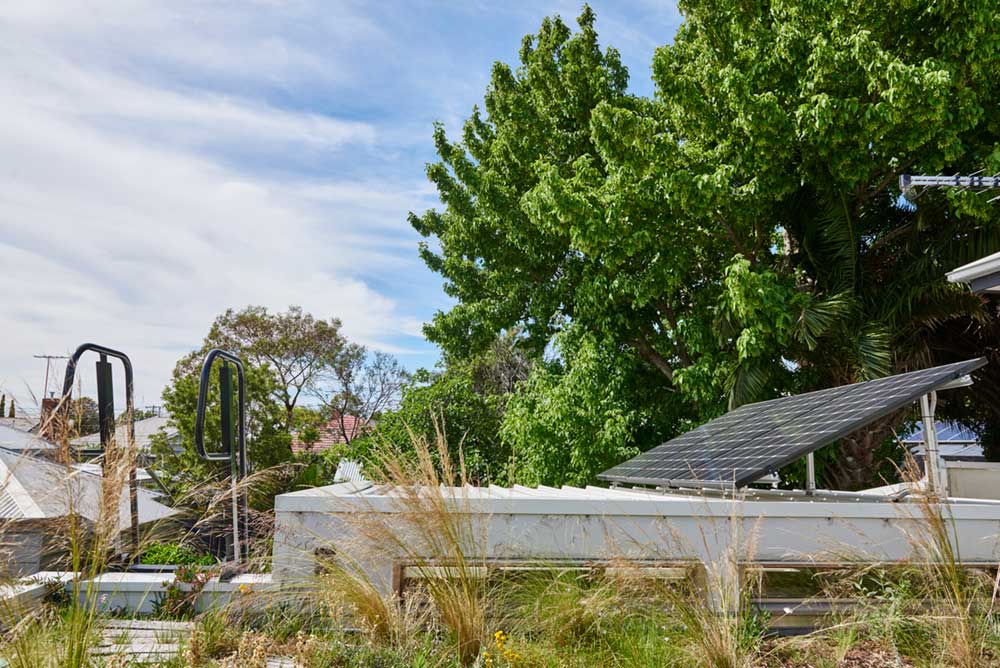 The kitchen also delivers next-level visual stimuli, made by Cantilever Interiors – a local company that brought this kitchen to life, comprised of 80% recycled materials without a hint of appearing "used".
Adding to their efforts, Altereco Design also helped with the heating and cooling concepts, keeping the red brick wall as part of the interior, which allows for thermal mass as well.
The really great part of Melbourne Vernacular? You can register to visit an open house there, and learn all about creating a similar concept in your own neighborhood. Um, yes please!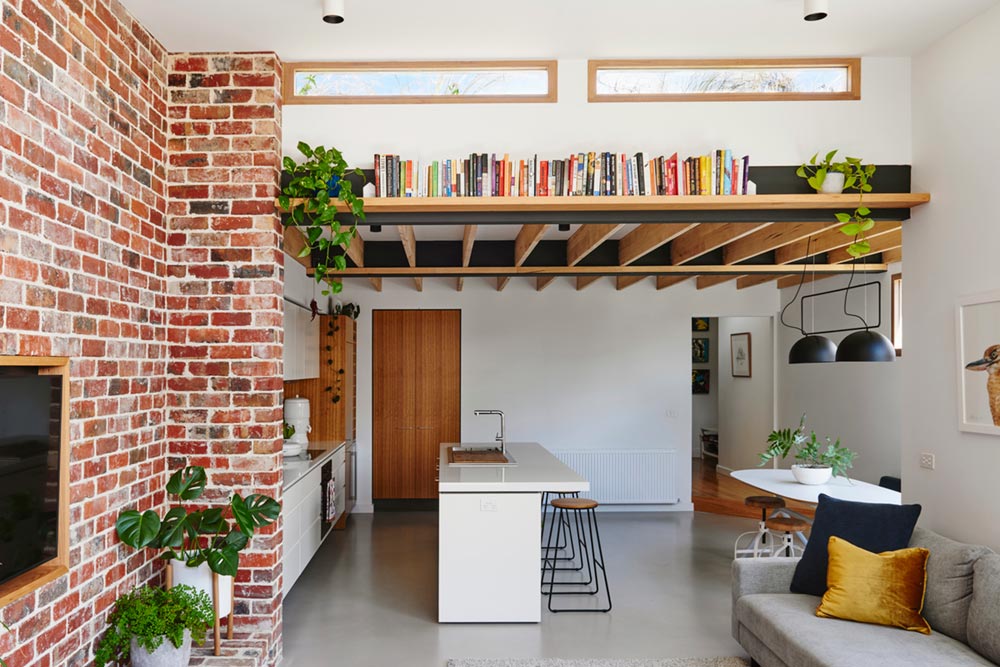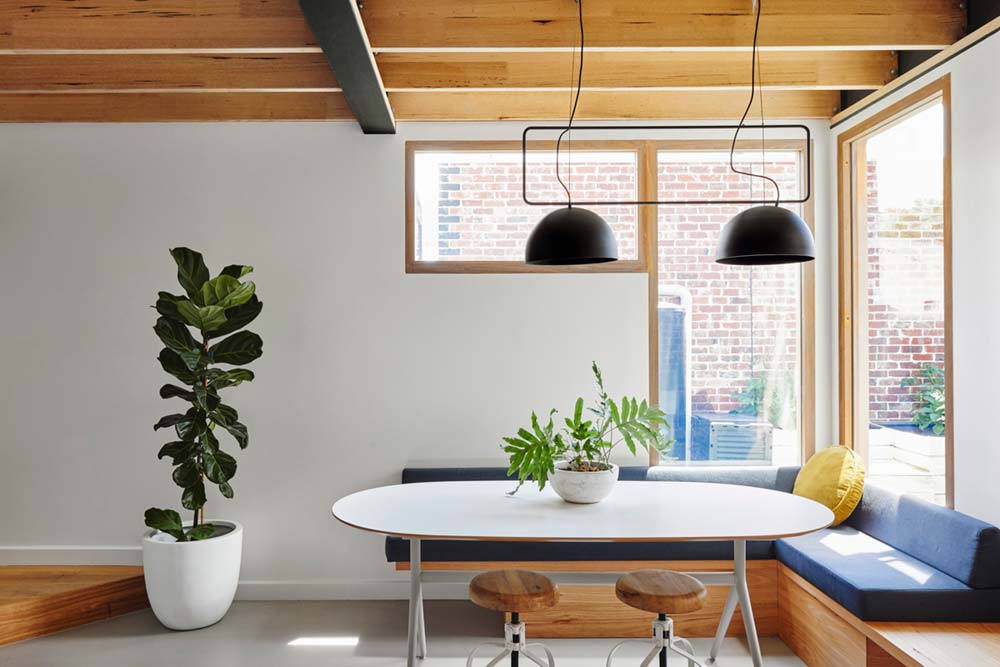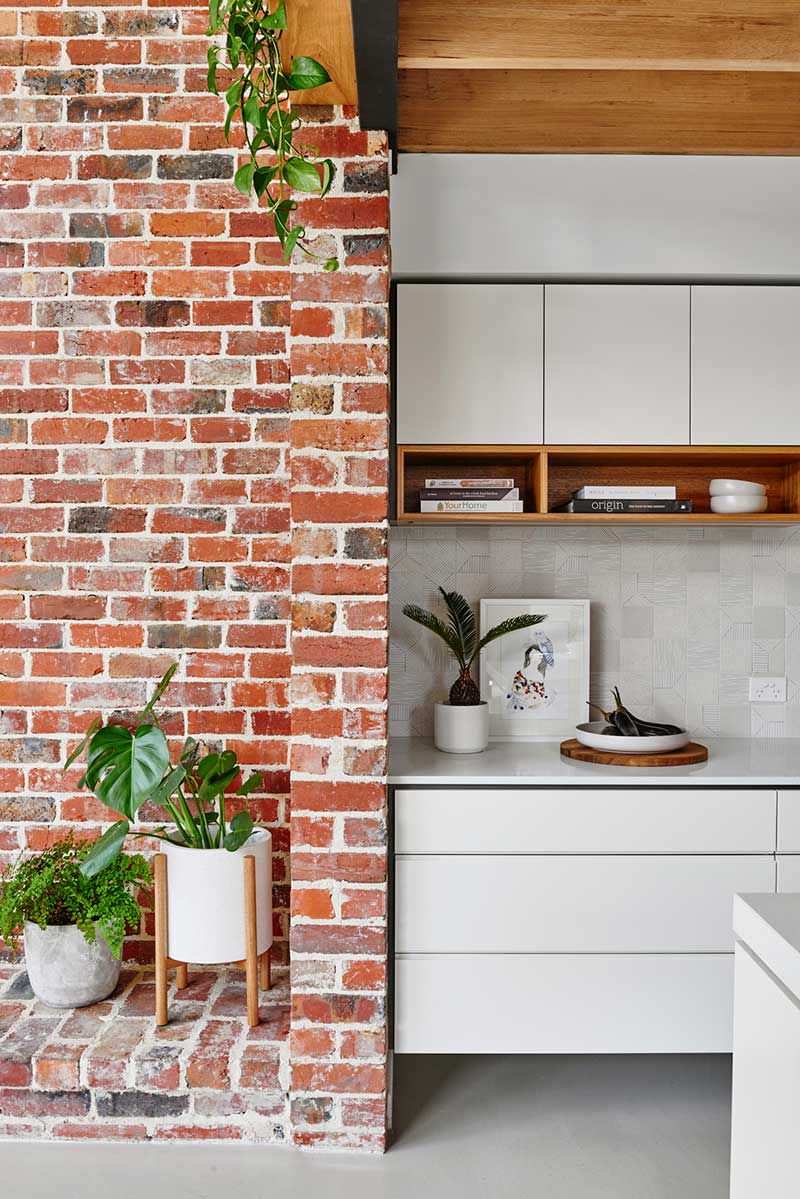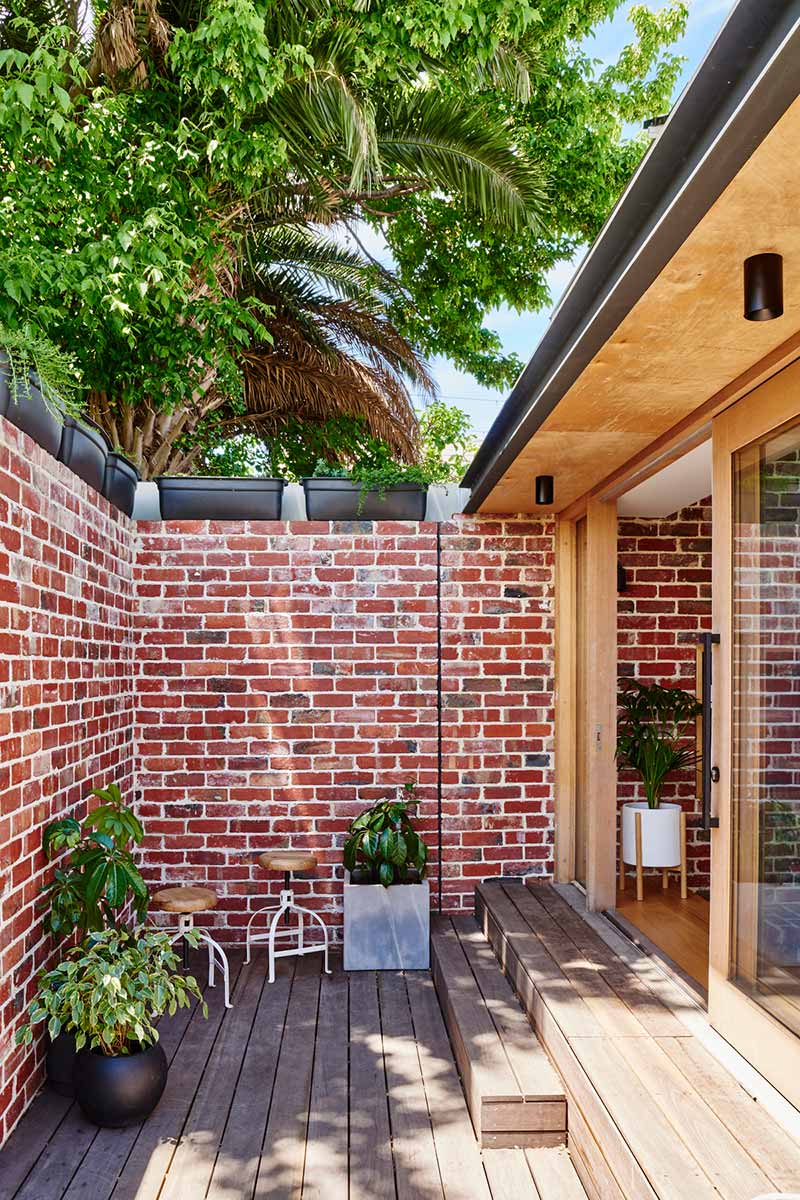 Architects: Altereco Design
Photography: Nikole Ramsay