Shoreham Cottage is a 1920's revamp, which has been beautifully redesigned as a weekend home for an Australian couple and their adult children to enjoy any time of year.
Filled with reclaimed furnishings and offering an industrial 'back-woods' kind of feel, this lap-of-luxury home now offers all the modern conveniences and comforts that the previous century-old bungalow did not.
Set in the picturesque Australian Outback, the outdoor visage is laden with green grass and wrapped in just the right amount of forest, while the inside of the home is a network of timber beams, light wood flooring, various wood furnishings and a rich wood deck leading out from the dining room.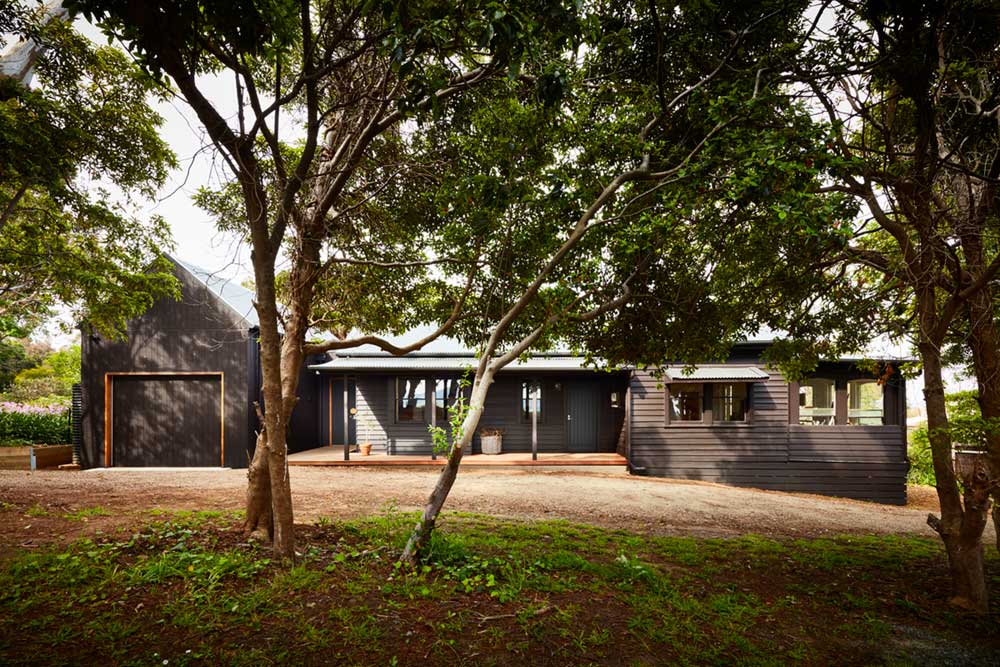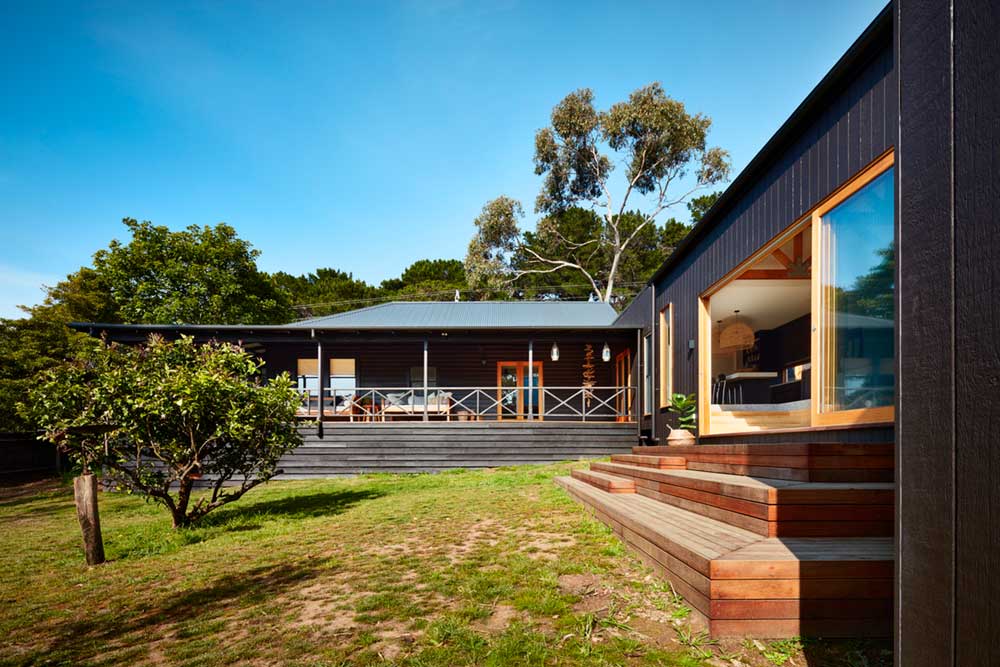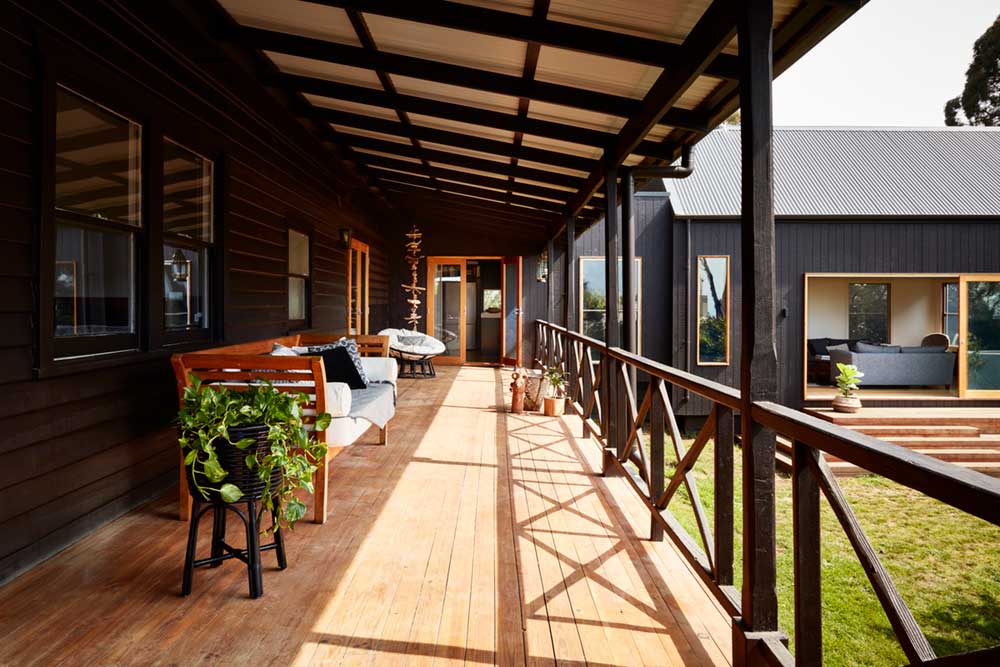 The space has merged old and new beautifully, thanks to Horizon Building Services and the handiwork of Bryant Alsop; showing such skills through the outer facade, and the interior melding of metal, wood, wicker hanging basket lights, rich pewter colored cabinetry, massive timber wrapped windows and French doors, marble flooring in the kitchen leading to the sunken living area, all anchored by a multi-sided fireplace set center-stage.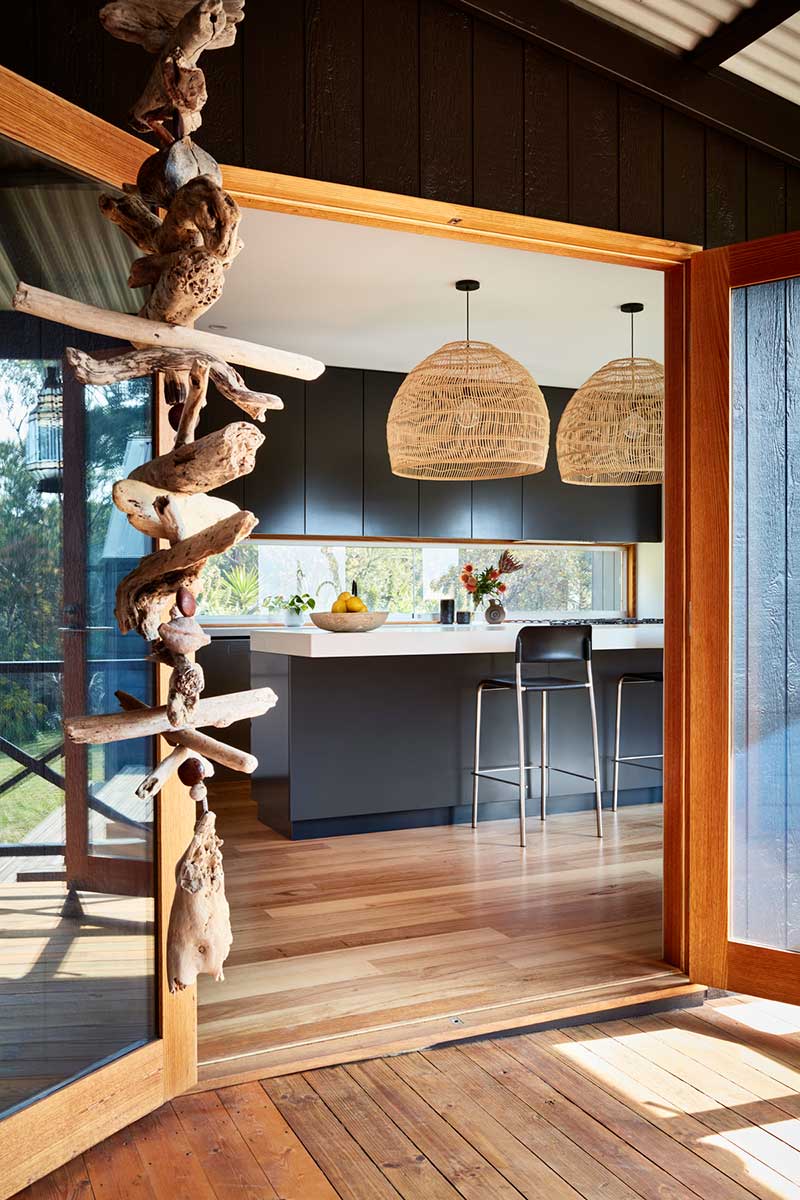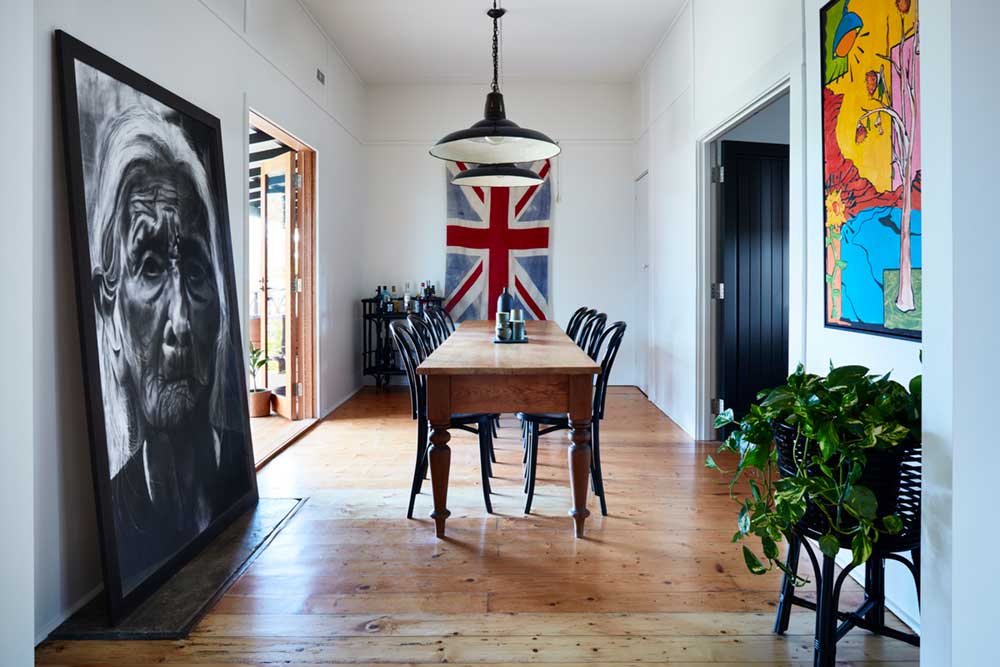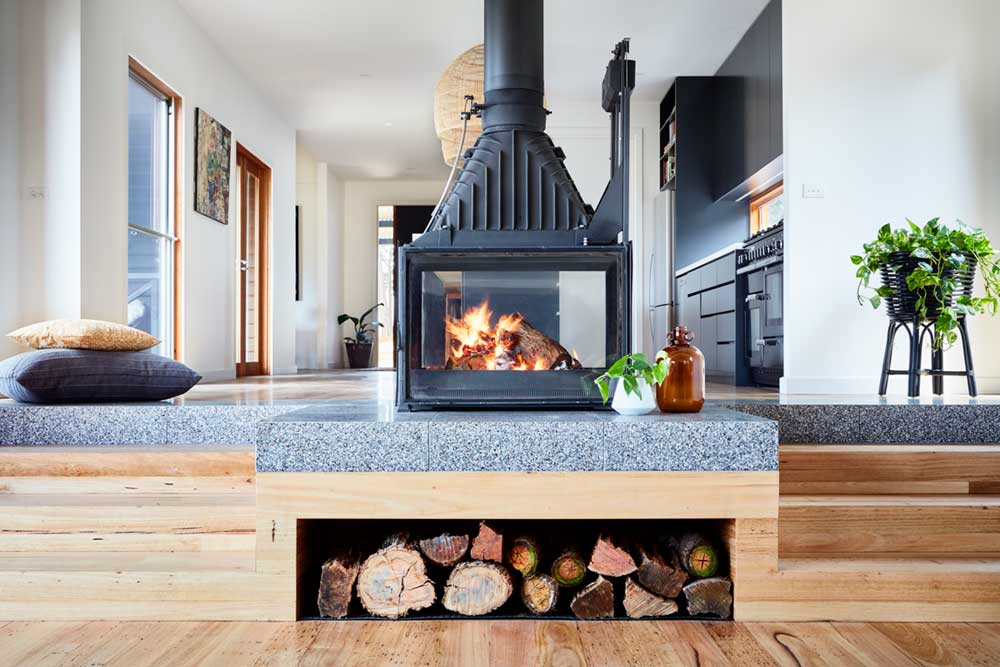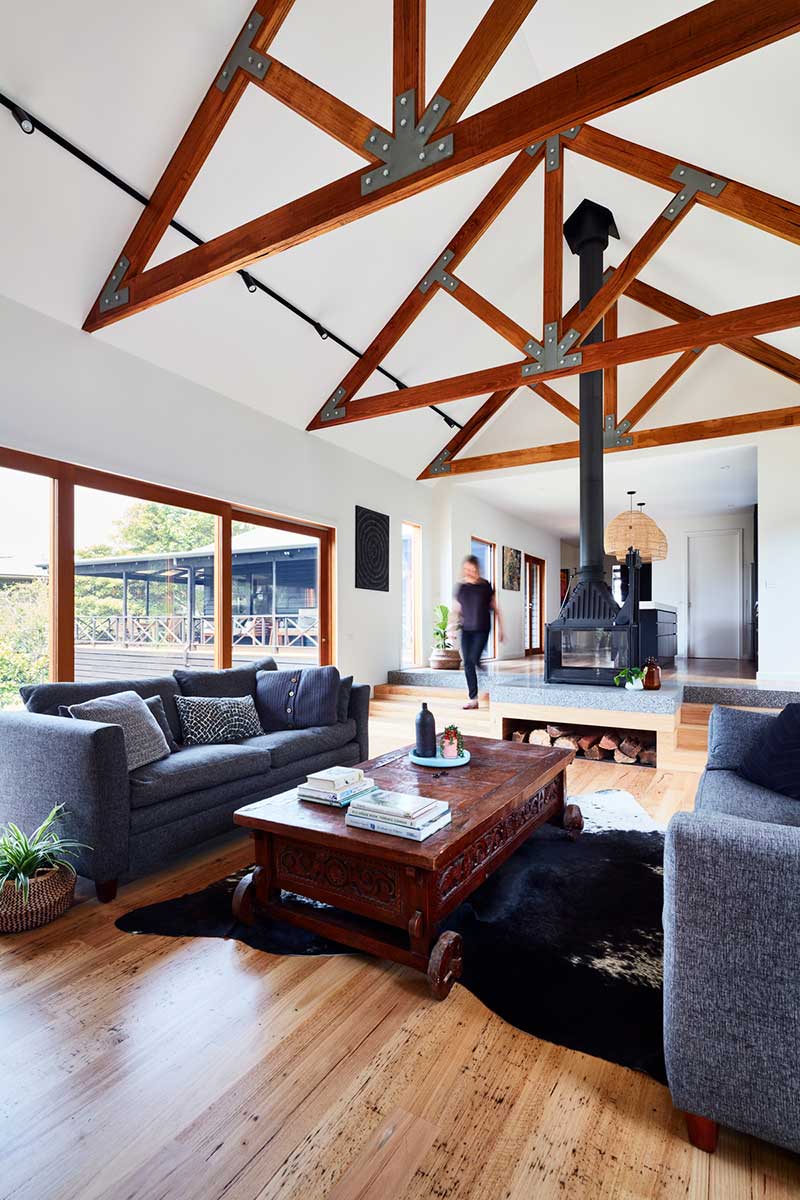 Meanwhile, a clean white subway tiled bathroom brings in those more modern elements, including a walk-in shower, square sink basin and large round mirror, along with a larger-than-life tub that sits in full view of, well – the view Shoreham Cottage was largely inspired by and accentuates perfectly.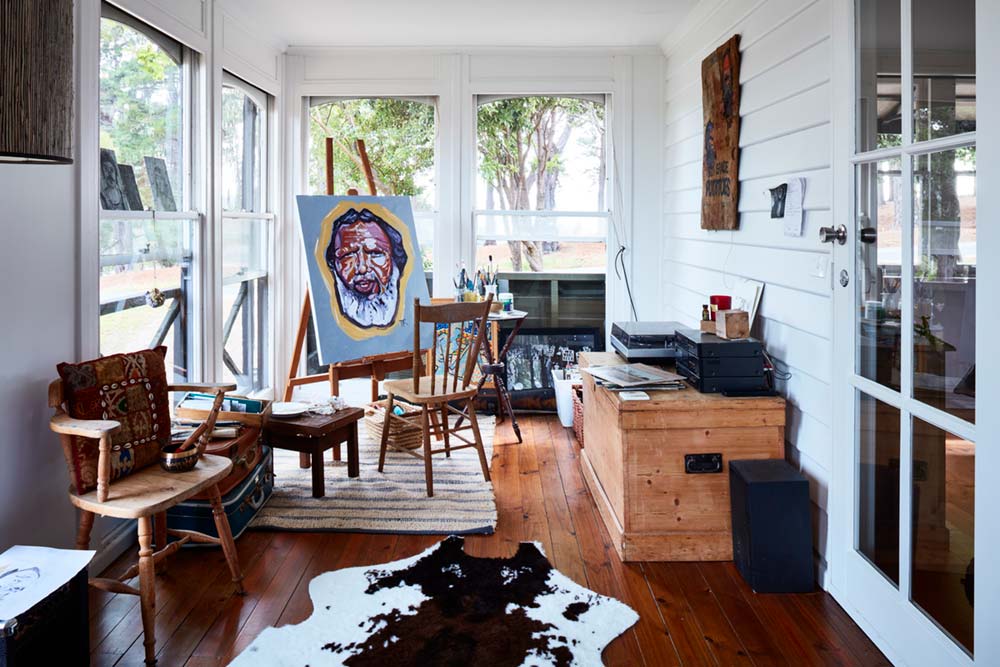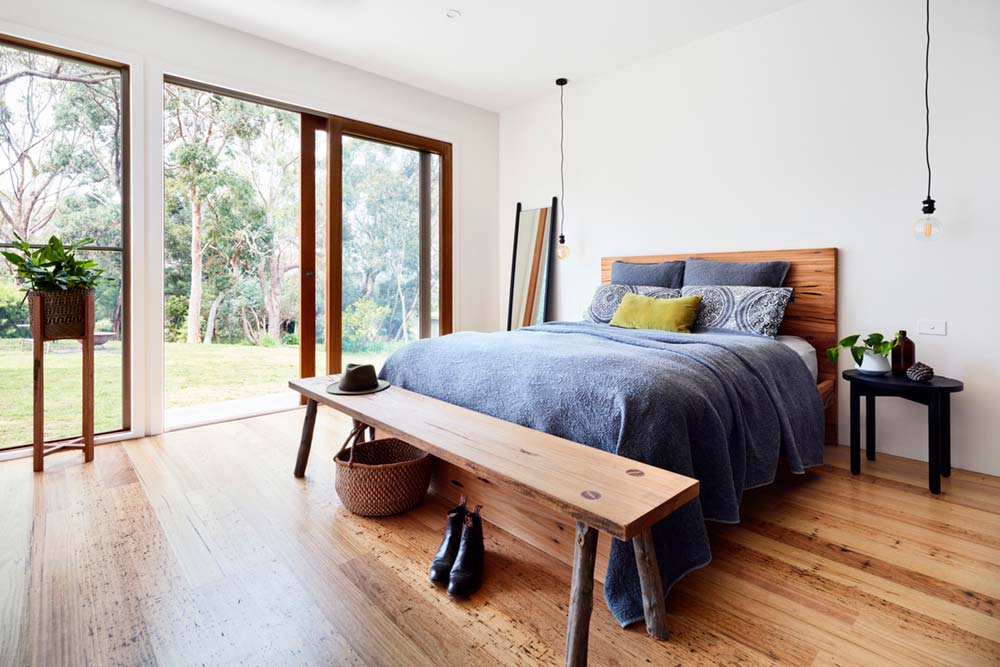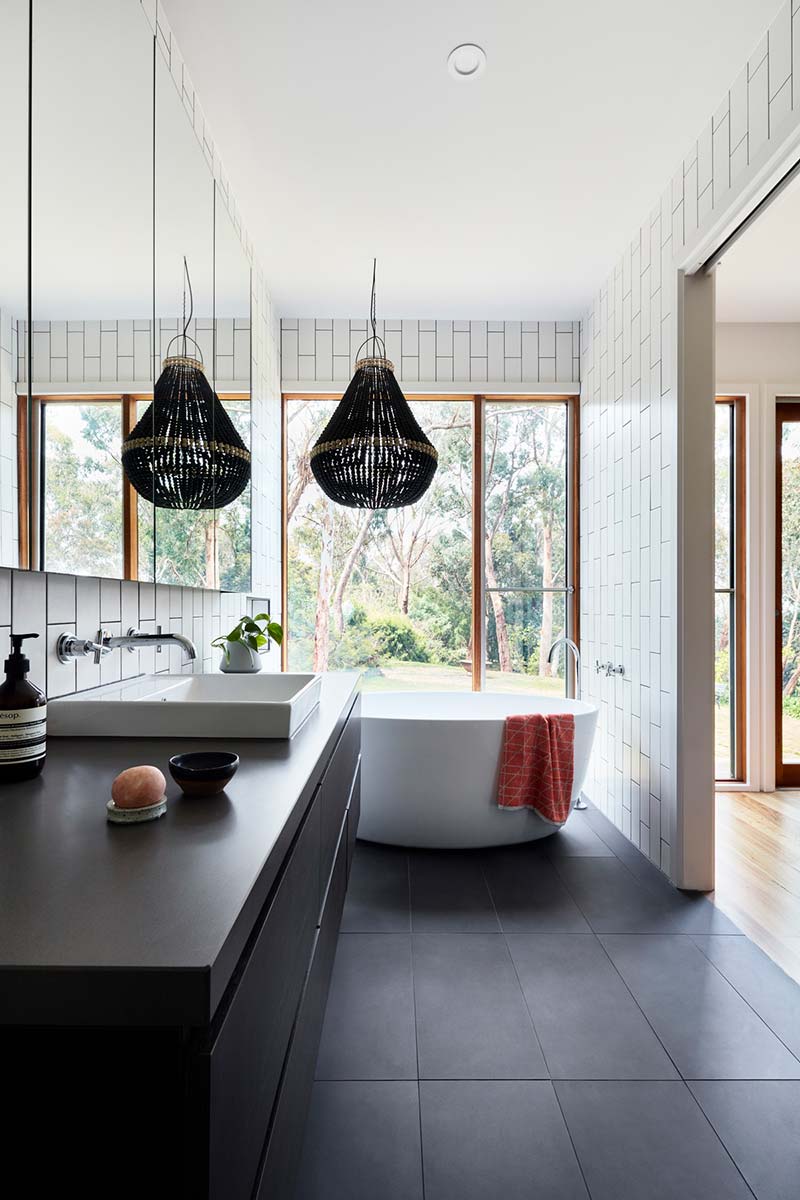 Architects: Bryant Alsop
Photography: Rhiannon Slatter