Highgate Hill is all things crisp, clean and balanced. Winner of the Interior Design category at the UK Property Awards, this London space shines like the winner it is, and offers exquisite design throughout.
Brilliantly put together by LLI Design and standing 7-stories tall, this townhouse is located in Highgate, London, and is a redesign comprised of clean lines, muted tones and ample elegance.
From the master bathroom with its dual cube sink-stands and dish-like basins, to the master closet organized with a place for everything, and the brilliant built-in shelving in the master bedroom, this larger than life townhouse is the full package.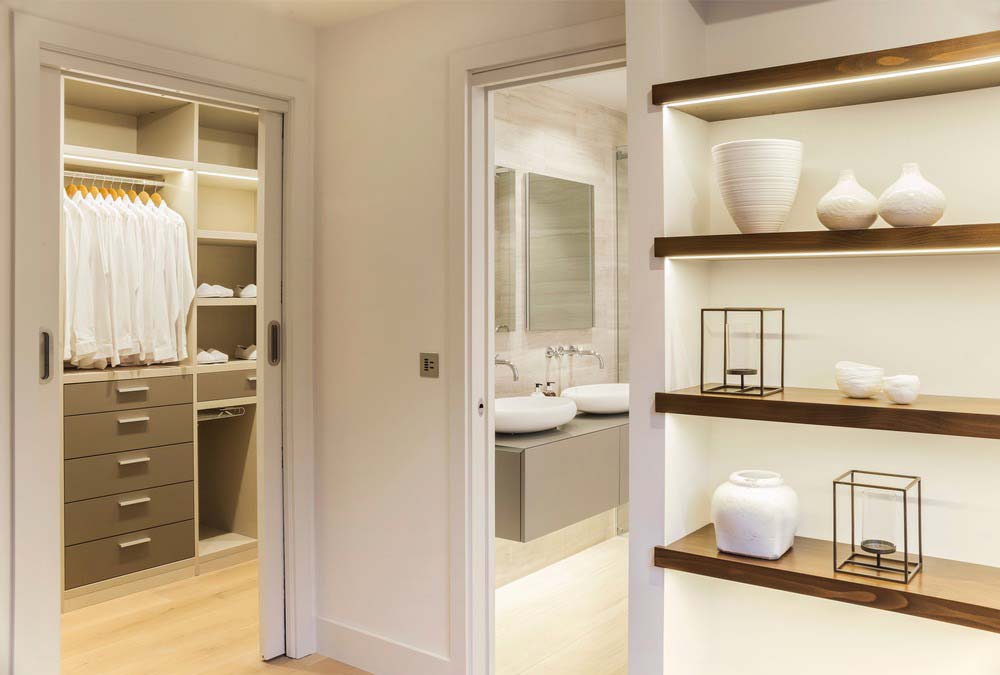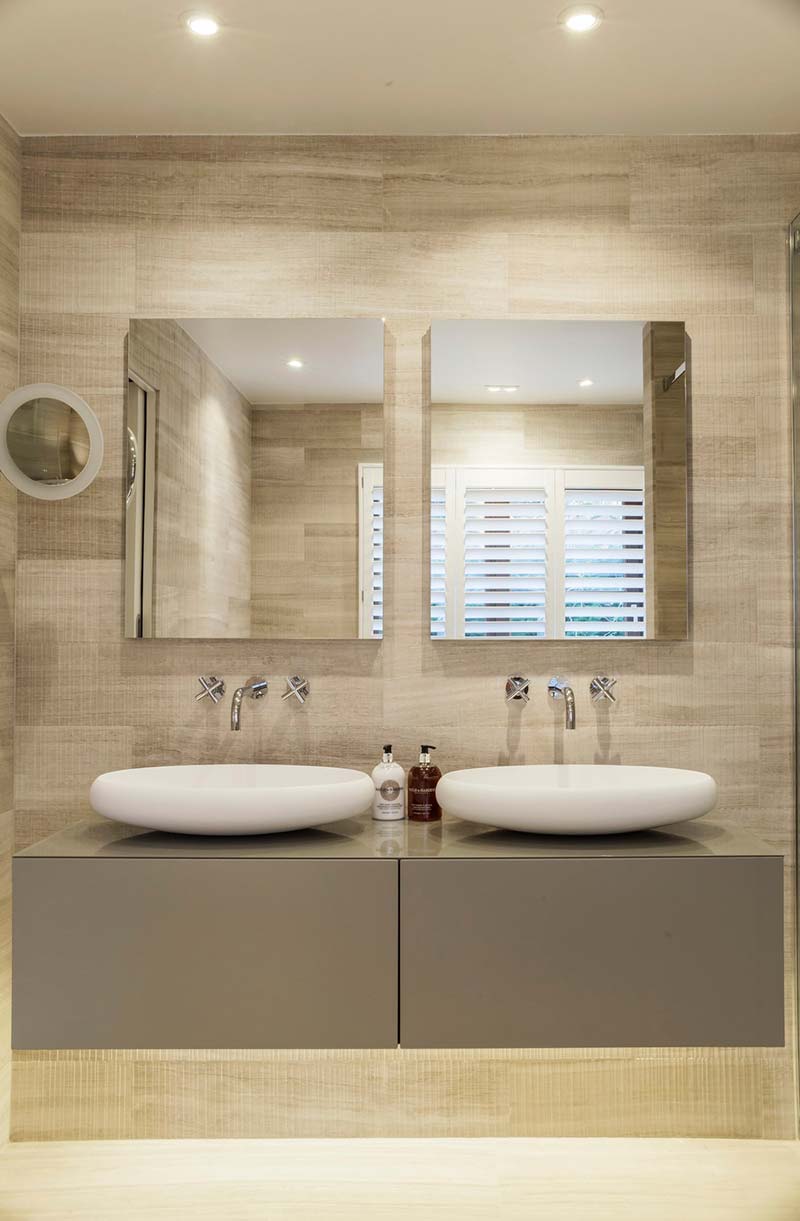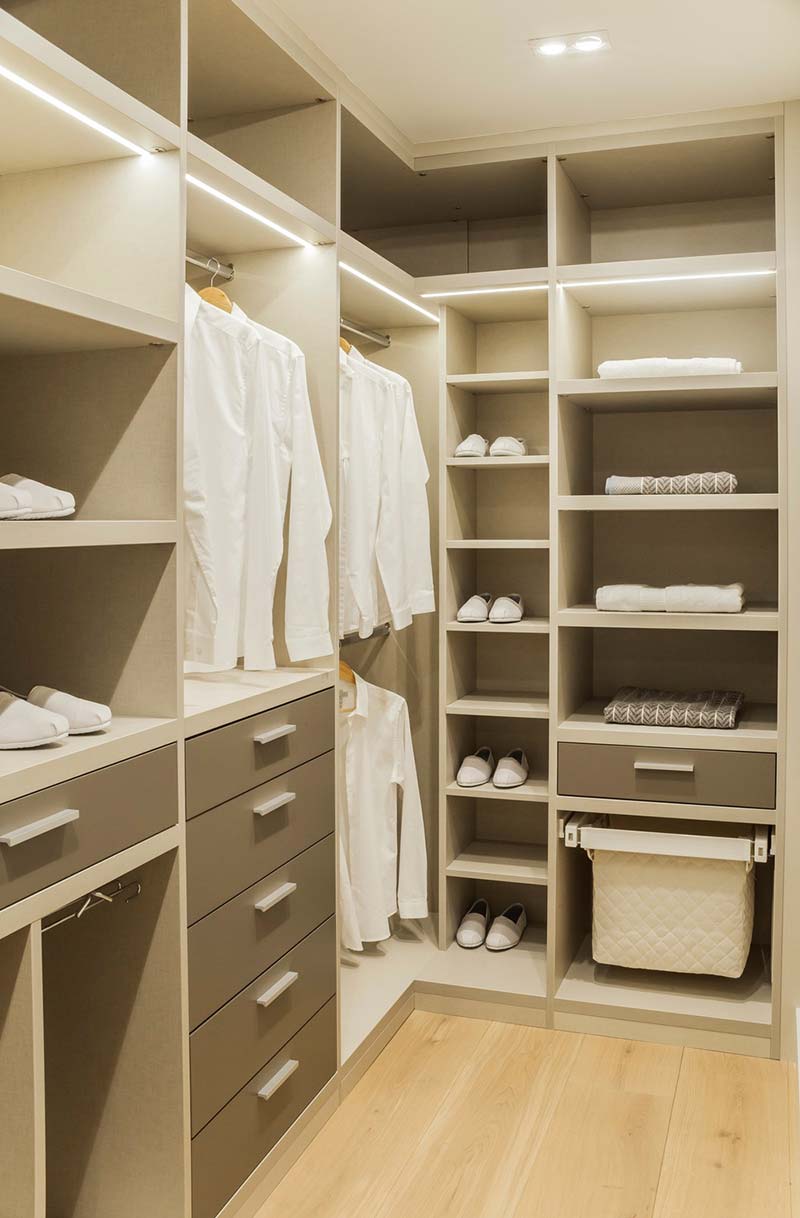 Skip over to the kids' room and discover a burst of color with its custom bunk bed/reading nook/jungle gym combo. As well as a third bedroom infused with a clean white palette and bright blue chair – each room offering a bathroom as well.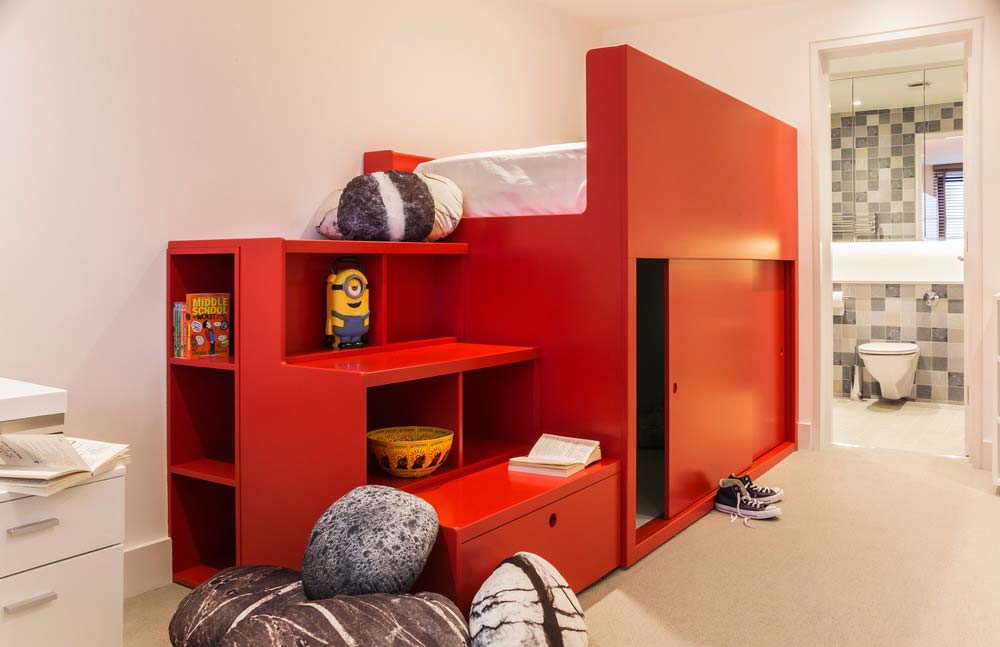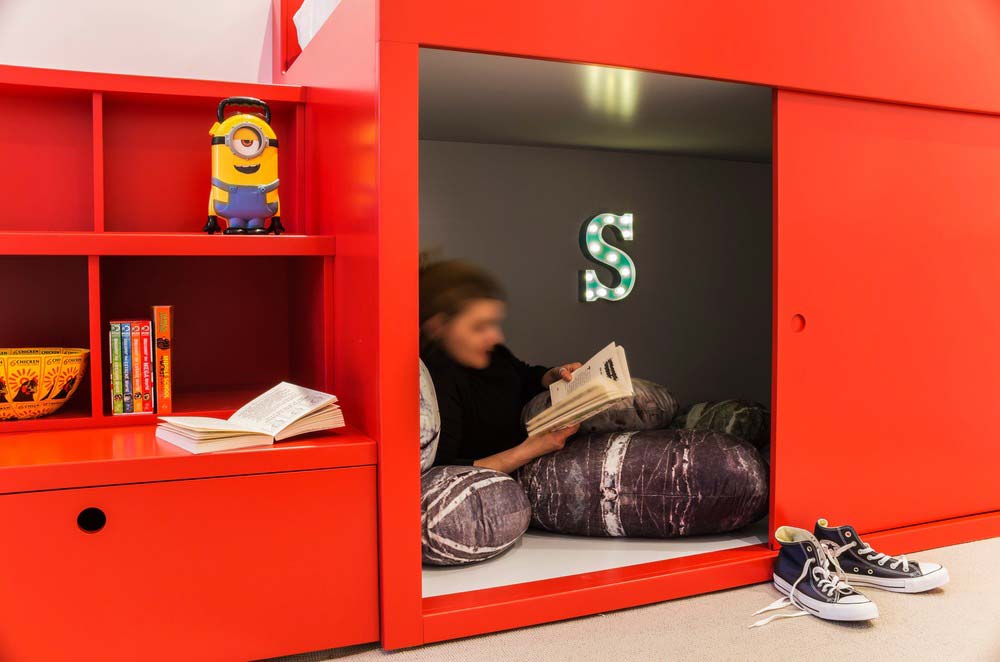 With 3,500 square feet of space to fill, despite being spacious, this home still feels cozy. Such as the living room with more custom built-in shelving, a fireplace and comfortably arranged seating, which, altogether, makes the room feel warm and inviting.
This was exactly the owners' wish; a contemporary home with warmth and soul, and soul there is …around each and every corner.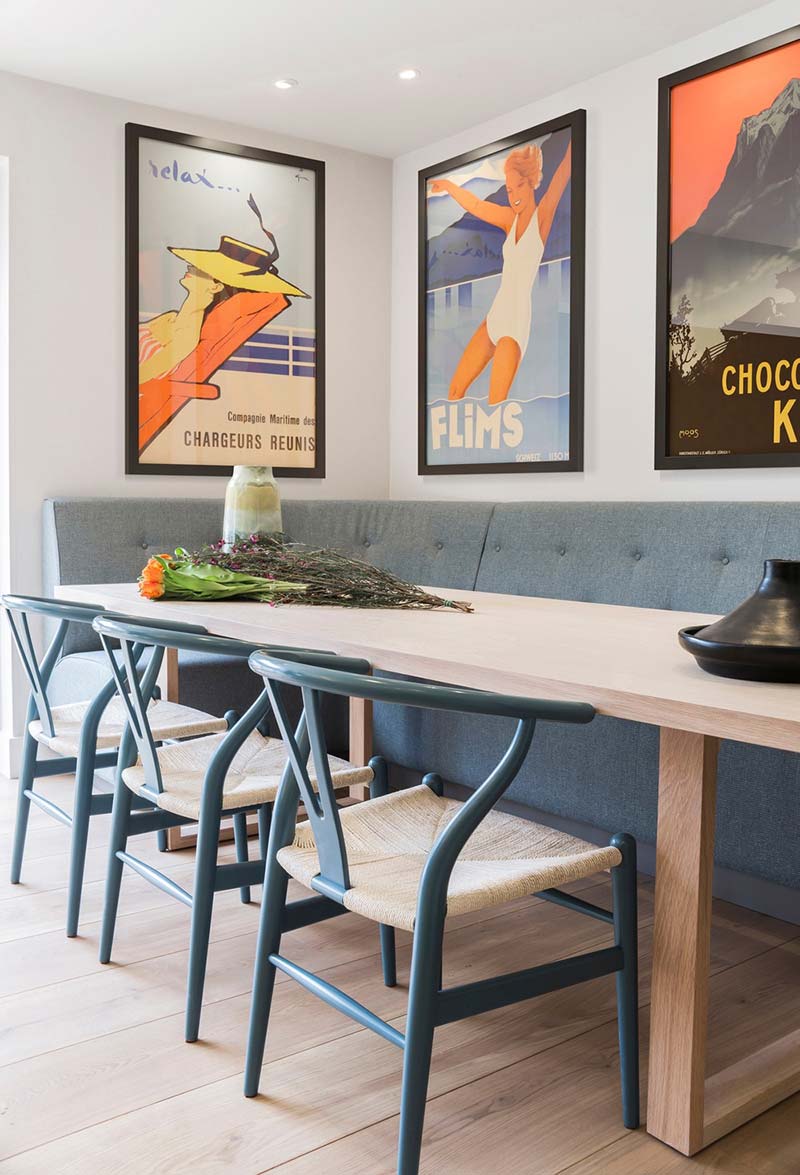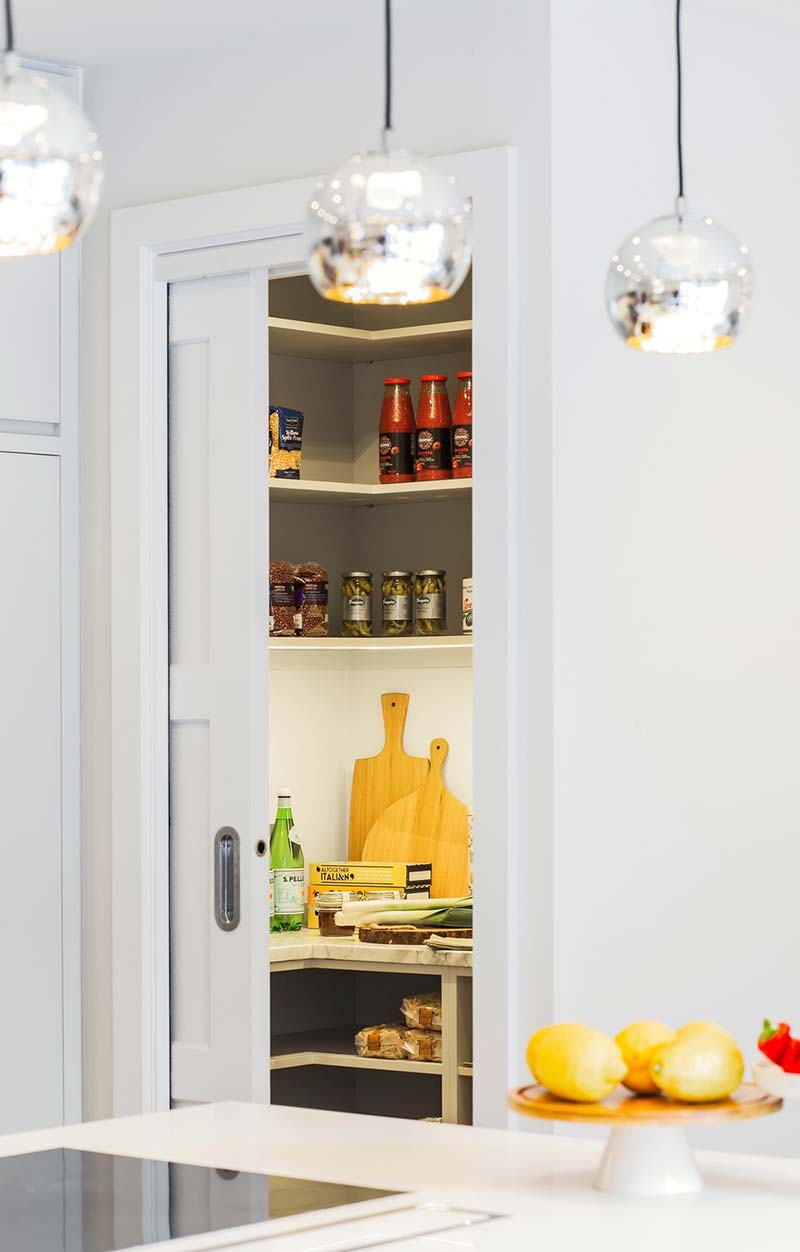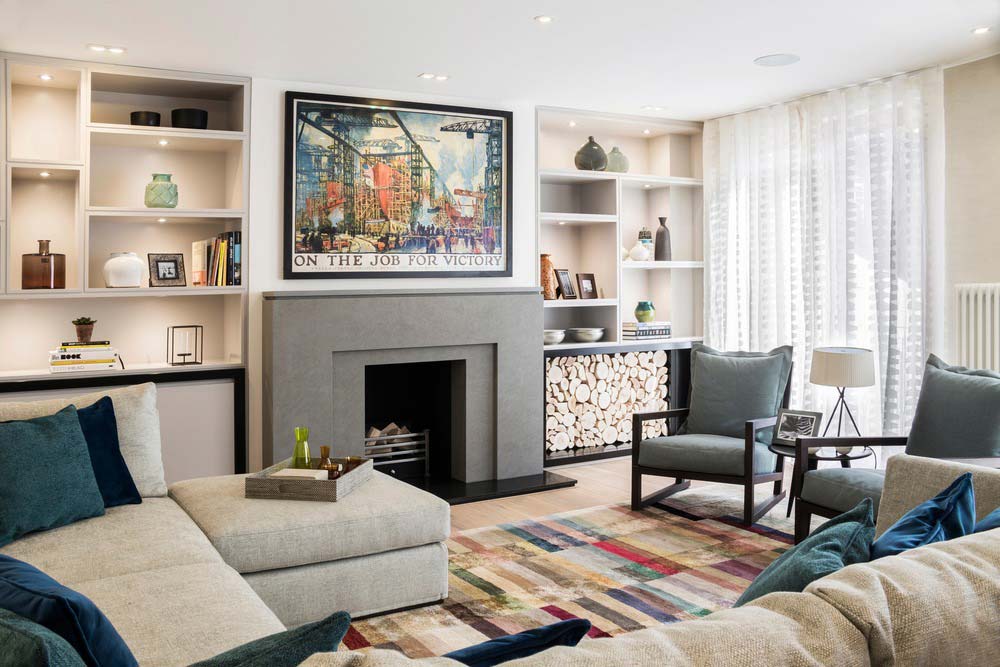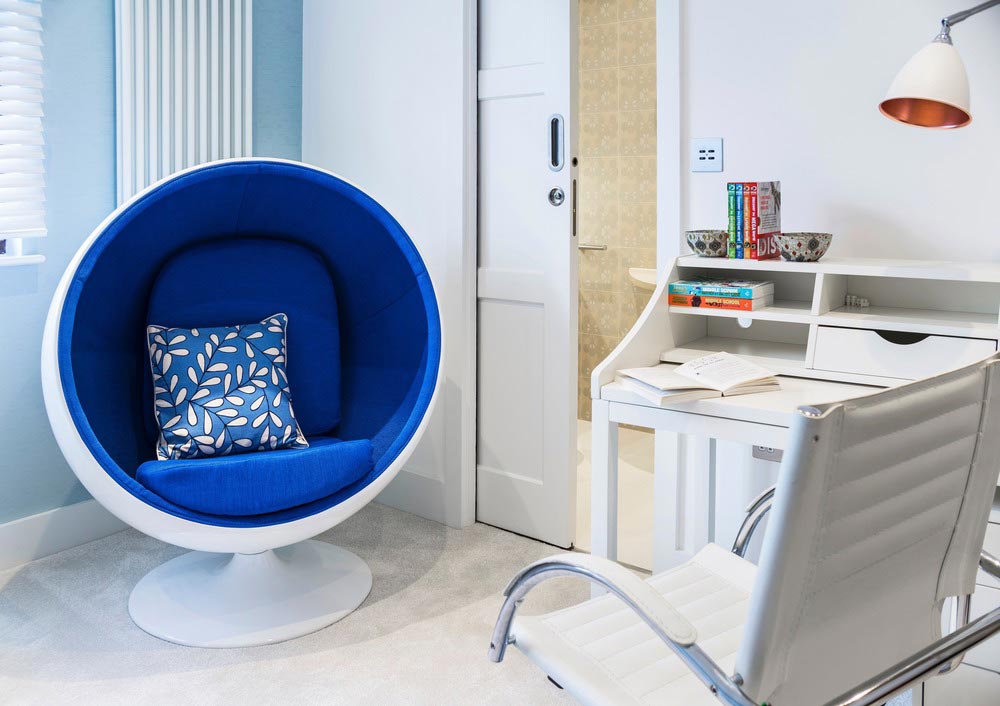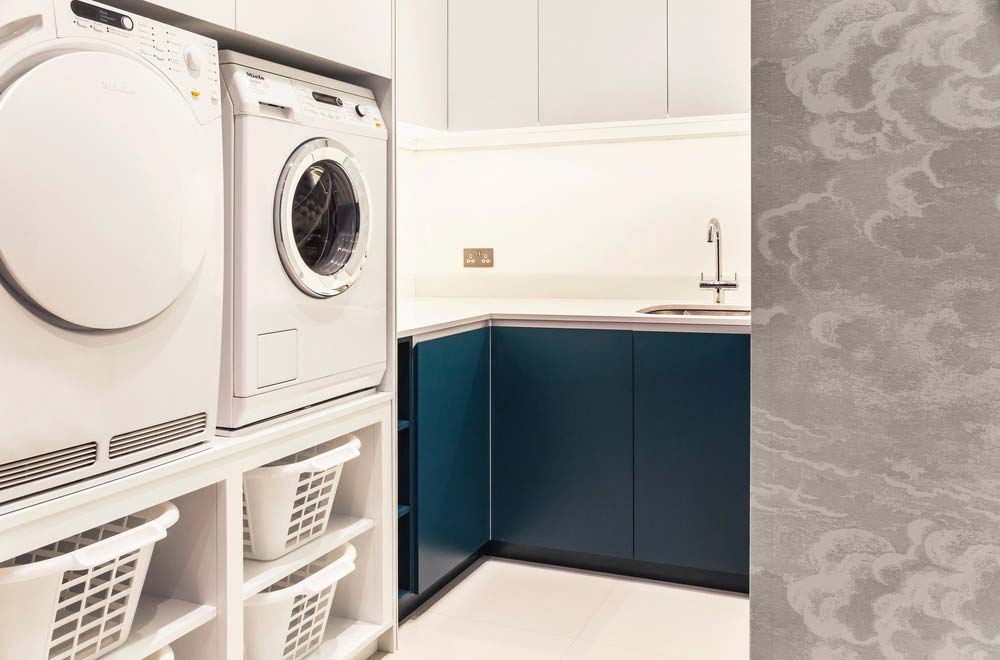 Architects: LLI Design
Photography / Styling: Rick Mccullagh / LLI Design