Fitzroy Street is eclectic charm and charisma all wrapped into one. With an exterior facade that is unassuming, delivering a pseudo dilapidated appeal – which is actually part of its charm, as it has been restored to its original state; mismatching the gleaming modern and traditional elements melded within.
Design + Diplomacy was the mastermind behind this work of art, which was previously a church hall, then a kindergarten, and finally an award-winning location where productions such as Jack Irish, Ricky & Pete and The Tenderhook took place. Amidst all that history, Design + Diplomacy managed to reinvent the space all over again within a mere two-weeks.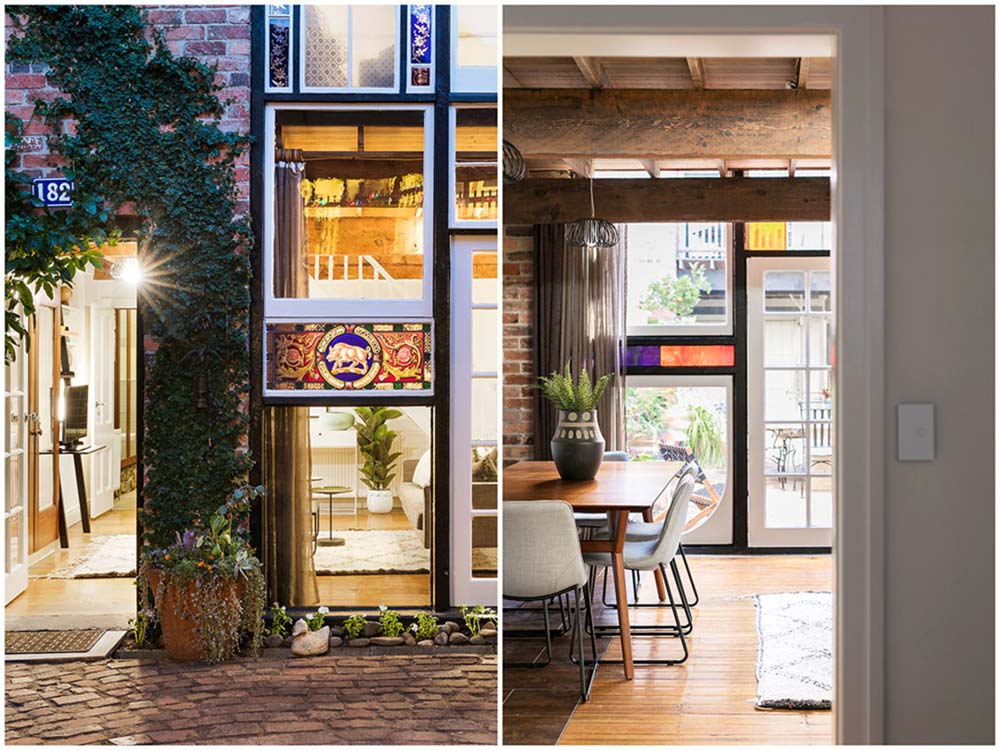 Small changes such as paint and reconfiguring the stairs that lead to a bedroom loft fitted with a wellspring of windows encased in white, black and brick, along with big changes such as the remodeled kitchen filled with black lower cabinetry, wood countertops and open-glass cupboards above – make for a modern cooking space.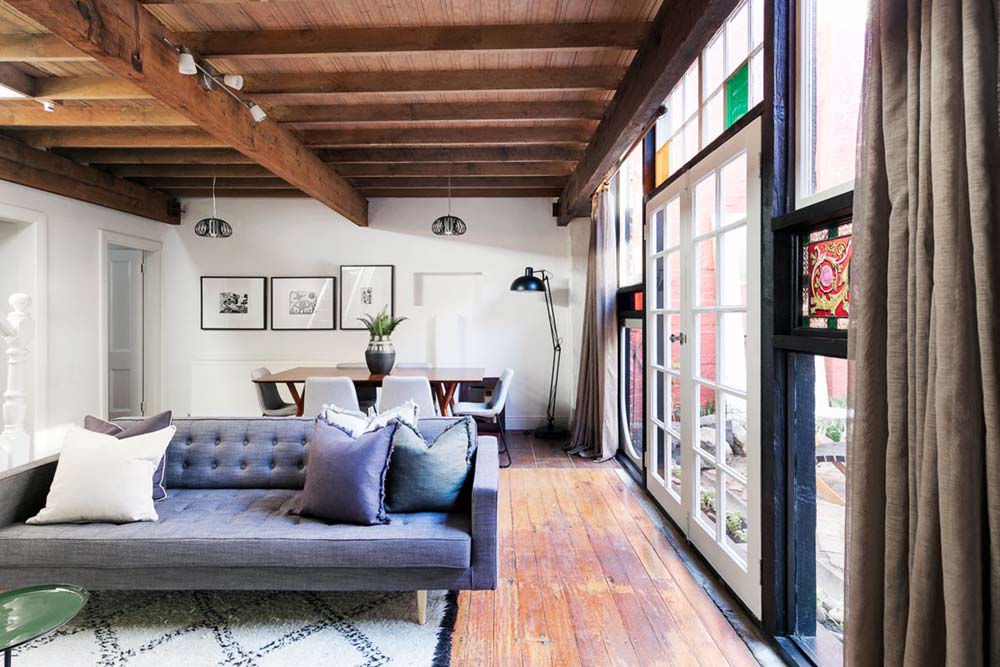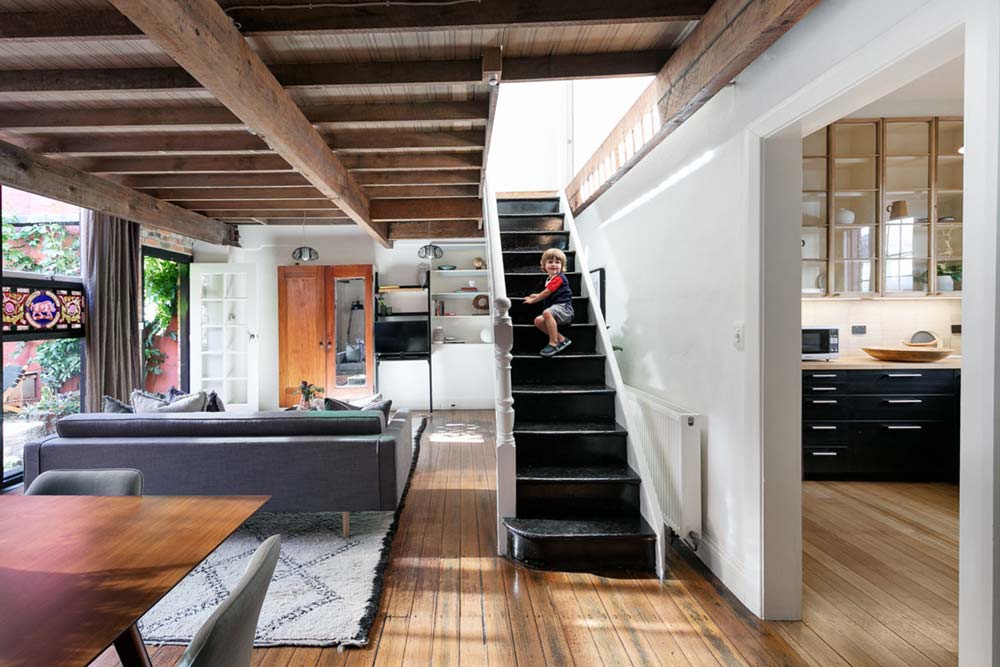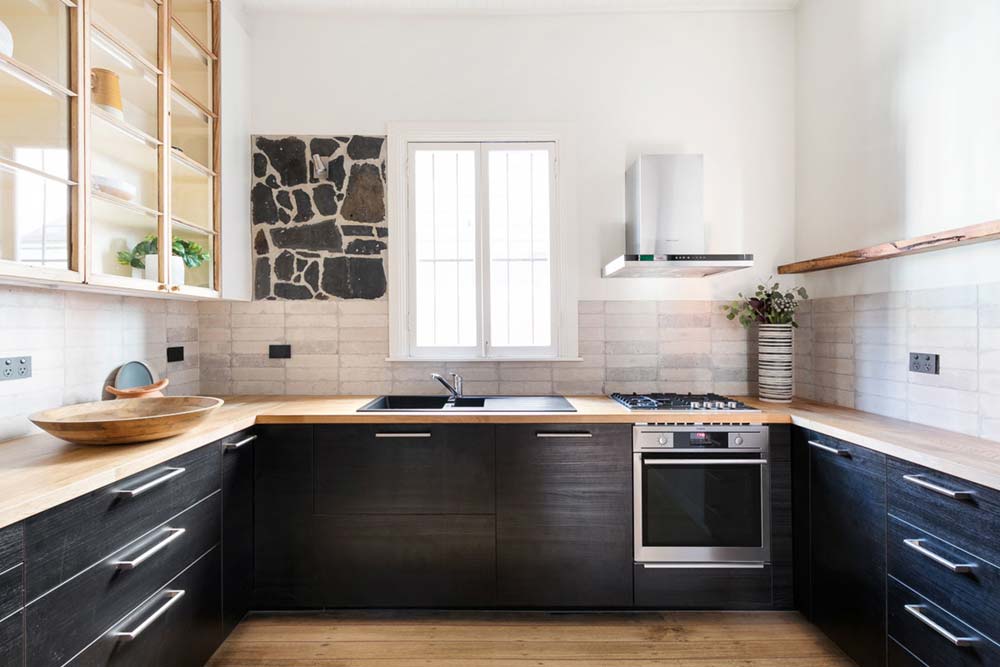 While traditional hardwood floors, wood-beam and vaulted ceilings in various rooms, a courtyard drenched in ivy and original stained glass found scattered about this home, Fitzroy residence is an eclectic gem, heavy on the history and delightful on the eyes. Oh, and last we checked – this beauty was for sale!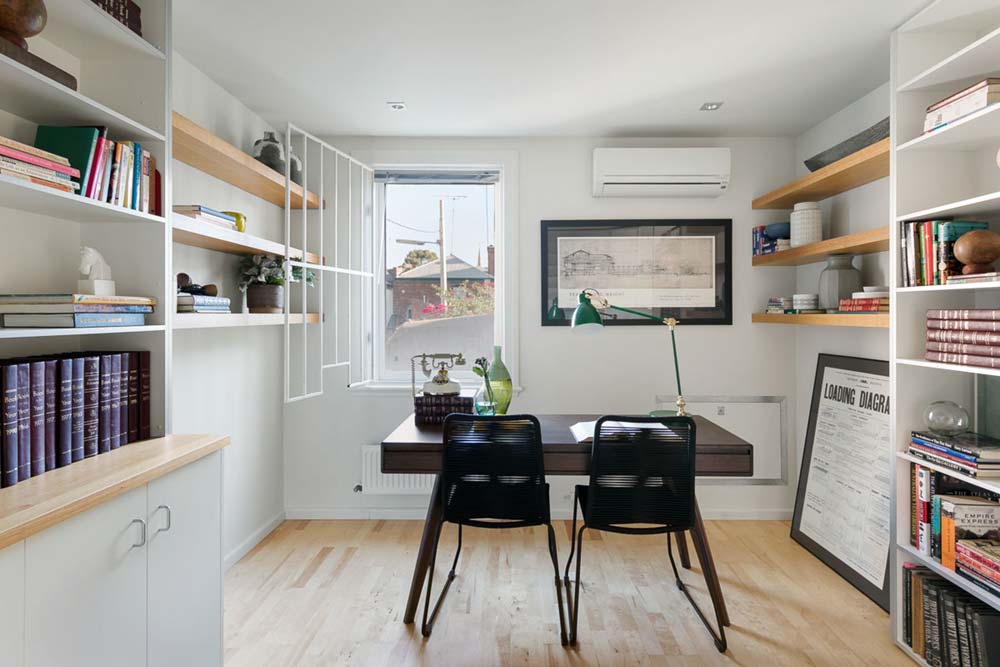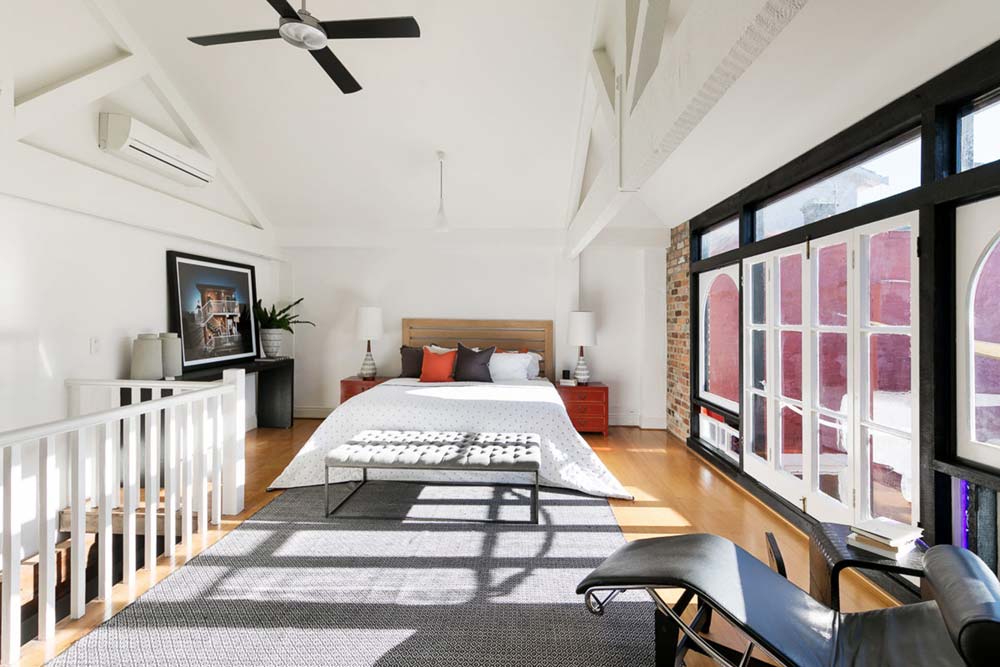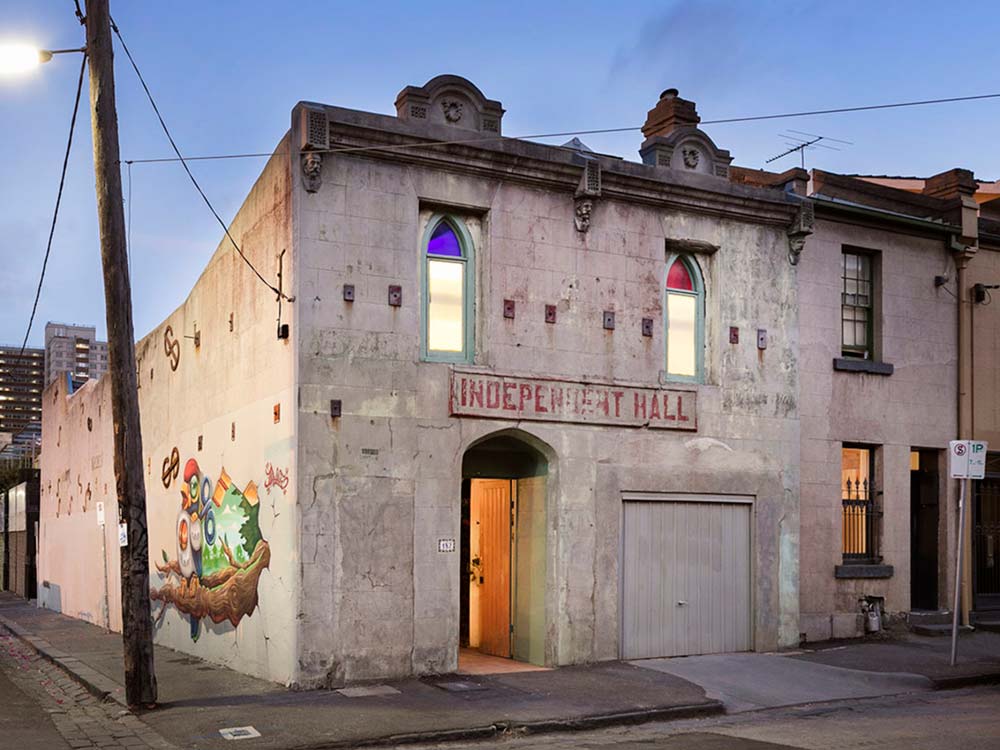 Architects: Design + Diplomacy
Photography: Dylan Lark