Set in Porto, Portugal, standing within just a touch over 1500 square feet, this open living space apartment has been beautifully transformed from darkness into the light.
With the removal of solid walls replaced with glass partitions, this newly concocted space now delivers a kitchen filled with monochromatic mosaic tiling underfoot, grey lower cabinets, as well as open-concept black metal upper shelving for storage. All of which looks out onto the dining and living area through an open-window pass-through.
A wood slab table in a rich walnut clashes perfectly with the mixture of colored chairs that surrounds it, while the nearly-white couch and rich saddle leather chair squares off the living room, pulling it all together without being "matchy".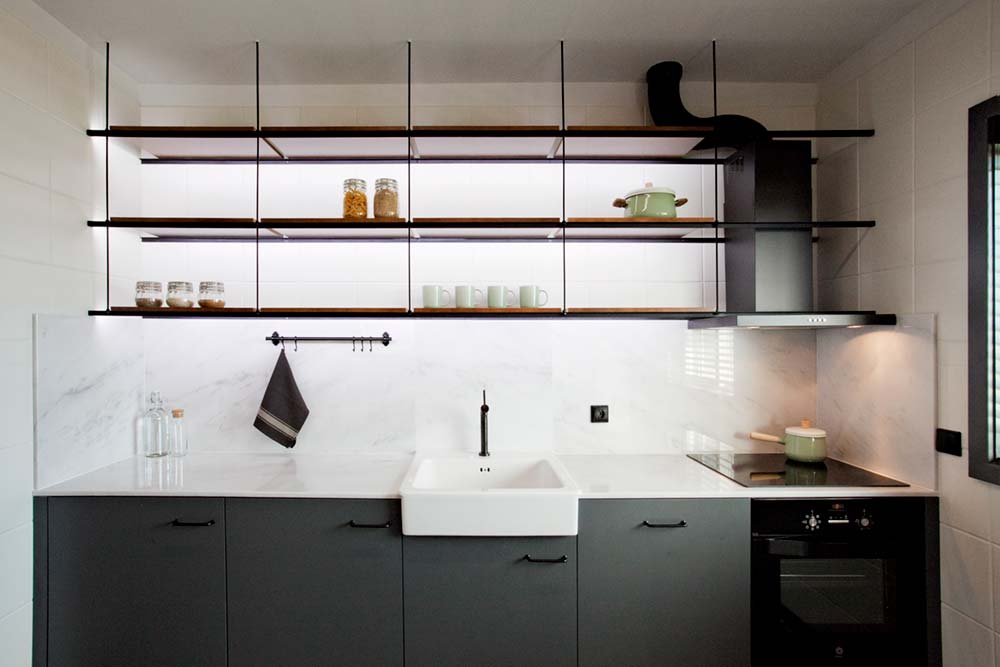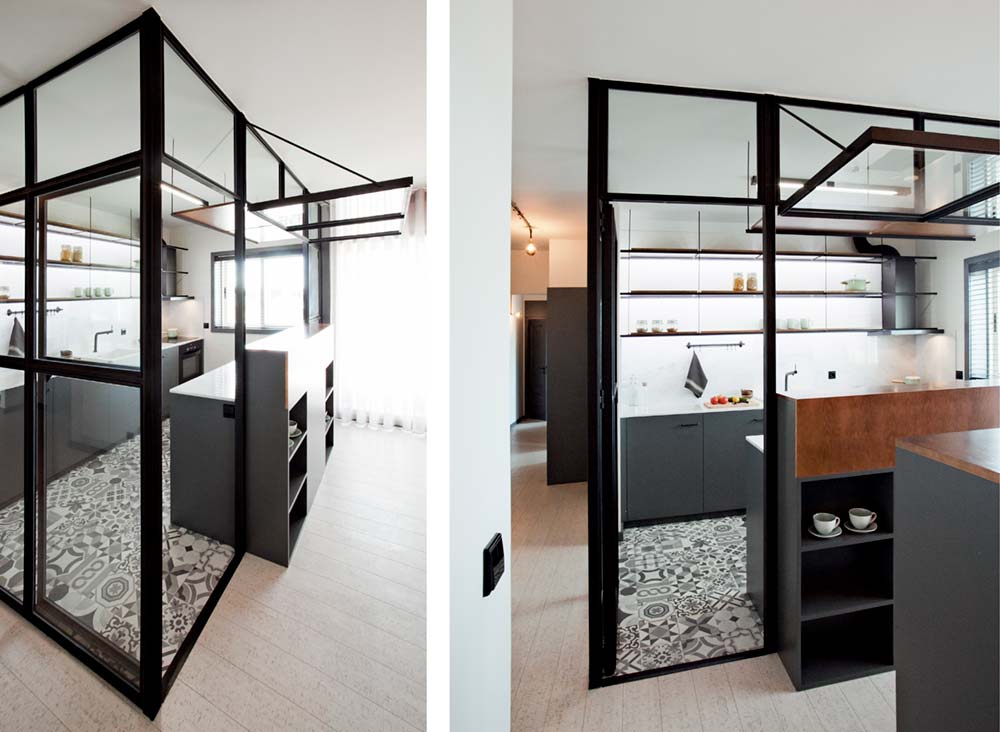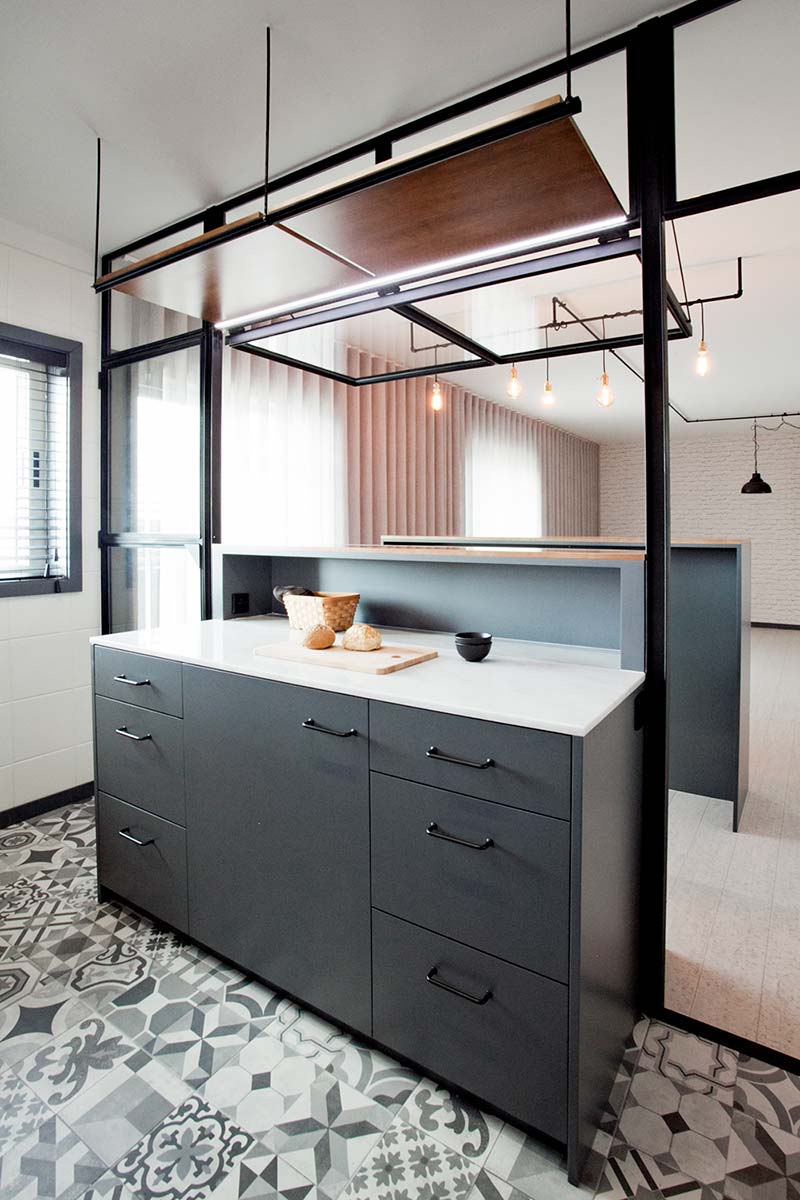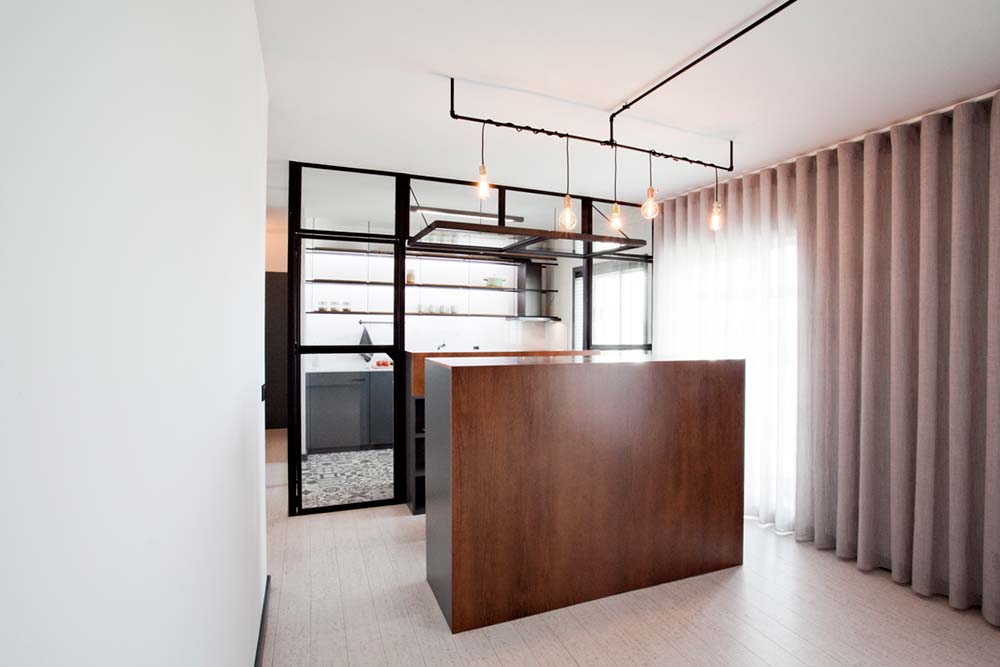 The main living area sits comfortably, overlooking whatever lies below the apartment through the vast windows, while custom metal and wood shelving turns the dining area into a display as well. Industrial pipe-style lighting snakes its way throughout the space into each room, while rich grey walls create texture.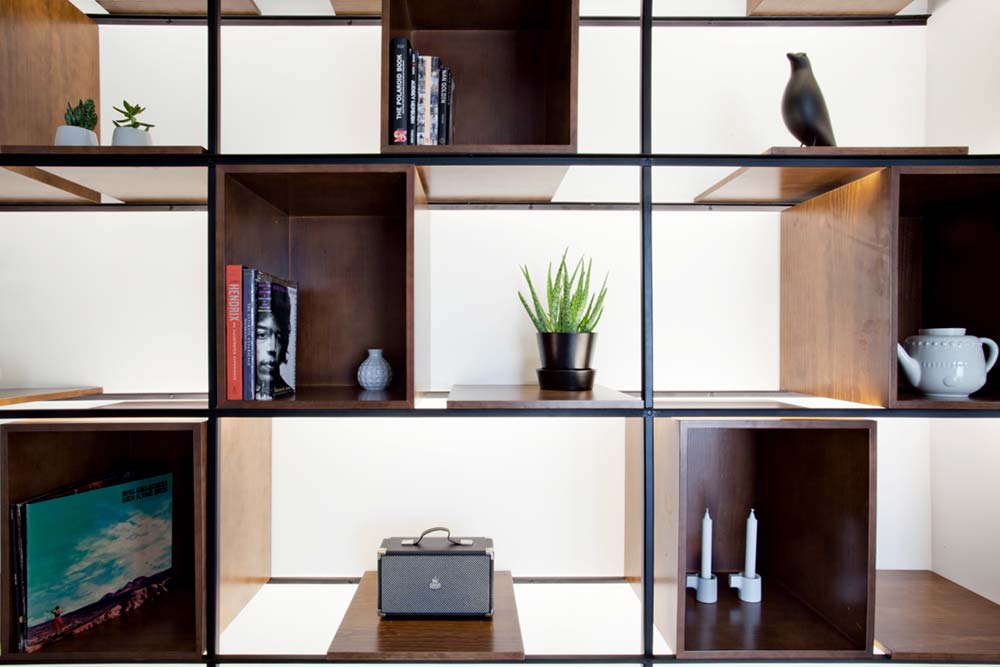 These features are tempered by the wooden elements found in the shower flooring and sink basin, which warm up the bathroom beautifully. While, next to it, an entire room has been recreated into a walk-in closet situated next to the bedroom – turning this 2-decade old space into an effortless, elegant recreation throughout.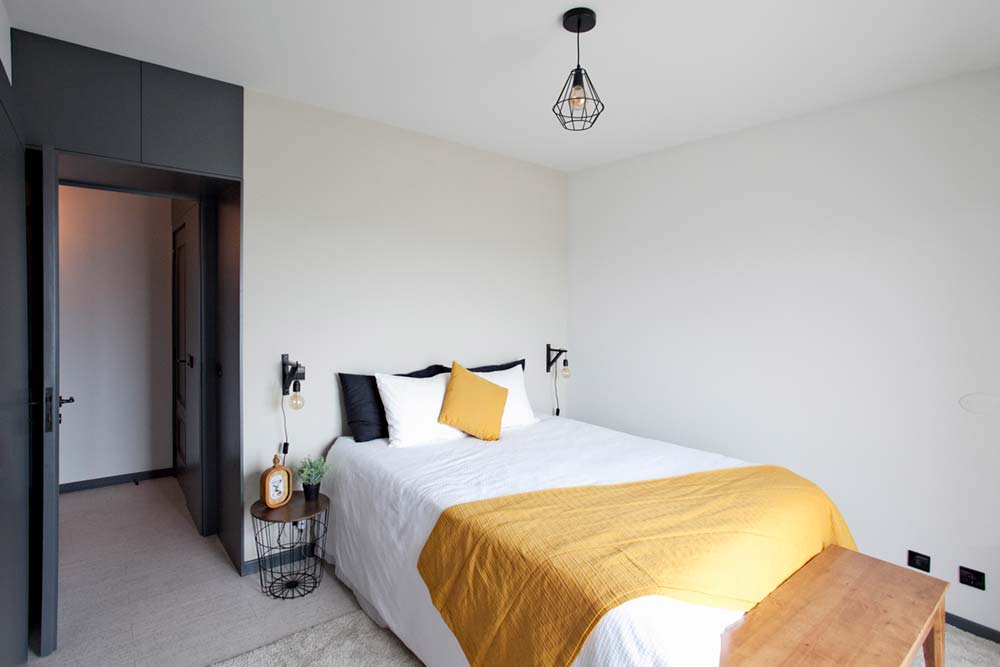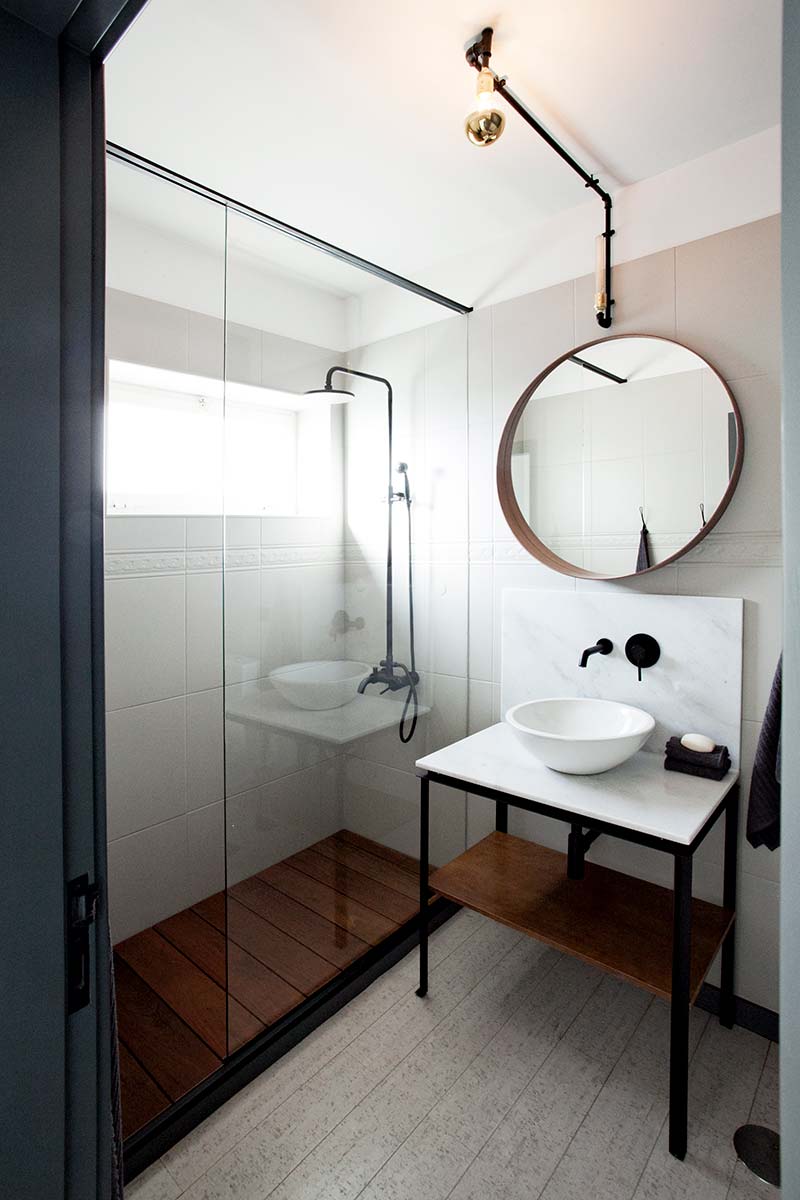 Architects: A2OFFICE
Photography: AL.MA Fotografia