The song: "they call me mellow yellow" comes to mind when looking over this 70's villa restoration courtesy of Francesca Perani and Bloomscape Architecture.
This villa is set in the Italian hills of Bulciago, drenched in lush greenery, while maintaining its 70's flair beautifully without overkill.
The staircase, made of white coated metal and curved in a manner that it makes it appear as though it is floating, is set around from the kitchen, which is lathed in dark wood cabinetry, yellow countertops and endless style.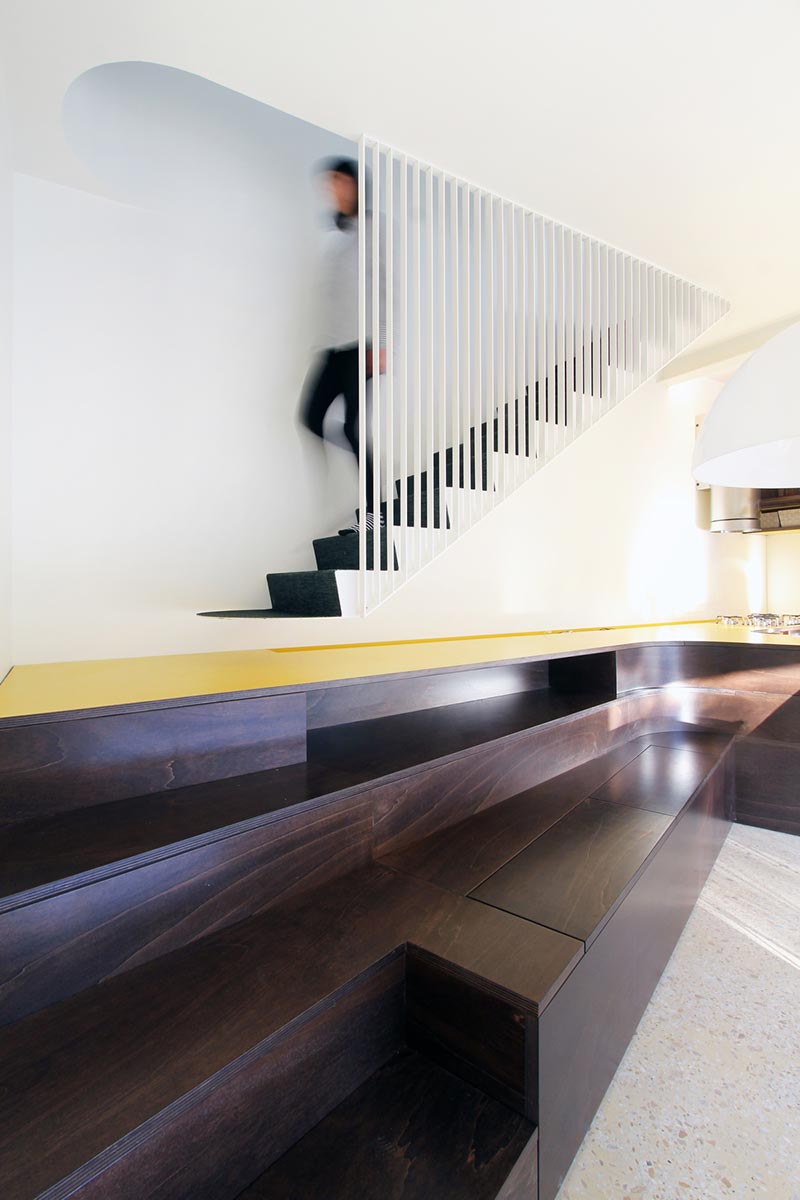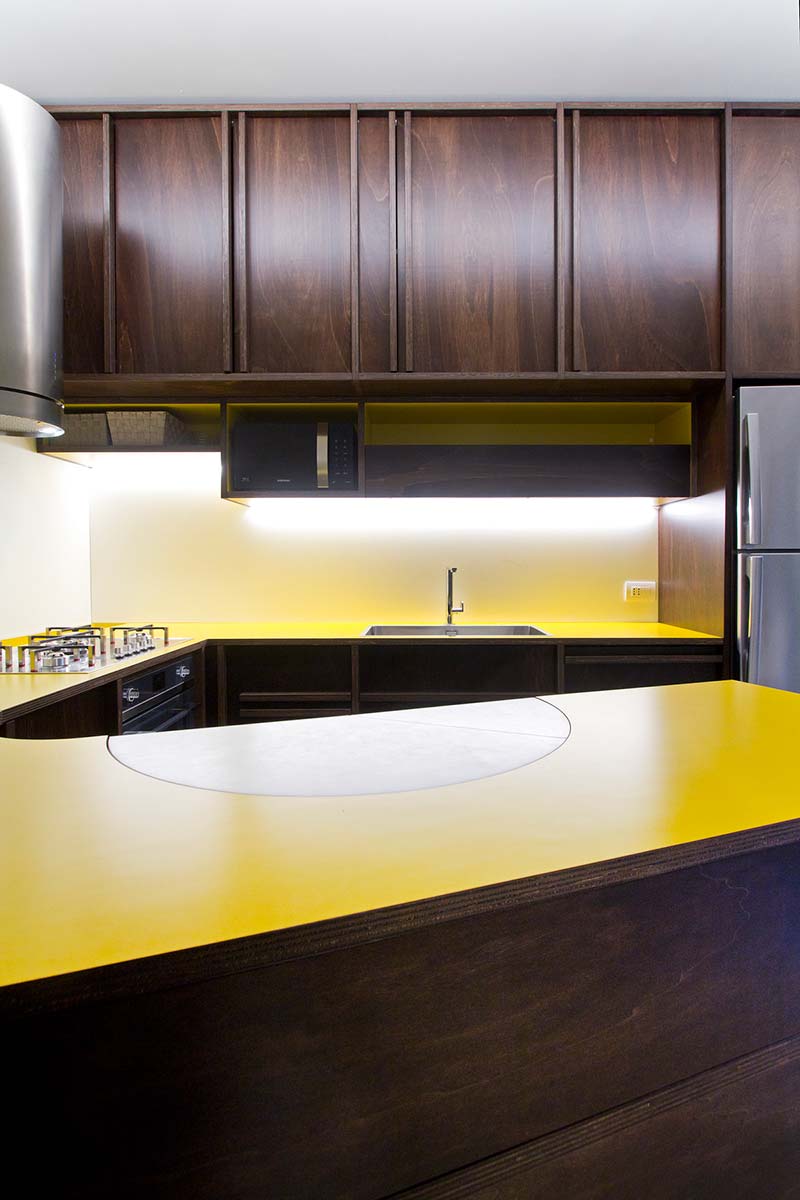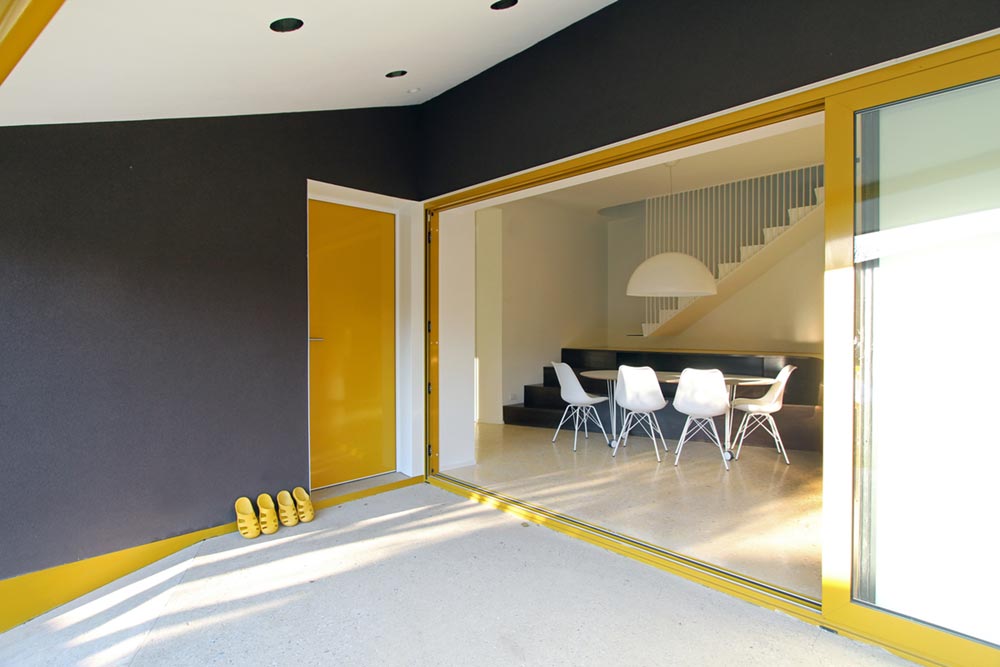 Offering yellow accents throughout, which can be found in the Terrazzo flooring, doorways, chairs, metal railings, windowsills, and a bathroom literally bathed in a built-in yellow sink area. While the other bathroom offers a sink and bathtub that are drenched in a yellow speckled material, which covers both the floor and walls, creating an oasis unto itself.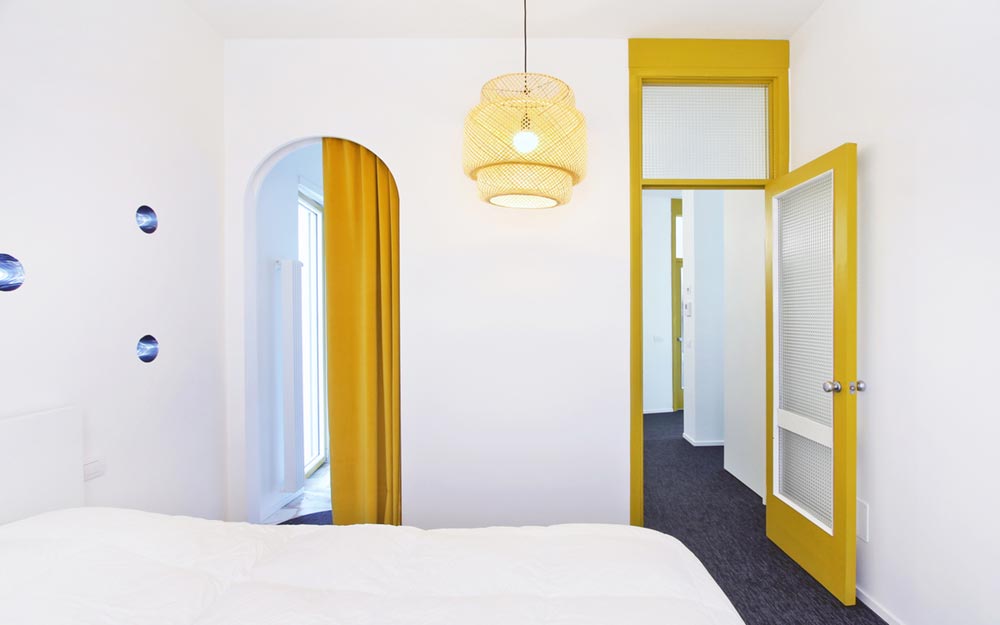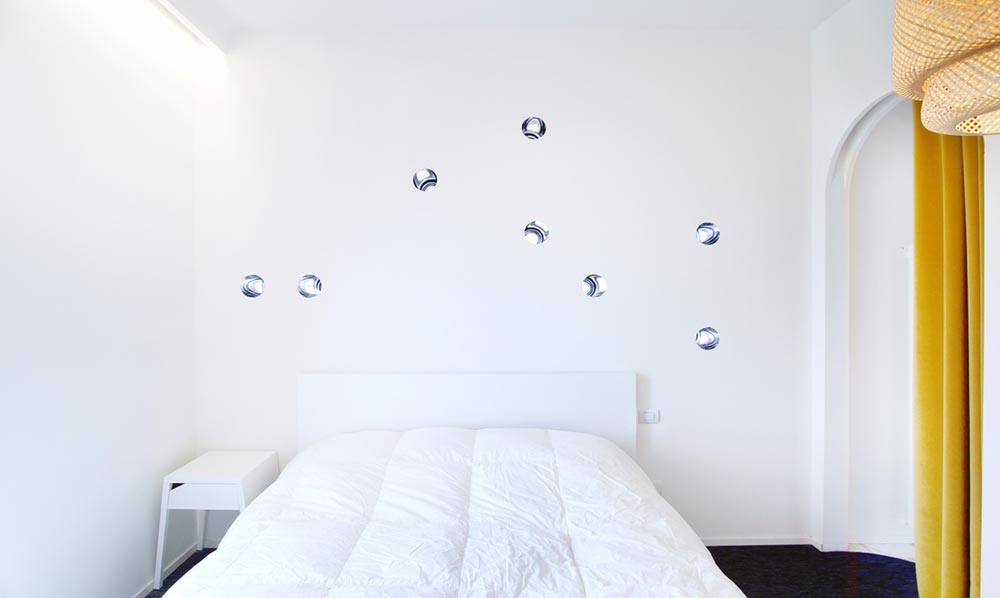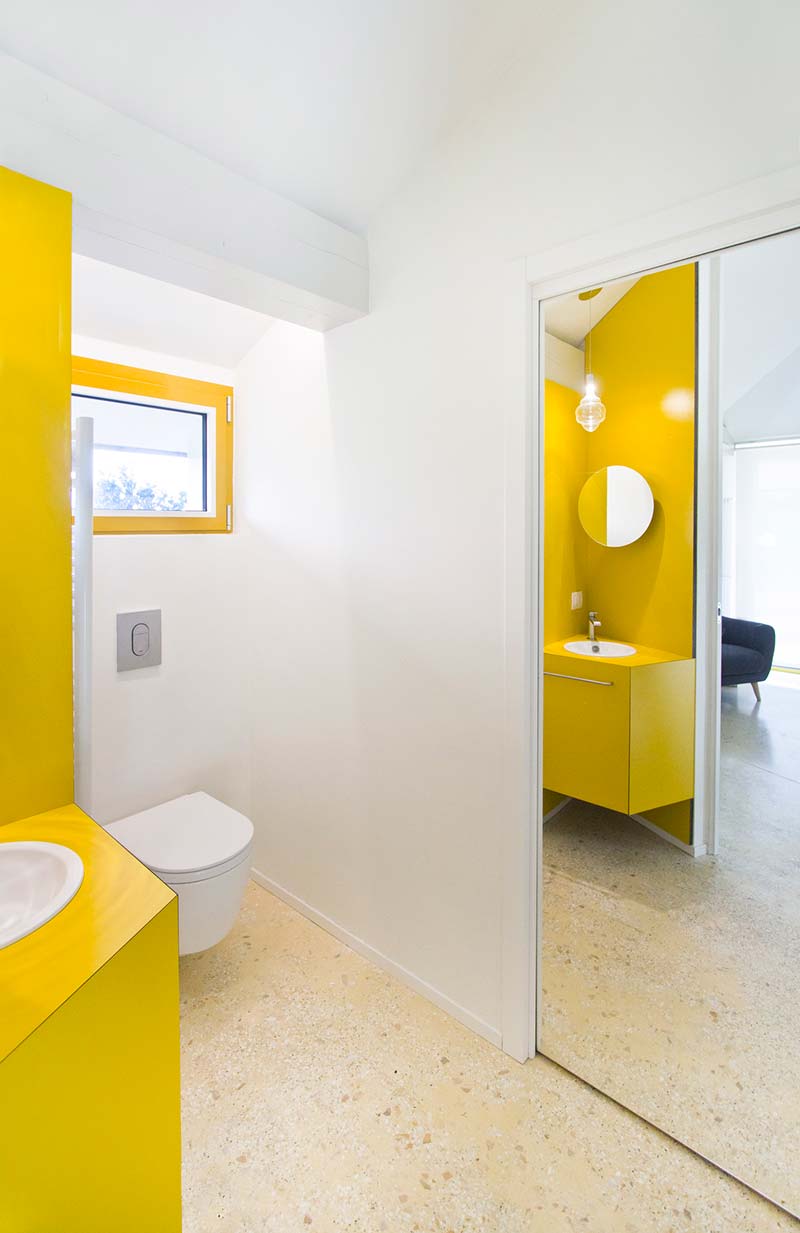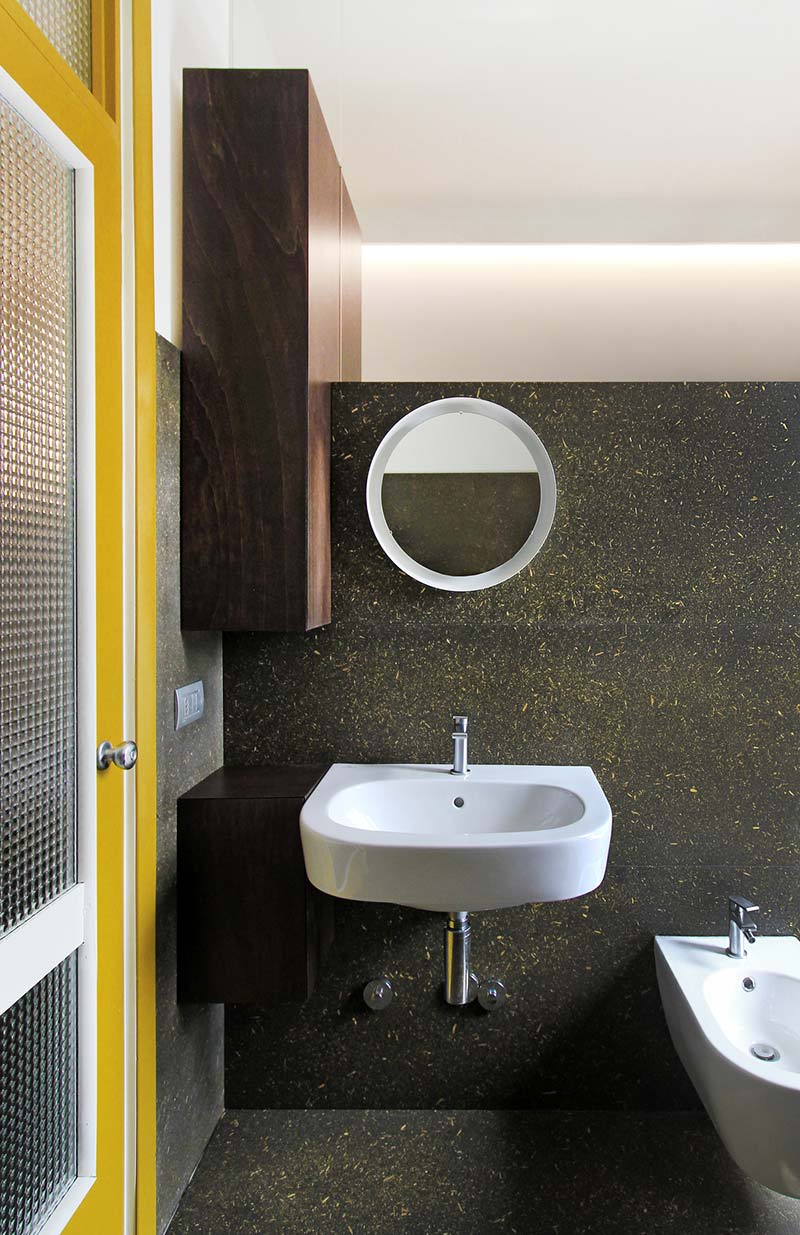 Modern, with a twist of that 1970's oomph, Yellow & Terrazzo Villa is a distinctive display of how creative design can come together effortlessly with circa "now", turning a has-been into a true wanna be.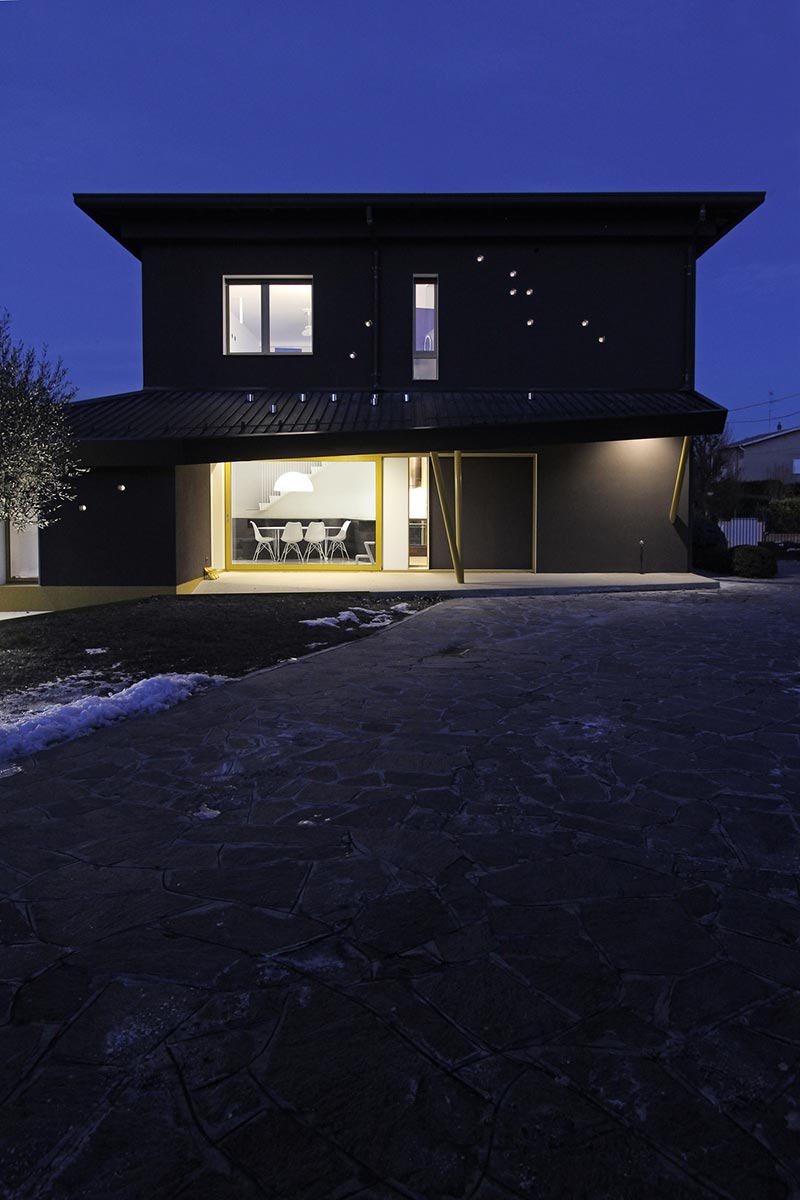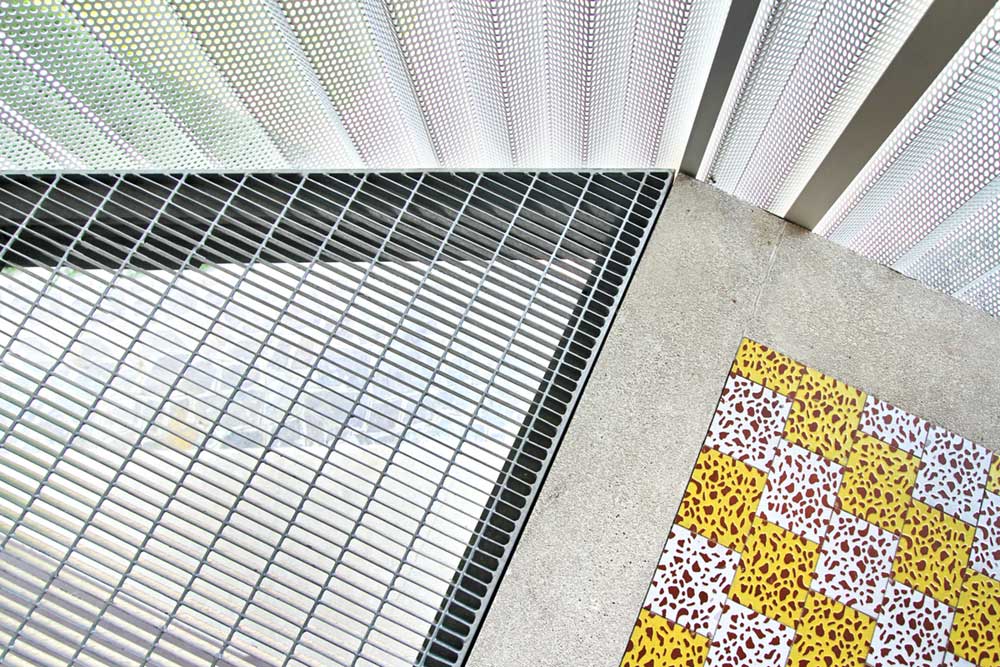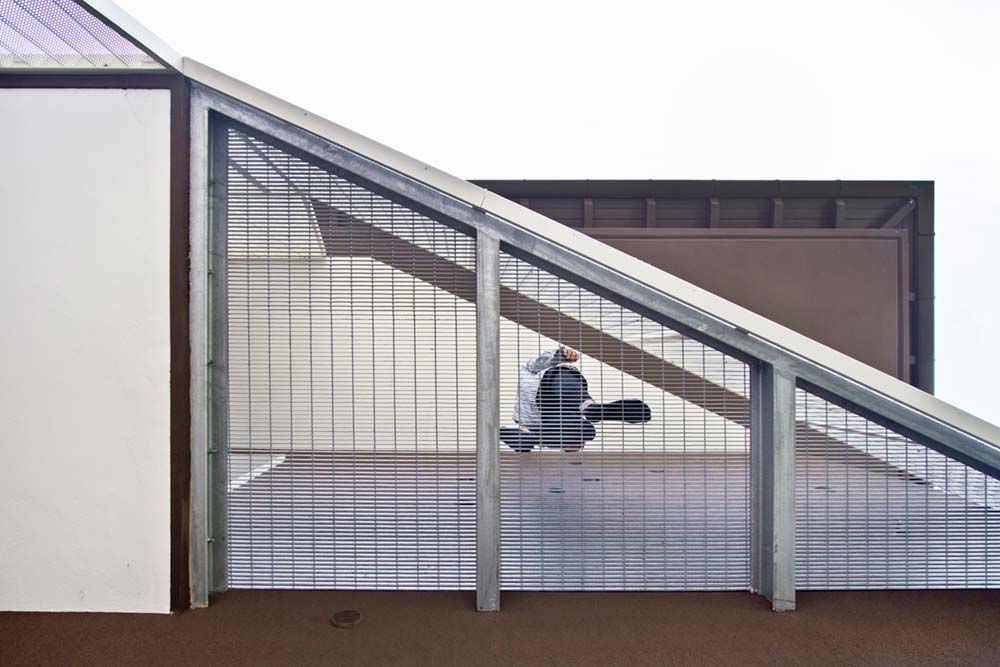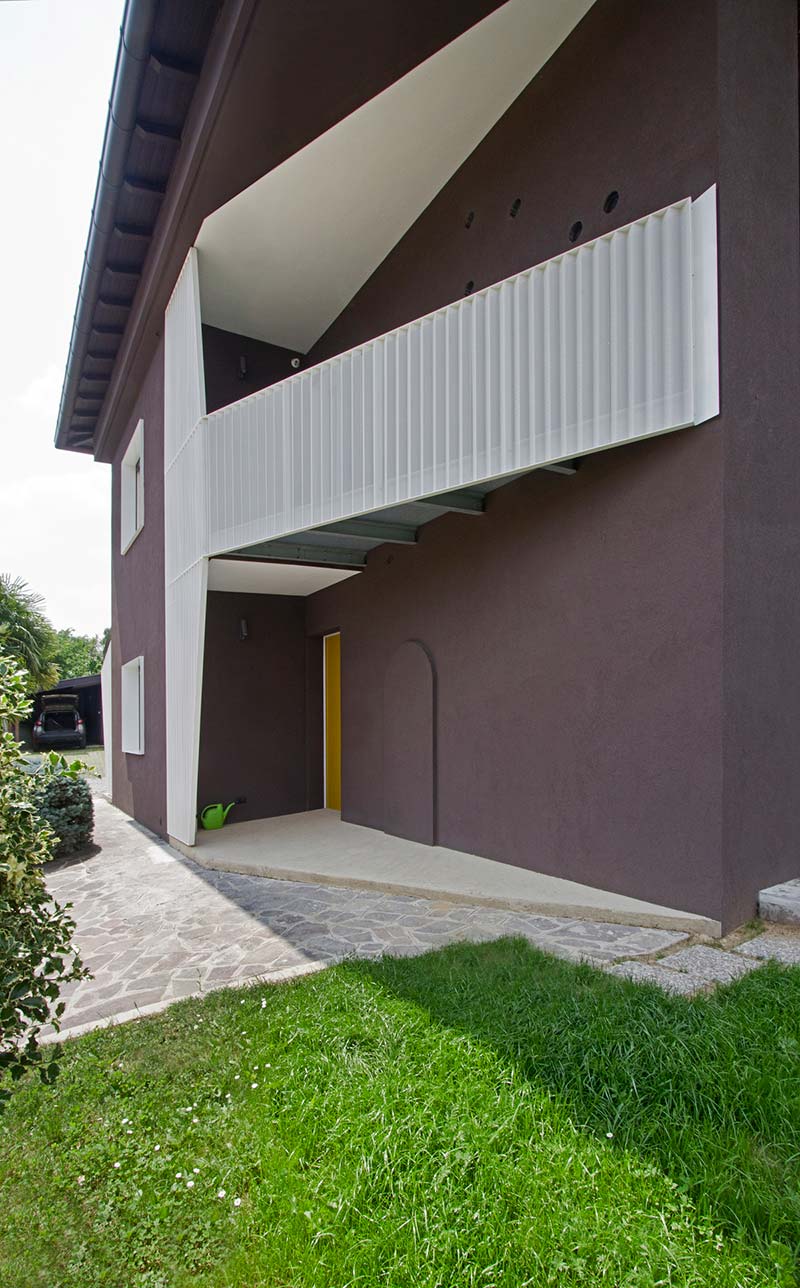 Architects: Francesca Perani and Bloomscape Architecture
Photography: Francesca Perani