Located in the South of France, just 10km from the Mediterranean Sea, sits this beautiful Montpellier townhouse. Once a rundown shanty, this sparkling redesign has brought new life to an old space. Lined with endless accordion-style windows, they face out onto the grounds and open up to a pool that sits alongside a living partition wall and cement slab patio; relaxation at its finest.
Various shades of natural wood encase the doorways and window frames, and the flooring is set in a wide-plank blonde wood, while the staircase is a true showpiece with its floating white stairs and railings – creating a creative focal point unto itself.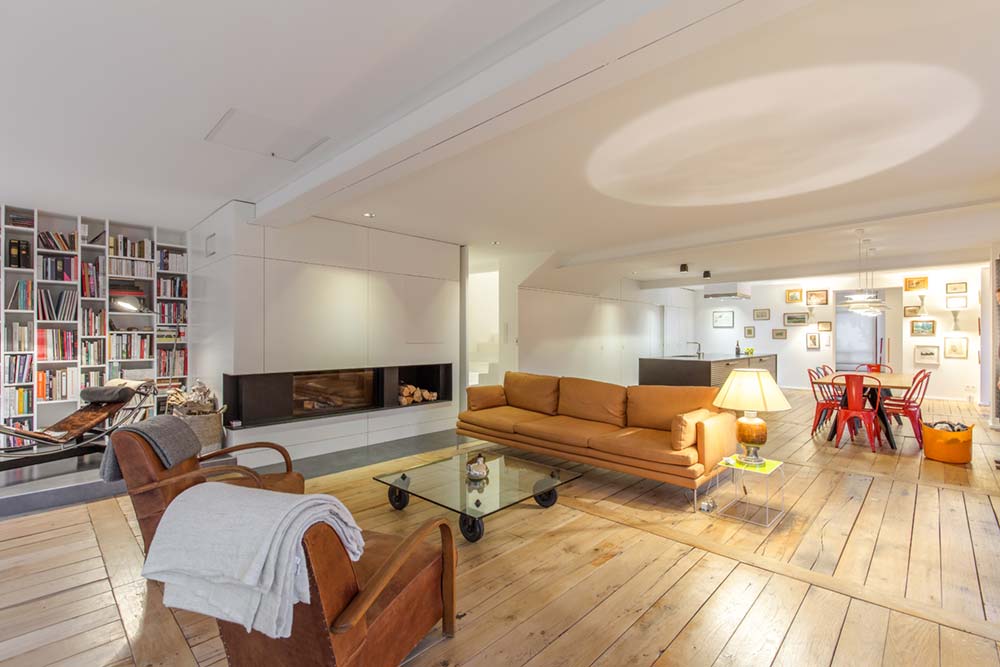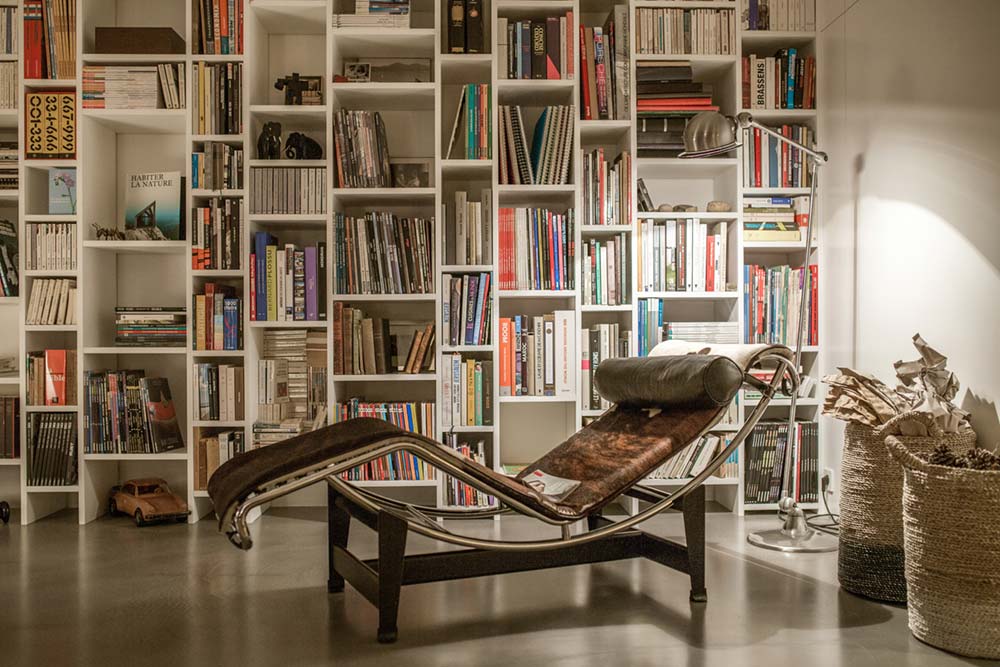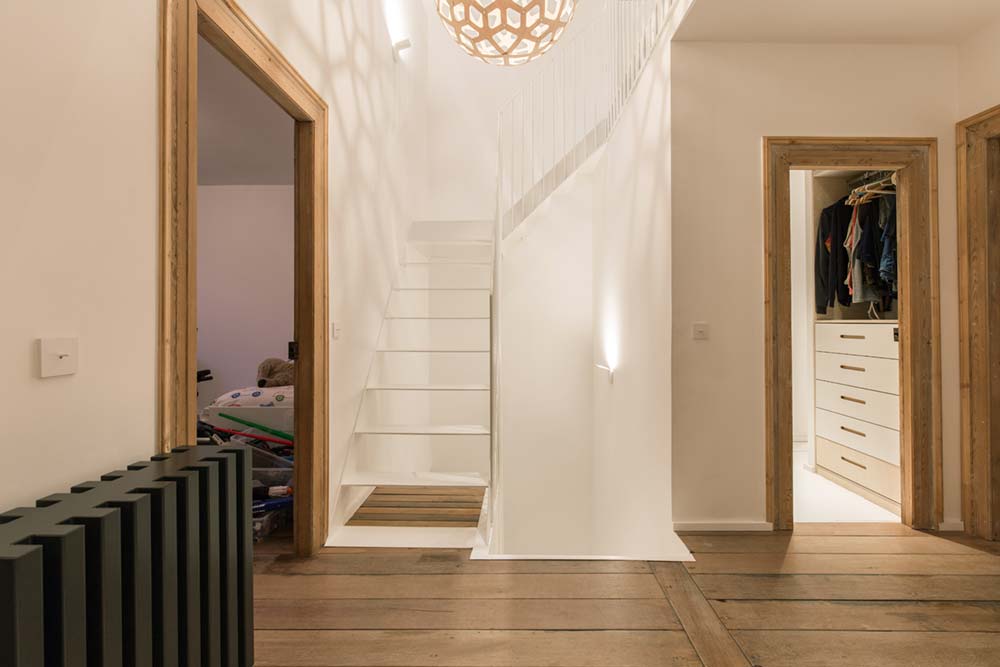 The elongated fireplace, which is set next to a floor-to-ceiling bookcase, offers a warm appeal, added to with the rich caramel leather couch and chairs that grace the living space as well. All of which is set next to a crisp modern kitchen, fitted with a massive black island running the length of the space, and an equally large dining room table set with red metal chairs, harmonizing materials beautifully throughout this home.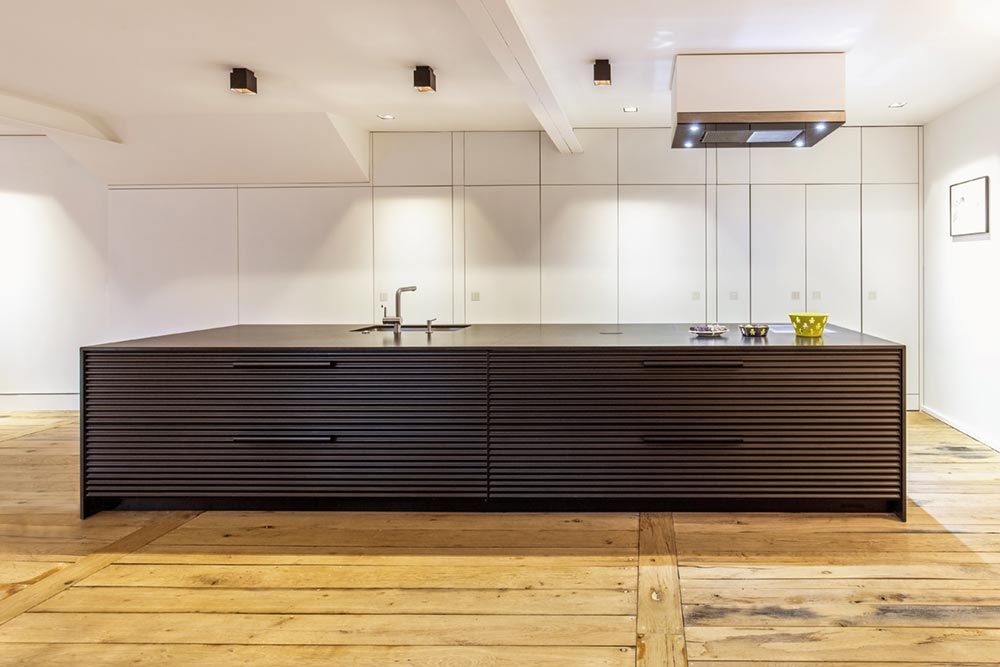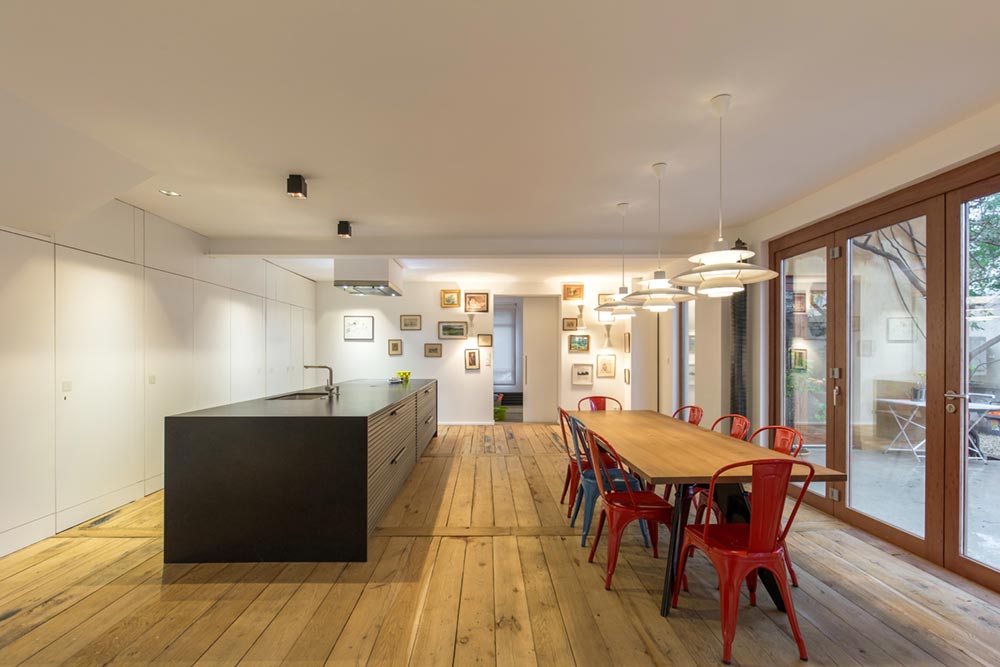 A slightly raised walk-in shower and soaker tub drench the bathroom, planted amidst white tiles, white walls and an elongated white counter sink-base combo that rests on floating wood drawers.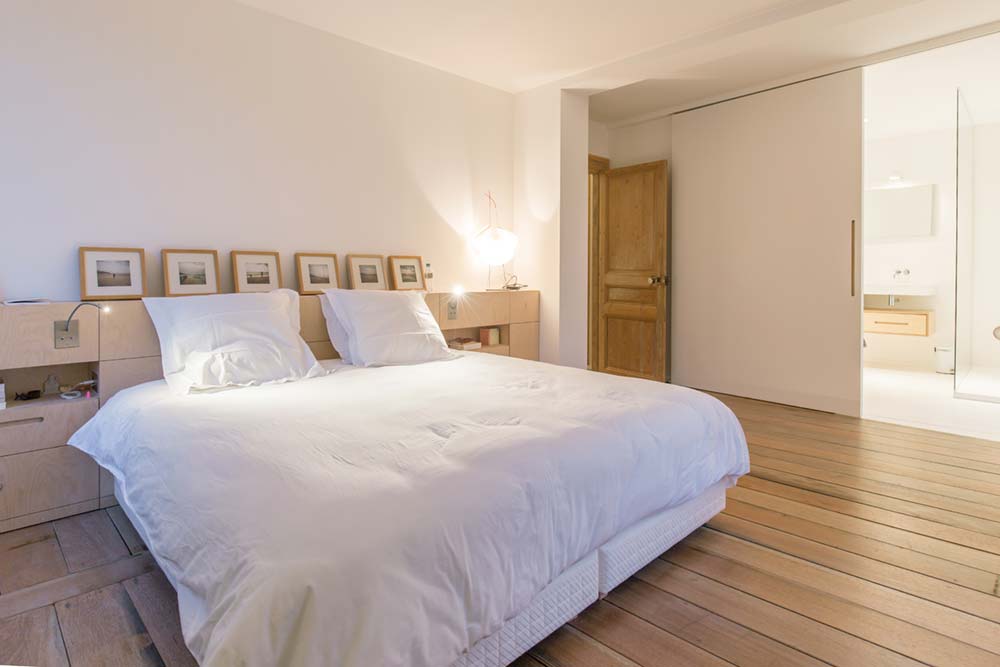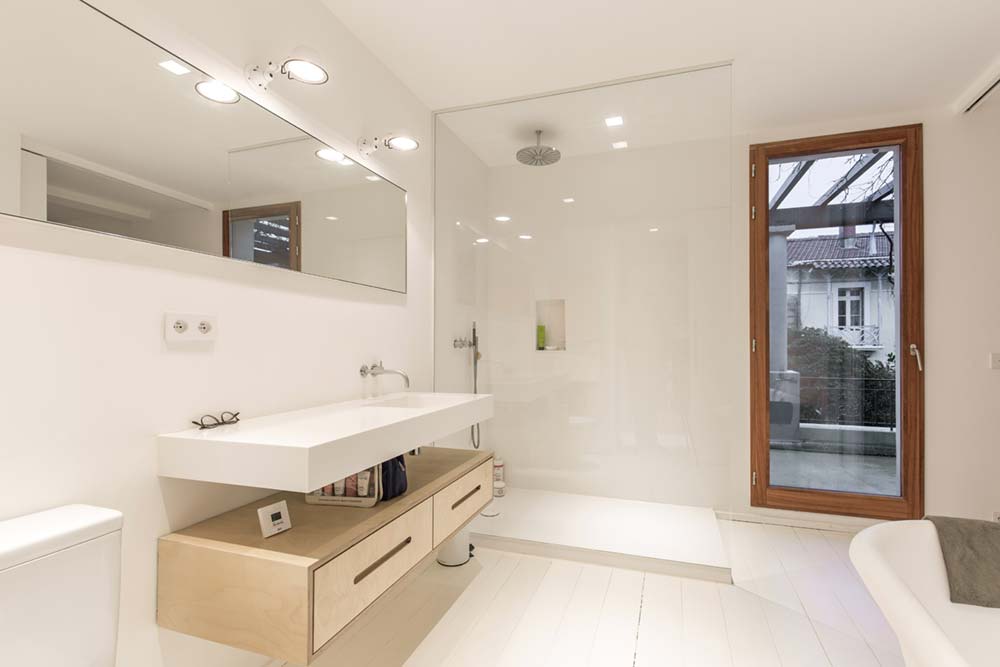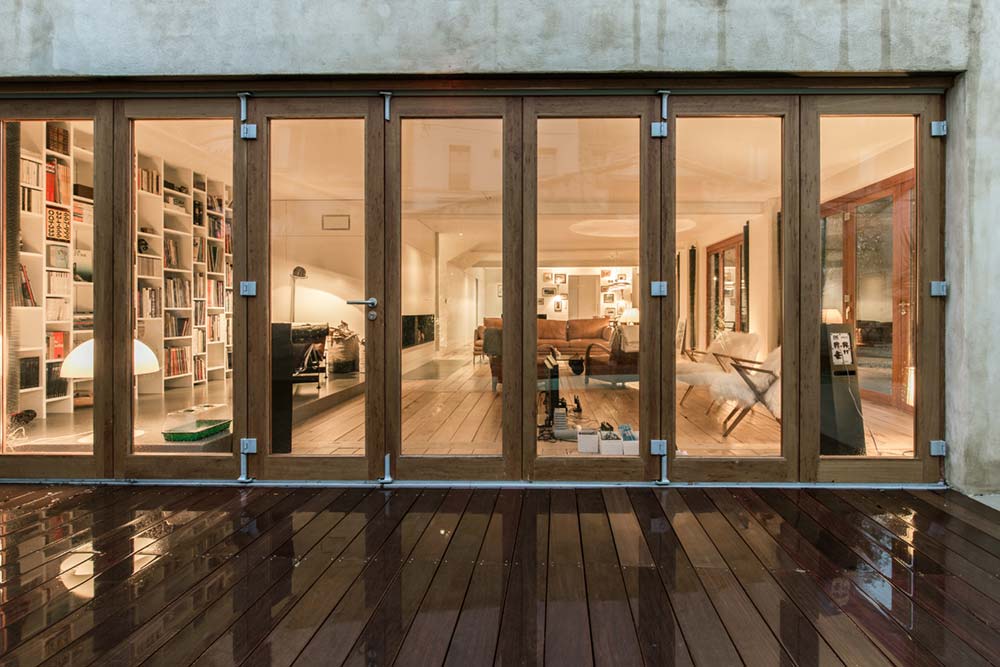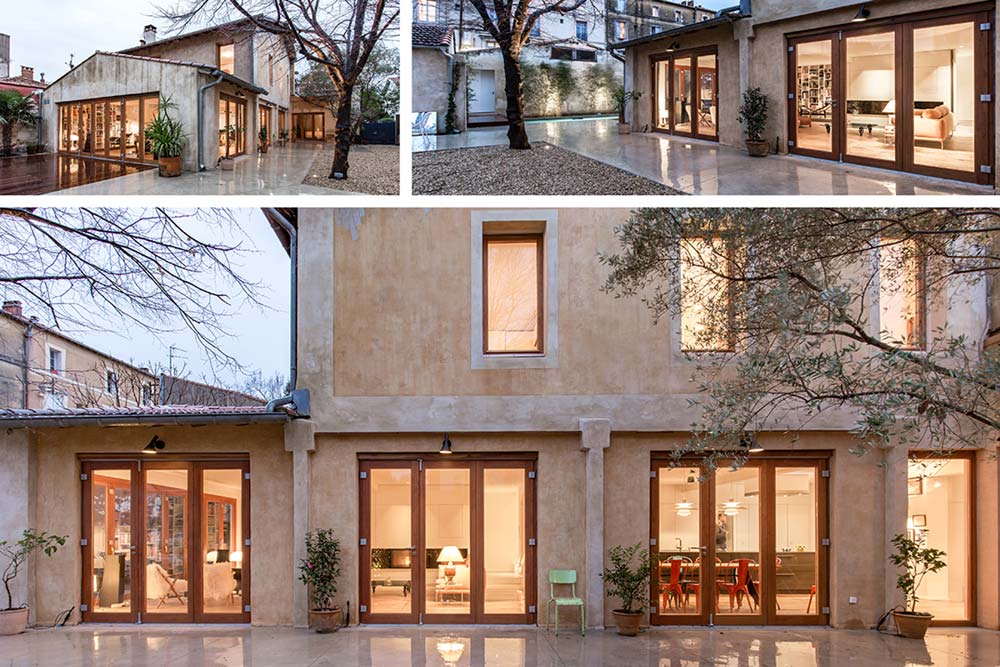 before the renovation: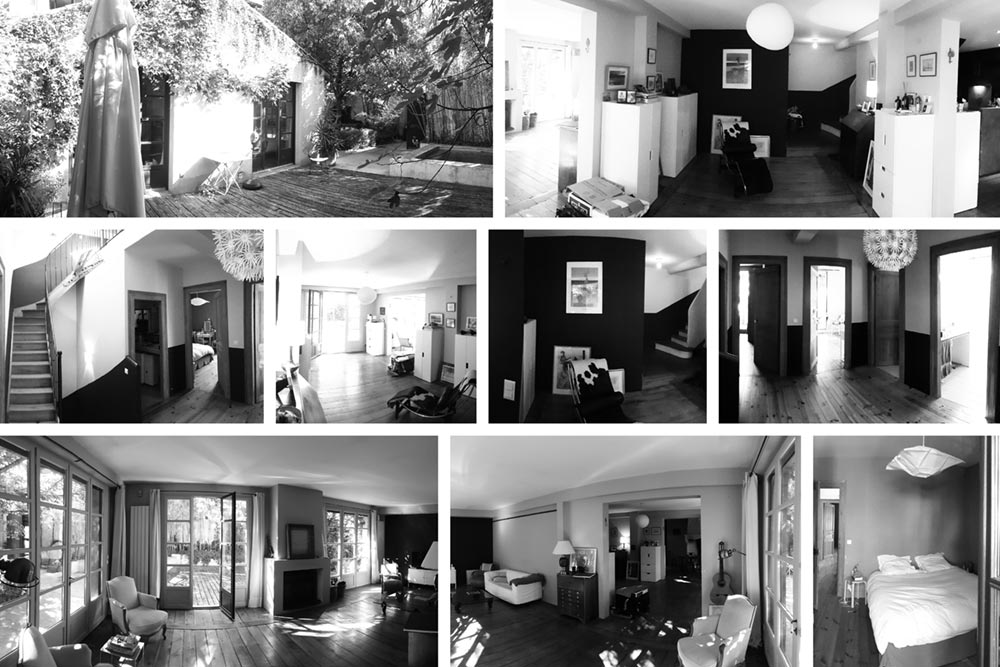 Architects: Brengues Le Pavec Architectes
Photography: RBrengues Photos