Can you imagine living in a home where every window provided you with unparalleled art – courtesy of nature itself? Well, imagine no more, because it can be found within this modern chalet by Atelier Kastelic Buffey.
Located just 2-hours northwest of Toronto, Canada, in Grey County amidst a ski club development in the Blue Mountains, this weekend retreat -slash- chalet, is where a family of five comes to lounge amidst 3000-square feet of elegant black and white interiors and exterior timber.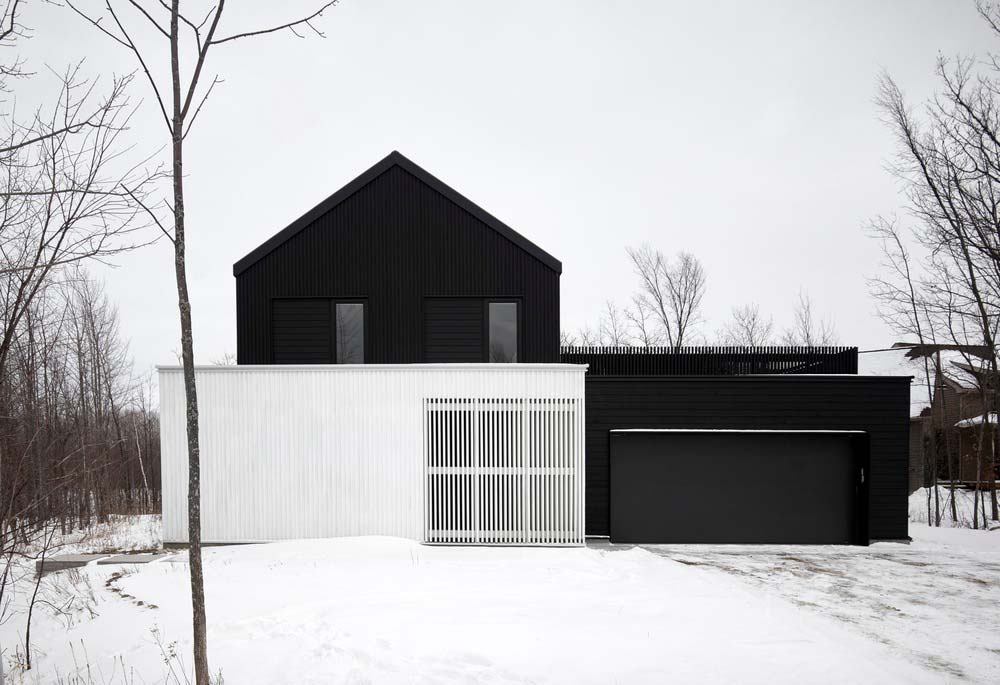 Surrounded by coniferous trees, these luscious living creatures provide the backdrop year-round, offering up bright colors in the fall, snow-lined branches in the winter, and a green-laced visage the other two seasons.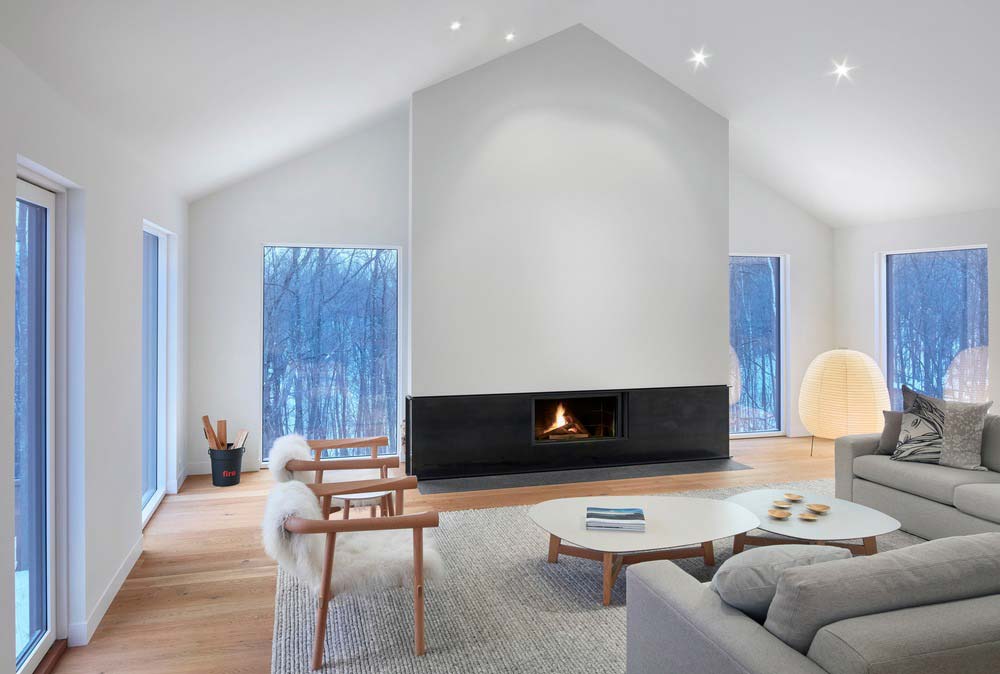 With an aim to respect the earth and the beautiful bounty it provides, Eco-friendly design was implemented into the home such as – radiant floor heating, a wood burning fireplace, and a ton of natural light that also provides the ventilation needed through the massive windows.
Vaulted ceilings also maximize the view, and minimalist furnishings with muted tones and natural materials keep the space a serene environment throughout, while wide-plank oak floors deliver a chic cabin feel to this home away from home.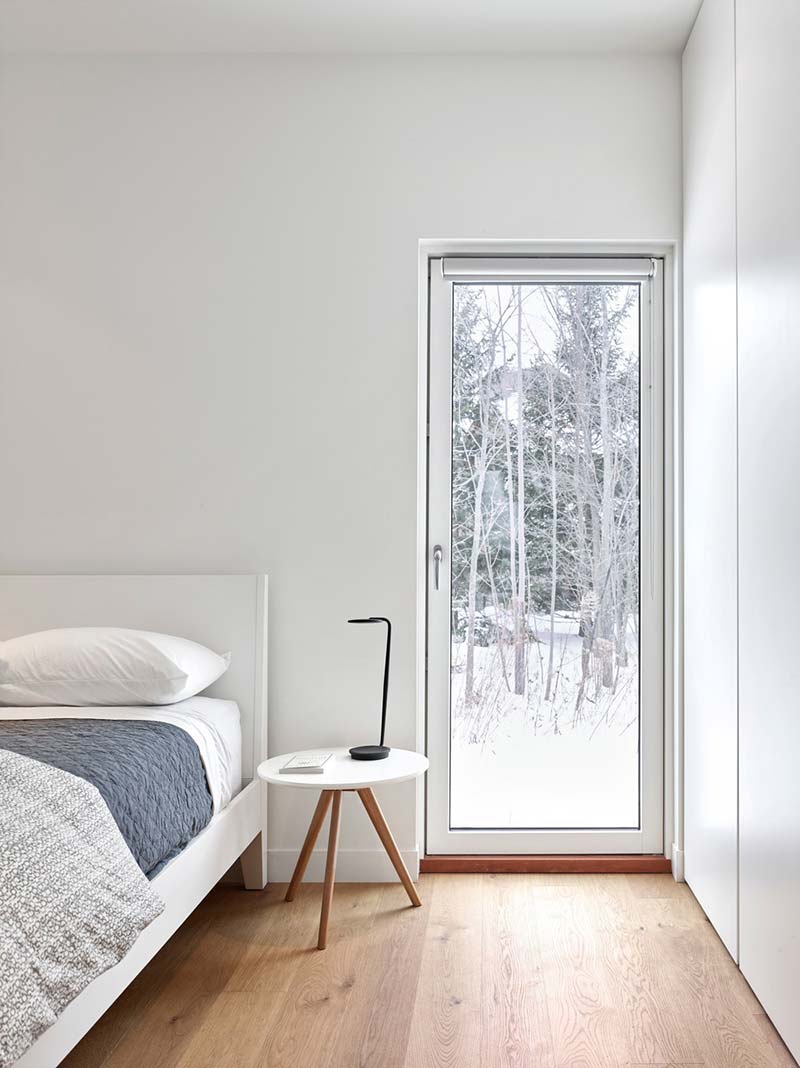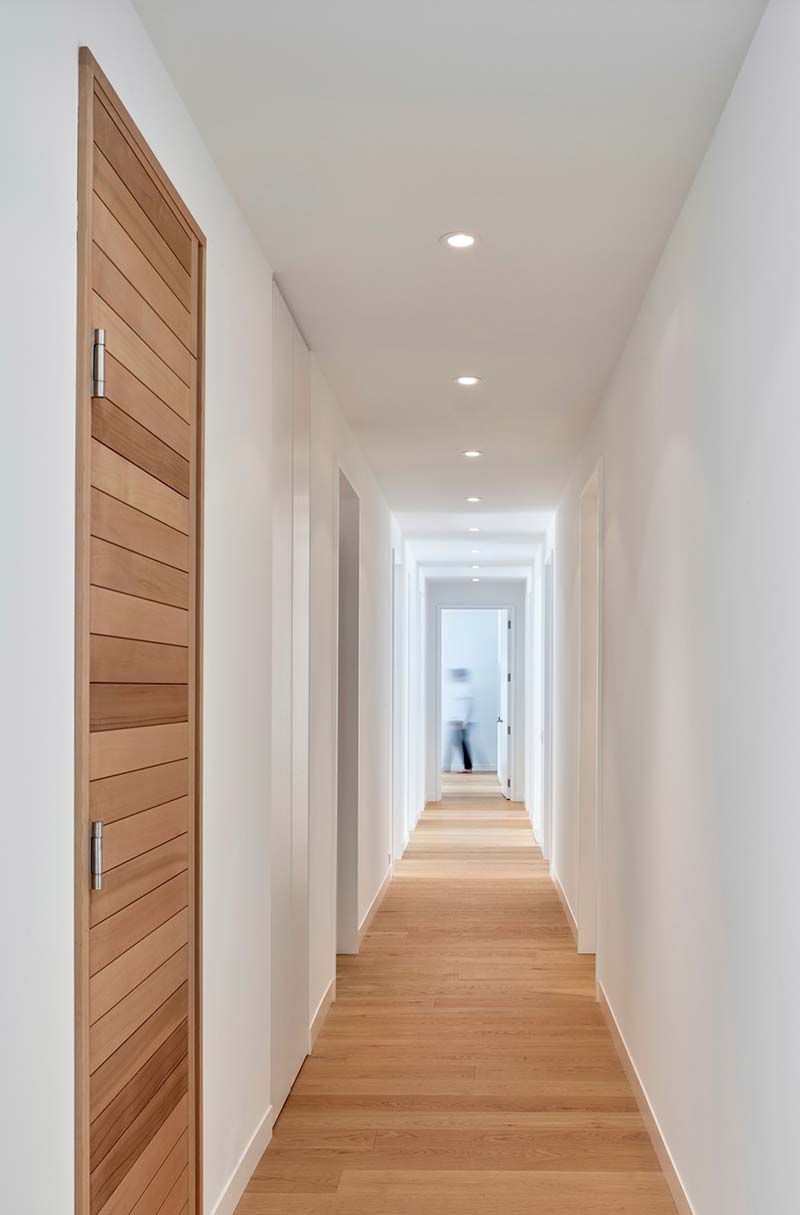 Oh, and let's not forget the sauna – adding a "steamy something" to the space while providing additional tranquility to an already relaxing environment, making this beautiful chalet the ultimate getaway home.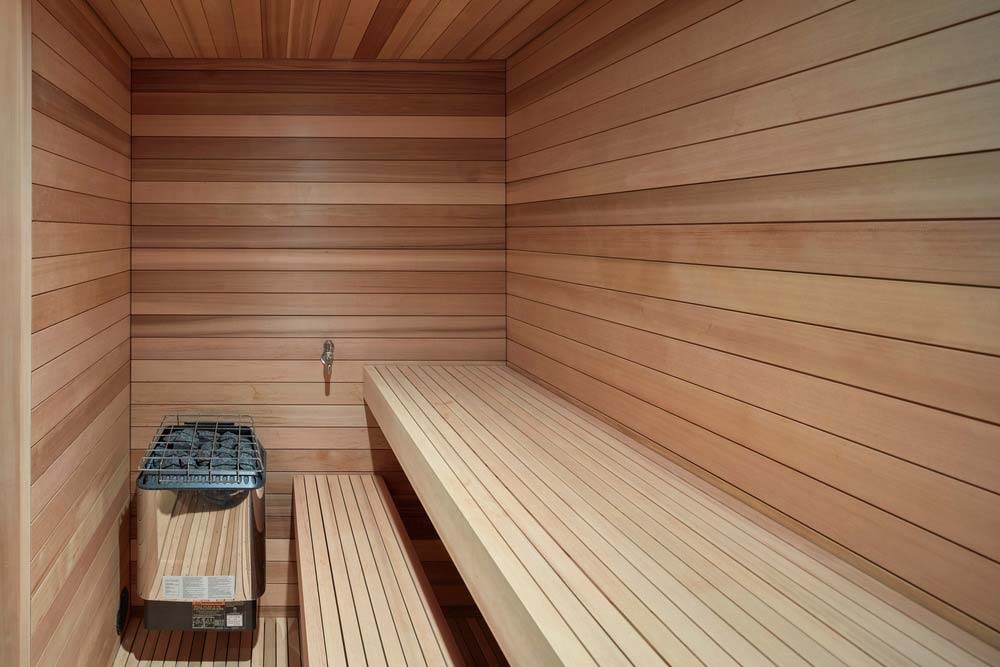 Architects: Atelier Kastelic Buffey
Photography: Shai Gil