Clean cut and under control is what Treetops House is. But don't let the name fool you; this isn't your average 'tree house' by any stretch of the imagination.
Rather, this 3-bedroom bungalow has enough charm to outshine Prince Charming himself, and offers a weekend retreat for the couple and their wee pup to call home – all of which is orchestrated around Mount Martha's bay views surrounding the Mornington Peninsula.
Such sweeping views can be seen from the outdoor patio space, which opens up off the living room that is set next to the dining room, where both spaces allow for an indoor or outdoor dining experience with said view.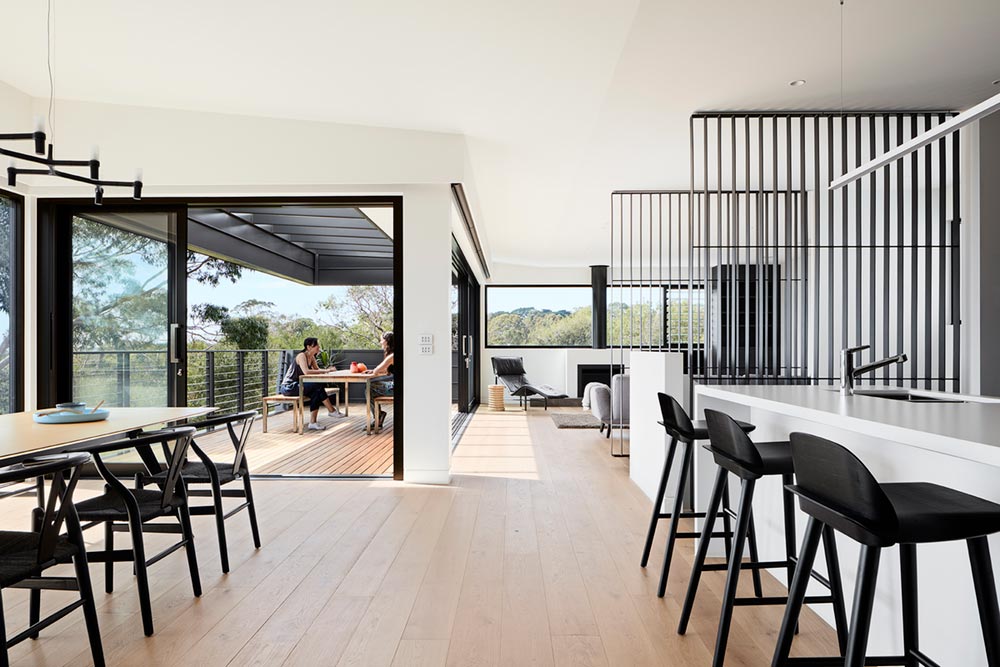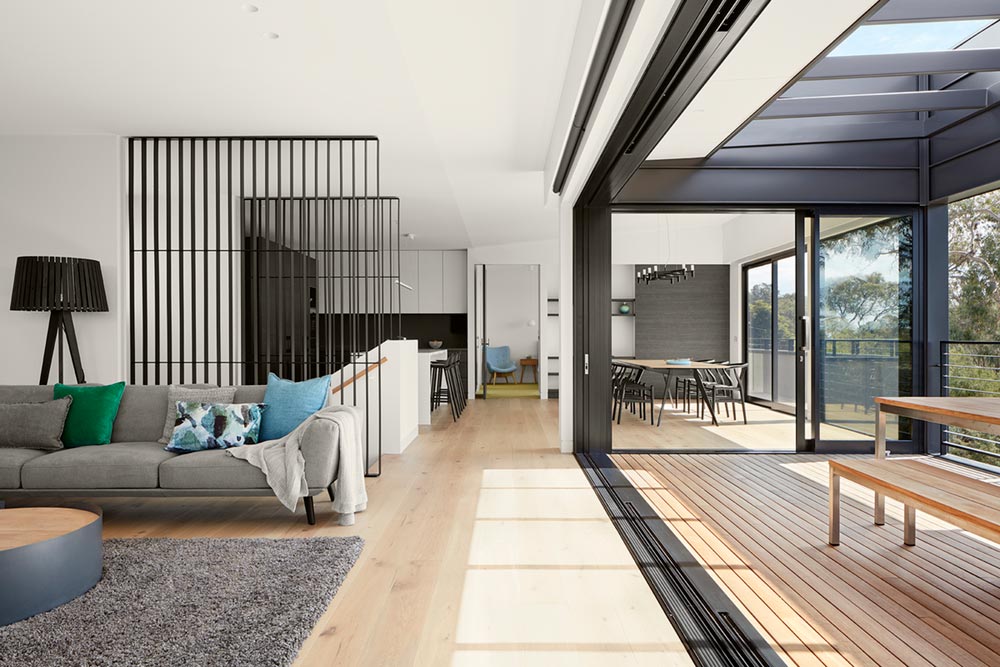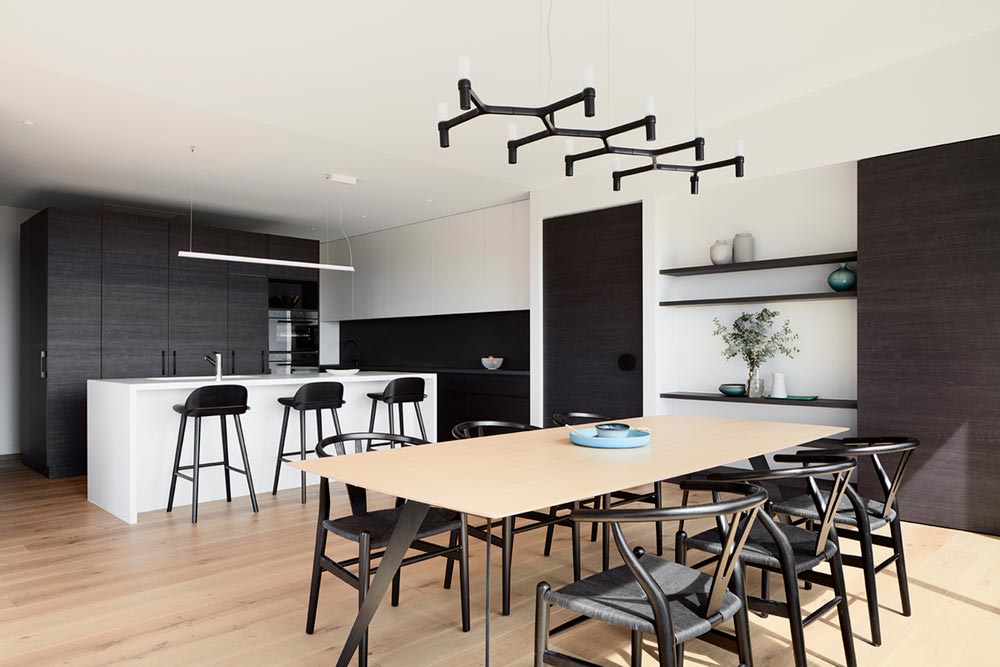 With a desire to regularly entertain in the home, this modern house was constructed with that in mind, and shows in its open floor plan.
See-through wall dividers connect the main living space and kitchen, and ample seating is set along the elongated white island and ebony cabinetry, as well as rows of dark wood chairs surrounding the modern light wood table allow for many guests to mingle.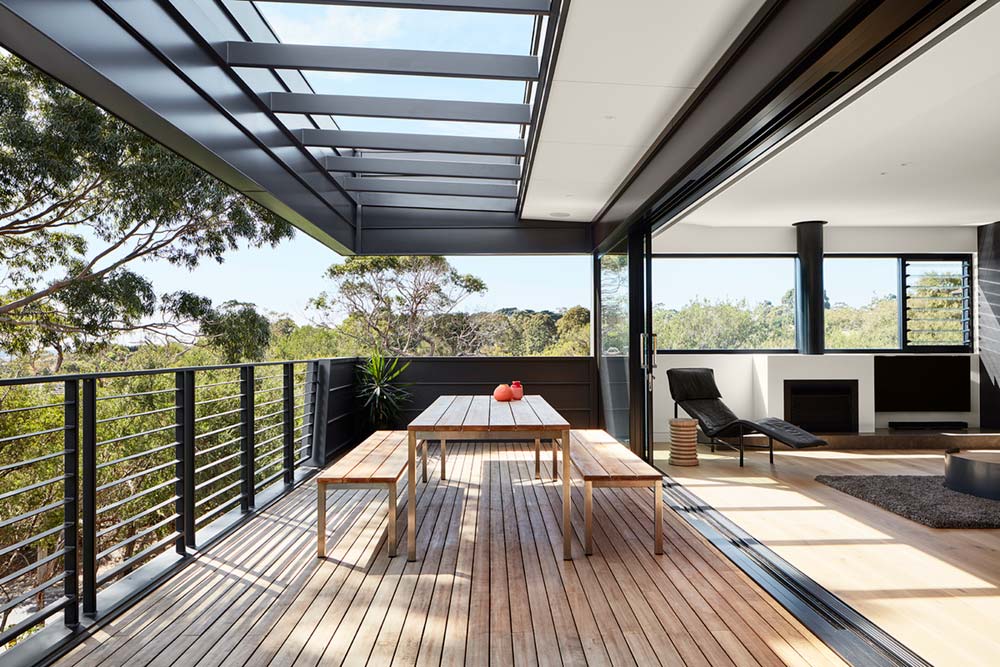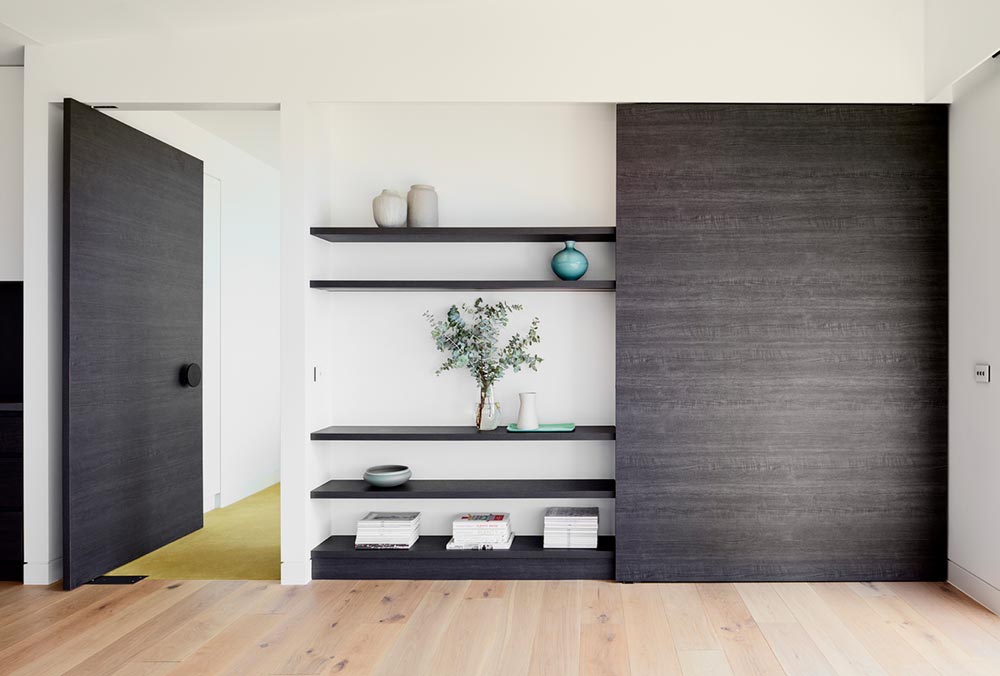 The bathrooms also mimic similar clean lines and familiar color schemes found throughout the home, with white walls, modern sinks and a soaker tub to sink yourself into – all set in rich grey tile work.
A splash of lime green sets the tone for the hallway cellar, curved around a black glass door leading to the couples prized wine cave; delivering mystery and surprise all in one.
Australian entertaining just got a whole lot more fun at the Treetops House, coupled with a fireside glass of wine and a view that goes on for days.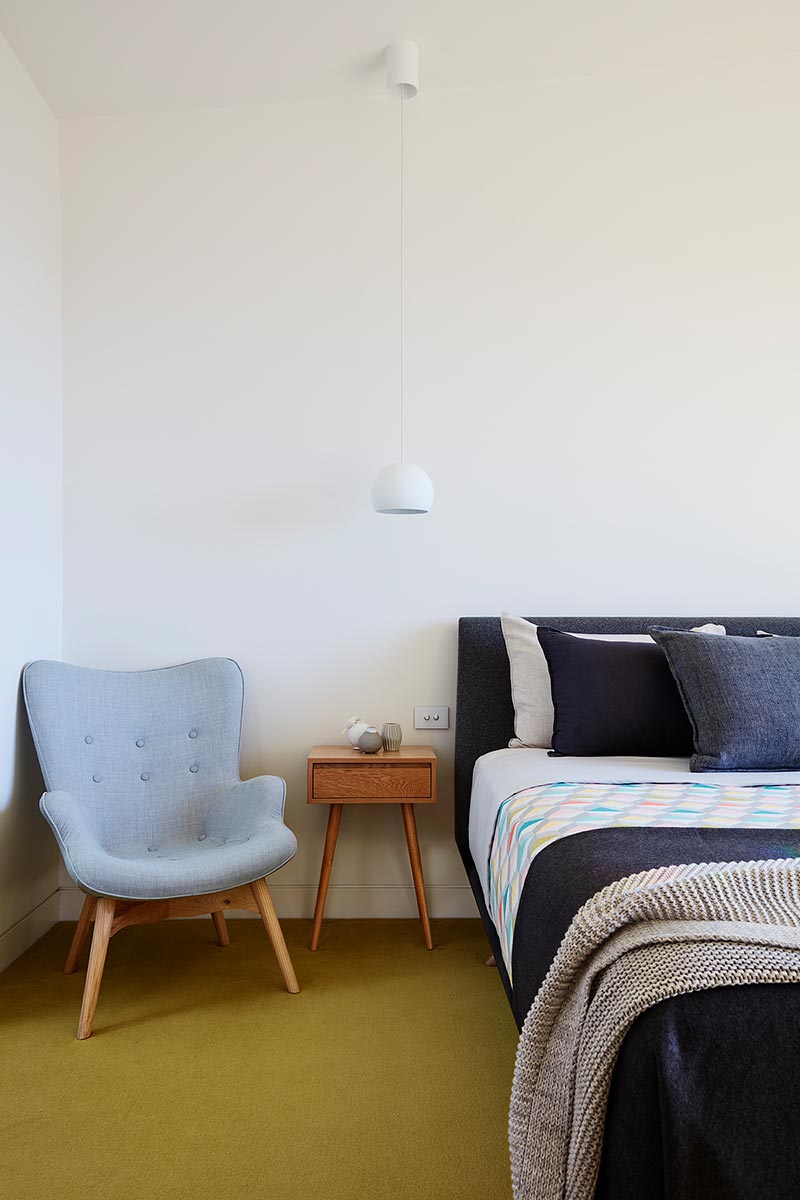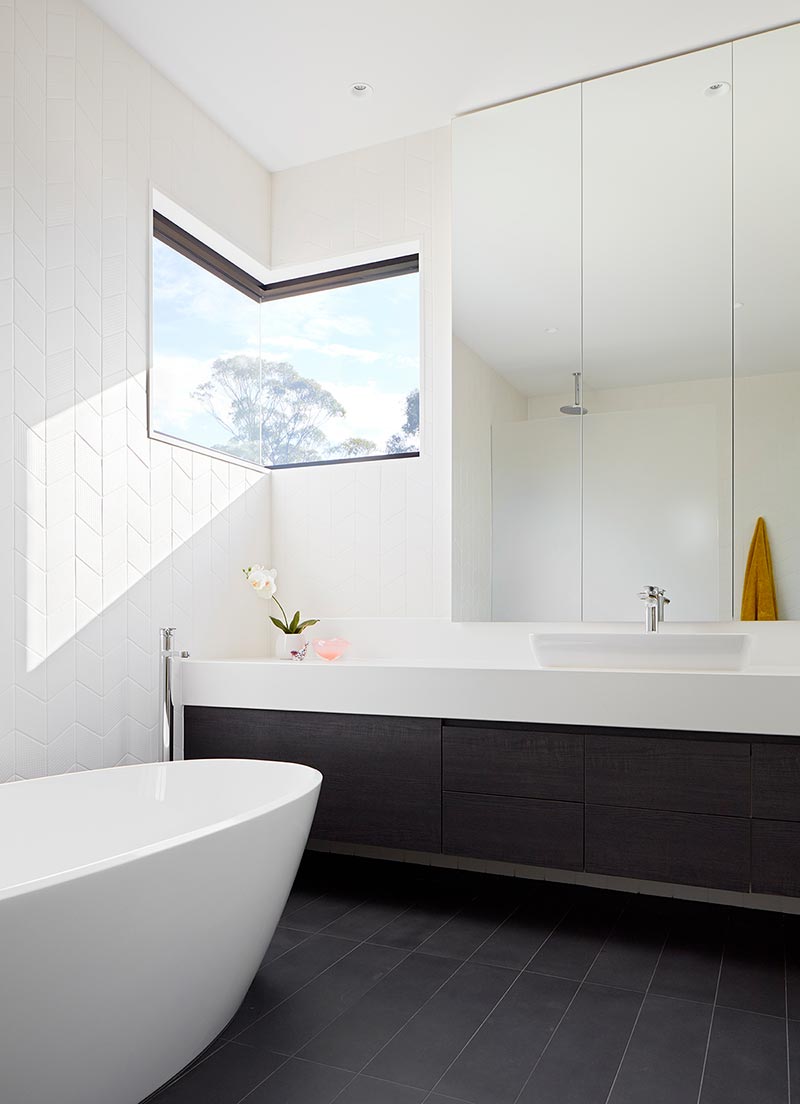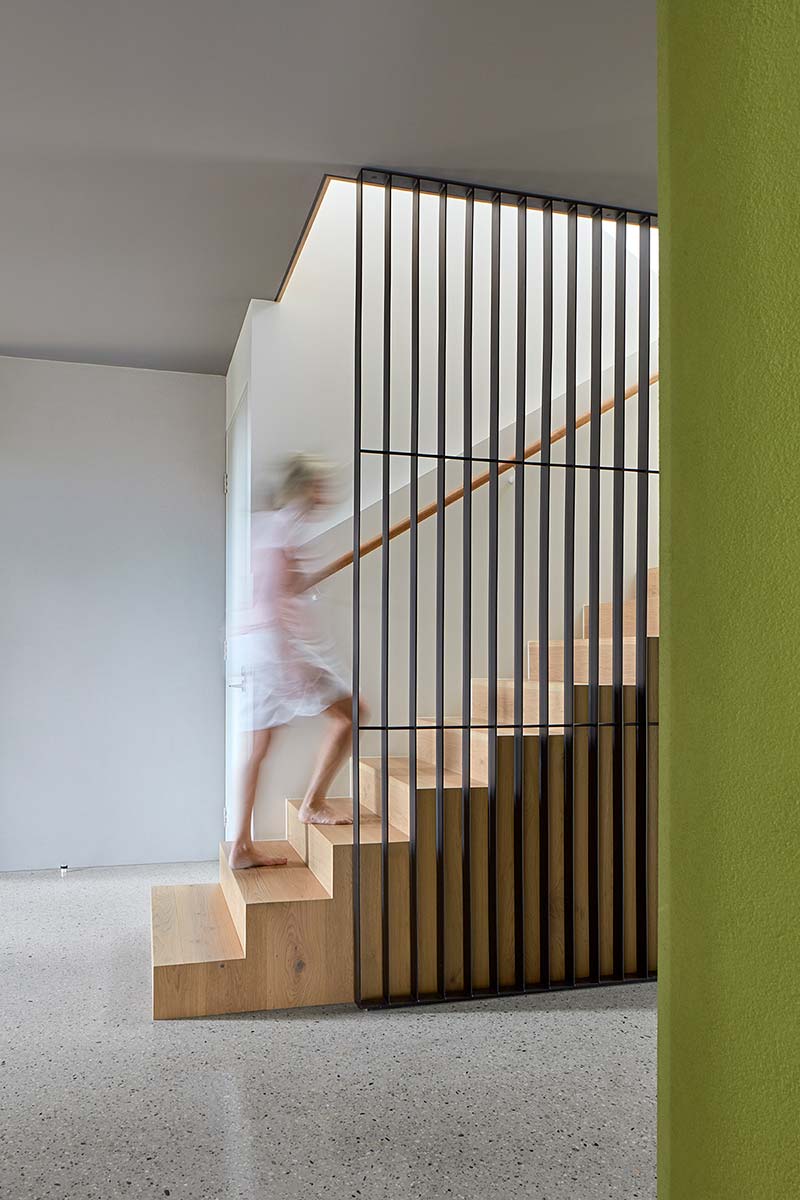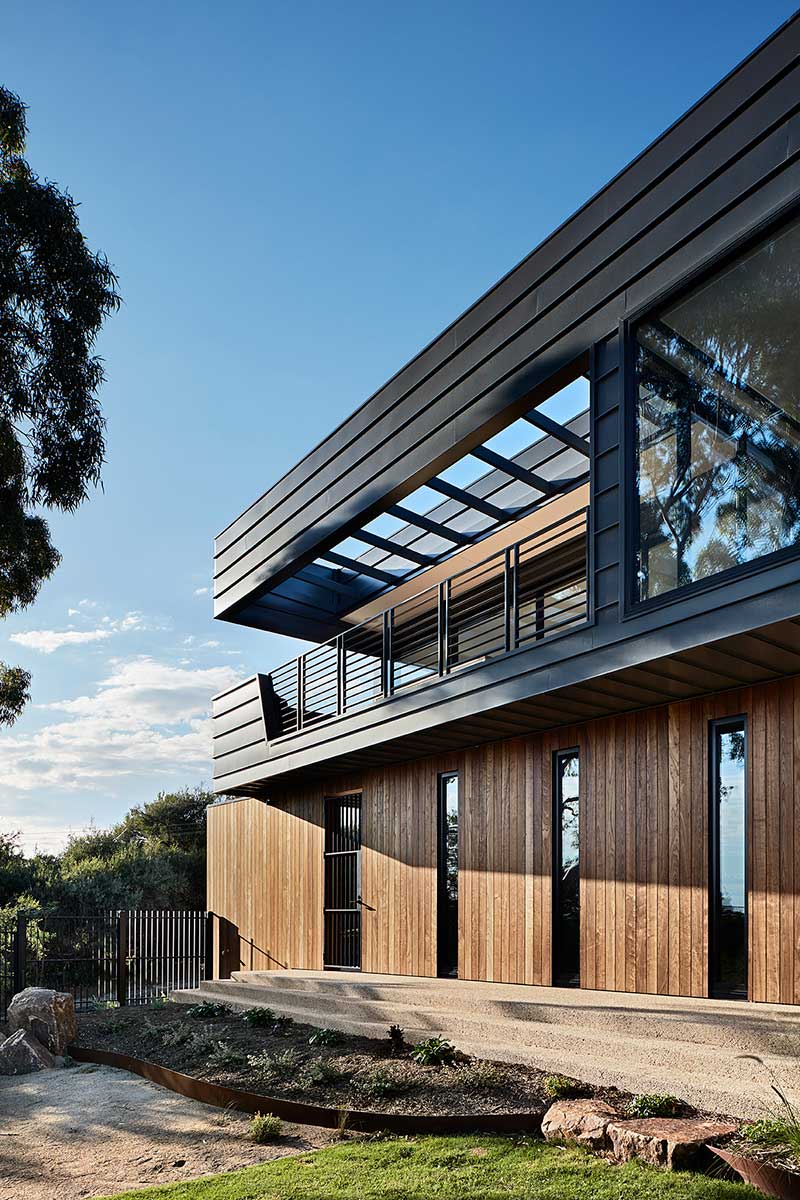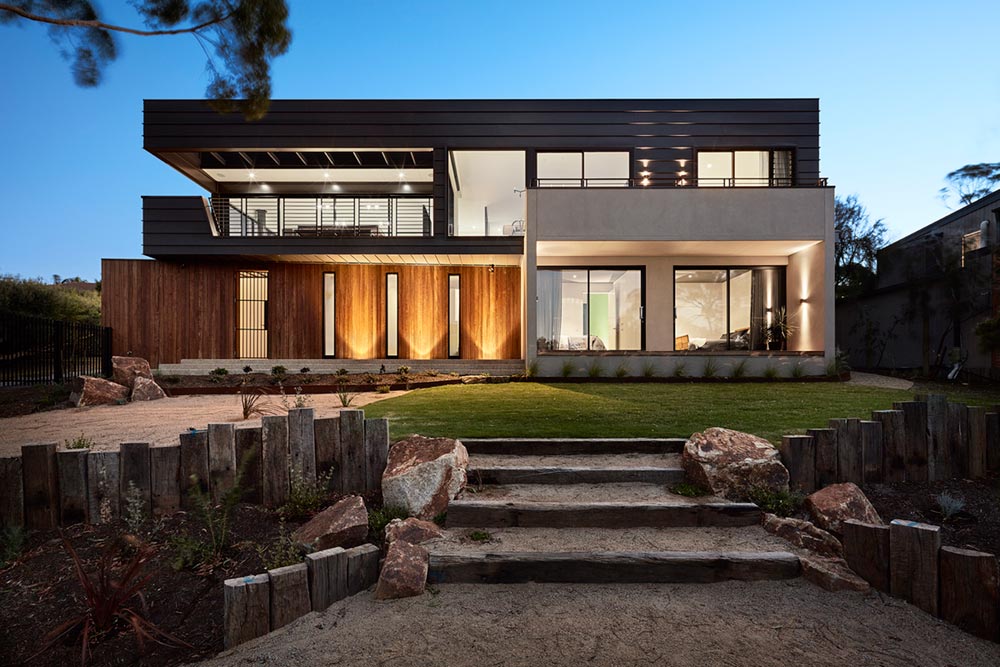 Architects: Bryant Alsop
Photography: Jack Lovel