Sophistication never looked so homey as it does within the luxury interiors of this family home, where a commercial building in downtown Toronto has been converted into an apartment that feels much more like a house than a city condo.
Outfitted for a family of four, their desire was to enjoy the comforts of a well laid out home, while enjoying the conveniences of the city, and this space delivers on all such fronts.
Appearing much like a New York apartment with its grand entrance way, covered winter patio space, rich textures and features found throughout the home, this East Coast lair is nothing short of stunning.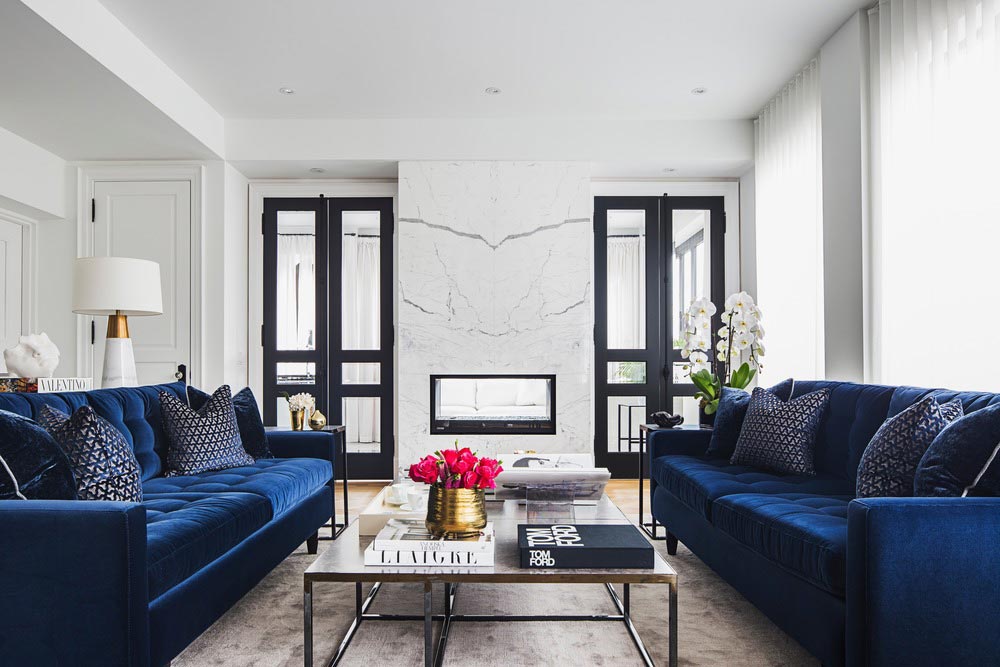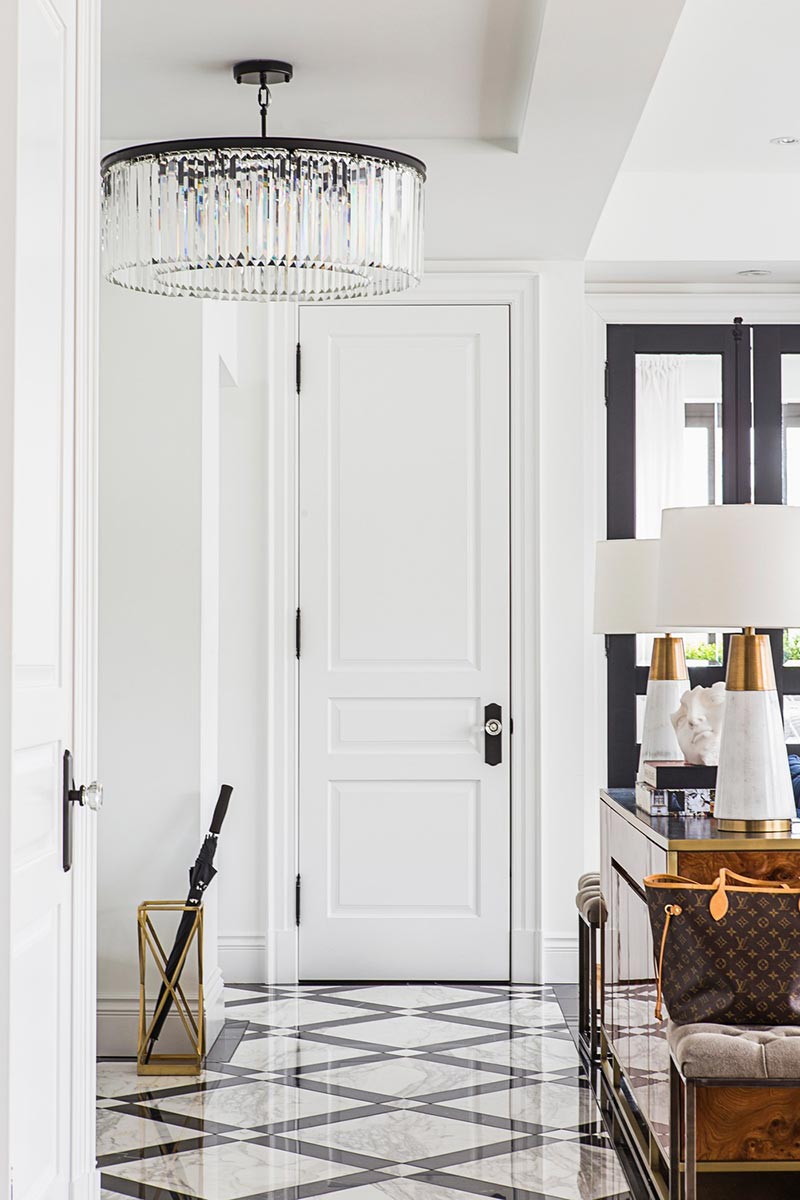 Marble and herringbone wood flooring can be found underfoot, a deep blue suede sofa offers comfort and style in the living room, heavy black framed windows surround the space, brass lighting fixtures accent it, along with rich walnut cabinets in the kitchen and an exquisite ensuite – all come together in this three-bedroom, two-bathroom home, equipped with a direct elevator from the city street straight into this residence haven.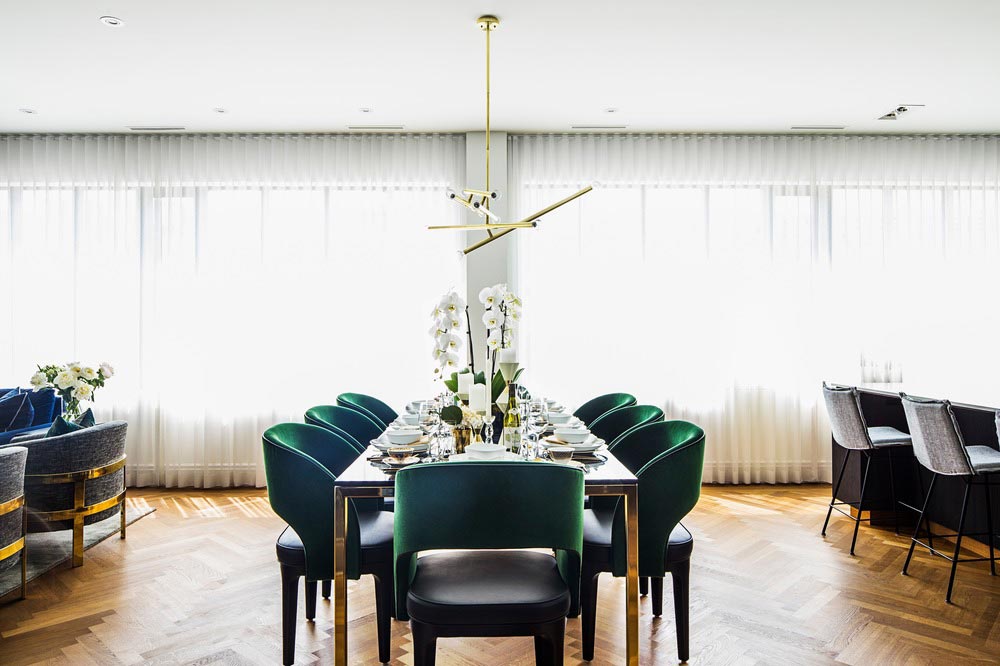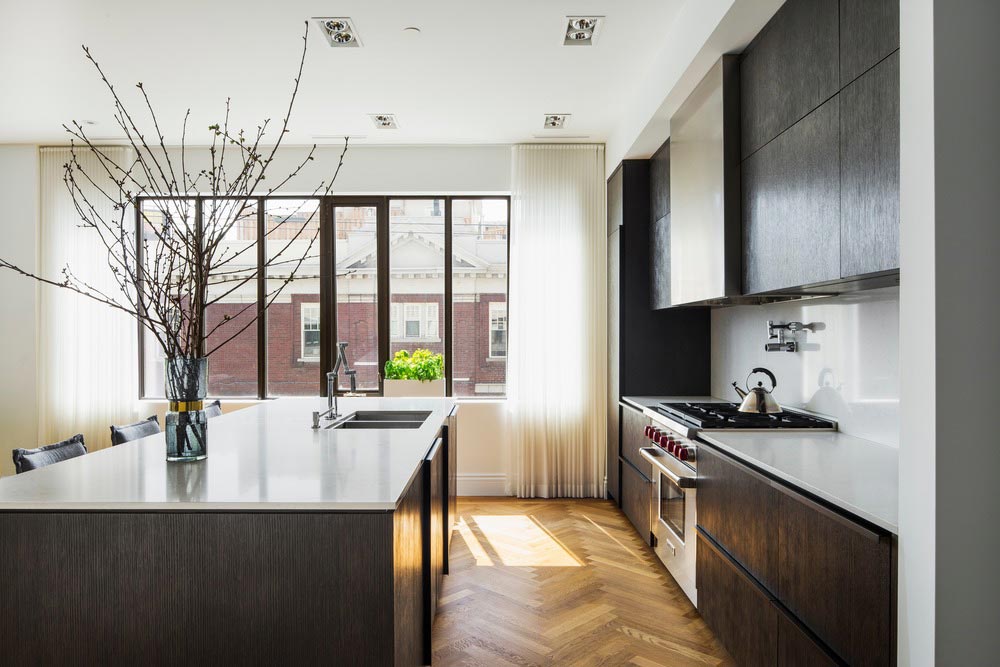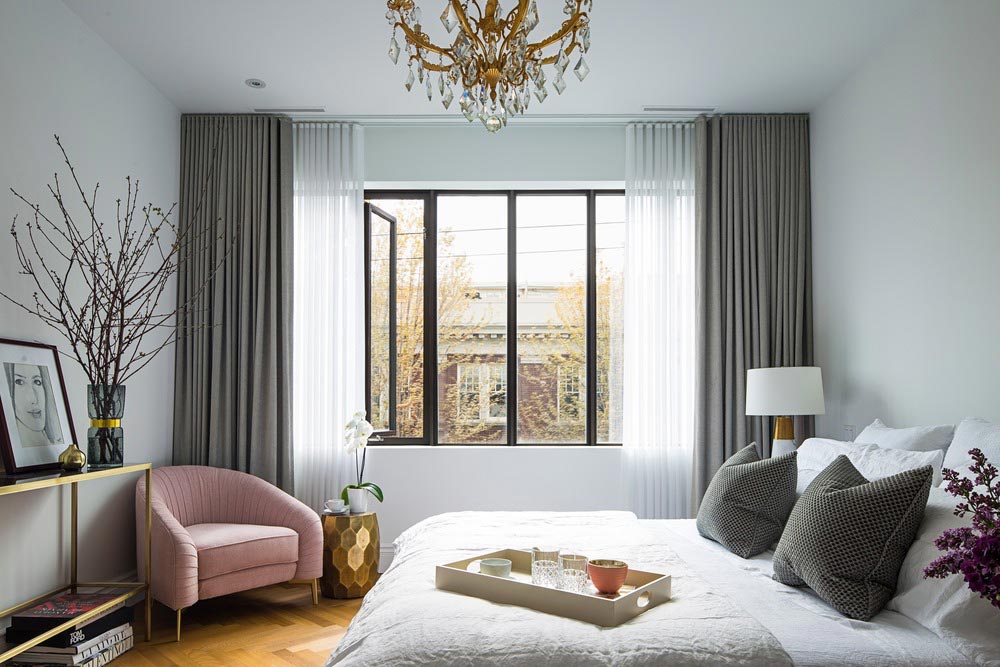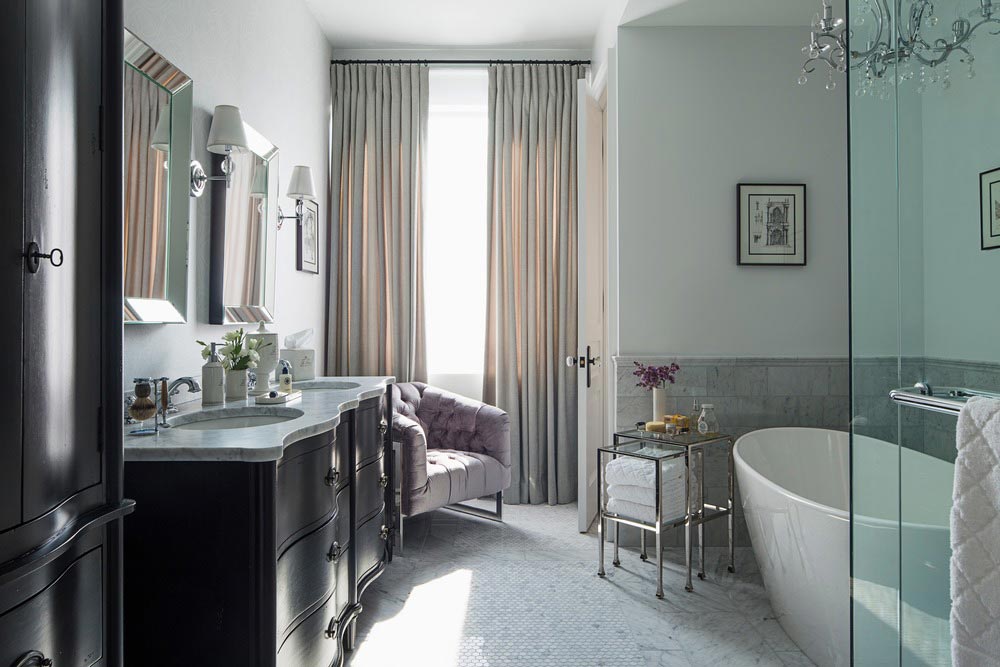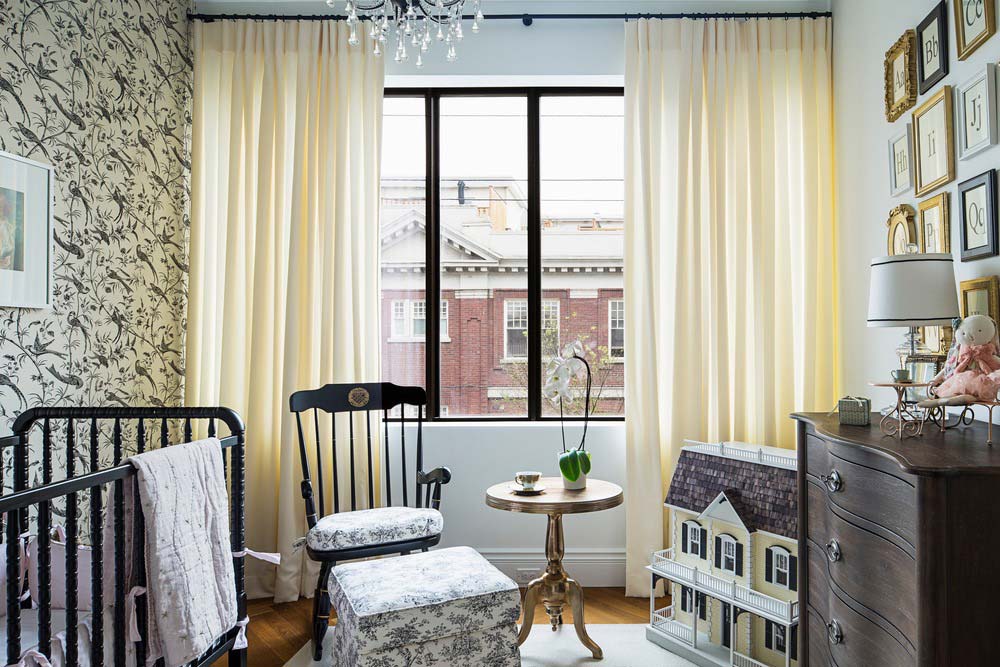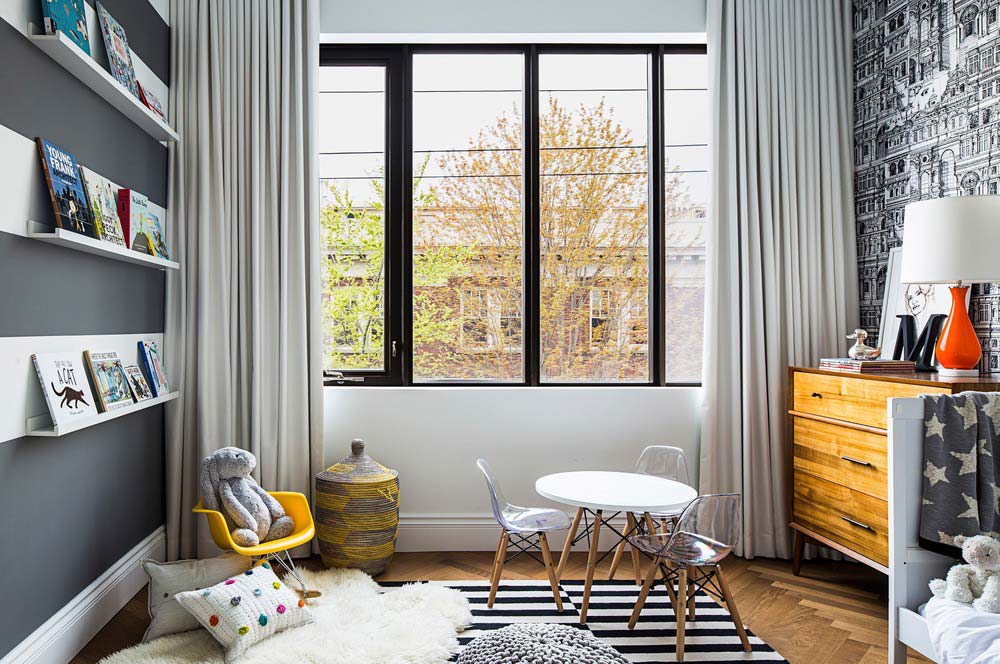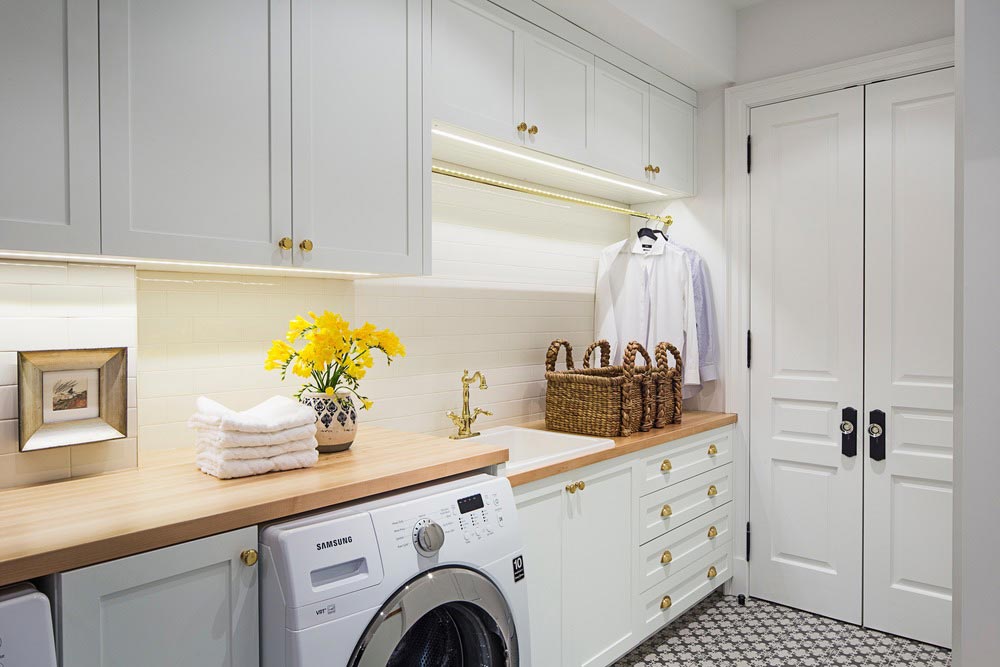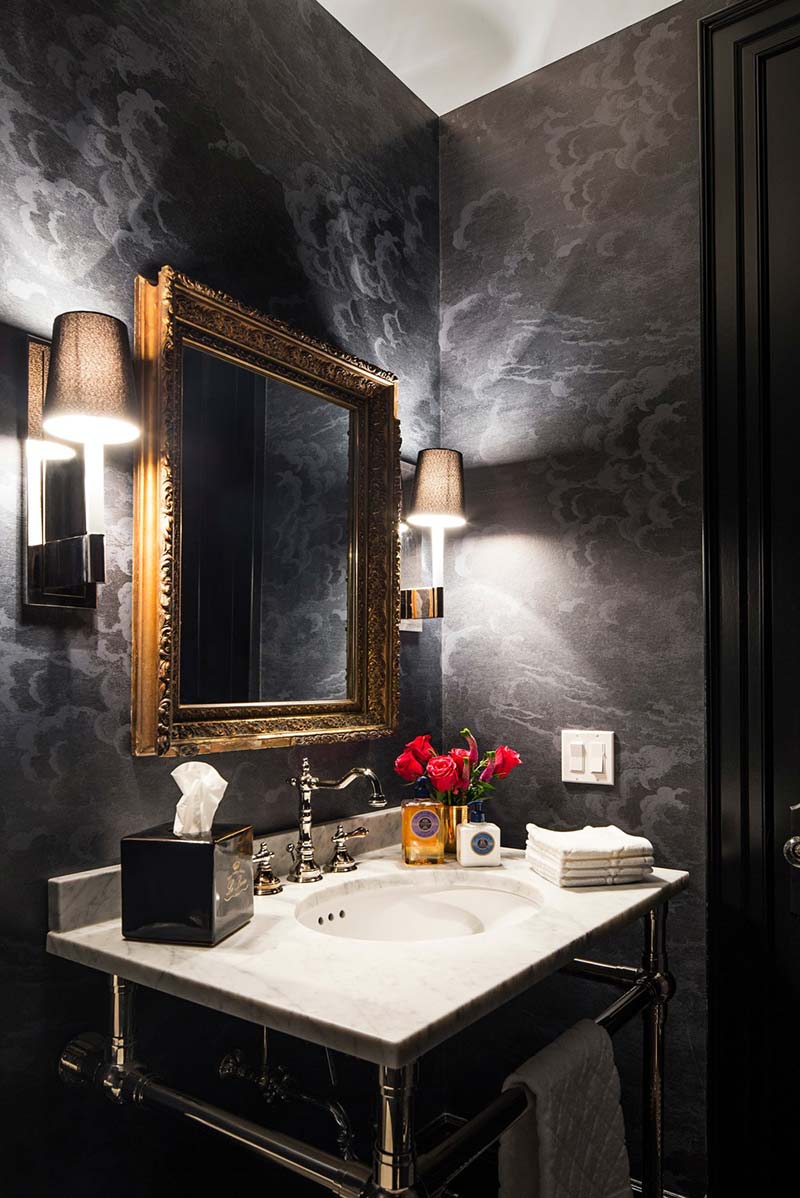 Architects: Audax
Photography: Erik Rotter