Welcome to this beautiful mountain home, where rustic meets industrial meets country charm.
Filled with heavy timber vaulted ceilings in the main living area, almost giving it a ship-like appeal, along with gable trusses outside and natural stone throughout the home, there is little separation between the natural beauty of this space, and the topography that surrounds it, no matter what side of the wall you find yourself on.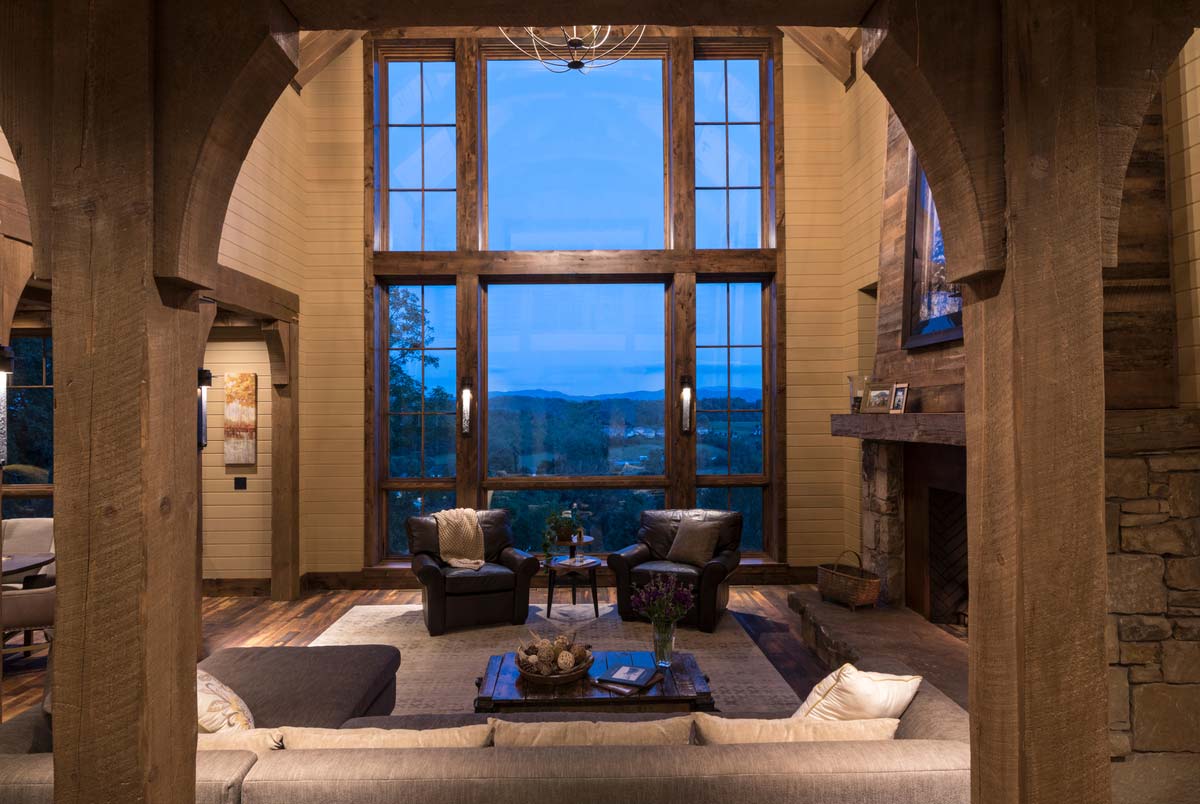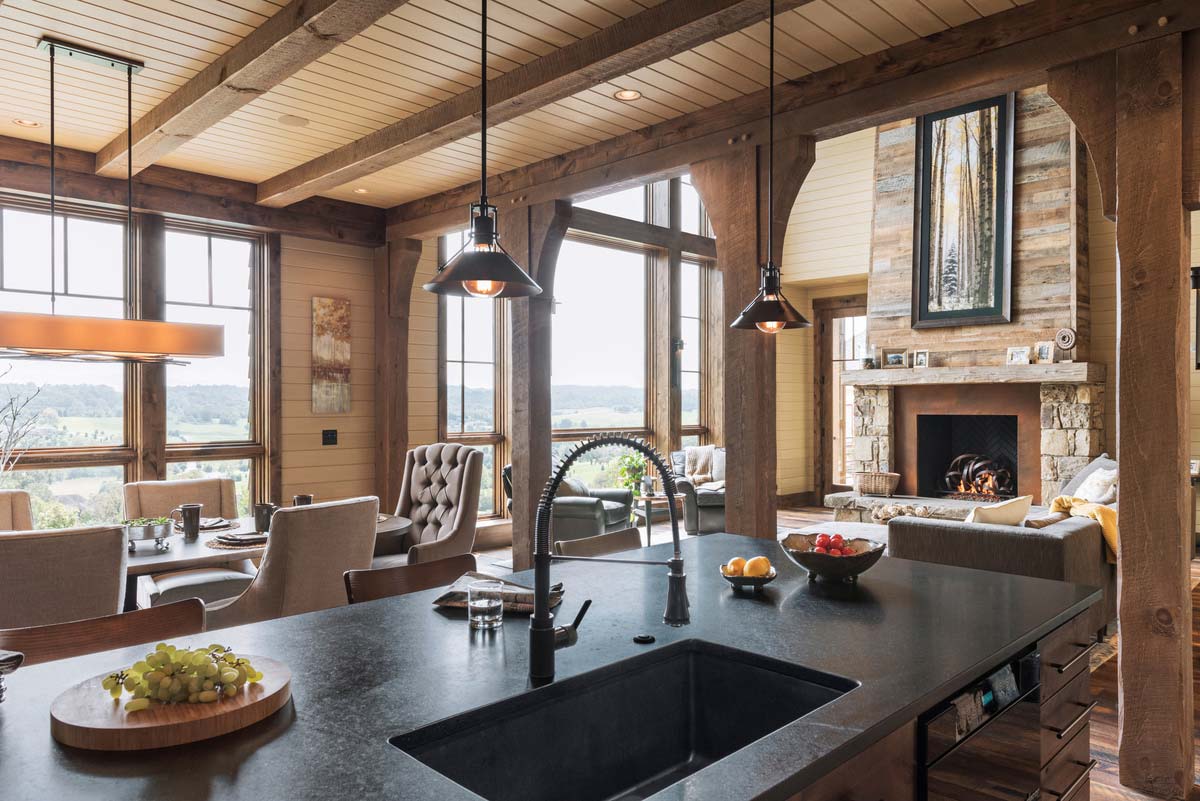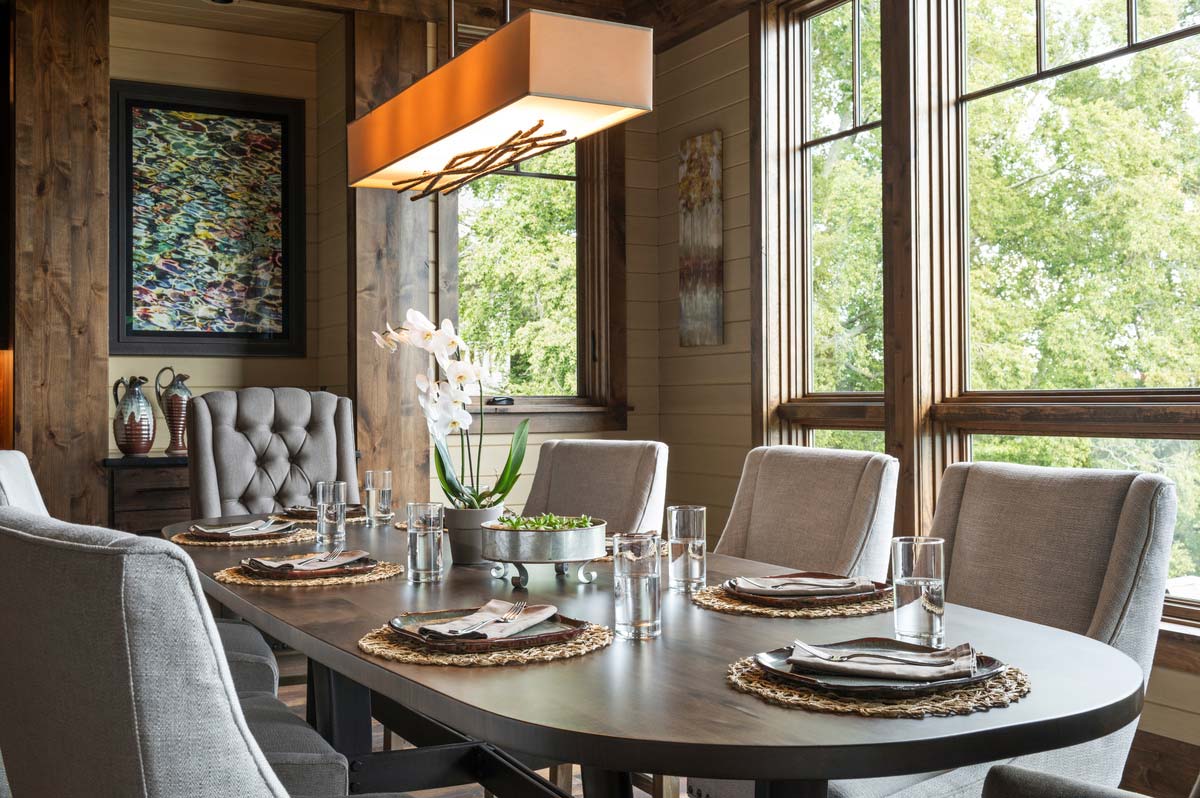 Built for a busy family of four who like to entertain, the home extends itself to an ideal social setting. Whether splashing in the infinity pool, lounging around the deck that goes on for a country mile, mingling around the stony kitchen walls or warming yourself beside the ample fireplace – East Tennessee Residence is definitely all things entertaining.
Aside from the fun nature of this space, the design elements that go along with it – such as the oak stairwell stained in mismatched tones and set with metal railings, adds to the industrial and rustic complimentary appeal found throughout the home, giving it old-world charm with a modern twist!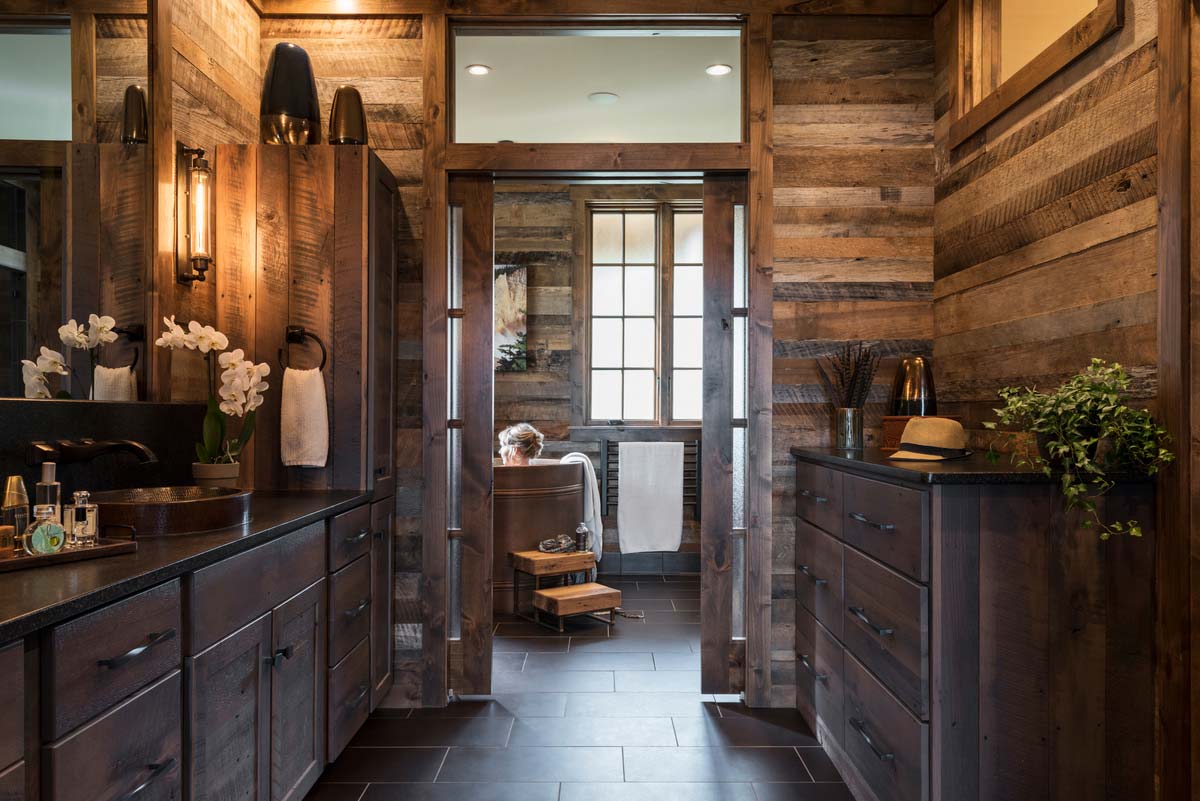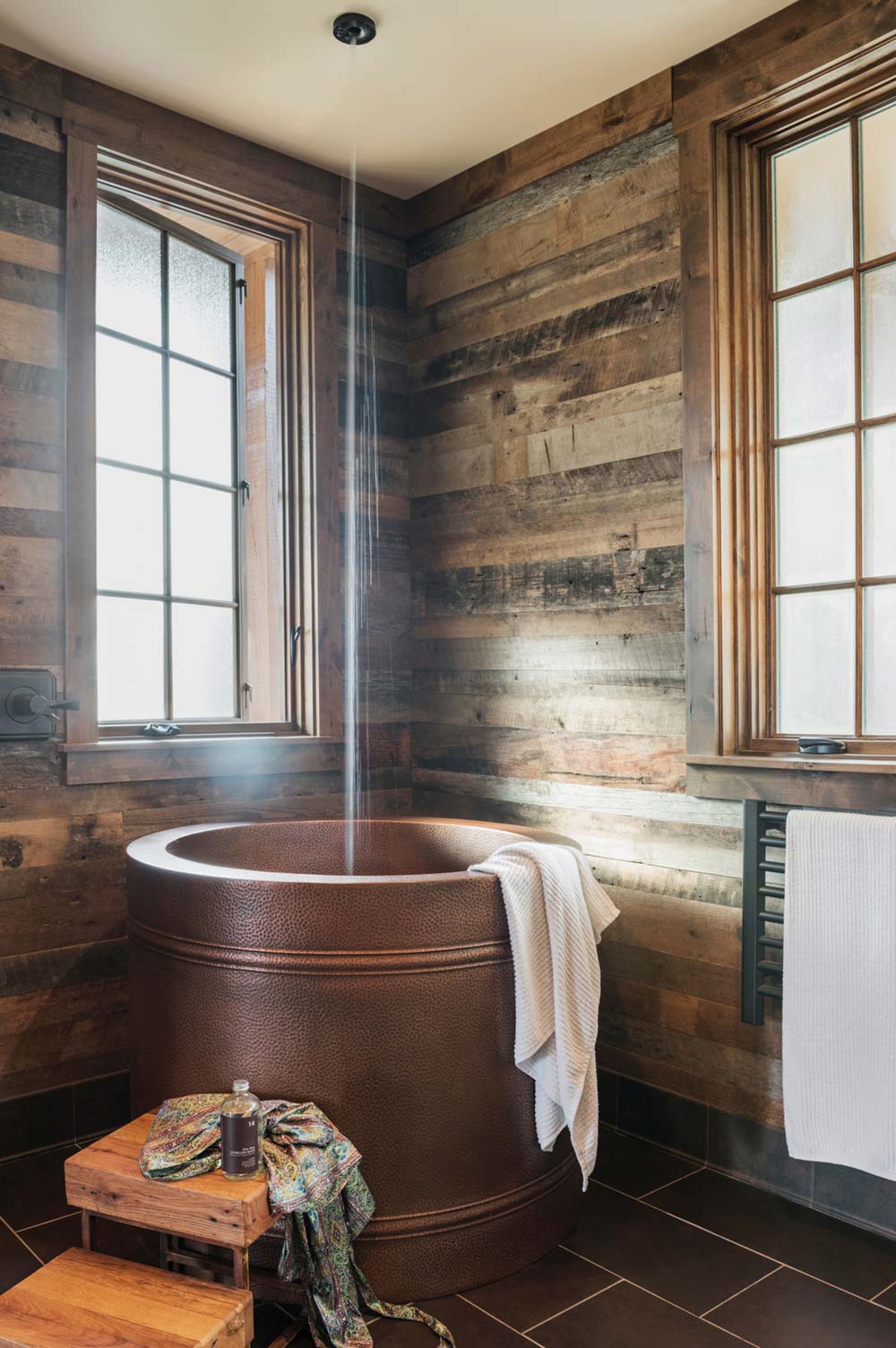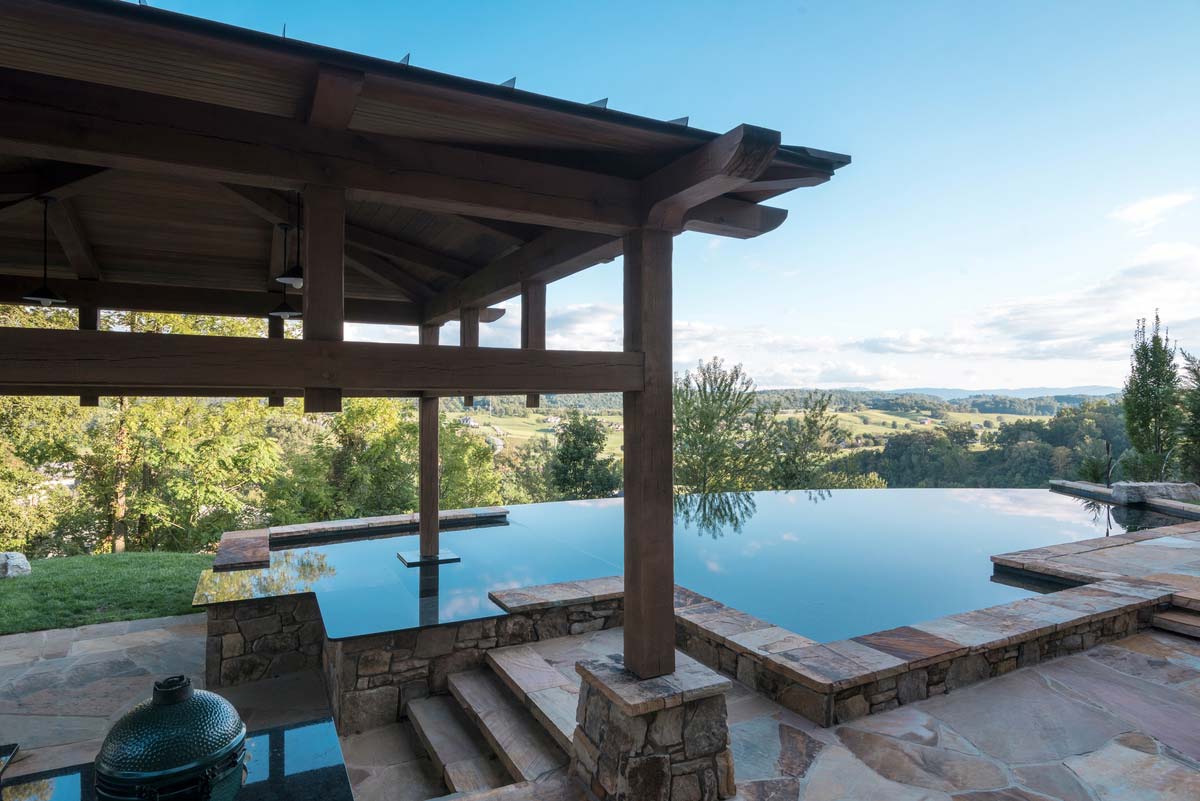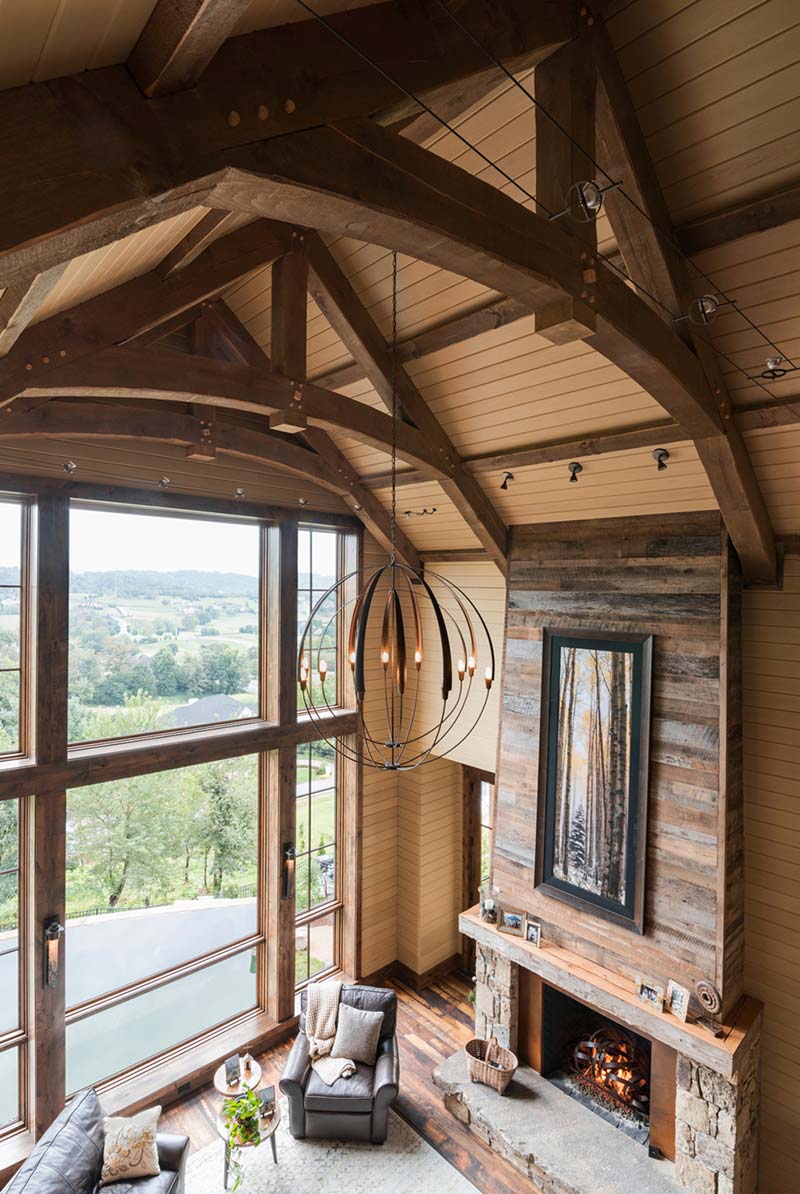 Architects: Samsel Architects
Photography: Todd Crawford