Aptly named for it's bluestone quarry rock, this family home offers exterior height, interior depth, and a view that extends a country mile – and then some!
Located in Brighton, Australia, the Quarry House delivers strong design features without overpowering its simplistic modern appeal. Such appeal can be found in the ample timber-framed floor to ceiling windows, along with the polished cement floors, a floating staircase encased by a glass railing, as well as the clean white interior finish on the walls.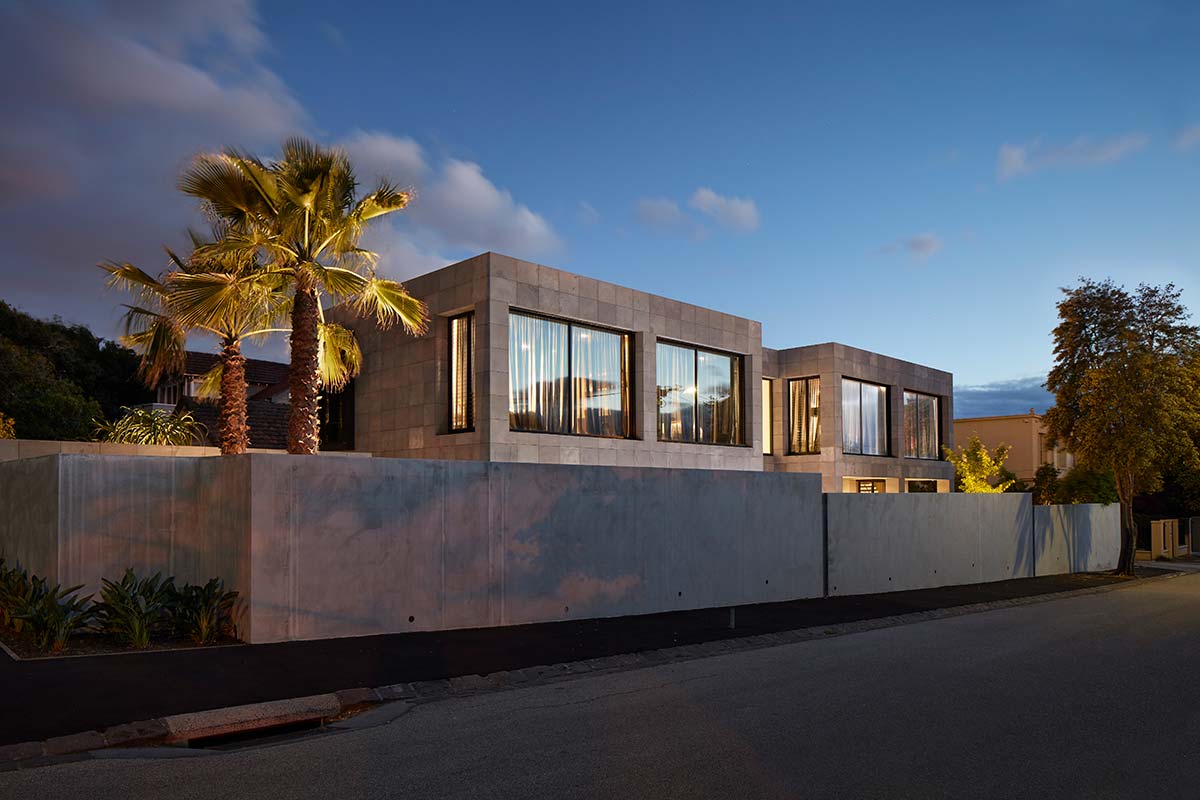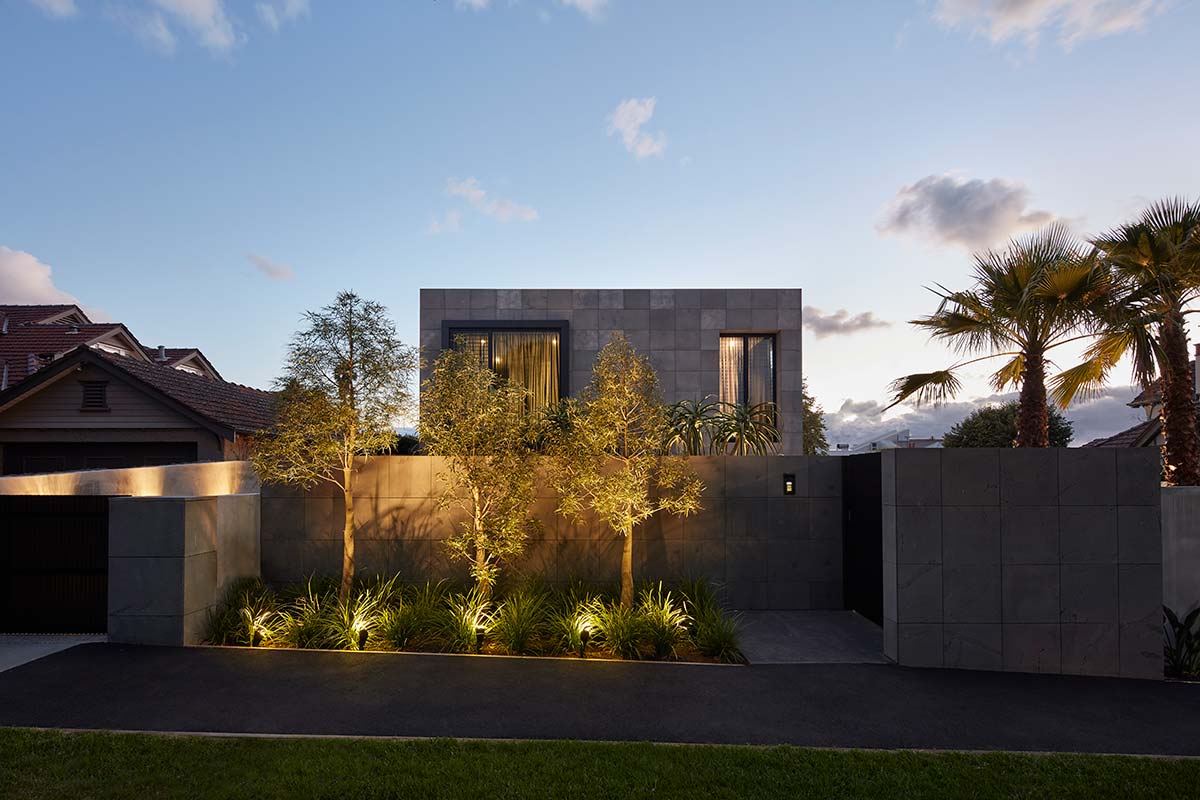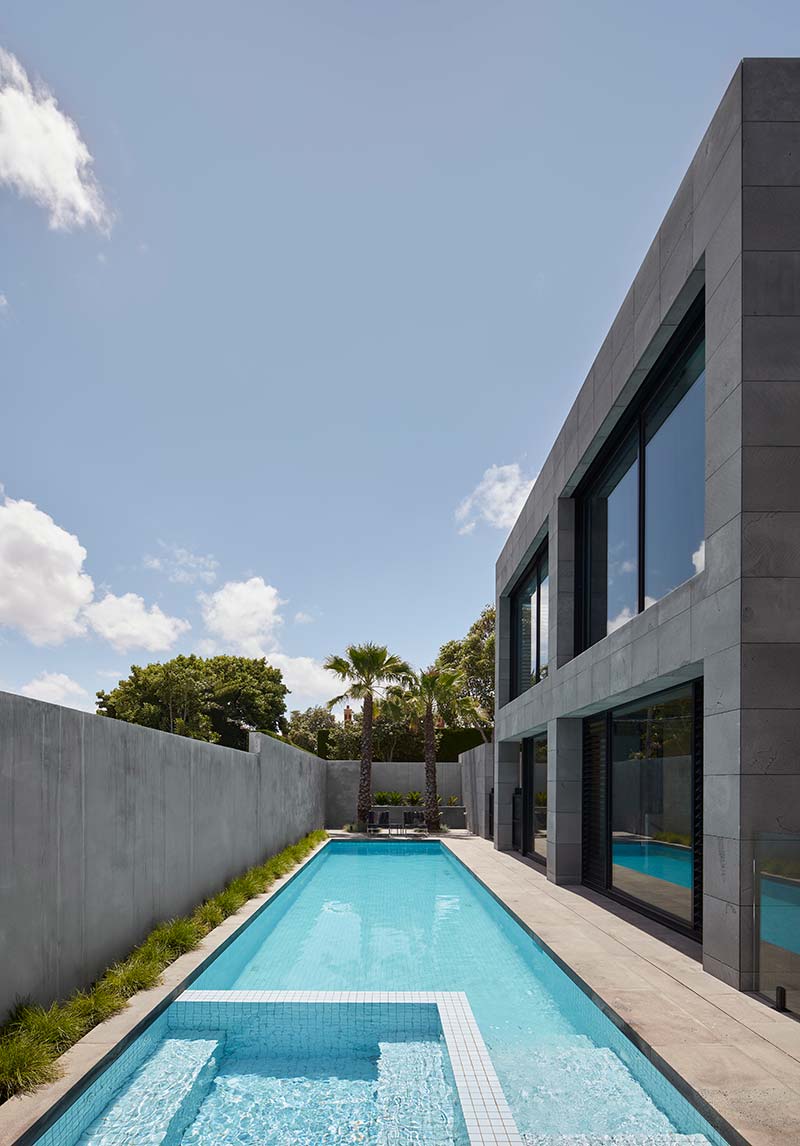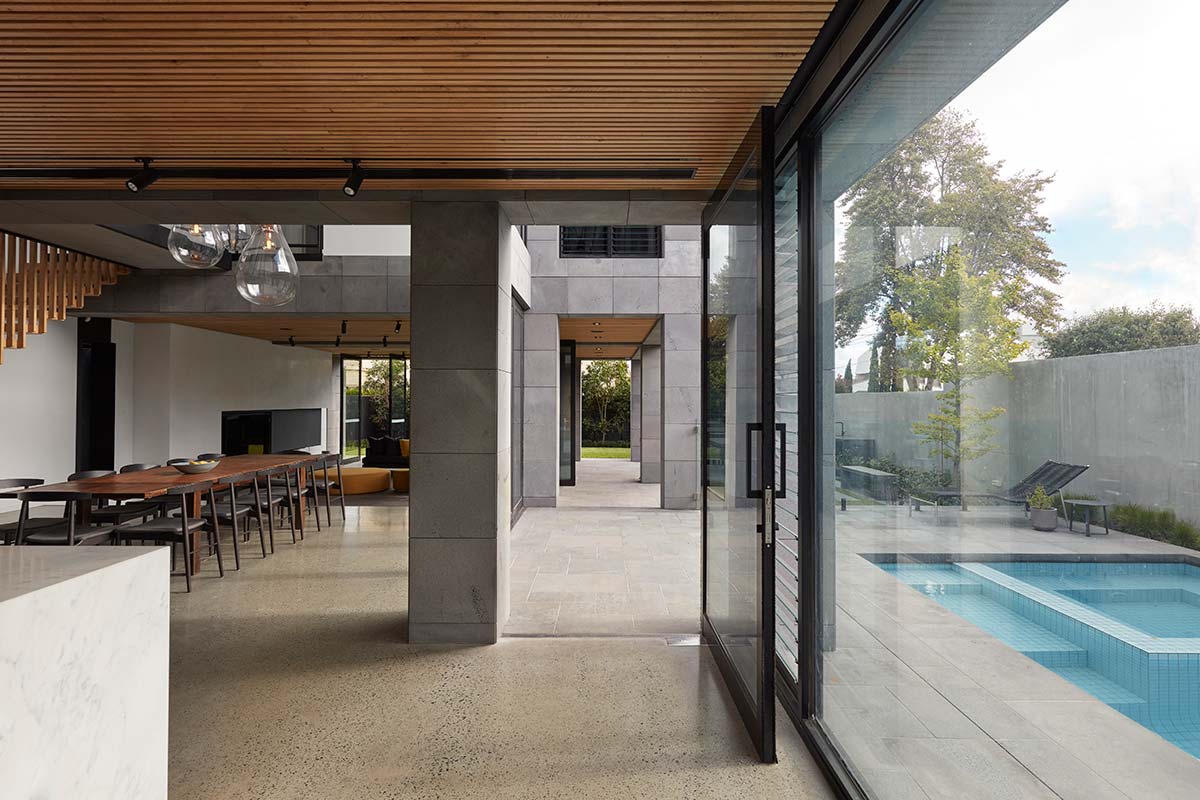 Joining the living room, dining room and kitchen together in a well-laid plan of open airy grandeur, this main communal space is choice for entertaining; keeping in-step with the modern white and grey shades and natural element of wood.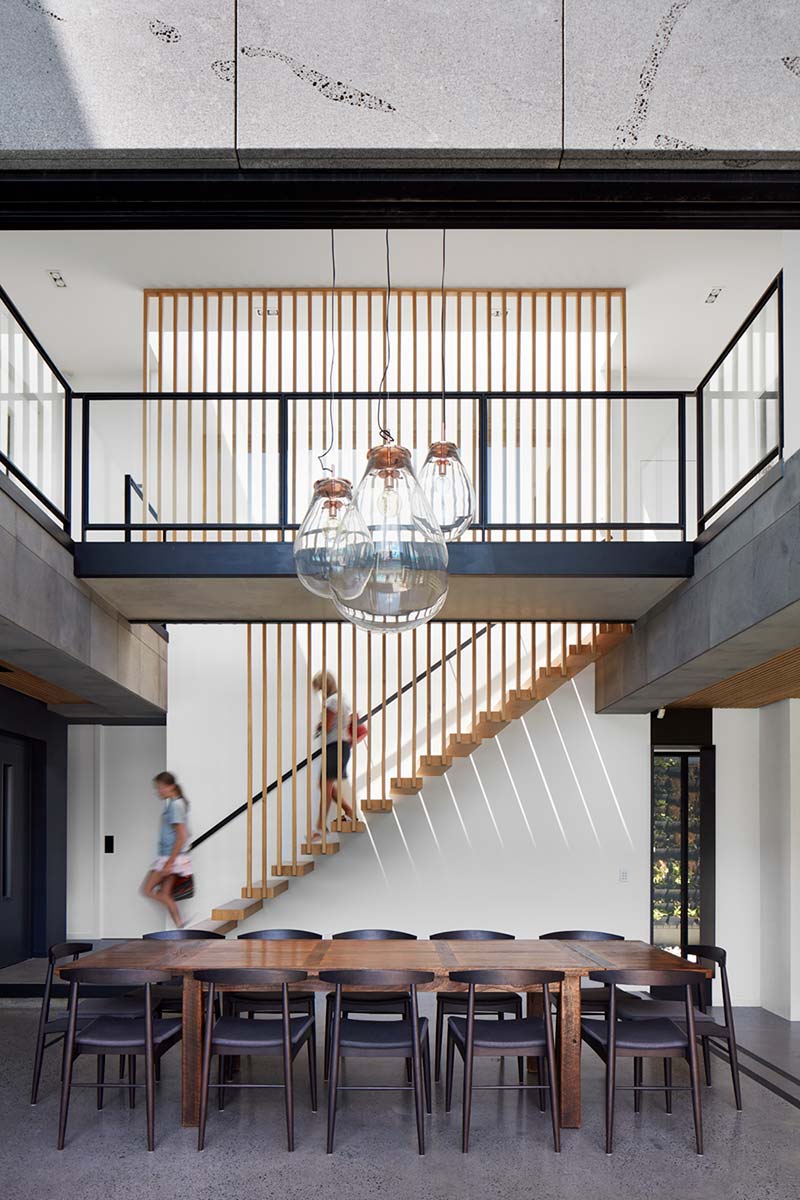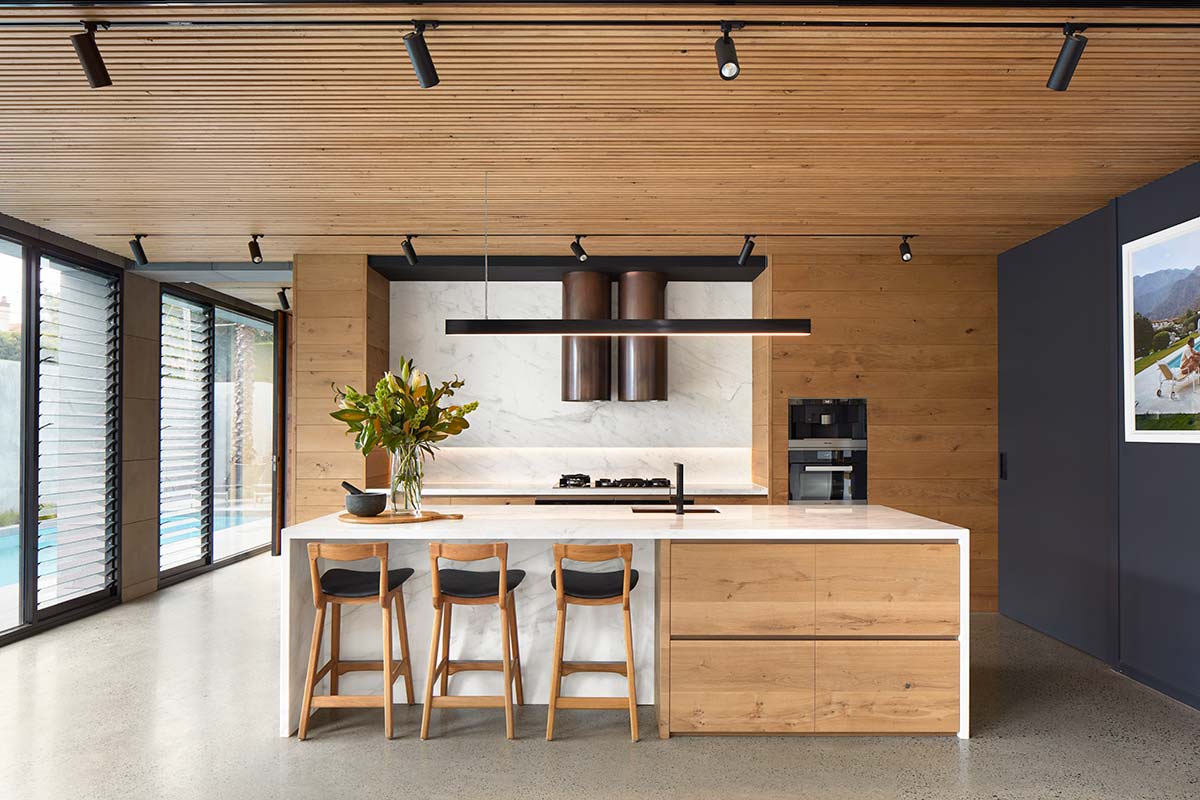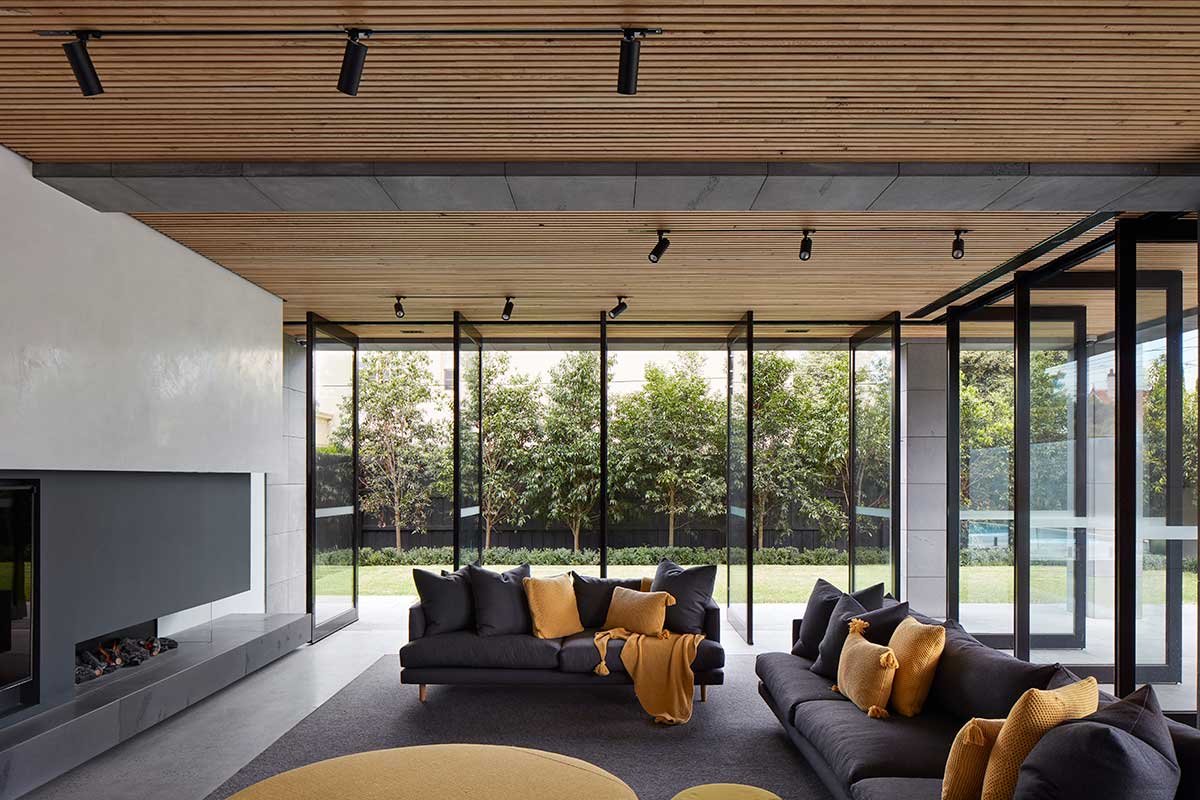 An exterior porch can also be found extending off of the main living area, which provides an outdoor space to eat, relax, or simply take in the country visage. While the master bedroom soaker tub offers an inside retreat amidst continued clean lines.
The wood ceiling overhead on the main floor also provides warmth within this modern lair, and suspending lighting over the stairs and rich tones in the throw carpets brings a personalized glow to the space – efficiently turning The Quarry House into a home sweet home!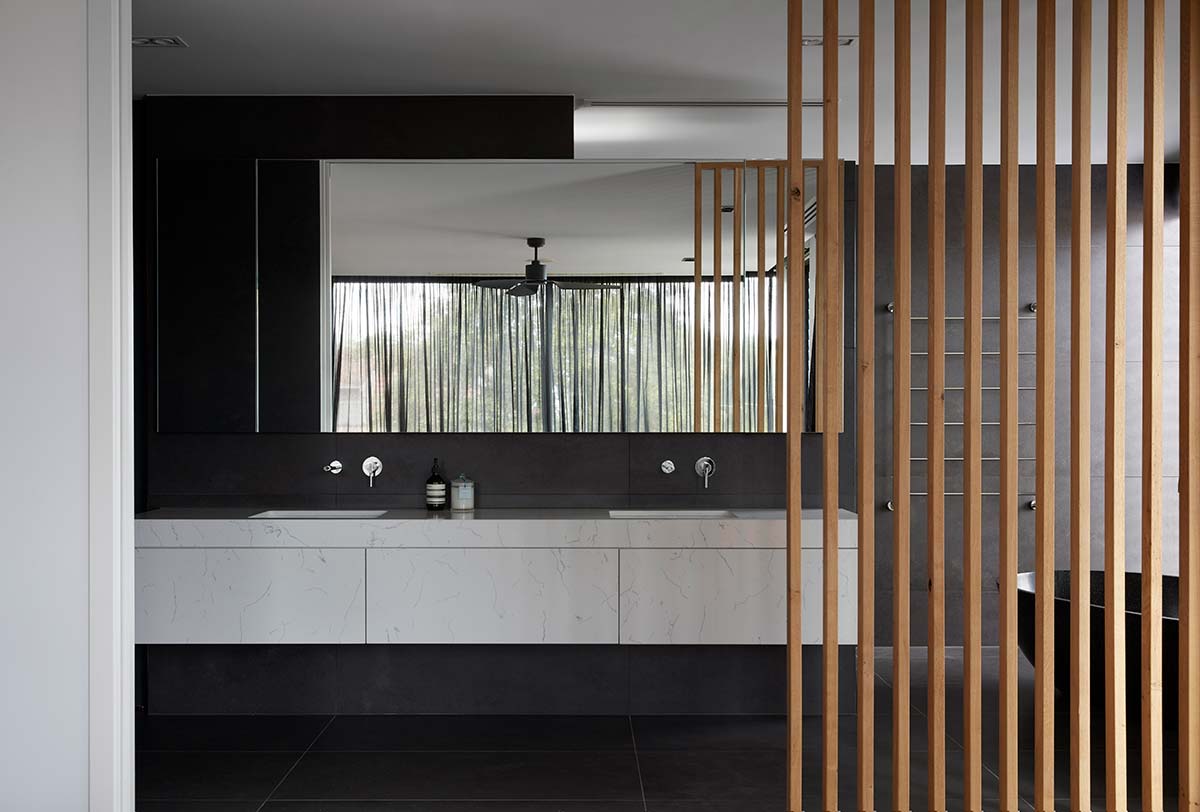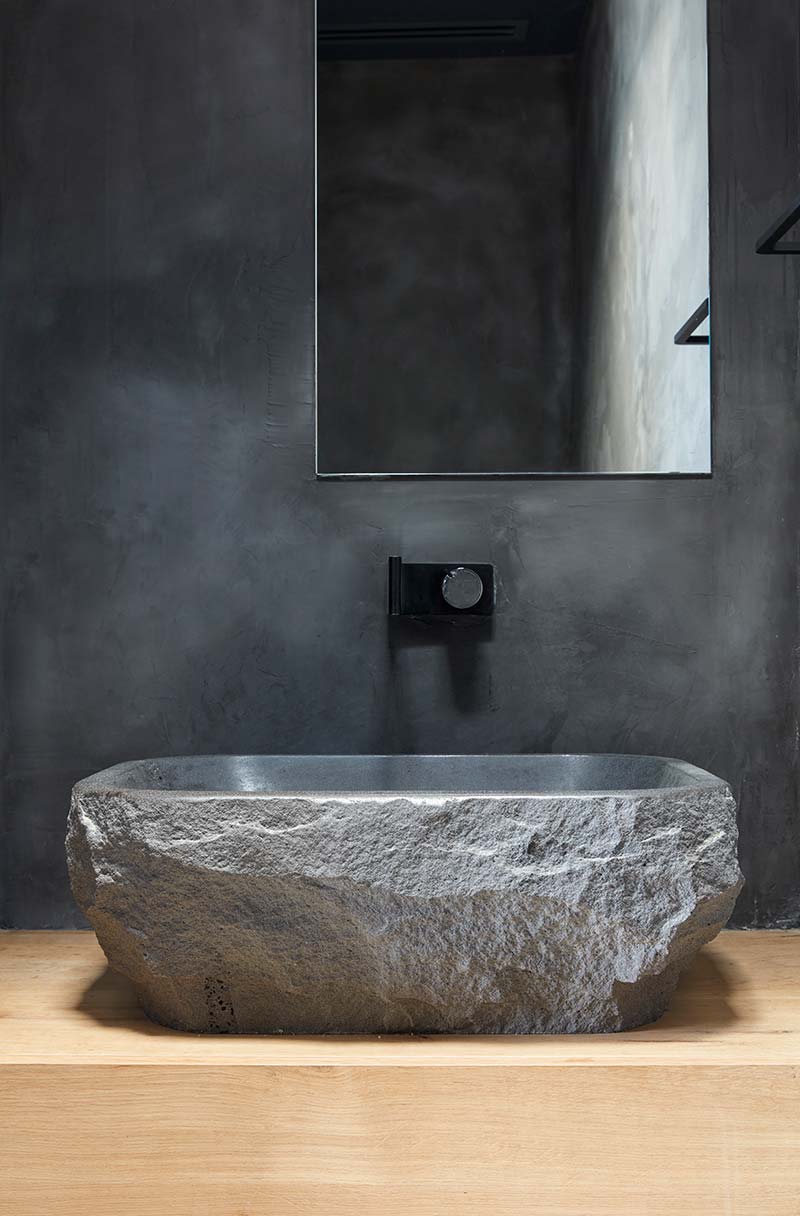 Architects: Finnis Architects
Photography: Tom Roe