Welcome to this wonderful family home, where once rooms were scattered without purpose, but are now livable spaces that offer up an expression of life itself – jutting out in some parts, calming in other corners, yet oddly fluid throughout all the twists and turns.
Under the influence of Designer Thomas Xie, this century old space has been remodeled to fit the mold of modern day needs in Guangzhou, China, for a family of four.
Offering a somewhat Western townhouse visage from the outside; step inside to discover a delightful array of multi-functional spaces, as well as multi-purpose countertops turned dining area turned ping-pong table.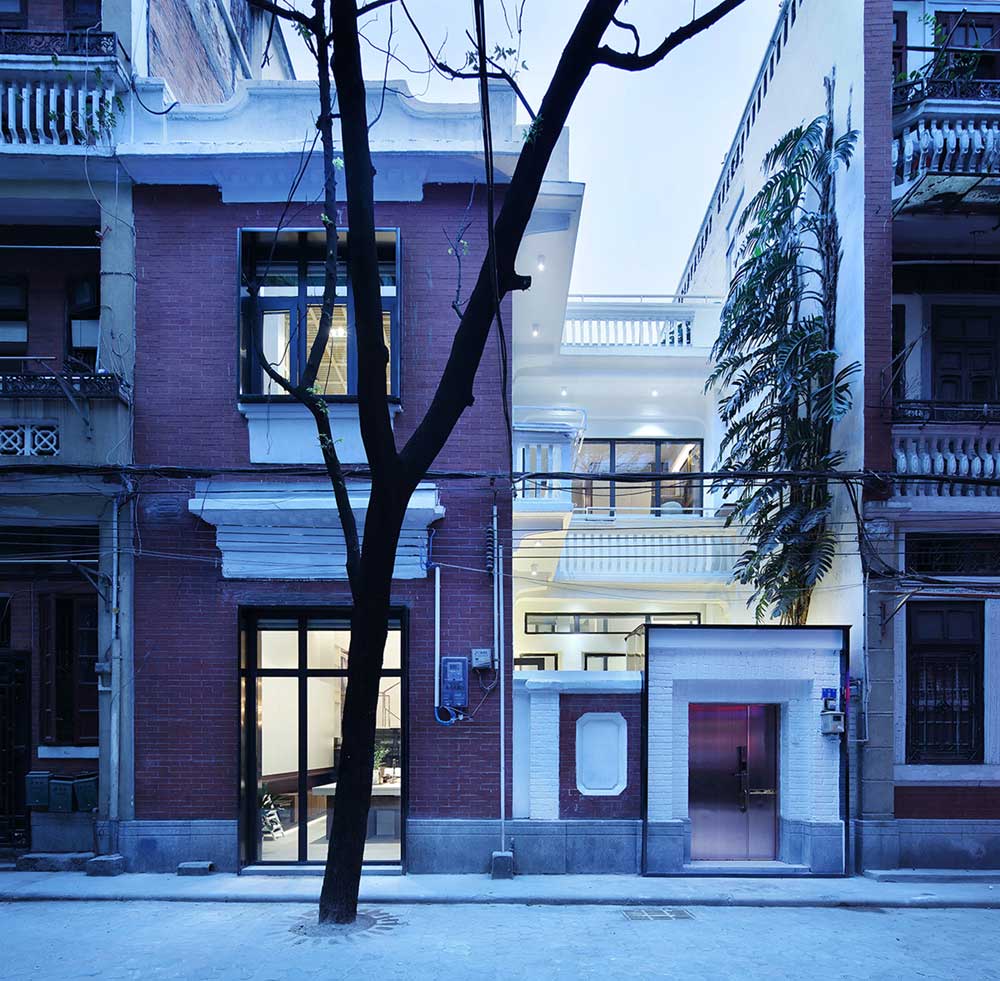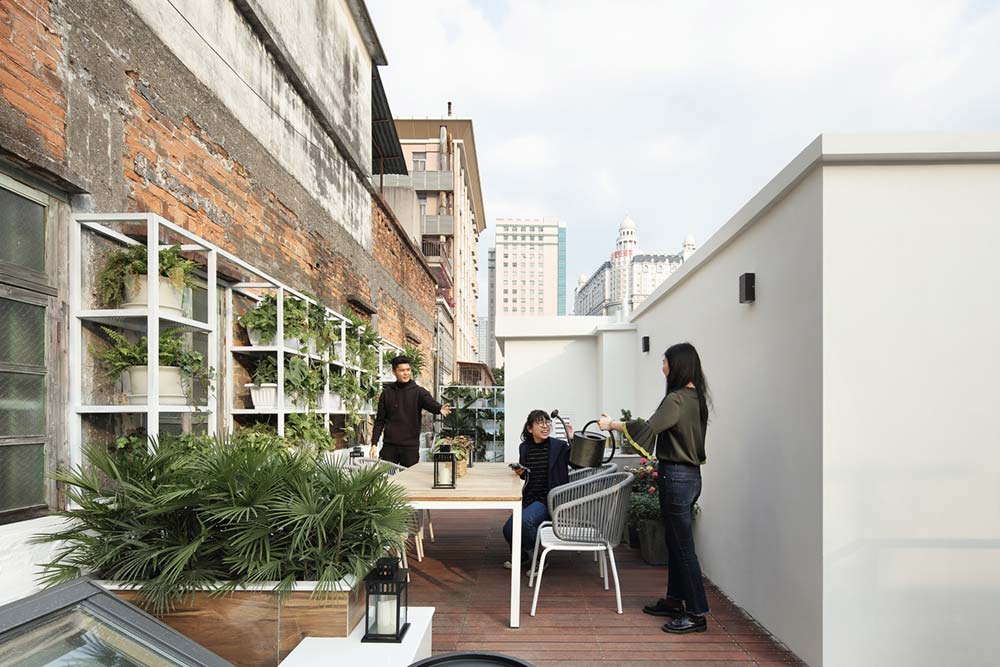 This once partitioned parcel now offers a continuum of spaces, while still keeping each room individual – such as the kitchen offset from the sitting area and dining room, brought together by a mosaic tile floor and industrial style lighting, all looking on to one another.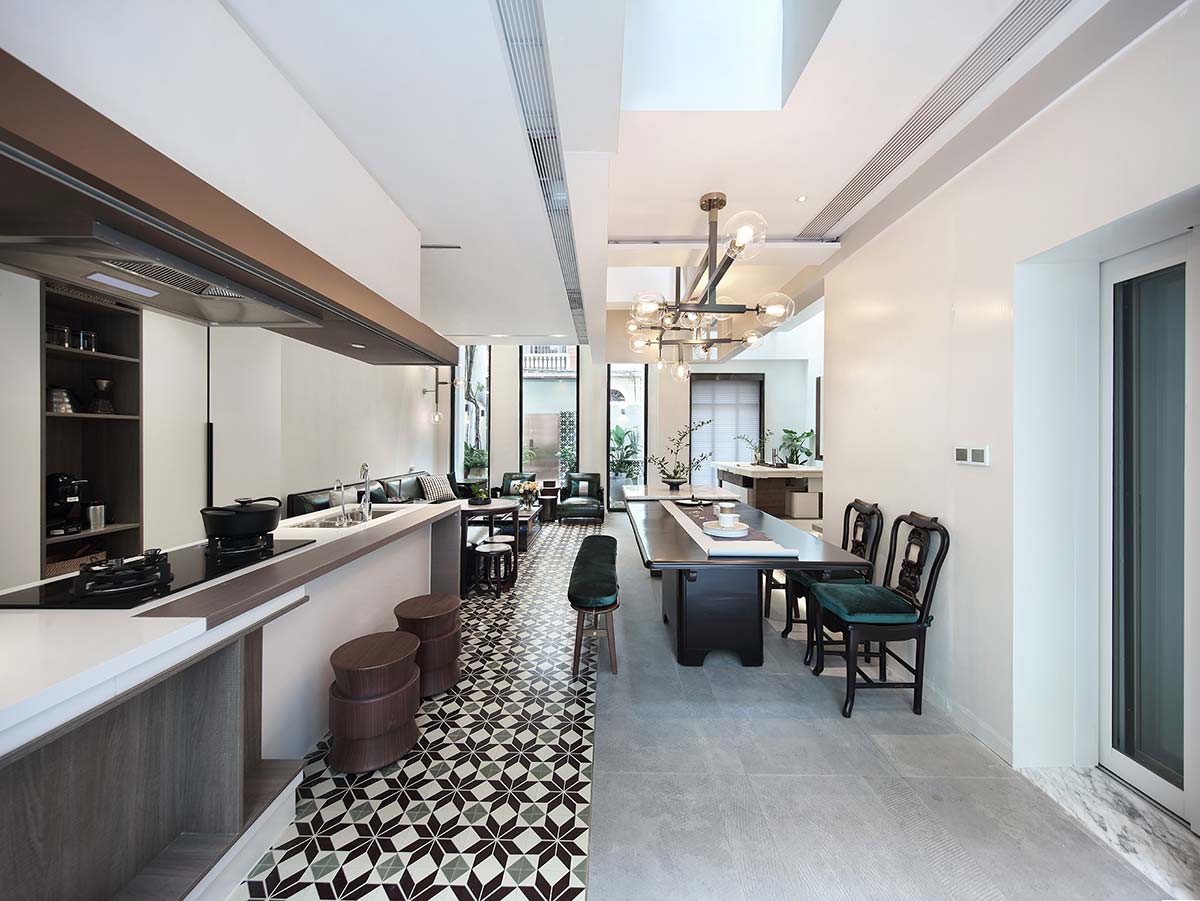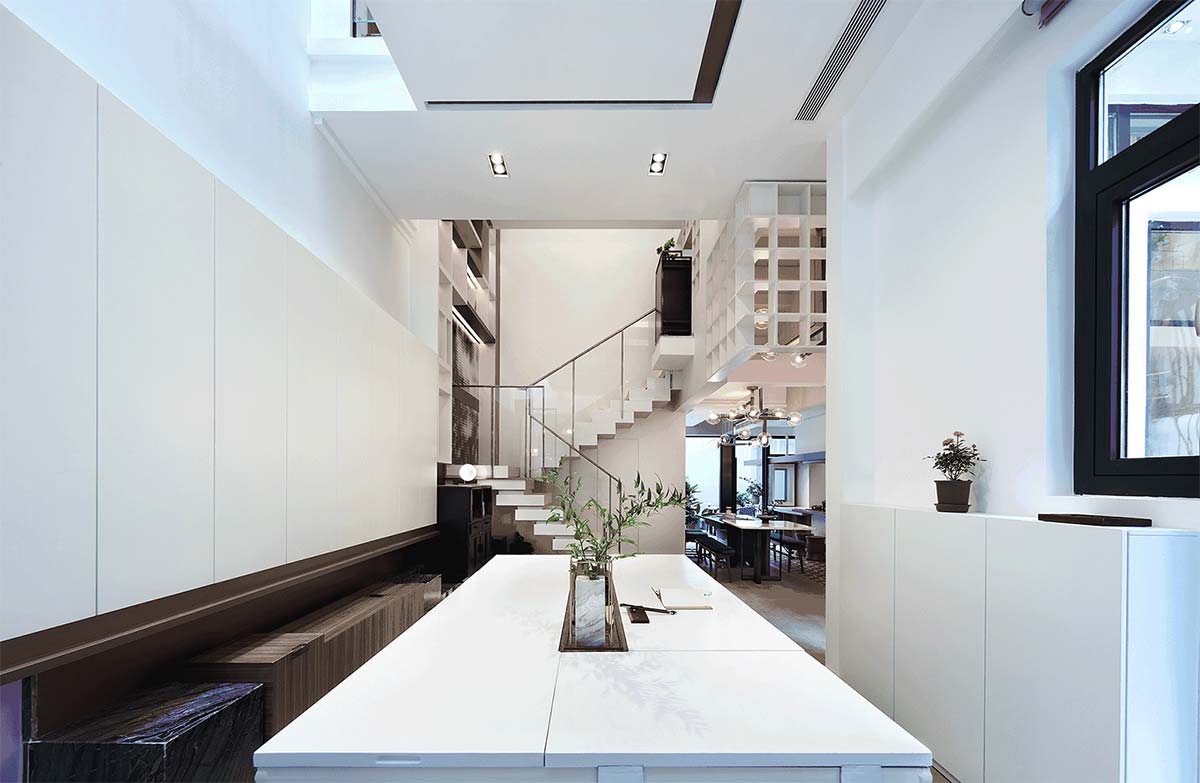 While another sitting area, created by stairs and a slat-wood ceiling – also mimicked along the wall partitions, creates an artistic space to study, chat or simply chill.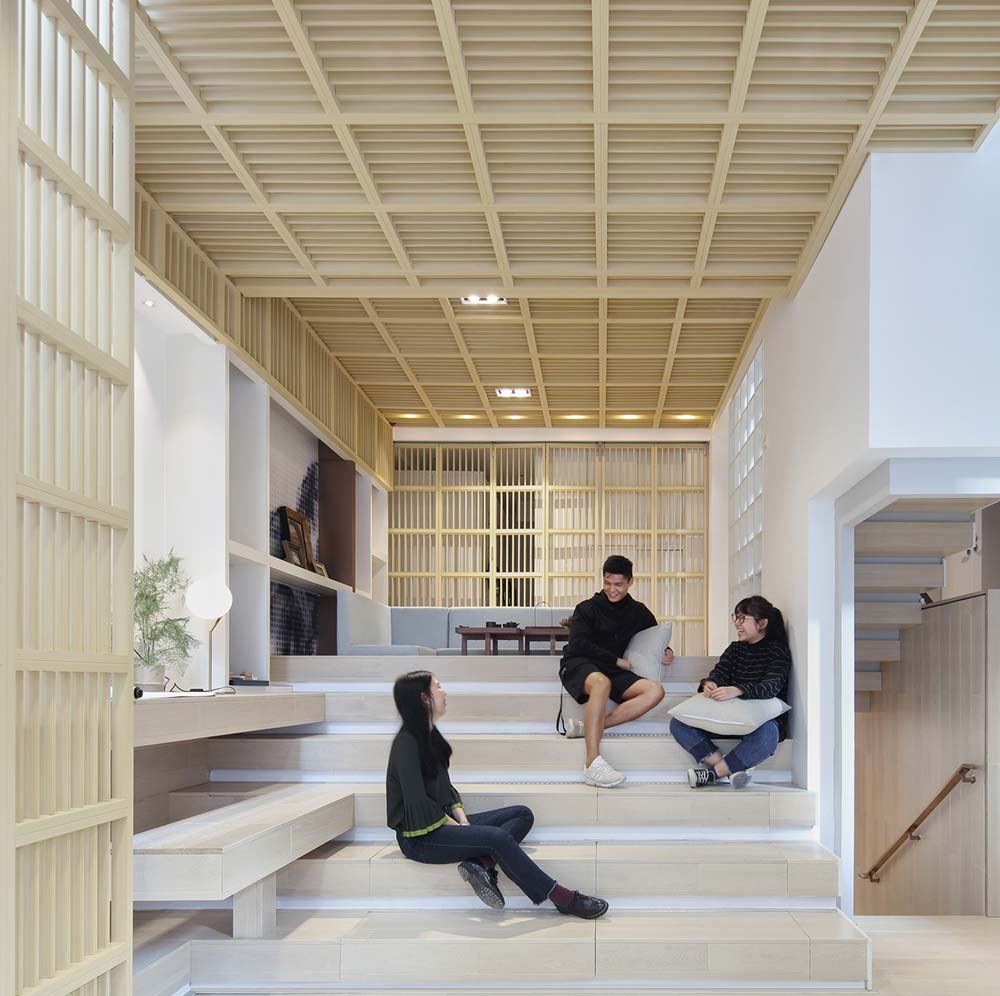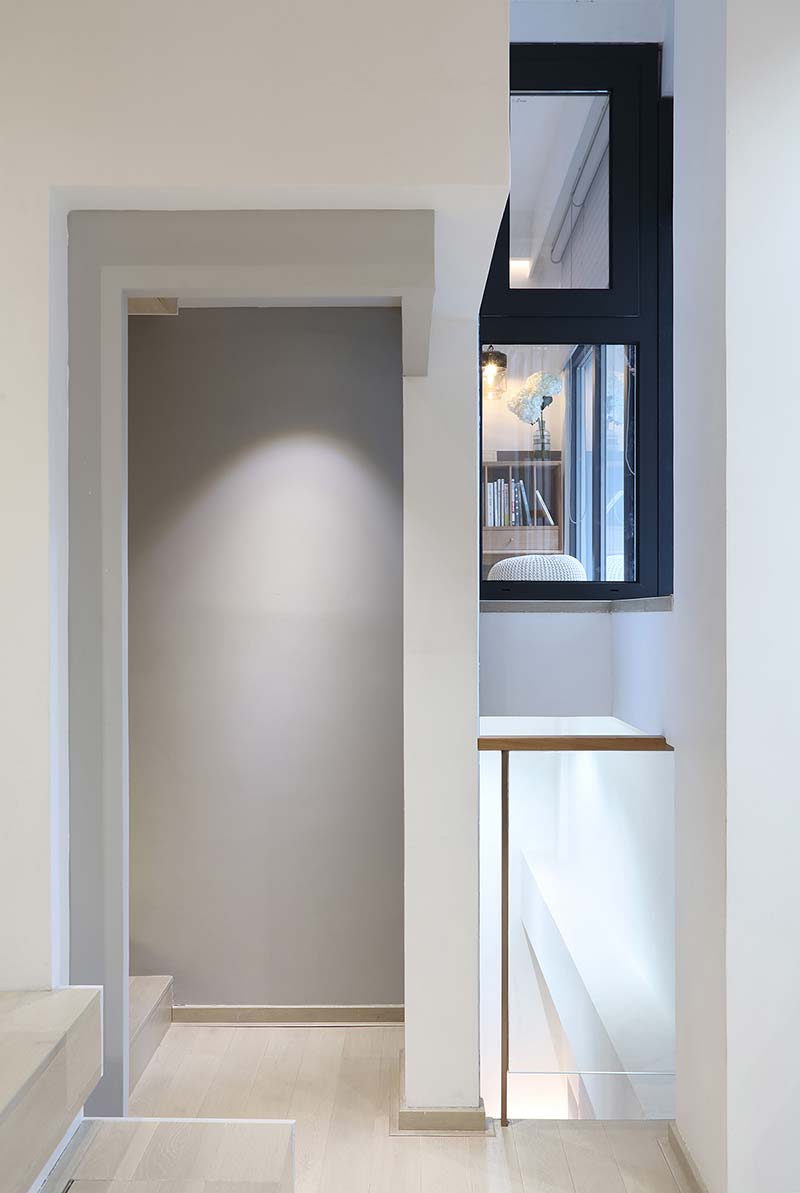 A garden area sits playfully off the office, which also utilizes the same flooring pattern as the kitchen and similar custom built-ins as seen in the sitting area, showcasing how harmony can exist in 'A Home Without Boundaries'.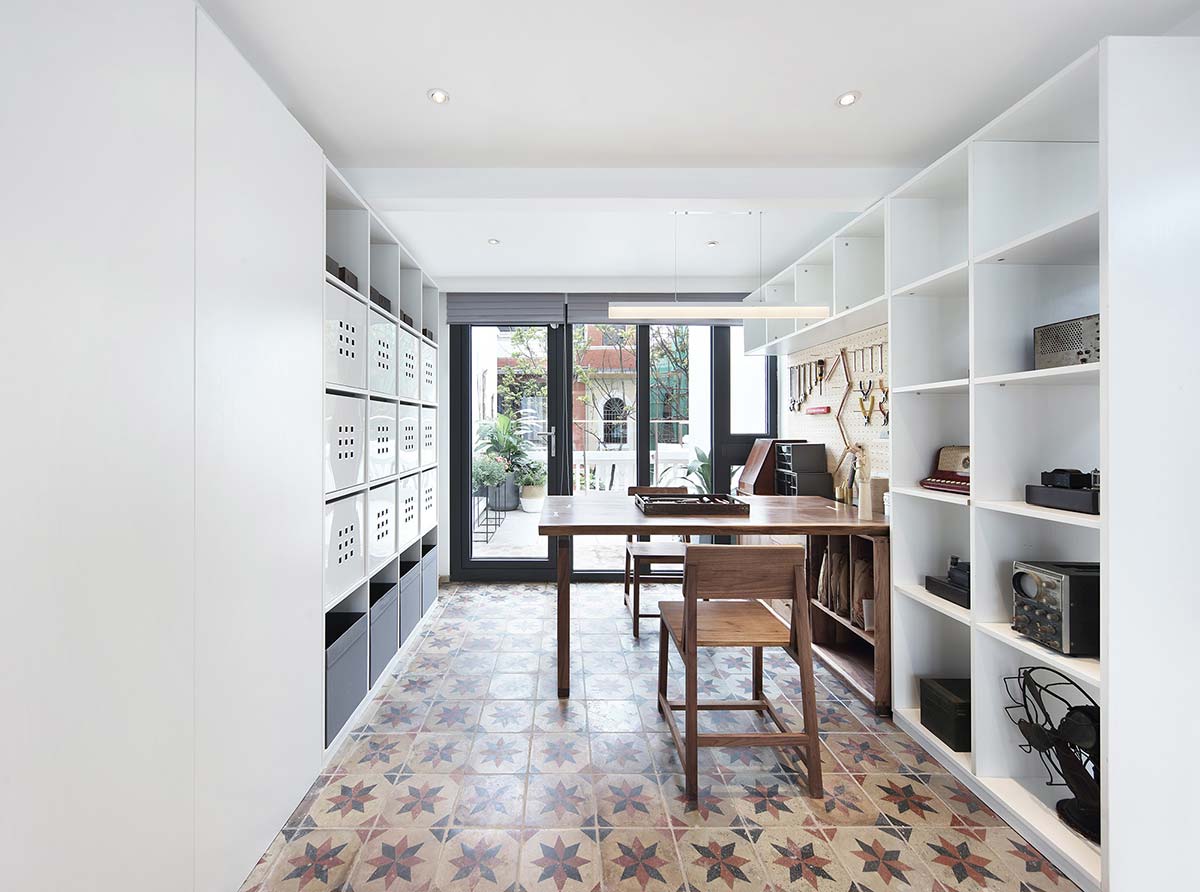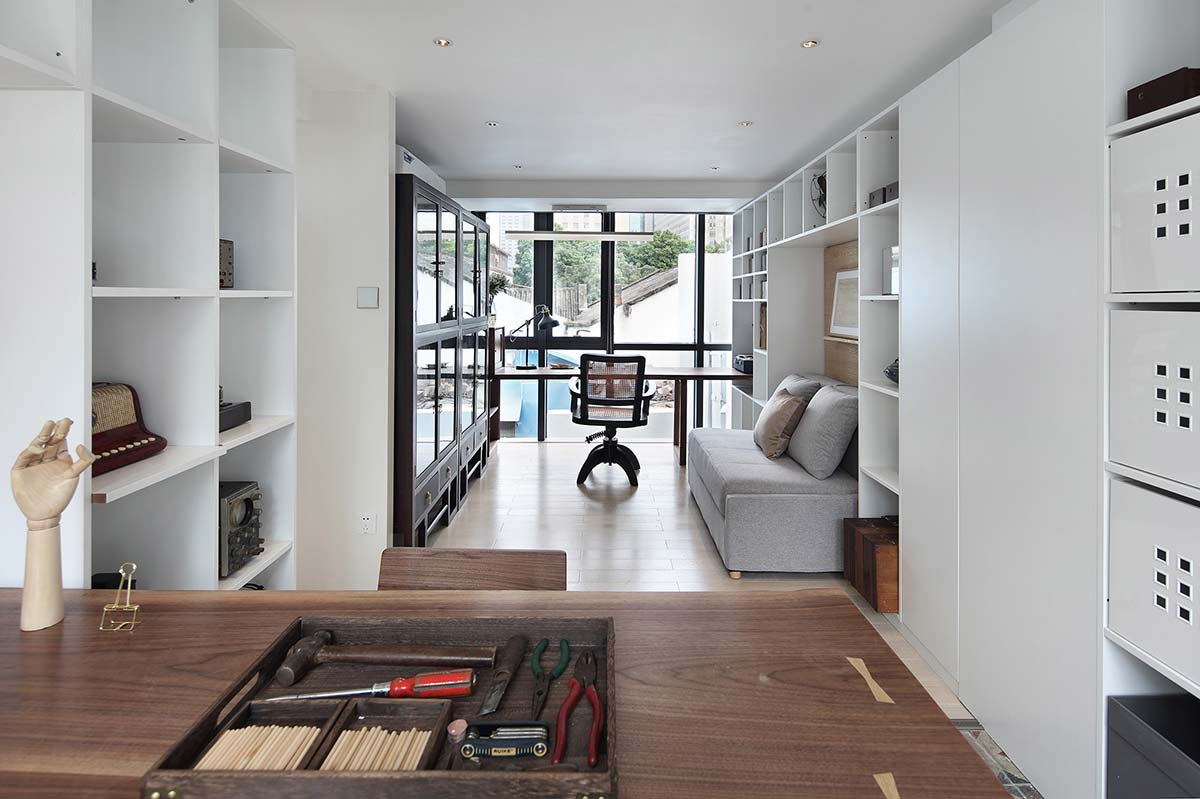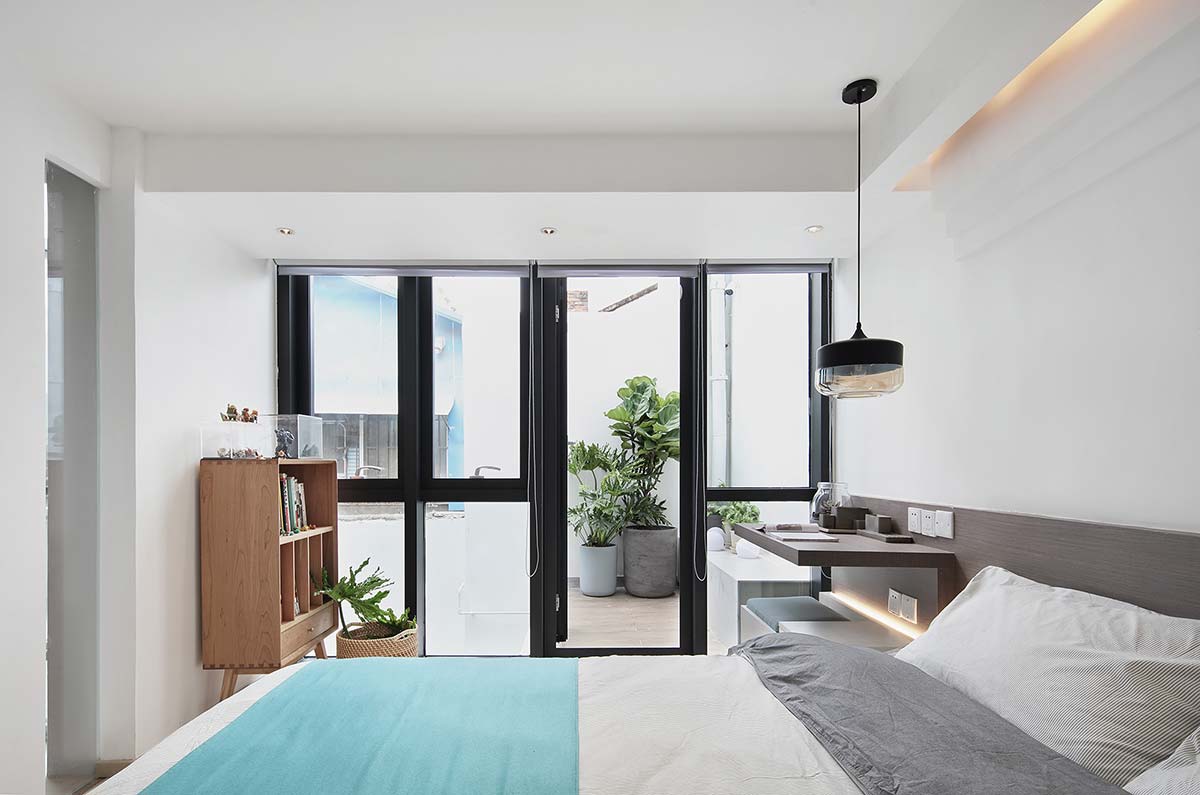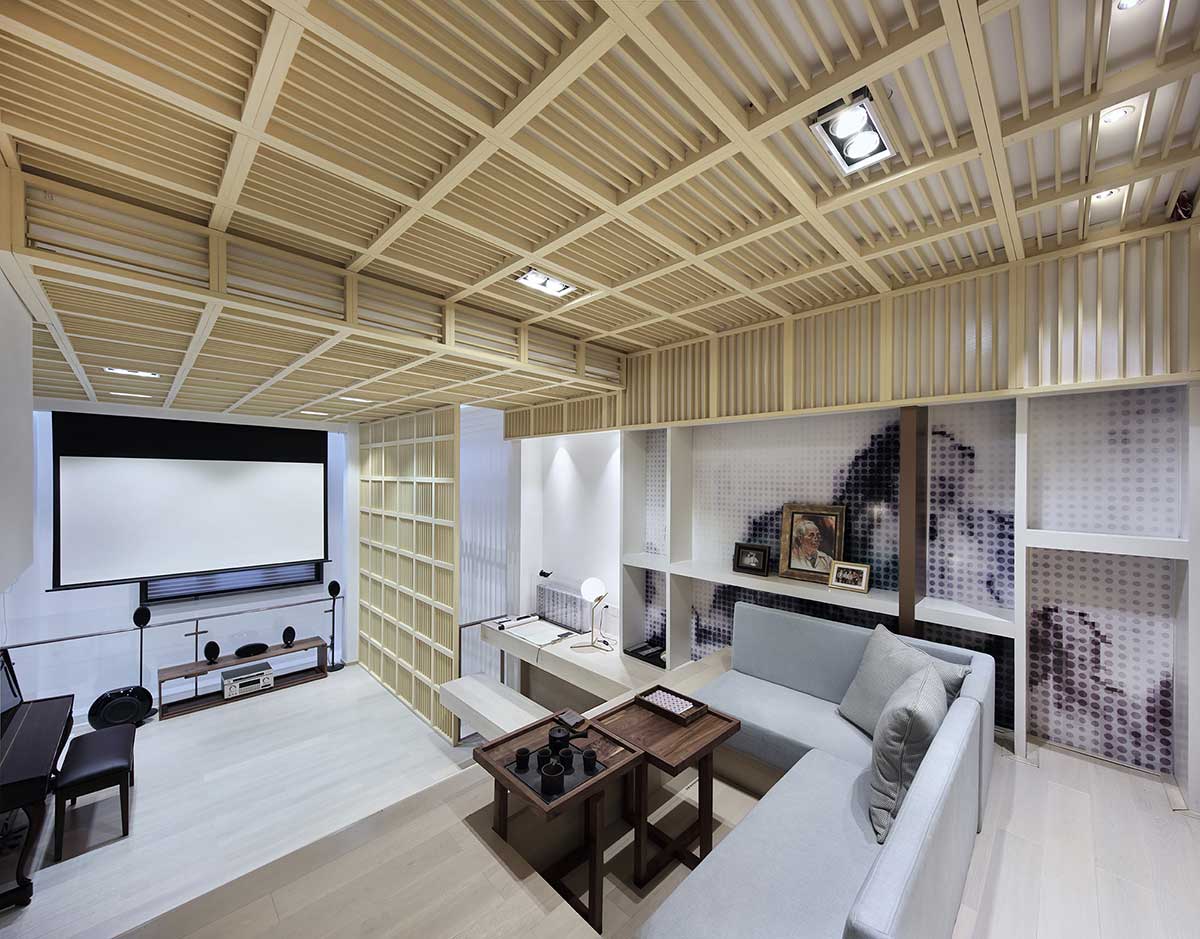 Before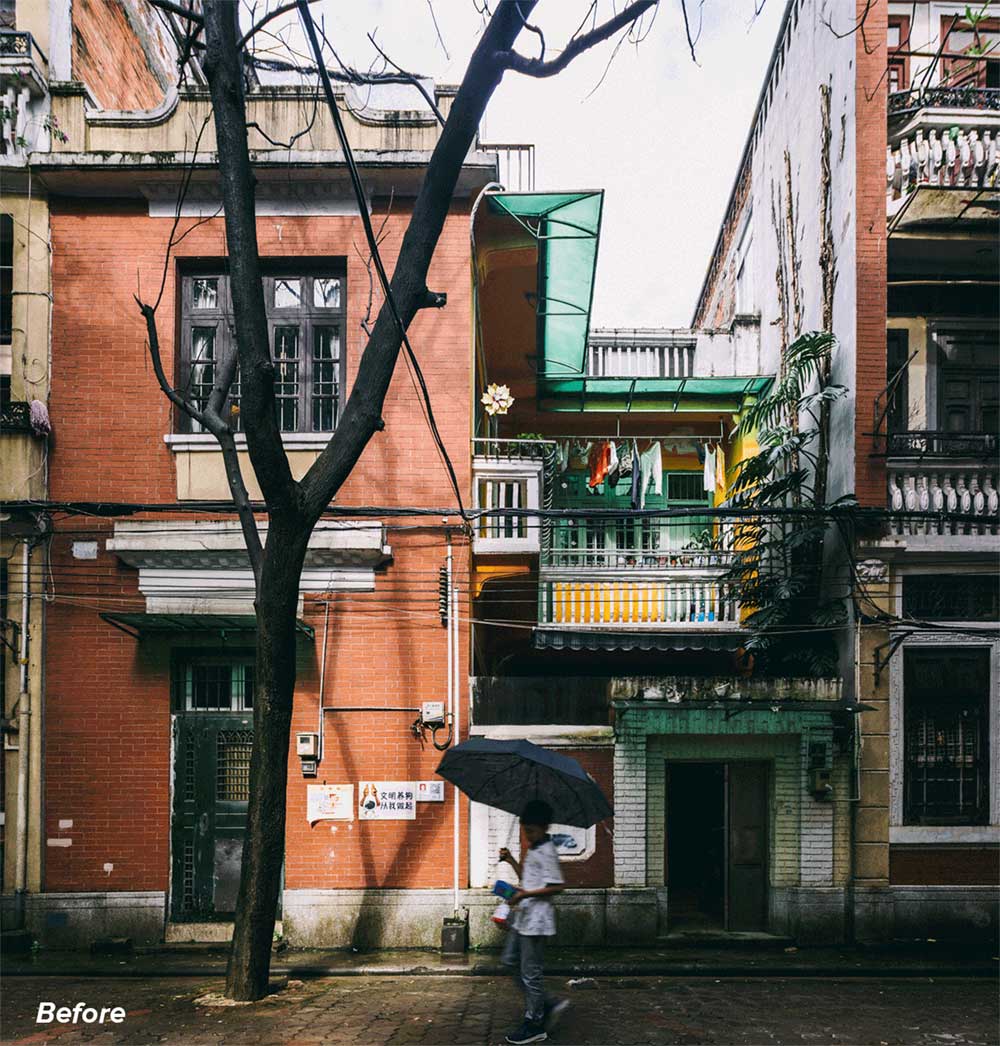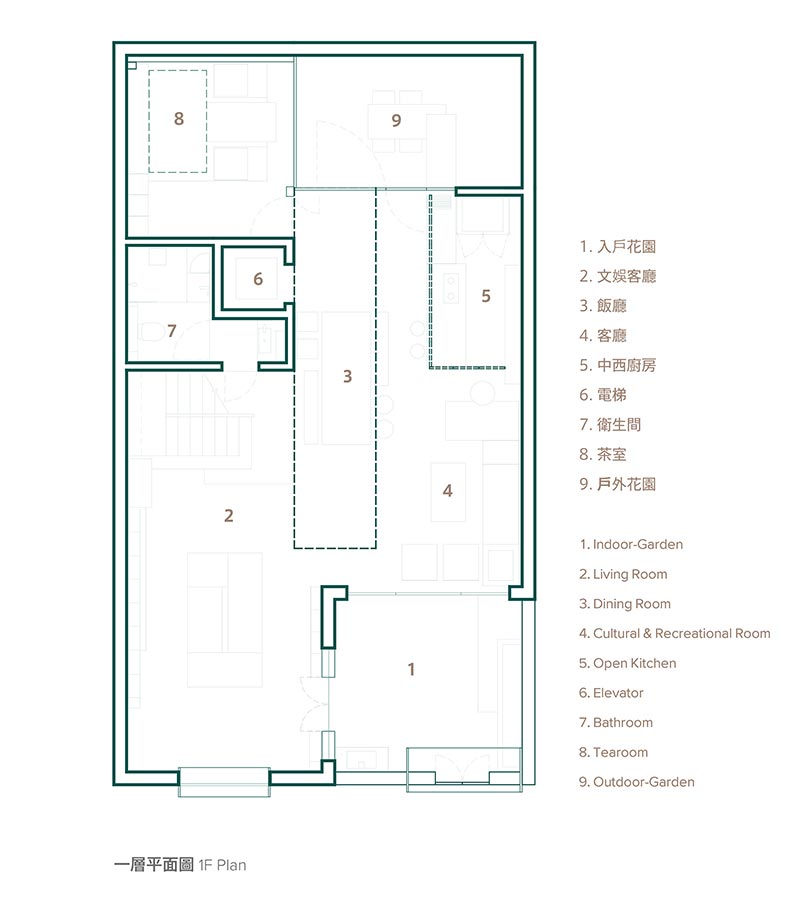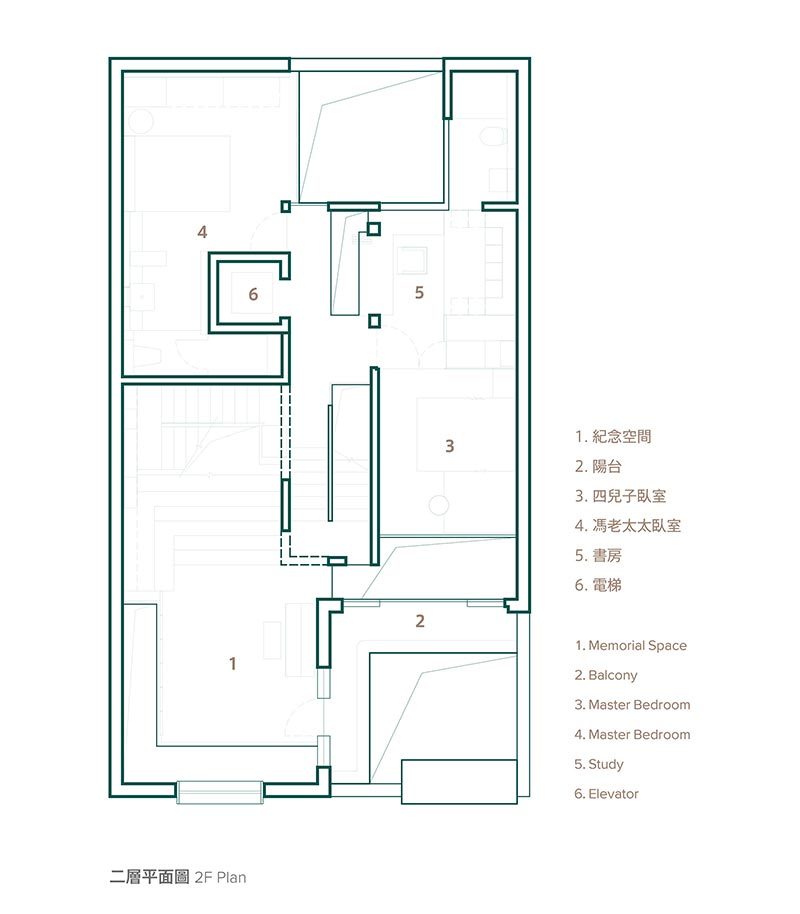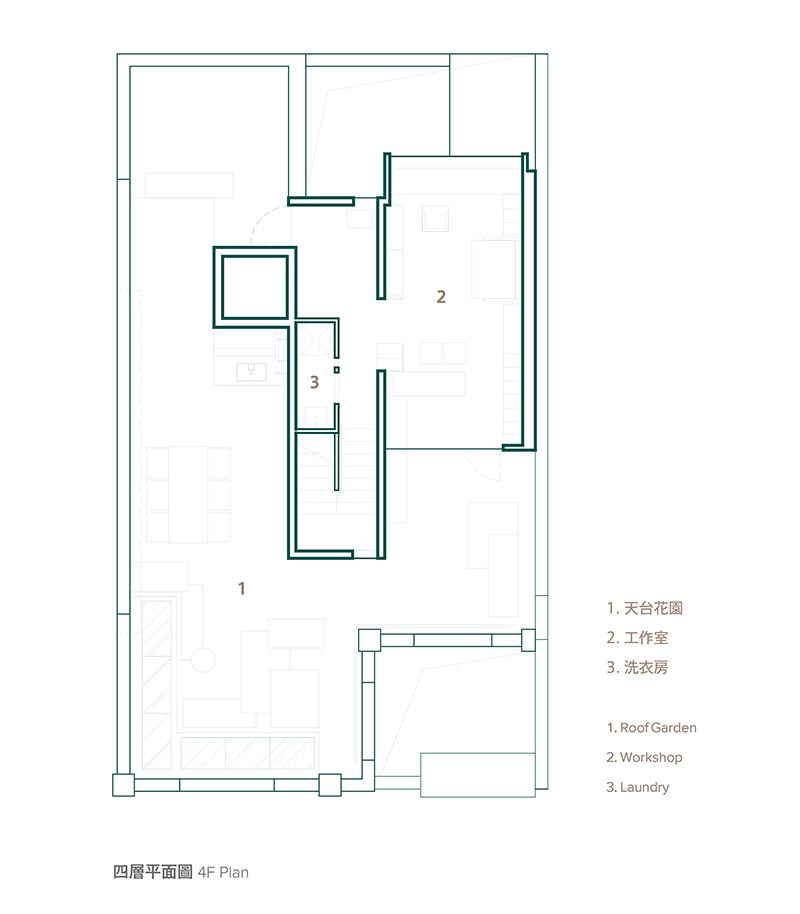 Architects: Inspiration Group
Photography: Zaohui Huang