From the sculptured spiral staircase bathed in wood, to the visual escape through the circular skylight above it, this beautiful home extension is a delightful space and a breath of fresh air.
With smooth lines and an easy transition from room to room, this calming space is actually a penthouse addition that sits on top of what was once an double story warehouse. Who knew?!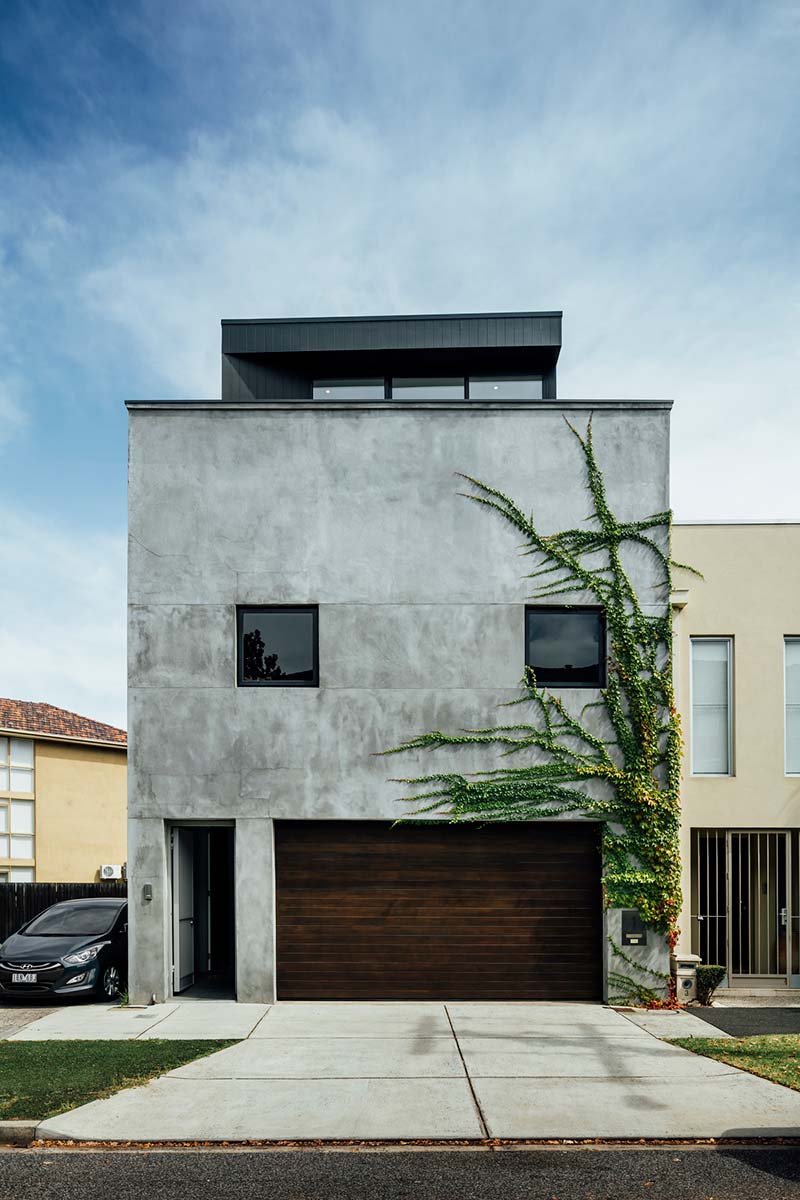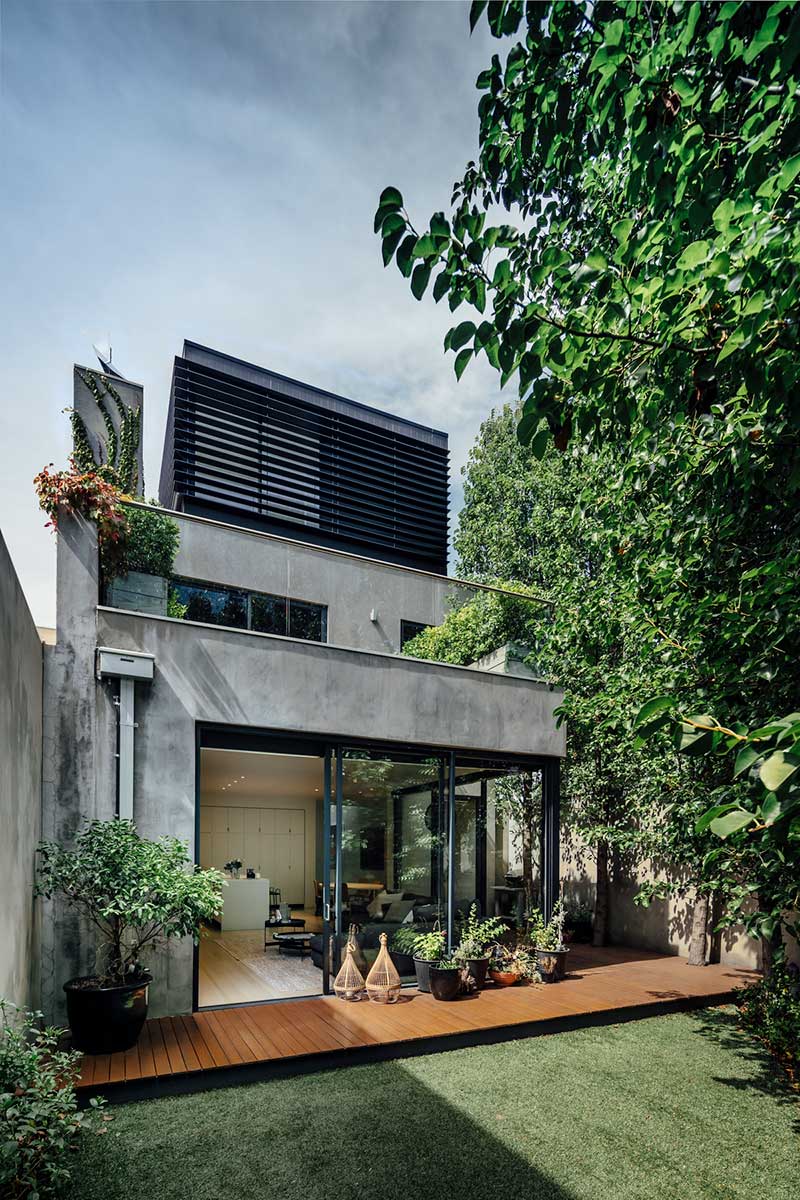 Offering timber custom insets throughout – such as the loft bed set next to a sitting area and office desk in the bedroom, a cubby in the main living area, as well as an adjacent shelf; these fixtures double as features beautifully.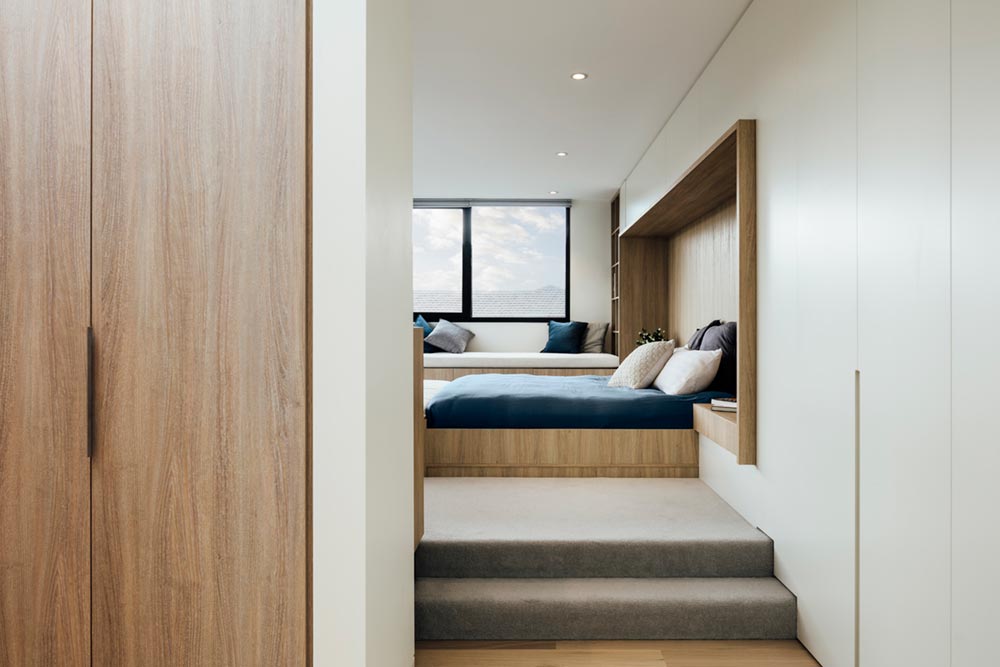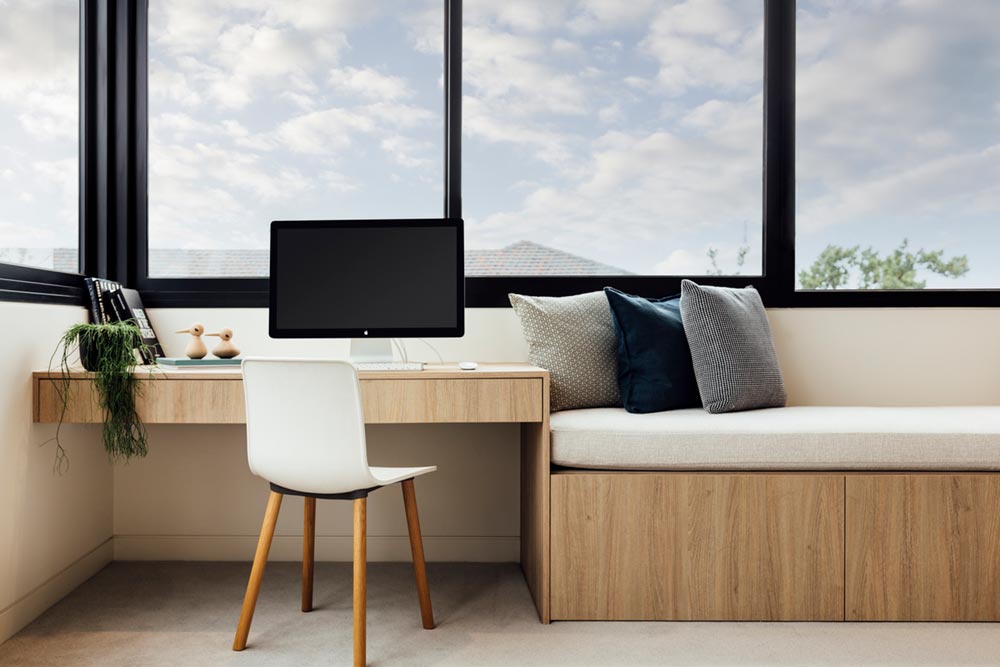 In contrast to the wood, white walls and accents are another consistent truth throughout this home addition – as seen in the kitchen within every aspect of the cupboards, countertops, island and pantry, offering the perfect contrast against the wood flooring.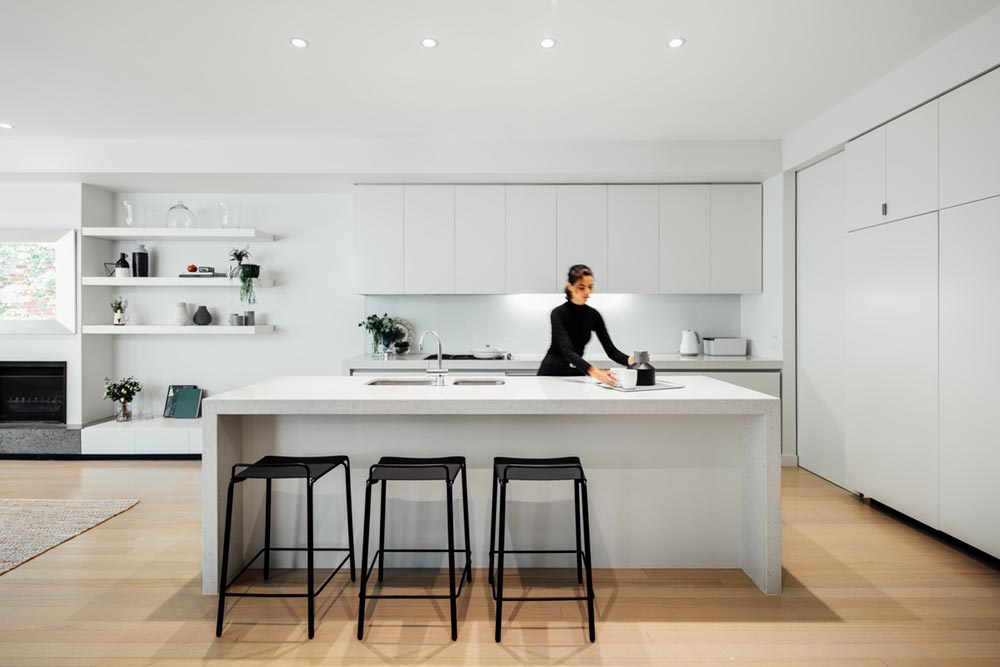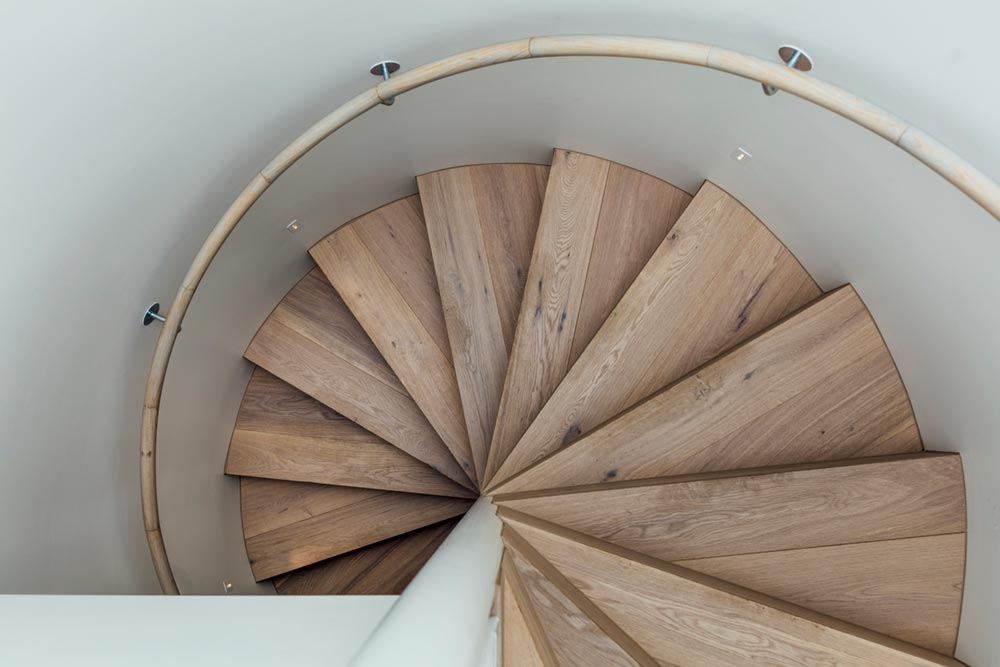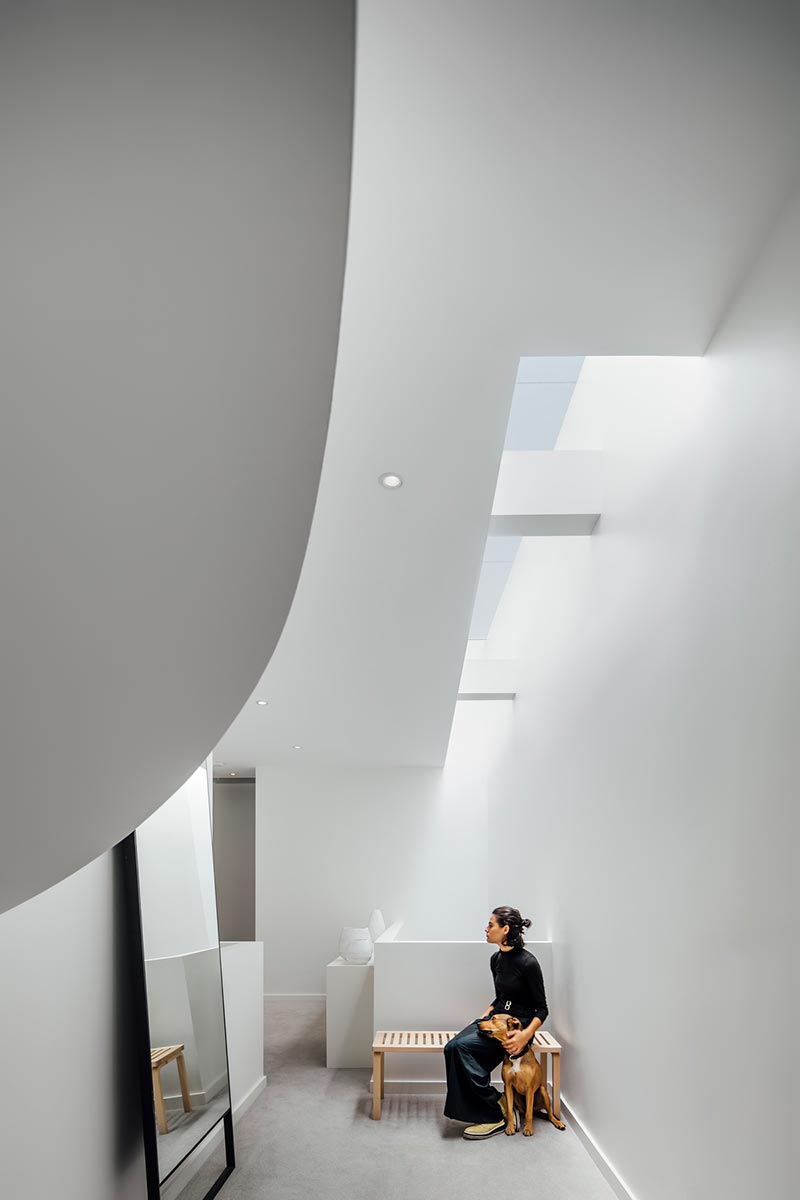 Meanwhile, the bathroom delivers ample natural light through brilliant black windowsills and shutters, setting a modern tone amidst the deep soaker tub and double sink vanity, completing this surprise grownups hide-out space in a wash of design wonders.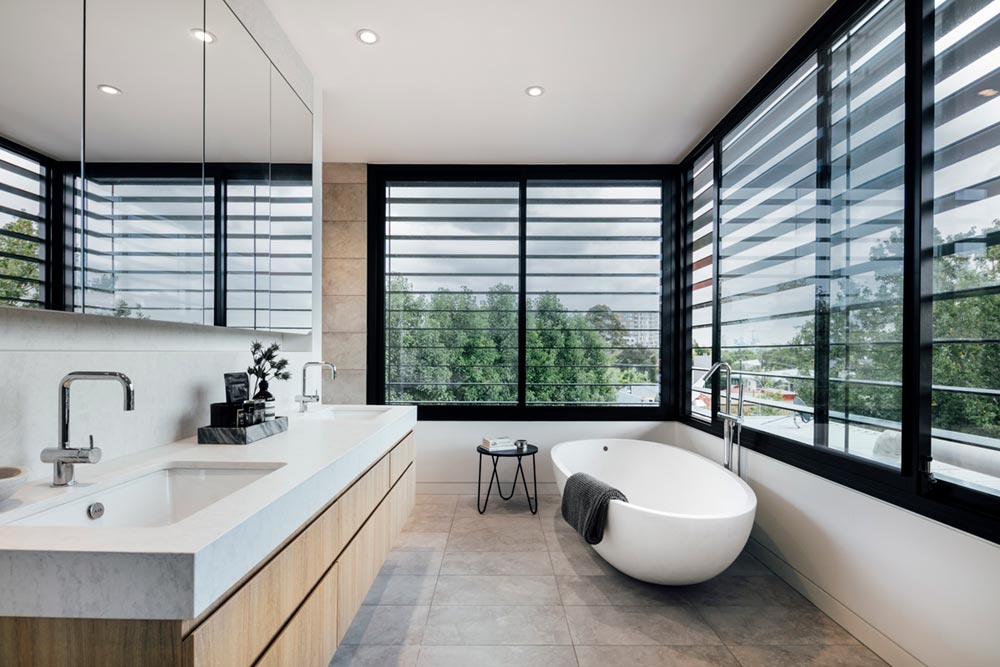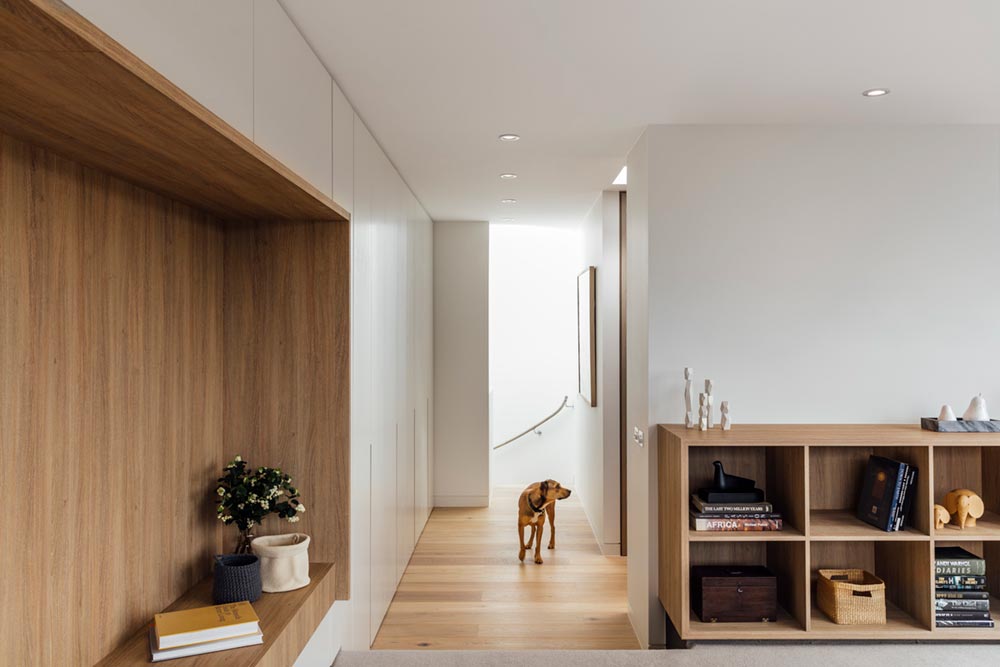 Architects: Pleysier Perkins Architects
Photography: Michael Kai