Part artistic expression part homestead, Fraiao House is the sum of these parts, delivering a v-shaped hillside house with sweeping views of Braga, Portugal.
Regardless of its shape, the fluid nature of this space is quickly recognized within the wide-open structure, providing massive windows throughout, an ascending spiral staircase and carved acrobatic figures cascading from above.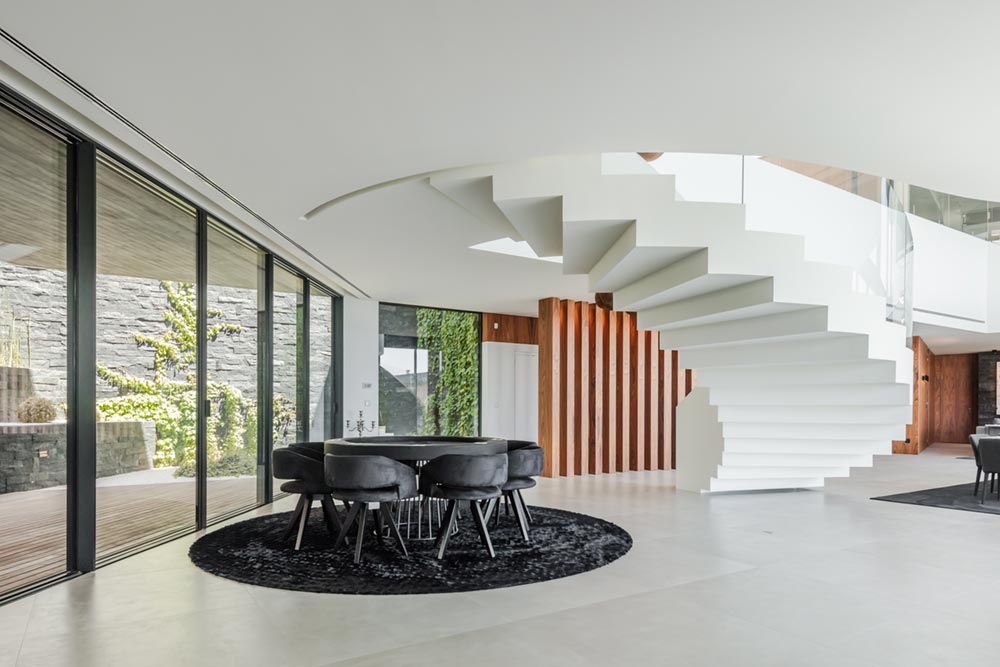 Connecting the dining, kitchen and living room to the garden beyond their glass walls, the main living area has an epic unobstructed view of the spacious pool and grounds beyond that is simply breathtaking.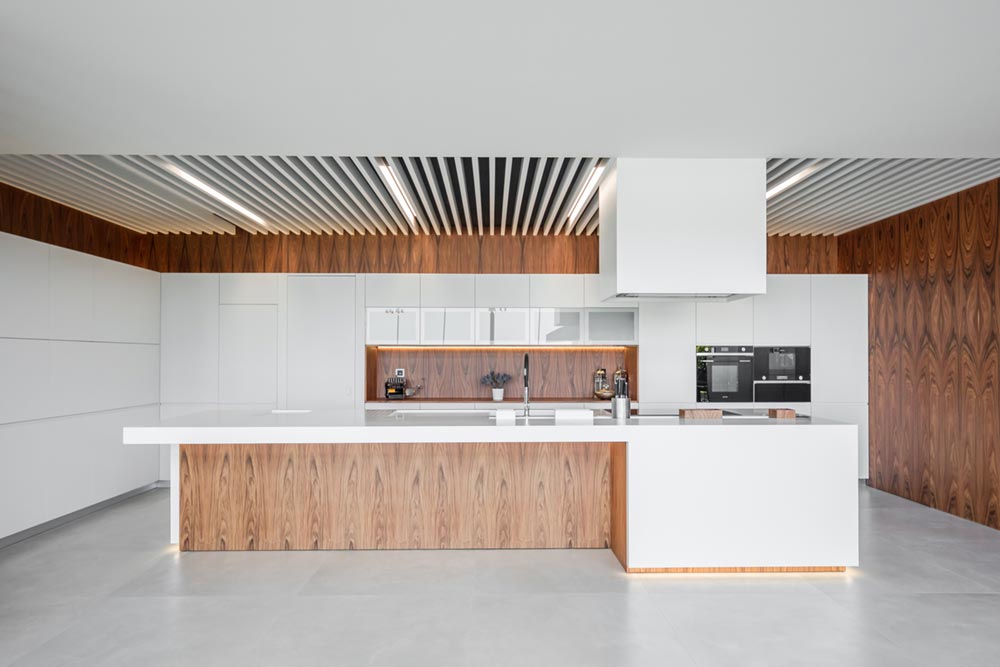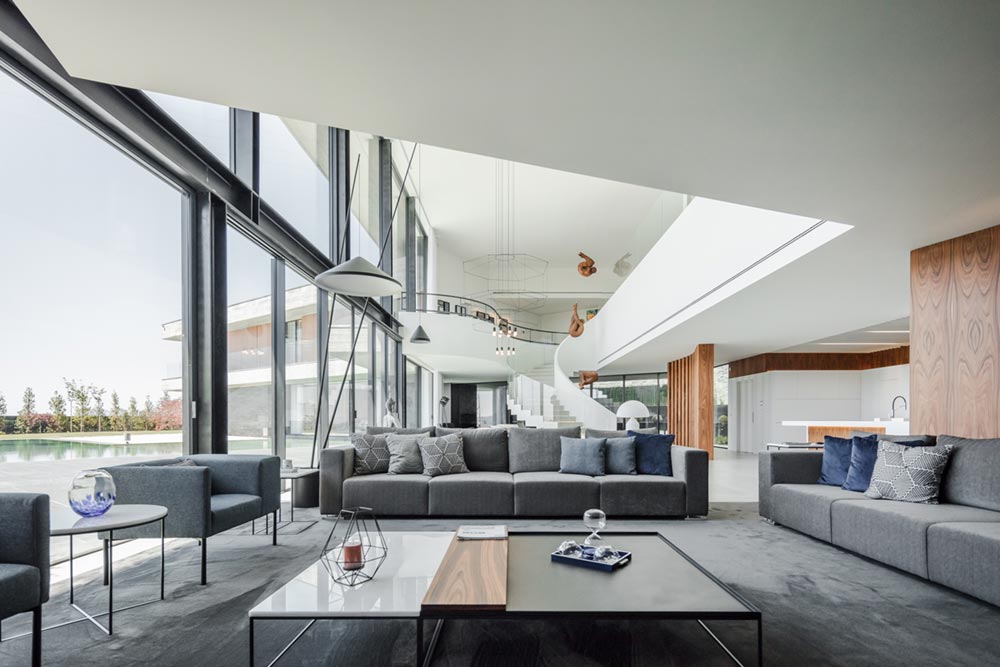 Created for both comfort and inspiration, this modern hillside home offers such things as the tranquility of a standalone tub bathed in a stark white bathroom, textured wood walls seen in the kitchen cabinetry and walls, and a muted grey brick wall in the sitting area surrounded by oversized seating options – each of which provide a focal point of their own.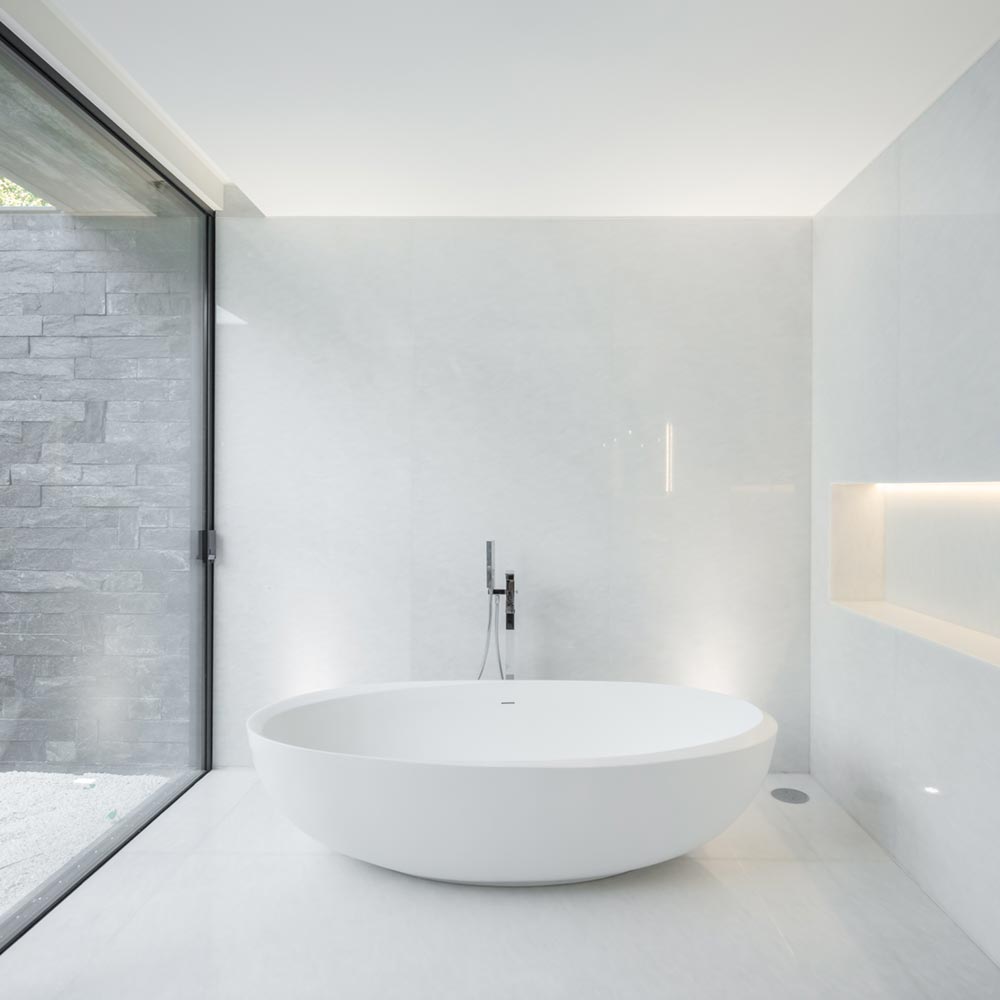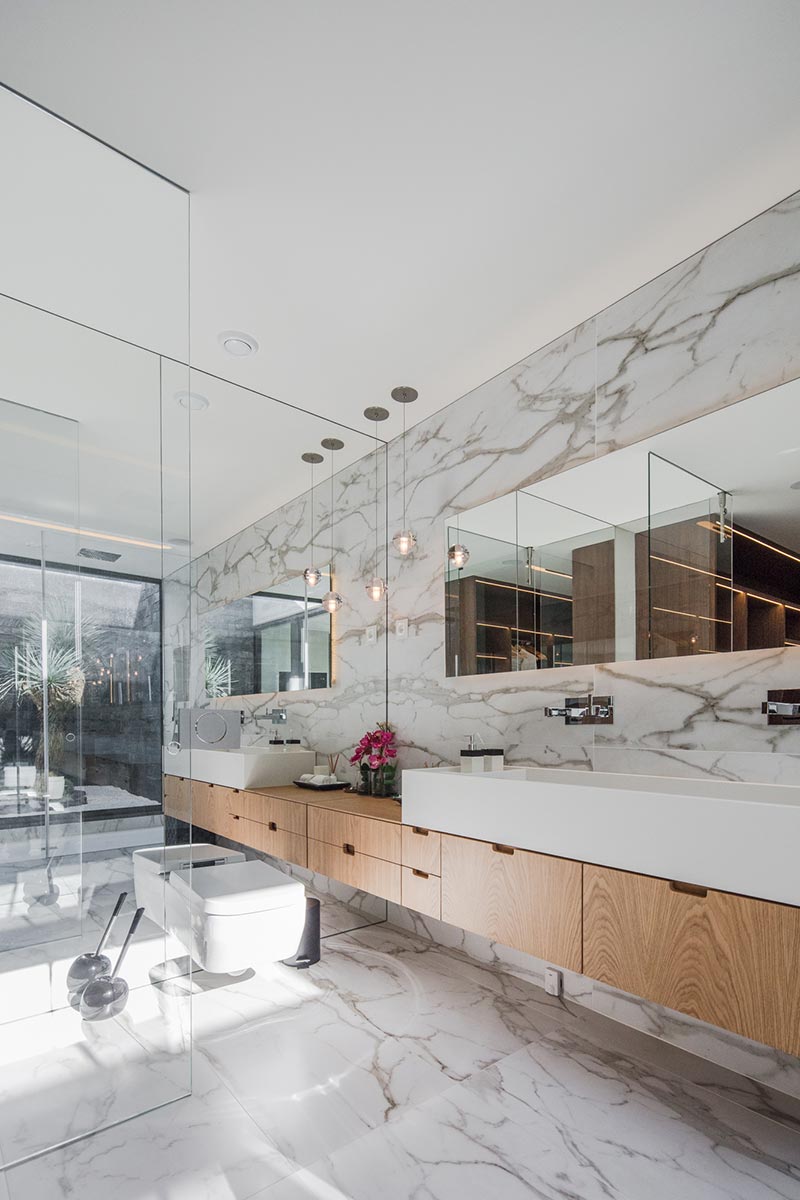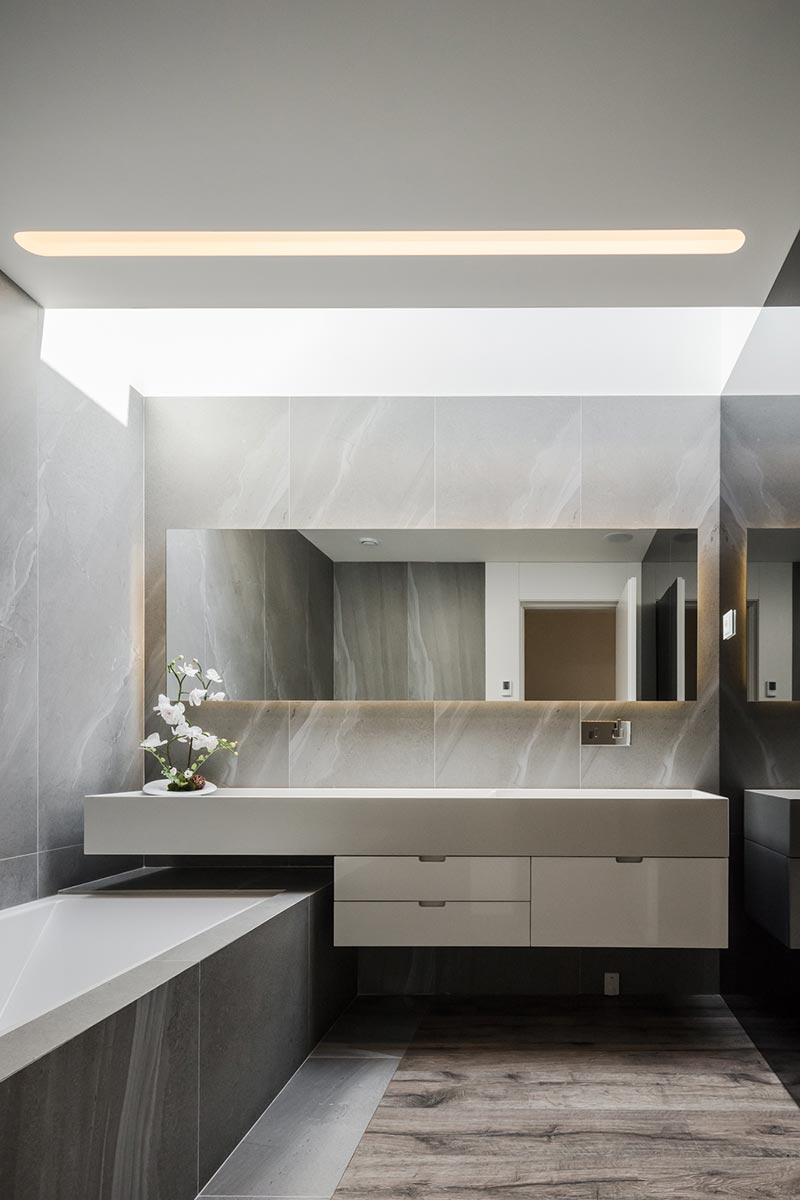 The main living area also opens up to the floor above, giving height to its depth, and clean lines to texture. Which was also the desire of the client; durability, low-maintenance and the efficient use of space – recognizable in the concrete and timber throughout, creating modern charm that oozes exquisite taste without interruption.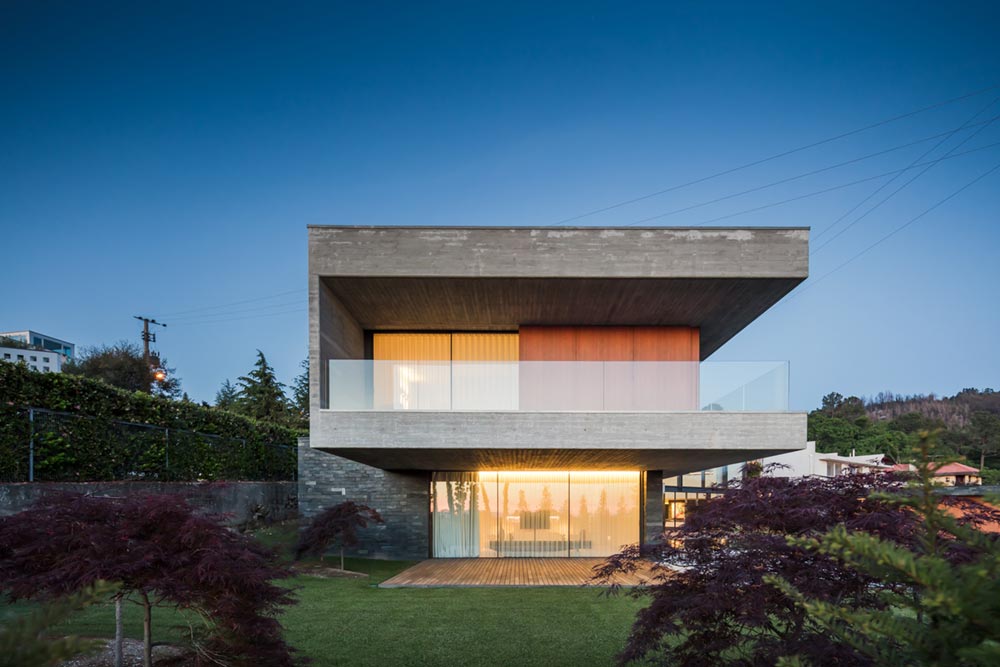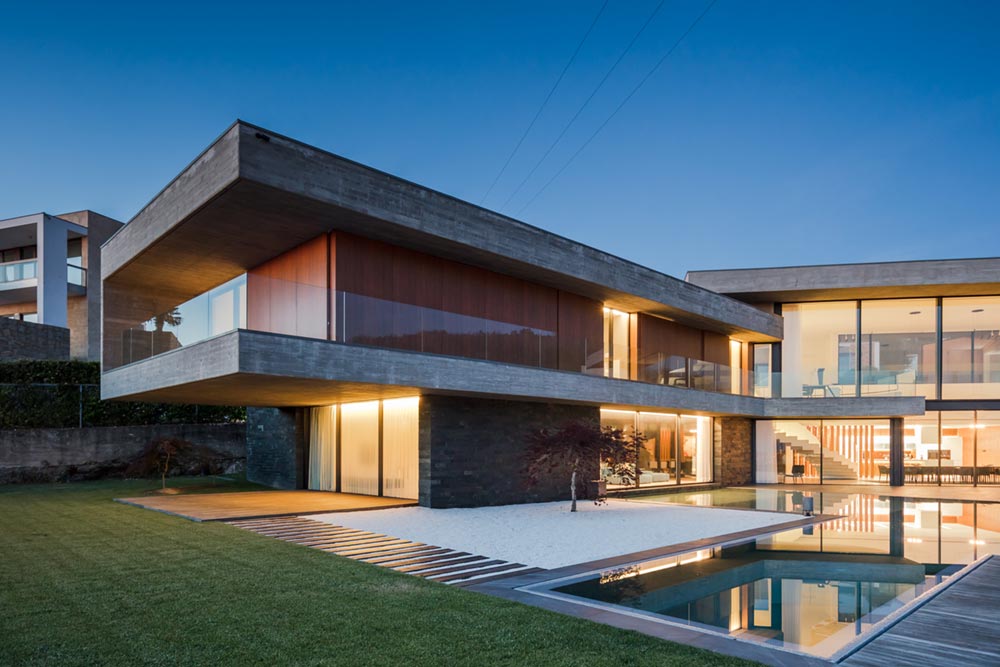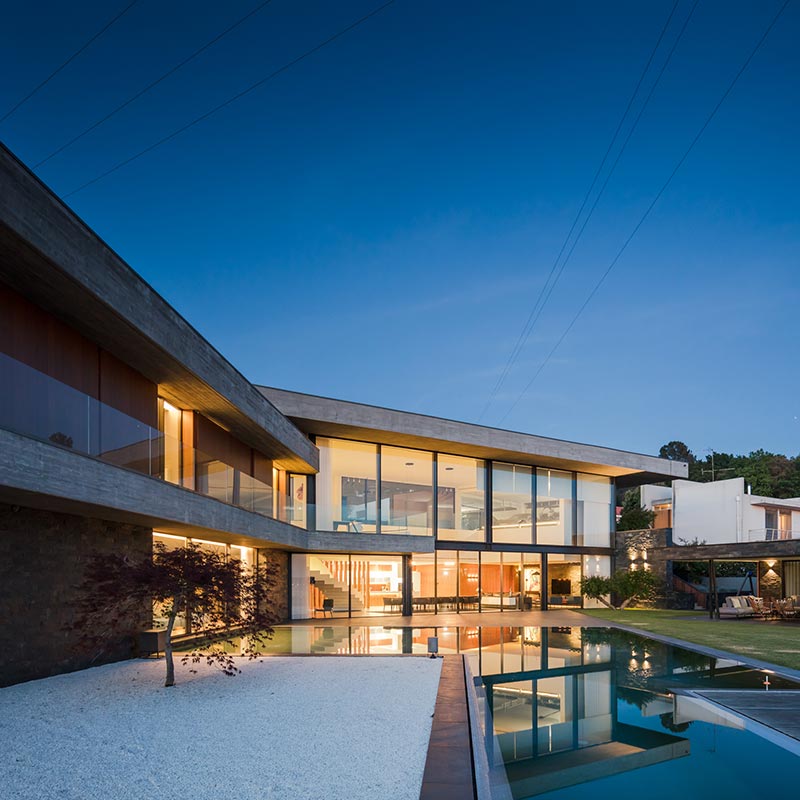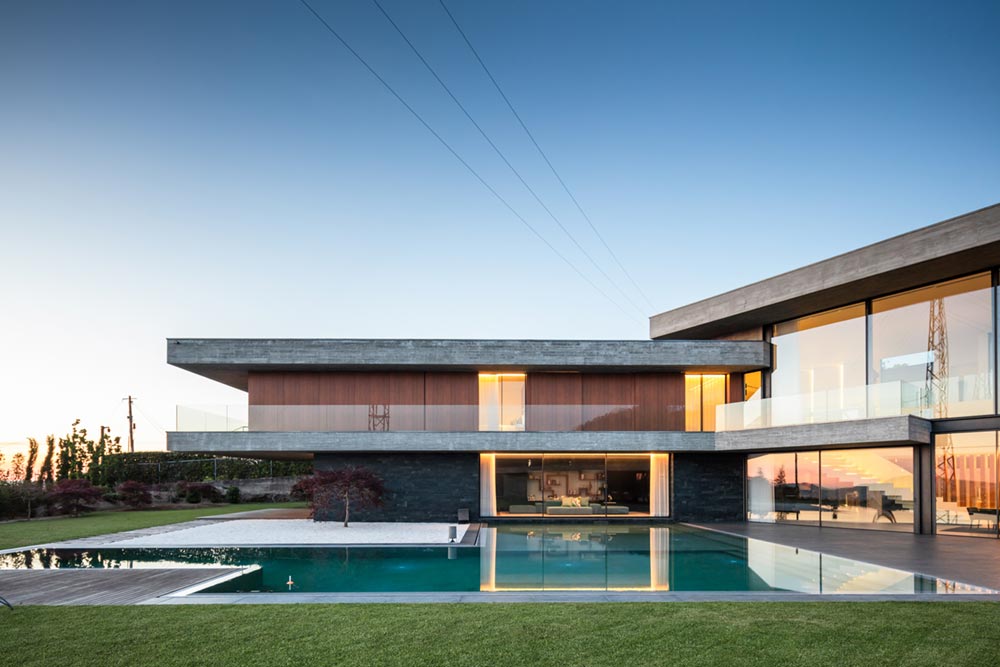 Lead Architect: Bruno Leitão and Marco António TRAMA Arquitetos
Photography: Joao Morgado – Architecture Photography