Located in Vancouver, BC – one of the most exquisite, top-rated places to live in the world, sits the collaborative efforts of CoWork Lounge by INFORM Contract and BuzziSpace.
Whether looking for office furnishings that will turn the hubbub of work life into a 'hubba hubba' working environment, or requiring a designated space – such as the acoustic cocoon, to take phone calls for future mobile business dealings, the CoWork Lounge has it all.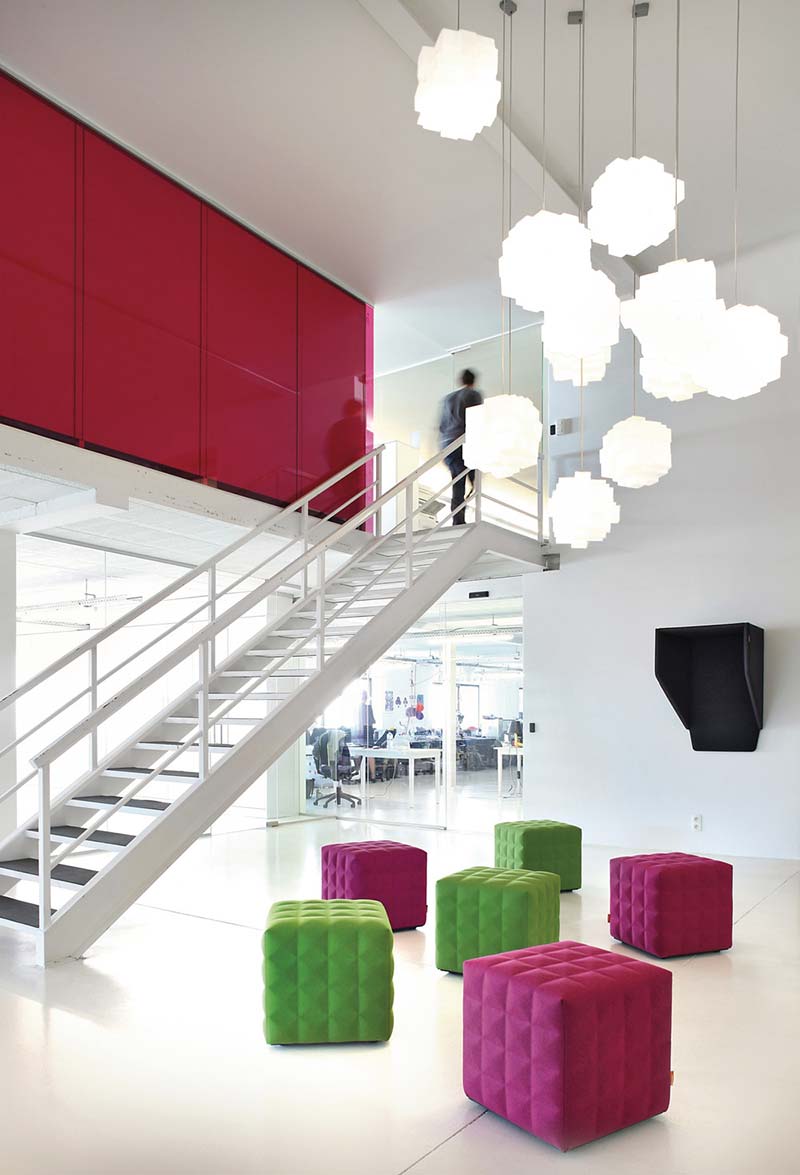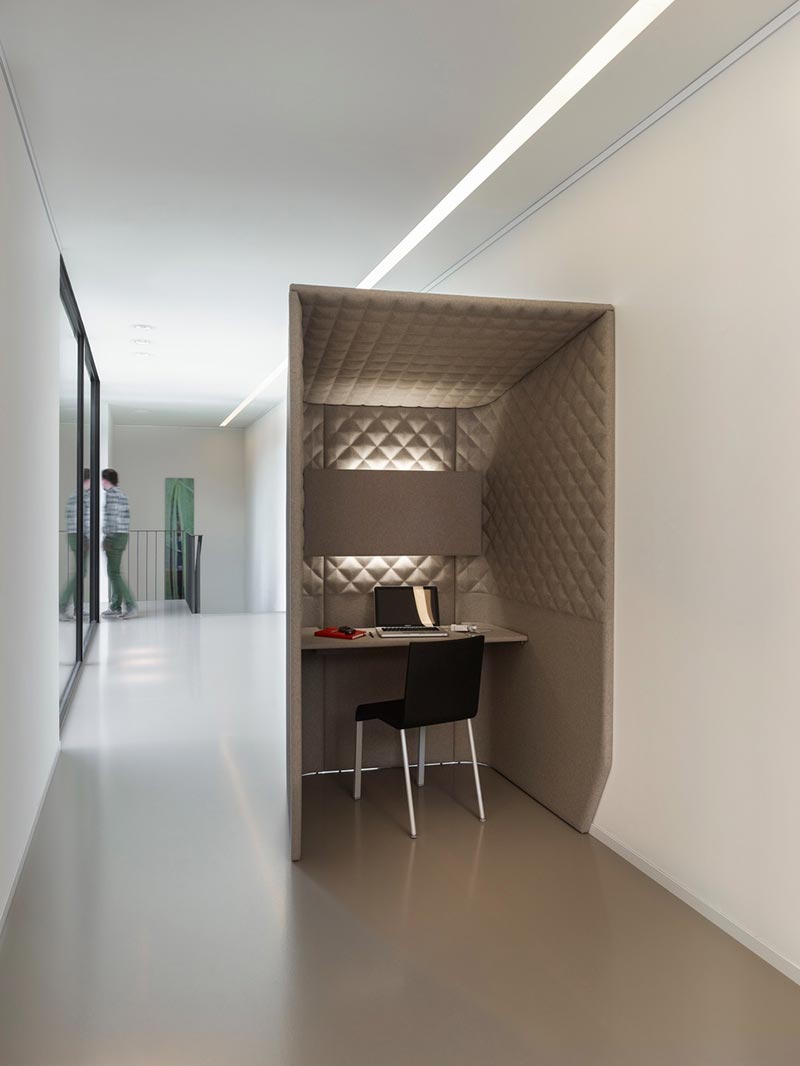 From their Tetris style freestanding furniture that can be rearranged within any office space, to offering a meeting-of-the-minds Foosball table that is more casual and less business, to an oversized lampshade where, surely, inspiration is more likely to hit you – this is the spot for all things forward thinking.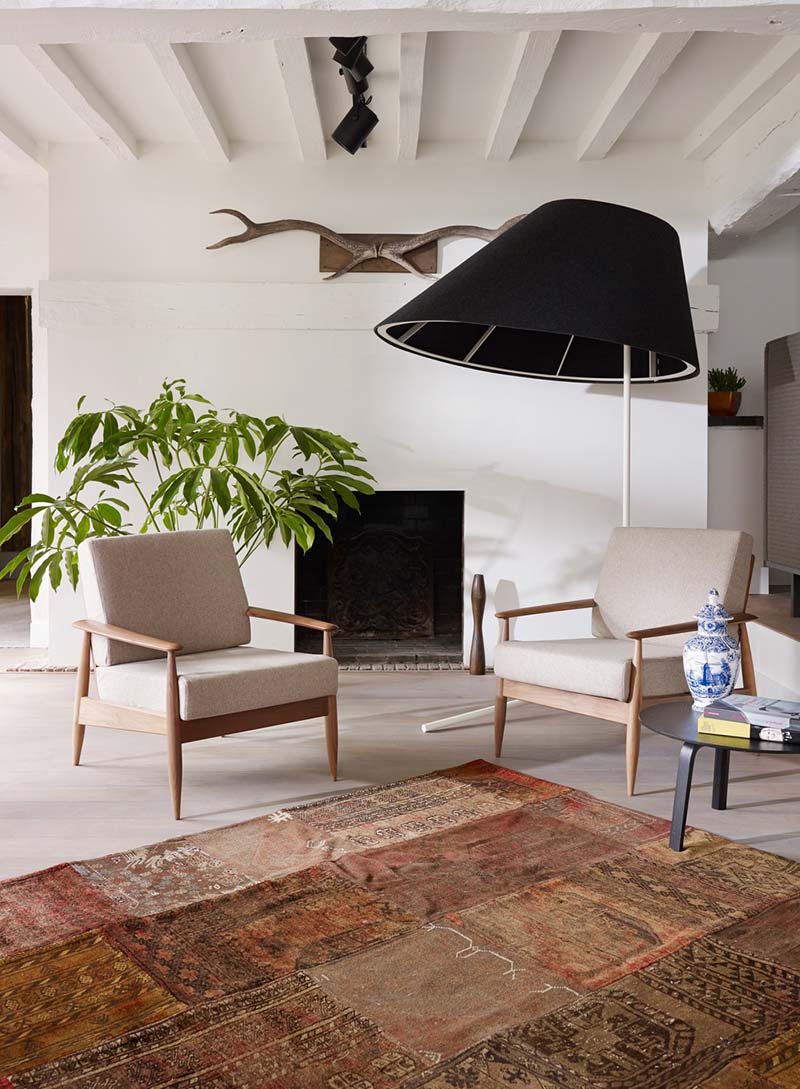 Intended for out-of-the-box professionals, or "unprofessional" – as it seems more fittingly put, these versatile work pods and furnishings are a growing trend that show no sign in slowing down, creative colorful flex-spaces such as the 'green room', set with velvet partition walls and equally cozy velvet stools.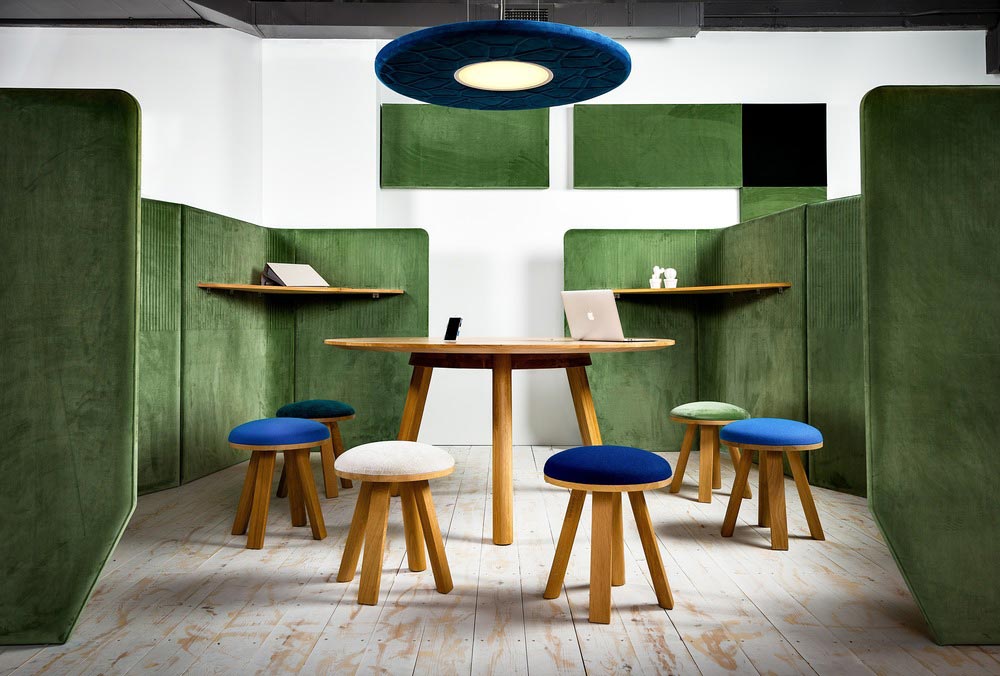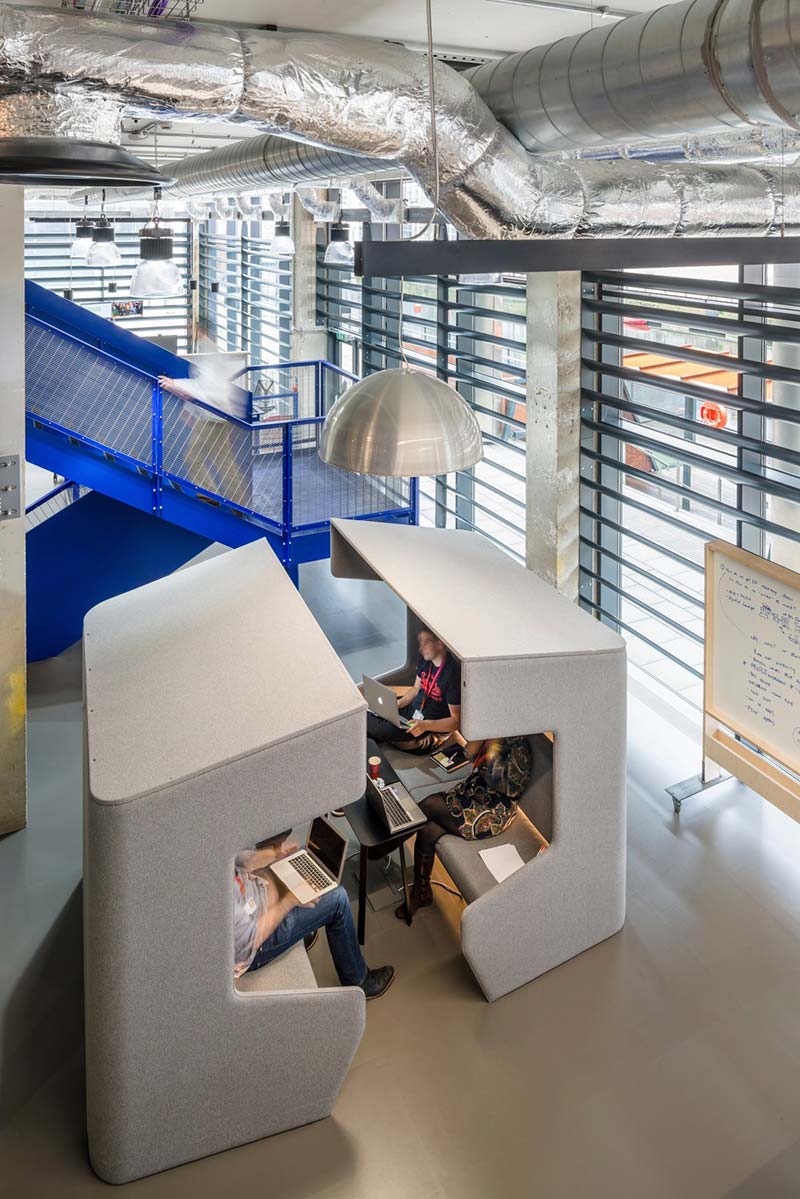 Alternately, converse over a picnic table in bright yellow, surround by equally sunny tree-cutout space dividers, making one's work day a walk in the park!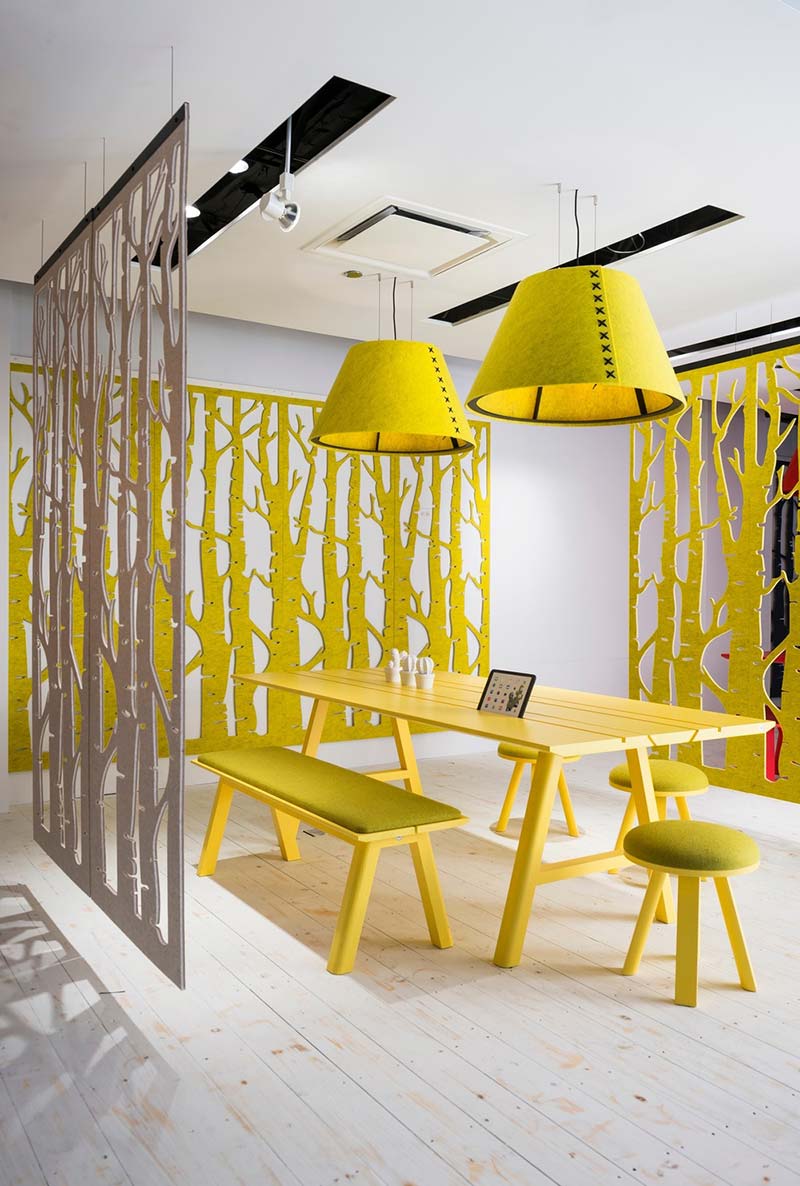 End-to-end, the CoWork Lounge provides borderless furniture, partitions and lighting options for any boardroom, office space or collaborative home business, promoting a healthy work environment and equally happy business (un)professionals.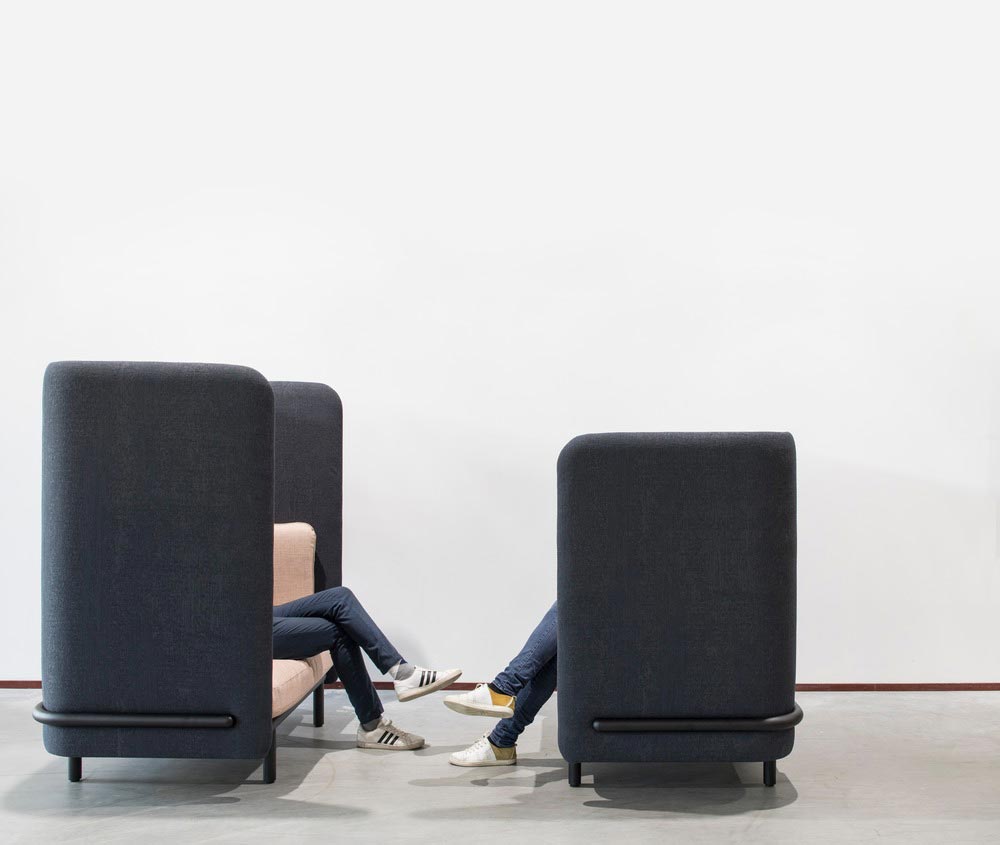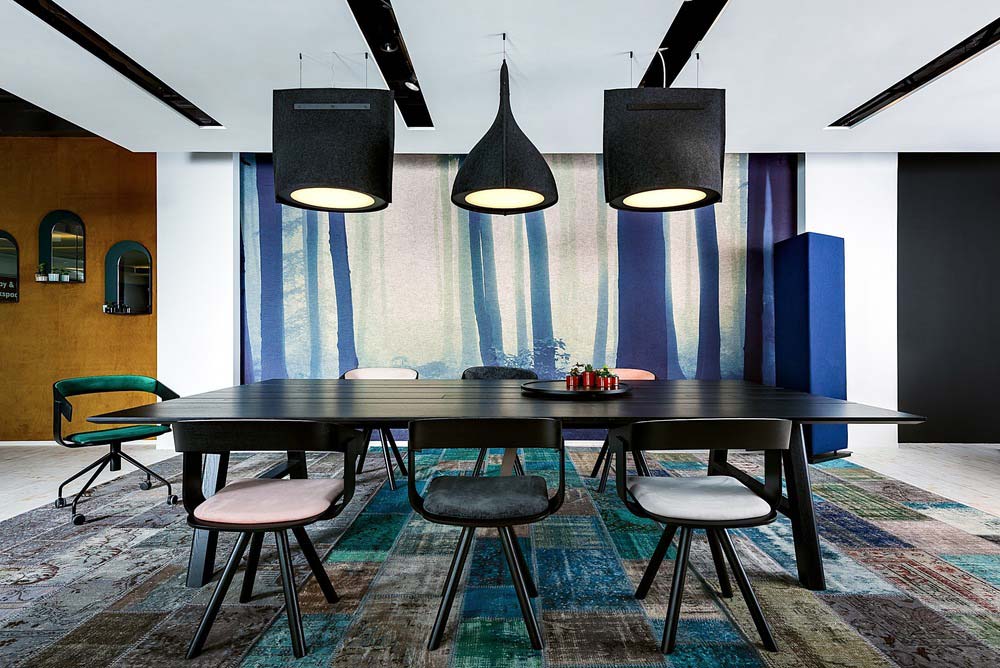 Design: INFORM Contract and BuzziSpace
Photography: BuzziSpace, Chris Bradley, Gareth Gardner