Just when you thought Spain couldn't get any sexier, this modern apartment design appears on the scene. Located in the historic district of Gracia, Barcelona, this 900 sq. ft. space was purchased by a Norwegian couple as a holiday home who wanted this former dark house to be turned into a bright getaway – and voila!
Opening up the main living area to the inner courtyard below, the accordion windowed doors make for better windows than they do doors; brilliant, if I do say so myself.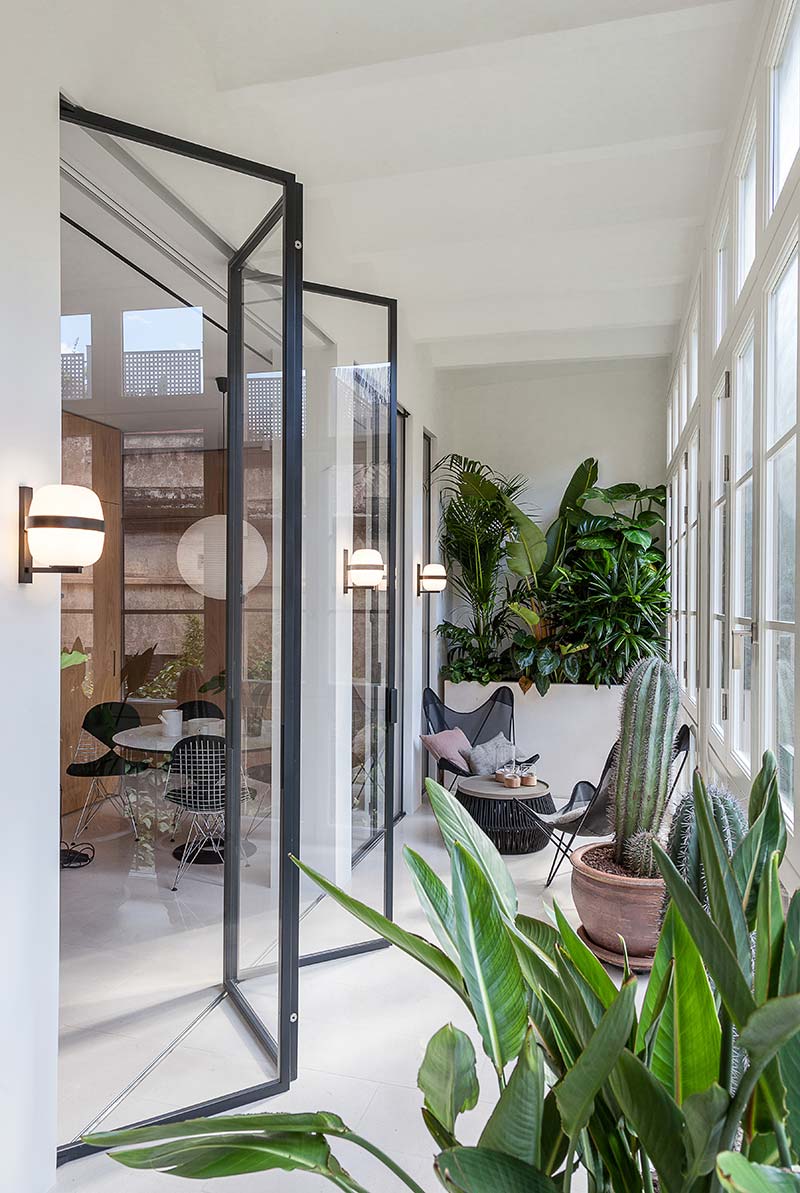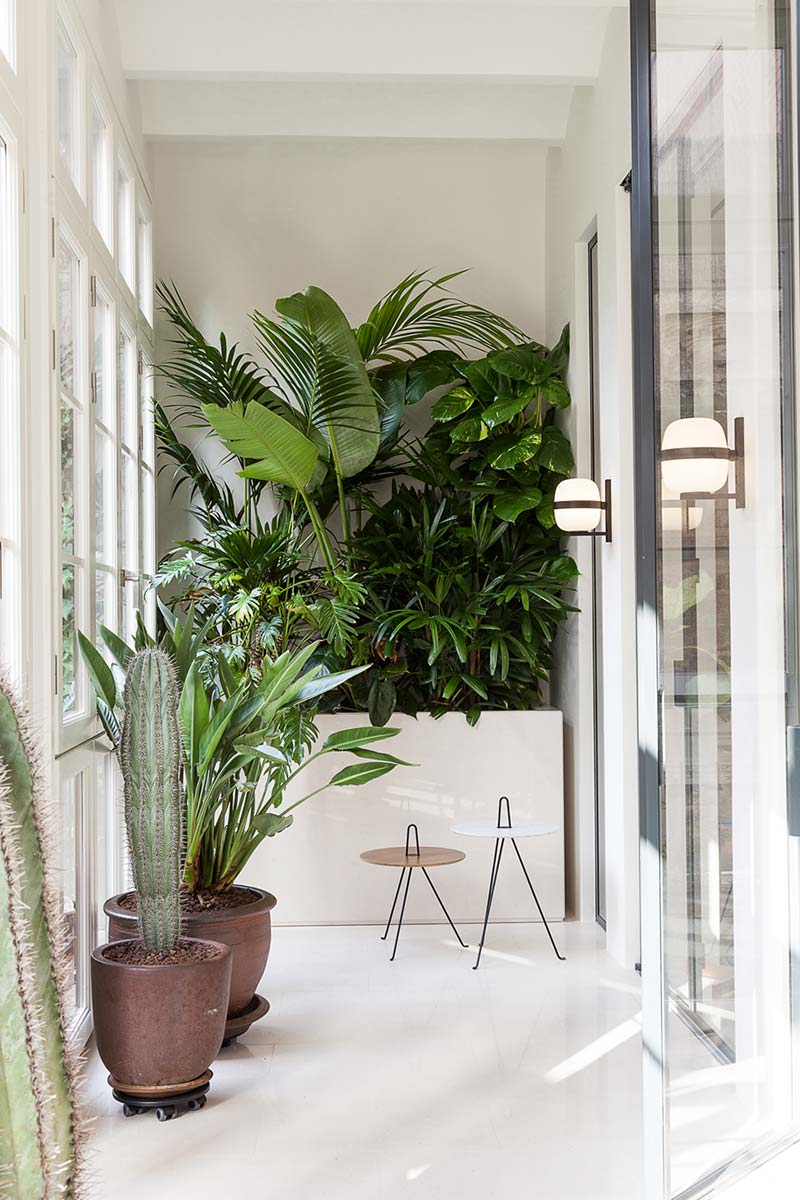 Along with natural lighting, natural light oak cabinetry is also a big theme throughout this L-shaped space. While foldaway features such as a table-top desk within the living room shelving system, and closed off cooking, storage and workspace areas in the kitchen, add functionality to the home.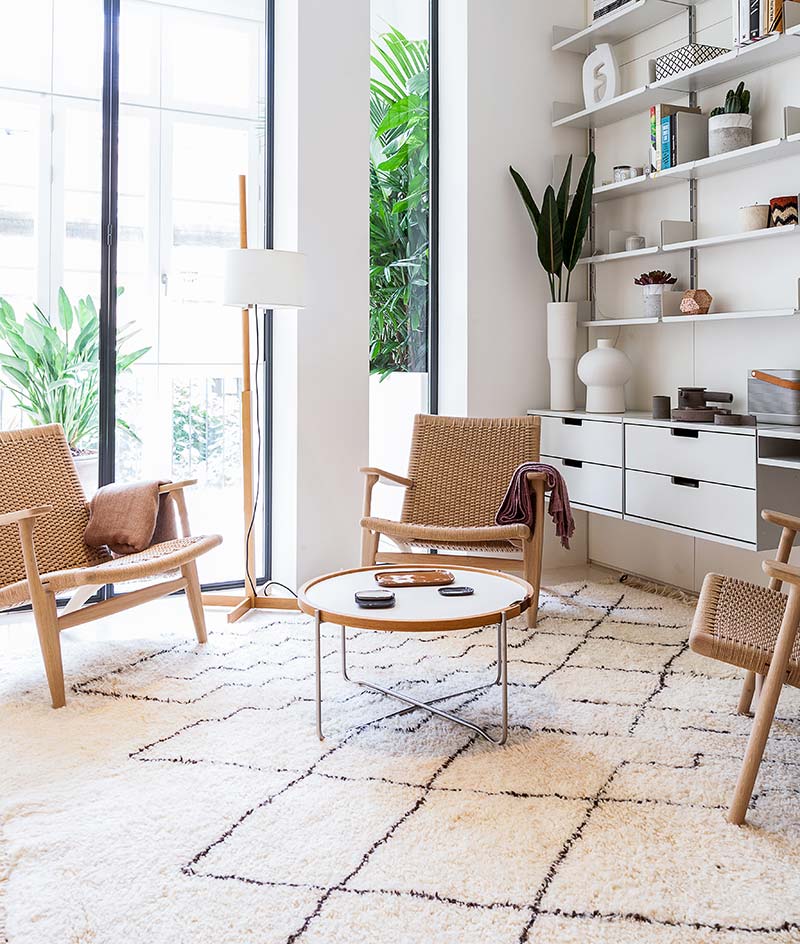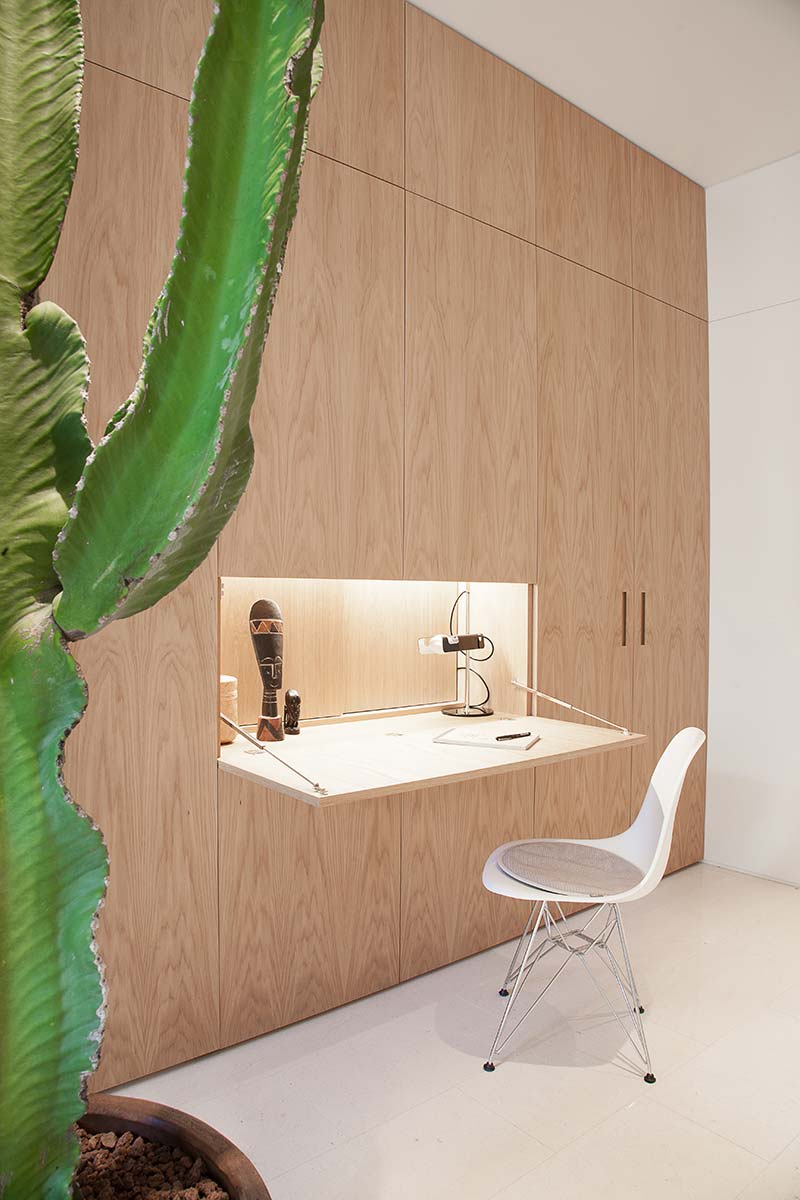 Simple wire-rimmed seating surrounds the round dining table, and muted tones in the living room and bedrooms, creates a calming flow throughout the space despite the segregated rooms. The kitchen features a compact design which can be opened and closed, keeping the space neat and tidy.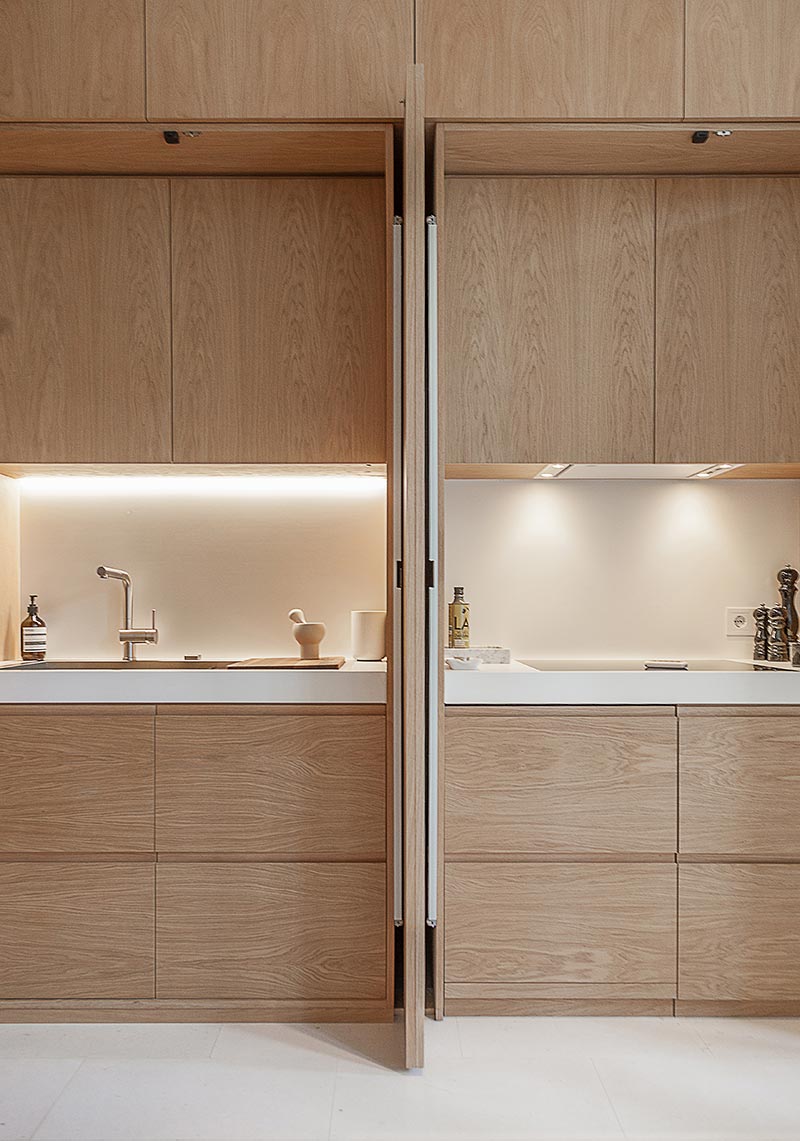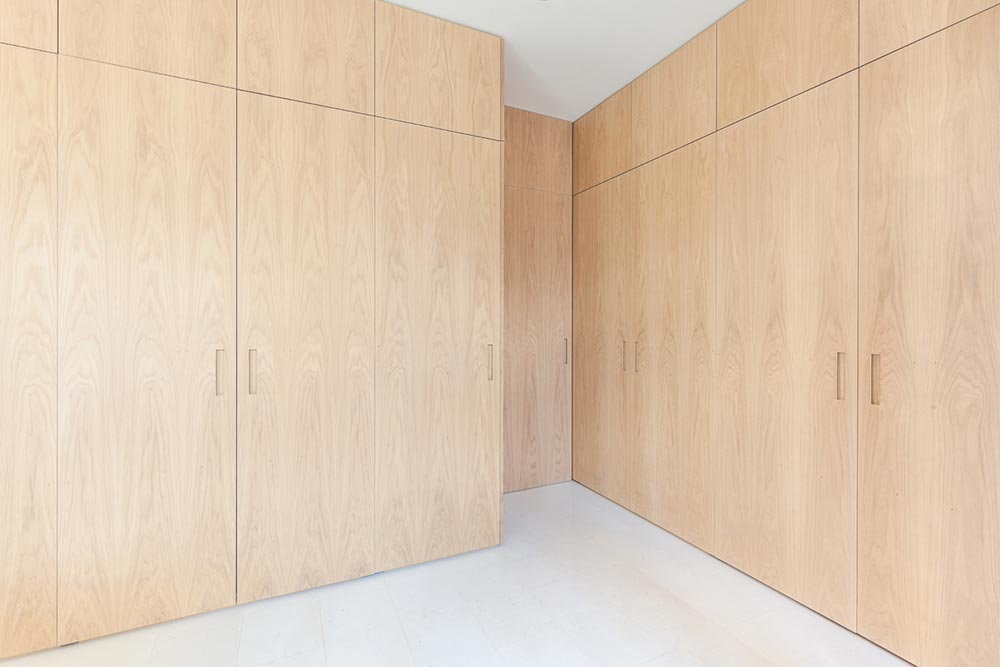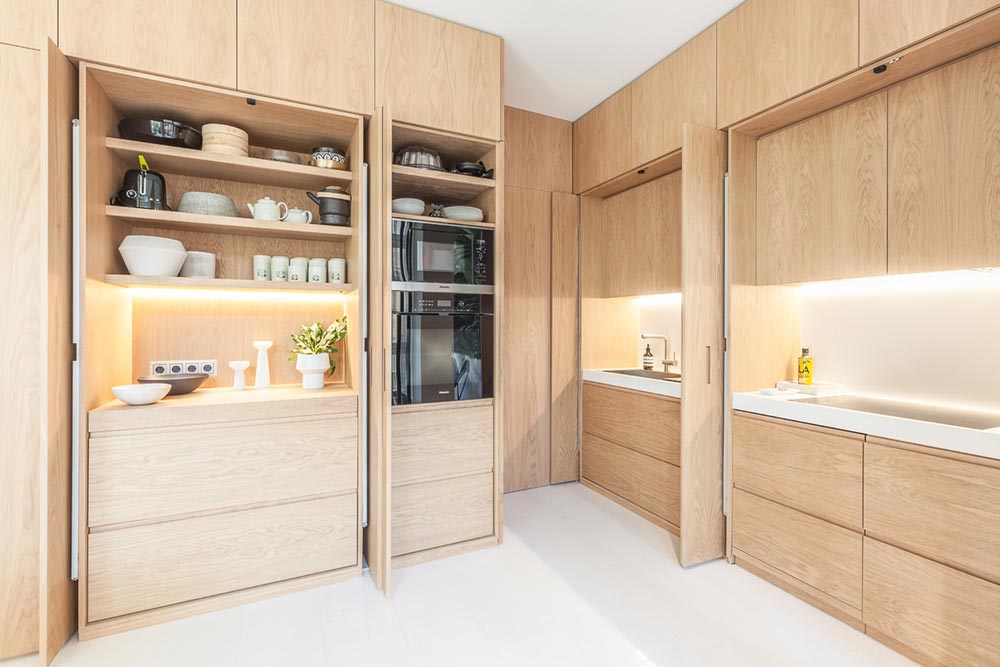 The bathroom is an interesting display of dueling sinks; each facing one another – as are the walk-in showers, bathed in white, wood and a smart system to operate this wash zone.
Wicker is also a big theme in this interior design, as seen in the sitting area, the bench perched at the makeshift office, and mimicked in the burlap-style bedding.
There is definitely no shortage of storage in this home, making this hideaway the perfect hide-away for all the treasures the retired couple might wish to store from their lifelong treasure hunts.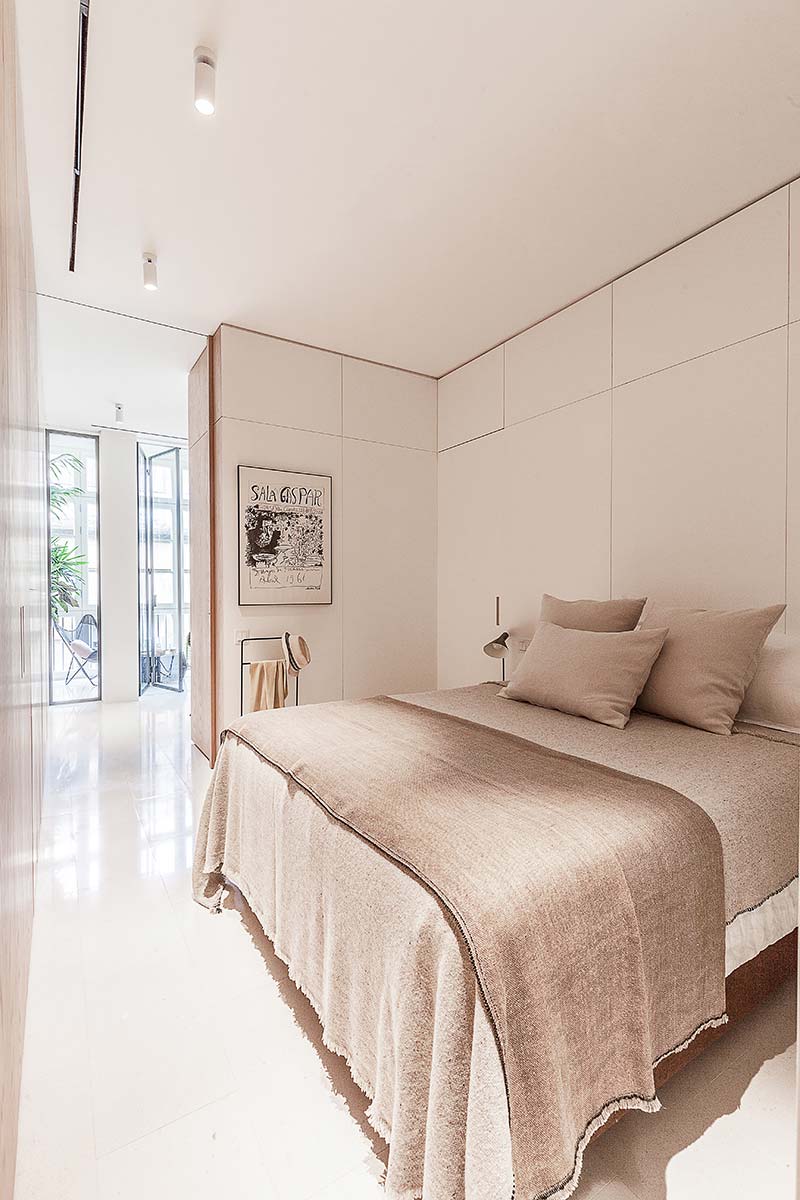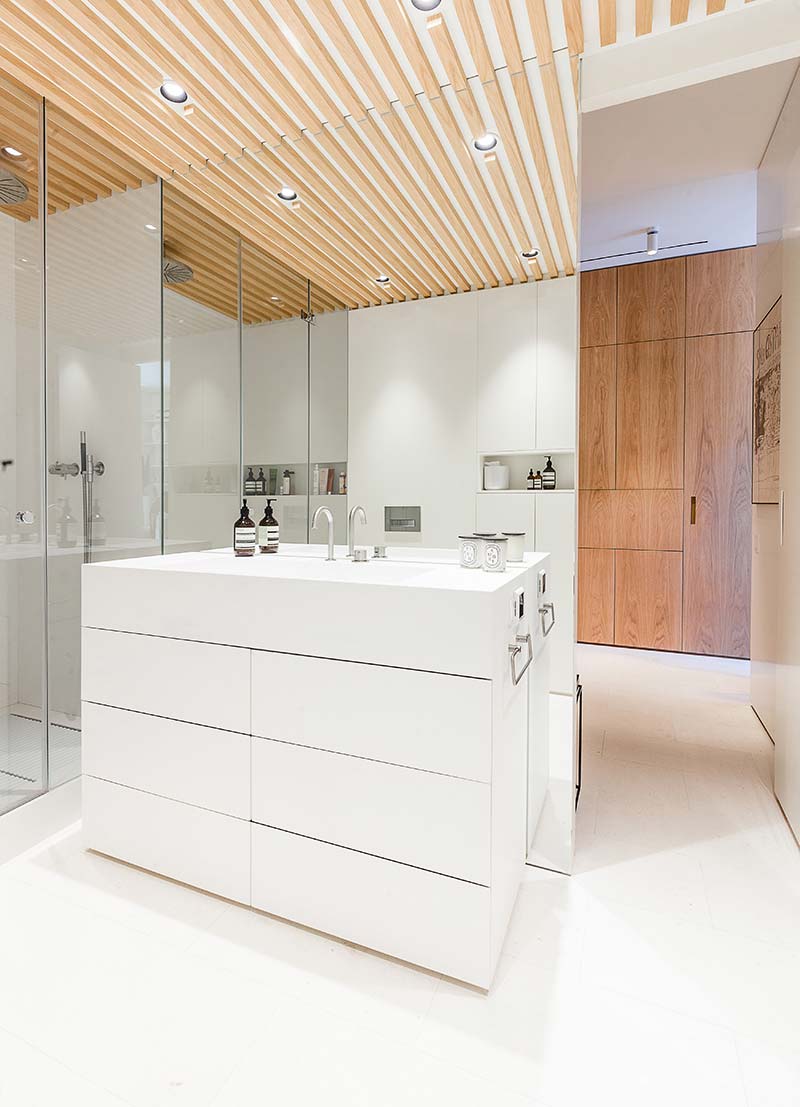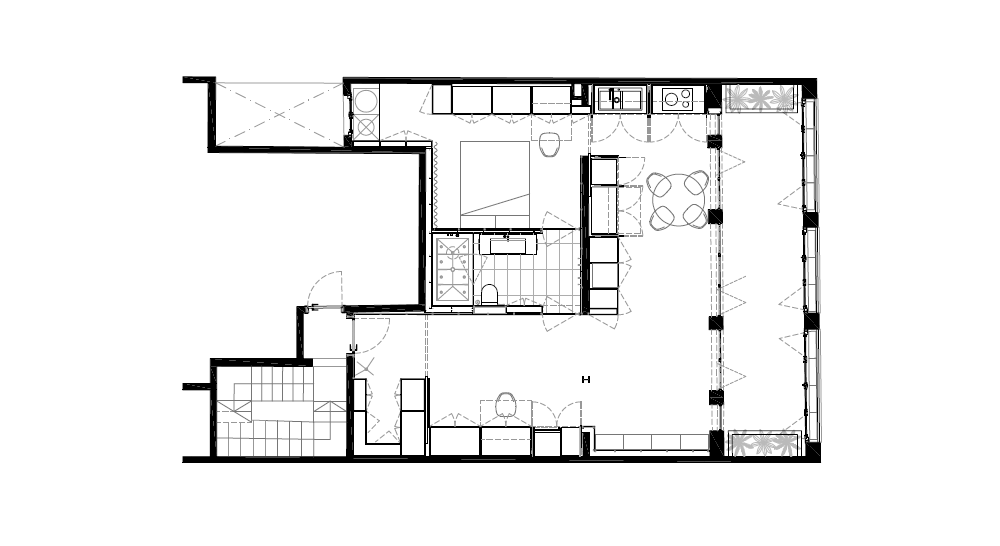 Architects: YLAB Arquitectos Barcelona
Photography: YLAB Arquitectos Barcelona