With cement ceilings throughout and wood beams running the length of the house, Courtyard Deck House is a display of strength and simple design melding beautifully.
Calling this house home is a family with 3 little lads, who thought it wise to remodel their space for functionality without foregoing any design refreshers.
Beautification such as the brick backsplash in the kitchen, set with light oak cabinets and rich black stools along the breakfast bar, bring the kitchen to life – as it is the hub of the house, after all.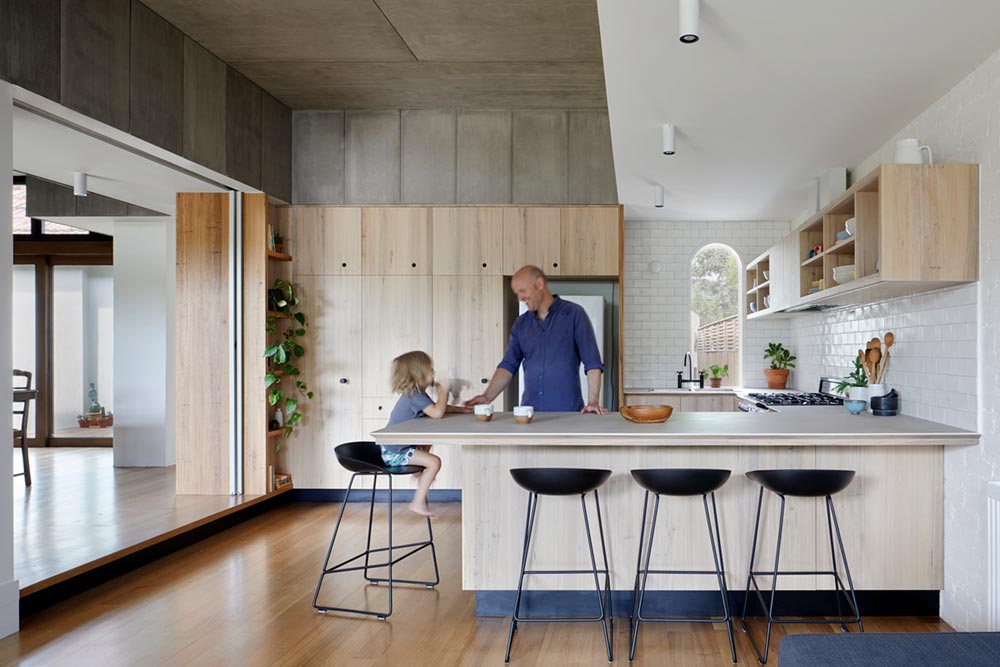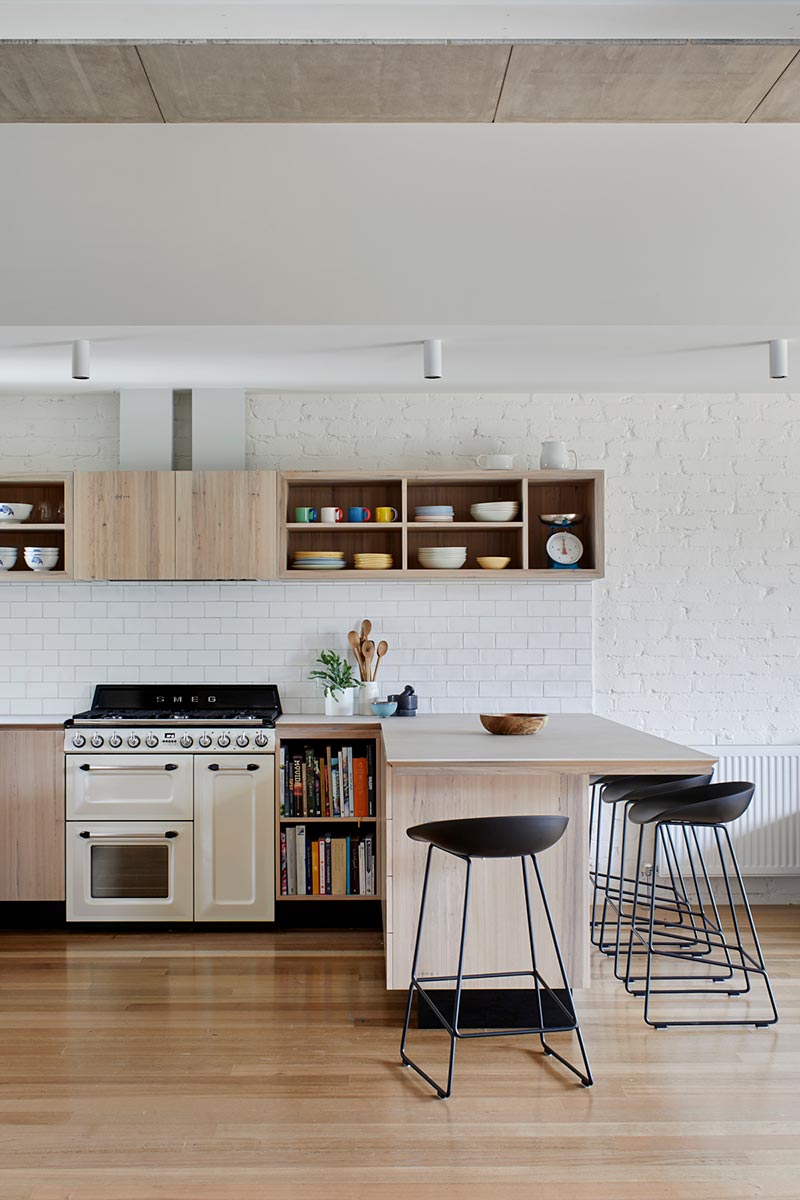 While quaint lighting fixtures, such as the floral wood-like dome hanging in the living room, adds texture to the space and ties in the wooden accents.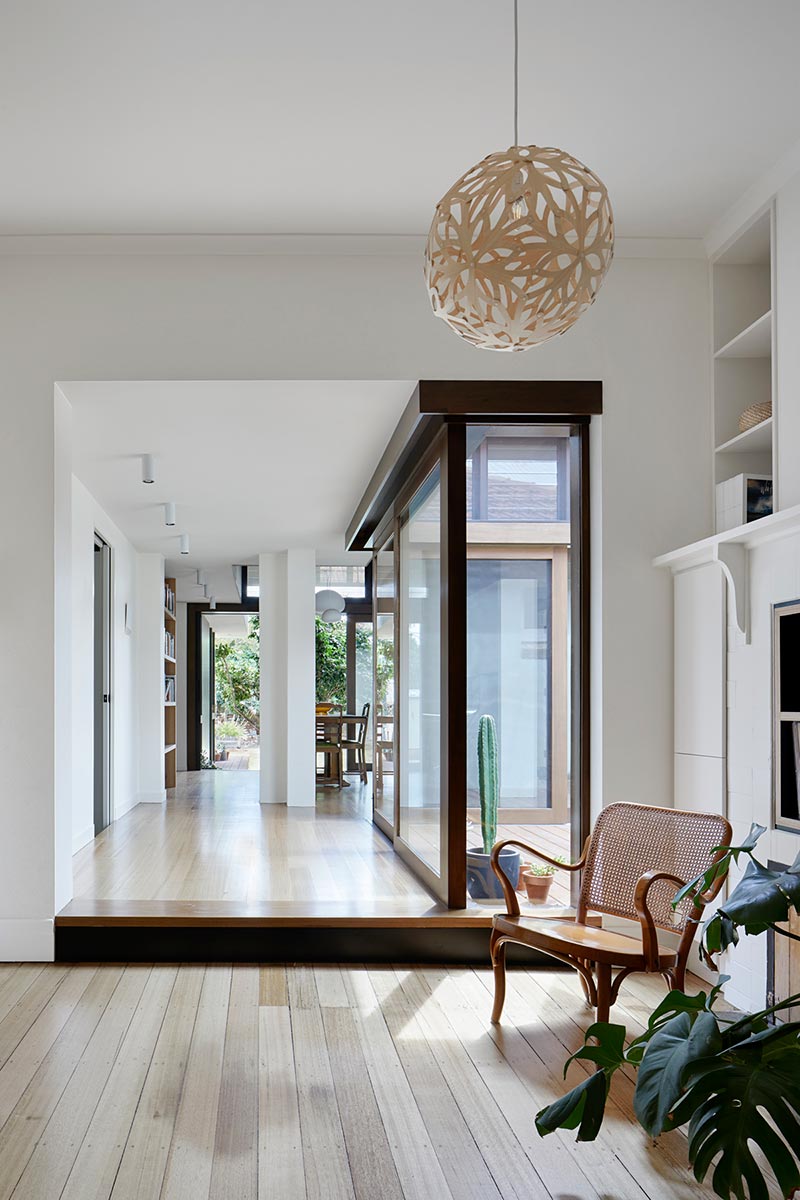 The forest, in the rear of the space and offset from the kitchen through retracting glazed doors, delivers a play area perfect for the energetic few who dwell here. And the outdoor deck and indoor courtyard also extend the footprint of this home, with the ideal living space that offers this family an inside/outside house to call home.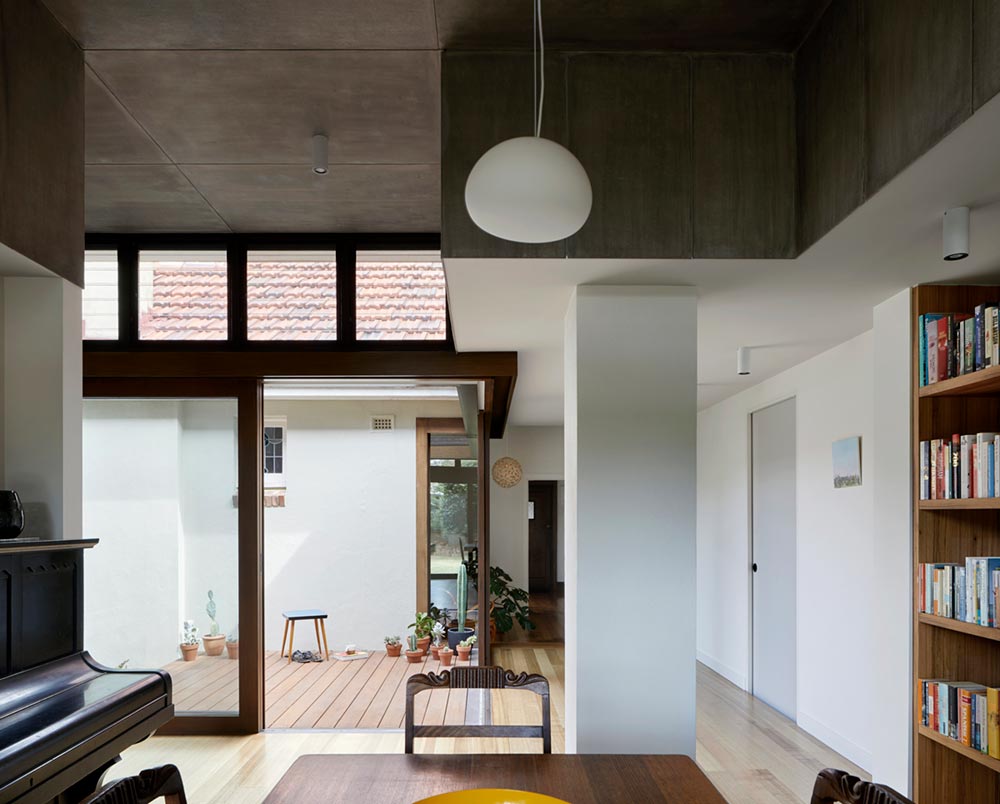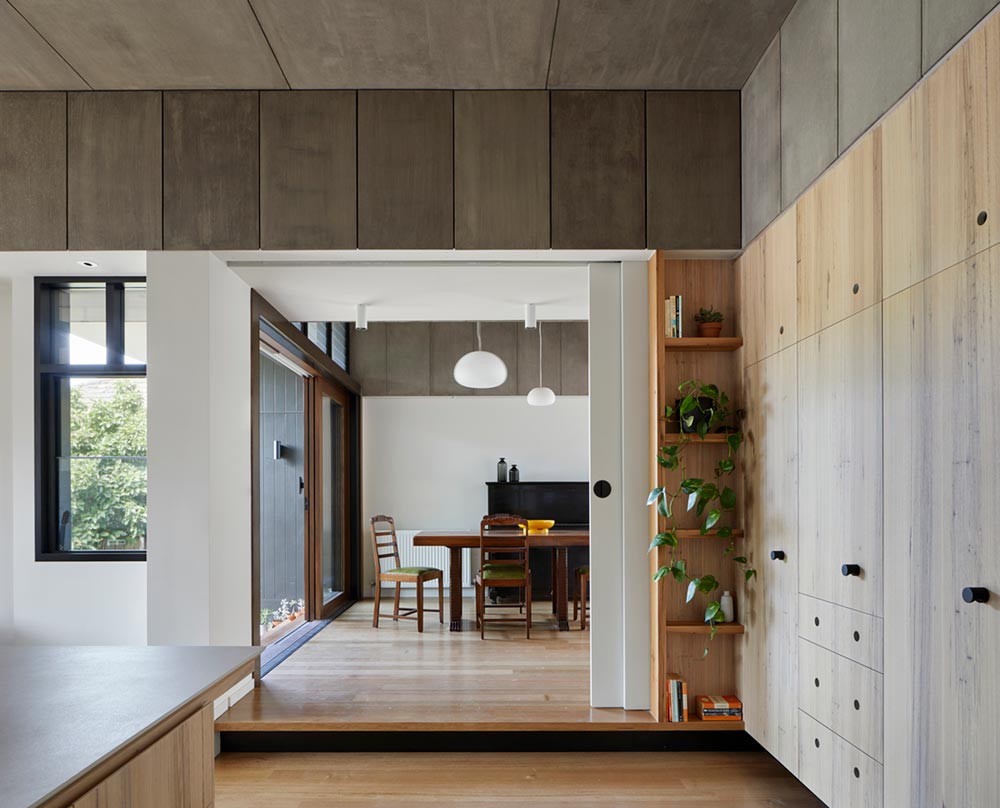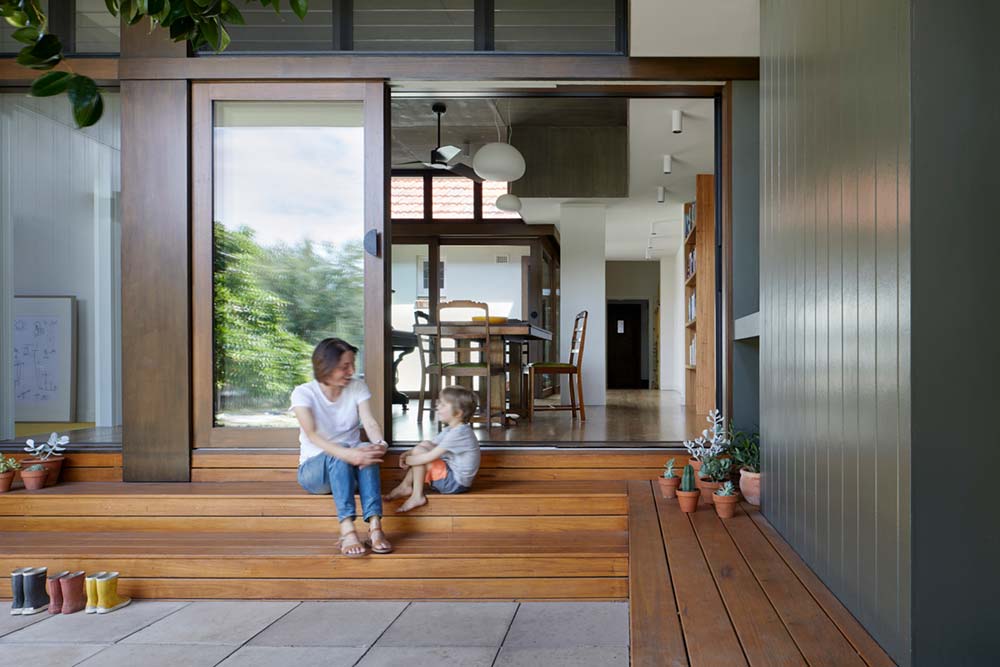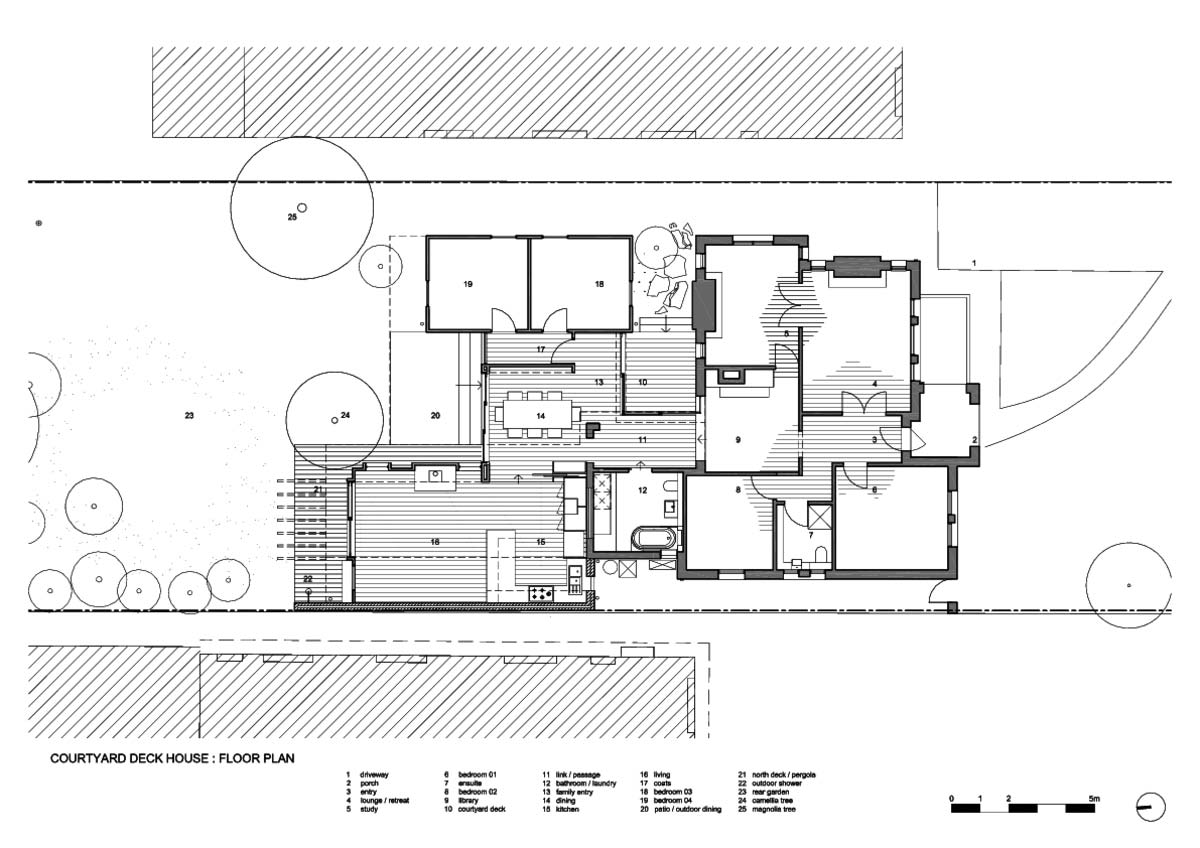 Architects: ZGA Studio
Photography: Tatjana Plitt