Nestled along an oceanside embankment of the San Juan Islands, just outside of Seattle, Washington, Hillside Sanctuary offers dreamy allure, ample natural lighting and design appeal for days.
Displaying stone and wood boldly, this sprawling hillside Pacific Northwest home consists of two stone volumes, delivering both the owners and their guests a peak-a-boo view of the Puget Sound below.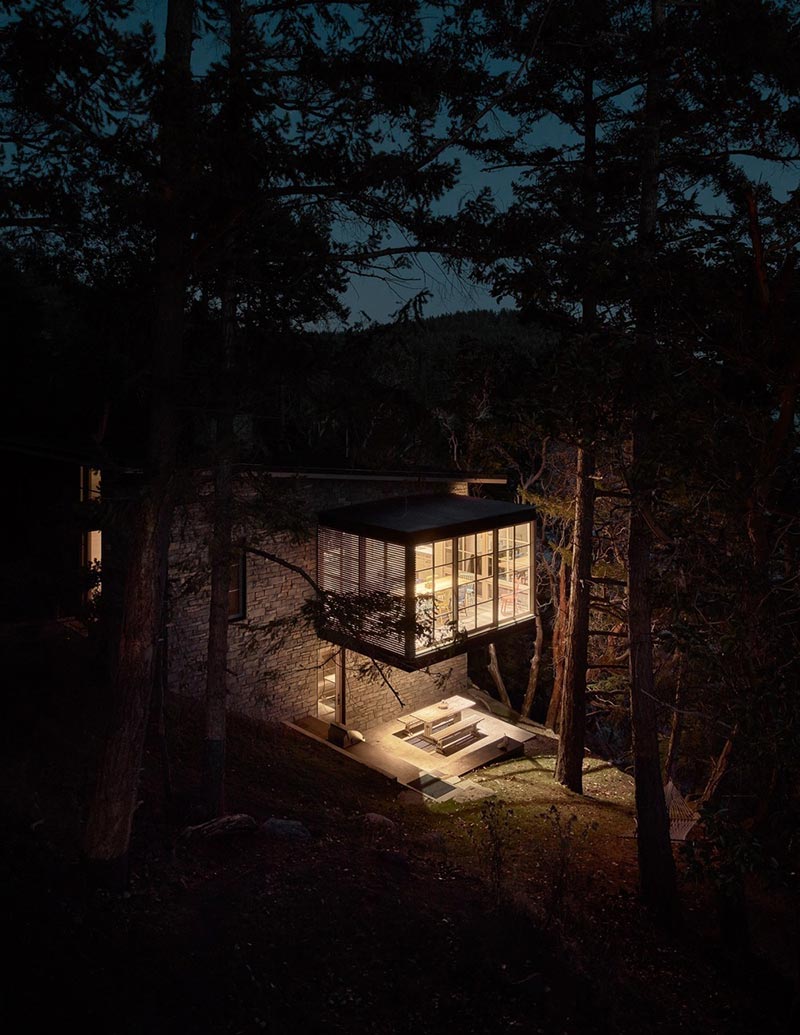 The master bedroom provides floor-to-ceiling windows that lead out onto a private deck through French doors, with contrasting light wood walls inset against the ash-tone wood flooring beneath.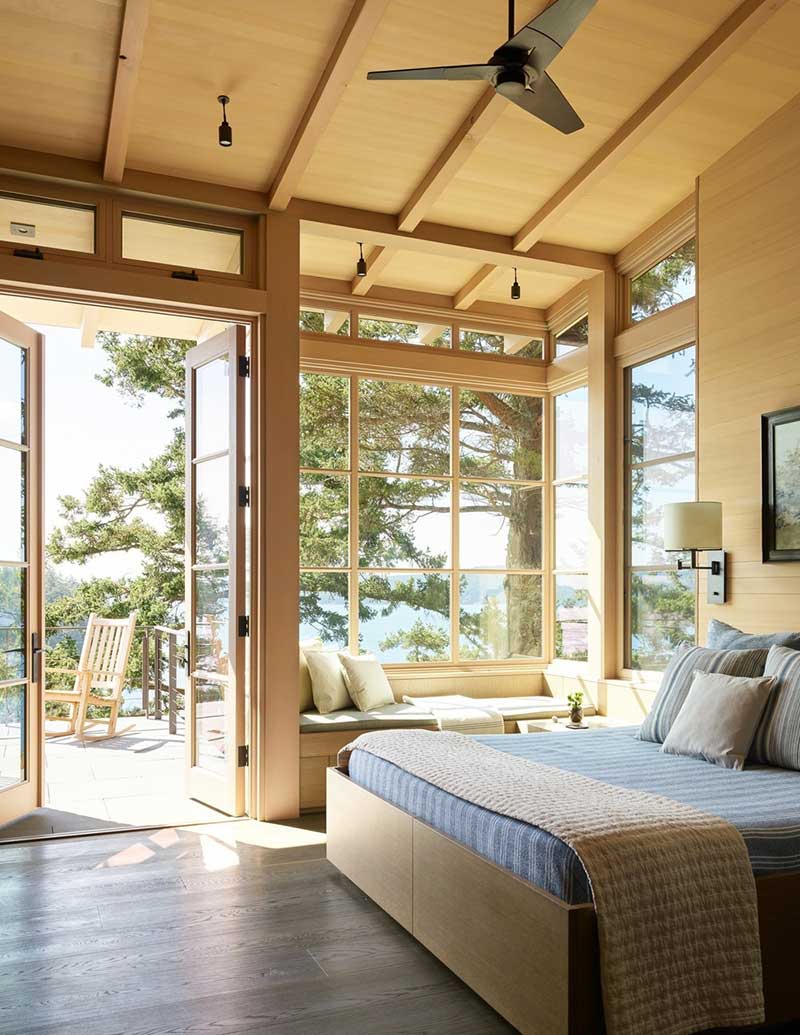 The master bathroom is a sea of deep pewter tile with a large white soaker tub, white tile towel wrack wall, and a wood sink cabinet drenched with a grey countertop.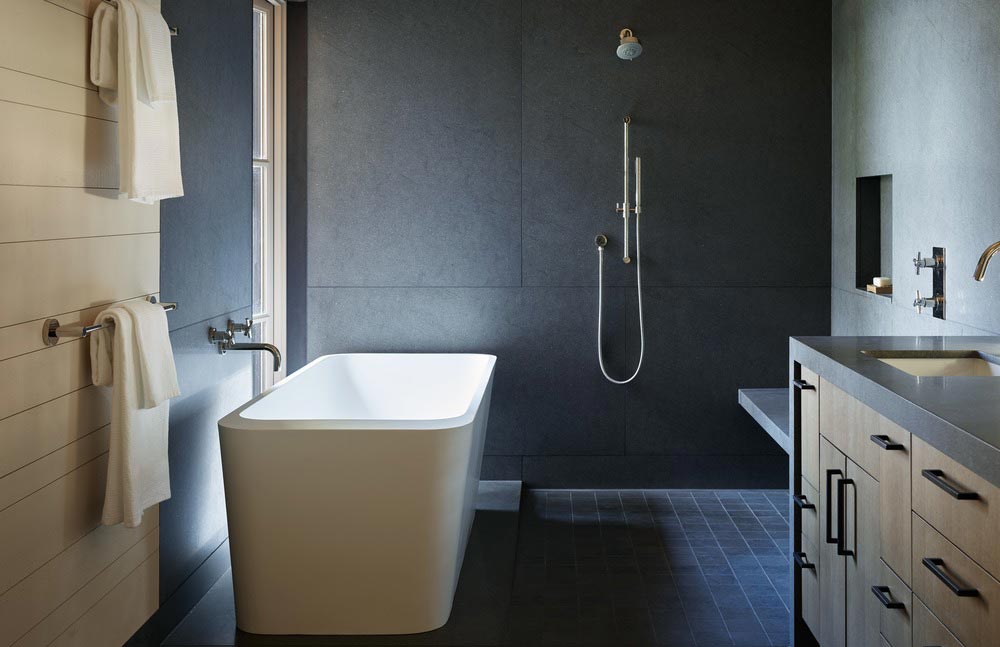 This same monochromatic contrast in tones can be found throughout the home, such as the kitchen – where the cabinets and windowsills mimic the outdoor wooded visage, while the stone patio, dark wood slab table and grey walls harmonize in mismatched perfection.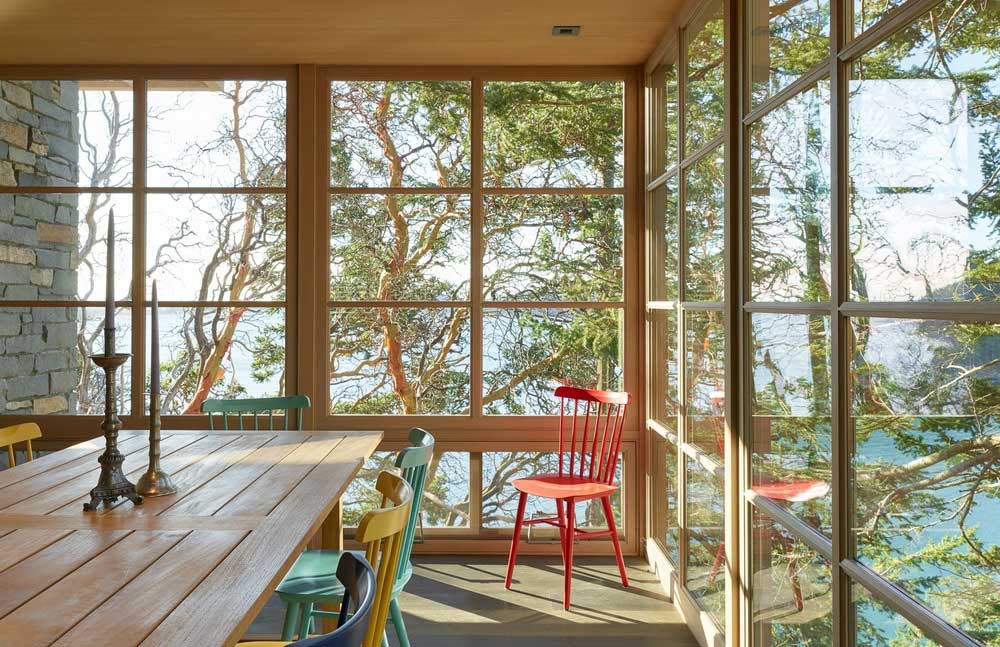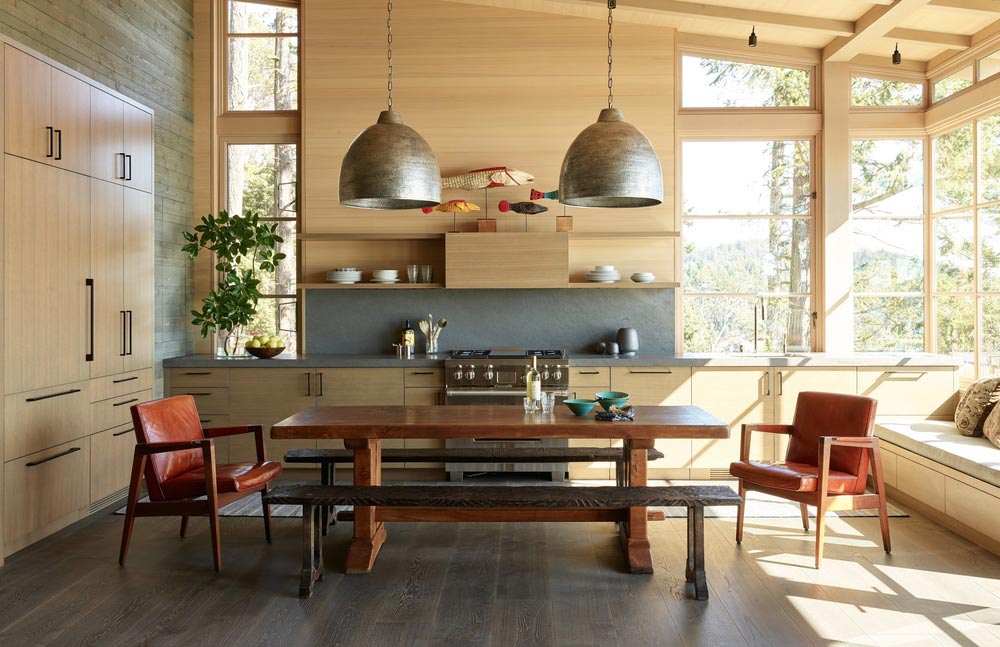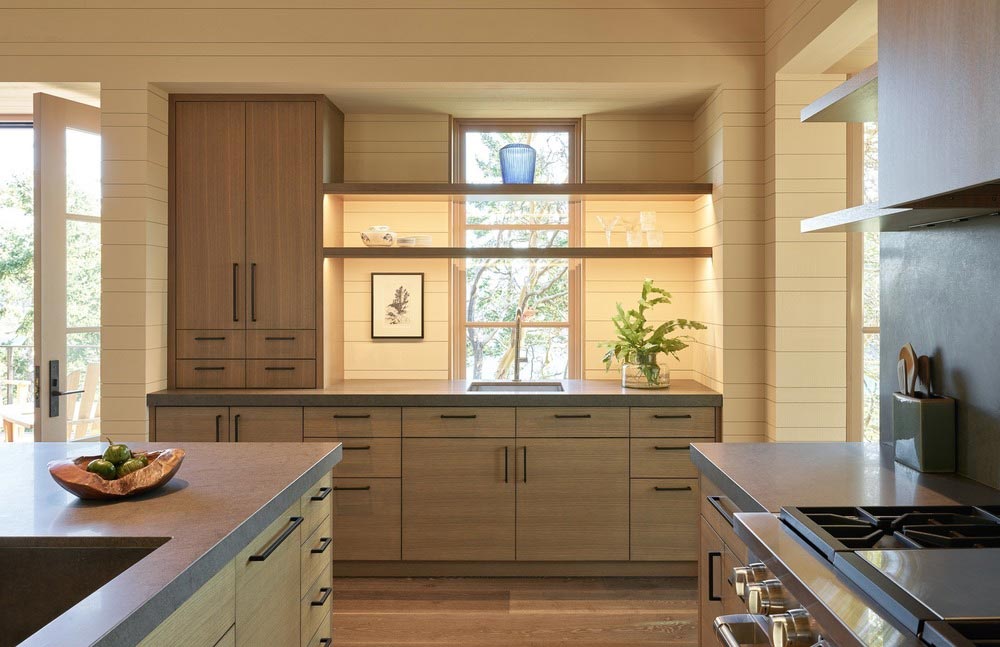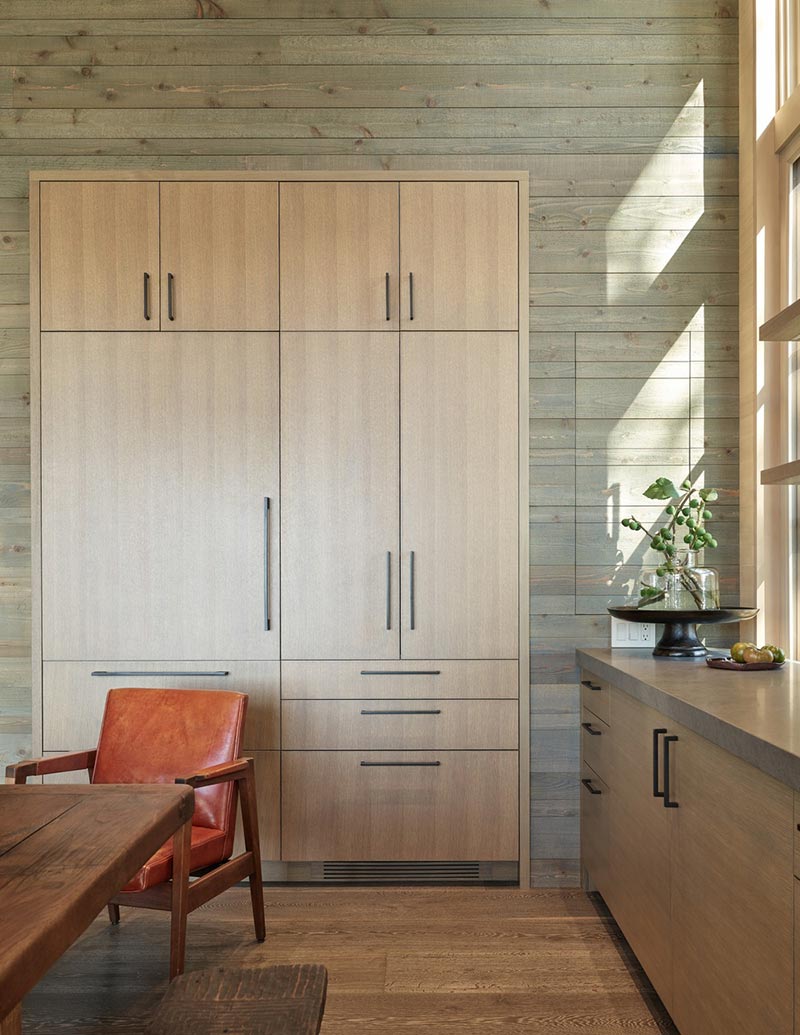 Meanwhile, the guest home beyond the main house appears much like its "mother ship", delivering wood walls, floors and cabinets – complete with clean lines throughout.
The commonality of both homes is definitely the breathtaking view, which goes on for a nautical mile, and is simply …wow!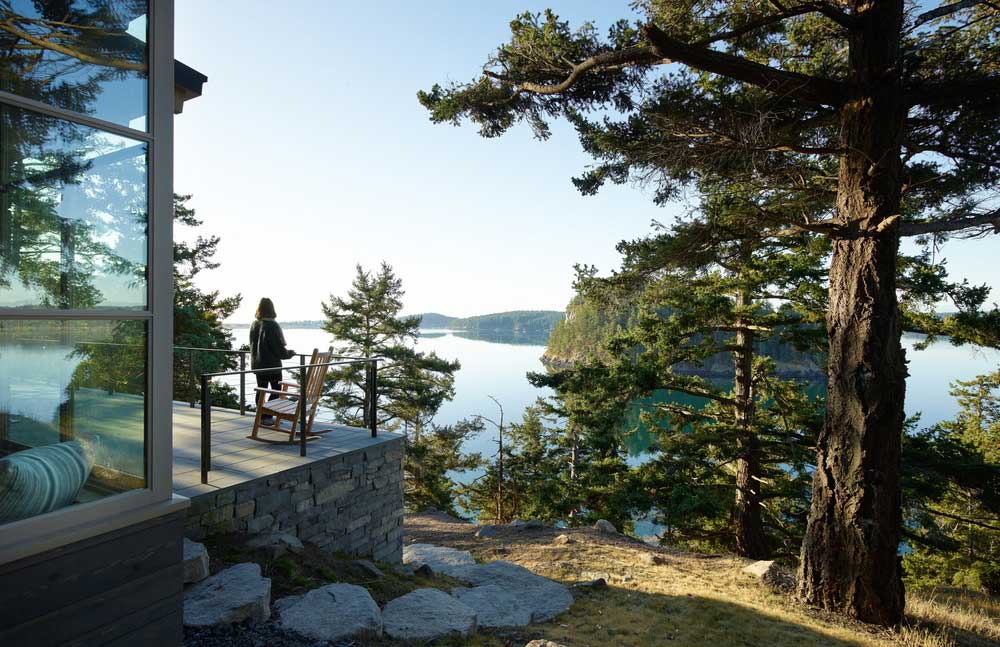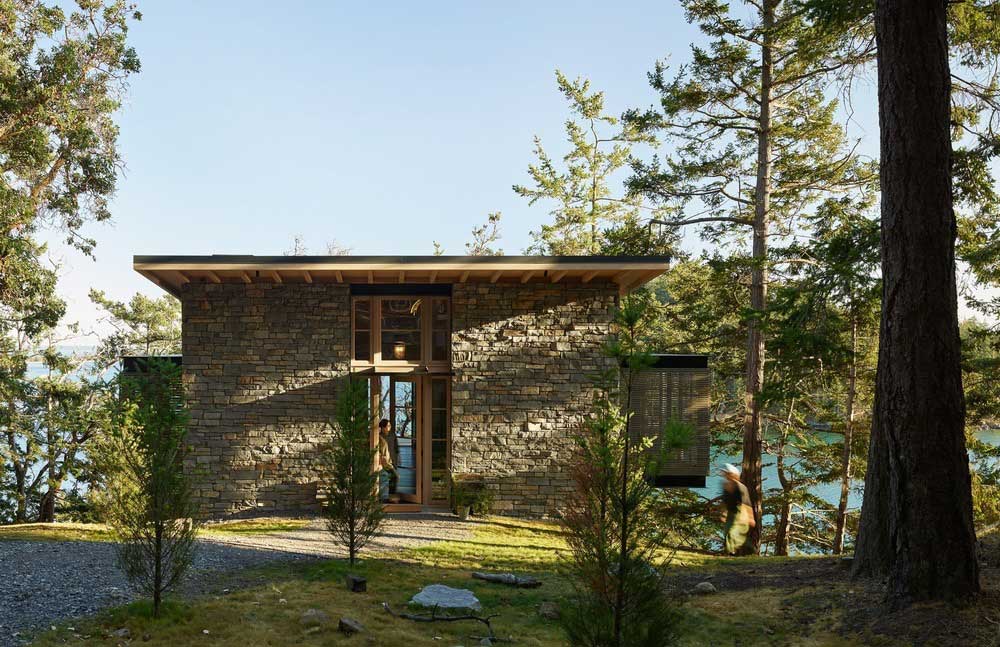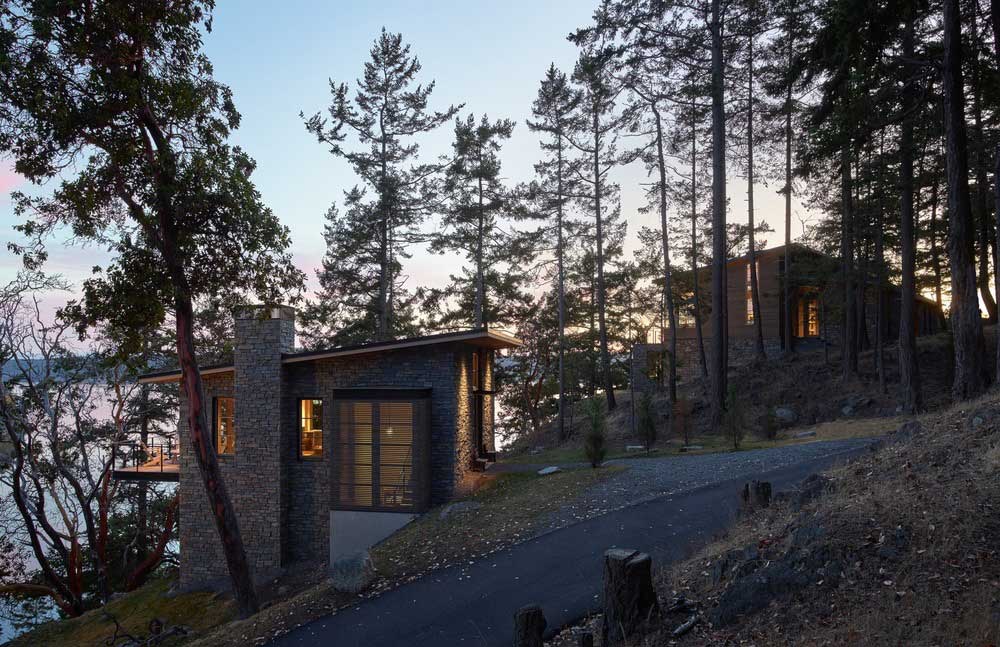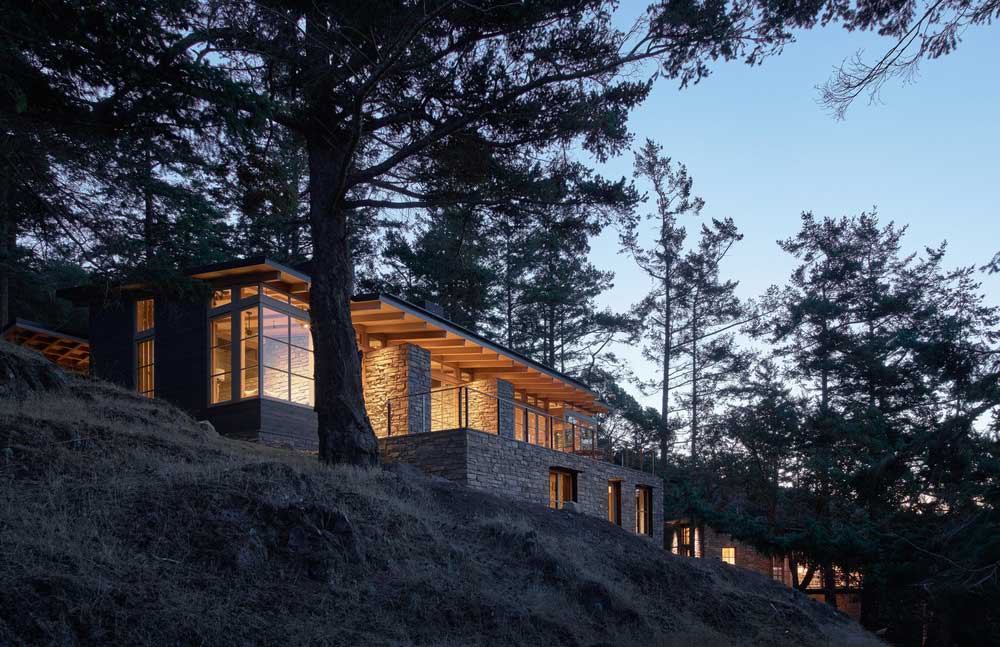 Architects: Hoedemaker Pfeiffer
Photography: Kevin Scott