Welcome to the soft allure of Preston House; a family home drenched in natural light and grounded by perfectly placed design elements.
Anchored with brick partition walls and offset by retracting windowed walls, this space offers both an indoor and outdoor cooking and dining area, with dining room light fixtures strung up in mismatched lengths and directions, set next to the soft blue/grey living room couch that delivers the perfect amount of color to the space.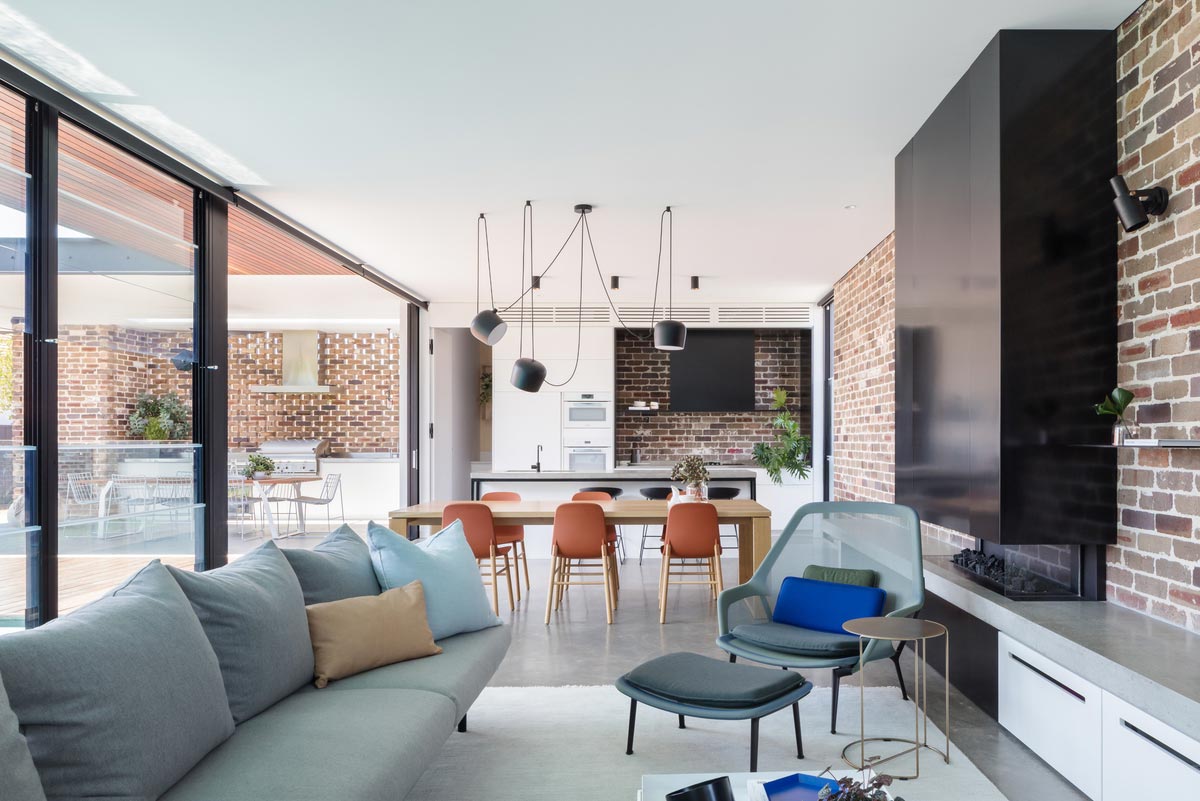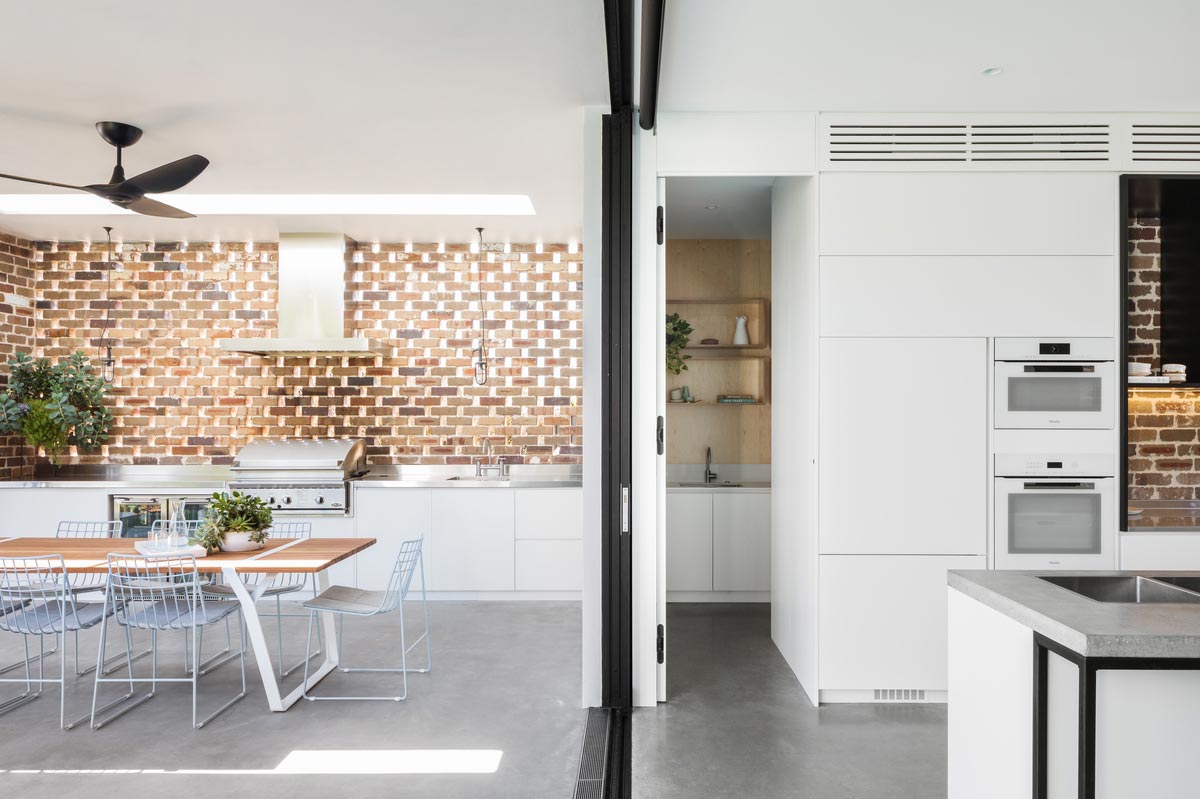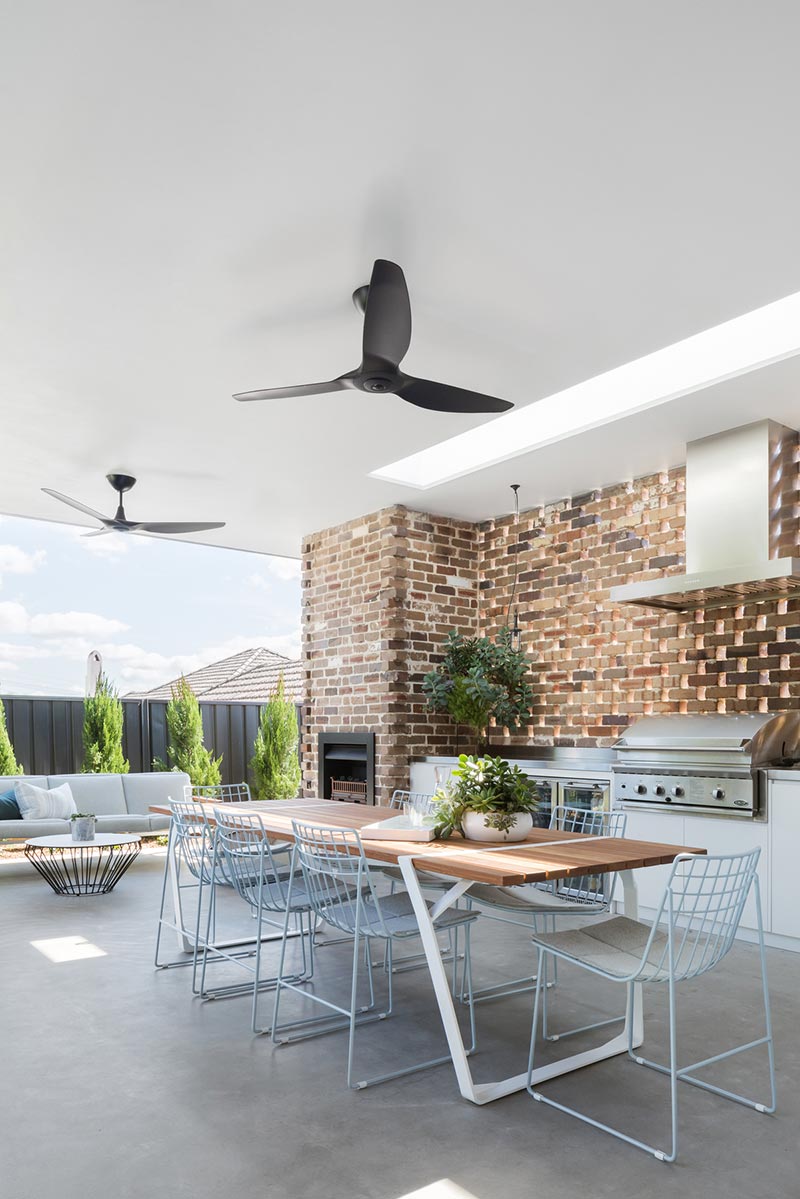 Polished concrete, black steel and soft timber also provide dimension for this family home, while the view of the pool can be enjoyed from the hallway, the living room and other walk-through spaces around the house.
The master bedroom opens up onto a patio, creating an airy flow for a sweet-dream slumber, and the bathroom is set with dimly lit black tile and wood countertop, in perfect contrast with the bright white walk through bath and shower area.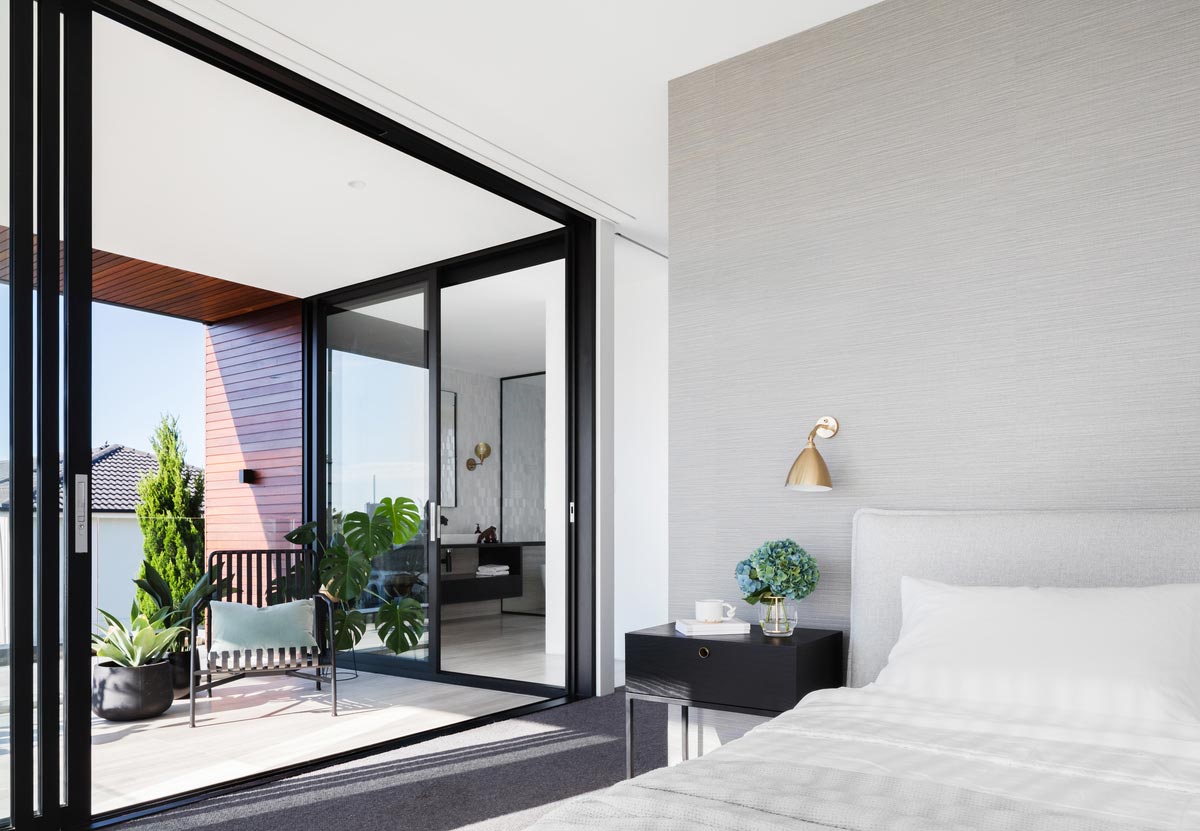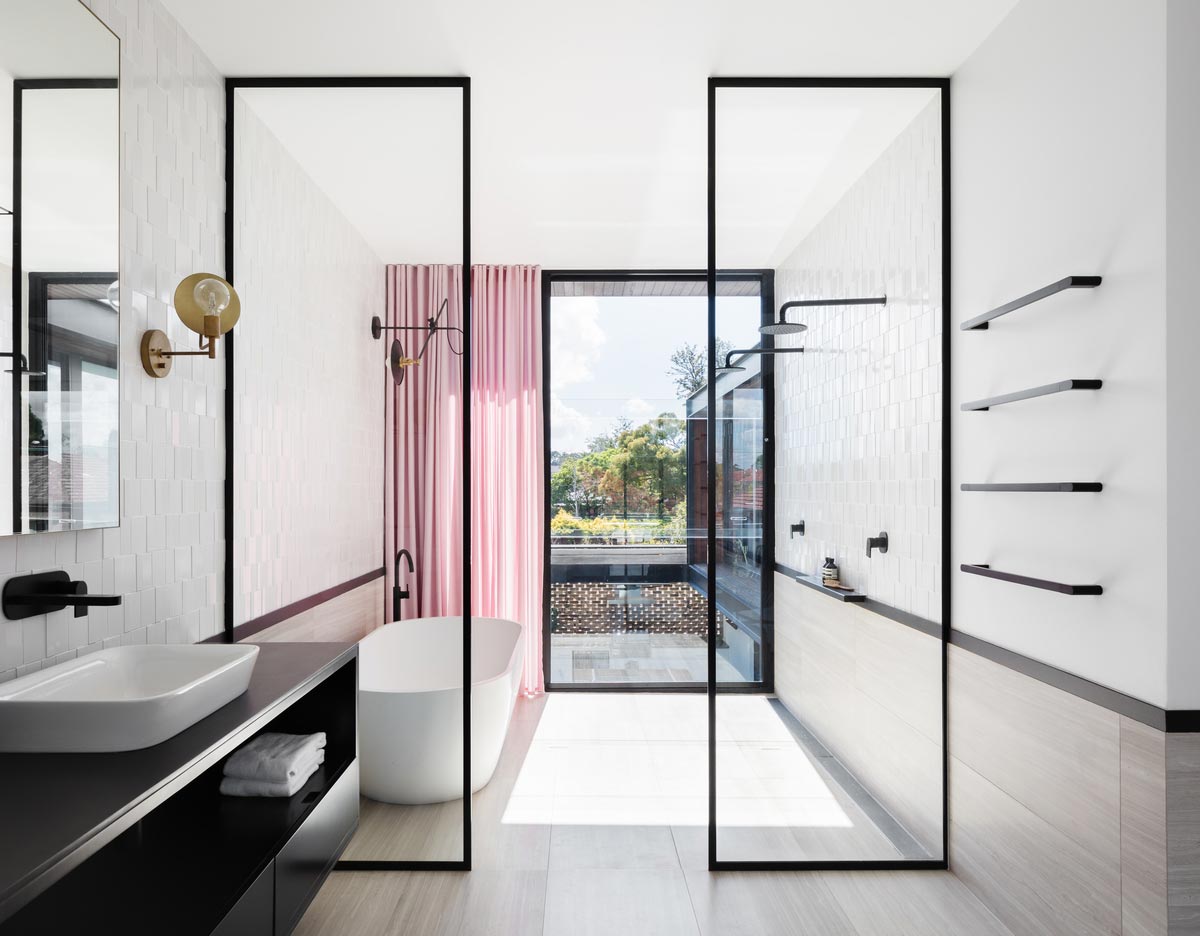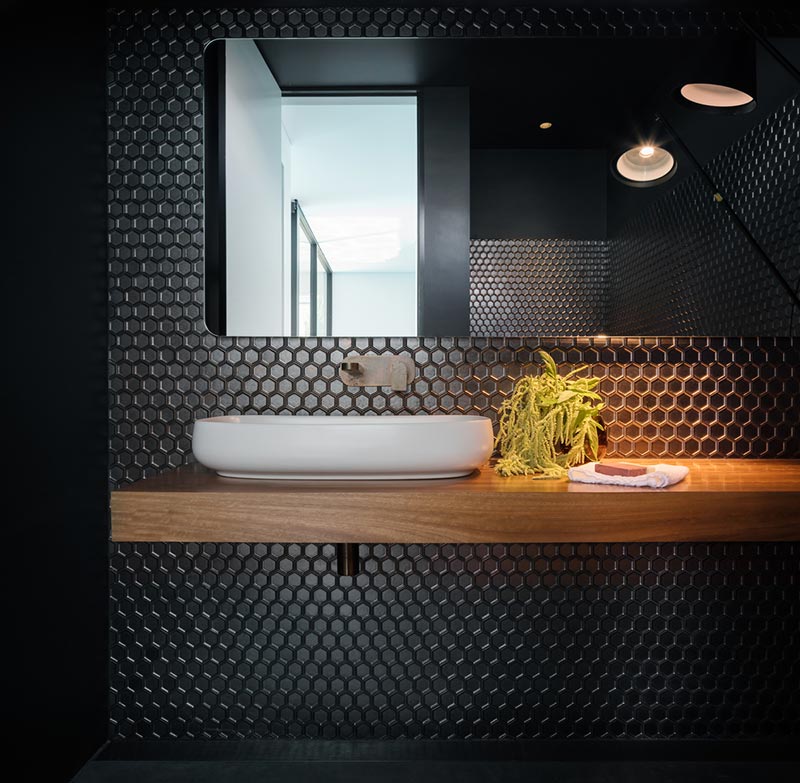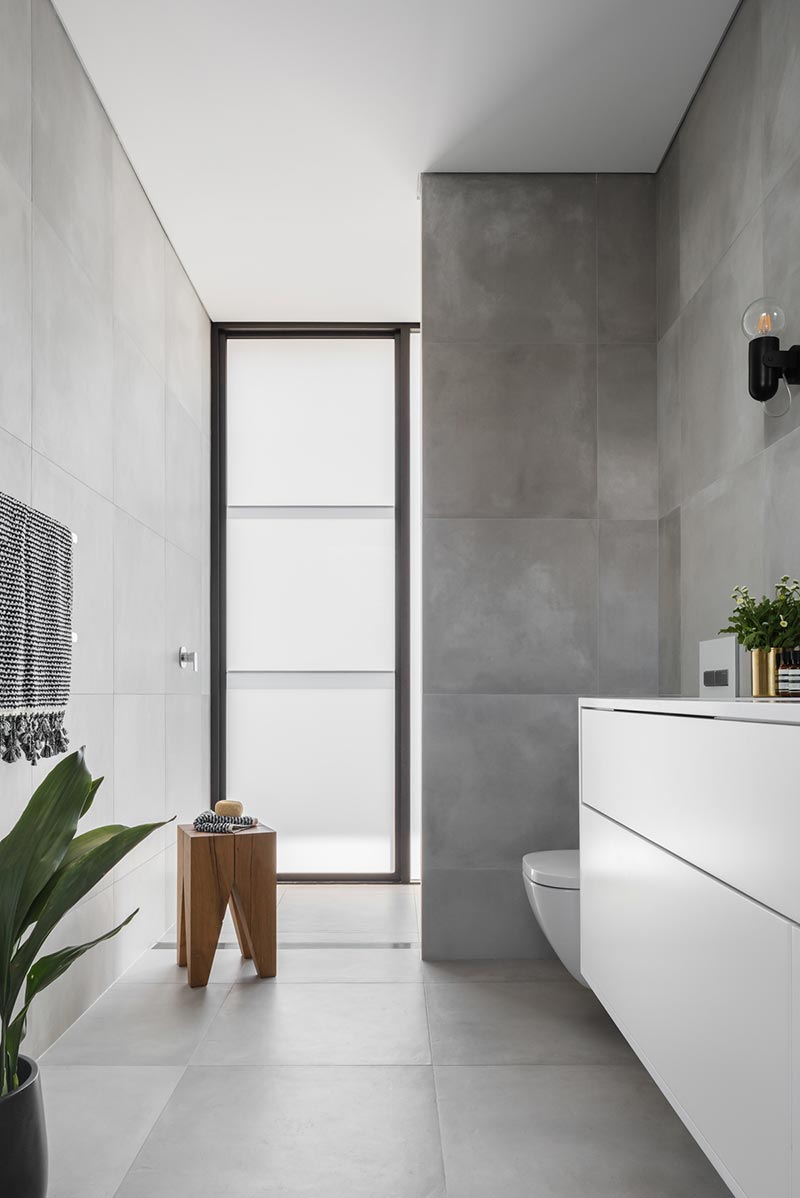 As a new build intended for a young family to grow within, Preston House is the ideal space to create memories. Fresh and bursting with raw readiness, it integrates nature and nurture beautifully.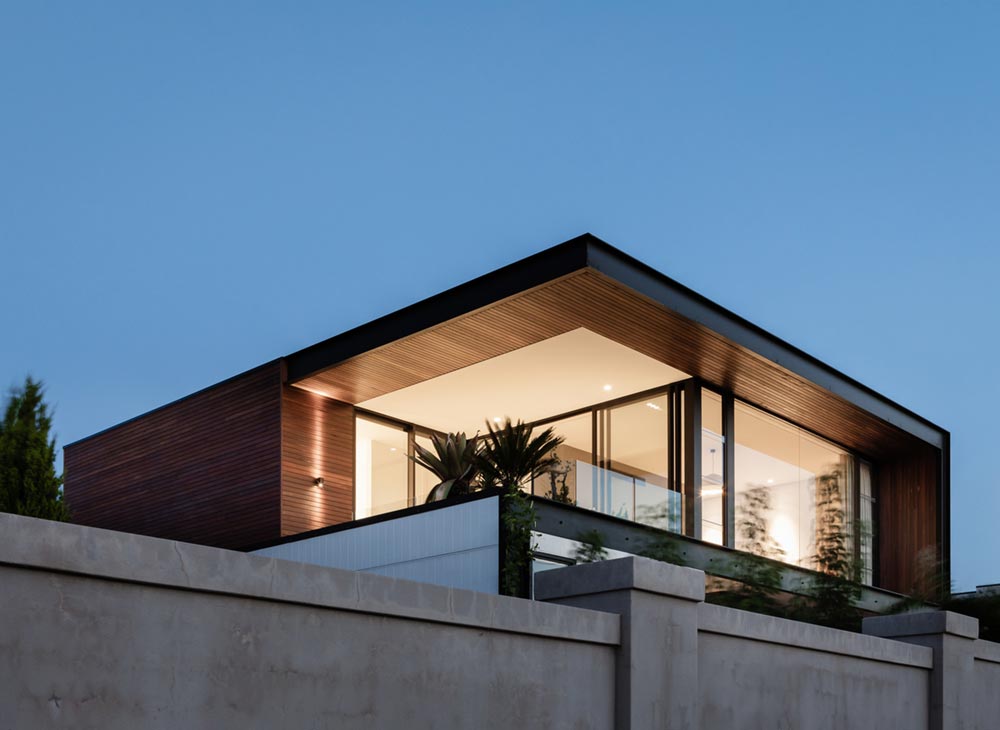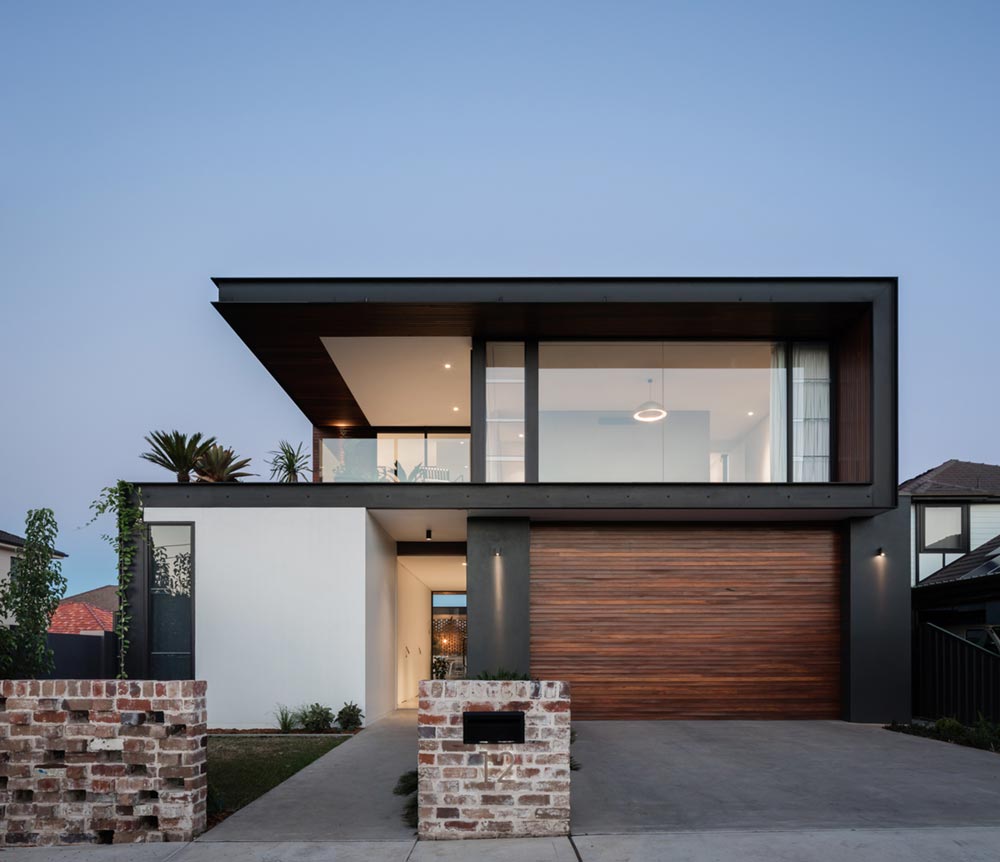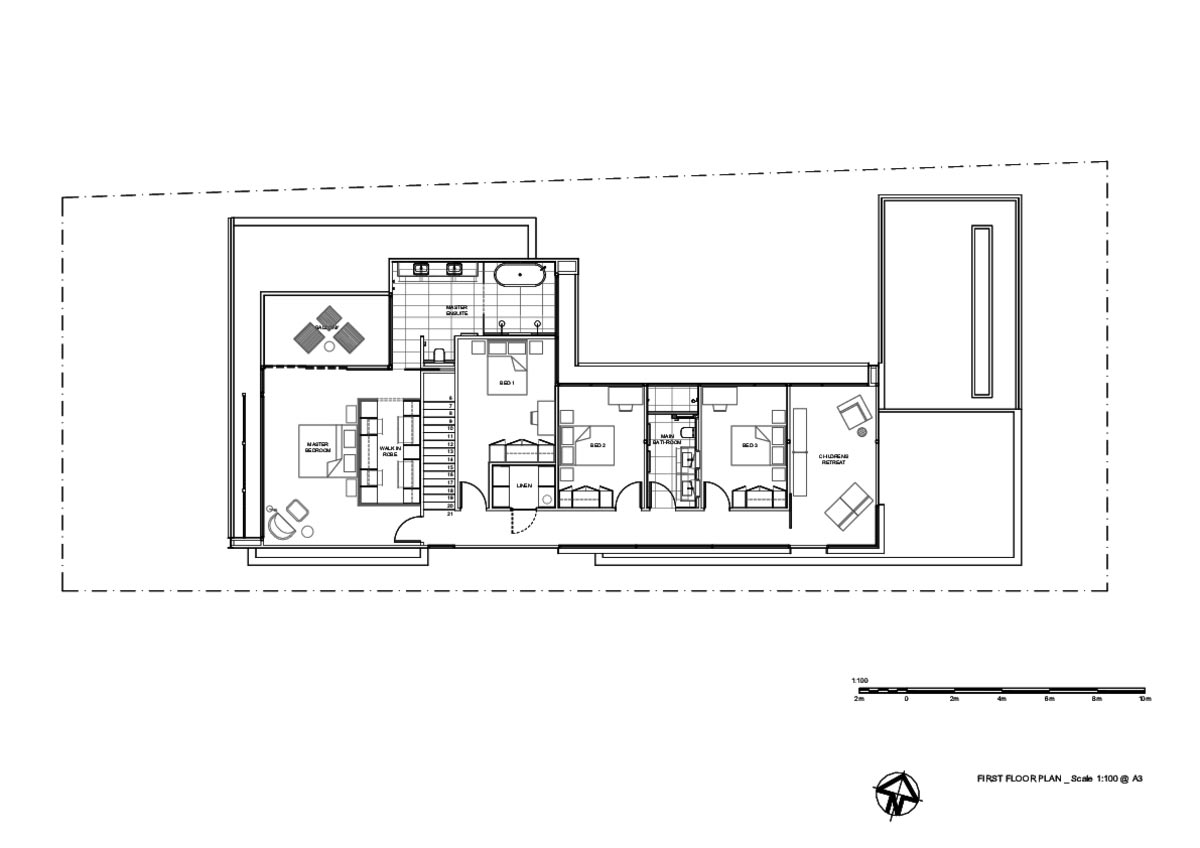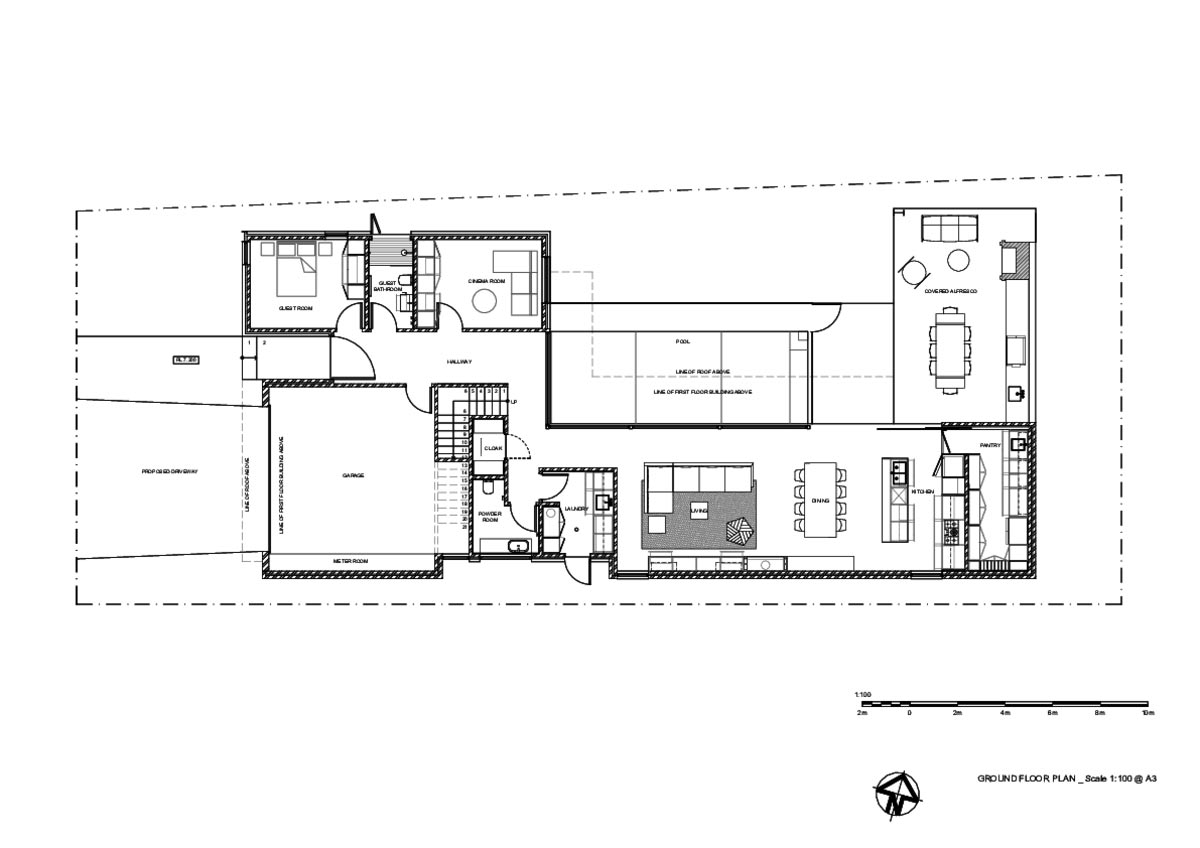 Architects: Lot 1 design
Photography: Katherine Lu