Living just got a whole lot cuter courtesy of architect/designer Sarah Bryant. Fashioned after it's original Edwardian roots, this home remains comfortably modern with a side of 'gorgeous transformation'.
Fitted with timber material found in various seating options, floating shelves and flooring, it melds beautifully with the light grey couch, and sets the tone for the blue accent kitchen cabinet wall as well.
In fact, I would think the cabinets set the scene for the entire home – turning an everyday space into a true statement piece.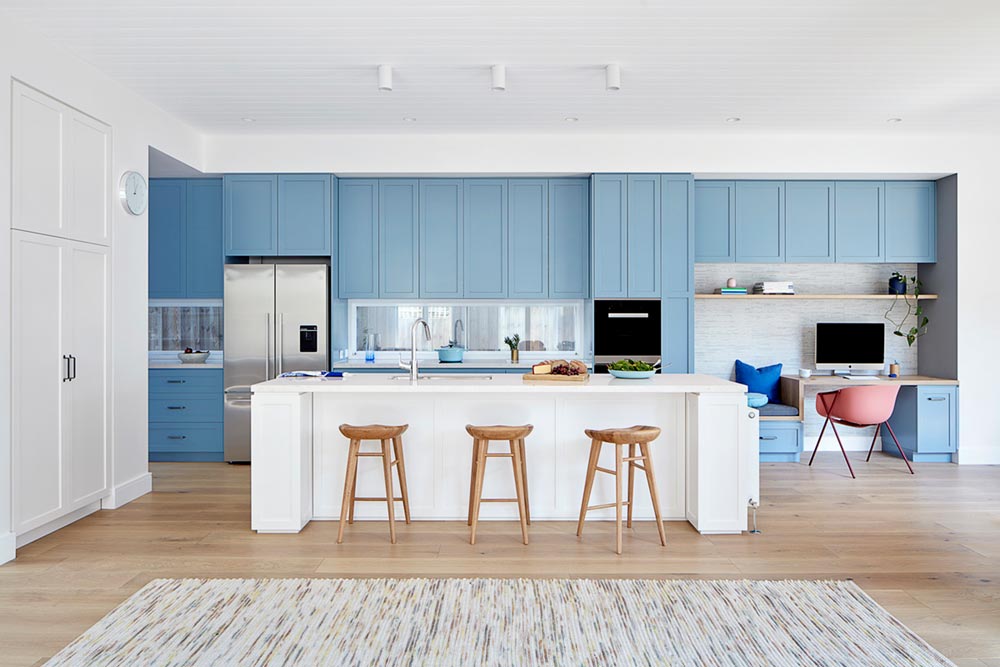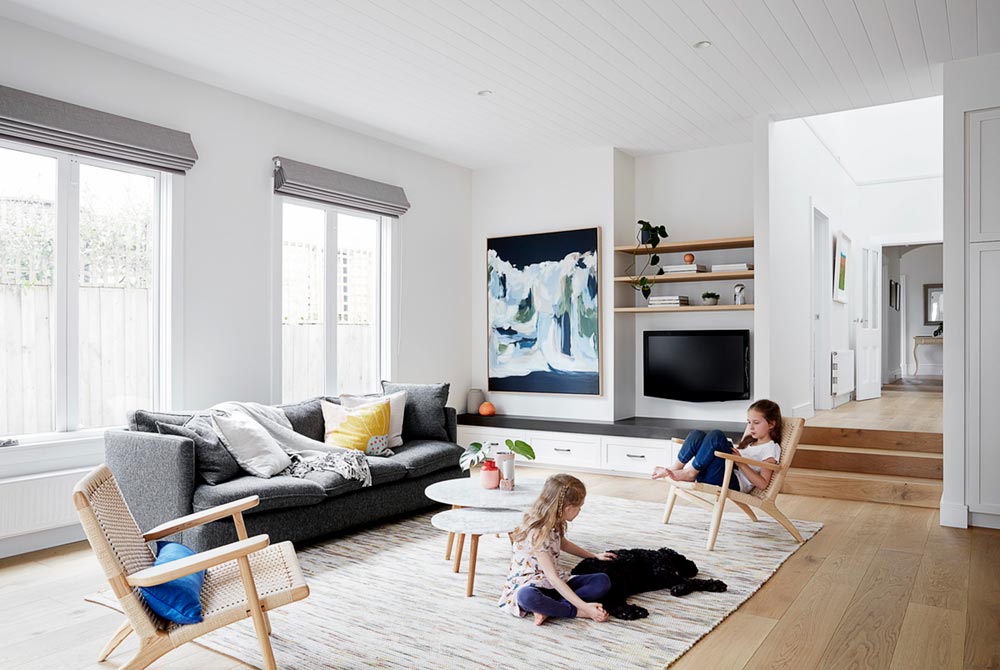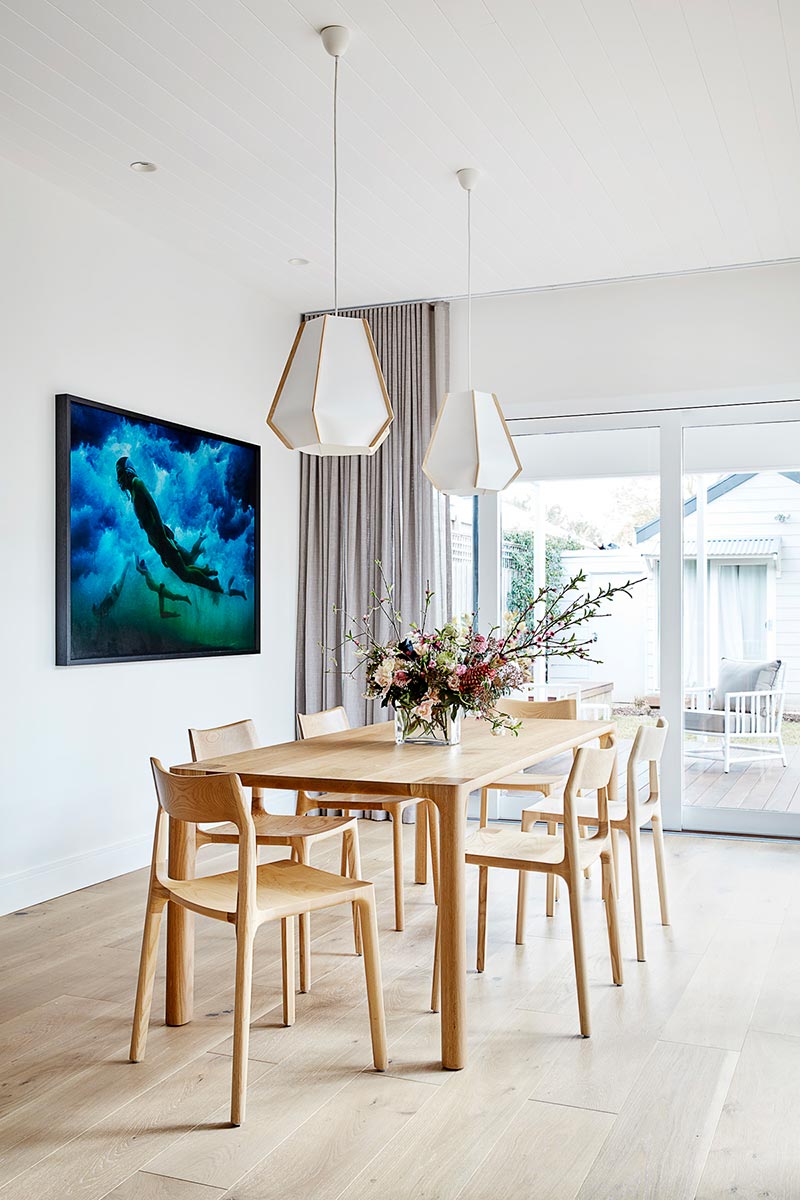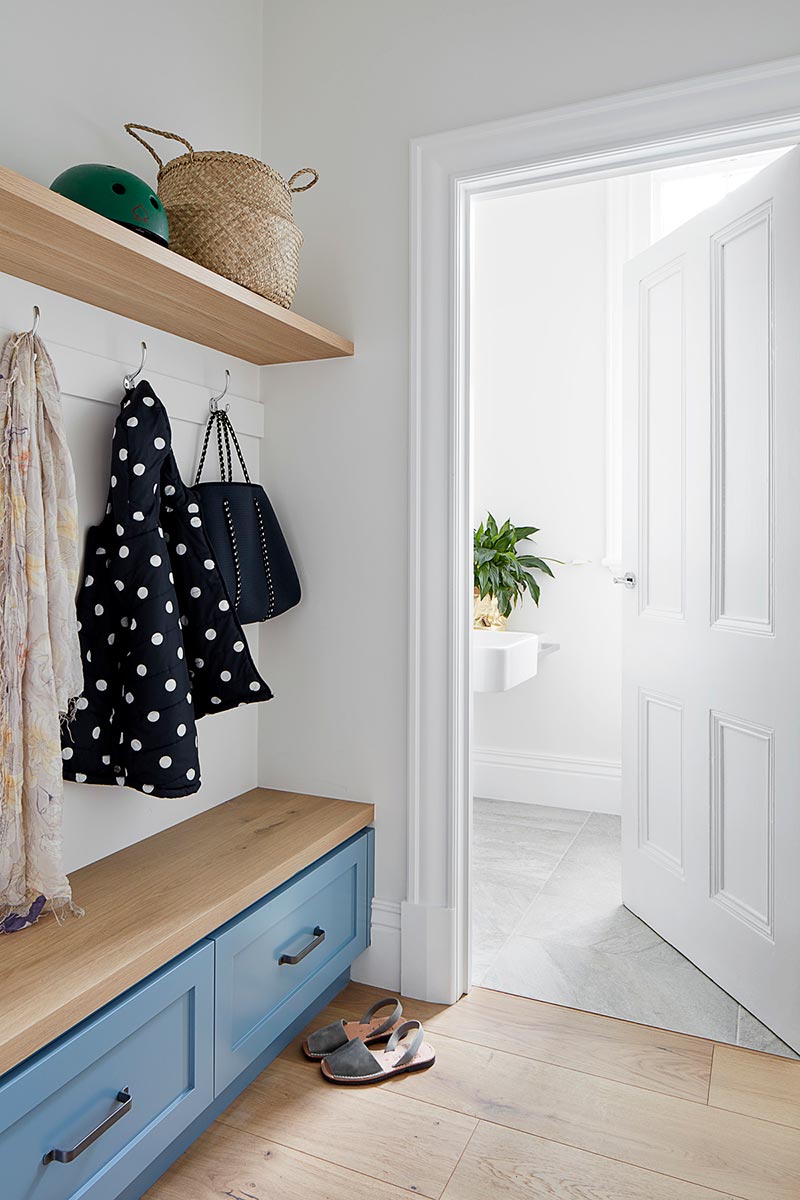 Stark white walls also provide a clean palette for this interior design, with a bathroom drenched in white tiles and the deepest soaker tub ever seen.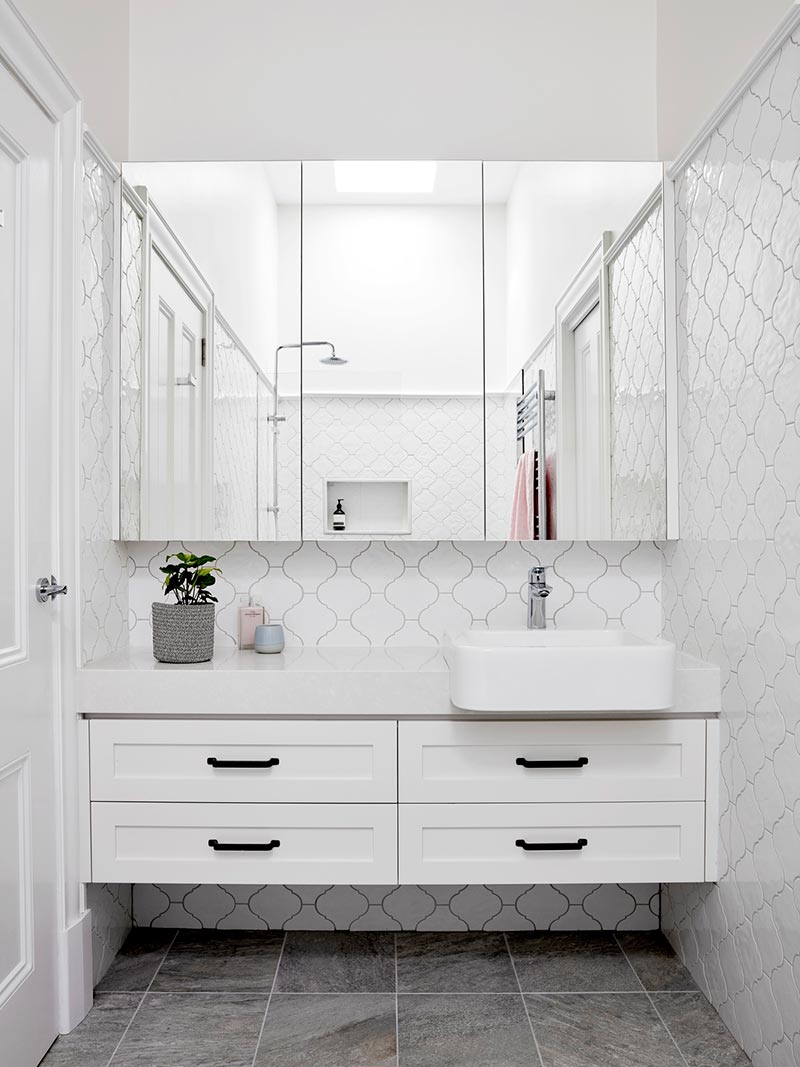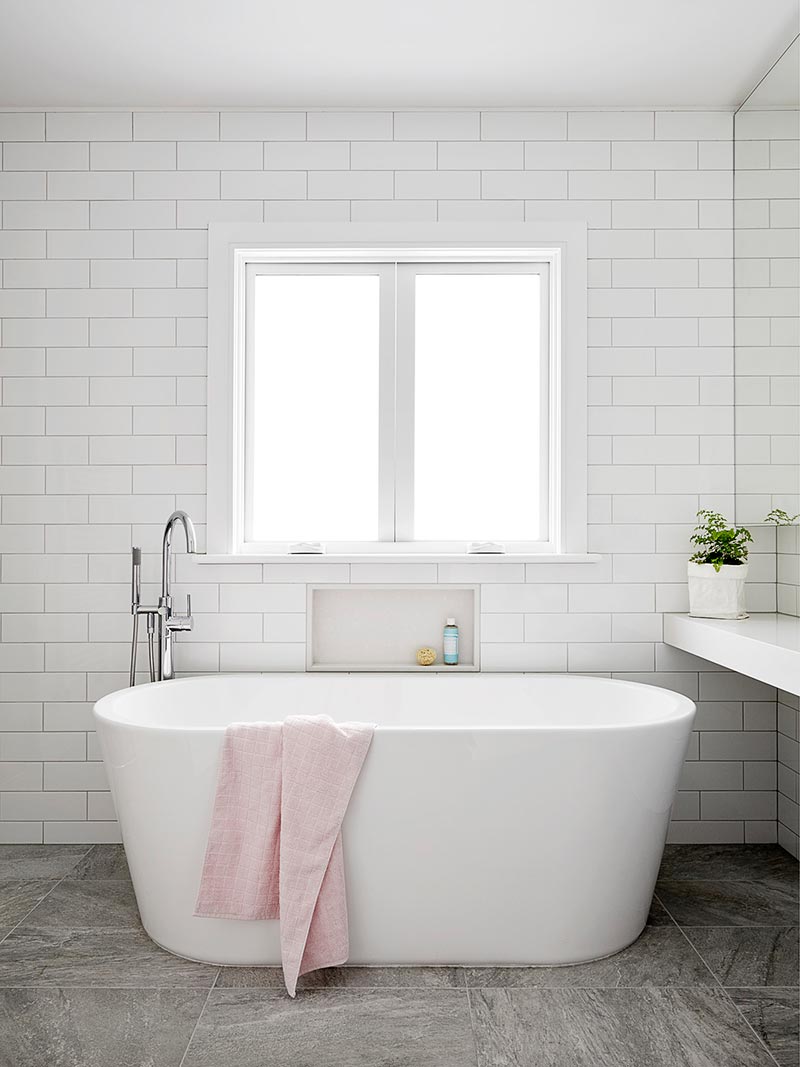 The staircase to the second floor doubles as a visually appealing anchor piece, bringing you to one of the bedrooms filled with soft colors for an idyllic night's sleep.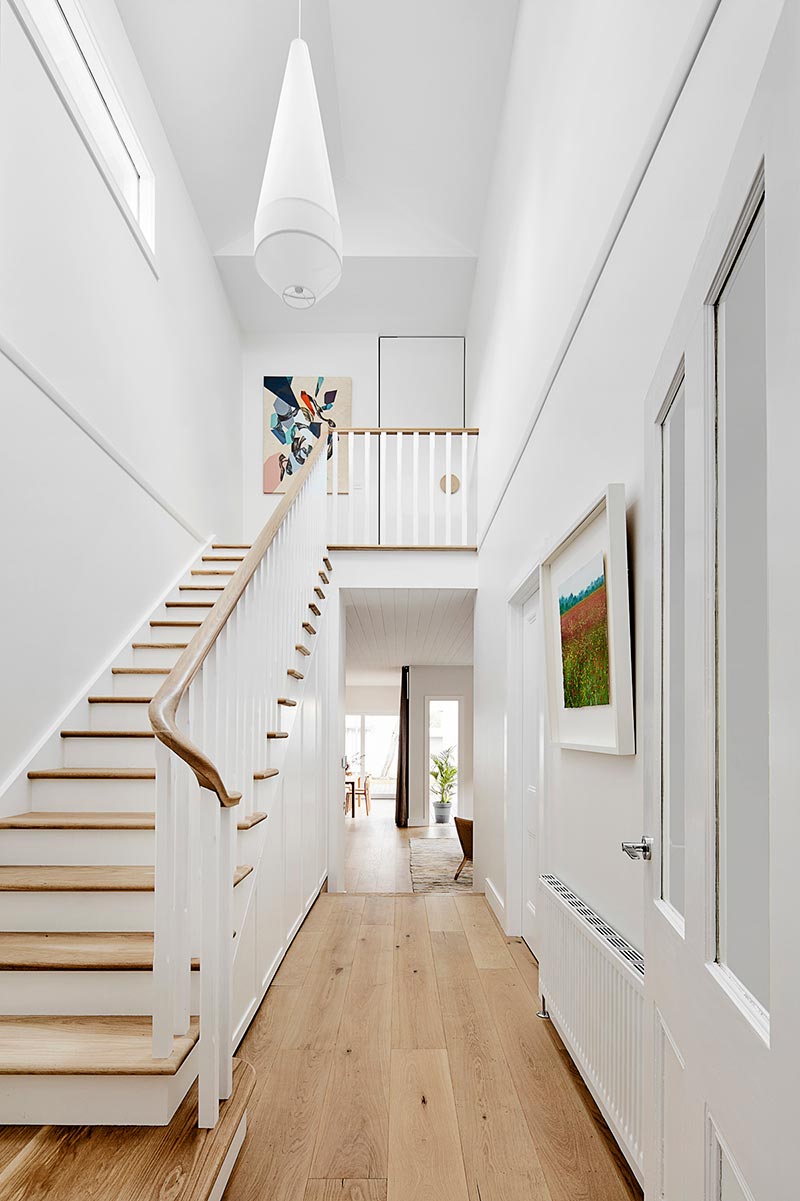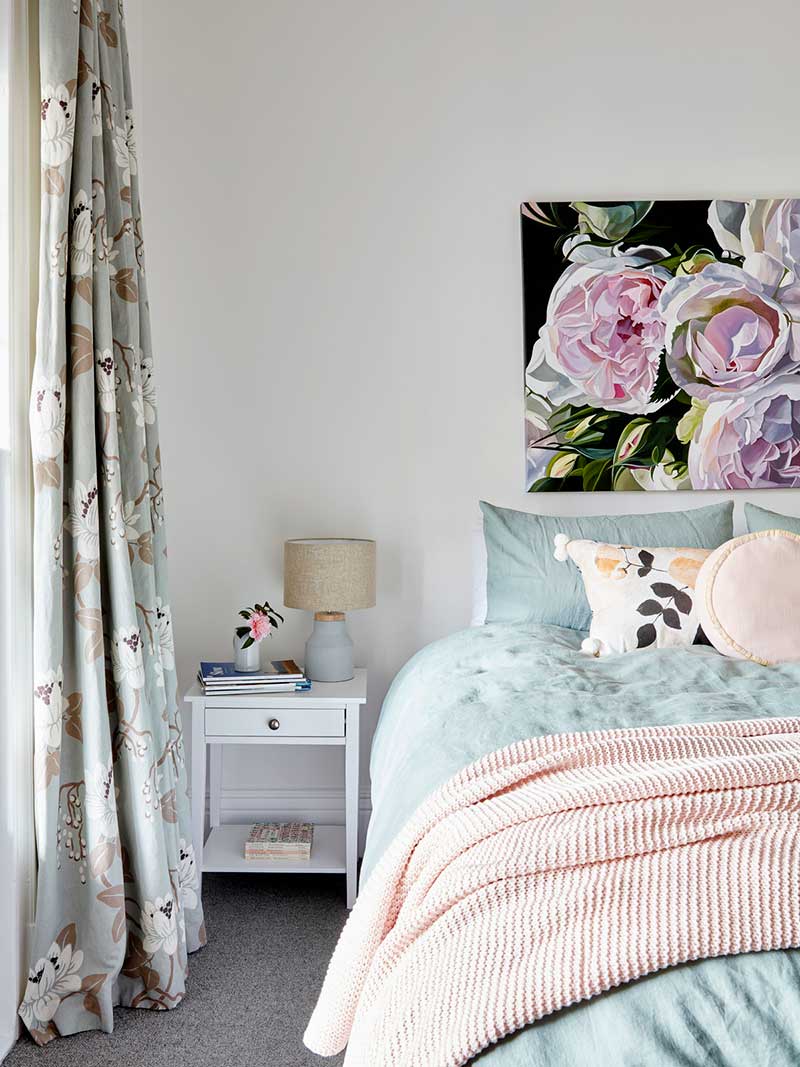 Whether relaxing on the green accent chair in the sitting room – clashing perfectly with the dusty blue walls, or lounging on the outdoor patio, either space provides a comfortable place to relax while the children mill about, indoors or out.
'Elegant Cottage Retreat' is what I would coin this wonderful residence; simplistic while still providing a whole lot of character, with room to grow each personality within the home.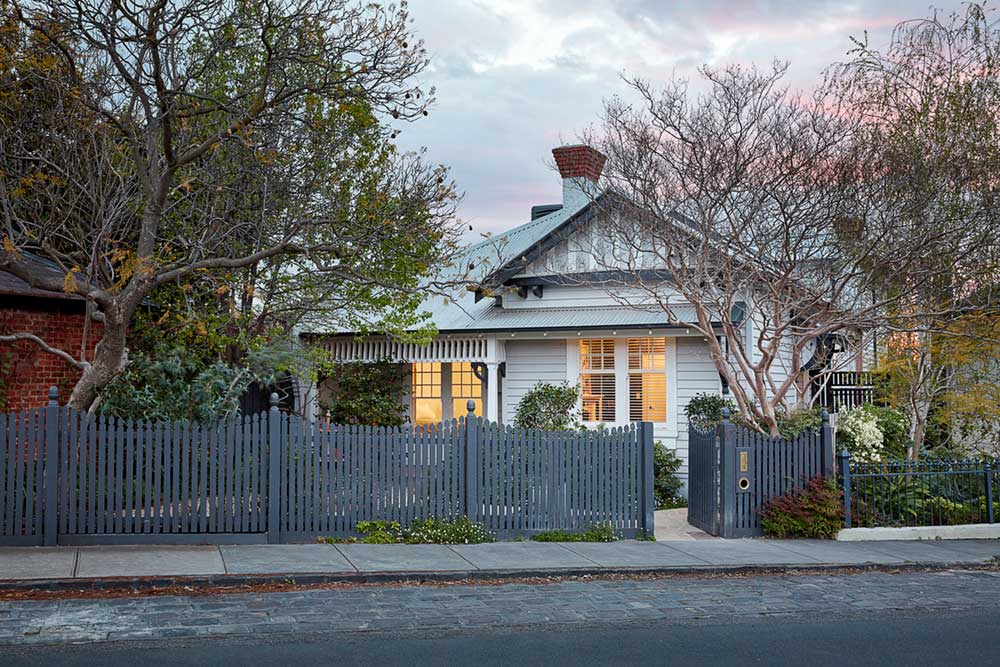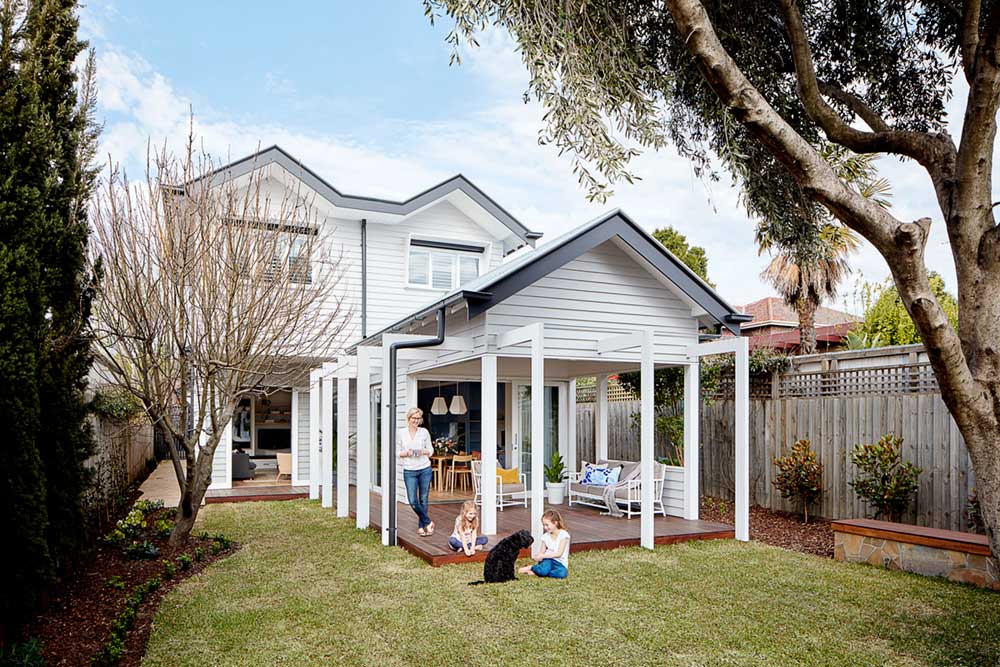 Architects: Bryant Alsop
Photography: Jack Lovel