Located on the Upper West Side of one of New York's five boroughs, Manhattan's First Passive House is a grand display of what a townhouse can truly be – regal, modern and tantalizingly textured.
The front facade appears like many New York spaces; toned to match the city's allure, while the back of the house is squared away in a very chic, open array of floor-to-ceiling windows and open air sitting areas.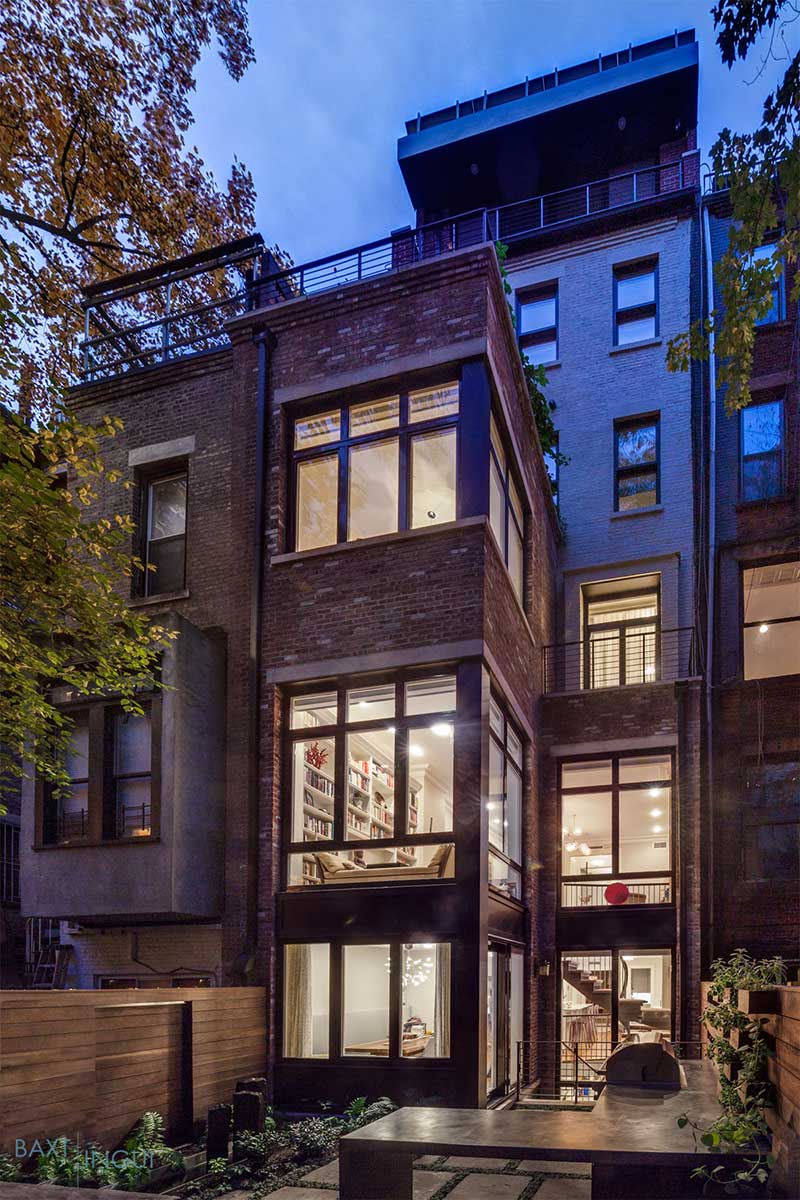 The entryway greets you with a warm wooden floor and an elongated white lighting fixture, set next to an opulent sitting area. Not to be outdone by the second floor's living room library perched along a windows edge. Or the master bedroom set in front of a fireplace, or the other bedroom bathed in lavender and clearly a child's haven, also set with a fireplace.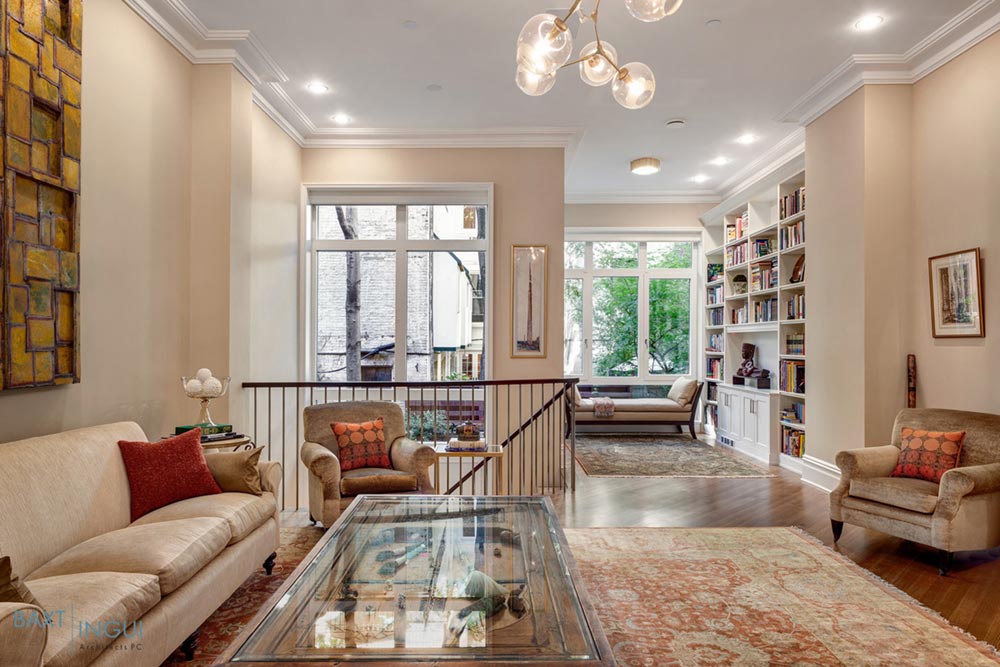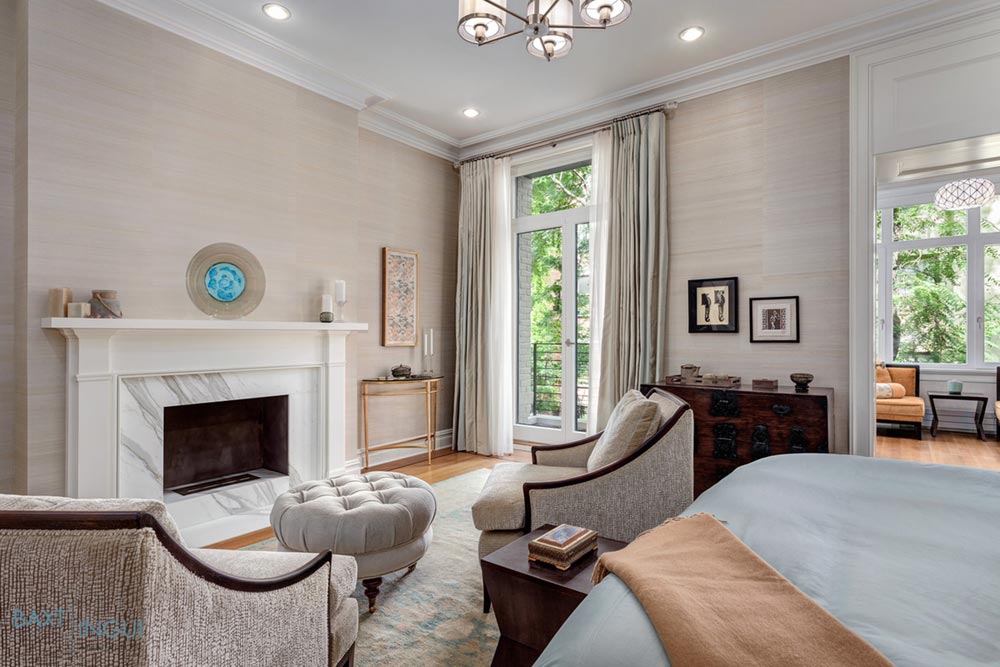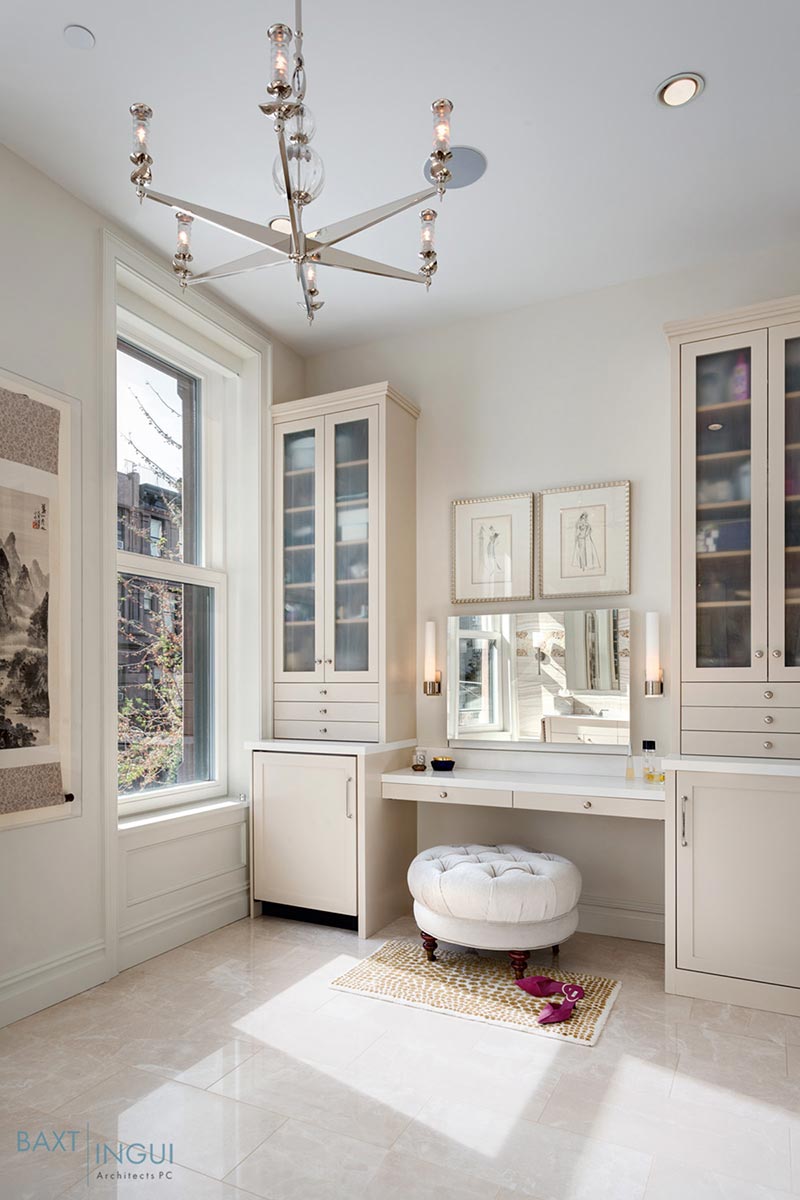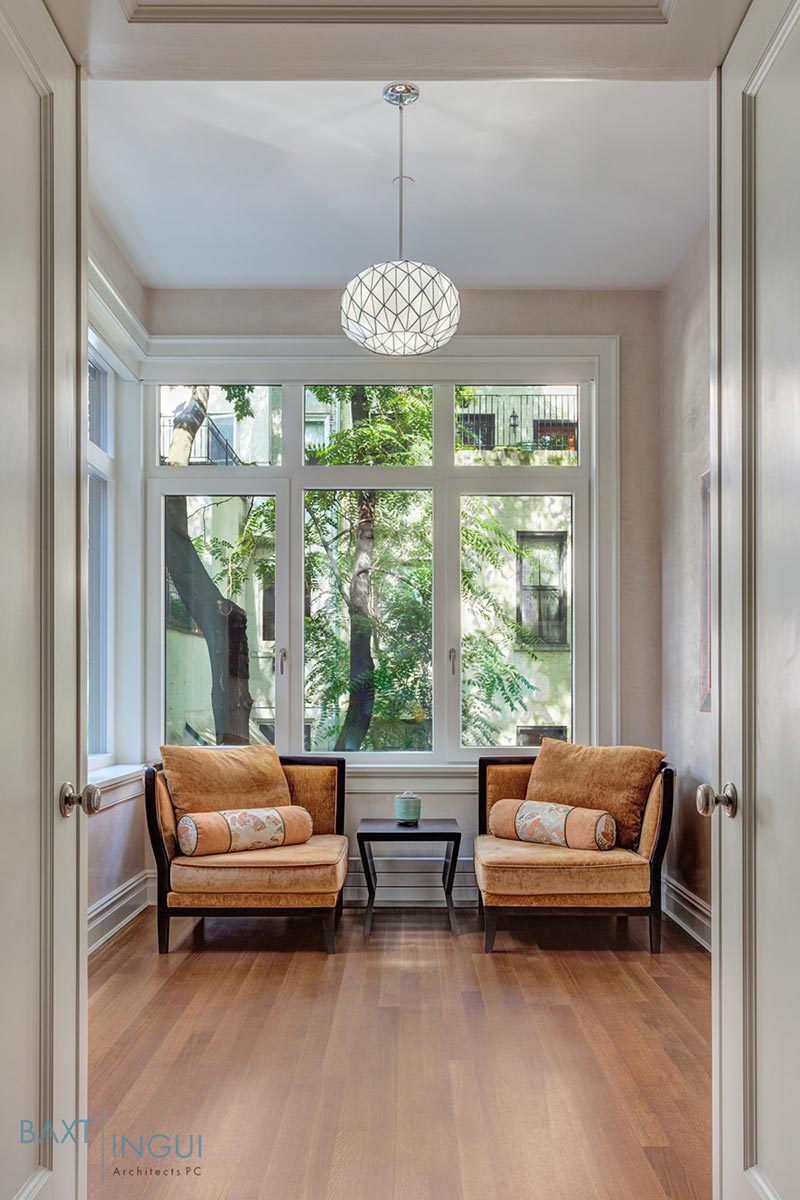 From the top of this townhouse you can catch a glimpse of each floor down the spiral staircase, or ascend to the rooftop patio to enjoy the fire's glow – rivaled only by the view I'm sure. While the mid-level kitchen is basked brilliantly in white, set next to a live edge dining room table that brings the space to life.
Top to bottom, Manhattan's First Passive House is teaming with life, and looks the part of 'New York glam' perfectly.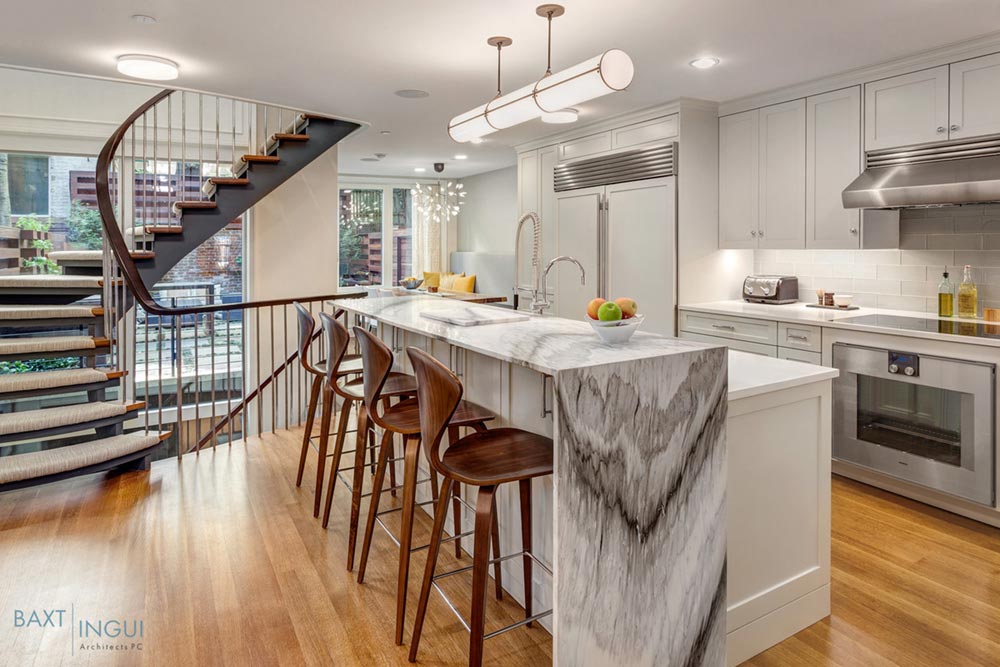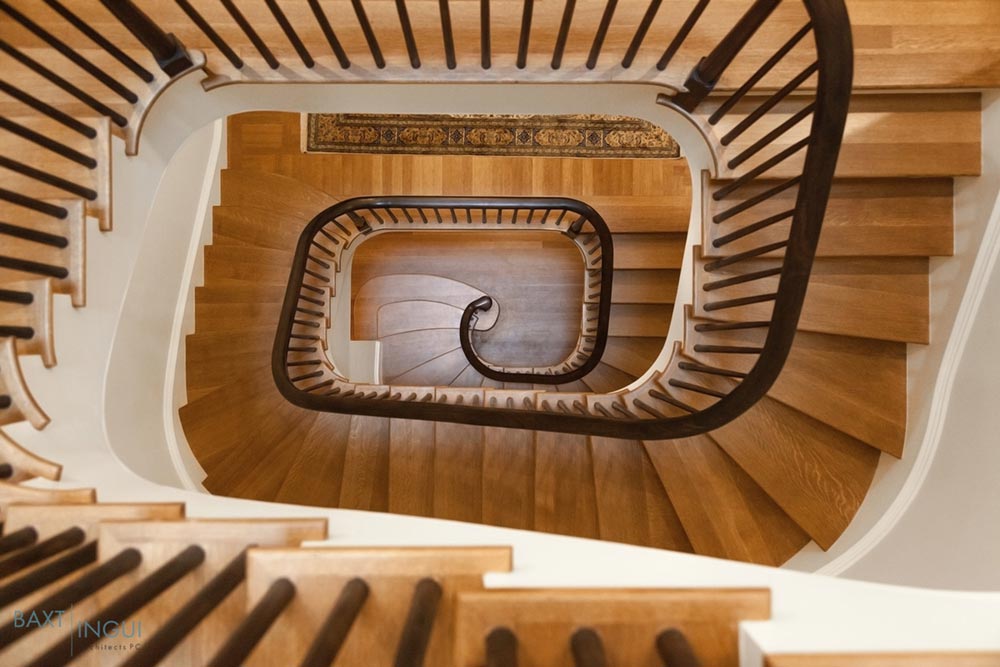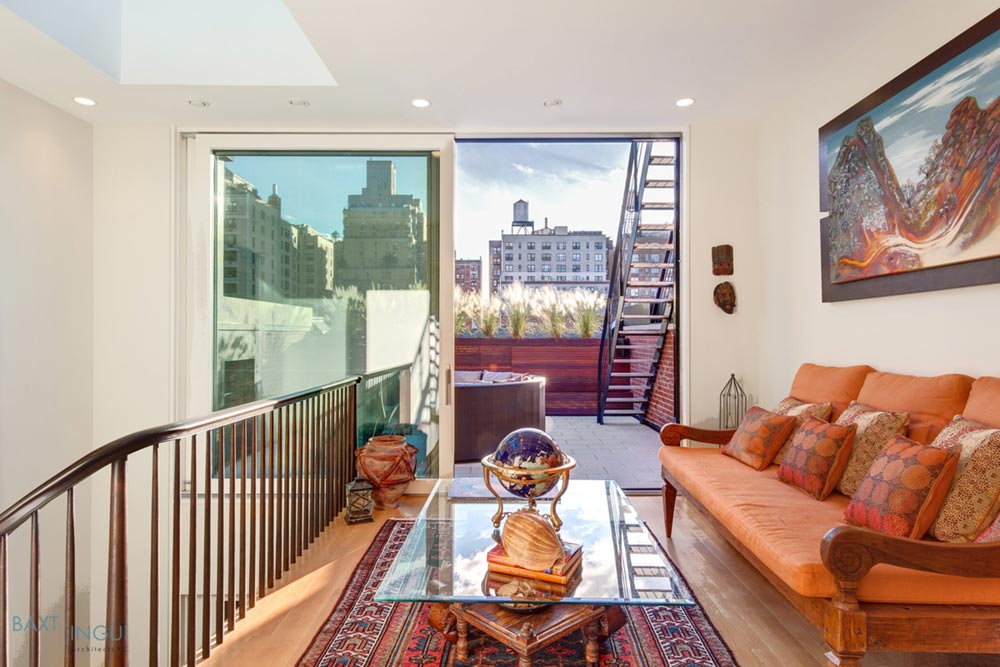 Architects: Baxt Ingui Architects, P.C.
Photography: Peter Peirce, Inc.