Highgate Victorian Townhouse is a 3-story remodel located in a suburban setting around the North London district.
With the client's request for 'warm comfort', this space has been crafted to emulate exactly that. Donning an original cast iron fireplace in the living room with a perfect pile of wood nestled in the adjacent built-in cabinets, along with well-lit knickknacks; 'comfortable' is the tone this delightful nook sets.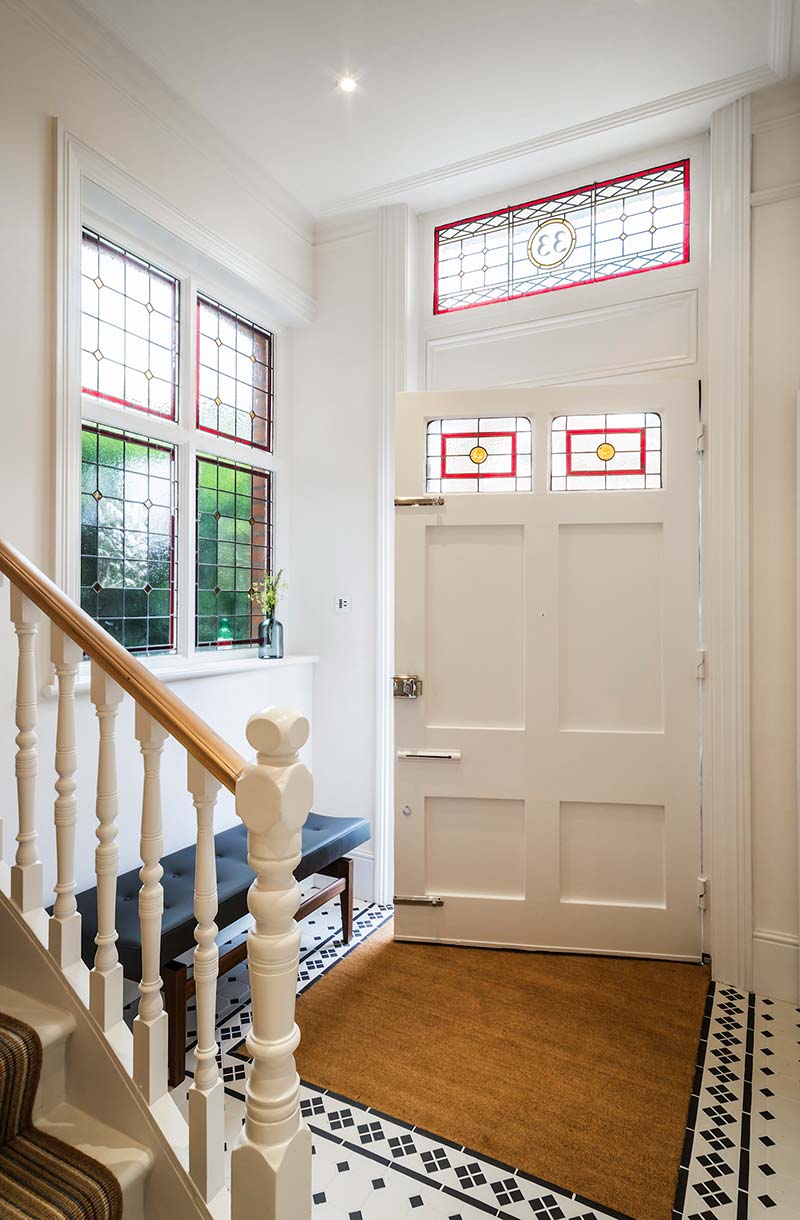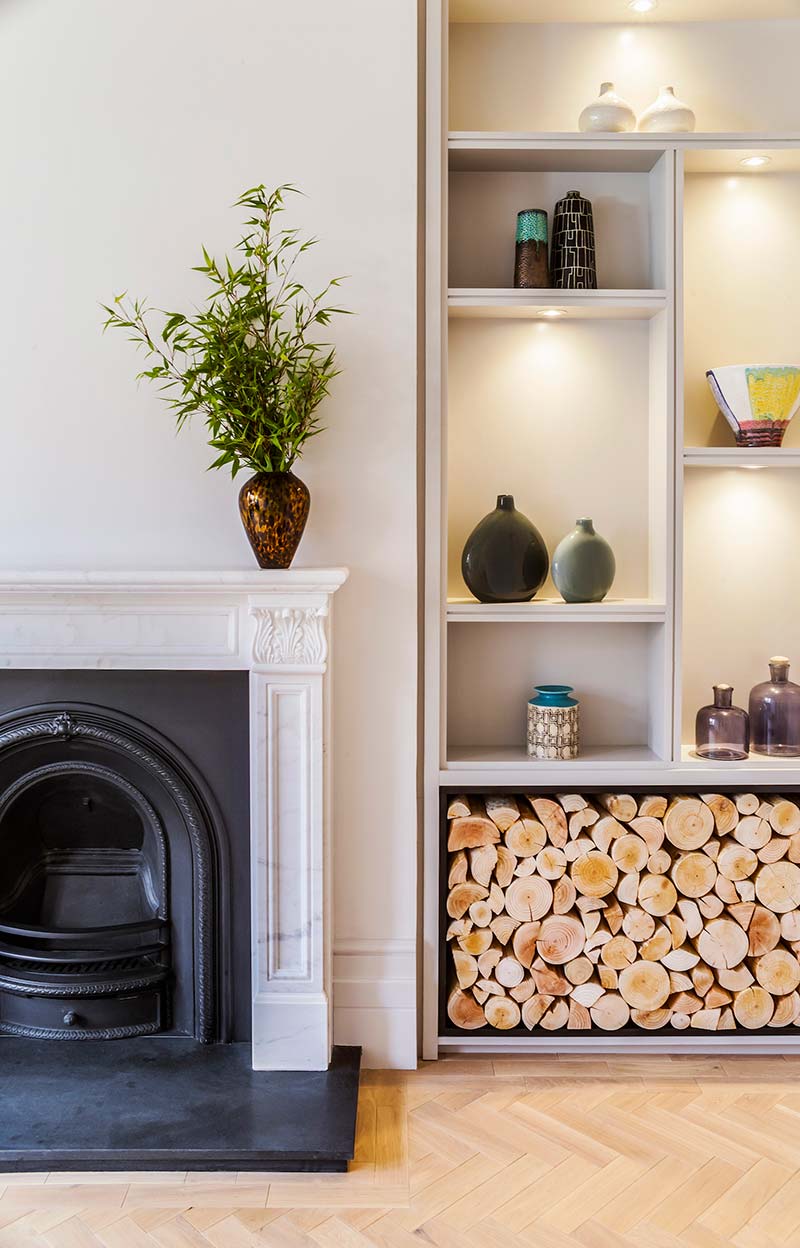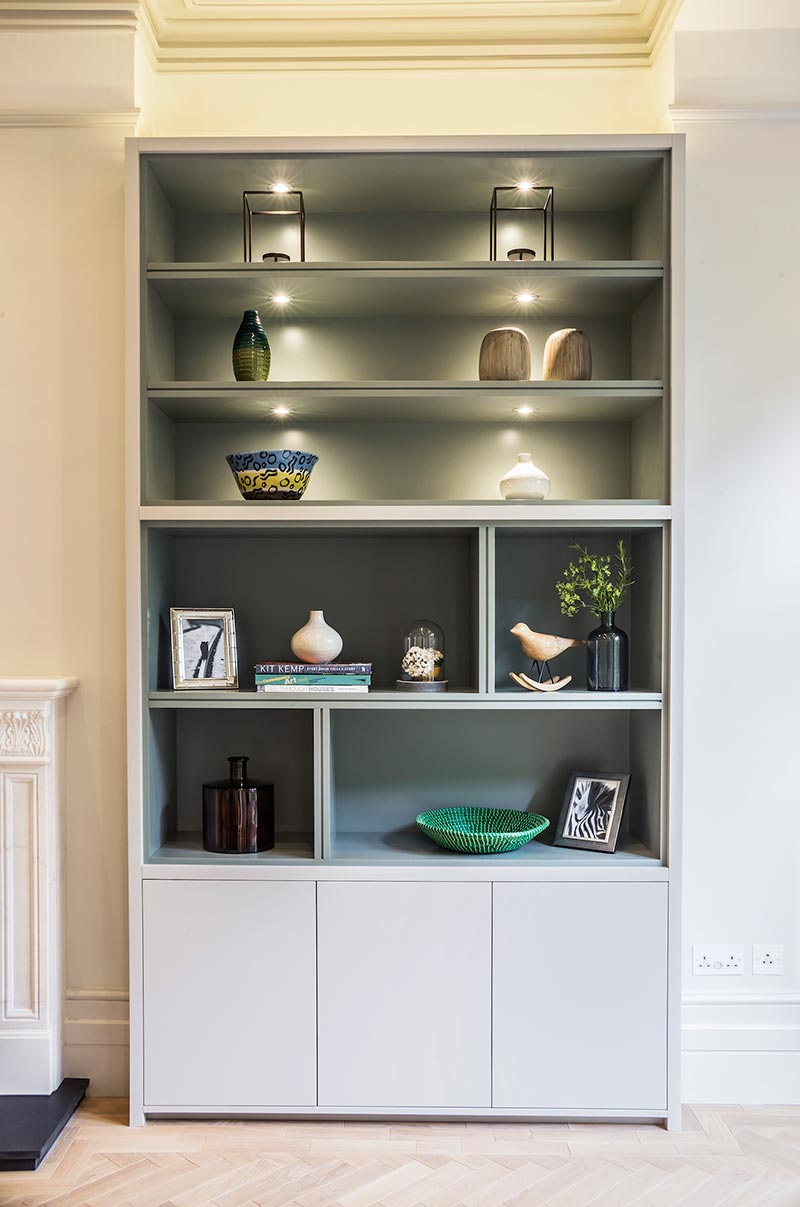 Building upon the original character, modern touches were added – such as the brass and glass light fixtures strung up around the home, as well as the various shades of blue tiling found in the kitchen backsplash, flooring and bathroom tiles.
Mismatched cupboards in the kitchen, both in grey and a soft blue, build upon that modern appeal, and the white countertops and a soft wood dining room table enhance the warmth of the home.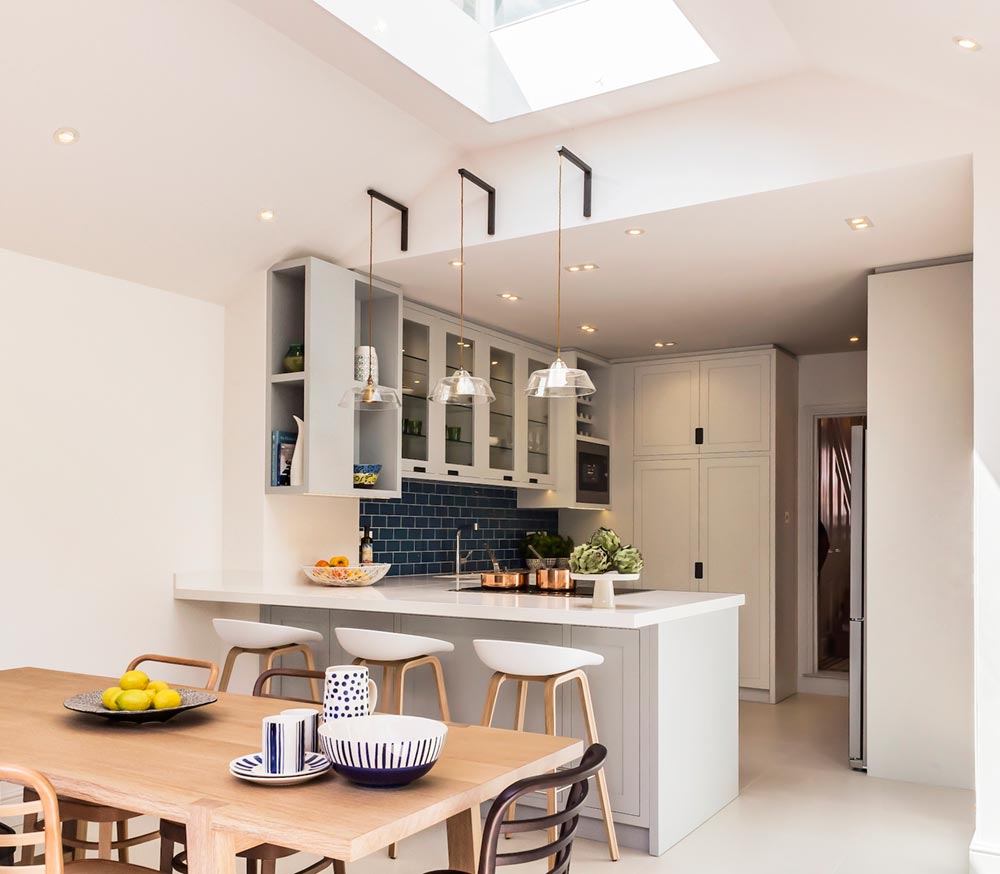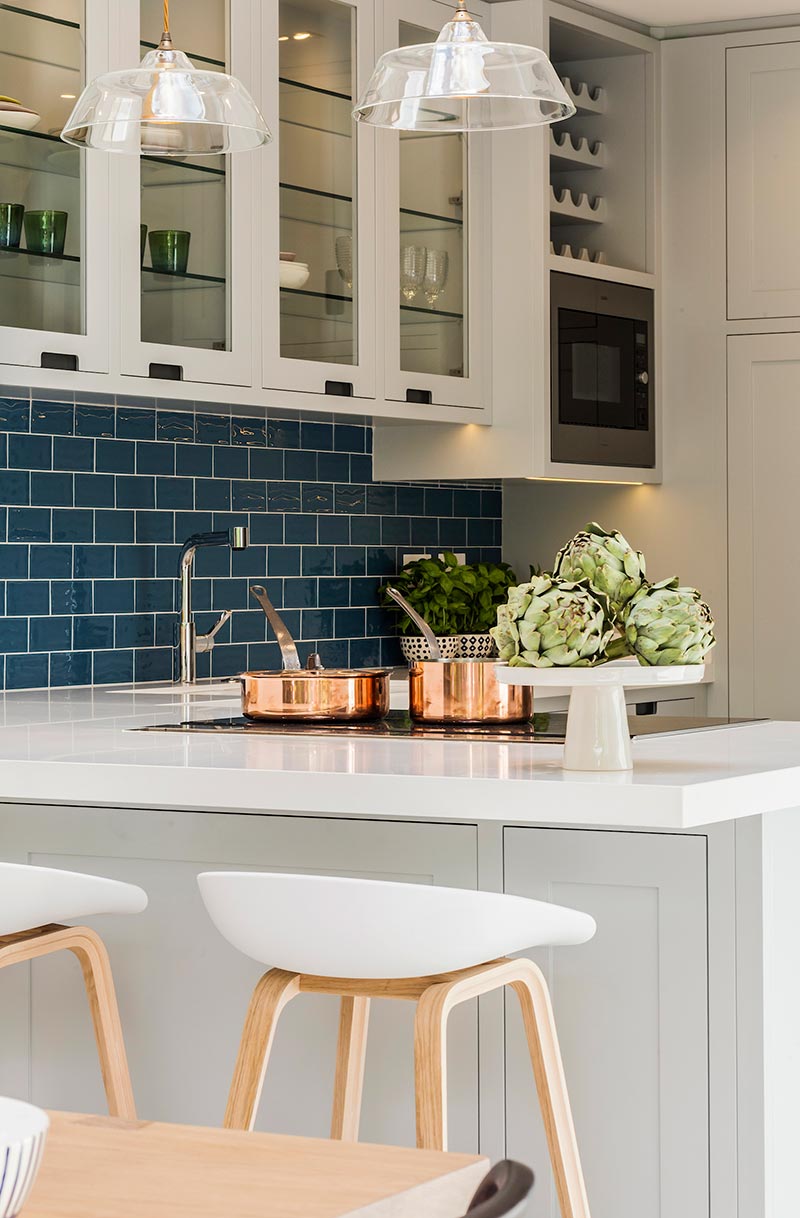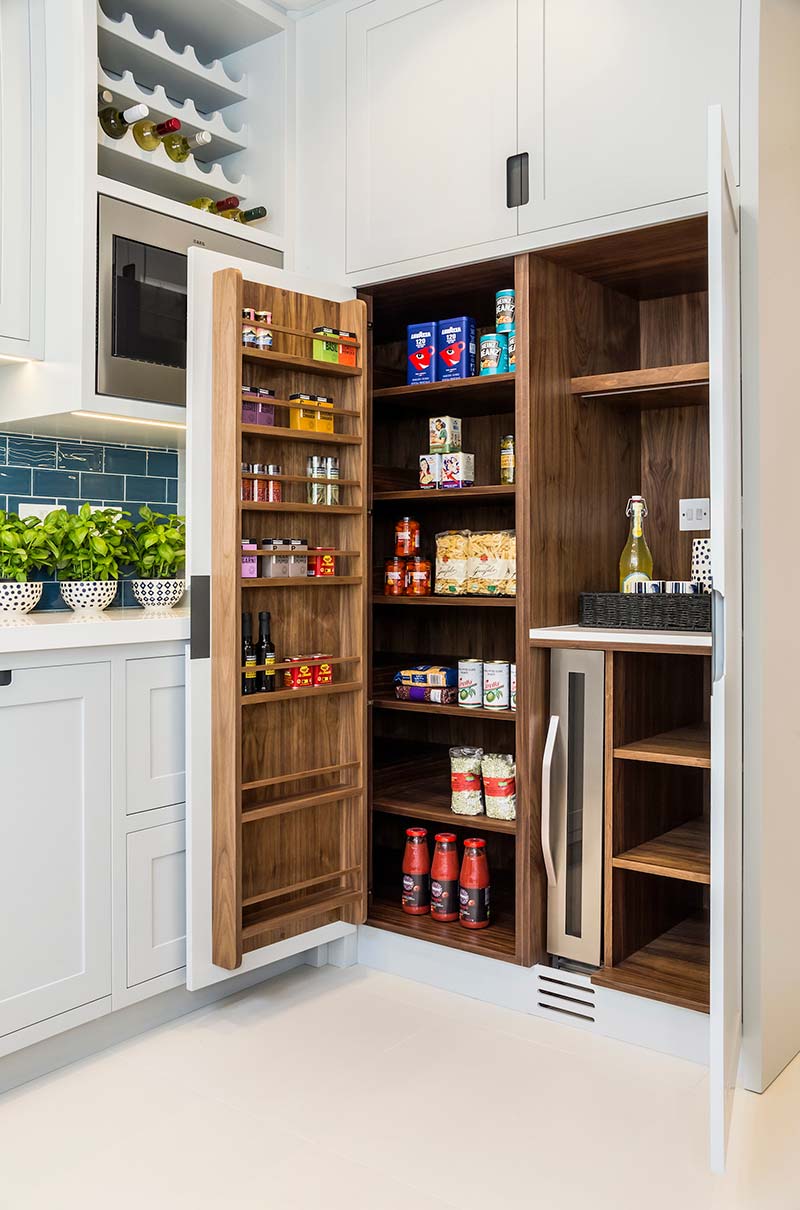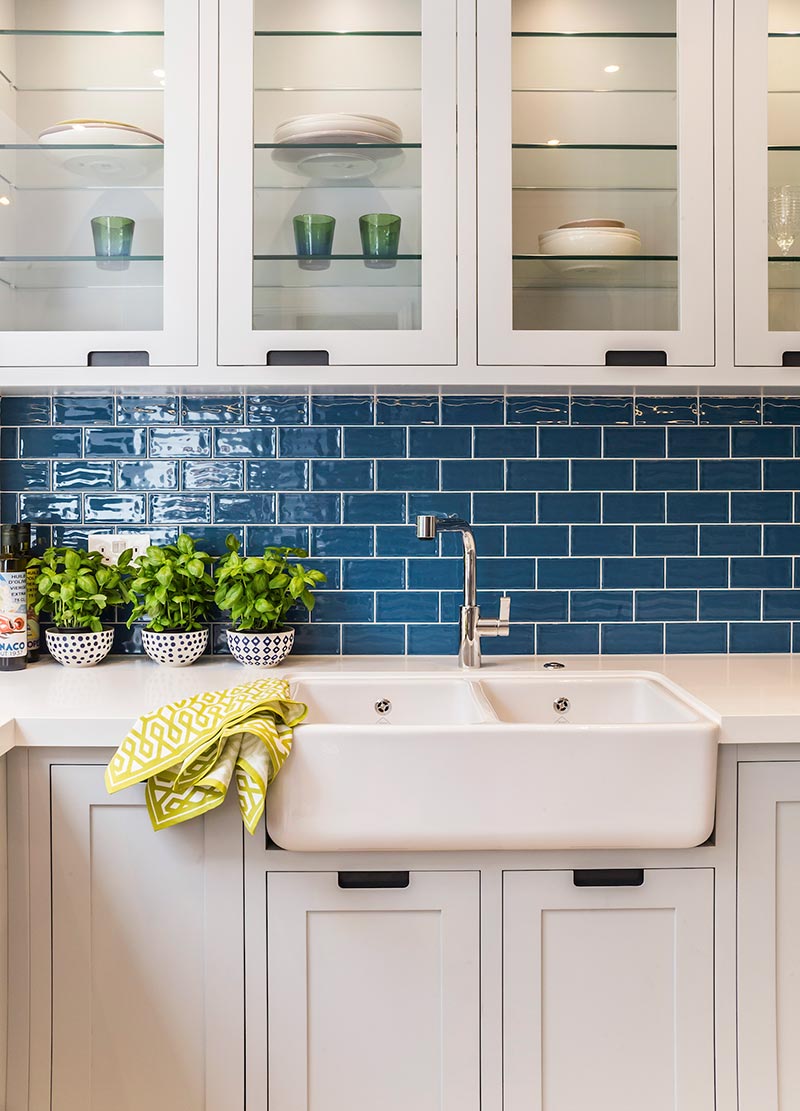 A slide-away wall leading from the dining room out onto the back patio is also an inviting added feature, enhancing the homes footprint and making this space feel increasingly open and airy.
With 2500 square feet to work with, this Victorian townhouse also allowed for the bathrooms to become their own clean white oasis – with a soaker tub, a walk in shower and plenty of room to freshen up, it encapsulates the fresh appeal of the home beautifully.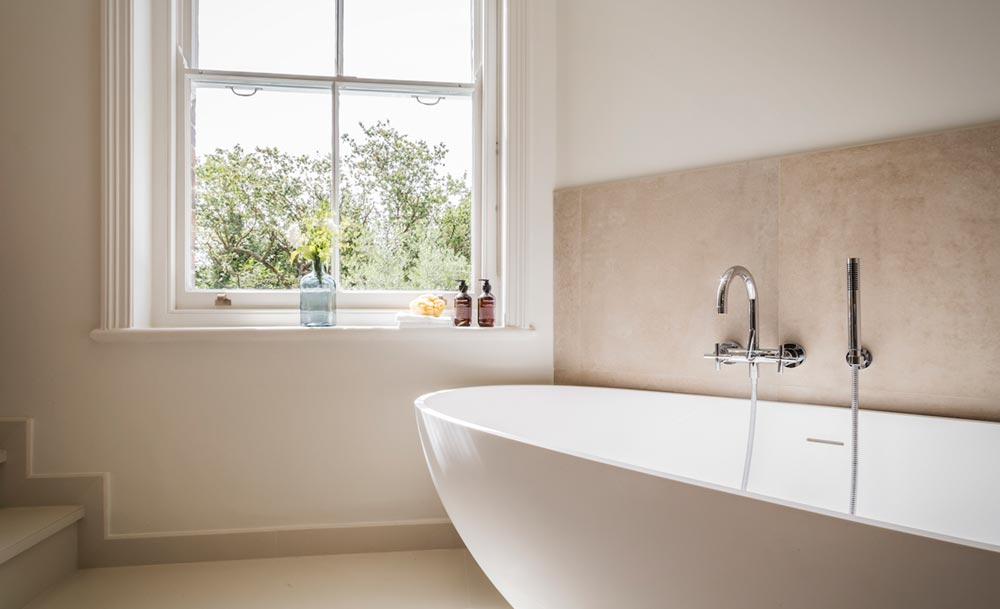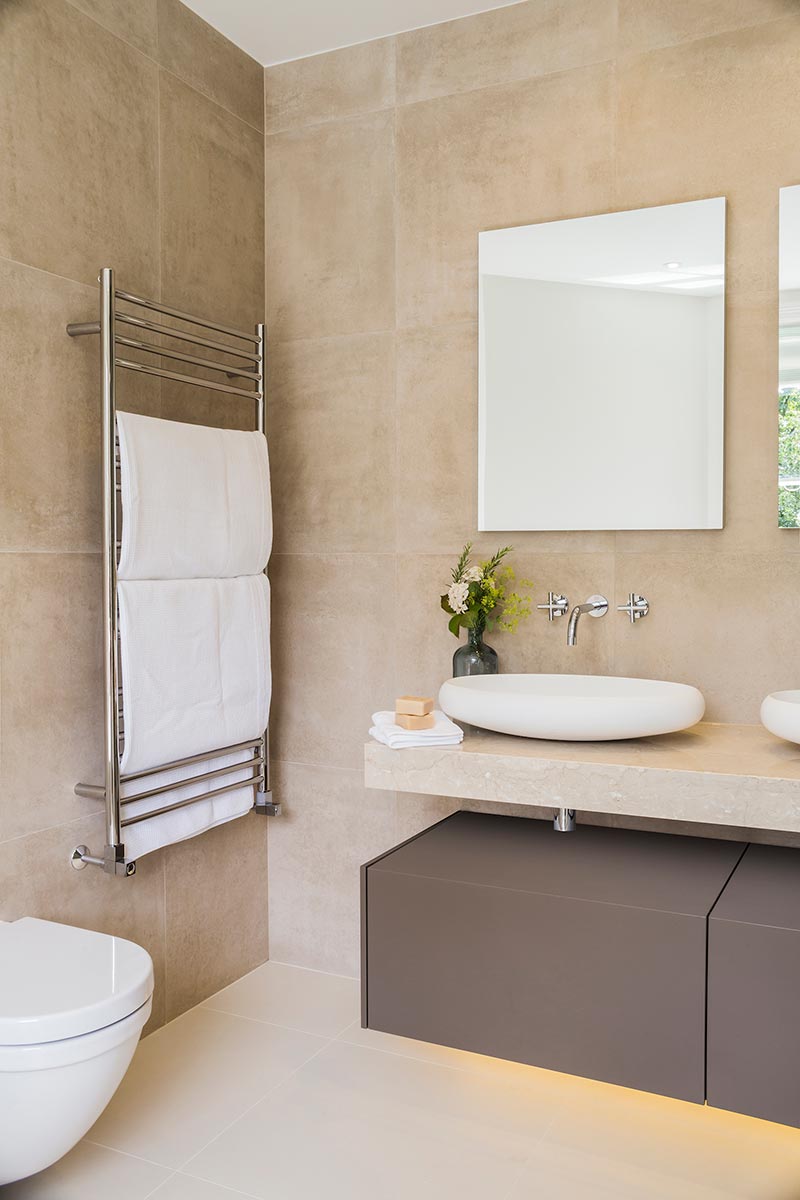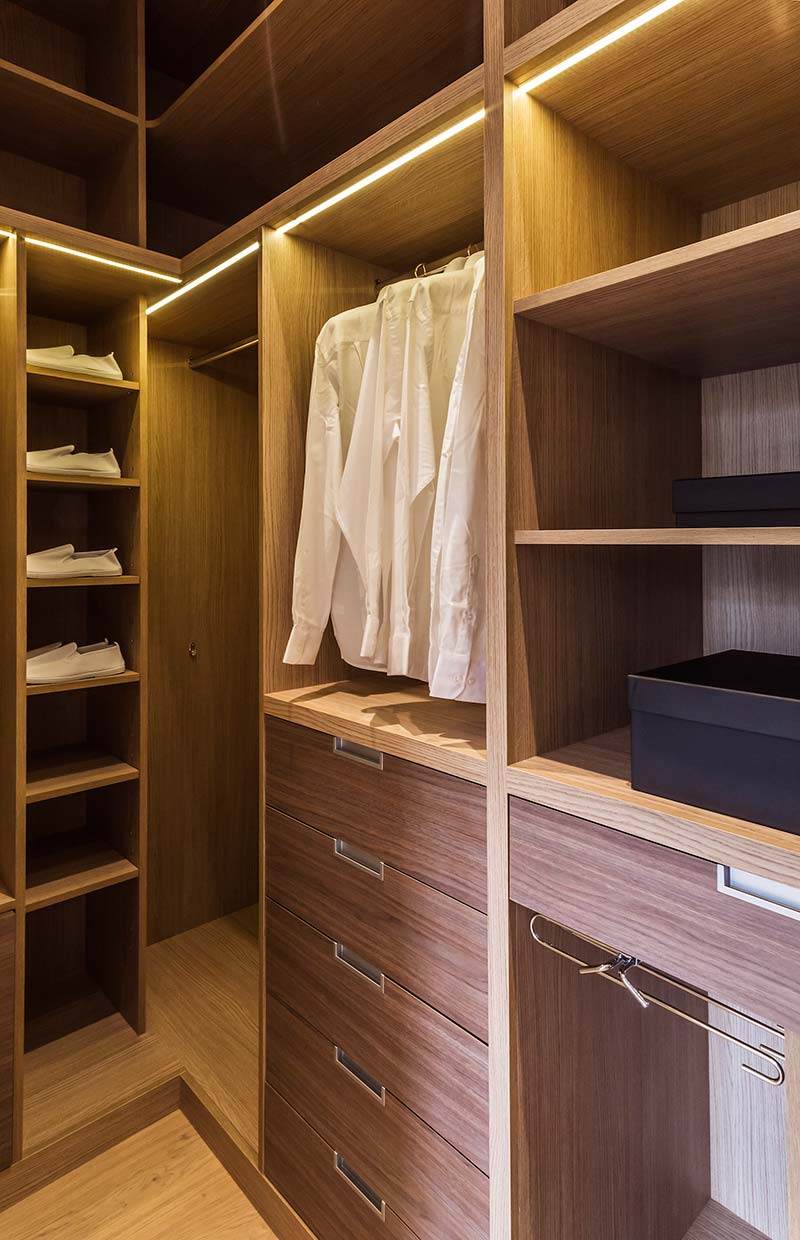 Architects: LLI Design
Photography: LLI Design