From floating stairs to floating bookshelves; Lobster Boat House is a delicious display of durability and design perfection.
With open walk-through spaces between each room, a bathroom with an open, unobstructed shower, and a dining room that opens up to the outdoors – this home is a fresh take on traditional comfort and all things "open".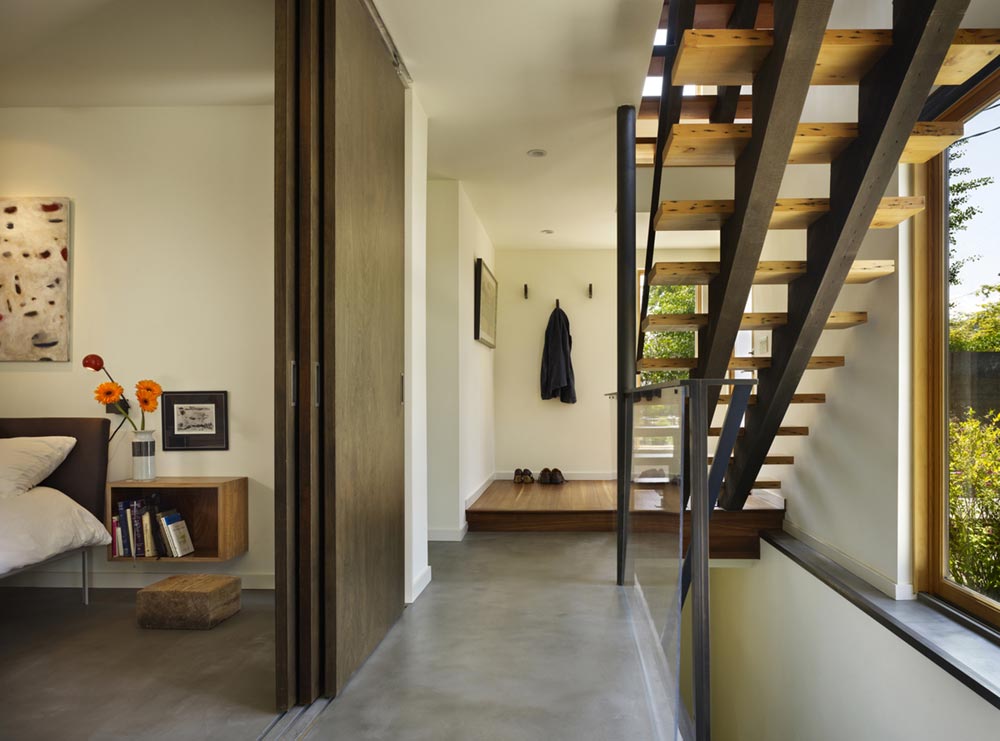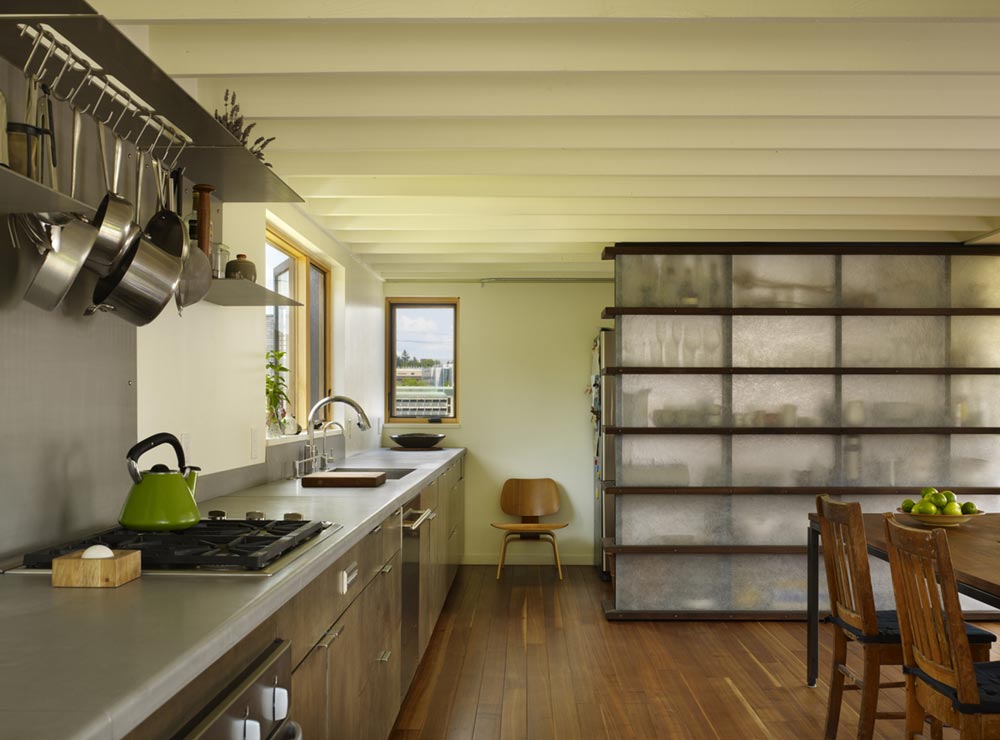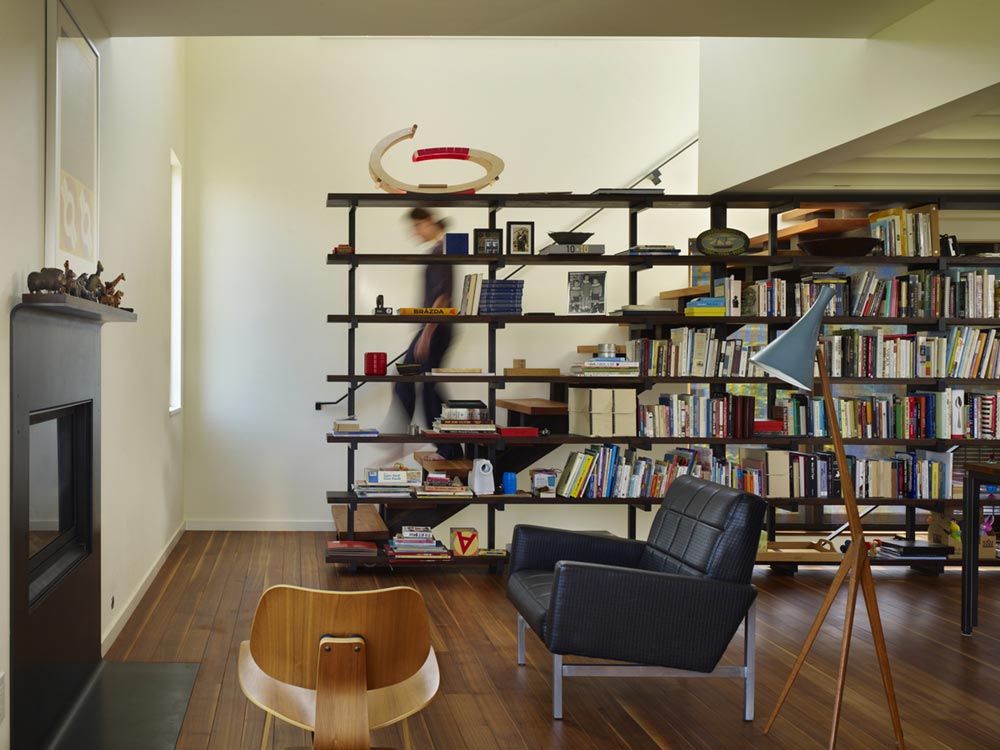 With only 24'x28' in which to create this space, the vertical dimensions were used to maximize the footprint, and make Lobster Boat House a livable home, with spaces such as a sitting area that doubles as a play room, leading out onto an upper floor deck.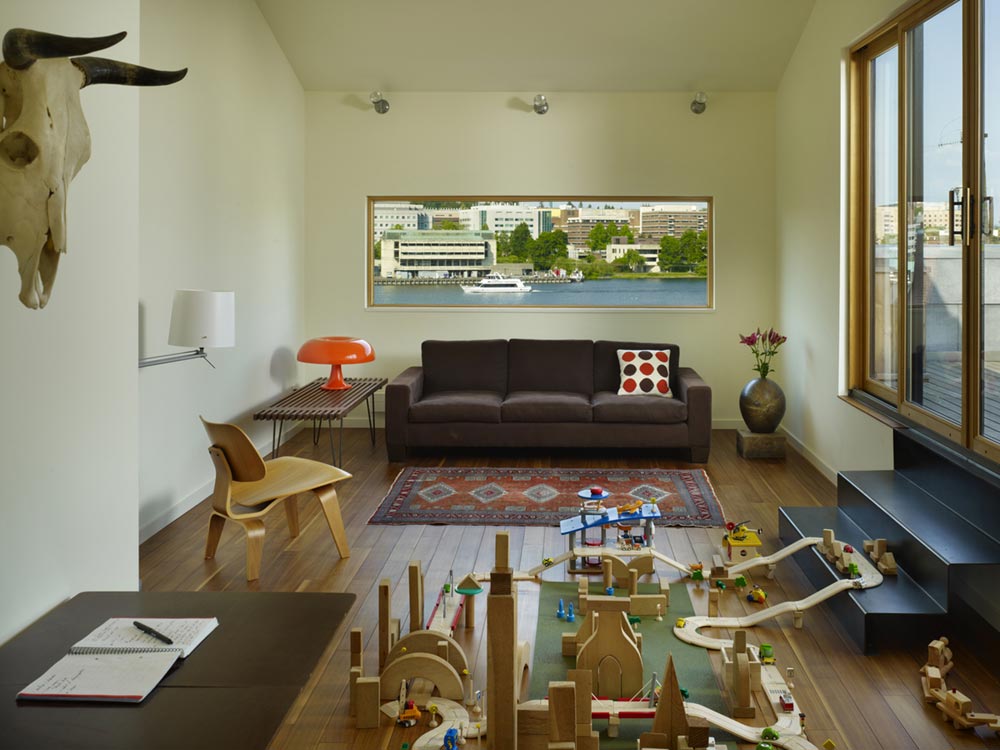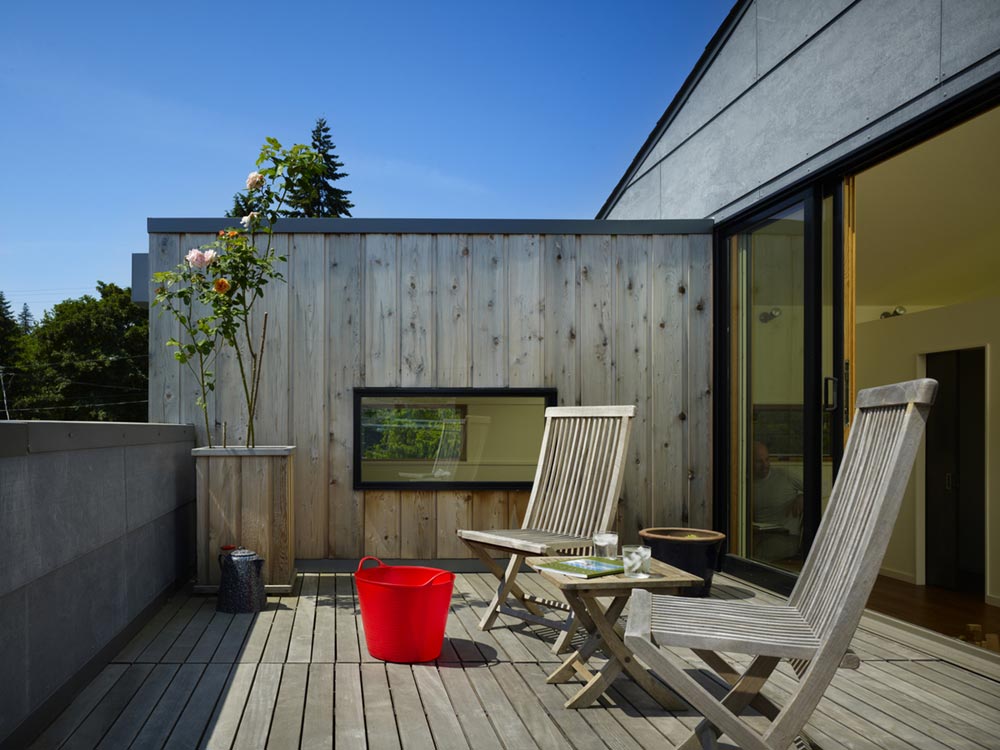 Each stairway landing brings you to a new area of the home, with a second floor bedroom tucked away behind slide away doors amidst a well-lit hallway flooded with natural light from the ample windows.
The interior of the home is a combination of polished concrete and wood flooring, keeping materials that were economical and also had a lengthy shelf life. While the exterior of the home is a combination of soft grey driftwood, along with a rich brown timber that greets you at the entryway, keeping in-step with the welcoming appeal this home offers throughout.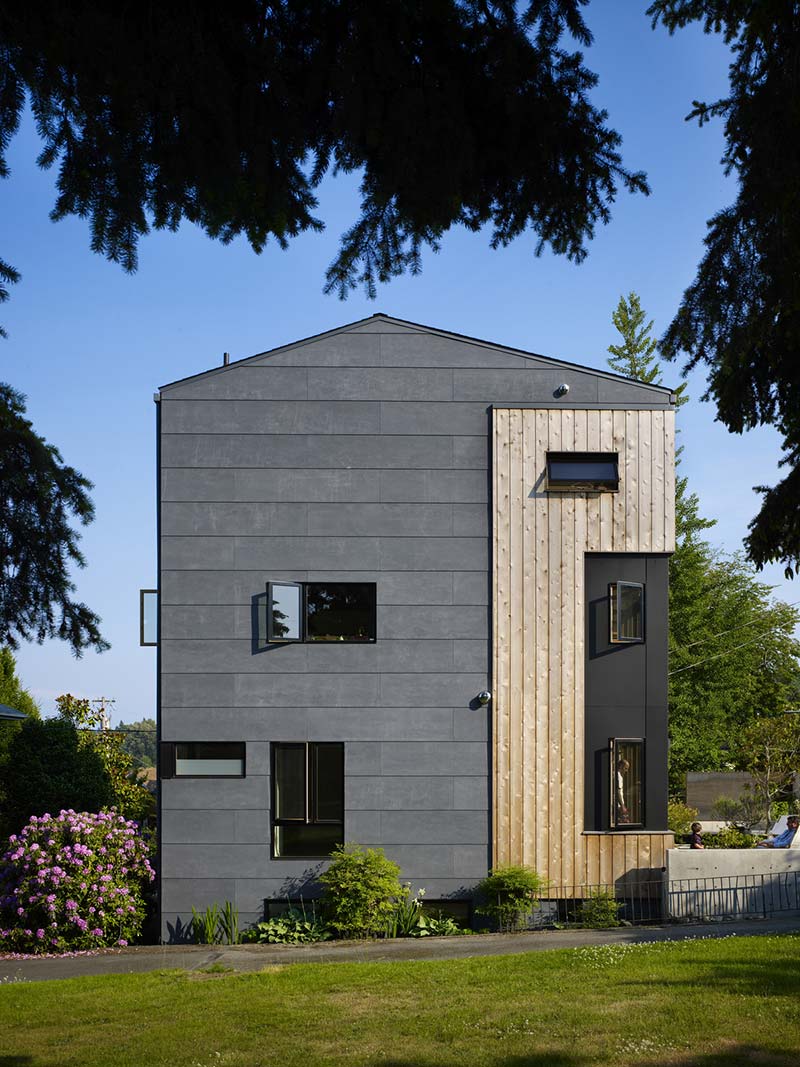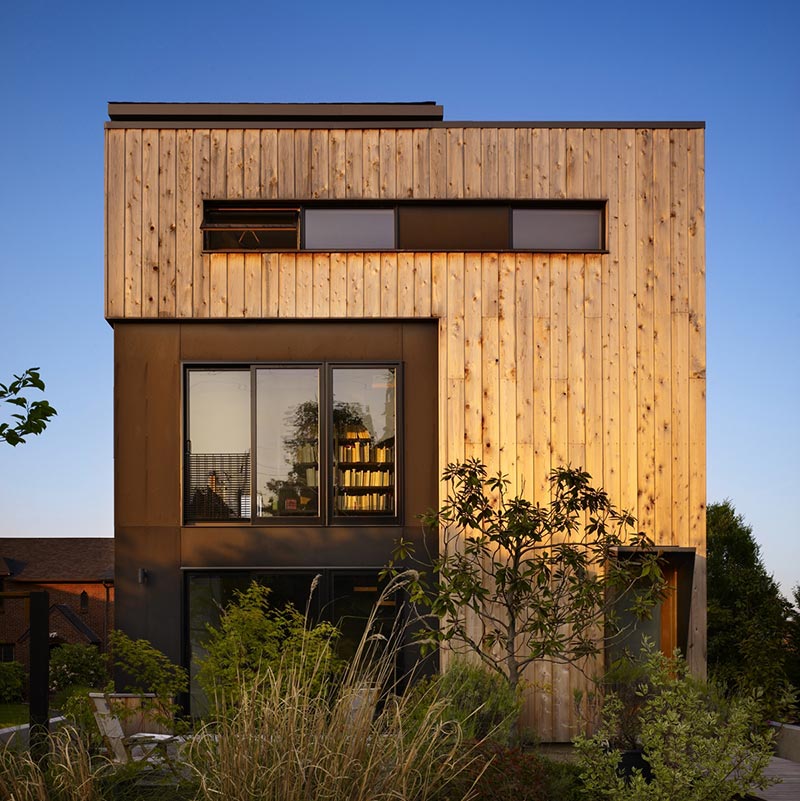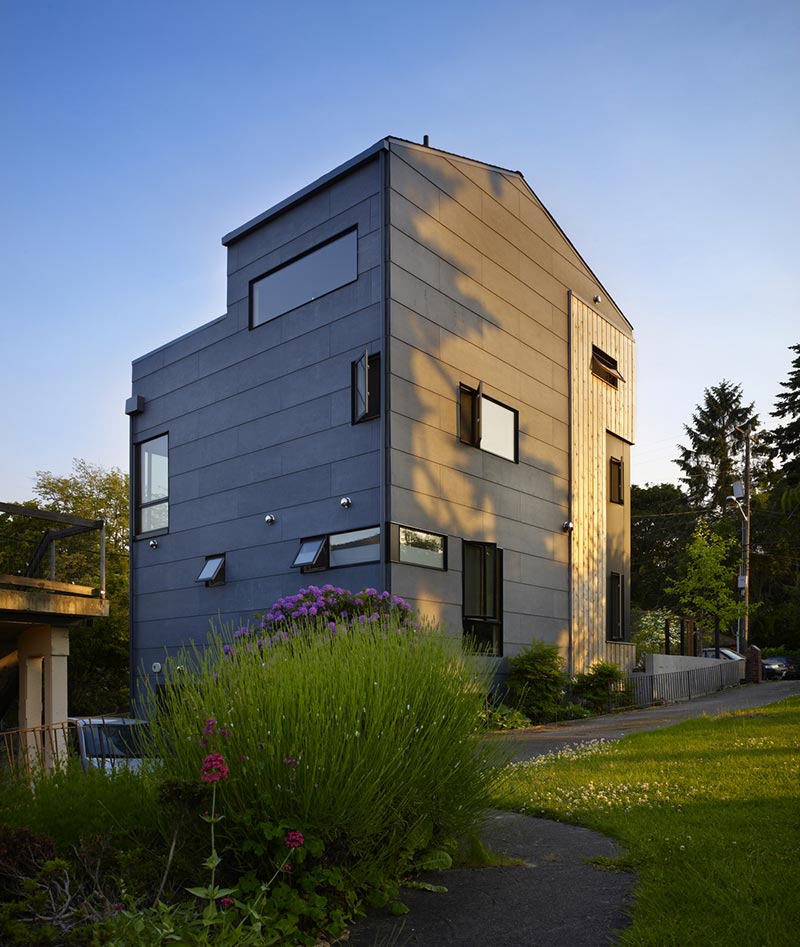 Architects: chadbourne + doss architects
Photography: Benjamin Benschneider