Why, hello my French Canadian wooded wonder – fancy meeting you here in the Montreal outback! A home that is, quite literally, 'hanging off a cliff', as is the definition of its name: Residence "Dans l'Escarpement", this space maximizes its location overlooking a lush landscape and the crystal clear lake below.
With a difficult terrain to build upon, this is one of the only homes of its kind in the area; melding seamlessly with the landscape courtesy of its vast lumber visage, harmonizing with its forested surroundings in all directions.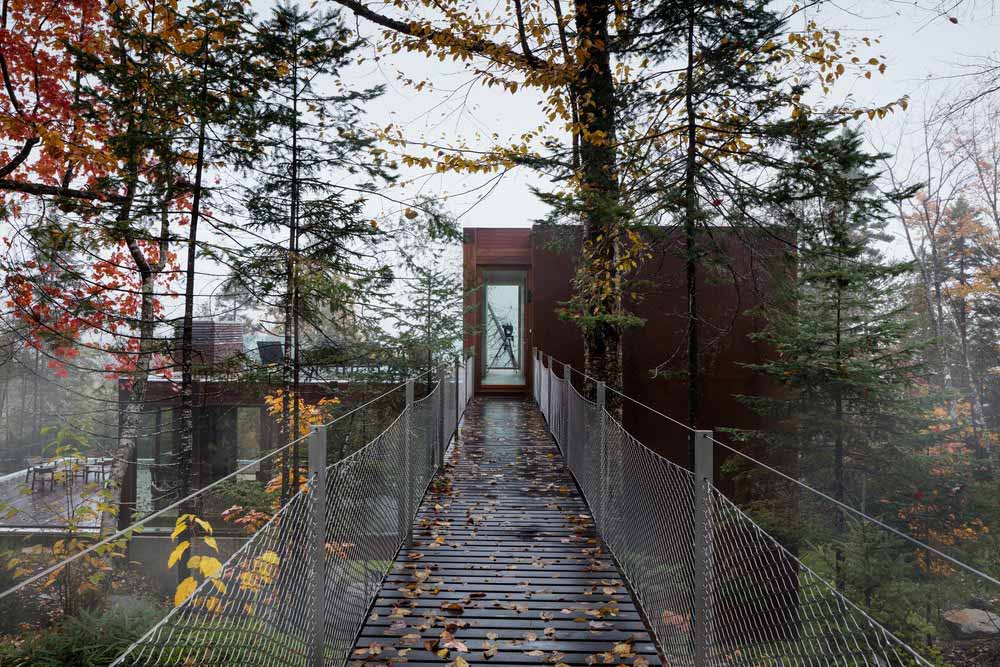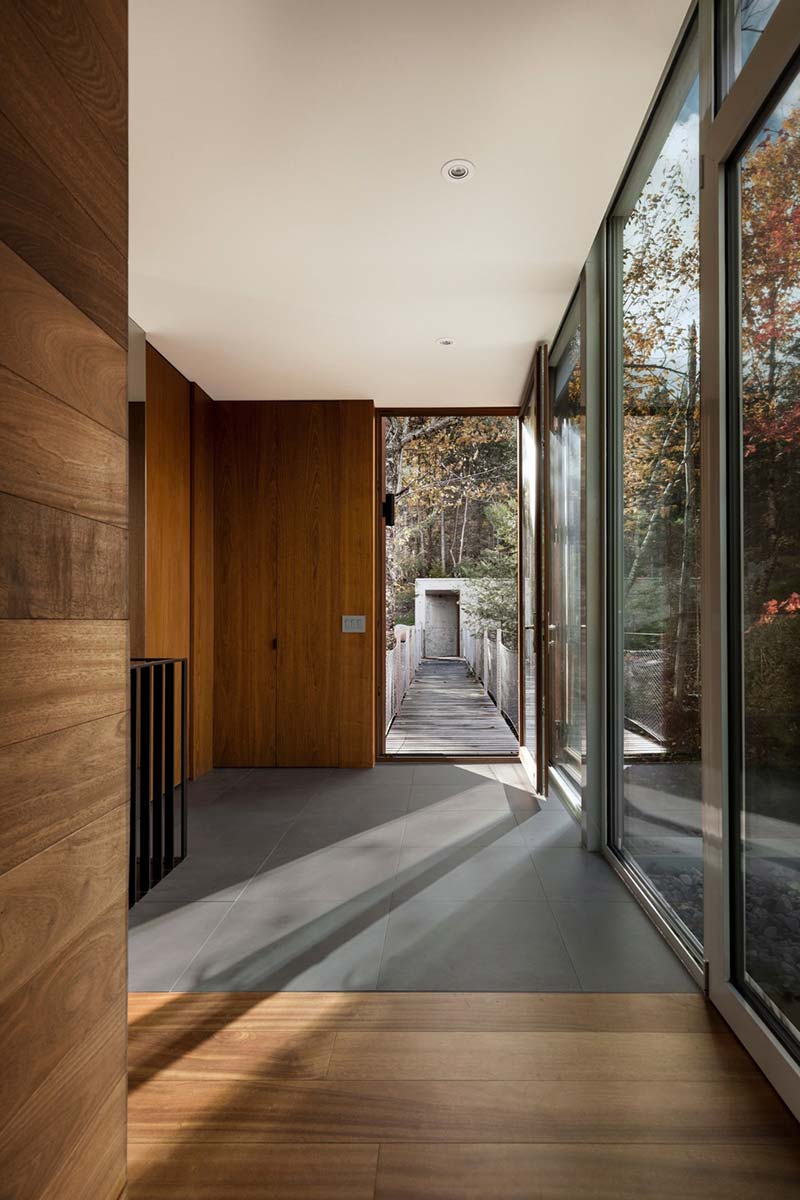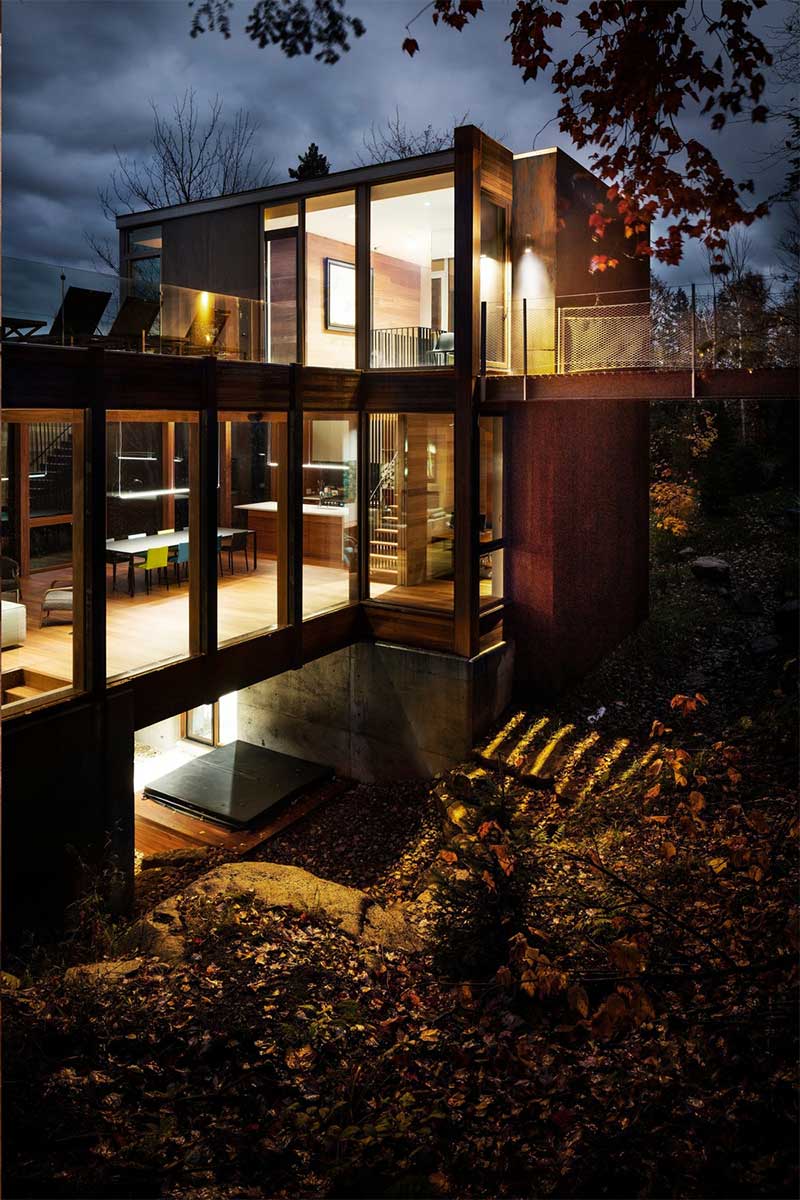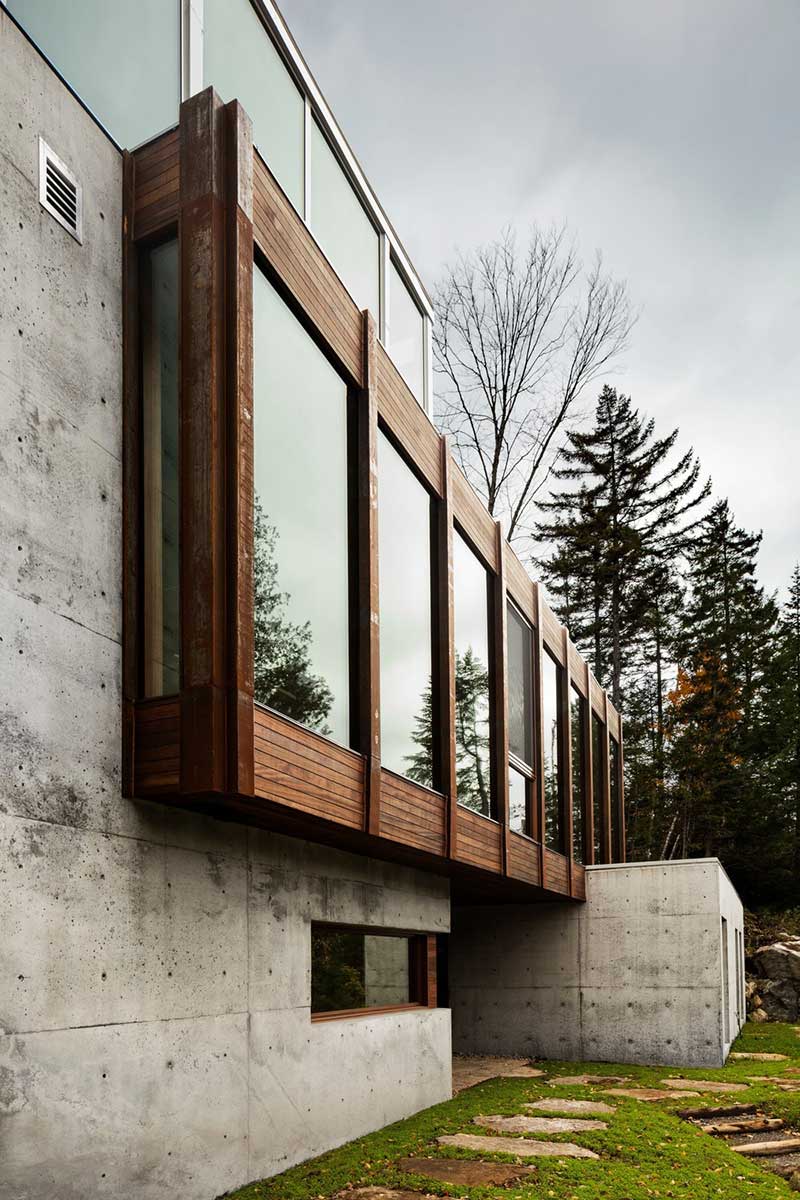 Offering a cross-fit section of dwelling spaces amidst box-like structures, this home definitely is an out-of-the-box design, while still delivering traditional living areas within the 3-story construct.
With features such as a spacious sauna and a scenic walkway leading from the garage and multiple glassed-in patio area, this home is teaming with scenic opportunities end-to-end.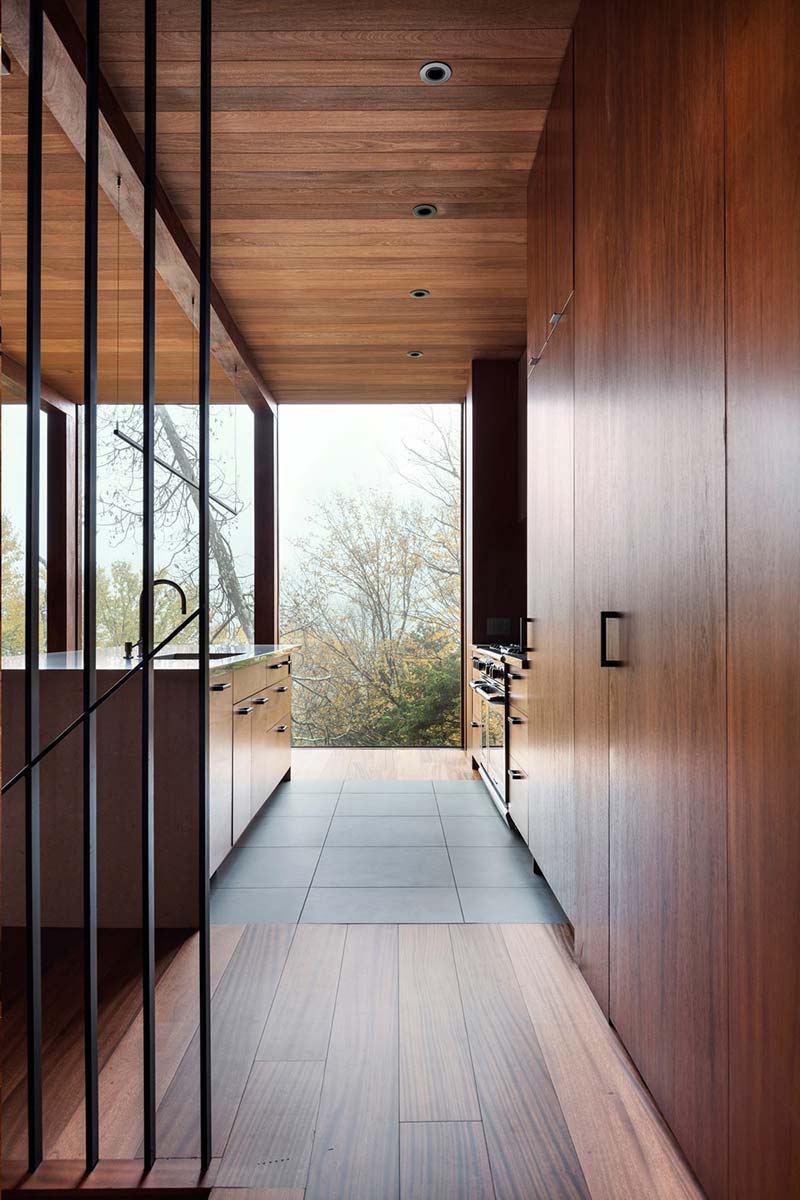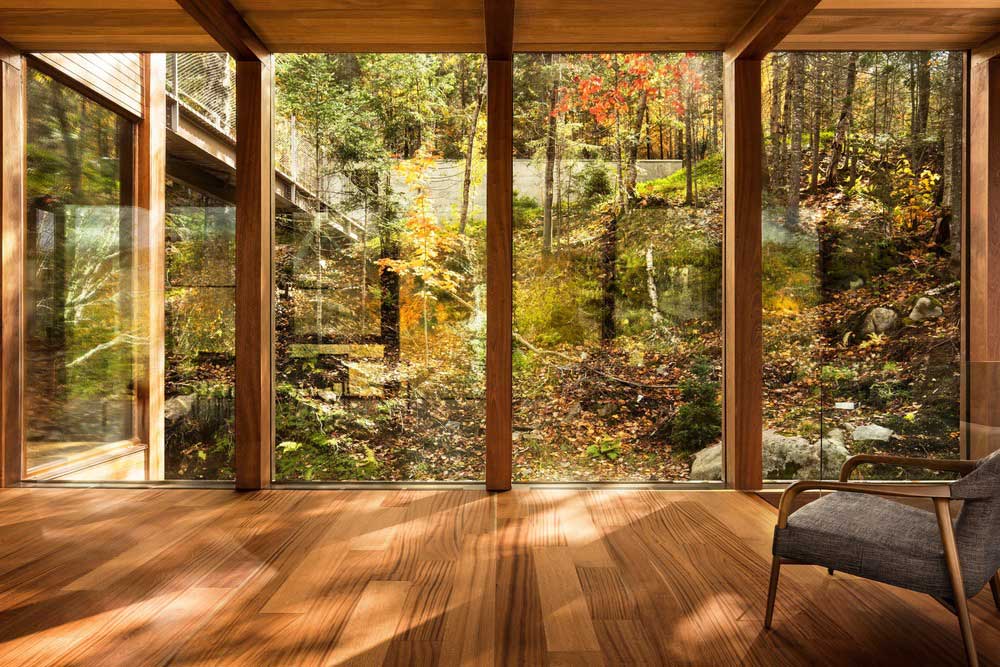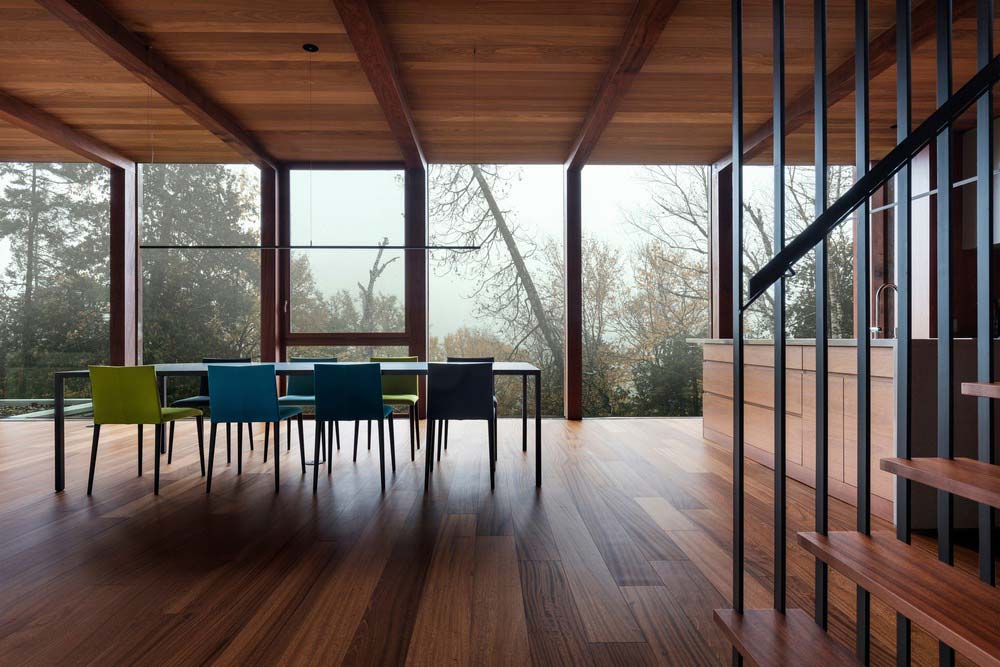 Windowed walls allow visual access to the outdoor living space, while the dining area is set alongside the outdoors in order to utilize either dining option.
Constructed mainly from mahogany, this rich red-wood sets the tone for this modern cliff house and is found in much of the exterior and interior space, while Corten steel and polished cement are also utilized throughout the home to create balance and beauty alike.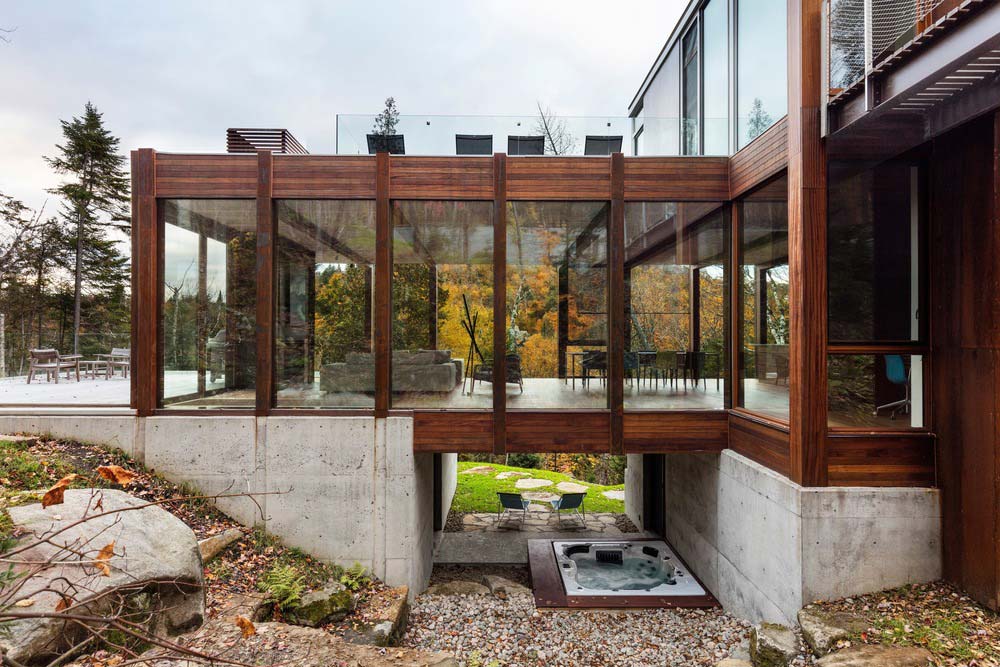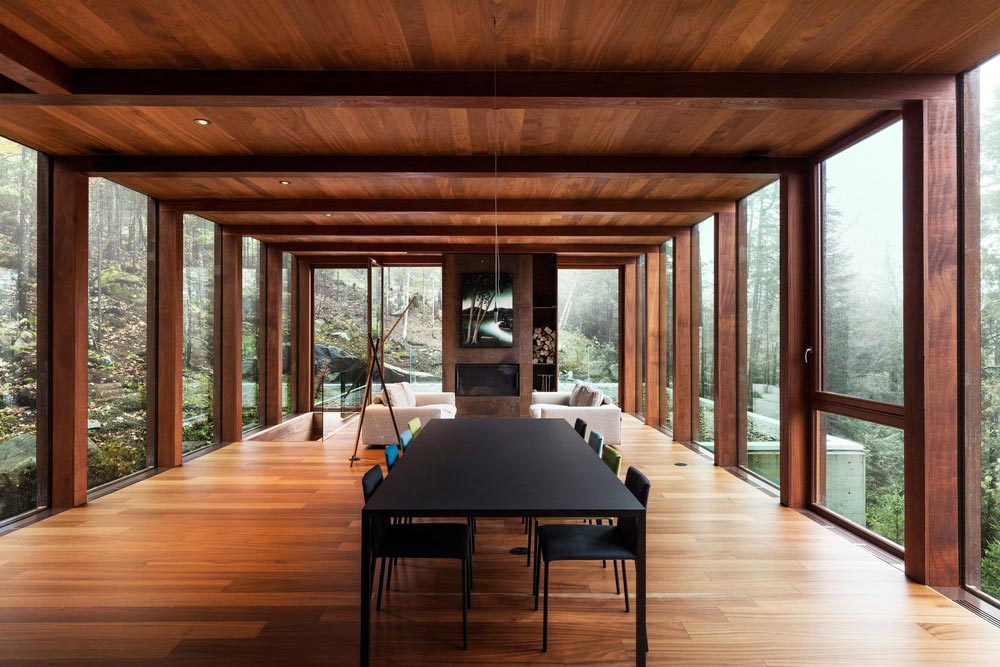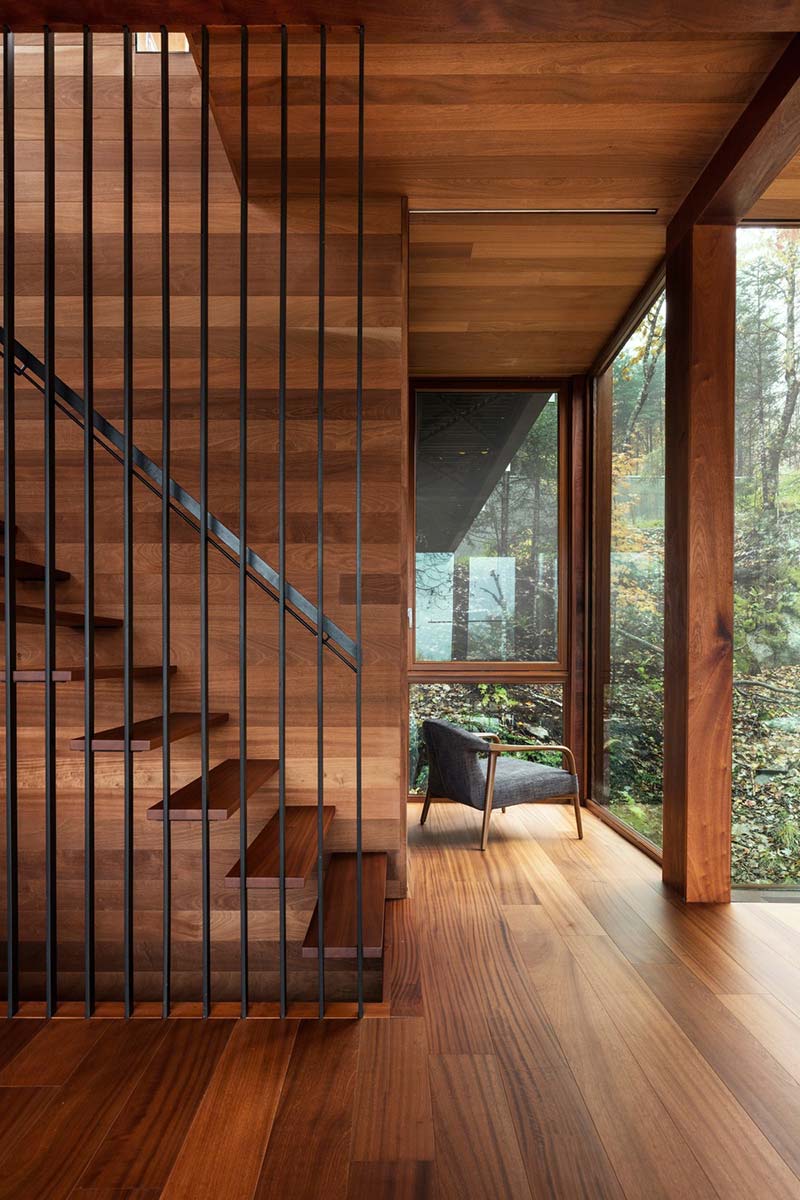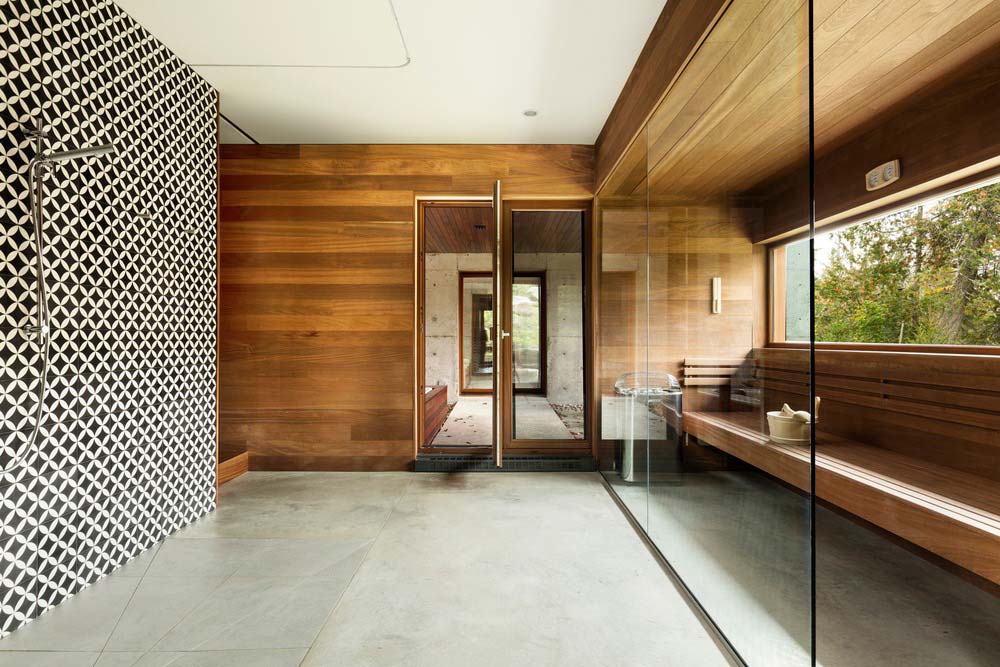 Architects: yh2 architecture
Photography:Maxime Brouillet