Concrete and plywood create this space known as Headland House – delivering an array of wicker and simple tones to keep the home feeling just the right level of cozy.
Layered by crocheted artwork, a wood dining table and two different grey-toned sitting areas, these light tones and homemade style decorative pieces create a restful nest with an outdoor visage that oozes appeal.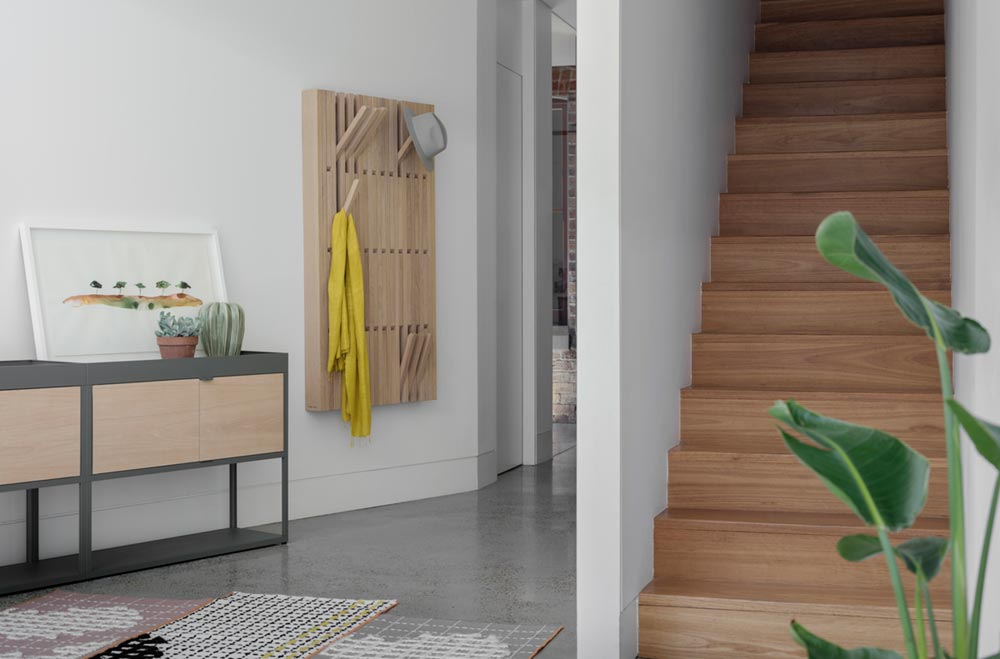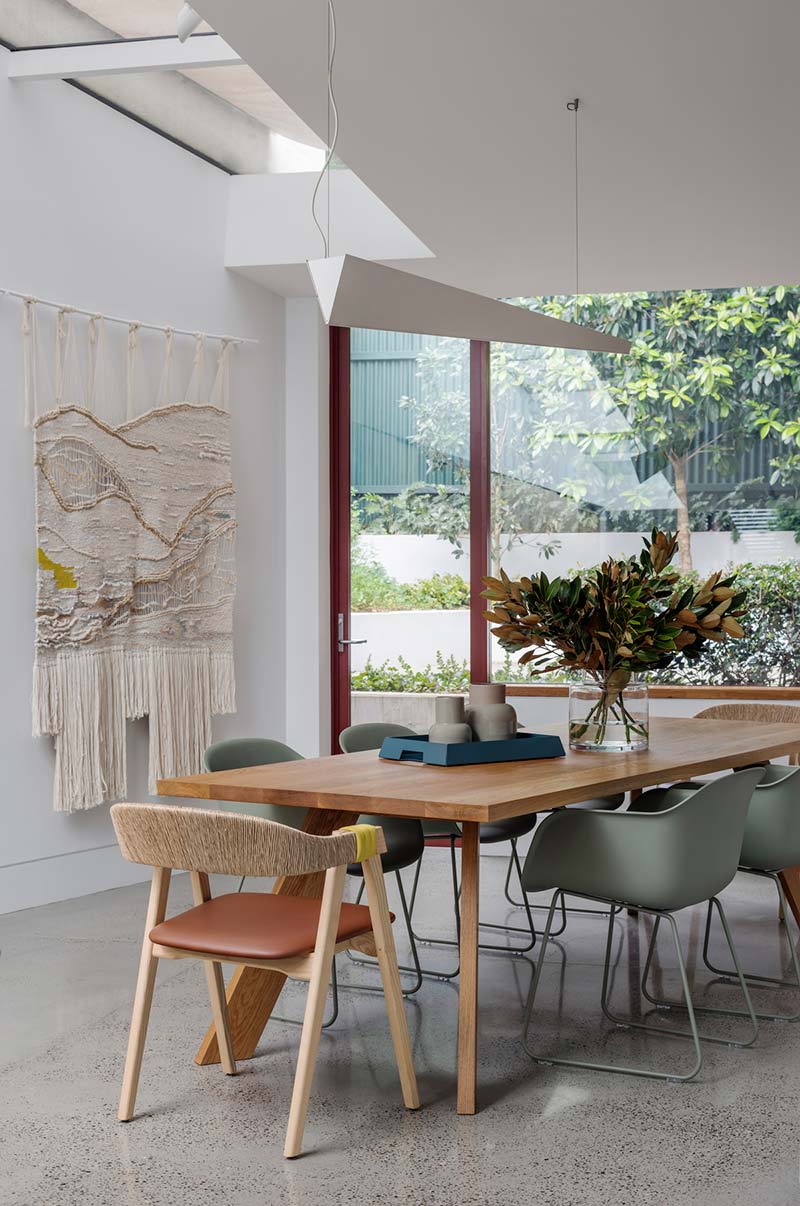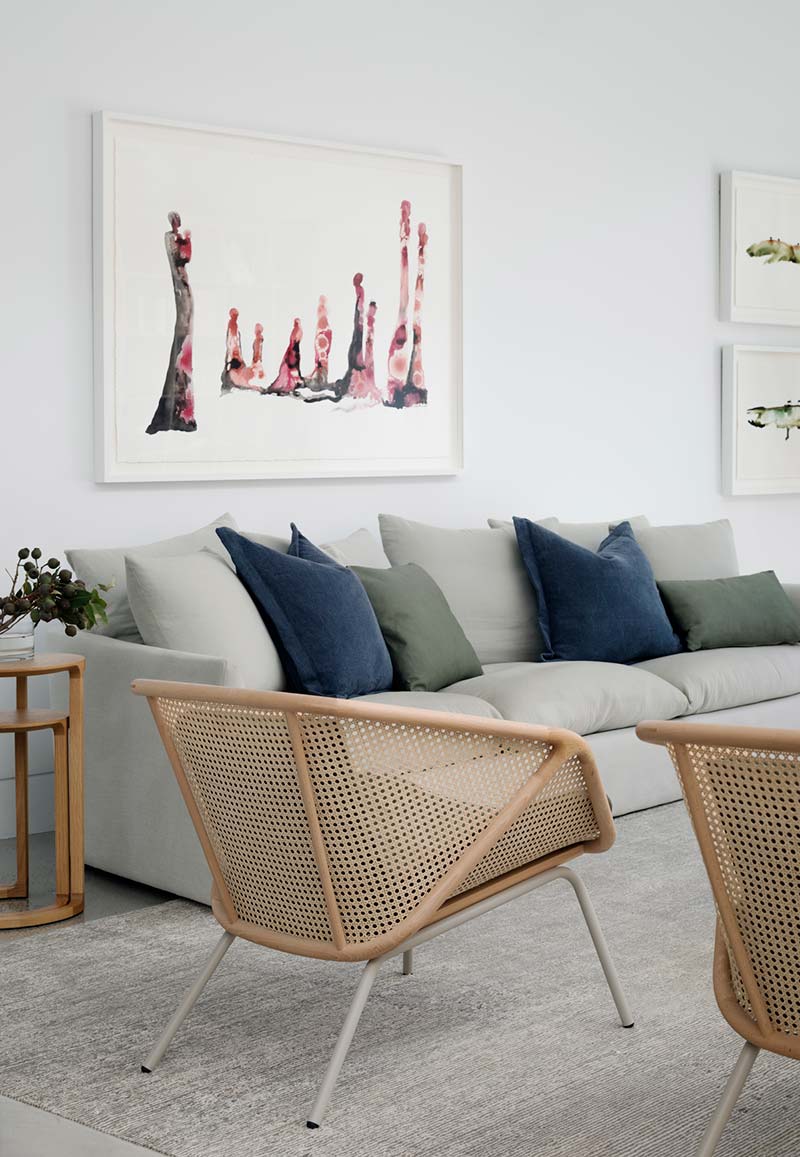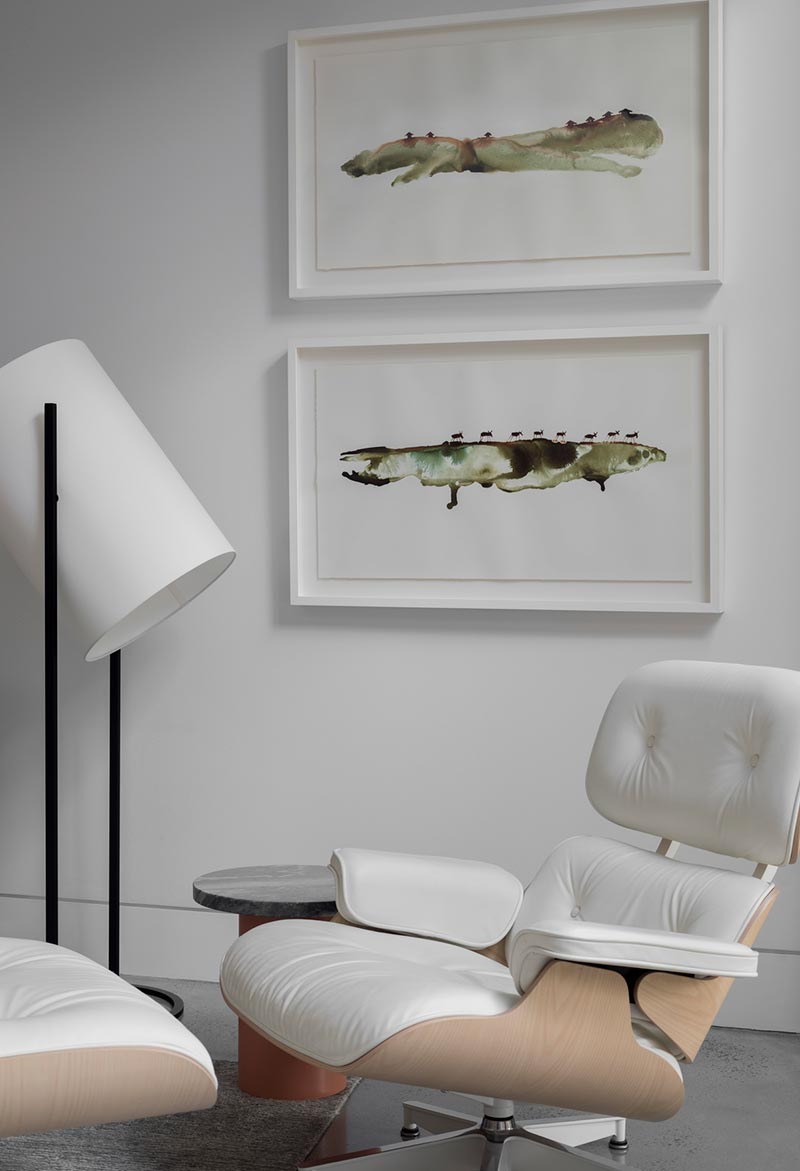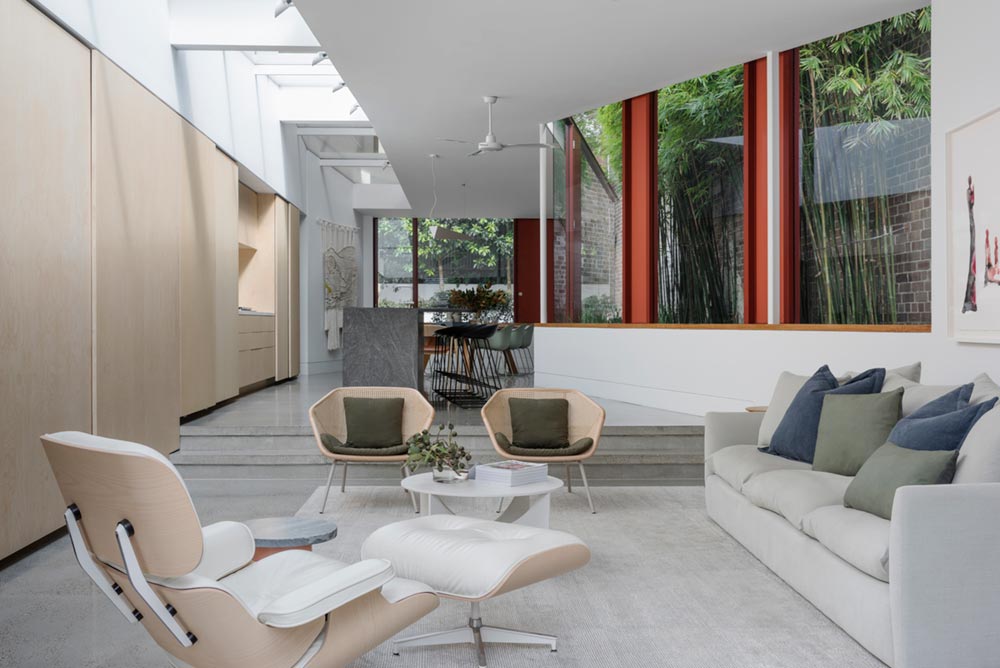 Part contemporary part hobo-chic, each item has a consciously created resting place, which sits on either polished concrete or richly lacquered wood floors, alongside a combination of windowed walls set in rust-orange framework, plywood and a flat white base.
One sitting area sits in full view of the other through an open courtyard, bringing Headland House nearly full circle, and turns this house into a home without noisy bells or whistles – just pure, livable space.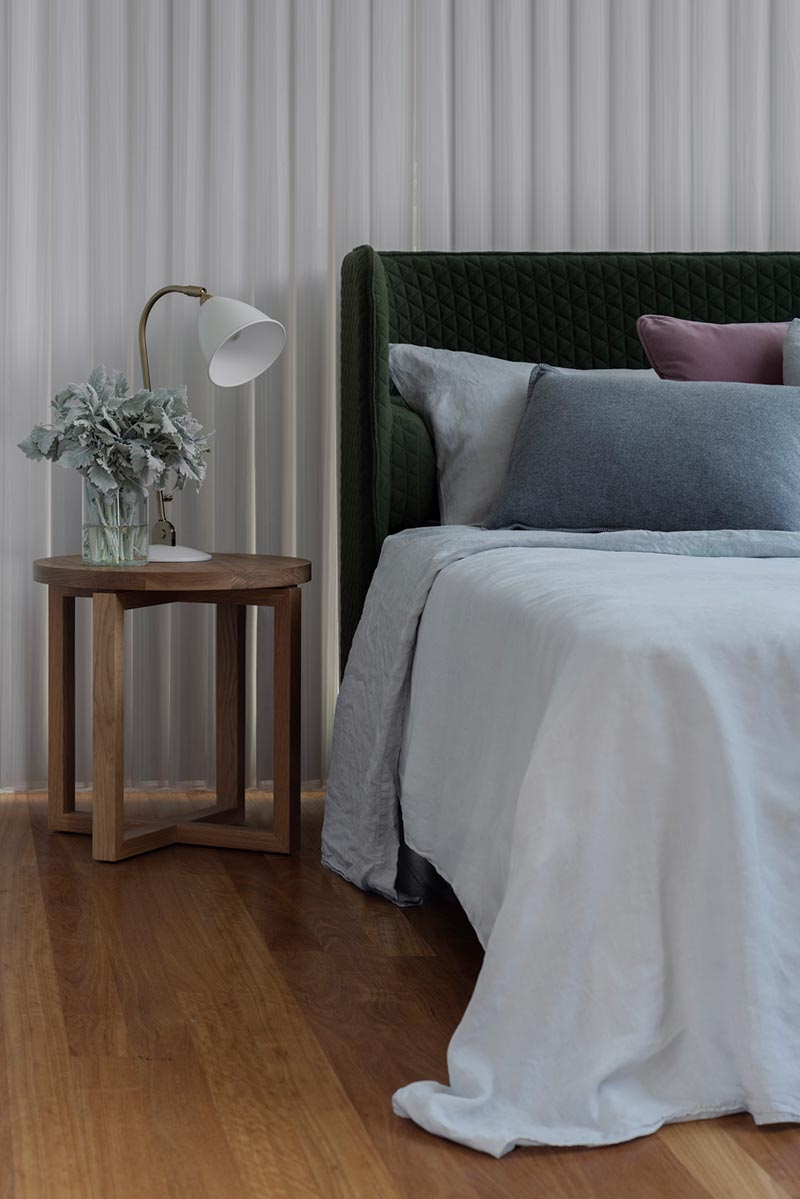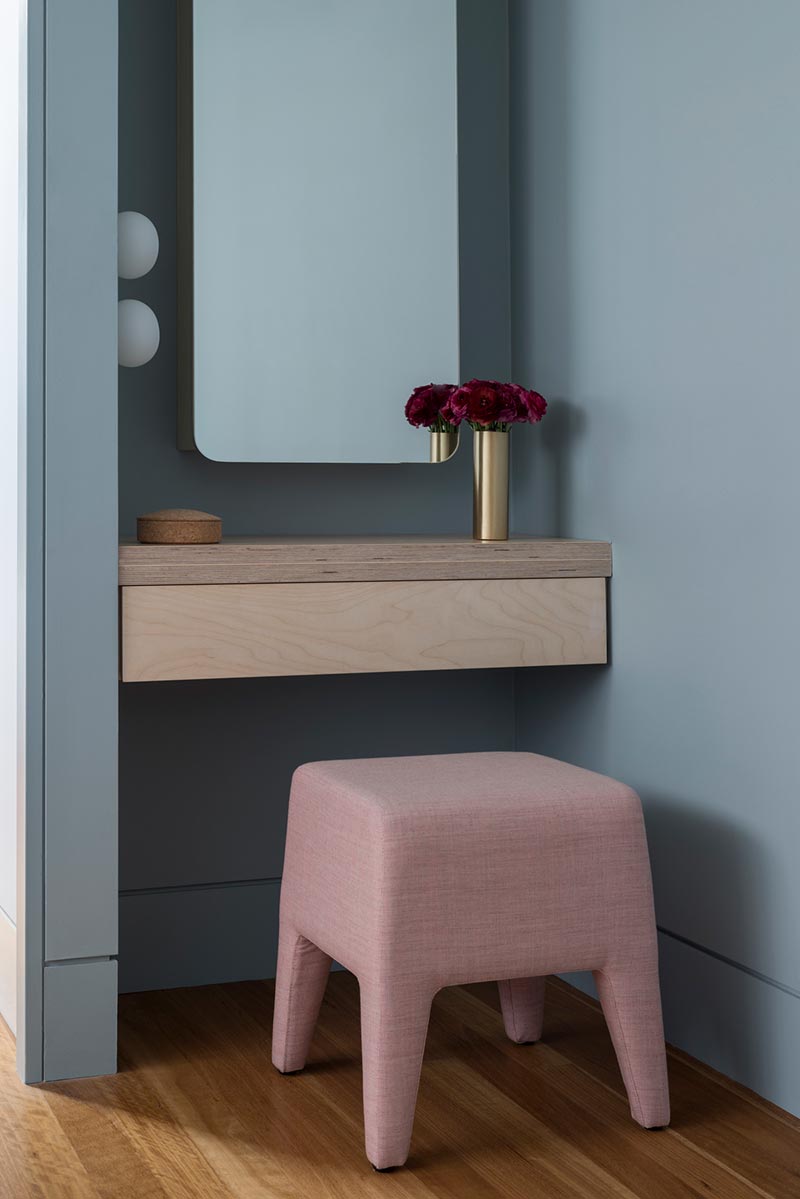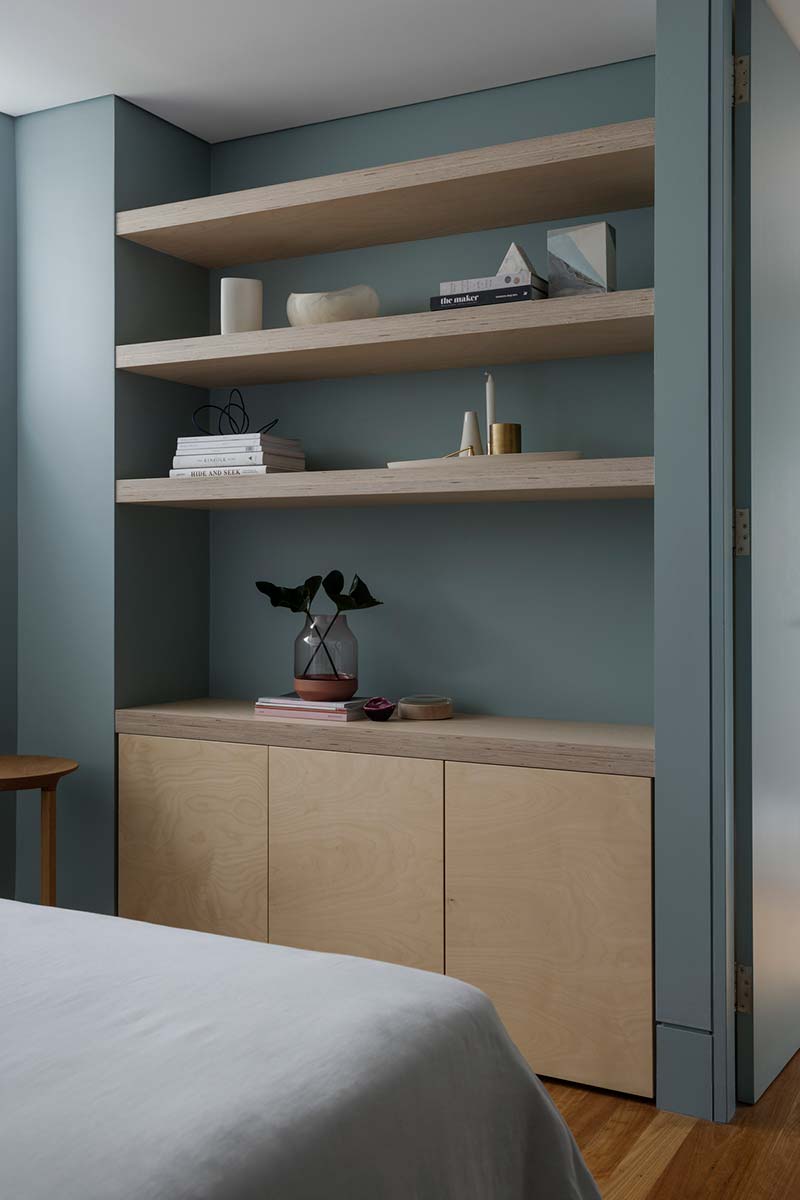 Architects: Lot 1 design
Photography: Nicholas Watt