Echo House reverberates with beautiful design elements – including a wall and stairway partition that appears like a metal crocheted art piece, making a statement all its own.
Stretching out amidst Bridle Path on the outskirts of Toronto, Canada, this spatial home is as open as the land beyond it. Providing both an indoor and outdoor pool, a deck that goes on for days, as well as wood, metal and polished concrete materials found both inside and outside the home.
Based on an Asian-Canadian mix, interiors were designed to feel like a home that embraced modern culture reminiscent of Asian comforts, while bringing in nature through the vast array of windowed walls.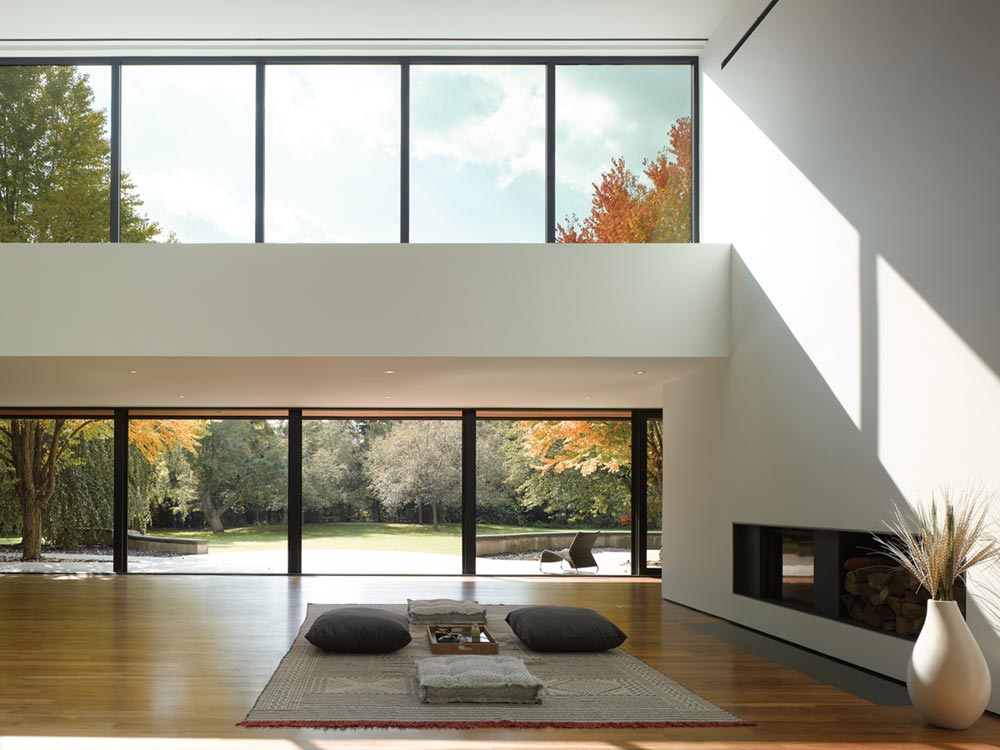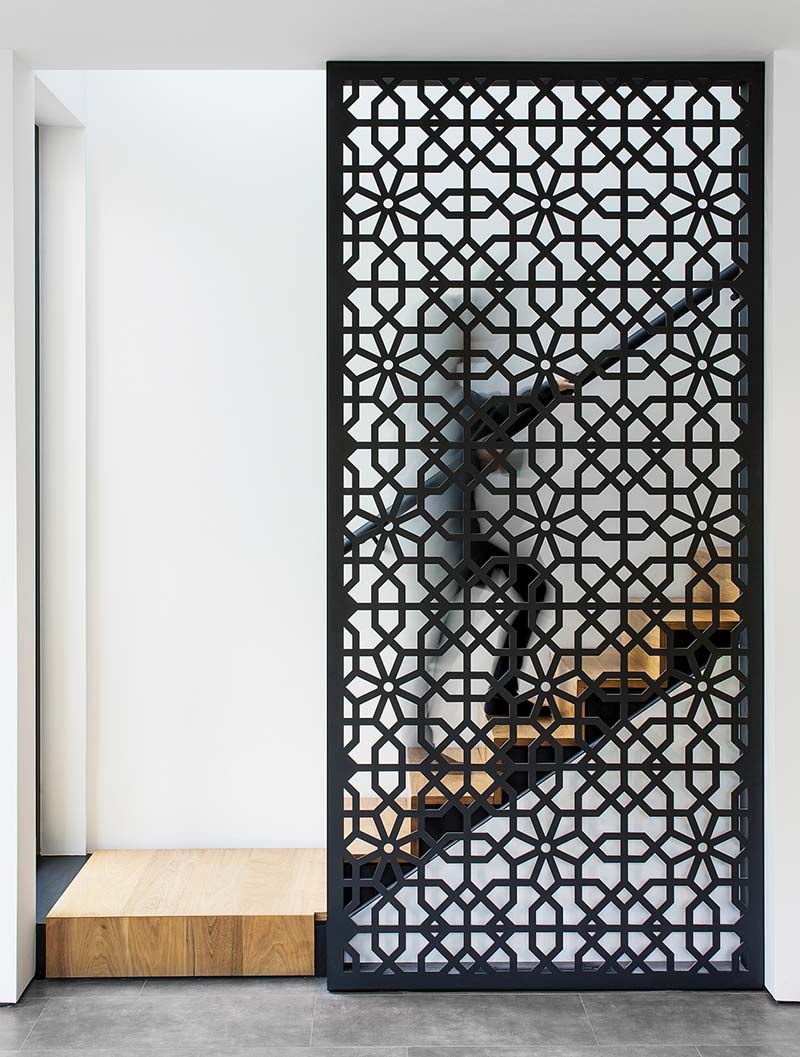 The kitchen is drenched in white cabinets and anchored by a large island; truly a chefs delight from which to entertain. While the two-sided fireplace brings a warm ambiance to both the dining room as well as apposing open-concept office area.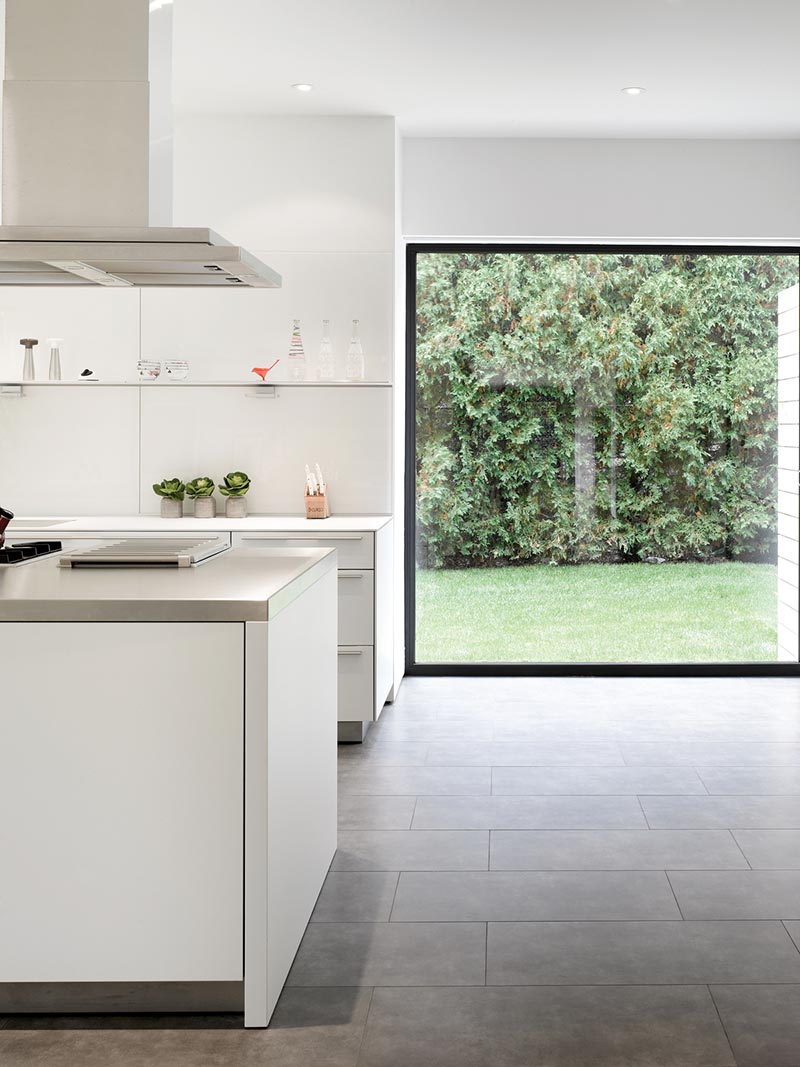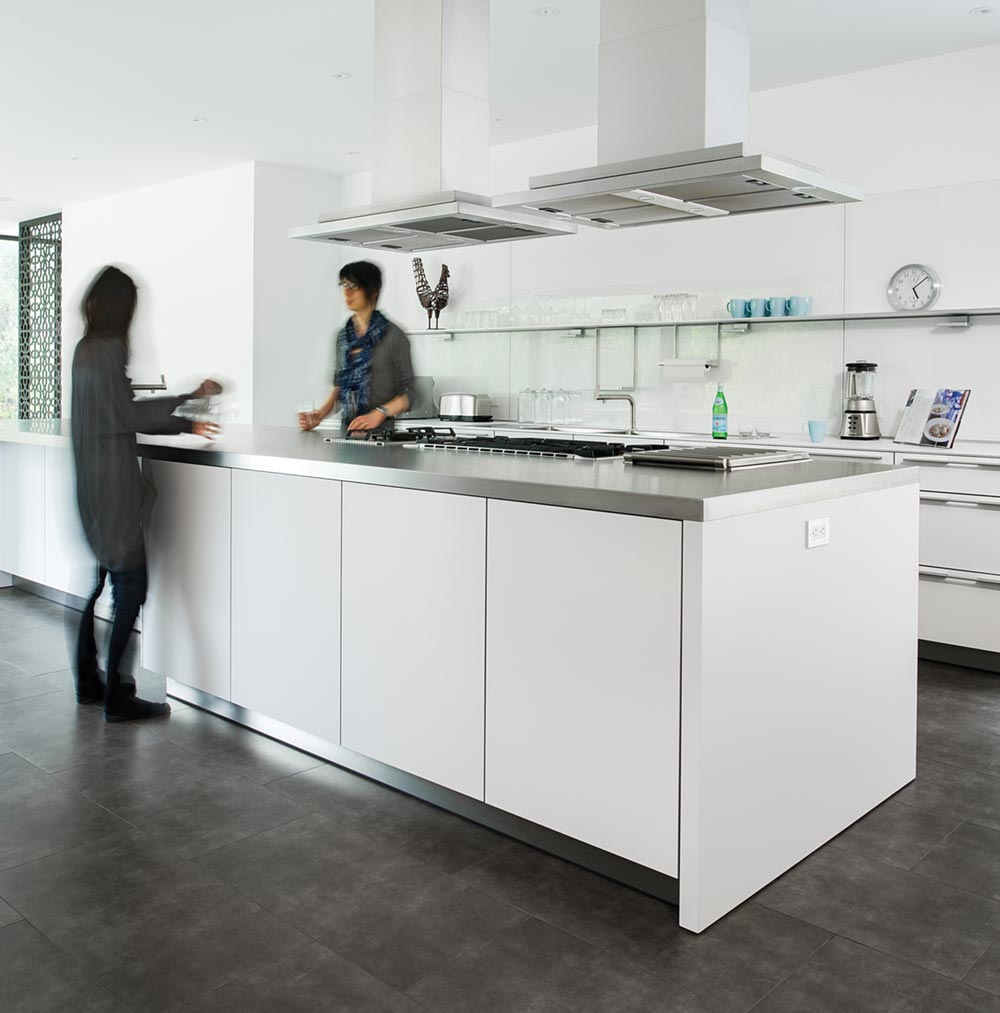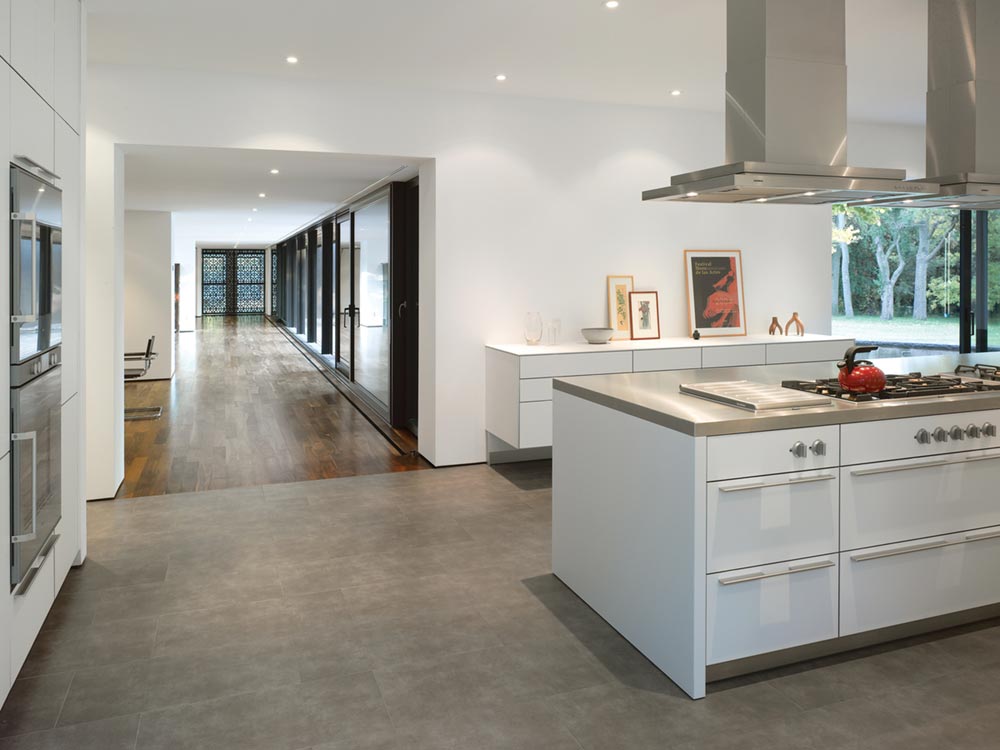 Sparkles with the most eye-catching, iridescent tiling in the walk-in shower, the master bathroom is set in bright turquoise, deeps blues and aqua; curving like an ocean wave and wrapping you in sheer visual bliss.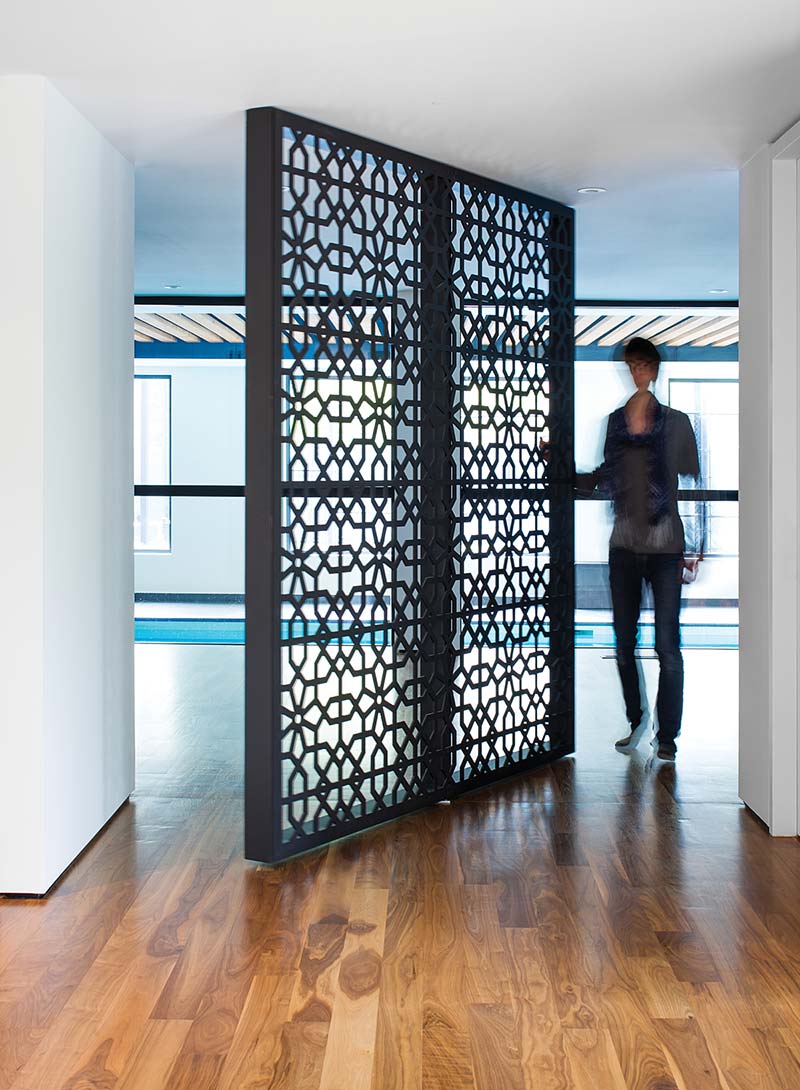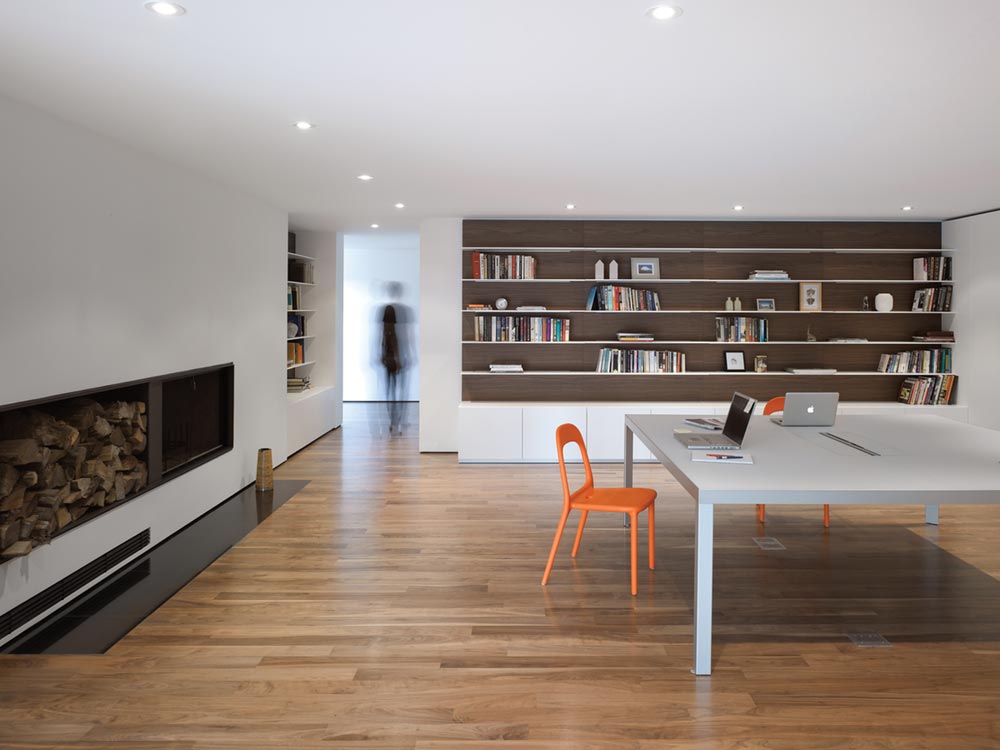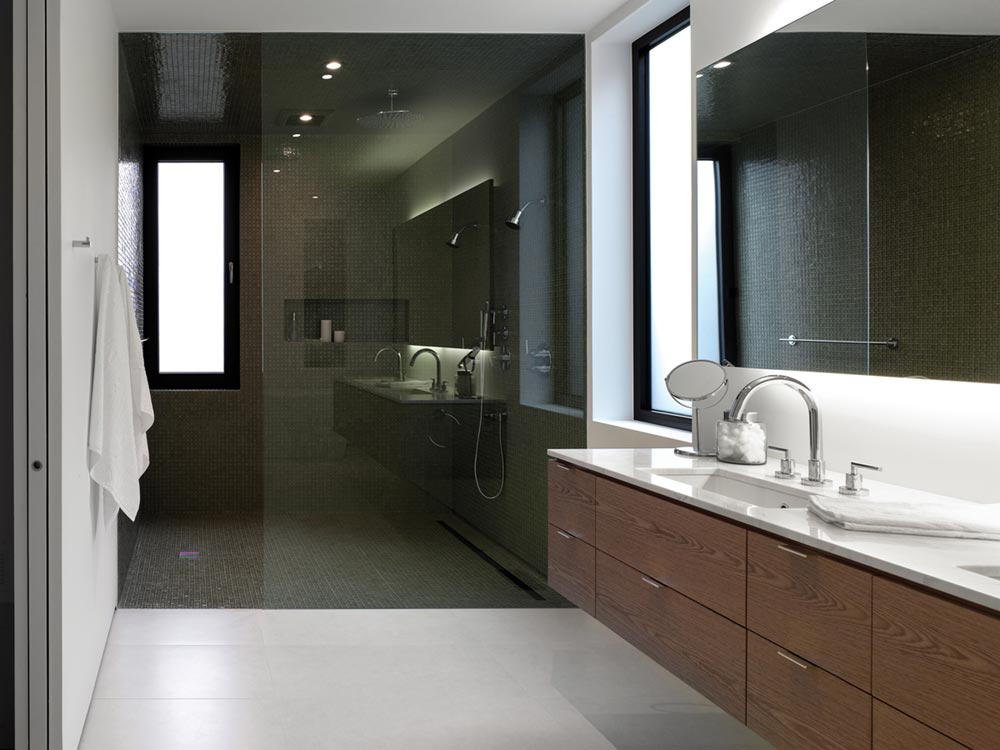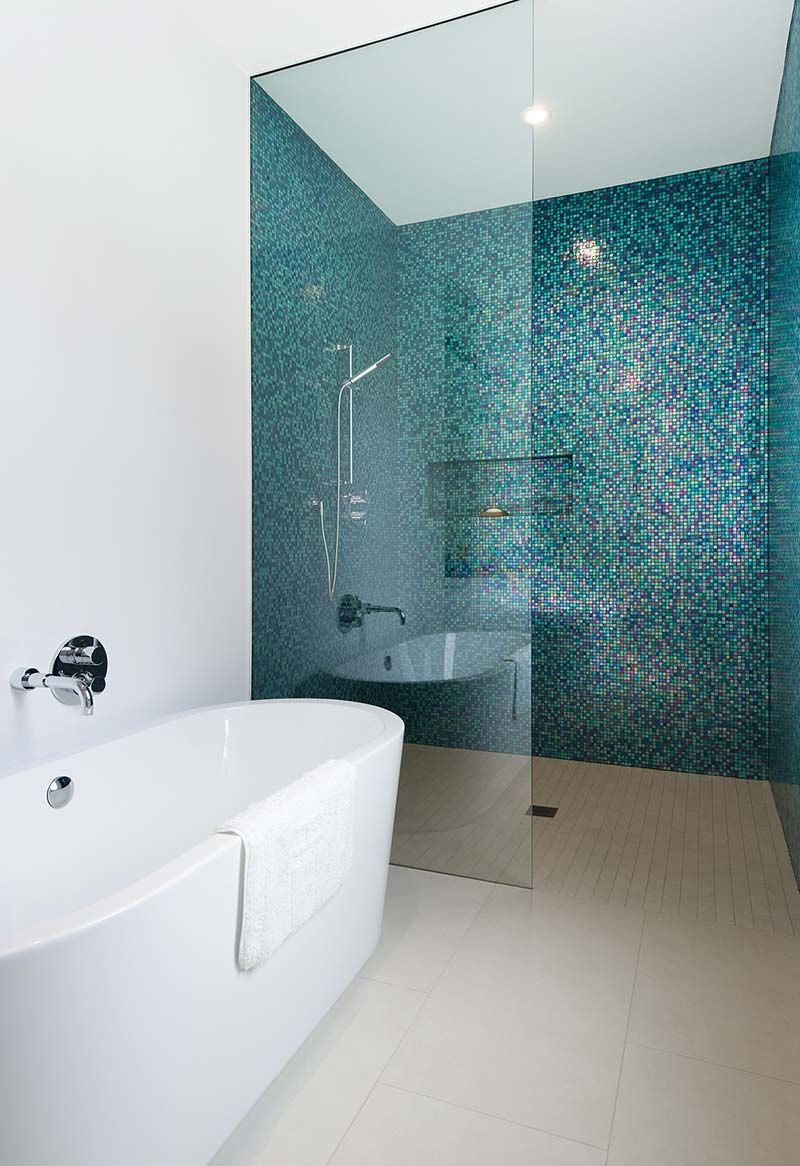 Flowing from room to room and fitted with minimal colors or clutter of any kind, each space harmonized perfectly with the next, while the exterior offers a bold wood screen at the entranceway – fabricated from Douglas Fir and giving both privacy and a three-dimensional aesthetic appeal.
Throughout, Echo House pays homage to Korean culture, and turns this Canadian home into the perfect multi-cultural expression of harmony.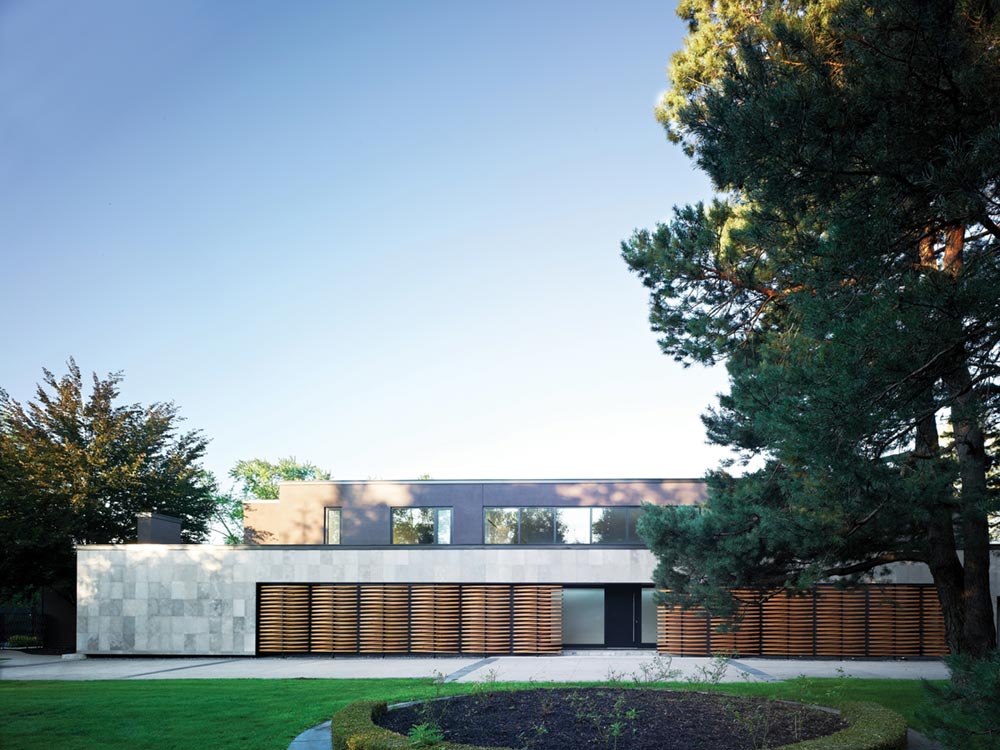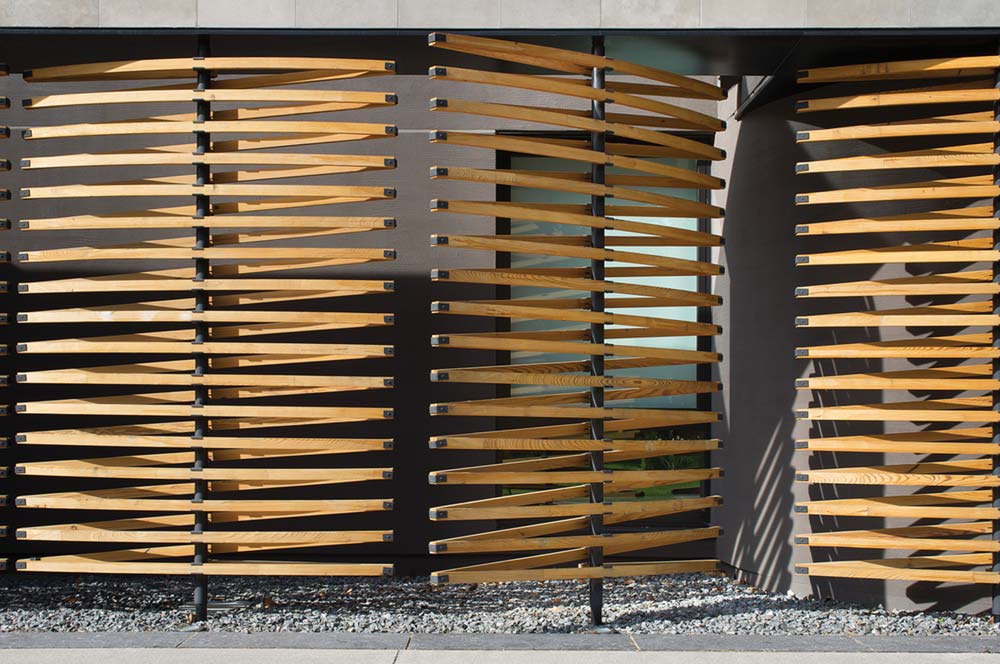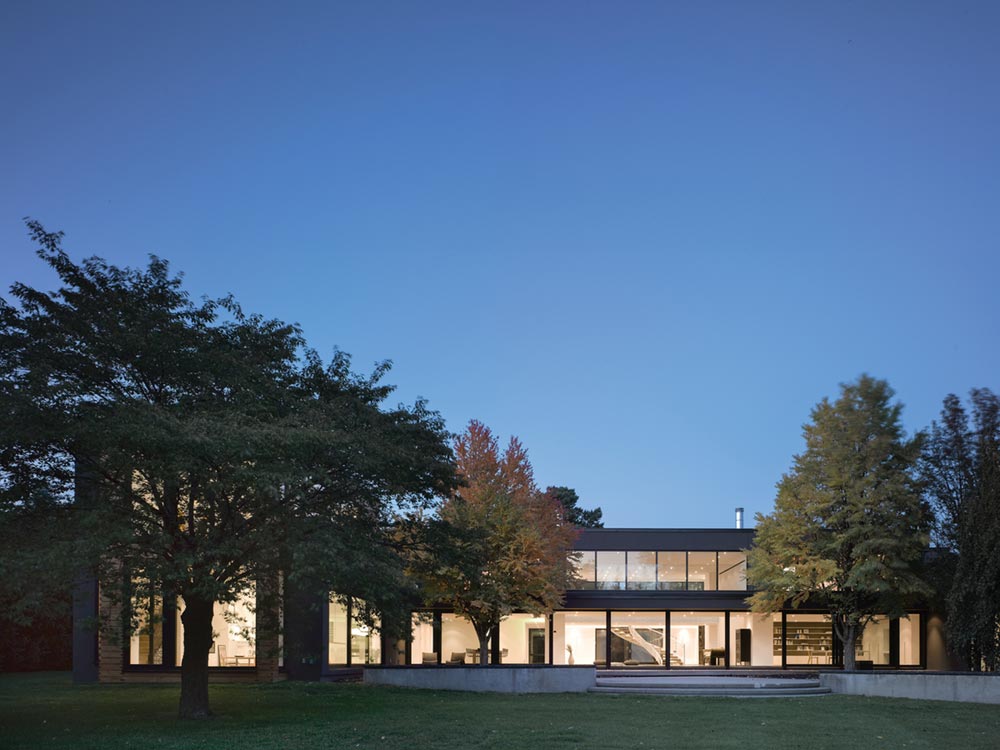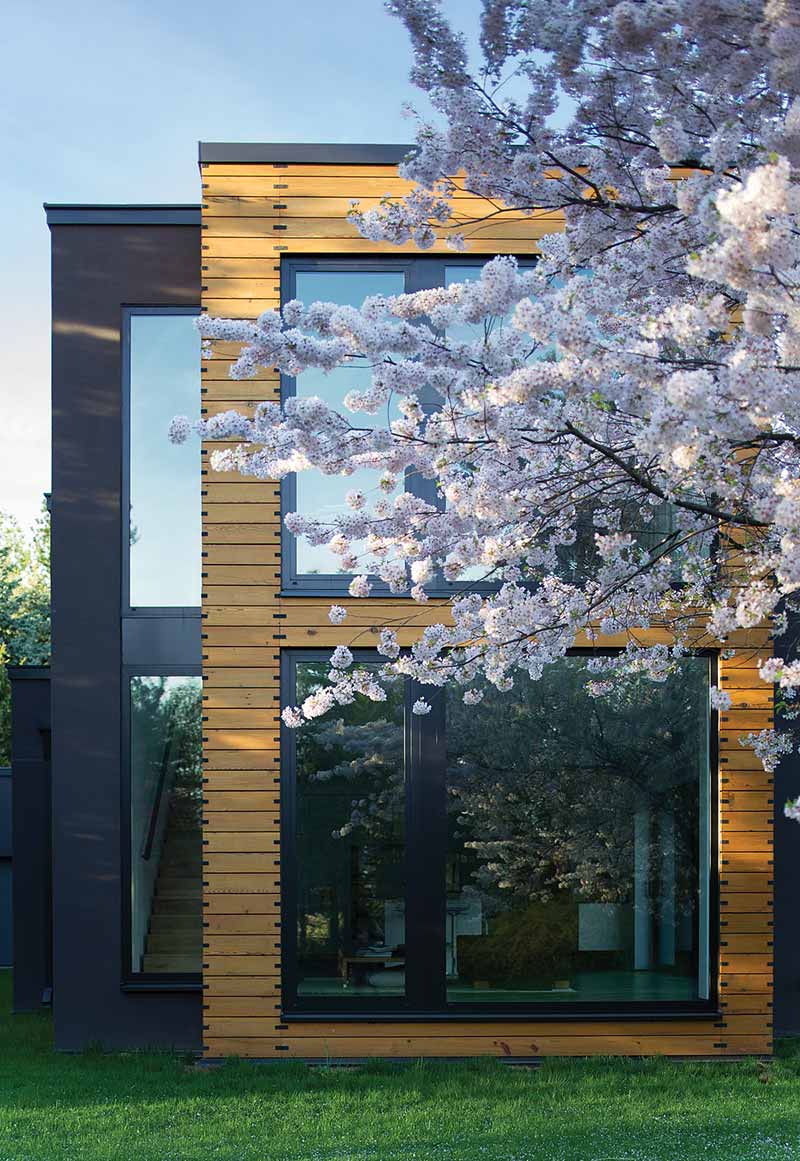 Architects: Paul Raff Studio
Photography: Ben Rahn / A-Frame, Steve Tsai