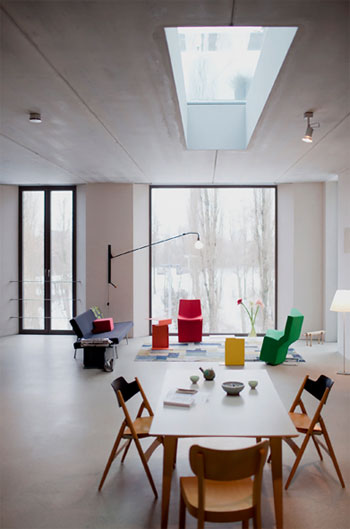 This is the home of a conceptual artist based in Berlin. It serves as a flexible loft apartment with living-and-working space, and has modernity and industrialism written all over it. It consists of two new floors, which were added to the top of an old factory building, where Prussian army uniforms were once made.
The entire look & feel has been kept extremely industrial and exposed. Material selection, such as concrete, offer a neutral backdrop to designer furniture and colorful contemporary items, like the vibrantly colored chairs and small tables in the living area or the brightly colored cat dish at the foot of the stairs.
What I like about the design of this space is that it's coherent; it's not suitable for everyone and I wouldn't define it as warm and cozy, but nevertheless it brings out the owner's style and artistic point of view.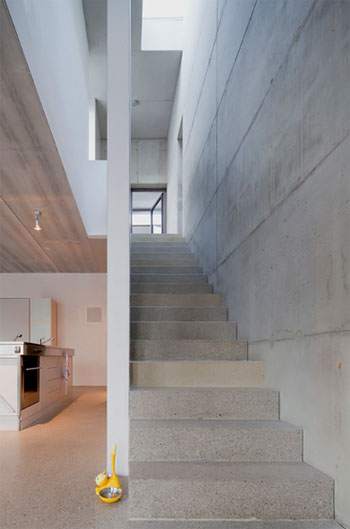 A large open space, serving as an art studio, has been divided by a double height wall into two spaces: one features a ladder leading up to a library and the other consists of a large linoleum-topped work table, beer-garden benches on either side, and a salvaged wooden cart, serving as storage for art materials.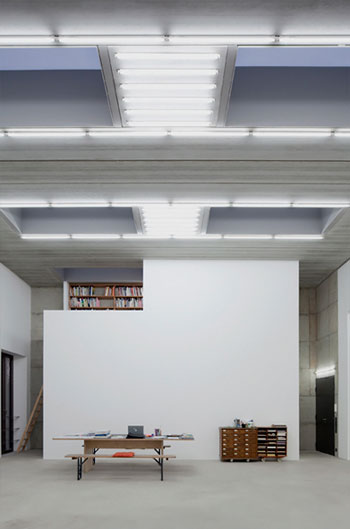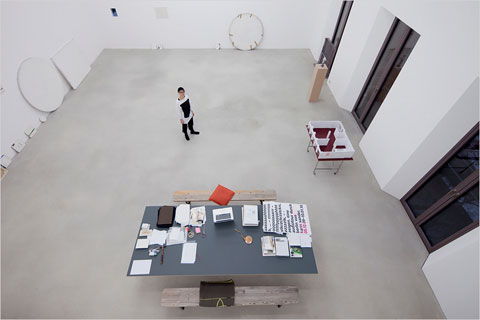 The stainless steel kitchen space is uncluttered and efficient, dominated by a large movable island from Bulthaup.
At the top of a narrow concrete staircase, you will find the master bedroom, bathroom and terrace. In the master bedroom, a light-colored wooden platform leads to the terrace and doubles as a sitting area and storage. Behind the shared wall, the shower is actually a large washing room, highlighted with bright orange shower heads by Agape.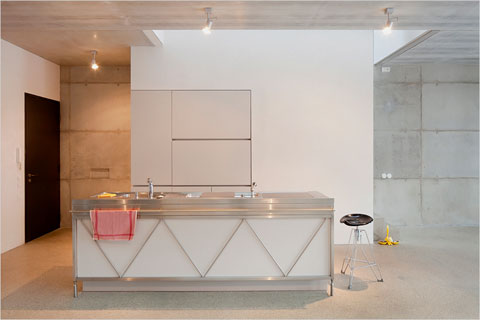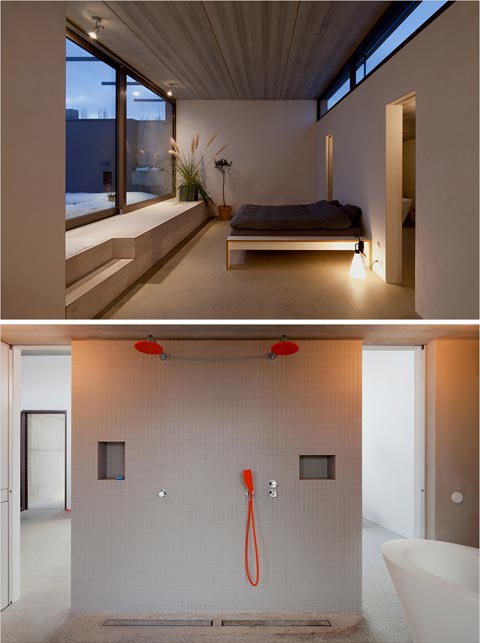 No, this is not an illusion. Theses are actually two separated rooms – mirror images of each other – which serve as guest rooms, meditation rooms or offices.
And if I'm not mistaken, those beautiful Birch plywood desks are called 'Kant'. What gave them away? The ever-so-smart folded section at the back – perfect for storing books and files.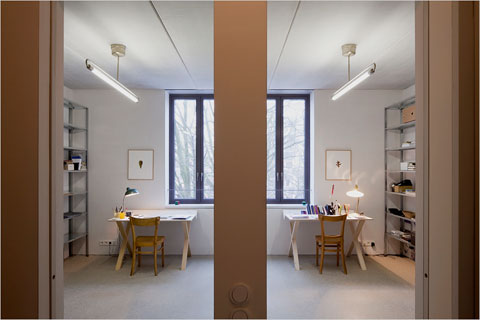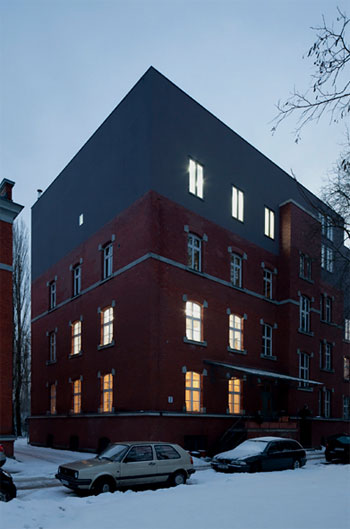 Andreas Meichsner for The New York Times