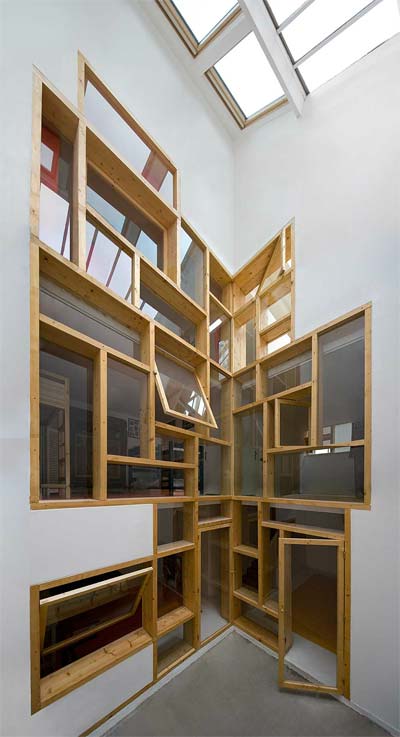 This amazing creation is a part of a renovation project of an old printing house in Paris. The loft belongs to a couple and their four children, and I must admit I have never seen anything quite like it.
The new 180 sq. meter construction is halfway between a piece of furniture and a building. I am mesmerized by the different window layouts, which are constructed from thick, raw pine wood roughly assembled. This wonderful concept of room dividers connects between a mixture of spaces, allows natural light to filter in, while creating new storage space, bookcases, a desk or simply an opening.
The original structure suffered from lack of natural light and no outside views; the only light that did get through came from the glass roof. The new version includes a patio that brings natural light to the second floor, as well as a kitchen, living/dining room and bedrooms for the whole family.