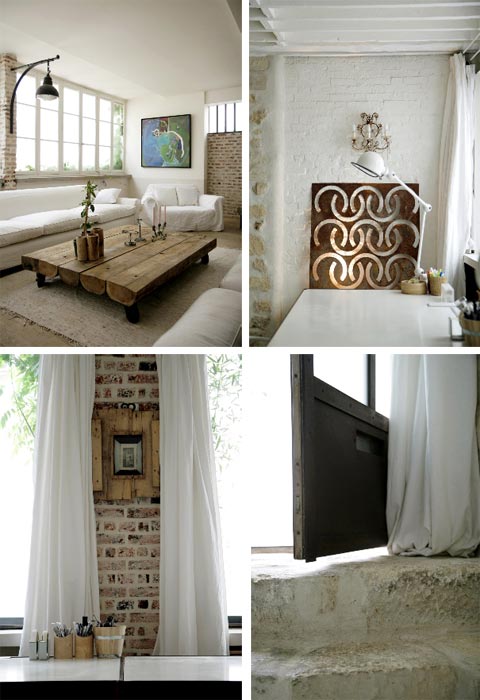 It must be every interior design and architecture oriented person's dream to once manage to convert a former industrial place into a comfortable living space.
Yes? Certainly yes. The are transformations and transformations, renovations and renovations, make overs and make overs. The exquisite work of Roxane Beis doesn't fall in these categories. It stands out with the more effortless and natural way. It's like a fairy of interior architecture and good taste sprinkled with her magic wand above the ex print shop located at Passage Diew in Paris, measuring about 170 sq. meters.
Off course there is no fairy in the story. Rather a remarkably talented person, who created a well balanced, bright, visually interesting and stimulating home residence, where good taste, style and elegance, are nouns encountered in every corner.
With an obvious preference for simplicity, natural and raw materials, while using pure white as a canvas to work upon, Beis has taken advantage of the beautiful light shining in through the large windows. Beautifully exposed stone and brick walls, concrete stairs like sculptures and light colored, seemingly untreated wooden floors are basic characteristics of the place she made into her home.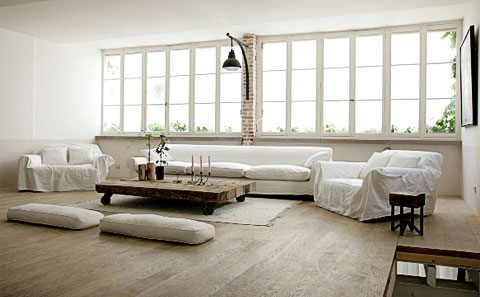 Clean lines, much like in the kitchen, are perfectly softened by the existence of textured fabrics like linen and cotton. Custom-made furniture from her own design like the brilliant wooden coffee table on wheels are harmoniously combined with classic furniture like the elegant classic armchair and also modern designs like the kitchen's metal and painted white Tolix chairs.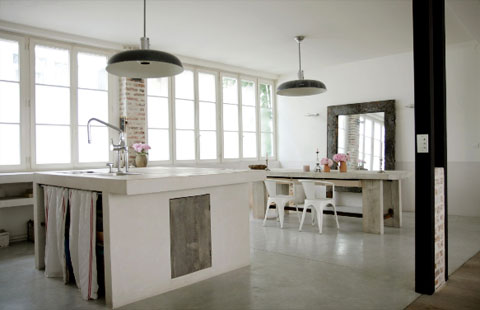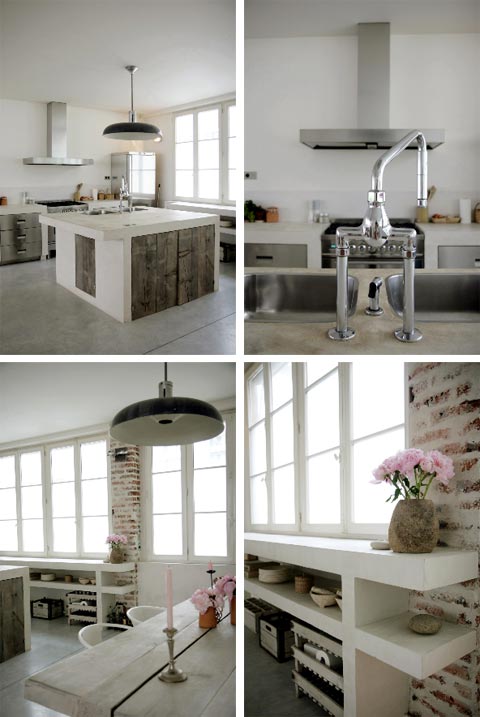 Works of art not afraid of color on the walls come to wake up the otherwise tranquil environment, just enough to spice the space up without being too loud or intense. Inner windows, sufficient and pretty light fixtures are all over the loft, ready to illuminate each corner when natural day light has set aside in the evenings.
Well, I guess I could be writing a long essay, referring to every beautifully thought of detail of this space, but instead, I'll just let you sink in the pictures and enjoy yourselves while taking visual strolls in this unique loft duplex residence, located in Paris at Passage Dieux as mentioned at the beginning. Now that I think about it, how could a place situated in a road named "The passage of God" be anything sort of heavenly gorgeous, just like also divinely made? Who knows, perhaps Mrs Beis does perhaps have a magic wand in hand… ; )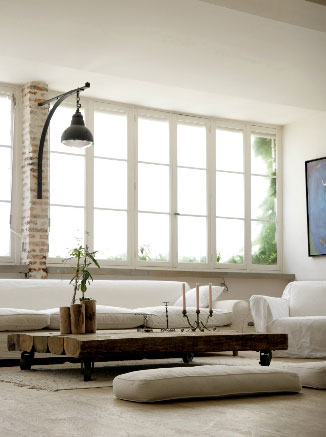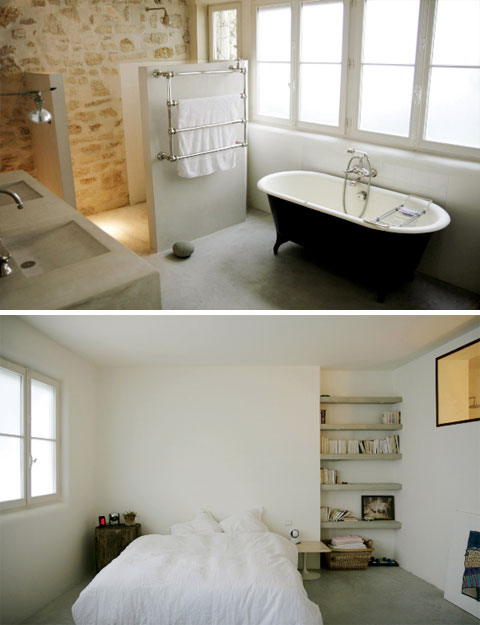 Ooh, by the way, I have got to get me one of these gorgeous Jielde lamps – dont you agree it has that French allure written all over it?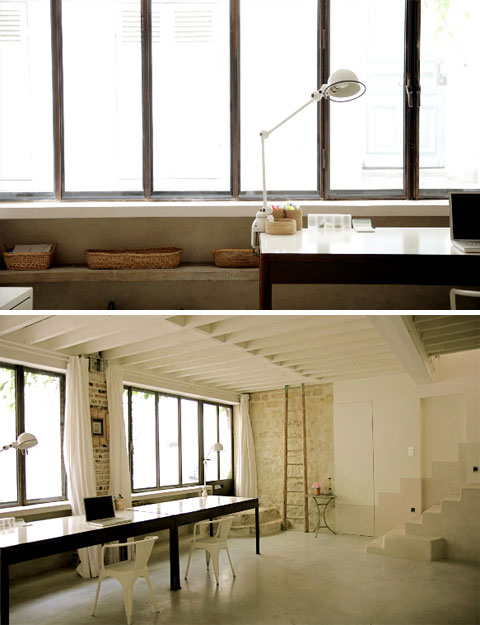 Check out below some of the before & after photos of this wonderful Parisian loft renovation…