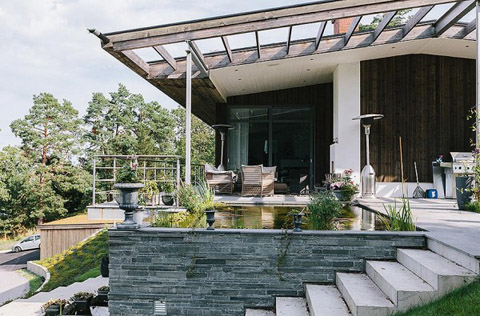 I believe that every one's home should delight them in some way and have at least one room that makes you deliriously happy. In this villa on the island of Lidingo in Sweden, there is no shortage of these elegant soothing rooms. The surrounding views of water and trees only heighten the experience.
With its four bedrooms and abundant living spaces you can fill the home with your family and friends. The open living, dining, and kitchen areas spill out on to a partially covered patio complete with a lily pond.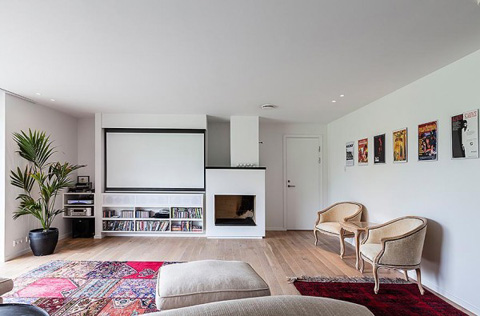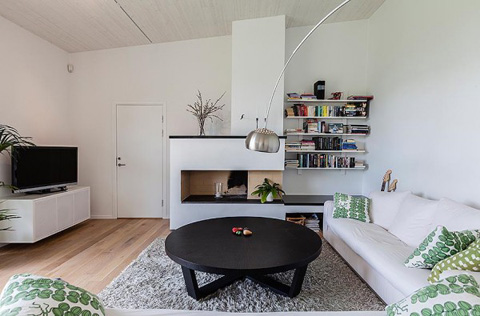 Slightly raised above the dining room, the kitchen's black glass counters glide over the sleek white space. I love how the black and white stripe rug elongates the dining area and defines that space. Pops of black appear throughout the villa and create a visual continuity. The blond wood floors do the same, stretching through the home, except in the spa areas.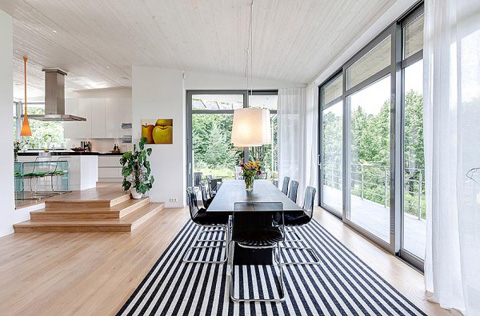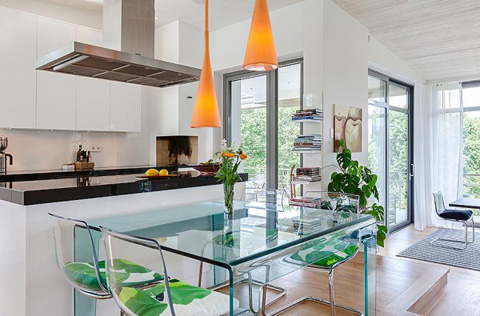 Chilly outside? Bring your friends to the indoor spa complete with wood and canvas lounges and an umbrella. A narrow water feature lines one wall and leads you to a glass enclosed wine cellar. Every room is brightly lit with large windows or glass walls that allow light to permeate through. Splashes of color are perfectly placed in bold graphics, lighting, and accessories.