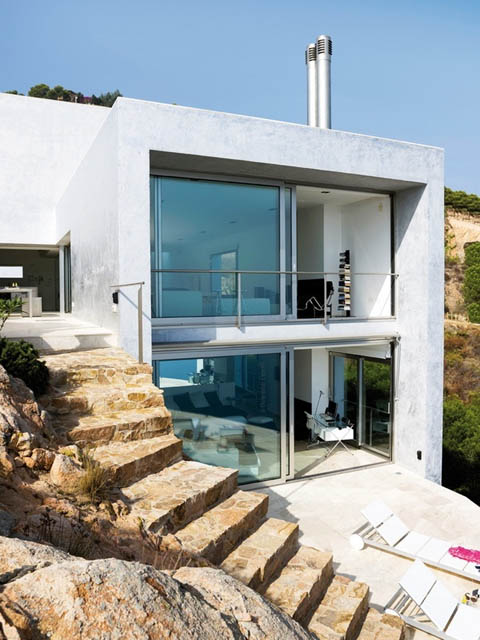 This stunning home, literally carved in to the rocky seaside cliff, strips away the fuss and uses only luxurious bare necessities. Nature's surrounding palette of sun, sea, rock, and sky is fulfilling in its minimalism. Here I find that when an interior using exquisite materials, frills are of no benefit. The main floor living, kitchen, and dining areas, awash with light, pour on to a patio. Richly grained stone floors extend outside, a savvy way to expand the space and make it cohesive. Modular, low, neutral fabric lounges hug the stone of the living area.
Stainless kitchen drawers are accompanied by a cabinet and appliance wall tucked beneath the folded white steel stair. I always say that every room needs a statement piece. Here the silvery ornate chairs upholstered in black velvet surrounding the stainless dining table make an elegant one. Outside in a rock protected cove, a stainless table and cubes create a magical dining room.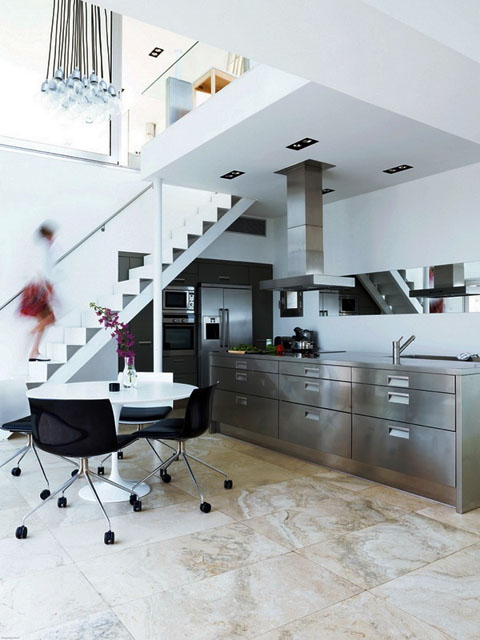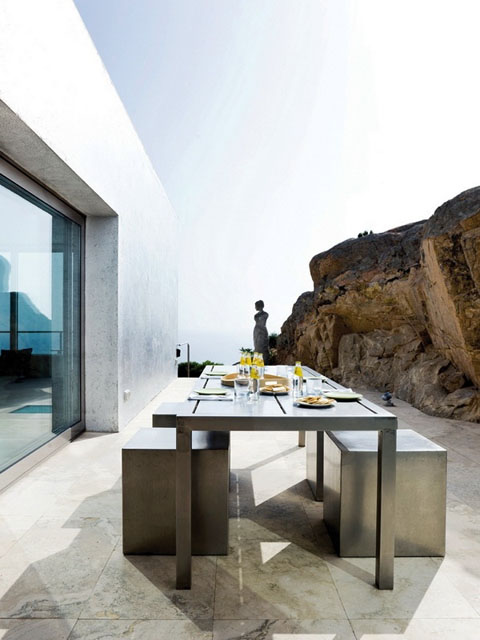 A glass railed bedroom loft floats above the main floor. Again the stone floor floats outside to a private seaside lounge. Inside the crisp white walls there is even a place for a bit of work, but who are we kidding?! As it should, the bed faces the sea and you only have to walk a few feet to soak in the embracing freestanding bath. A partial wall acts as the headboard and is clothed in black tile on the back side. A sensually curving sink and light wood cabinet are the only necessities here.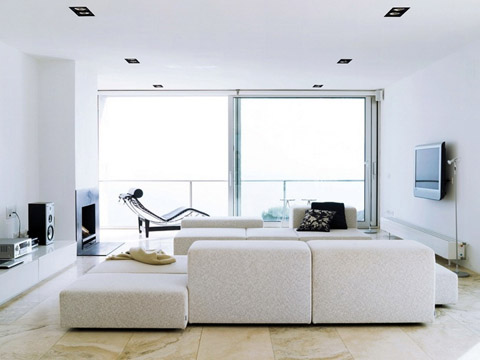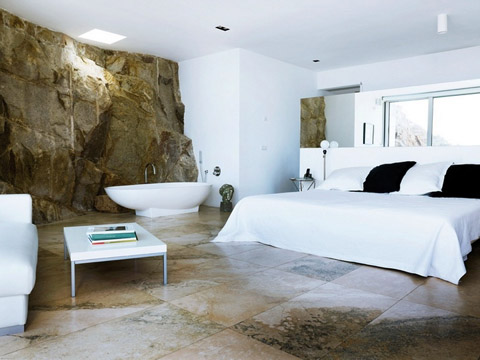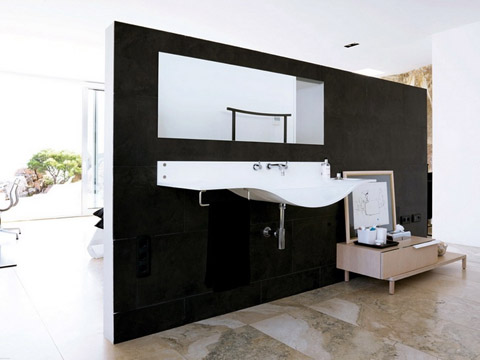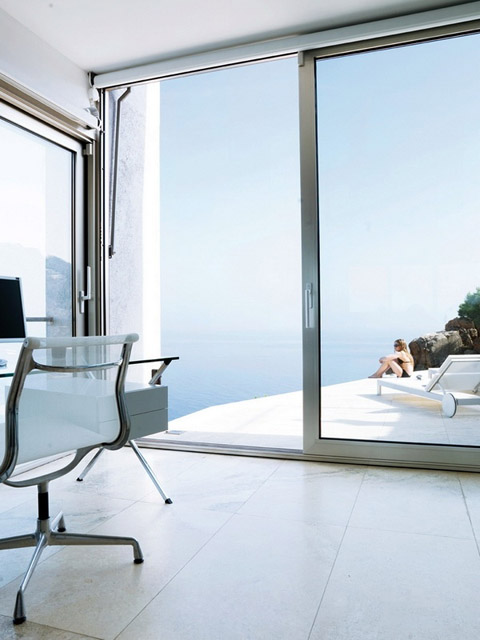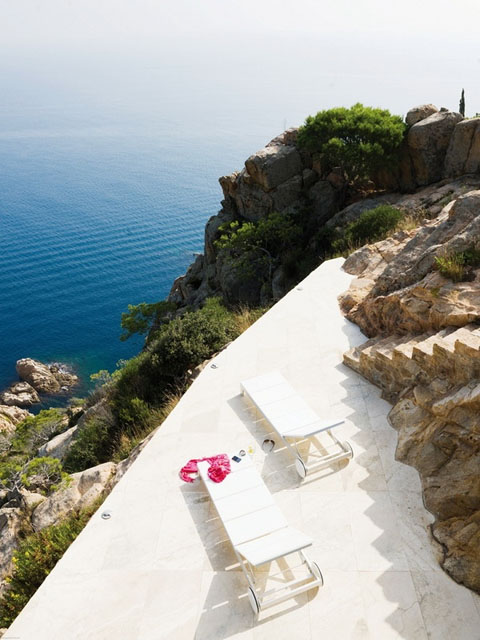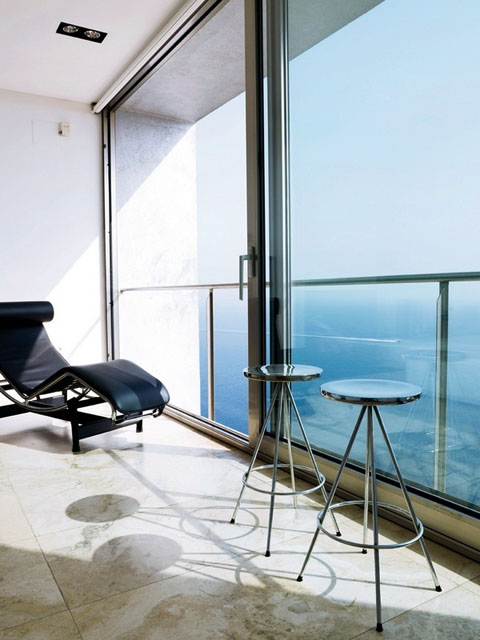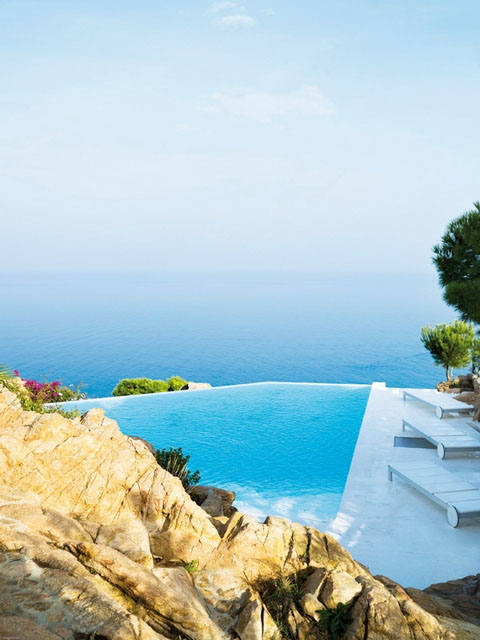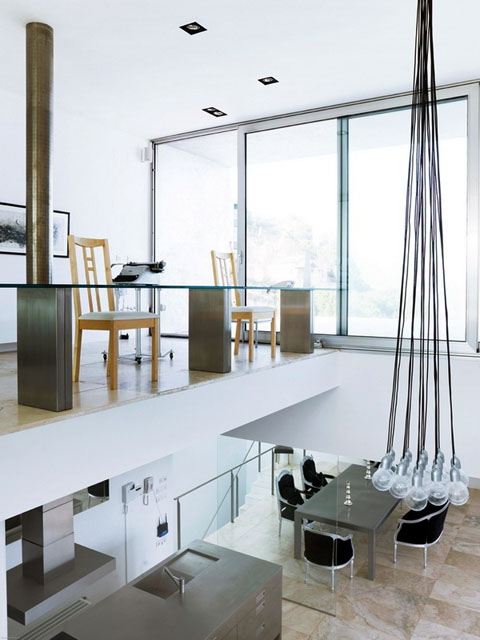 Photography: Vart Nya Hem Via miss design