The quirky and creative team at el dorado, or as they affectingly call themselves "Eldos", are located in the mid-western region of the United States. This architect-led, design build firm offers its clients a streamlined process for building and remodeling; they serve as both the architect and general contractor. Anyone who has been through a remodeling project (including me) knows how helpful this can be; trying to effectively communicate with multiple sub-contractors can be stressful.
The Tyler family, whose home is located in Leawood, Kansas, commissioned el dorado to create additional space while maintaining the current footprint and meeting local architectural review regulations.
The clients requested a playroom, a bedroom and additional storage. The team cleverly discovered this additional space over the garage and in a north end attic.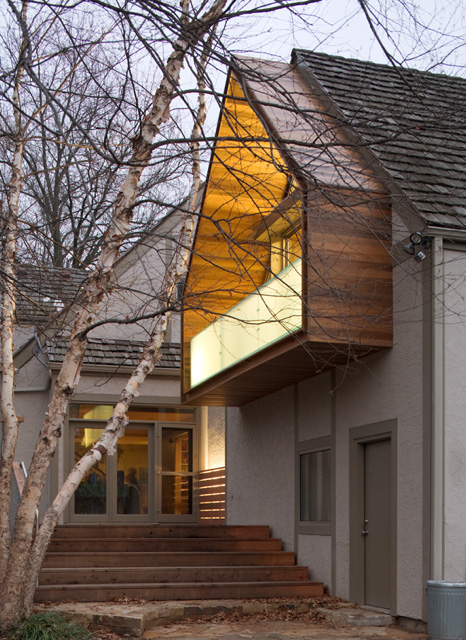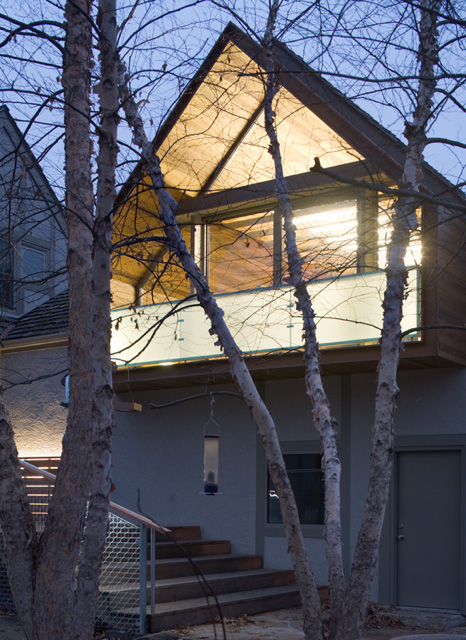 The exterior received a creative face-lift; notice the use of large windows that reach up to the roofline, allowing for maximum sun exposure and an interesting detail that also adds curb appeal in a neighborhood of similar homes. The flexible opaque sheets chosen for the railing allows for privacy while adding depth and texture. Inside, horizontal paneling selected for this space brings a level of warmth, and built-in cubbies add much needed storage.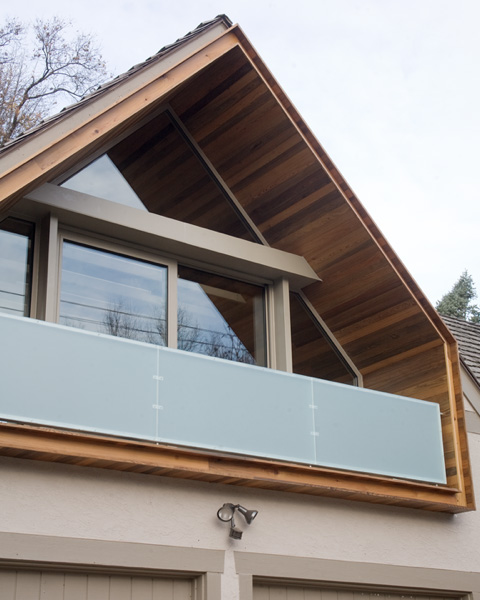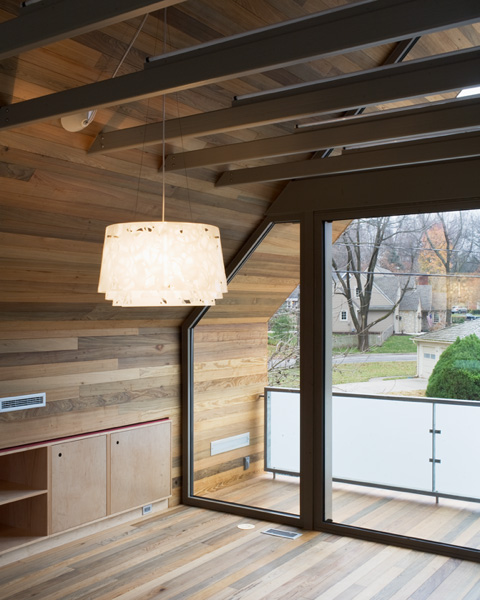 The children's playroom is swathed in natural light and painted in a striking shade of royal blue. A geometric carpet anchors the bright blue palette and provides a soft landing for the little ones at play.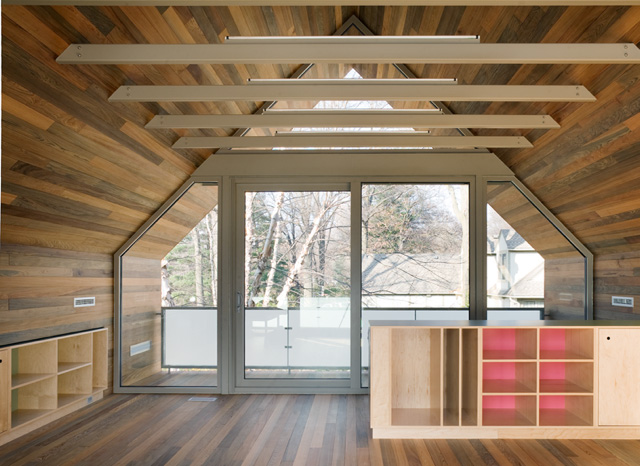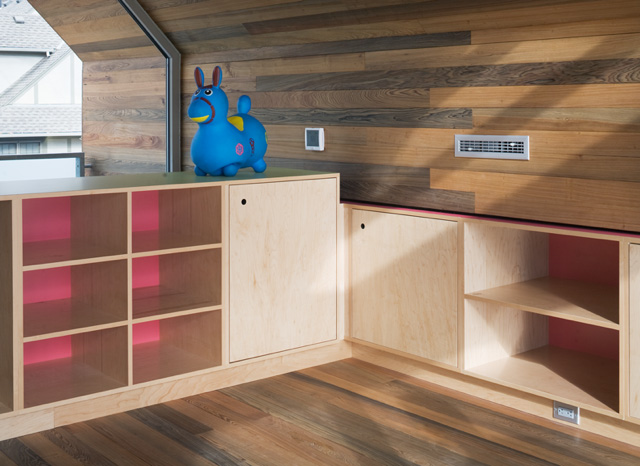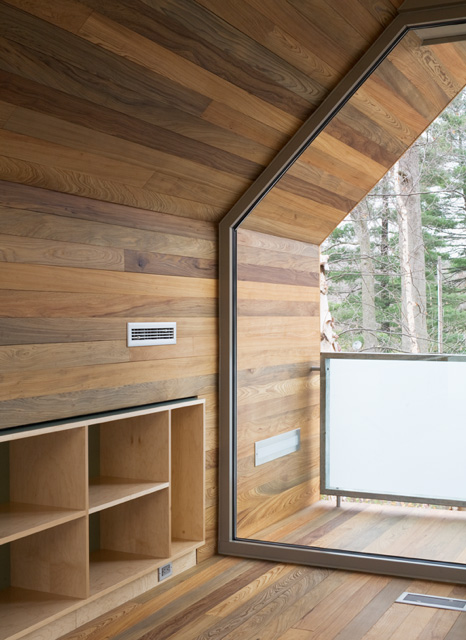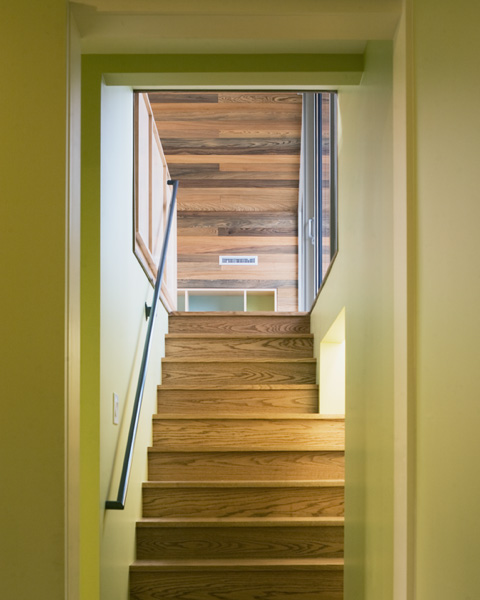 Architects: el dorado