I love an expansion project that is a study in contrasts. This addition to a family home in Ivanhoe, Australia, is a fine example designed by Maynard Architects. In a neighborhood where houses span the width of their lots, let's just say you're cozy with your neighbors. In this particular house, the only way to expand was in to the garden. Fortunately, it's a north facing garden so it's the ideal location for the family's open living space in this tropical climate.
To maximize space, natural light, and views, the long and lean addition stretches across the original home. A new master suite anchors the neighbor's side and the new dining area steps right up to the sidewalk.
The street side wall is floor to ceiling glass framed by exposed timber beams and posts. It's a delight how open the dining space is to light and public viewing. If you're not so extroverted, shut the horizontal aluminum louvers for privacy, a filtered view, and morning shade. The facade and the interior are completely transformed by the manipulation of the louvers.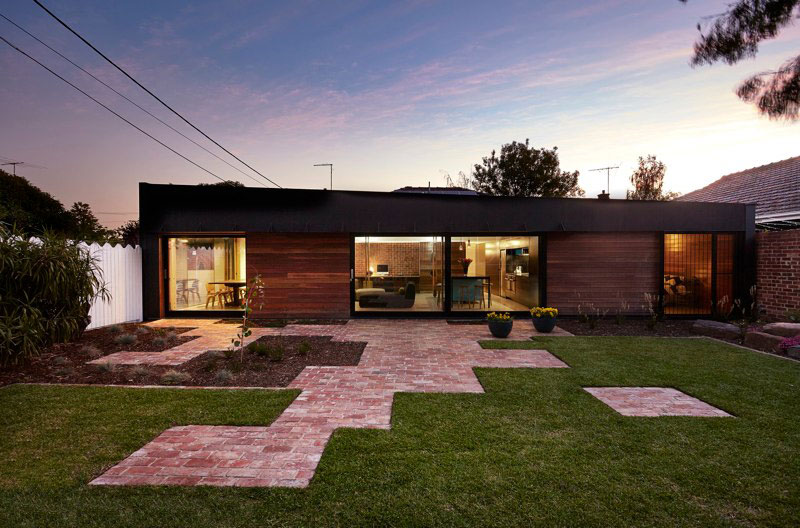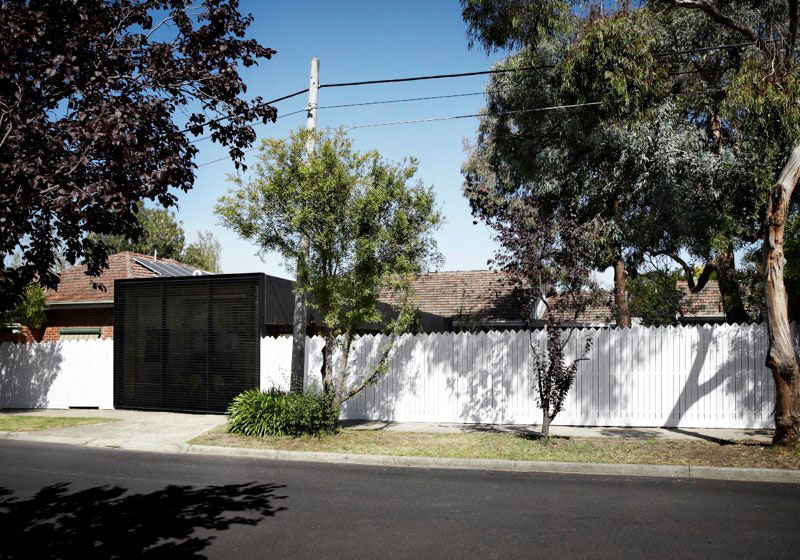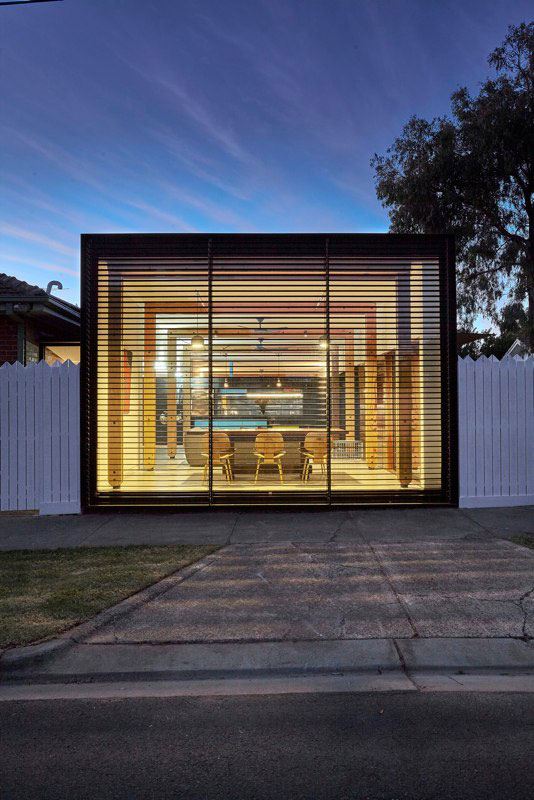 Along the space's length, the repeating unconcealed recycled timber frames create a forced perspective. They're a composite of boards with radius ends that are artfully fastened. Their weight and dominance is reduced by holding them just inches away from the walls. And they conceal wiring and provide hefty hanging space.
Exposed aggregate concrete floors with a high gloss polish keep the area cool along with cross breezes from the garden. In slab hydronic coils warm the space when needed.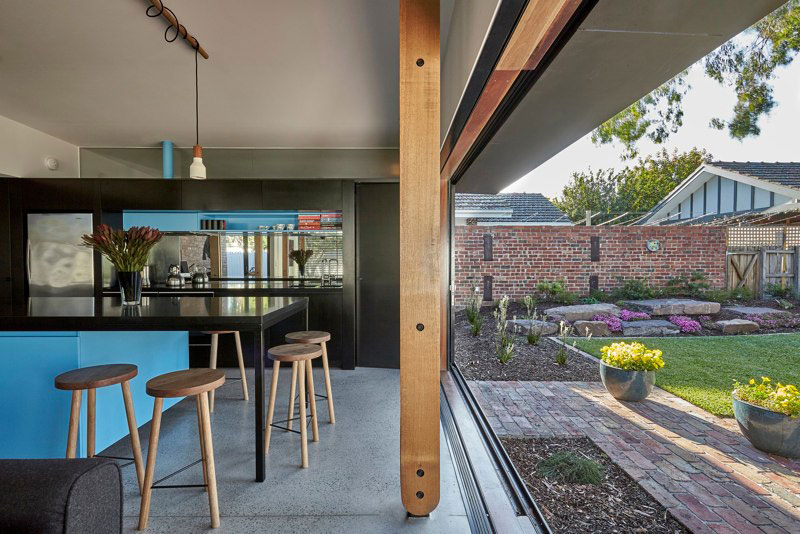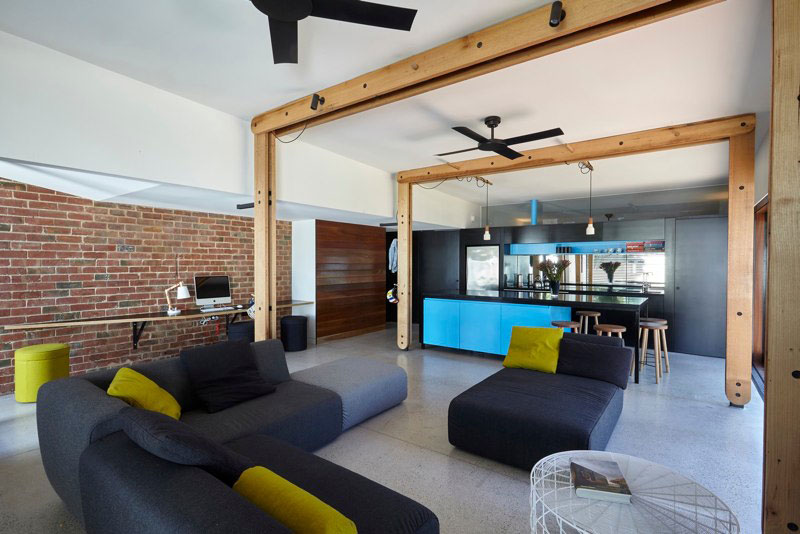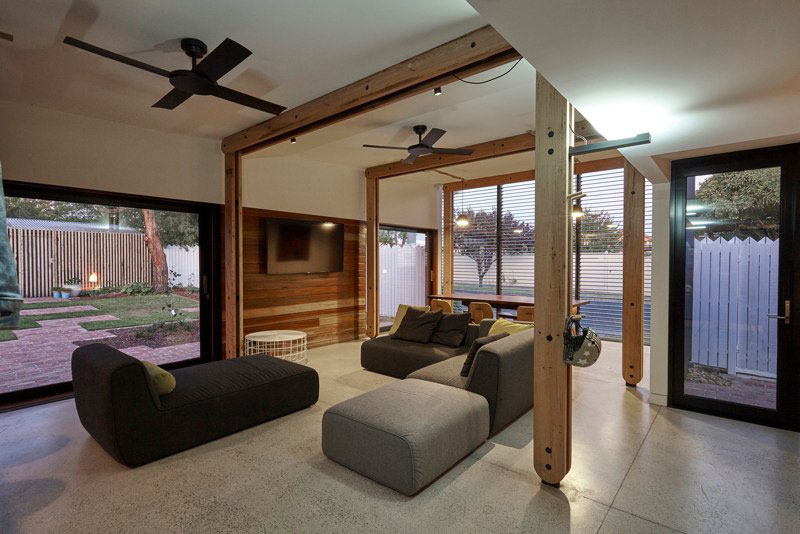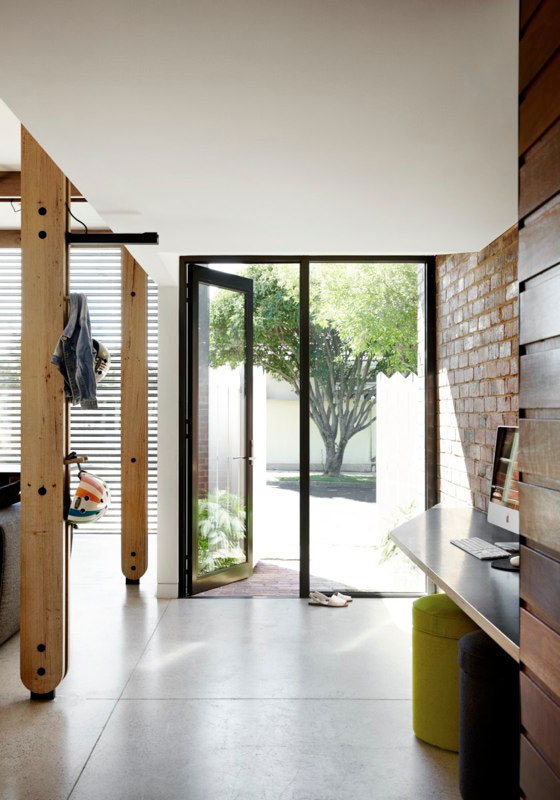 Architects: Andrew Maynard Architects
Photography: Tess Kelly, Fraser Marsden and AMA