Perhaps you have thought a certain piece of jewelry would make the ideal full-sized lighting fixture, but laughed at such an idea as more of a passing silly notion rather than something that could actually come to fruition. Well, Larose Guyon took such a "silly notion" and made it an astoundingly beautiful reality. This dynamic duo "lights up a room" in ways like no other, designing lighting fixtures that add an attractive nature to any atmosphere.
Enter stage left, the La Belle Époque influenced collection dances with beautiful brilliance, shine and opulence. These high-end pieces are each an original creation, meticulously crafted down to the finest detail, and emulate the romantic side of the Cultural Revolution at the edge of the 20th century.
Combining the look of lace and the sturdy nature of steel, Larose Guyon turns these gems into a cascade of well-lit beauty – recently displaying their creations at the International Contemporary Furniture Fair in New York City.
The designs and designers themselves are located out of Vercheres, Canada, which is where this twosome intends to keep their local art in appreciation for the community that inspires them, and that has also helped to light the way to their magnificent handcrafted creations.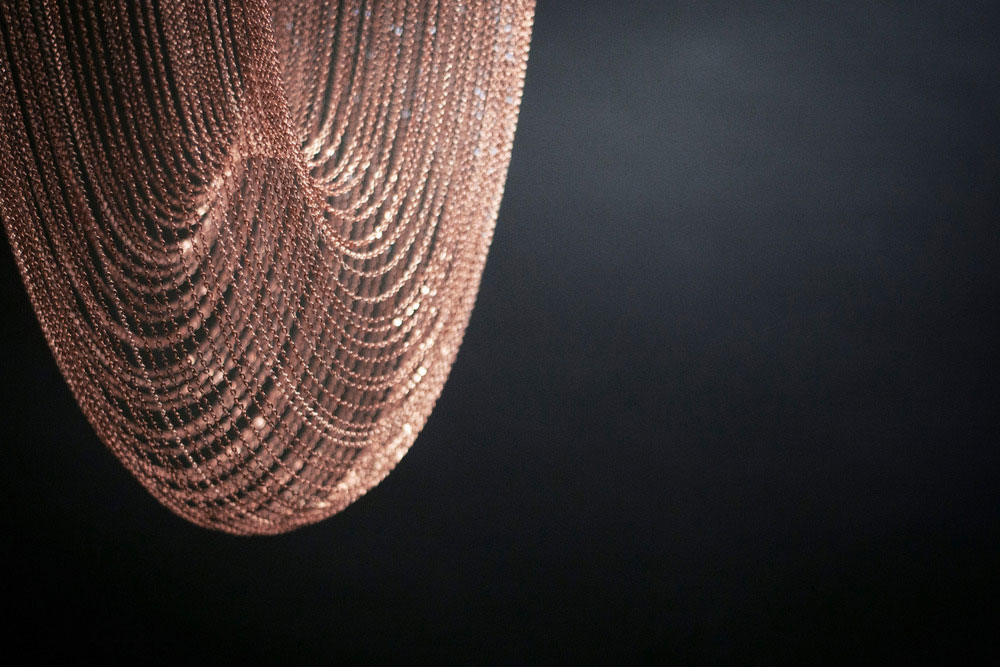 Designers: Audrée L. Larose and Félix Guyon / Larose Guyon
Photography courtesy of Larose Guyon