Looking to be blown away? Because the Blow Me Up Light may just do that. This inflatable light, by the amazingly talented German industrial designer Ingo Maurer, delivers a flexible lighting system that is also referenced to as a 'glowing air hose'. Its capabilities include various mounting options – whether overhead, fastened to the wall, or simply floating on a table – there is seemingly no limit to this bright idea.
Packaged in a space-age tin can and constructed out of plastic and steel, the Blow Me Up Light requires the user to literally blow it up themselves, and then allows them to watch the glowing light appear from the switch located on the side of the LED strip.
The LED strip offers a 30W light source, and it should be noted that it requires an electrician to change the bulb within, as the 100-240 volts of power is not considered safe for laymen to handle.
Running the length of 180cm, this ingenious product is capable of running the light show at your campsite, illuminating a garage, or put to use wherever you may want additional lighting. Edison would be proud.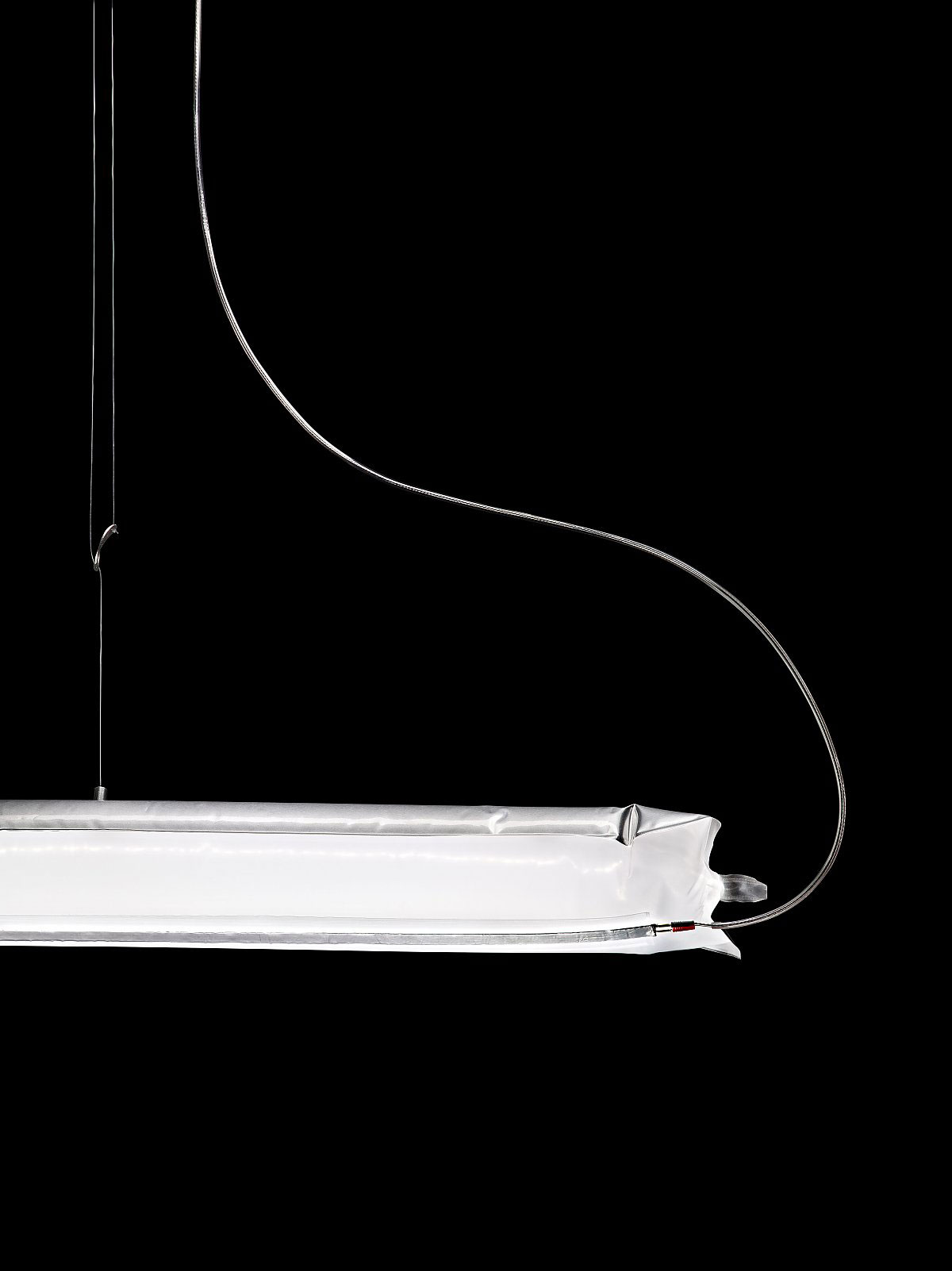 Designers: Ingo Maurer
Photography courtesy of Ingo Maurer