The light fixture you choose for your home or office can truly help set the tone for the space. This is especially true of the Tull Metal Cage Desk or Ceiling Lamp. The light fixtures, designed by a young and promising Italian designer named Tommaso Caldera, definitely command attention. Their design is a contemporary reinterpretation of the traditional lamps commonly found in workshops and the execution is simply outstanding.
The lamps, placed inside a metal cage have a mysterious appeal and in addition, because of the cage, their shadows constantly change. This dynamic game of light and dark adds to the ambiance of the room and helps set its character.
Both the Tull metal cage desk and ceiling lamp have a diffuser made of aluminum and a shell/ cage made of curved steel wire that is welded in place. Both the aluminum and stainless steel are painted and you can choose from three fantastic color combinations: turquoise (diffuser)/ orange (cage); orange (diffuser)/ beige (cage) or anthracite (diffuser) / turquoise (cage). The dimensions of both are ø 36 × (h) 40 cm. The lamps use a witch to turn on and off the light and have an E27 socket. The Tull collection complies with EEC regulations.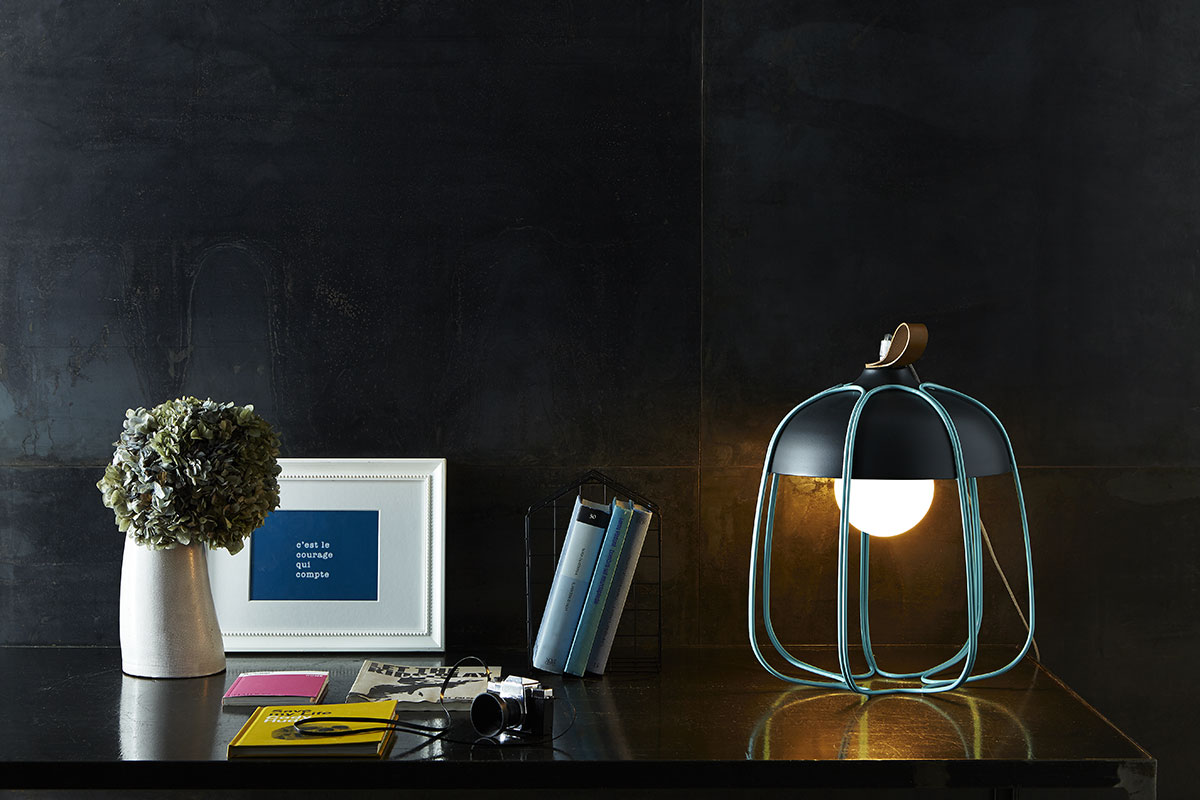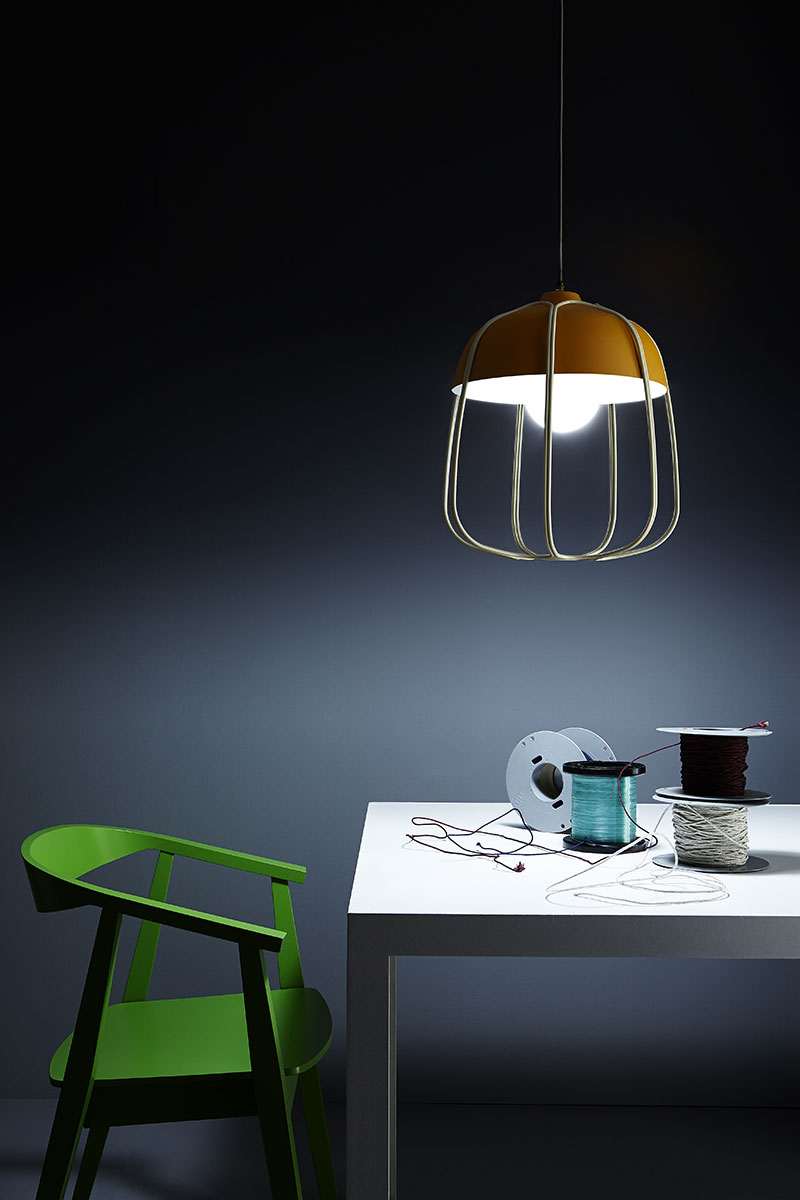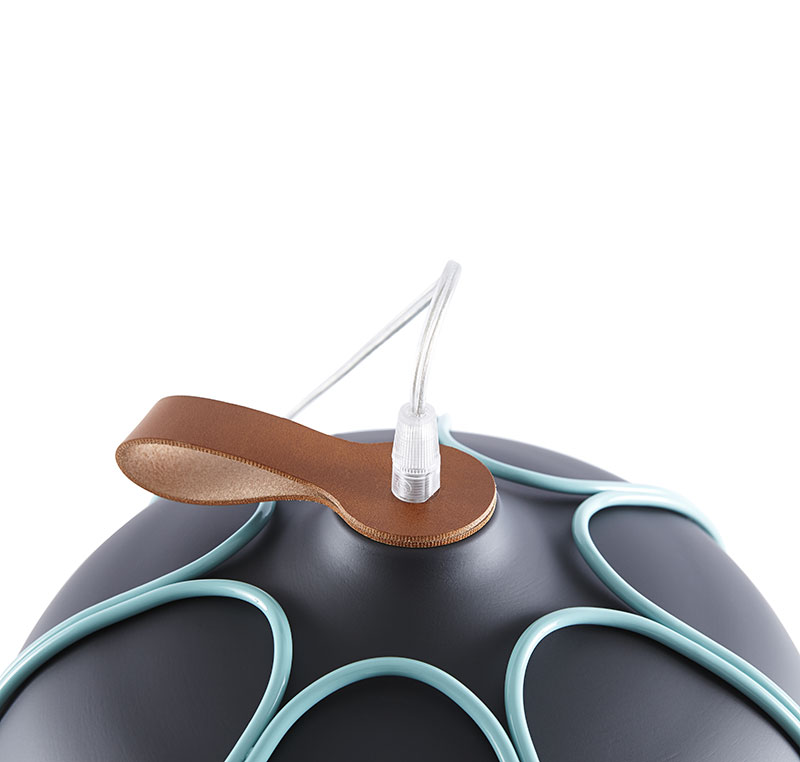 Design: Tommaso Caldera
Photography courtesy of Crowdy House