I'm sure you've heard of slab cake, but have you ever heard of a Slab House? Well now you have! Slab House comes with a pre-fabricated concrete waffle shaped roof, with troughs and peaks providing the idyllic spot for a rooftop garden – creating a beautiful scenery from the space above the garden, and the garden trenches becoming completely out of sight within the garden space itself.
The underside of the roof delivers beams that the sunken planters above create, and is fitted with a skylight that spans the entire width of the extension – giving a natural glow of light to the home, and creating an added sense of space.
Although minimal space is offered within the Slab House, the open plan delivers the feel of a roomy home, and the colors keep it fresh and bright. As well, the cloakroom provides concealed storage space masked under the monolithic volumes. The polished concrete floor mirrors the concrete roof beautifully, and the navy wall color delivers depth and warmth to the space.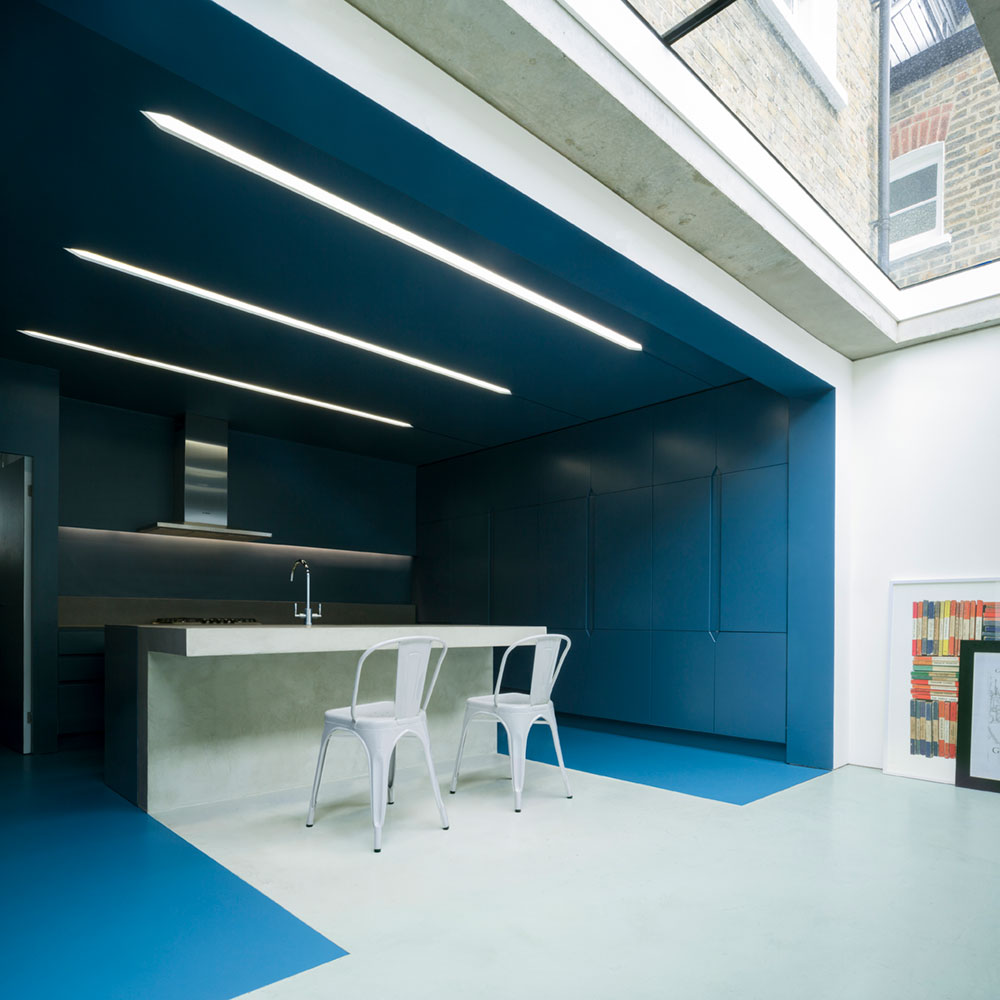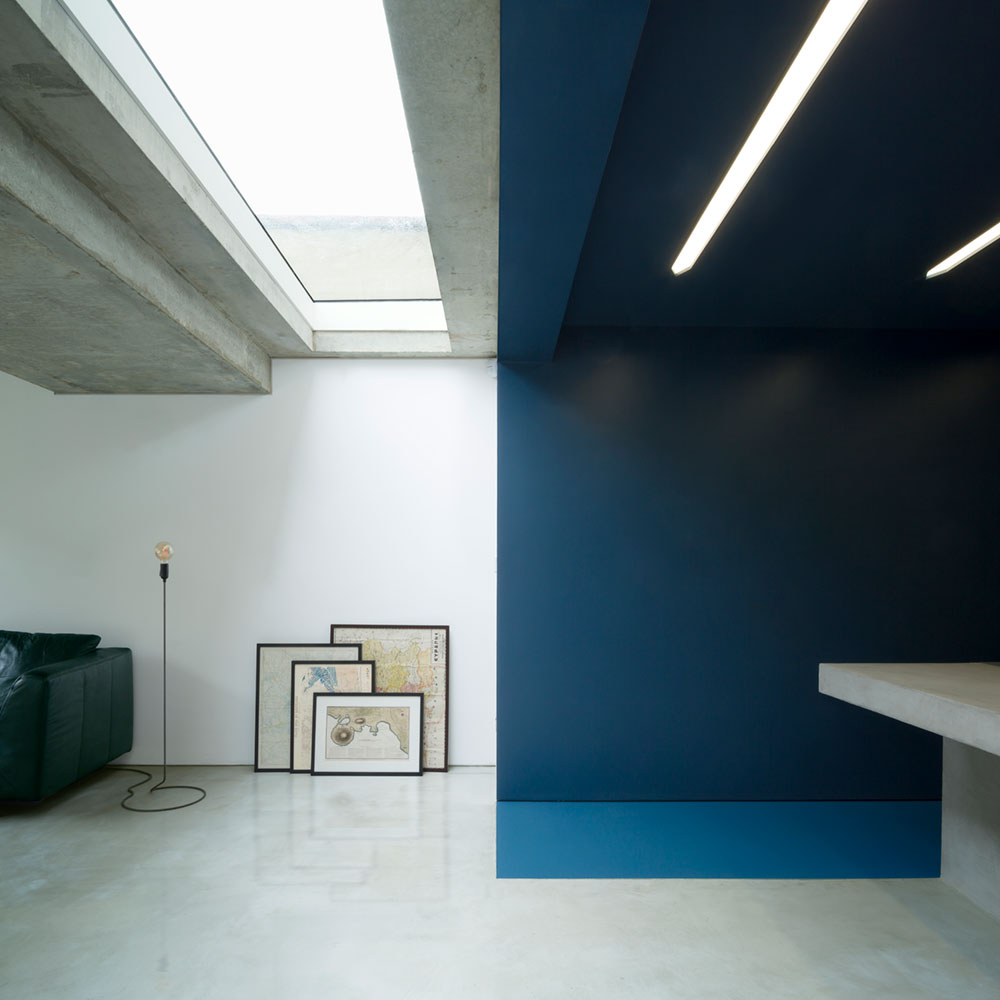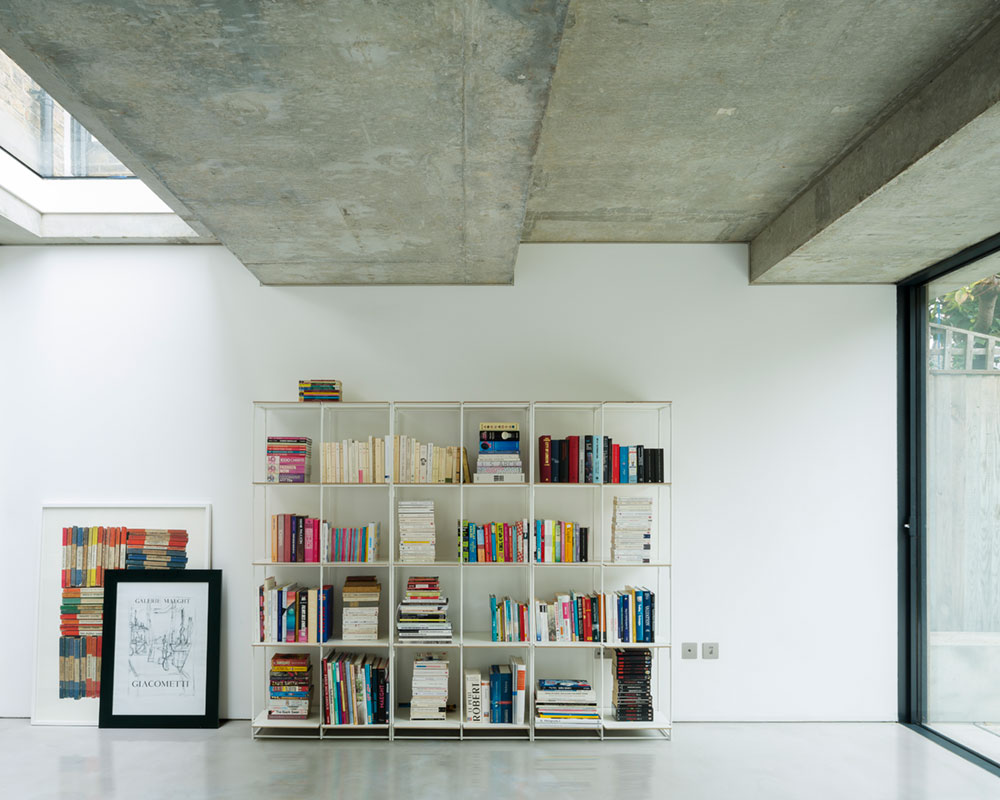 In addition, the entire back wall within the living room is comprised of a sliding glass door, offering ridiculous amounts of light to the space and bringing the outdoor living area inside. I love slab cake, and now I must confess to loving "Slab House" also …I'm sure you'd agree.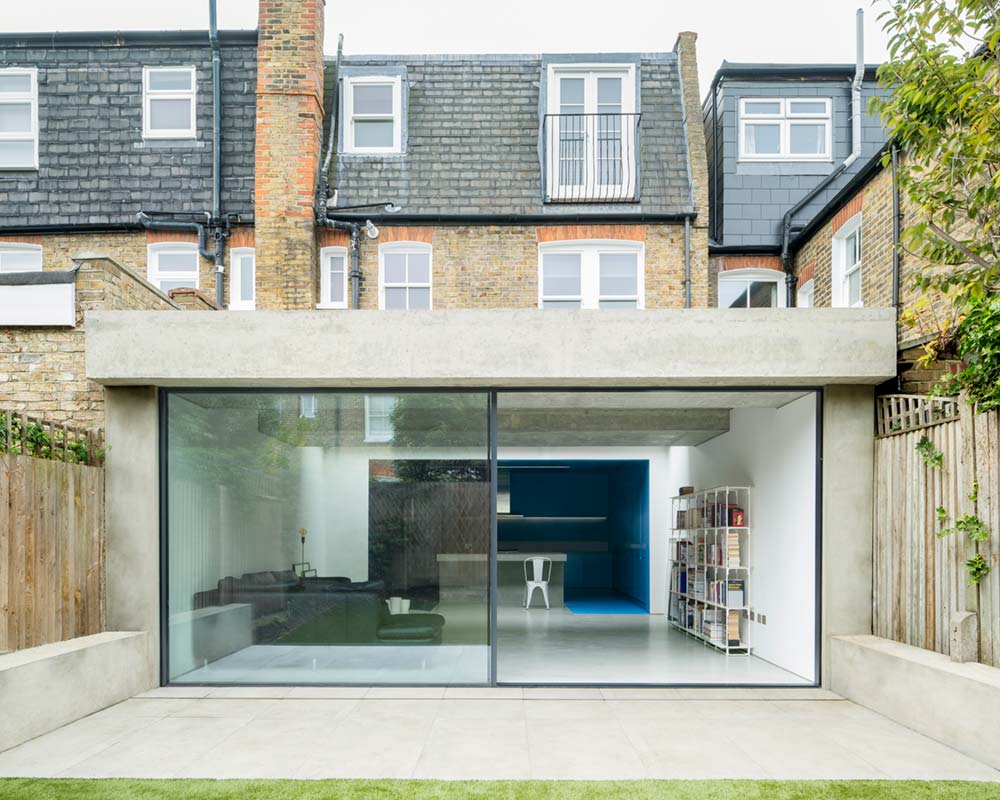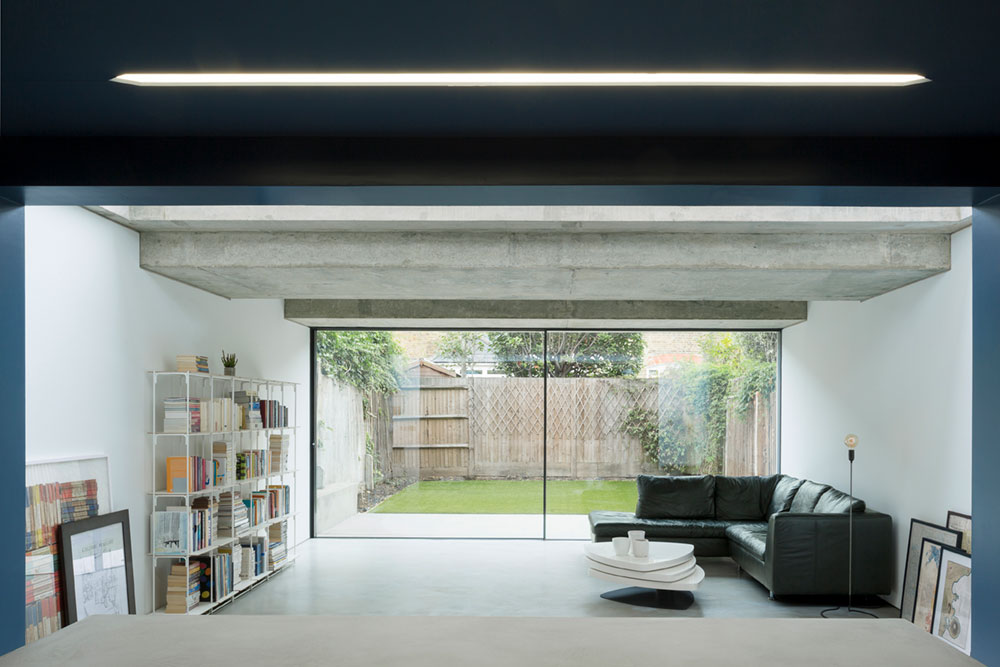 Architects: Bureau de Change
Photography courtesy of Bureau de Change