As the recipient of the 'Don't Move, Improve!' – London's Best Home Extensions 2017, the Sunken Bath Project is, well – a total winner! Located in Hackney, London, this ground floor apartment was truly brought to life by the sunken bath element, put in place by Studio 304 Architecture. The glass-encased tub will lift your spirits while sinking your skin into the warm depths in which it plunges, surrounded by a private backyard view of lush greenery and a twinkling night sky.
The cedar-lined shower within the bathroom is also something to behold, along with the narrow cement wash station poised with a stand-alone brass faucet – melding together 20th century concrete and Japanese aesthetics, implementing ritual and right directly into the home.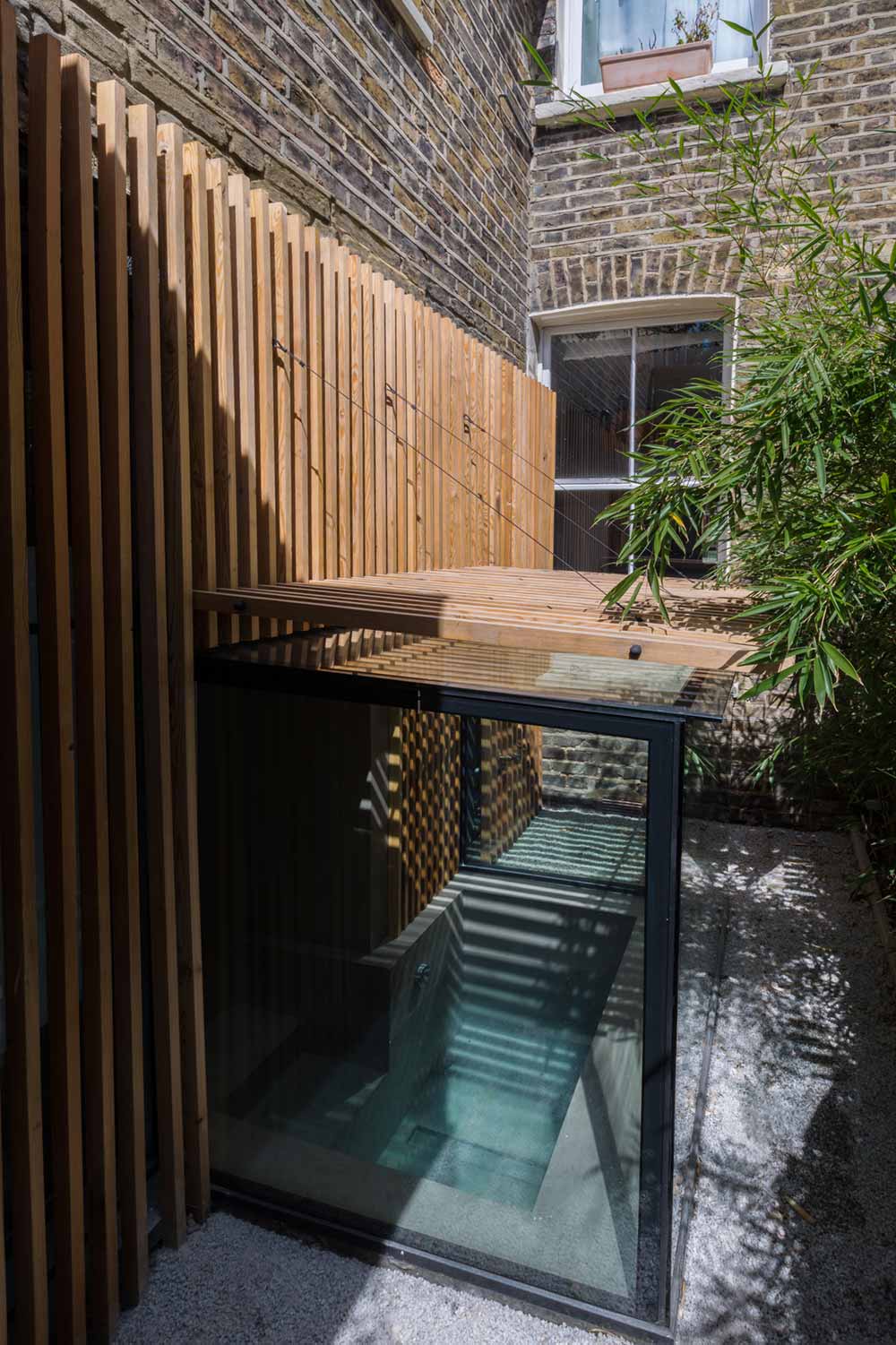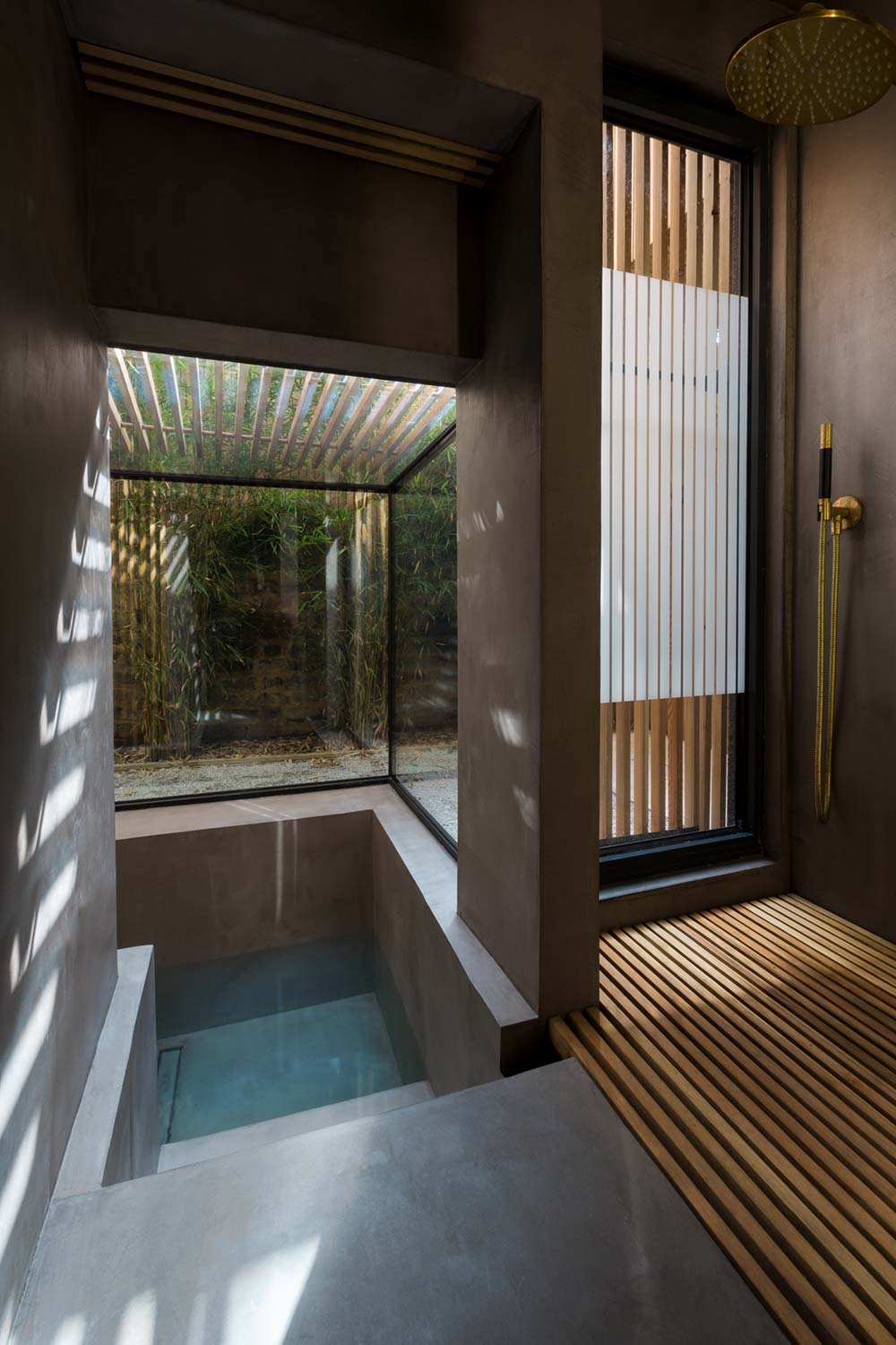 In addition, the outdoor space in front of the rollaway dining room door, delivers new light to this brick bungalow, while the dining room is enveloped in white walls and ceilings, along with flush cabinetry set against a stunning copper backsplash bar area, and an elongated table with enough wood "grain" appeal to nearly get one of your food group fixes just staring at it.
The Sunken Bath Project is definitely the ideal home to return to after a long days work in bustling London, and offers the perfect combination of indoor loveliness and outdoor beauty – all from the comfort of your bathtub!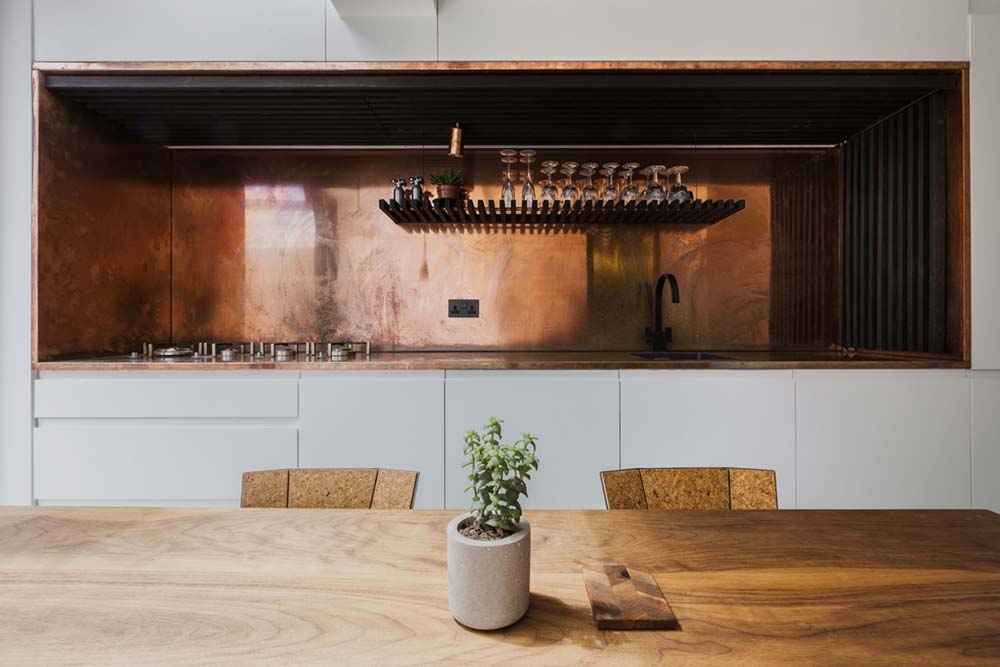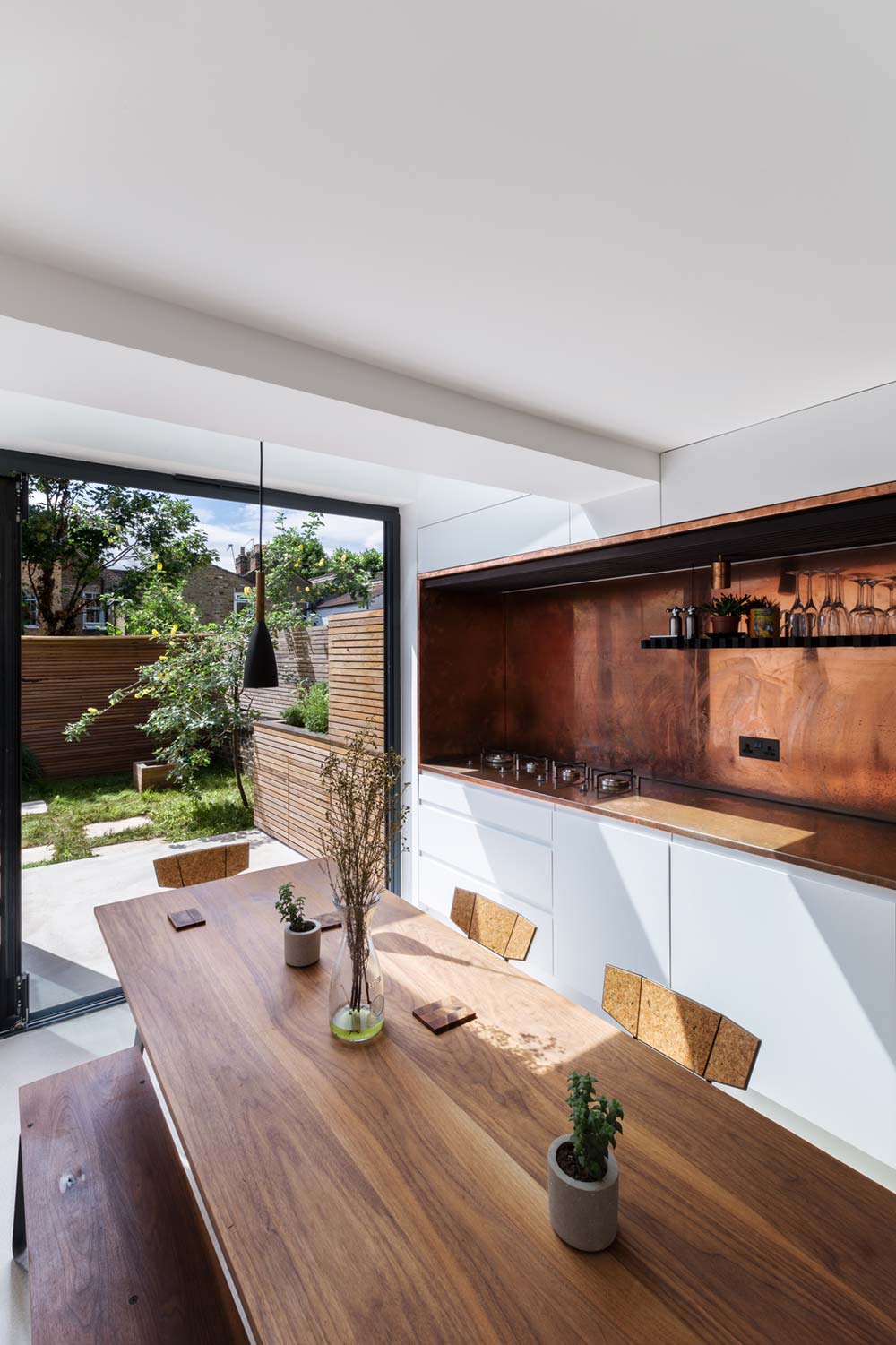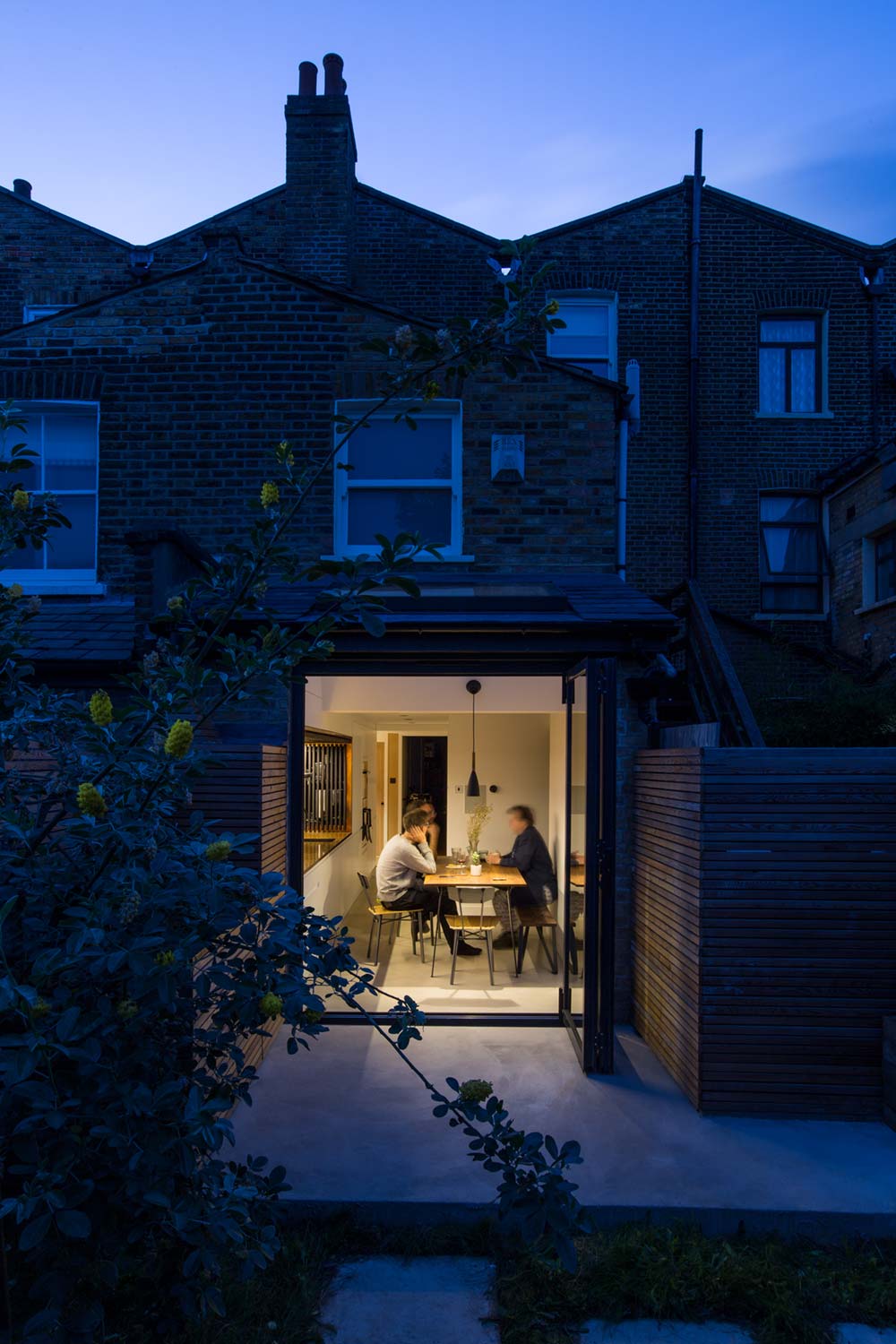 Architects: Studio 304
Photography: Radu Palicica