This new house extension, by architect Tamir Addadi, was an add-on that created a subtle, sunny lower ground floor addition to a home within London's conservative neighborhood of Victoria Park. The idea was to build an extension for the purpose of a dining room, but the reverse actually took place – with the dining room swapping places with this newly created living room that delivers a sunny garden view.
Sitting parallel with the living room is the patio and garden space, providing an elongated open feel. And with a large sliding door that takes up the entire wall, it allows for a sense of indoor/outdoor living while creating the illusion that the small space is actually larger than it is – also thanks to the skylight addition that adds natural light to the space.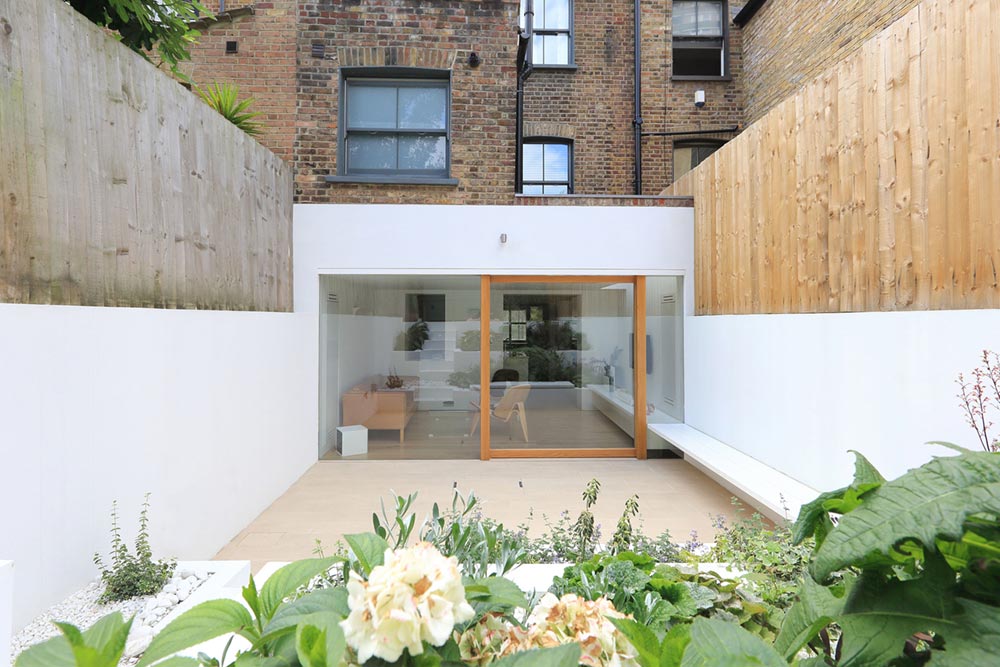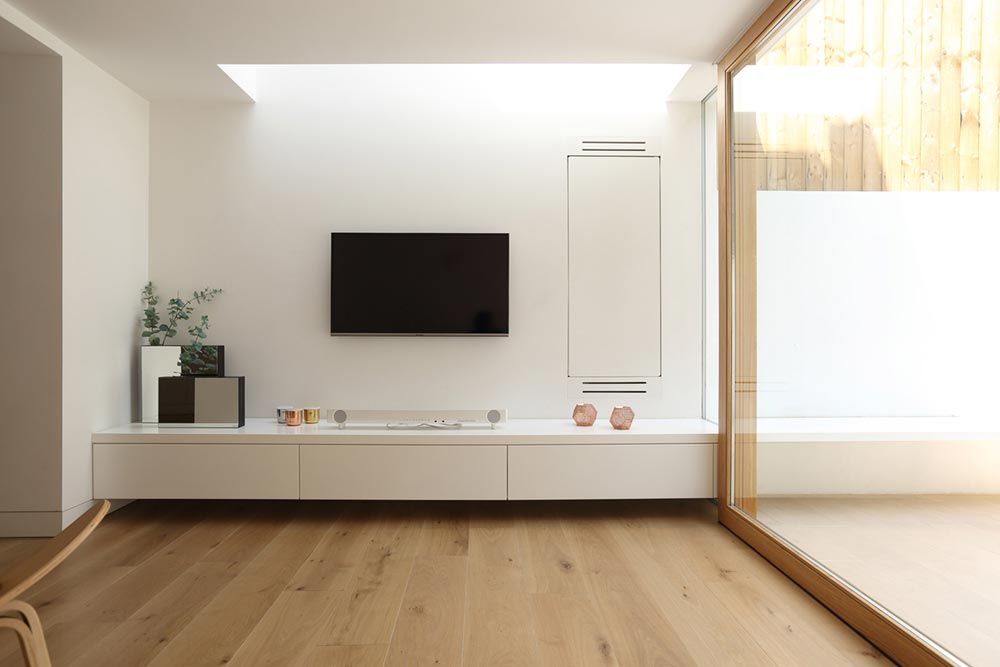 With custom built-in furniture as part of this re-creation, it delivers a seamless feel, along with the glass coffee table that all but disappears from sight, while the rich tan leather couch gives a sense of 'back in the saddle' comfort – all coming together in perfect simplicity.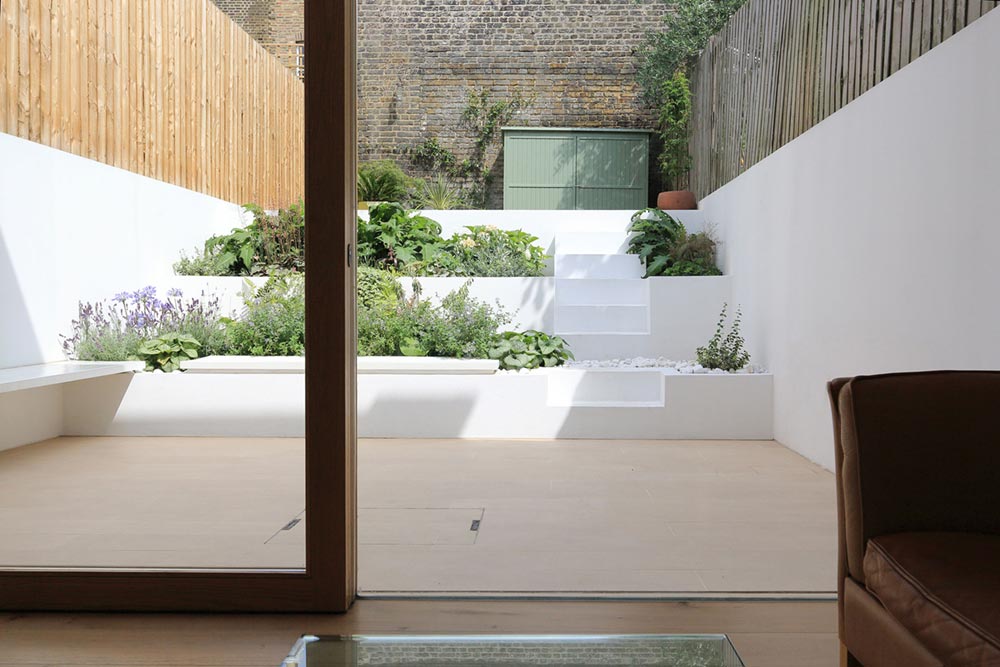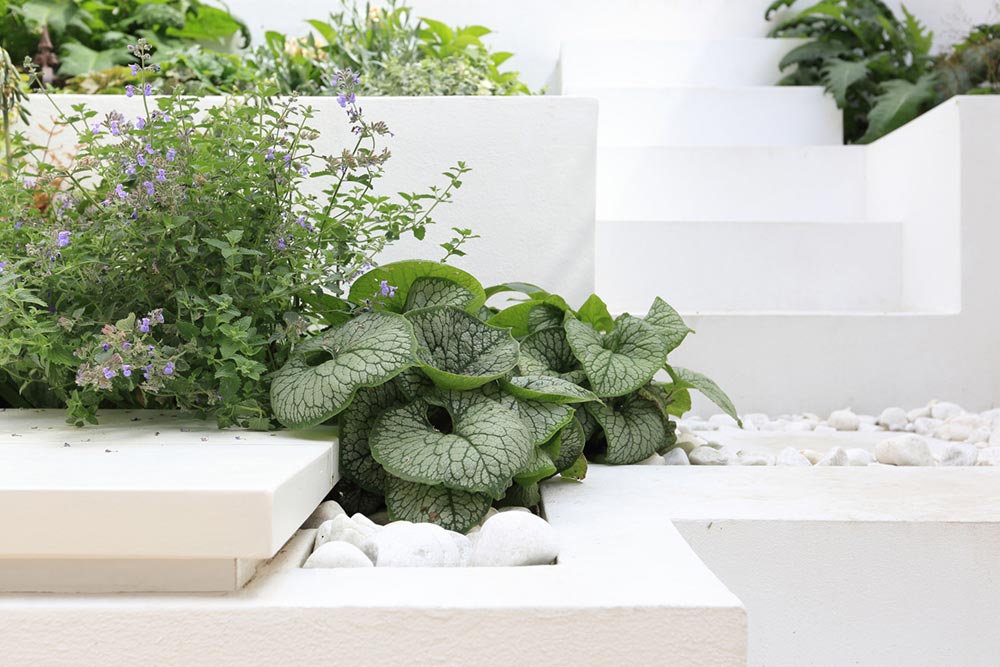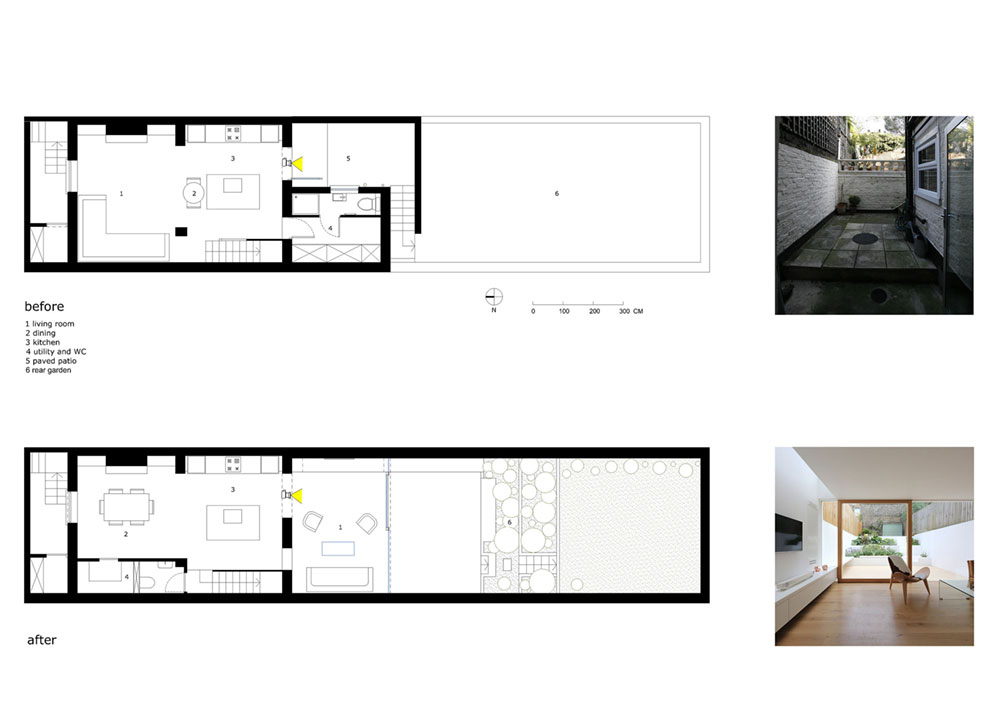 Architects: Tamir Addadi Architecture
Photography: Tamir Addadi