Welcome to Pages Lane by Kirkwood McCarthy, where beams, brick and a flood of white fills the home, beautifully melding old-world charm and new-world appeal, all of which is featured on the 'Don't Move, Improve!' shortlist – London's best home extensions 2017.
As a Victorian original, this semi-detached space underwent a new addition in order to encapsulate the courtyard, bringing additional space and natural rhythm into the home. Both the dining room and living room come alive with natural light from the vast black steel framed windows and retractable doors, as well as the first floor bedroom also shares the same epic view of the outdoors.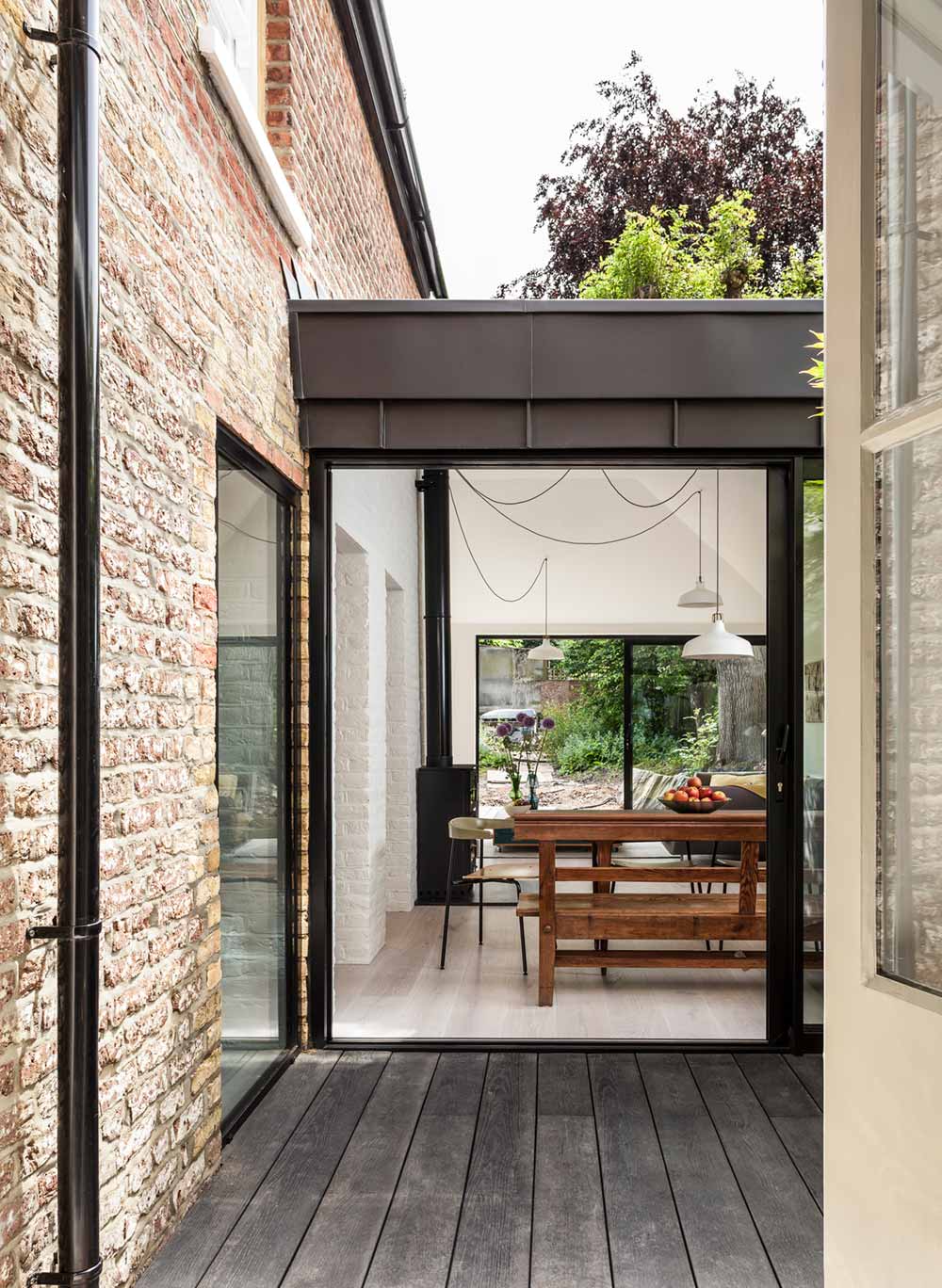 Boasting of 3.3m high vaulted ceilings, the height of the main living area also creates a modern allure, setting new heights for the original design elements such as the brick pillars and partition wall, as well as the timber beam ceiling.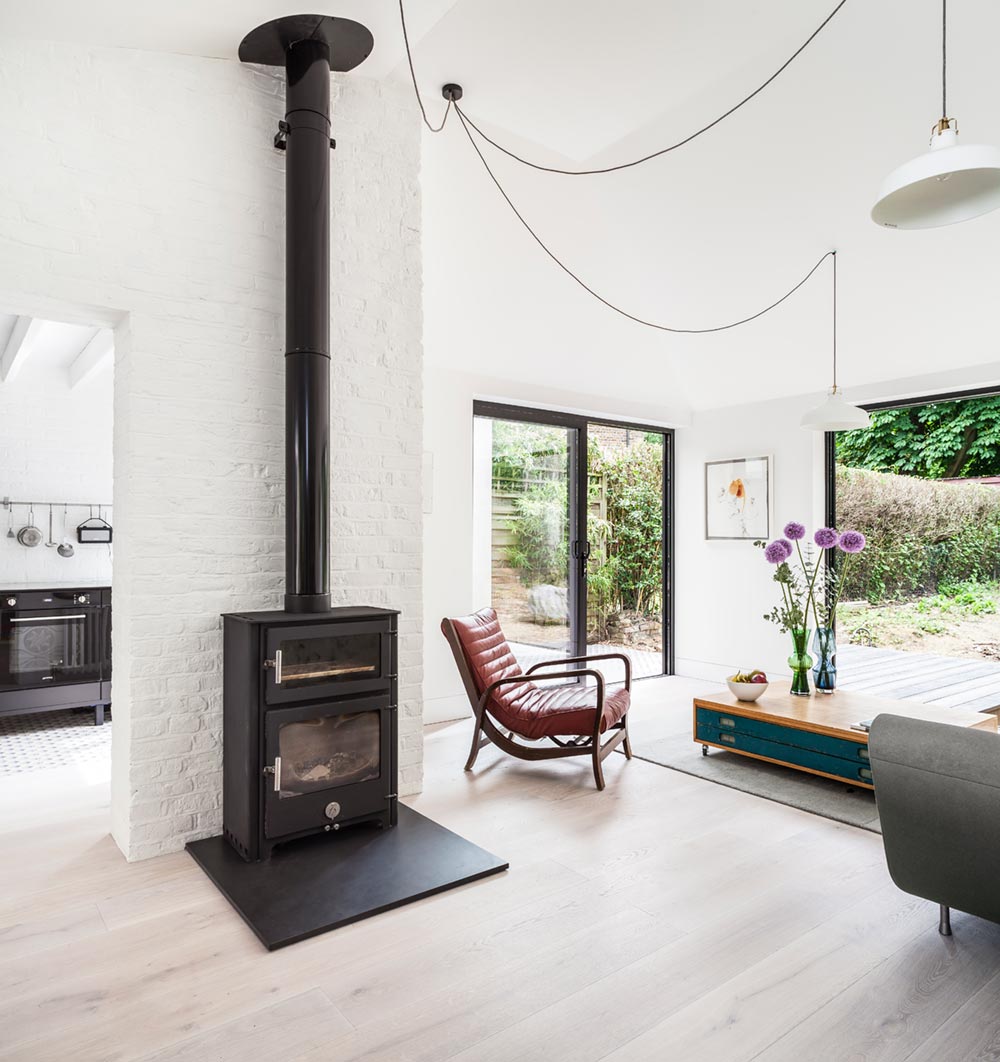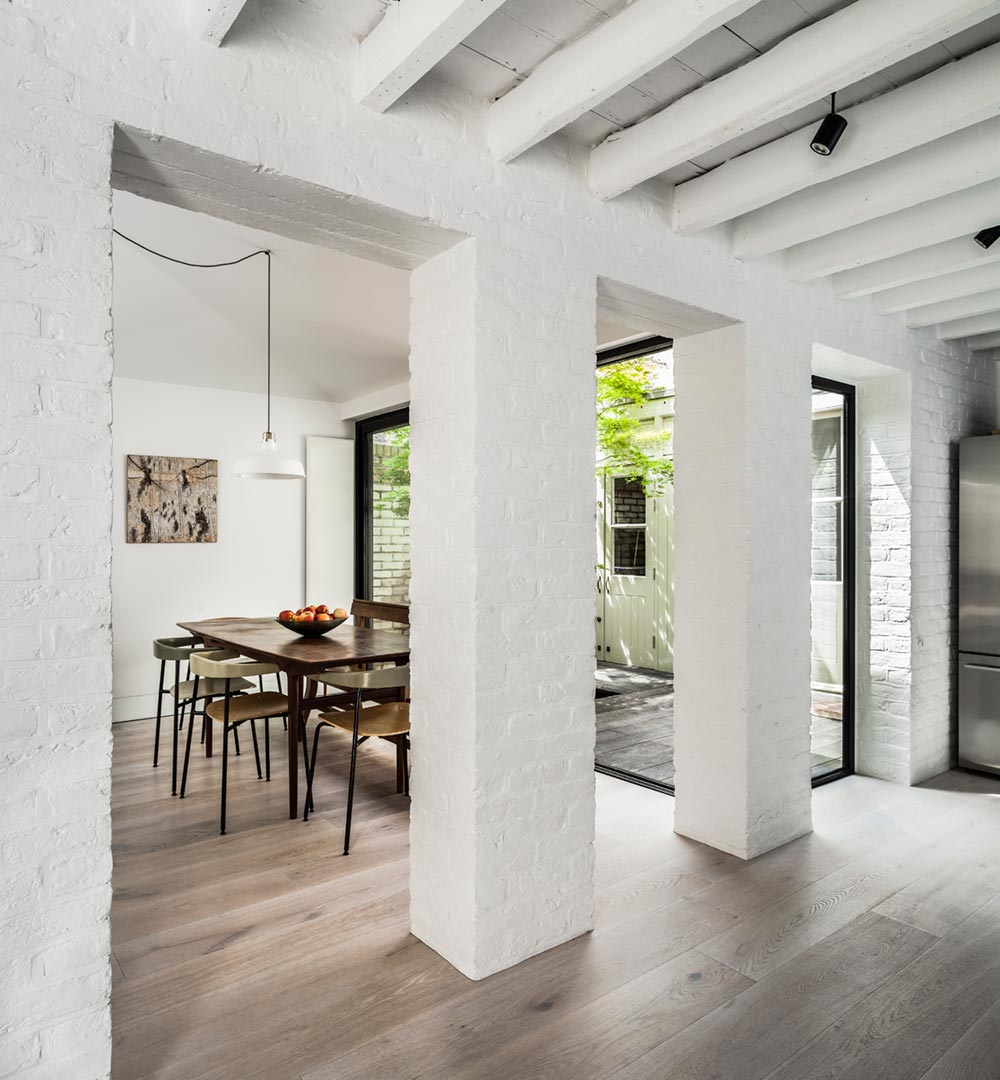 The kitchen counter sits atop an ebony black cupboard base, where both the range and stovetop can be found, pressed up against a brick wall and sitting on monochromatic tile flooring. The bathroom is a display of perfectly patterned white tile and a walk-in shower, delivering a clean space – exactly as it should be.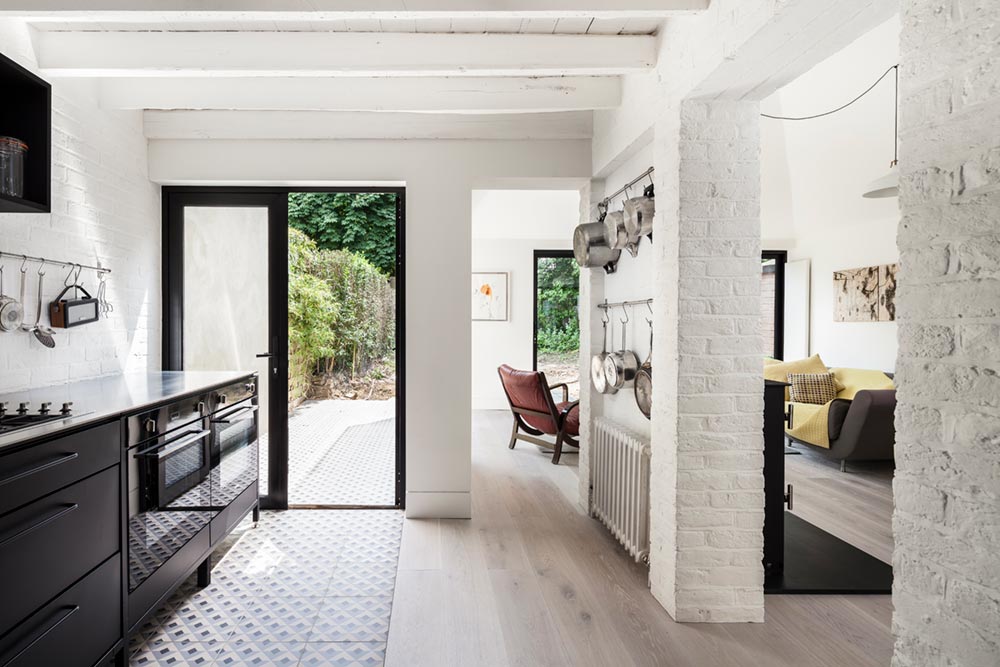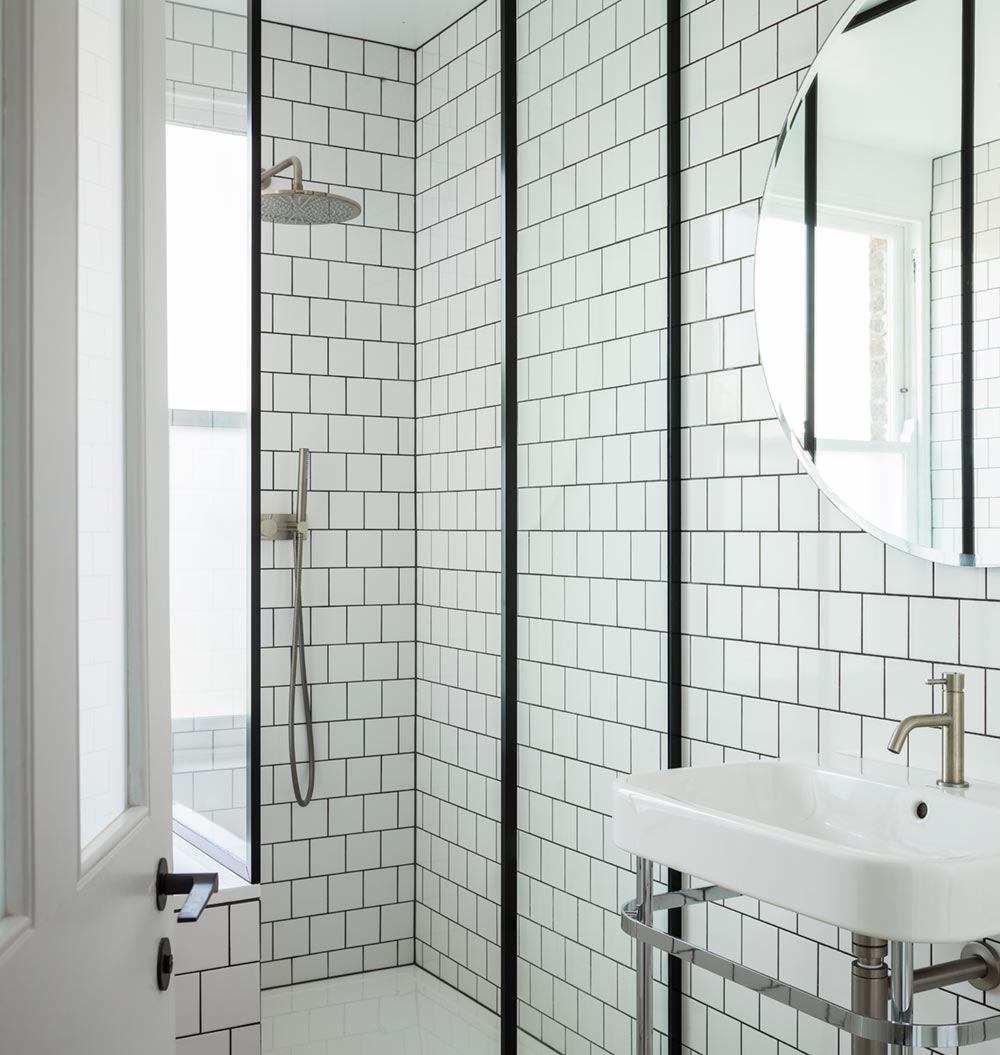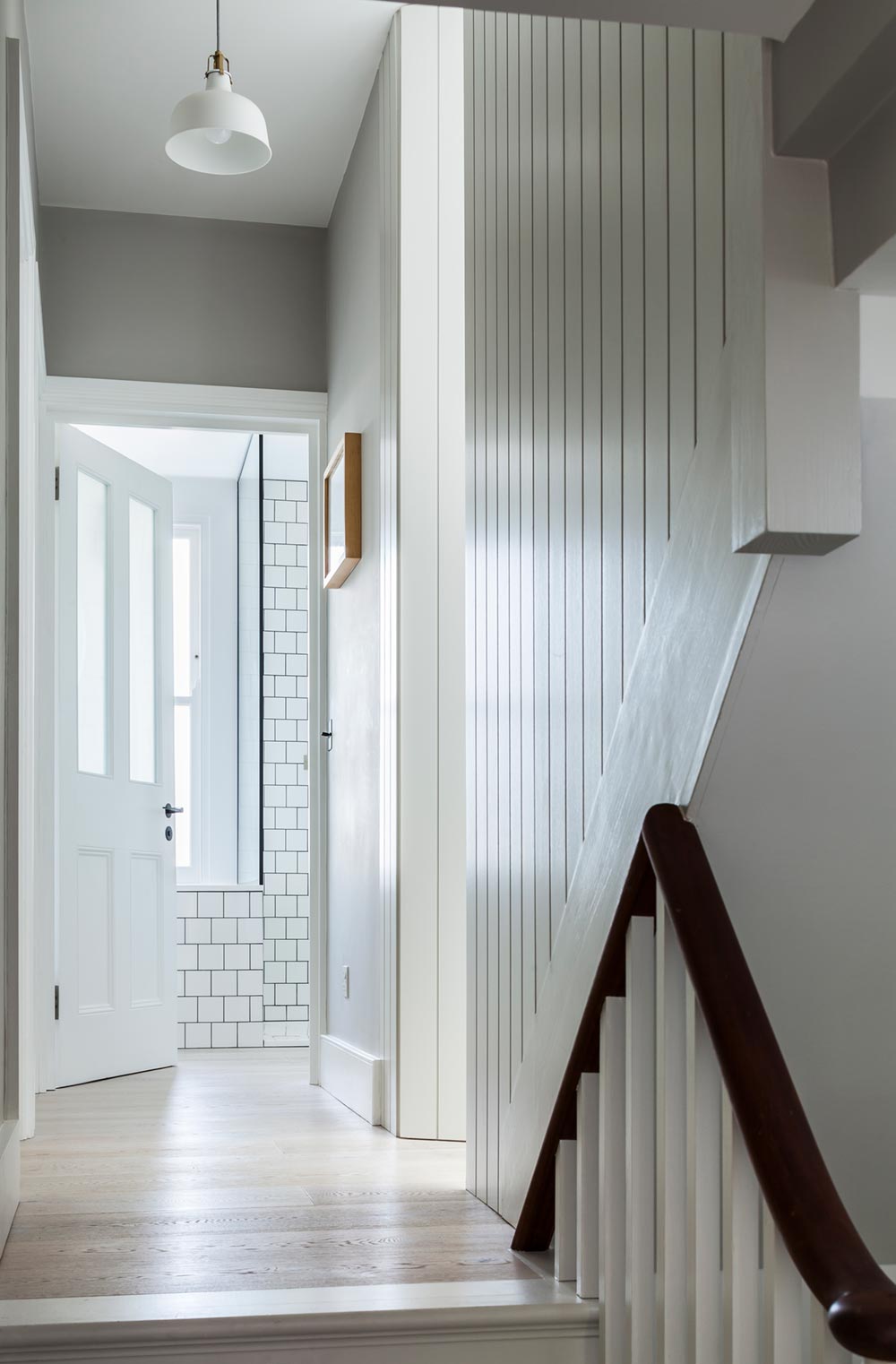 Airy flow would describe this home nicely, with past and present complimenting one another, and the uninterrupted space throughout the home offering a relaxing yet inspiring feel.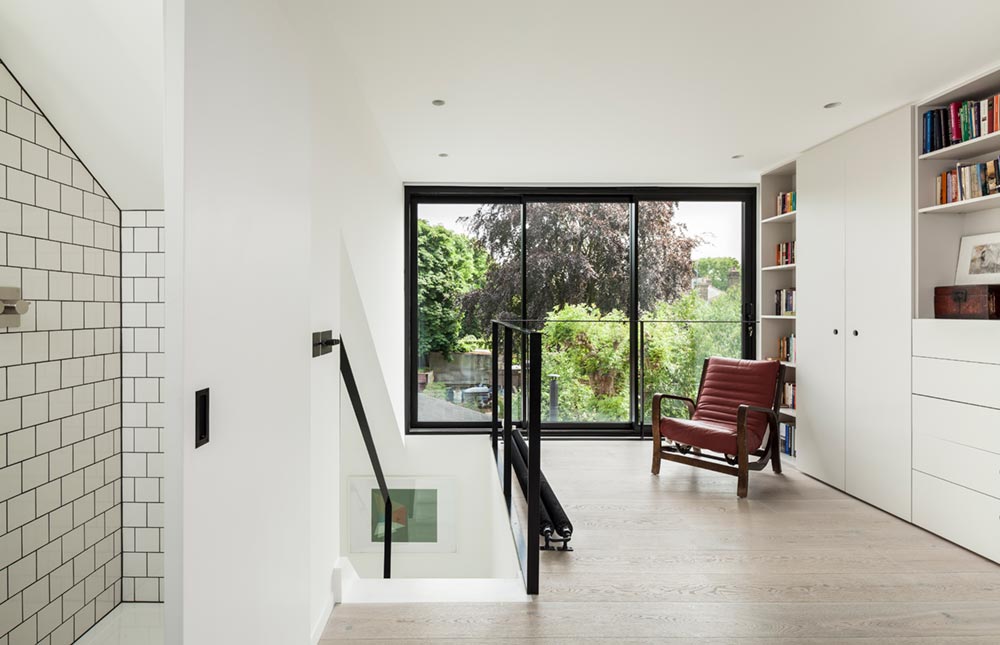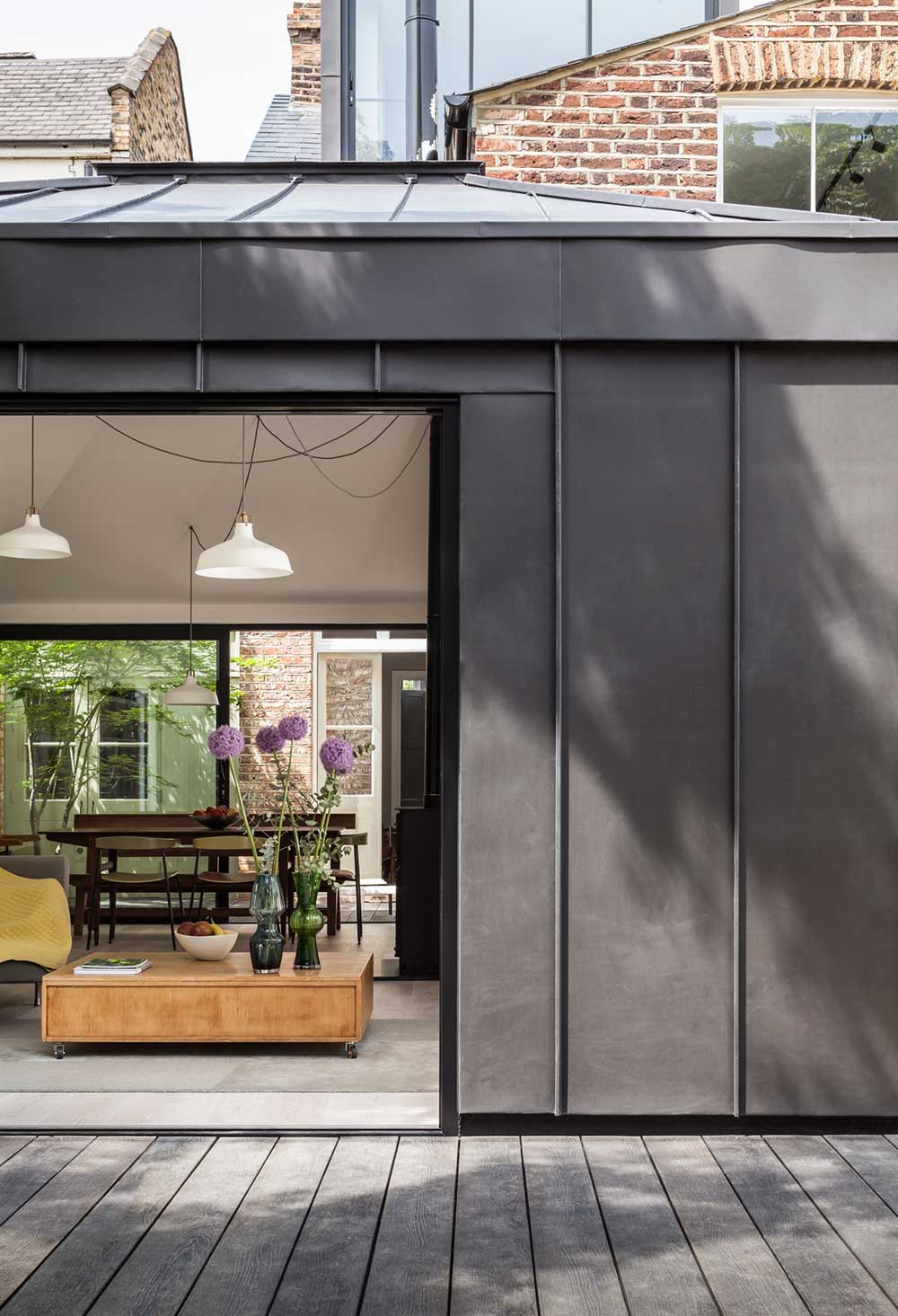 Architects: Kirkwood McCarthy
Photography: David Butler