The St David home extension, by architect Nicola Dovey, is a simple yet delightful space, grounded by maple flooring and framing throughout, it comes alive with a fresh white kitchen and enough charm to out-charm Romeo himself.
As a young family, the owners wanted their home to maintain simple appeal, while adding to the livable space of this Victorian townhouse – bringing in the aforementioned kitchen, as well as updating the dining room, bathroom, laundry and storage.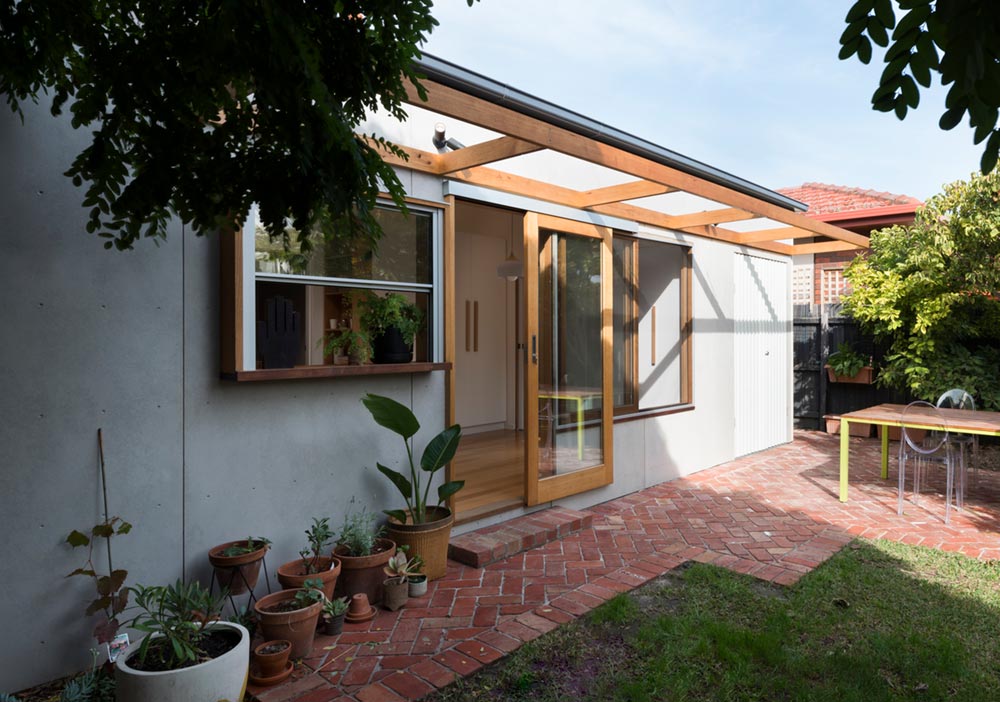 As seen, the newly added kitchen is a neat and tidy white space with minimum clutter and maximum function, with the rosy hue of copper turning the faucet fixtures and cabinetry handles into a fancy shade of "oh yeah!".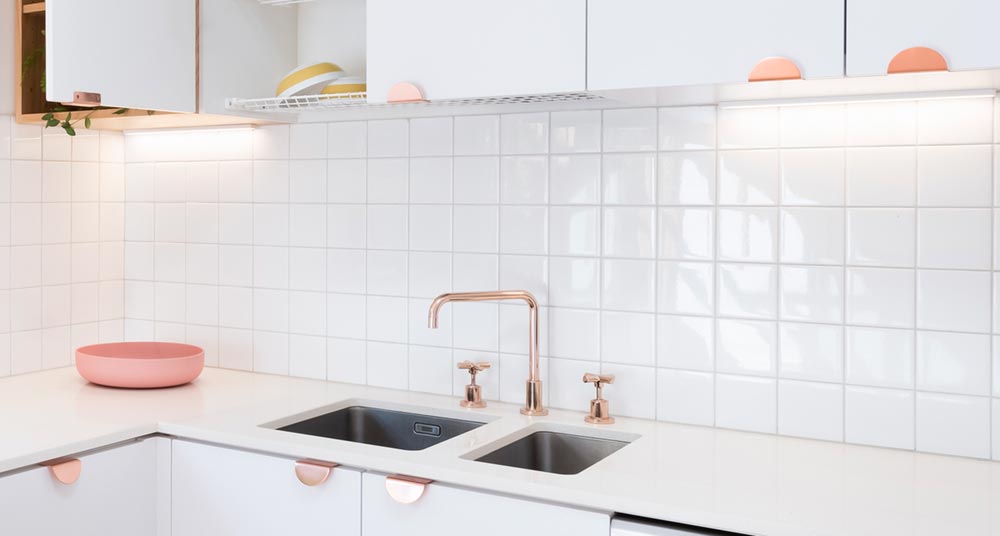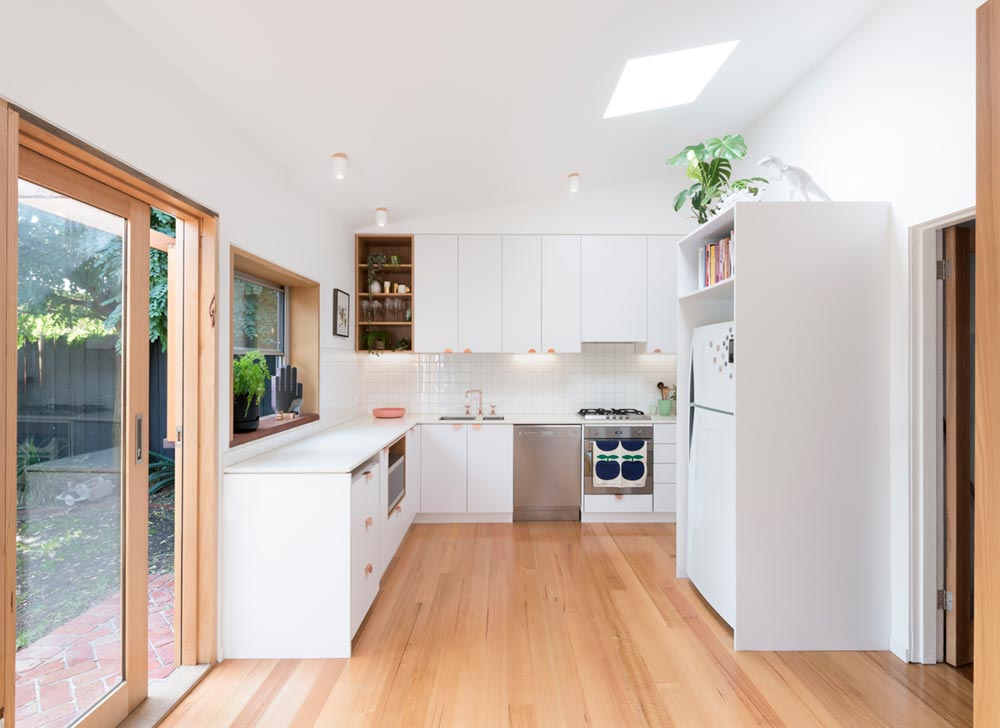 Adjacent to that, the dining room is set against a large picture window, offering a solitary mid-century light fixture that hangs over the circa 1950s table and chair set, and sits within steps of the brick patio space – also fitted with a wooden overhang to match the maple wood theme throughout.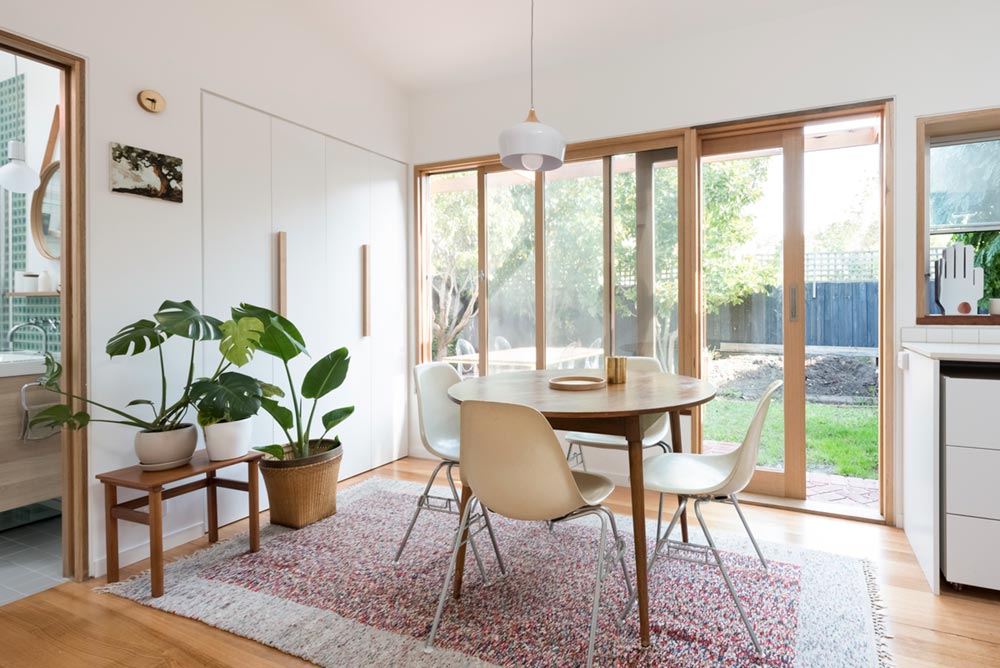 A quick saunter from the dining room, you can slide away the partition door and discover an emerald tile bathroom within. This bold onslaught of color turns these digs into a splash of fun, while bringing simple elegance to the space with a matching wood mirror and vanity.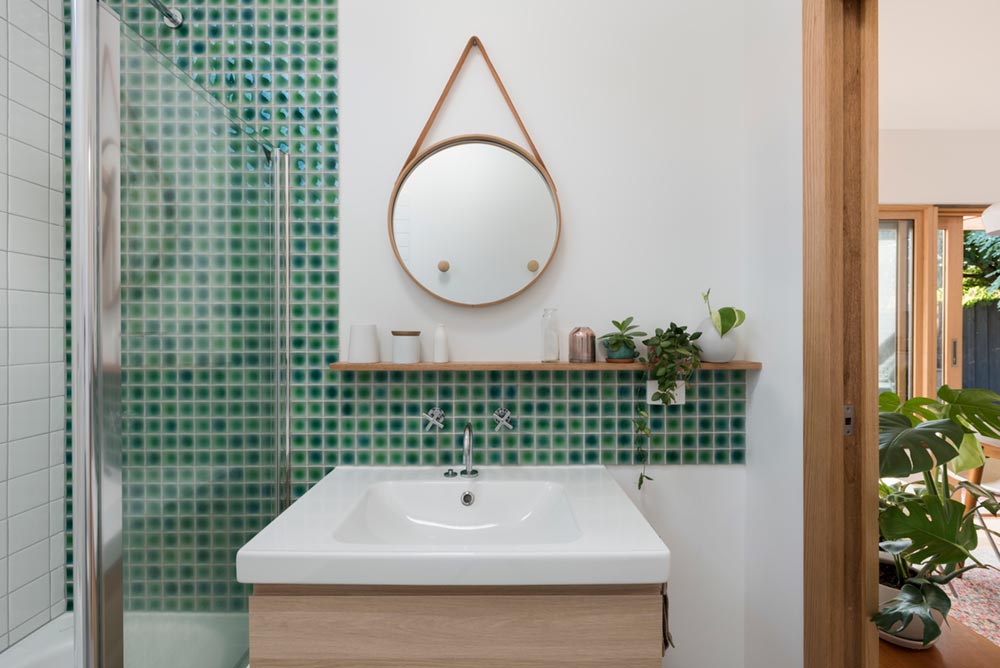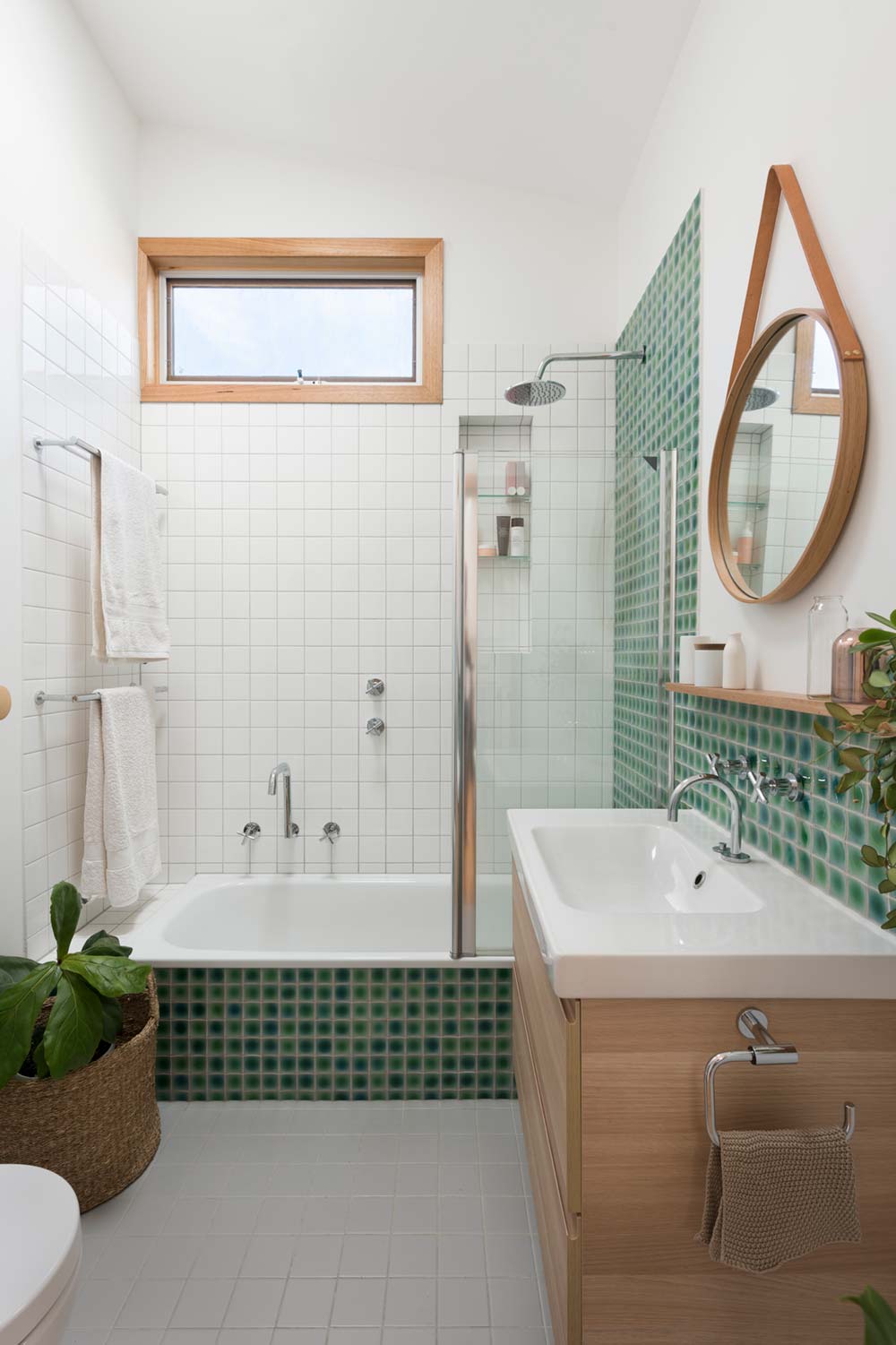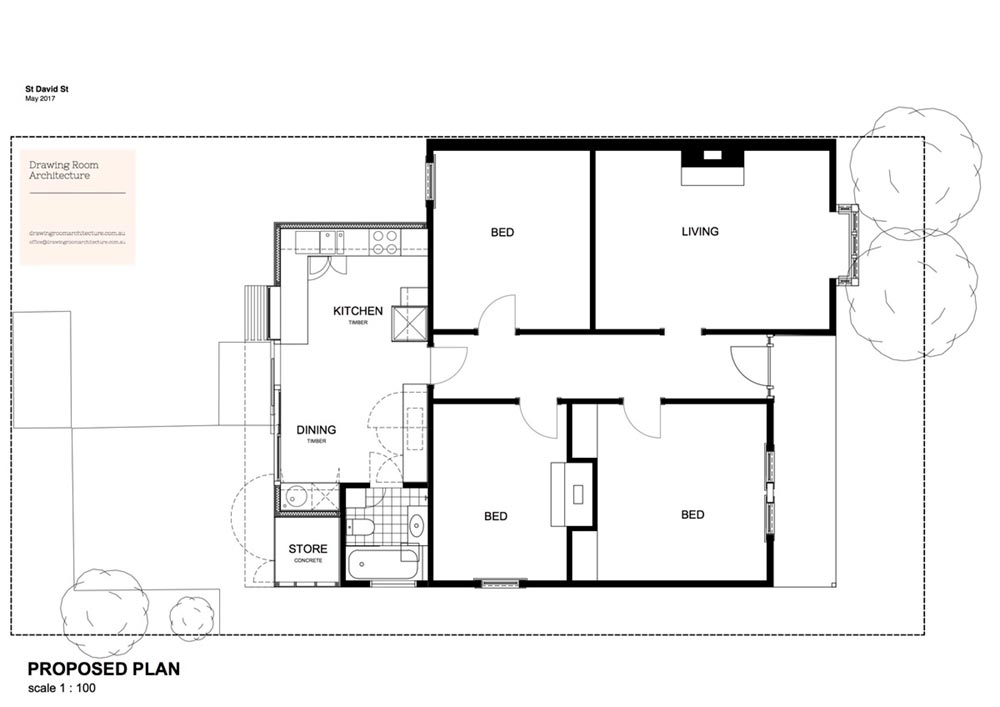 Architects: Nicola Dovey
Photography: Daniel Fuge